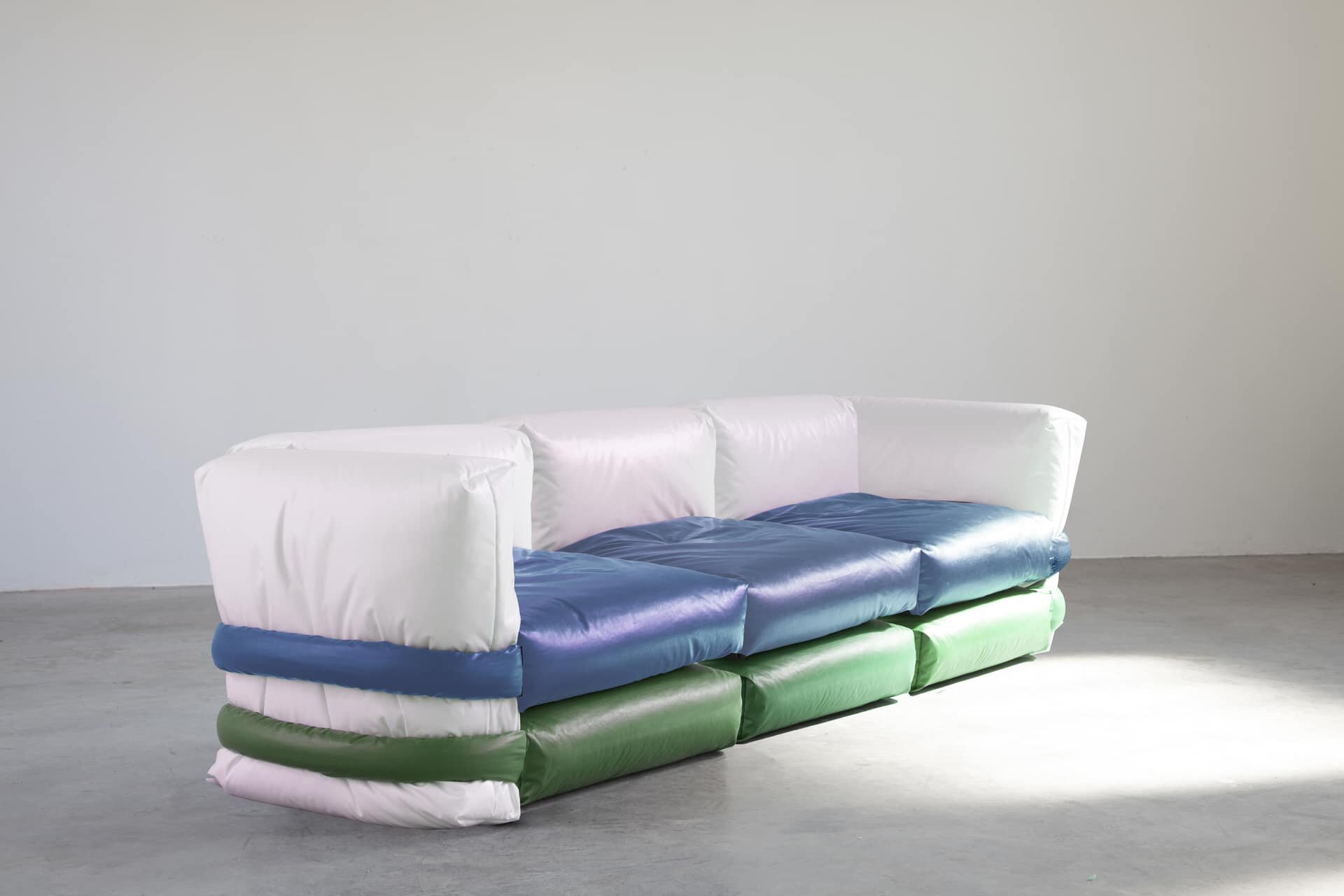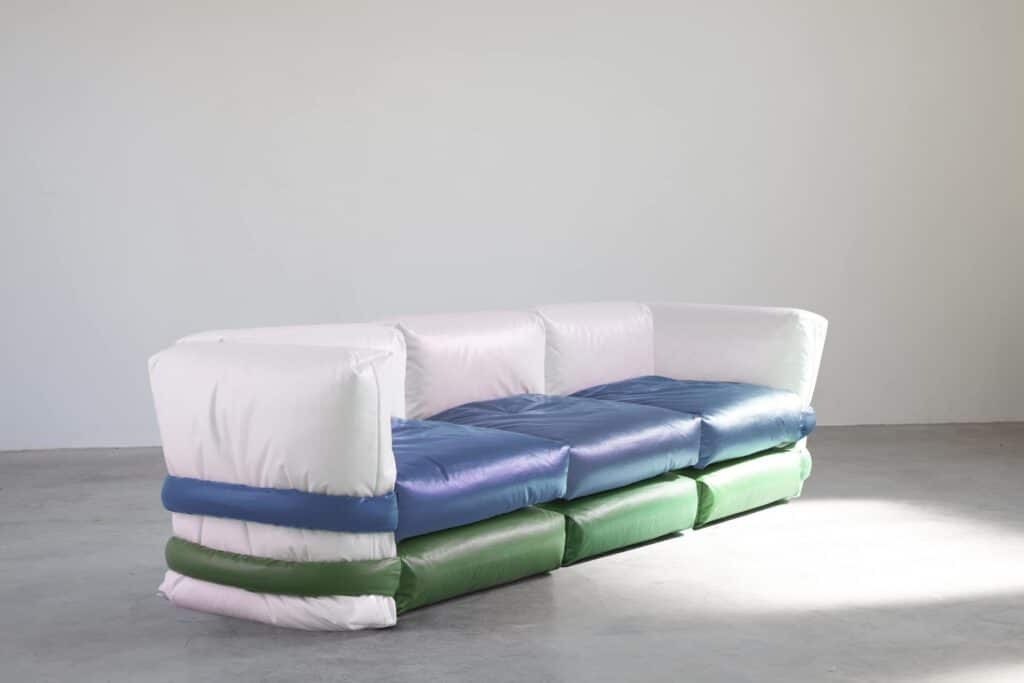 KASSL Editions and the Belgian designer duo Muller Van Severen are proud to introduce 'The Pillow Sofa'.
A creative collaboration sparked within the context of Wallpaper* Re-Made project, an initiative to connect the brightest creatives and manufacturers to re-imagine, re-think- and re-create the world's surroundings into smarter and more sustainable ones.
Hannes Van Severen and Fien Muller are the driving force behind one of the most image-defining European design teams of today. Their quest for reinventing furniture objects inclusive of the space, architecture, art, and materials started in 2011 and has led them to partner up with Andreas Murkudis in Berlin, The Apartment in Copenhagen and collaborate with luxury labels such as Hermès.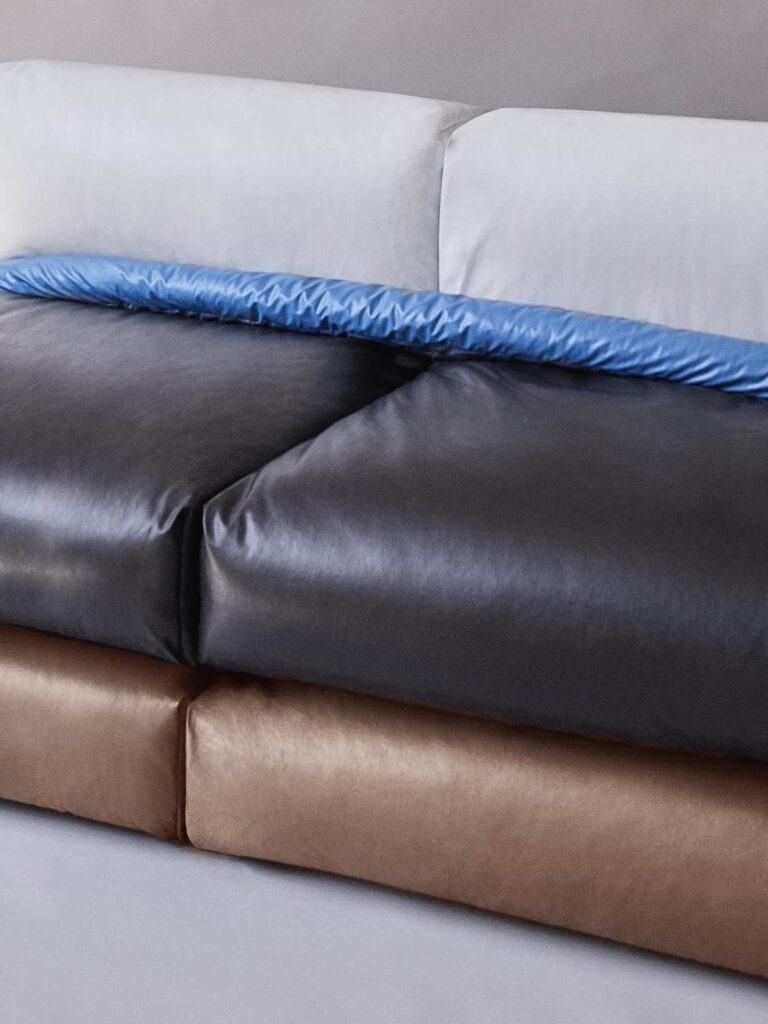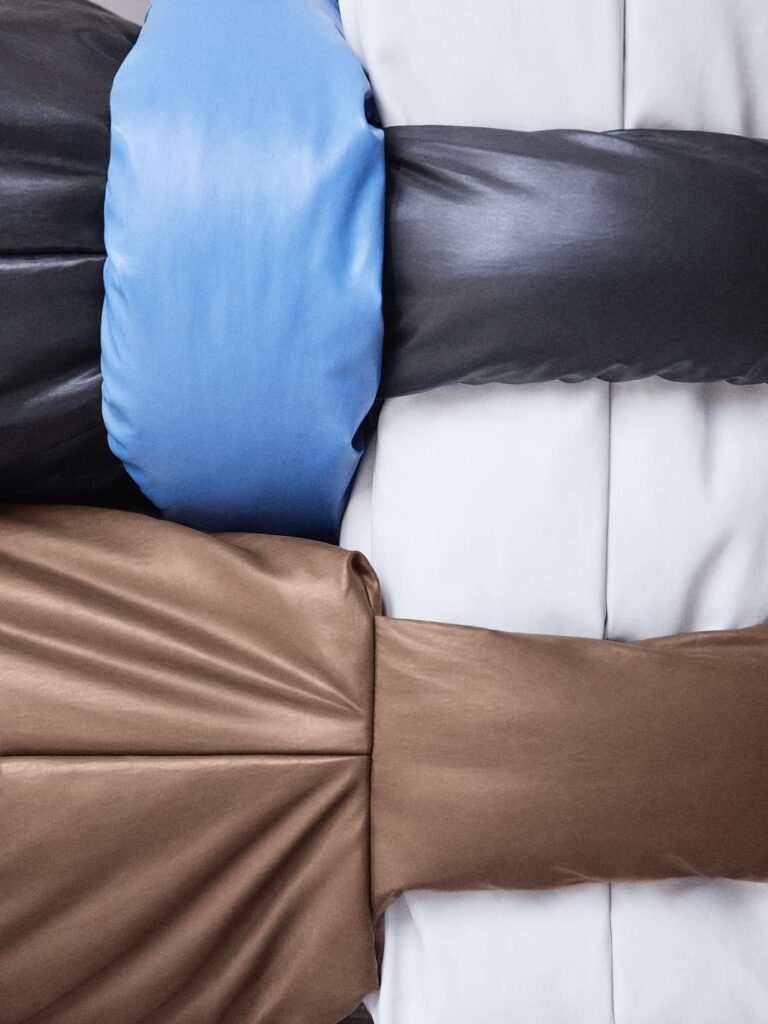 The first edition of Pillow Bags was presented by KASSL in 2019 and rapidly became a fashion must-have, praised for its soft design, bold colours, and resistant material. Indestructible and made to wear like all garments from KASSL, the bags are manufactured in Germany with cream of the crop fabrics from Italian supplier Limonta, and each bag is numbered for authenticity.
Intrigued and inspired by the functionality and the straightforward and appealing character of the original KASSL Editions Pillow Bags, Hannes and Fien took on the challenge to create a series of highly covetable design seating.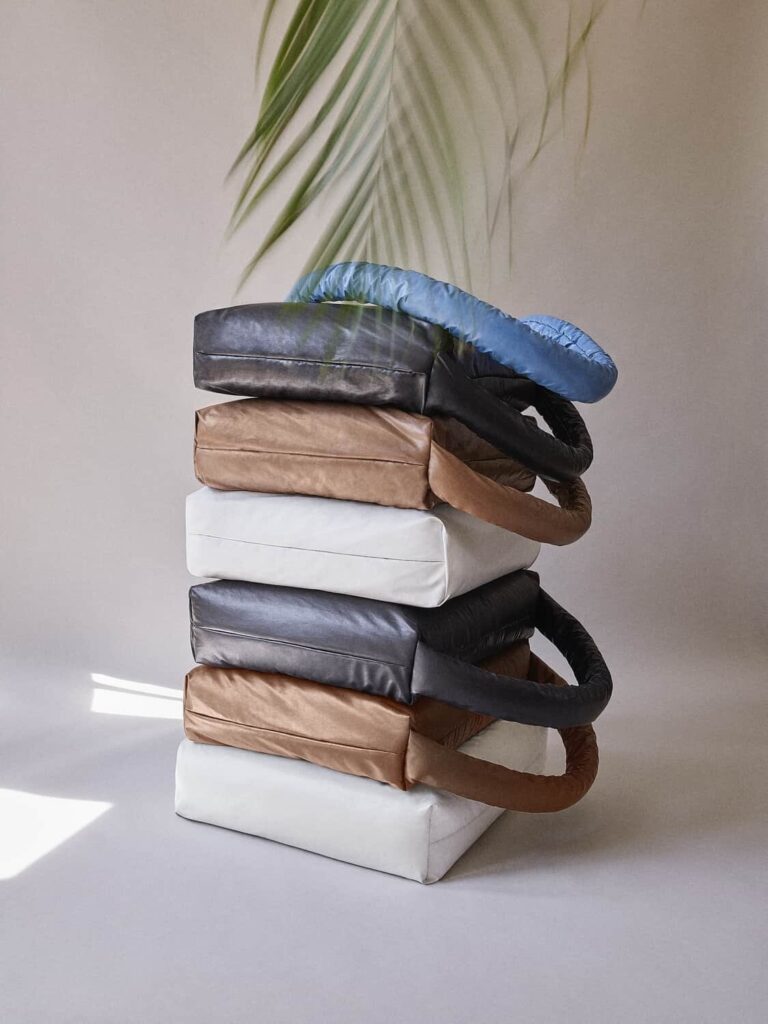 Available in two different seating formats, frontal and corner, the sofa resembles multiple Pillow bags puzzled together to evoke and create a soft yet bold seating area.
Developed using the original white, black and camel oil fabrics of Limonta, Muller Van Severen added penetrating colourways of green, navy and sky blue. The Pillow Sofa presents itself with modular seatings that either stand alone or can be paired for a strong visual impact.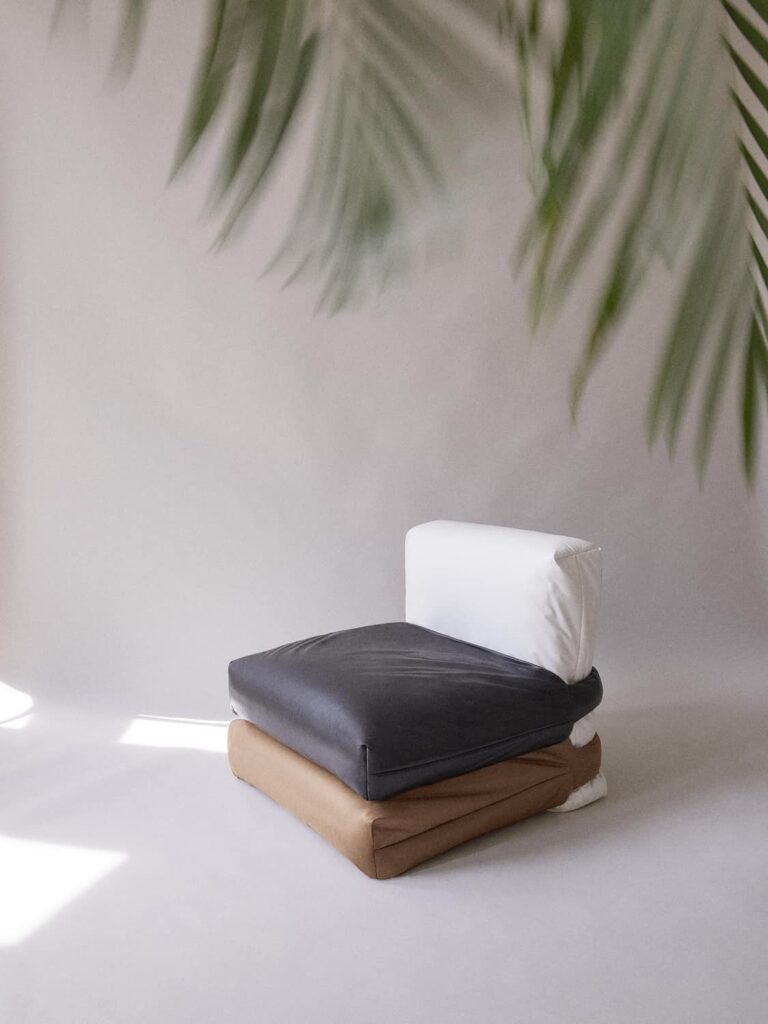 INFORMATION
MATERIAL: oil-coated cotton
SIZE: 70 cm x 80 cm x 70 cm (1 module)
Photography with courtesy of Muller Van Severen