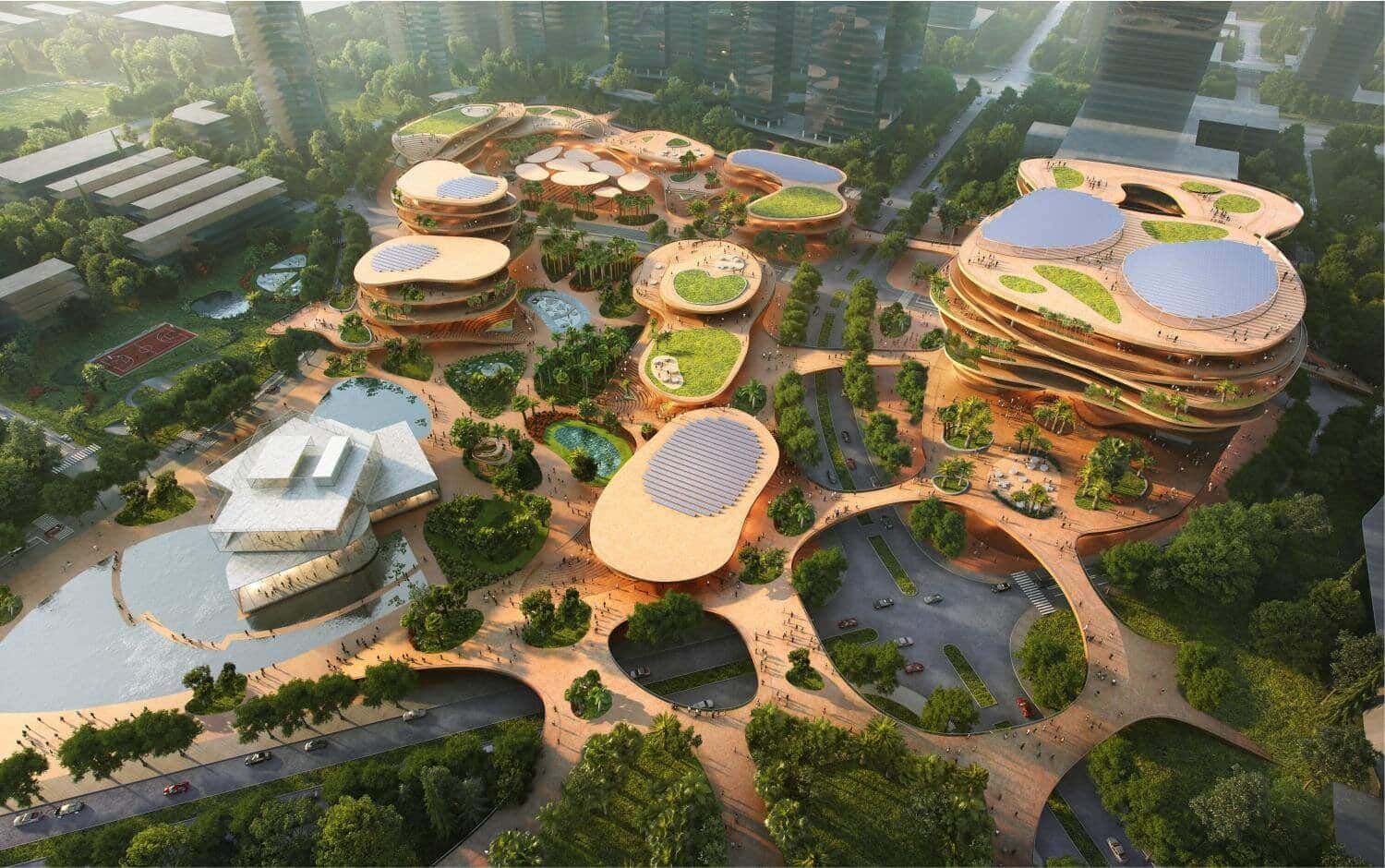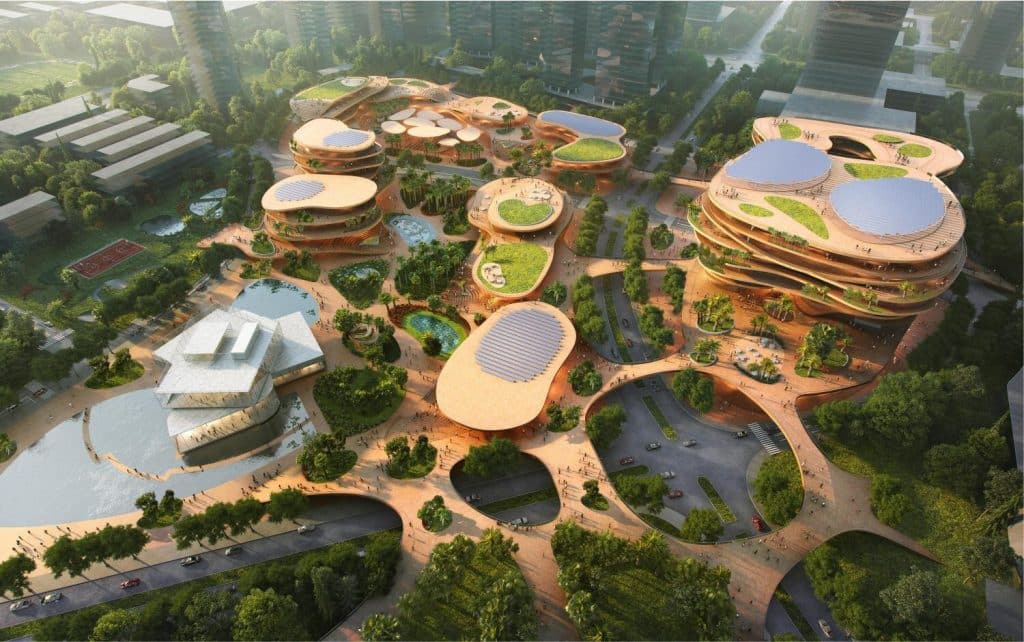 MVRDV has been selected as the winner in a competition to design the 101,300-square-metre, mixed-use Shimao ShenKong International Centre.
Located in Universiade New Town, Longgang District, Shenzhen, MVRDV's Shenzhen Terraces was selected from 27 entries by international design firms. Designed with sustainability as a focus, the completed project will form the core of the thriving university neighborhood, acting as a new three-dimensional urban living room with more than 20 programs, including a small gallery, library, and outdoor theatre.
MVRDV's Shenzhen Terraces aims to bring vitality and innovation to the area through seamless integration of landscape, leisure, commerce, and culture. Located in the heart of the Longgang district at the meeting point of high-rise housing, commercial complexes, and sports and educational facilities, the site is ideally located to serve as a defining public space within the region.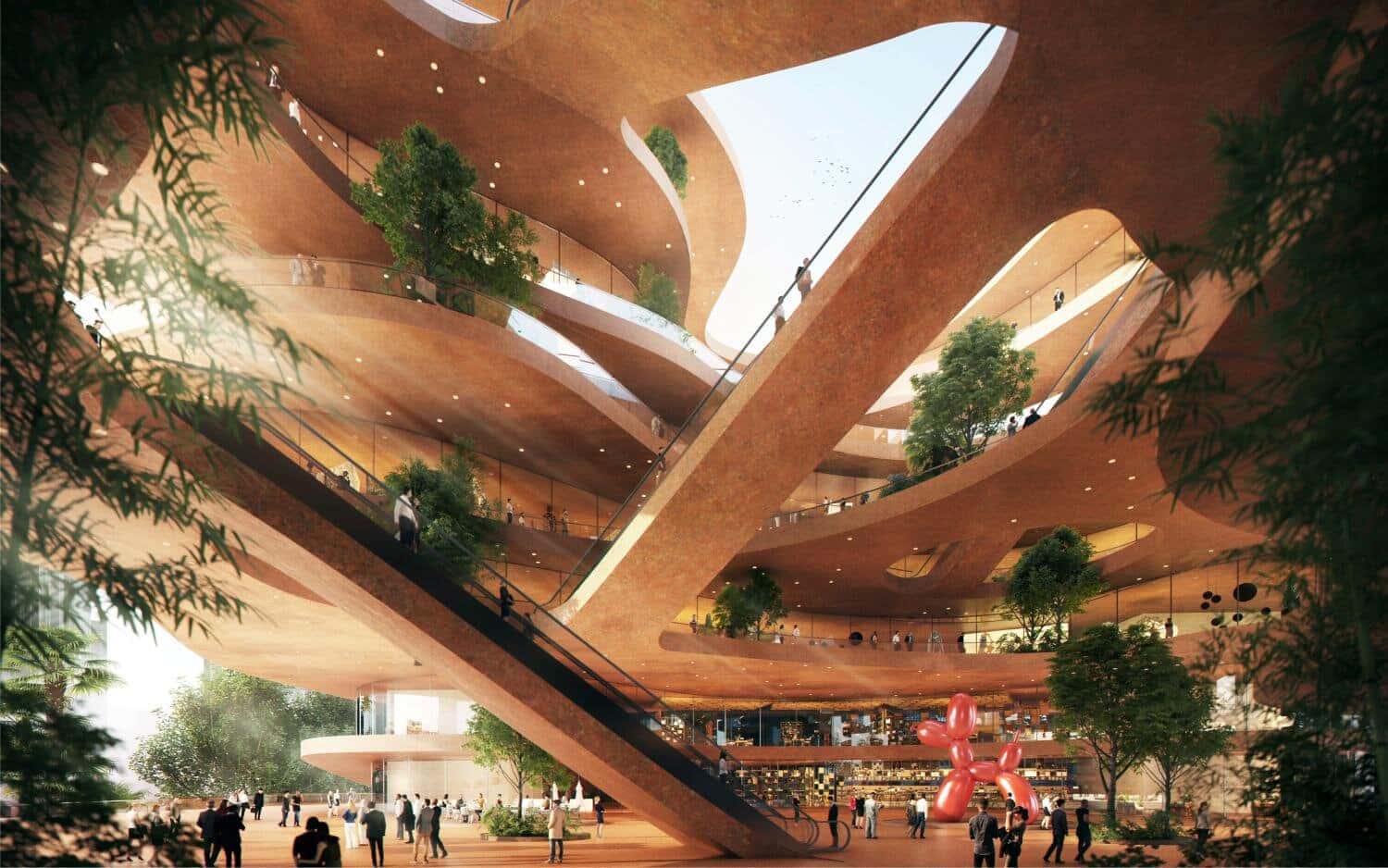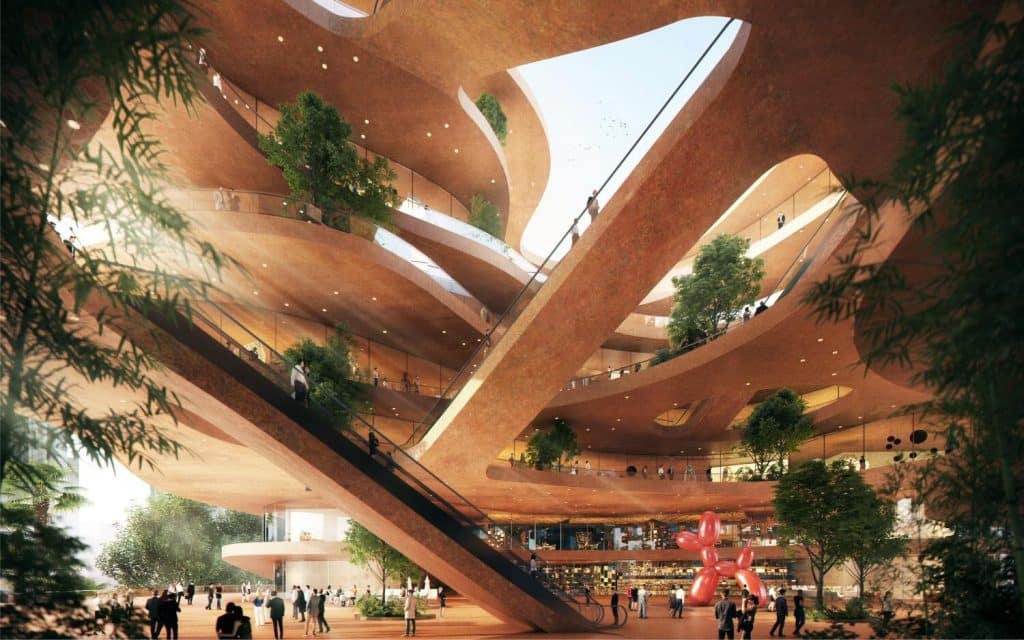 The central concept of Shenzhen Terraces is to merge the existing landscape with the new development by using stacked plateaus for its various buildings. The predominantly horizontal lines of the terraces contrast with the vertical lines of the surrounding high-rises to bring about a sense of tranquillity through their slow curving shapes. Combining a pedestrian-friendly landscape with a mixture of functions and public transport, Shenzhen Terraces is poised to become a sustainable hub for the surrounding area.
The abundant planting and water features reduce the local temperature and provide habitat for urban wildlife, while gardens and rainwater collection generate food and water resources. The concrete used in the buildings themselves will be made using recycled concrete as the aggregate, and photovoltaic panels will adorn extensive portions of the rooftops.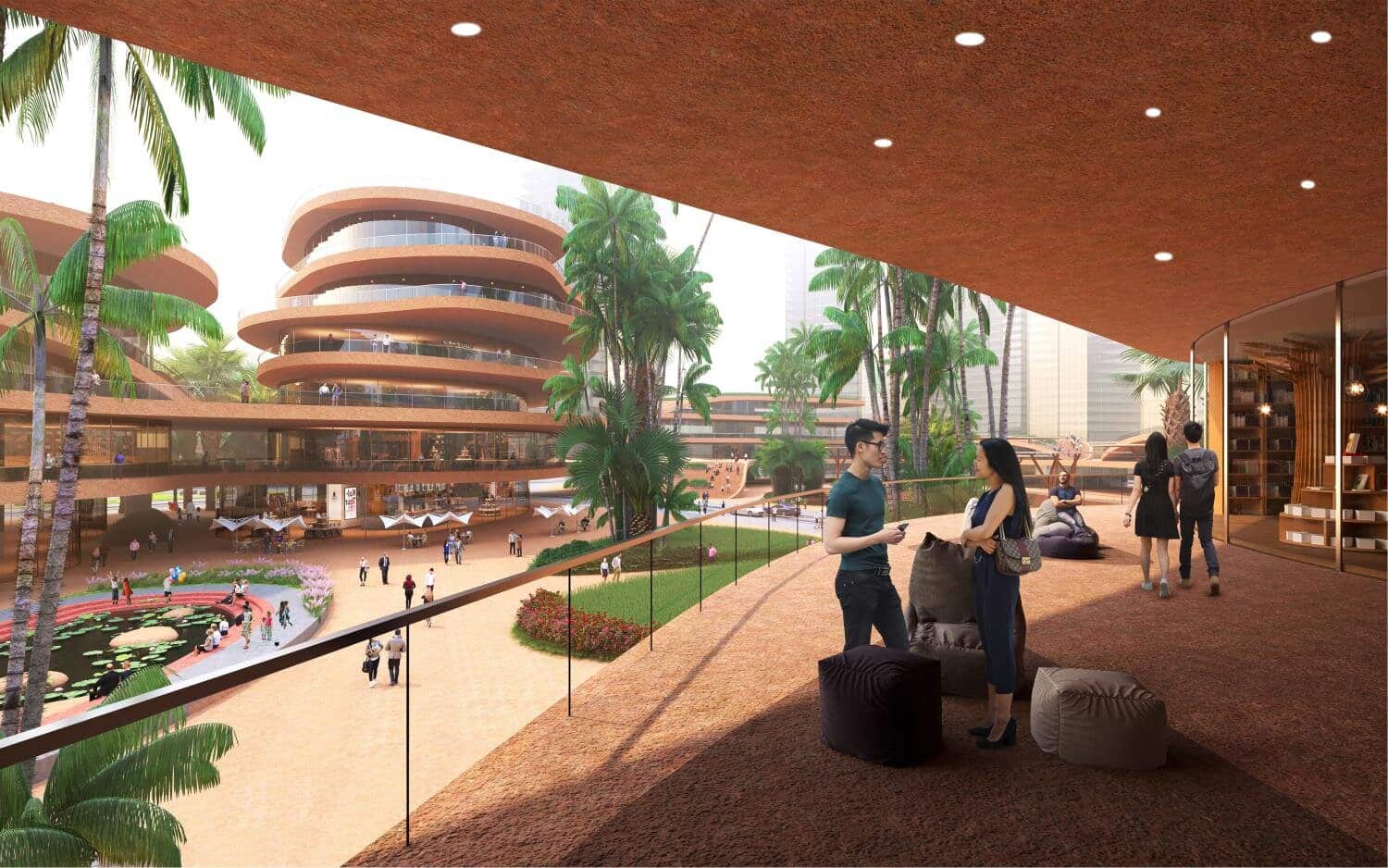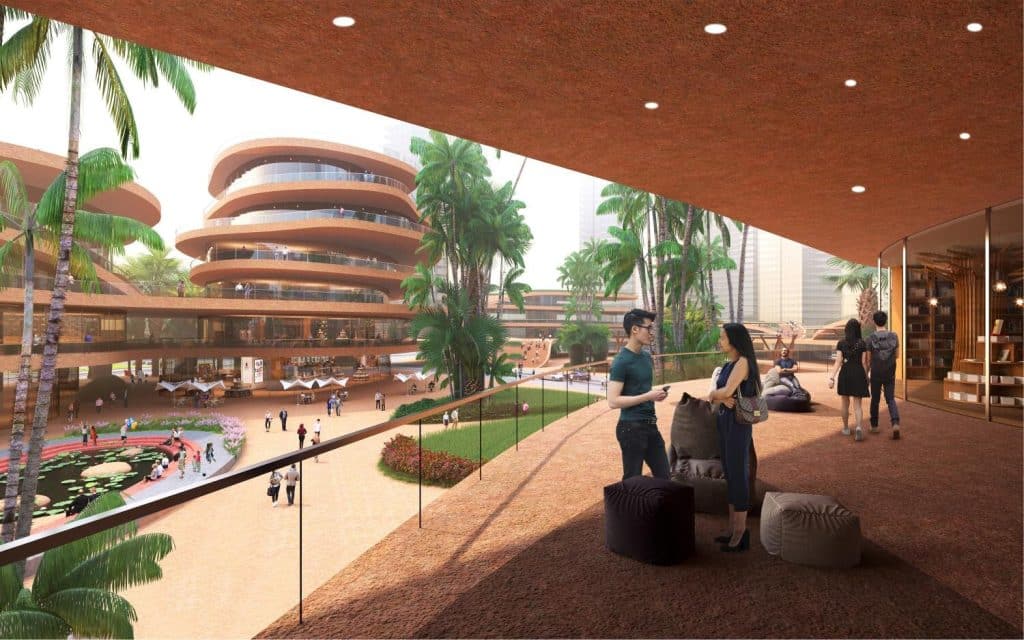 The terraces are adapted to serve a diversity of functions: large overhangs shield the visitors from the hot sun, while offering places to sit and enjoy the view. These shaded terraces create places for plants and water basins that cool the verandas and create a climate buffer to the interiors.
The edges of the terraces dip at strategic points to form connections between the various floors and to double as small outdoor auditoriums. In other places, the facades are pushed inwards to emphasize entrances and create recognizable places within the scheme to help visitors orient themselves.
The largest building – containing among other things a bus terminal, conference centre, and entrepreneurship centre on the east of the site – is carved out in its centre to form an open-air atrium. Finally, bridging elements are introduced between the various buildings, turning the second floor into a continuous route and connecting it with the surrounding developments.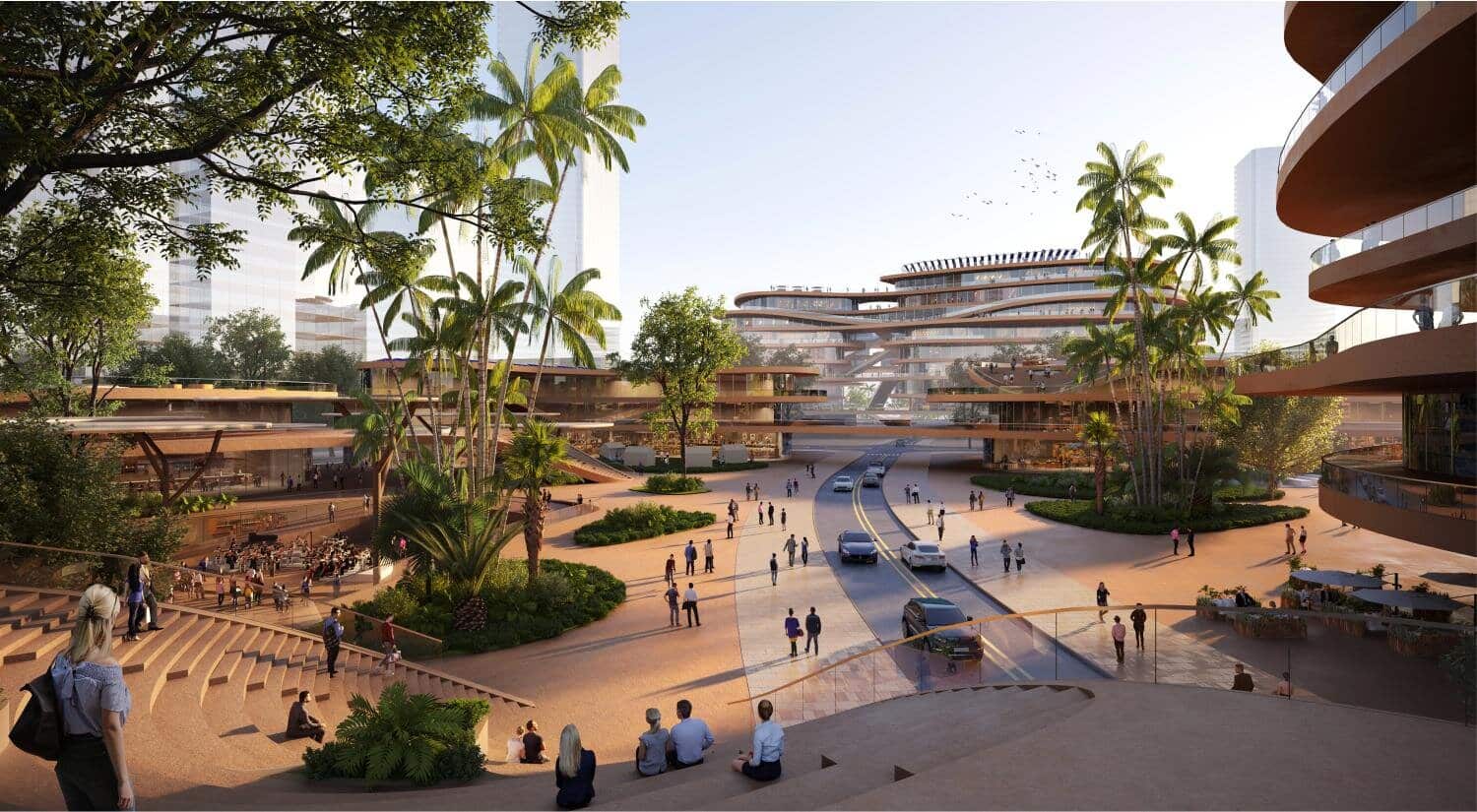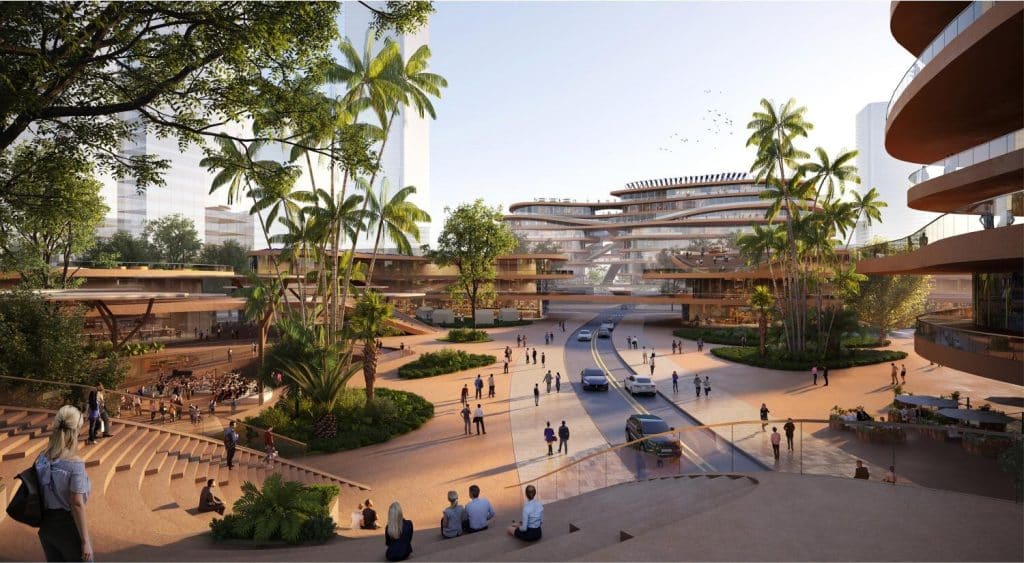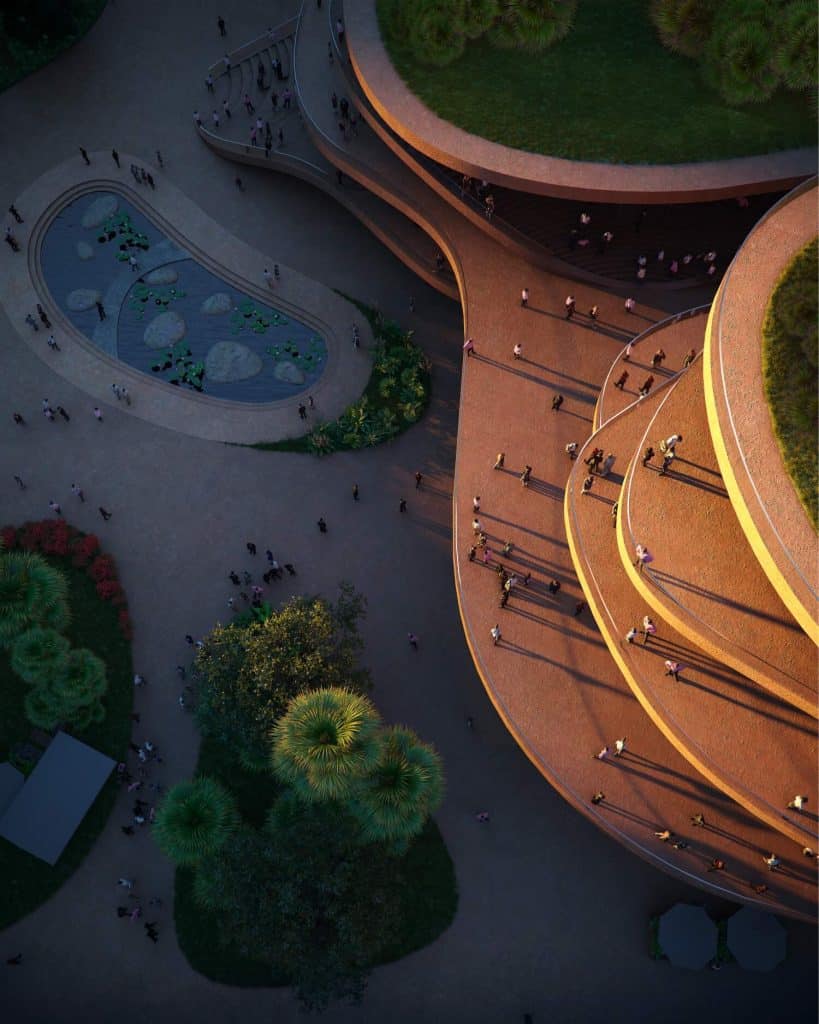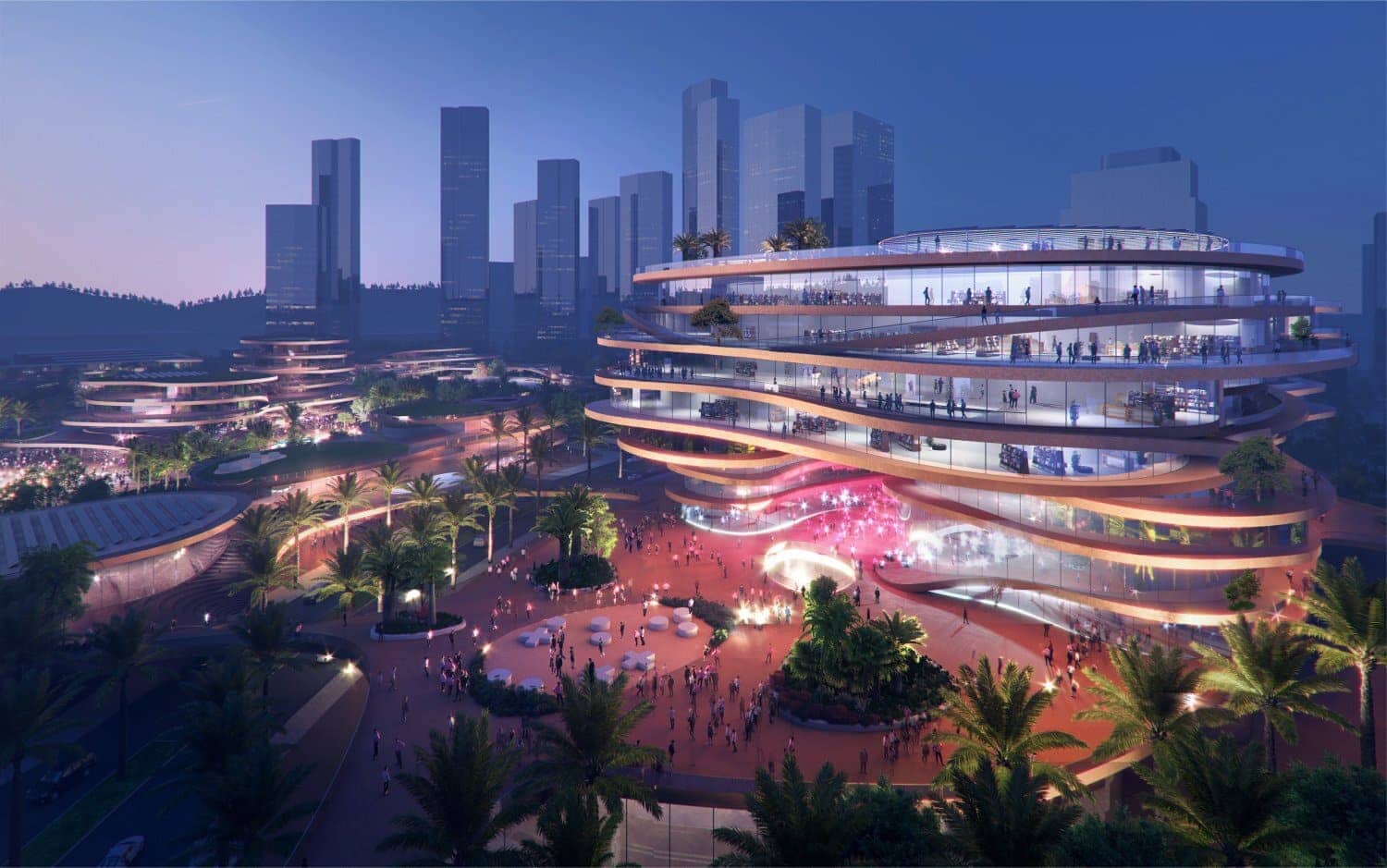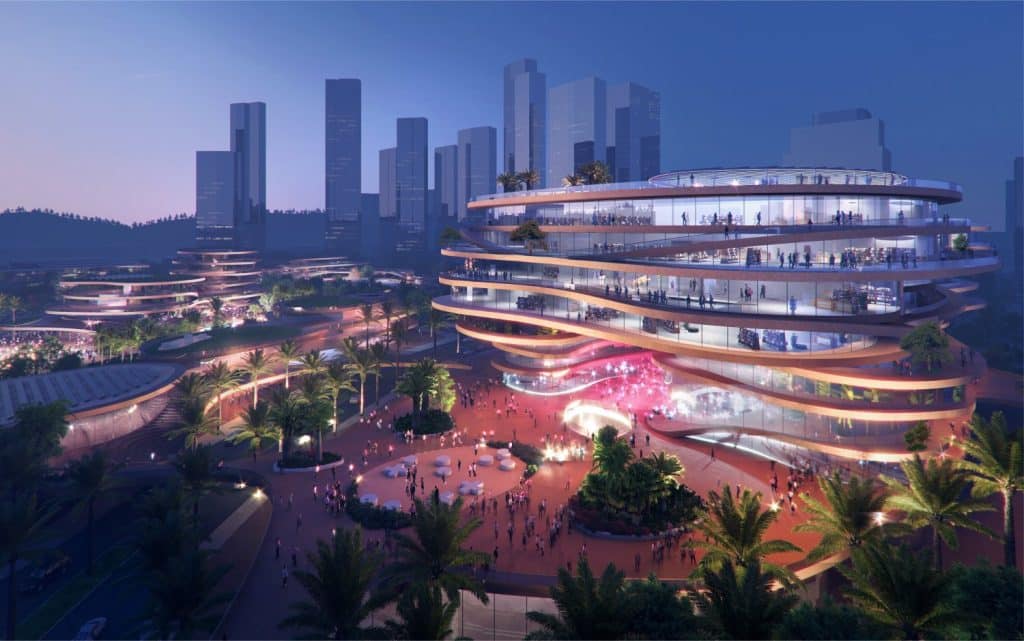 INFORMATION
Photography with courtesy of MVRDV