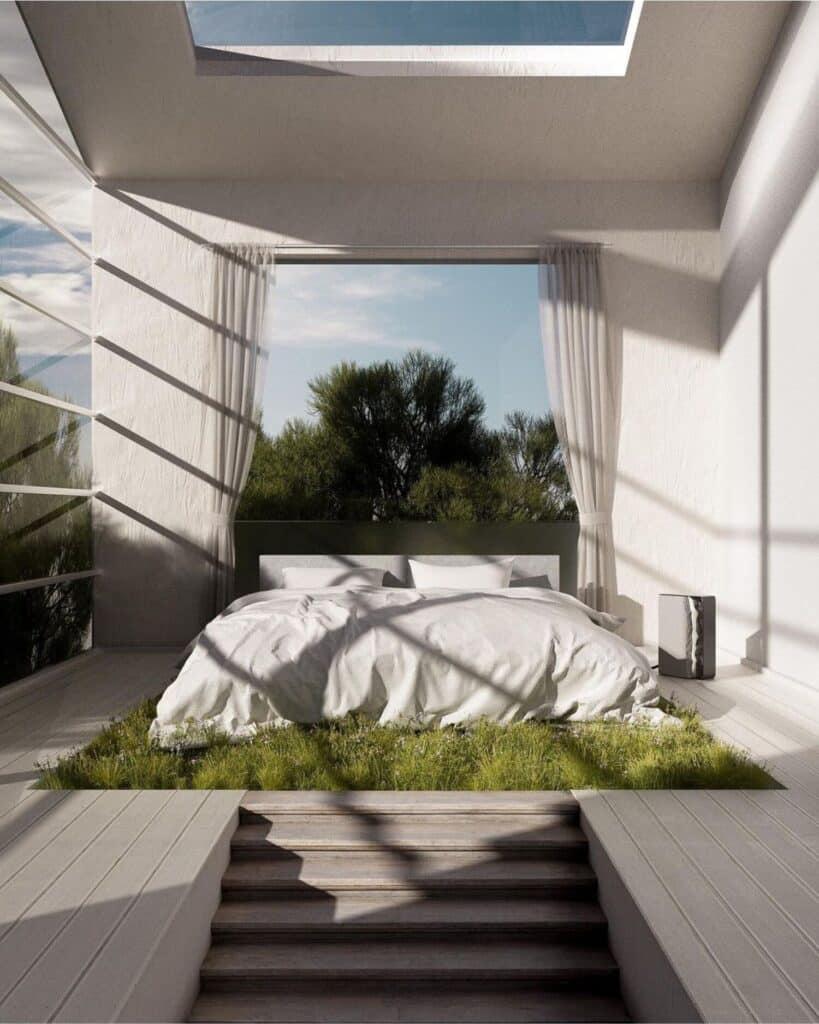 Nathan Riley is a UK-based artist who works as a 3D and motion designer, creating visually ravishing scenes that convey such realism combined with expressive fantasy.
Riley engages with the kinetics of varying textures and digital matter, rendering them into an experience of motion that occupies the artistic consciousness within the minds of viewers. The 3D designer indulges in intelligently created shapes that bounce off each other, the calculated spillage of viscous liquids, the languid folding of sheets, and experimentation with type. His range of skills is quite extensive as one can see through the unique imagery in his body of work. Riley utilizes precise angles and orientation of movement, it is so very satisfying to watch his designed elements come to life.
View this post on Instagram
View this post on Instagram
There is much beauty to behold in the spaces he builds too. These dreamscapes feature some marvelous architecture nestled away in a gorgeously vivid locale. Corridors and spiraling staircases that never end, rooms that play with lighting, purple neon living quarters, and a seating area over a pool with grass benches… these are among the things one will find fantastically fascinating to the eye.
Riley makes his own beauty through an exceptional kind of design, utilizing Cinema 4D, Octane Render and After Effects. Having been a self-taught artist, it took him some time to master his craft but it is without a doubt that Nathan Riley has certainly demonstrated his mighty ability to design some immensely sensational animations and digital designs.
View this post on Instagram
View this post on Instagram
INFORMATION
Images with courtesy of Nathan Riley