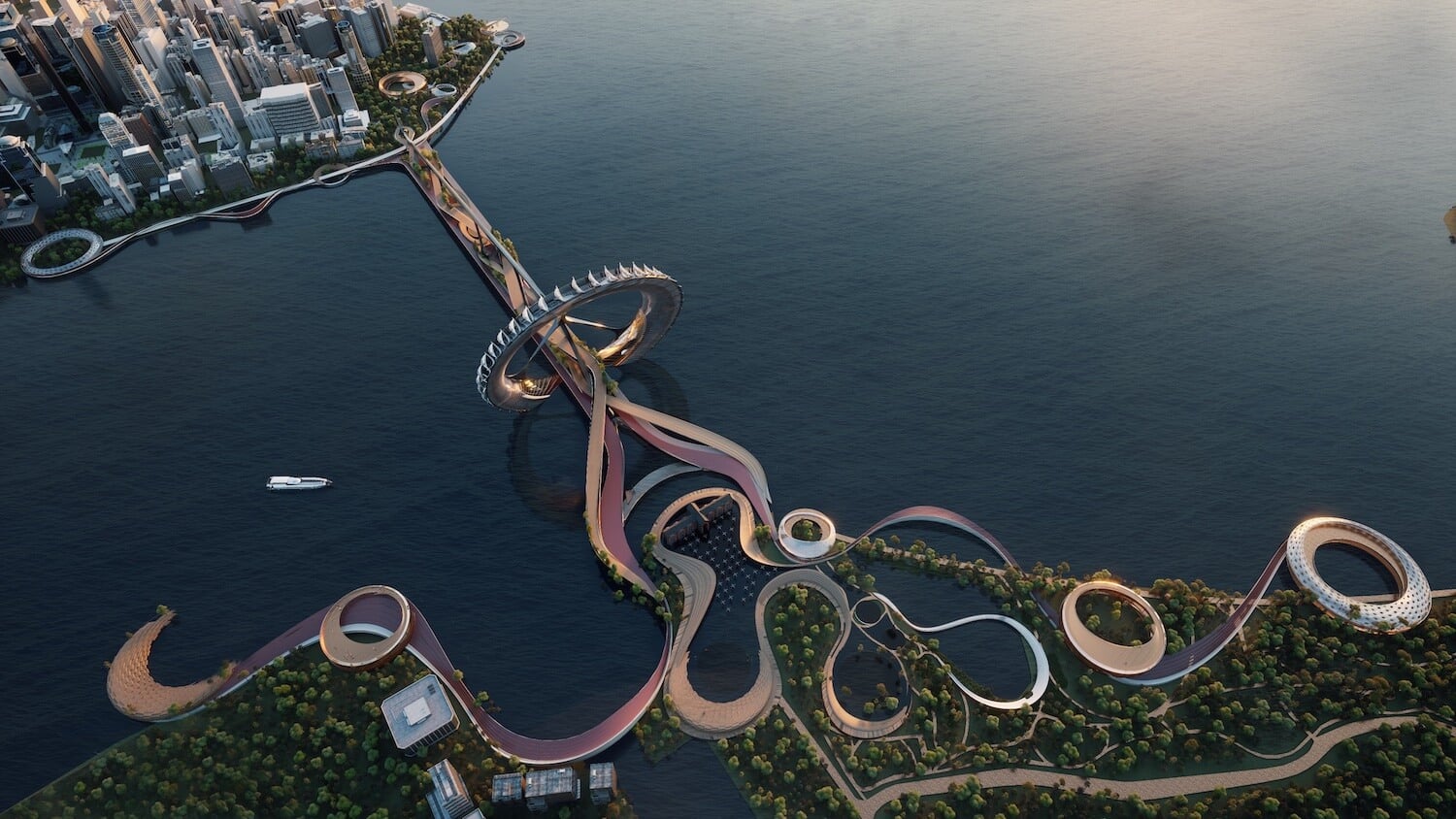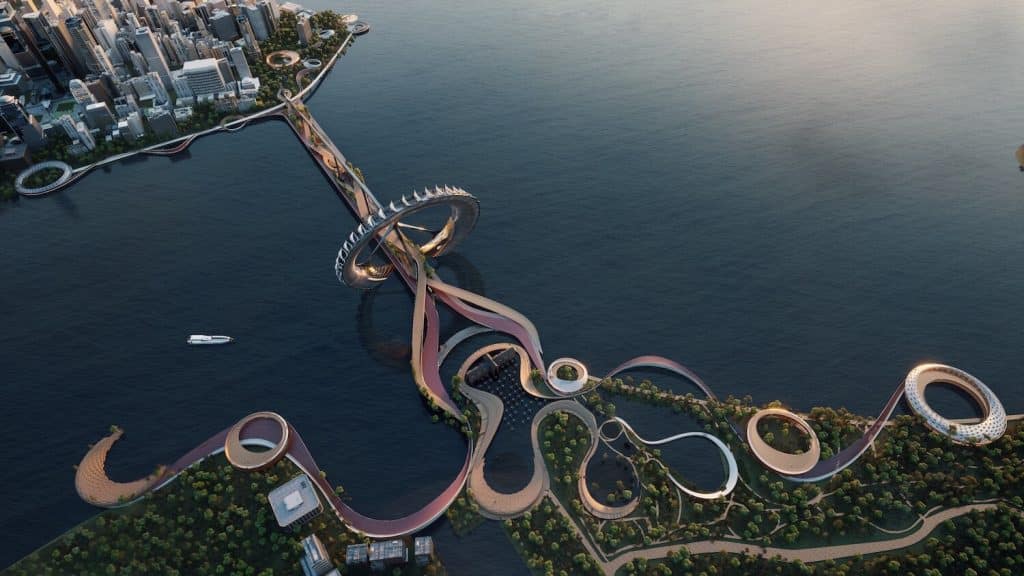 Designed by the renowned architectural firm Kalbod Design Studio, the New York Financial Bridge is set to revolutionize the urban landscape of Manhattan. Located in the heart of the city's financial district, this visionary project aims to address the need for open, green spaces in the bustling and compact area while offering breathtaking views of the iconic Statue of Liberty and the North Atlantic Ocean.
The brainchild of principal architect Mohamad Rahimizadeh, the New York Financial Bridge is a suspended structure that seamlessly connects Manhattan's financial district with the verdant landscapes of New Jersey above the Huston River. With two distinct access levels, this architectural marvel caters to both panoramic viewing and pedestrian exploration.
Situated 35 meters above the water's surface, the upper level of the bridge provides visitors with an awe-inspiring panoramic vista, allowing them to take in the breathtaking sights that surround them. The lower level, positioned just 10 meters below the upper deck, offers an enchanting pedestrian path intertwined with multiple gathering spaces, fostering a sense of community within the bustling city.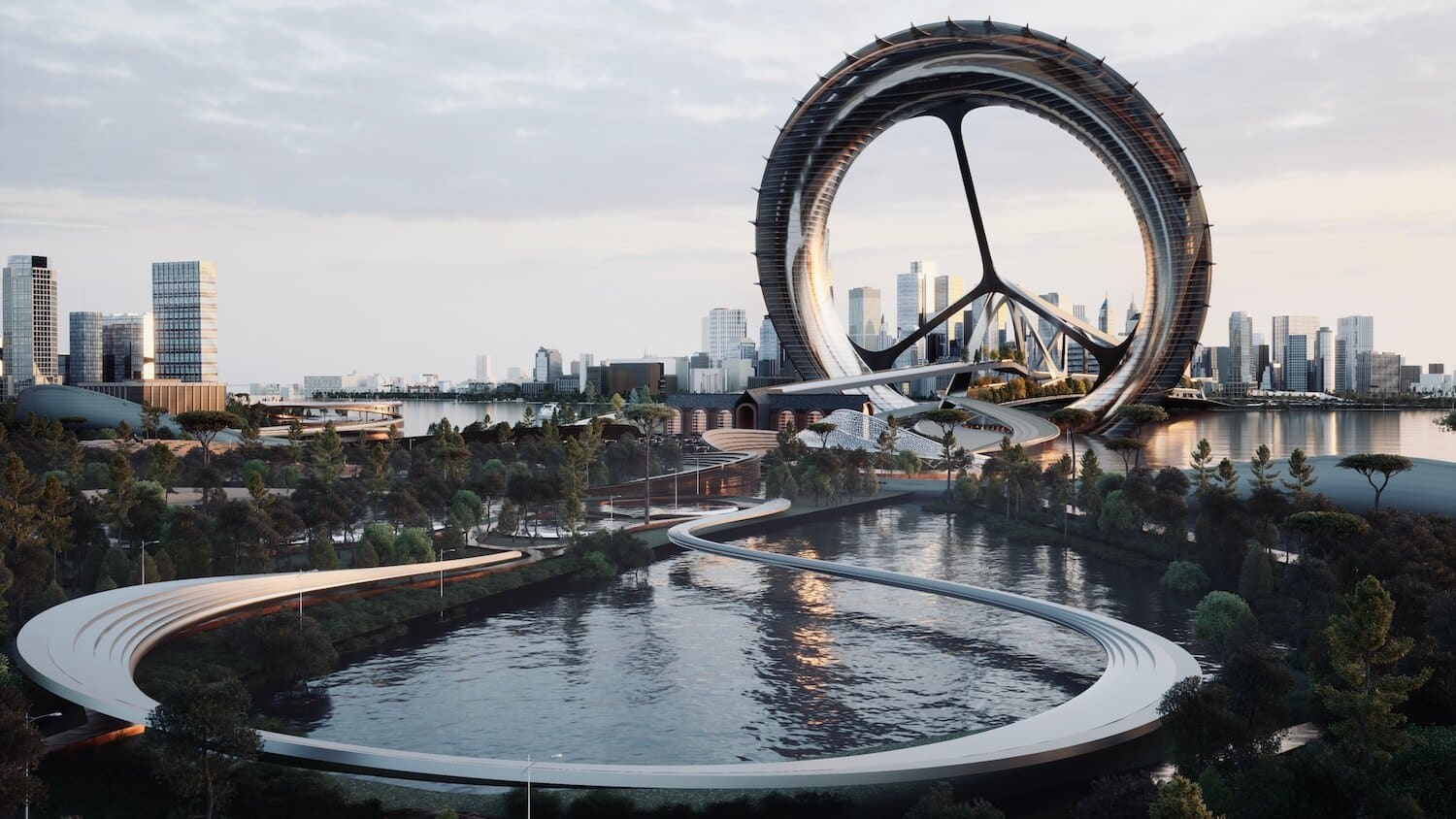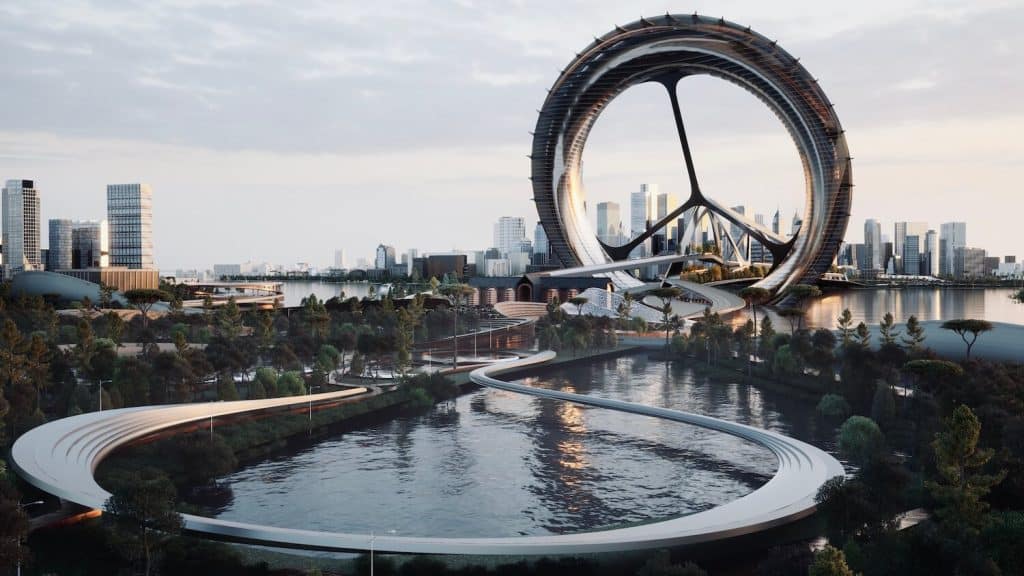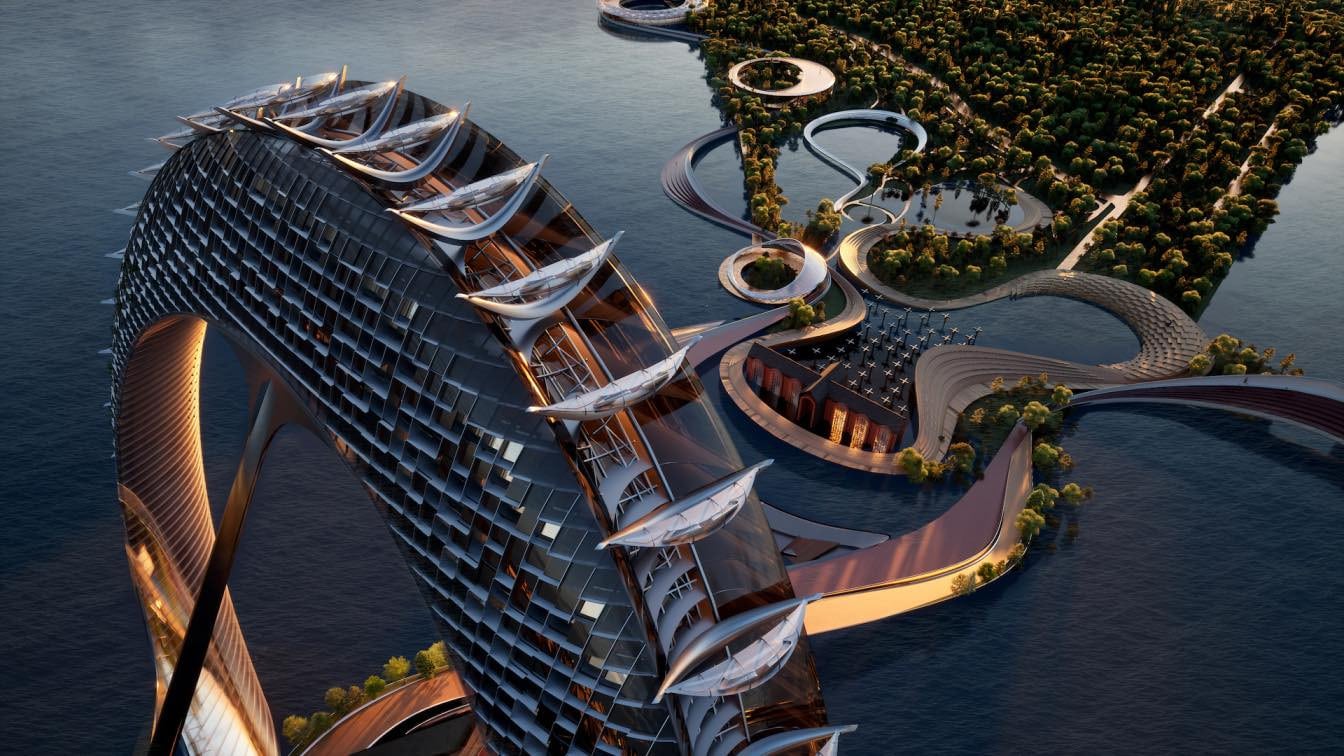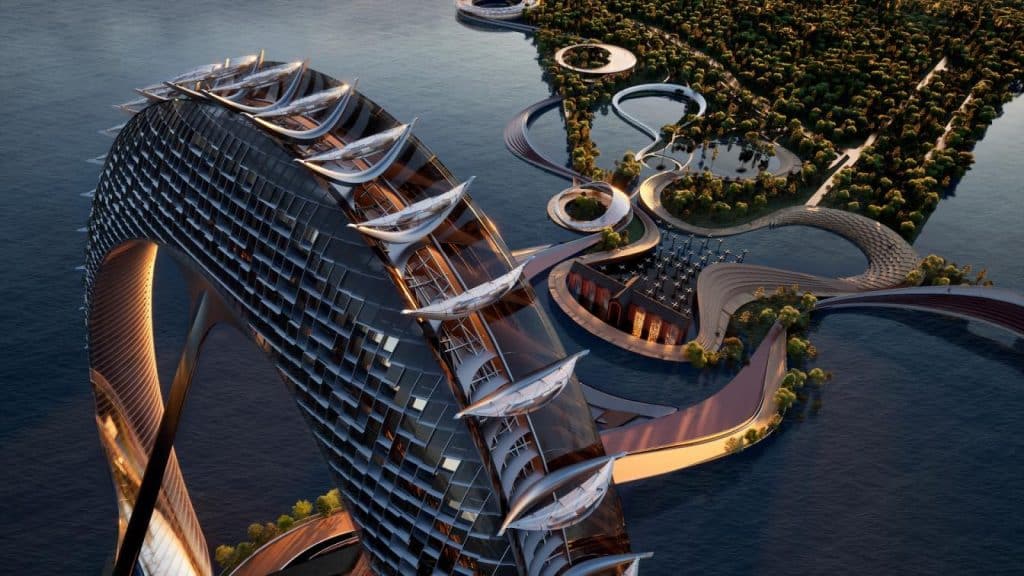 The bridge's design incorporates a series of small intersecting trusses that effectively distribute weight and manage the structure's load while maintaining an unobstructed view for visitors. An oblique ring-like beam serves as the backbone, seamlessly connecting the different pathway levels and ensuring the bridge's stability.
But the New York Financial Bridge offers more than just a mesmerizing architectural spectacle. Recognizing the demand for affordable accommodations in this dynamic neighborhood, the project includes hundreds of micro units nestled within the expansive 600-meter ring-like structure.
These low-cost rental units provide an affordable place to stay for visitors seeking short-term accommodations in Manhattan. Offering impressive views of the Hudson Bay in both New York and New Jersey, these micro units embody the spirit of innovation and accessibility.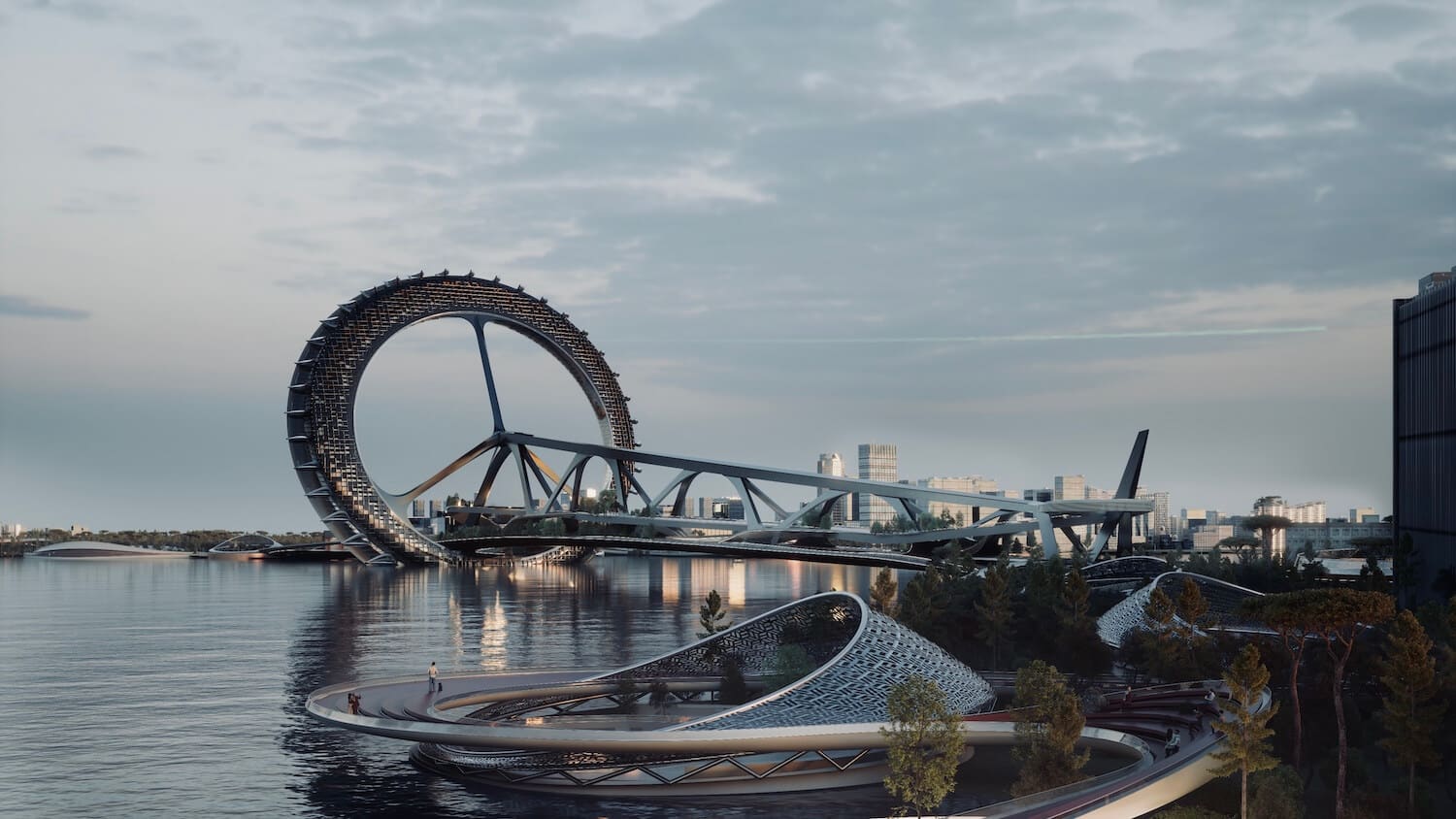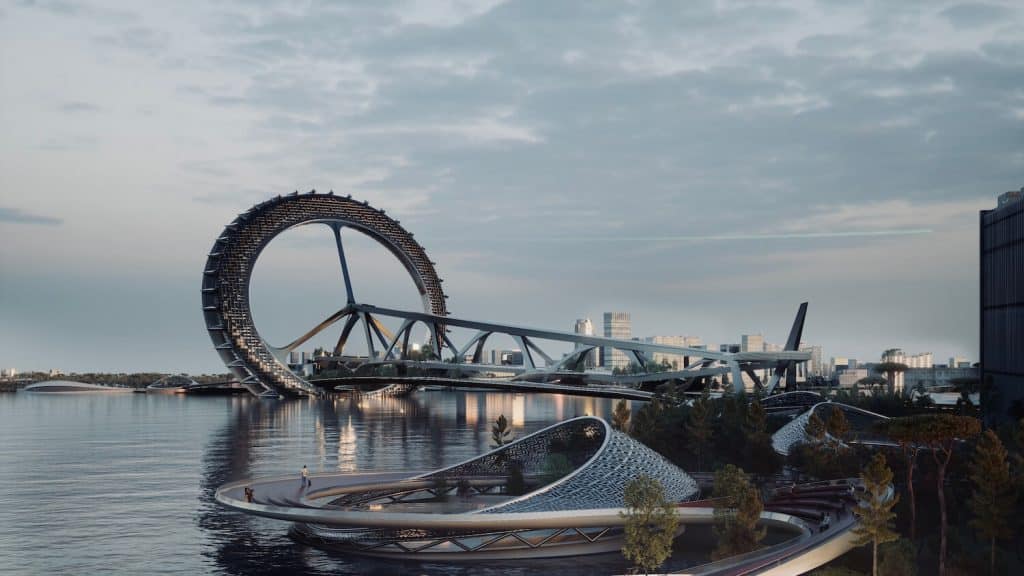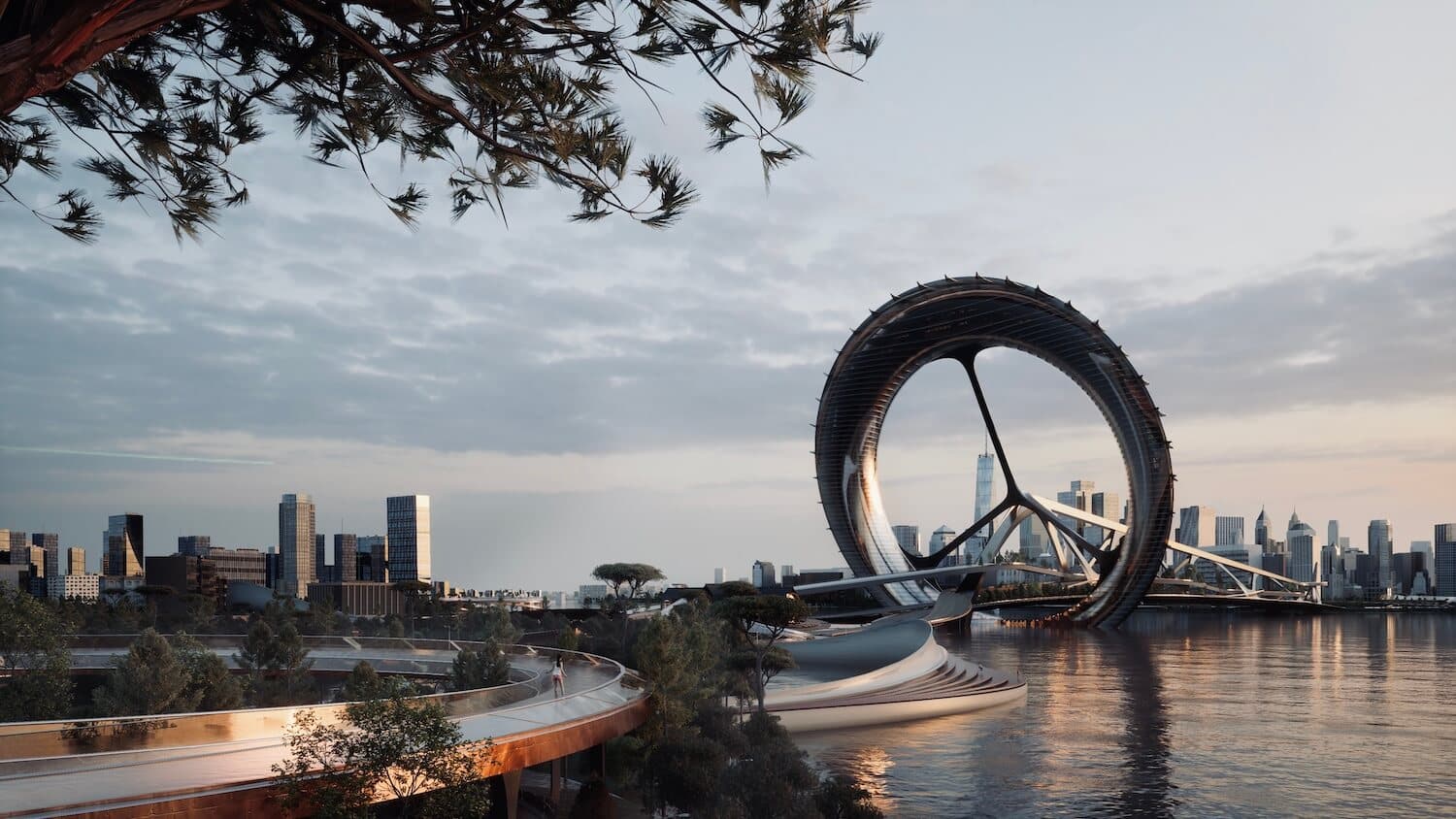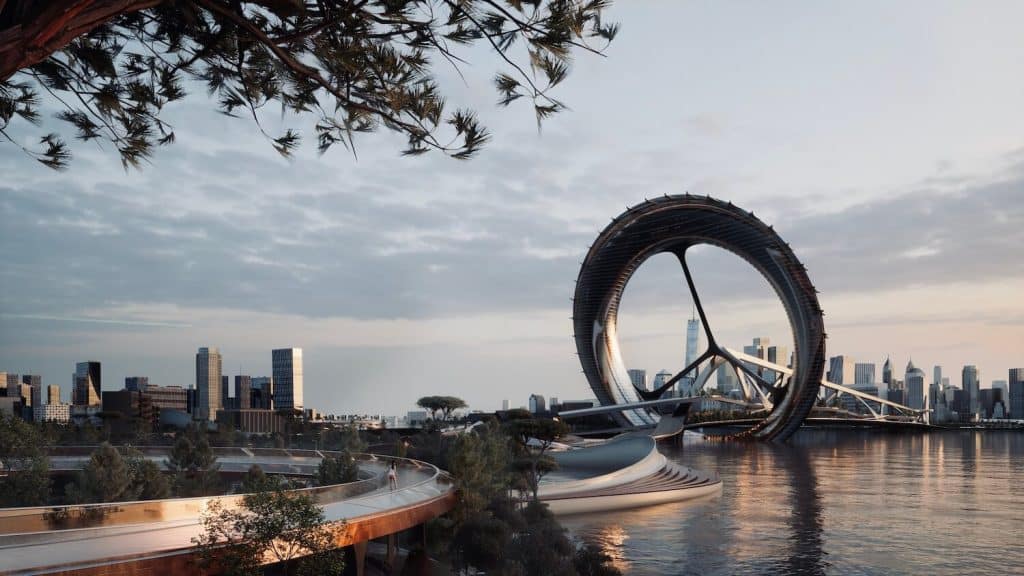 Adding another layer of excitement to this groundbreaking project, the massive structural ring features a rotating layer of large meeting rooms. Twice a day, these rooms move around the perimeter of the ring, descending from the lofty heights to immerse guests in an unforgettable underwater experience. This captivating spectacle is set to become a major tourist attraction, further enhancing the allure of New York City.
Although the New York Financial Bridge is still in the conceptual and design phase, its visionary approach and commitment to addressing the needs of Manhattan's financial district promise to reshape the urban landscape. With completion slated for 2030, this ambitious project is set to redefine the concept of urban connectivity, green spaces, and affordable accommodations in the heart of New York City.
As the New York Financial Bridge bridges the gap between nature and urban living, it paves the way for a more sustainable and vibrant future, solidifying its place as an architectural icon and a testament to the power of visionary design.