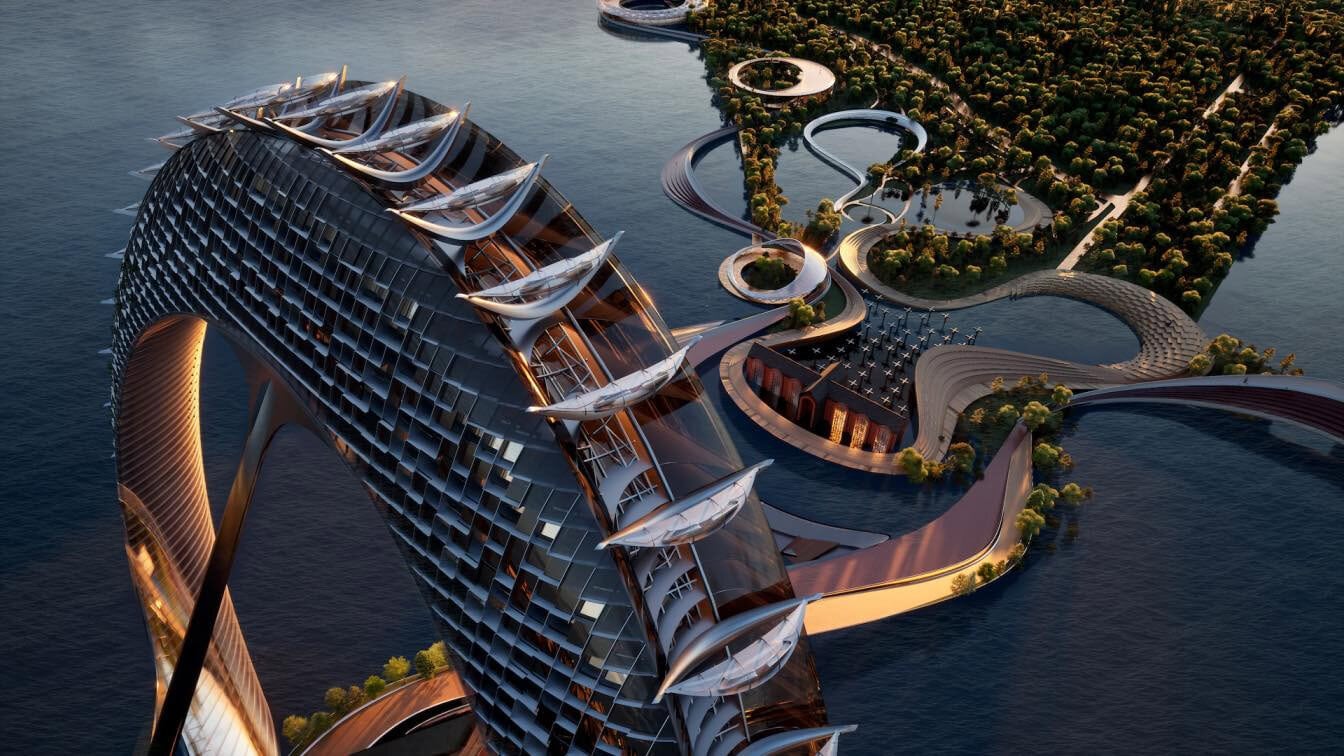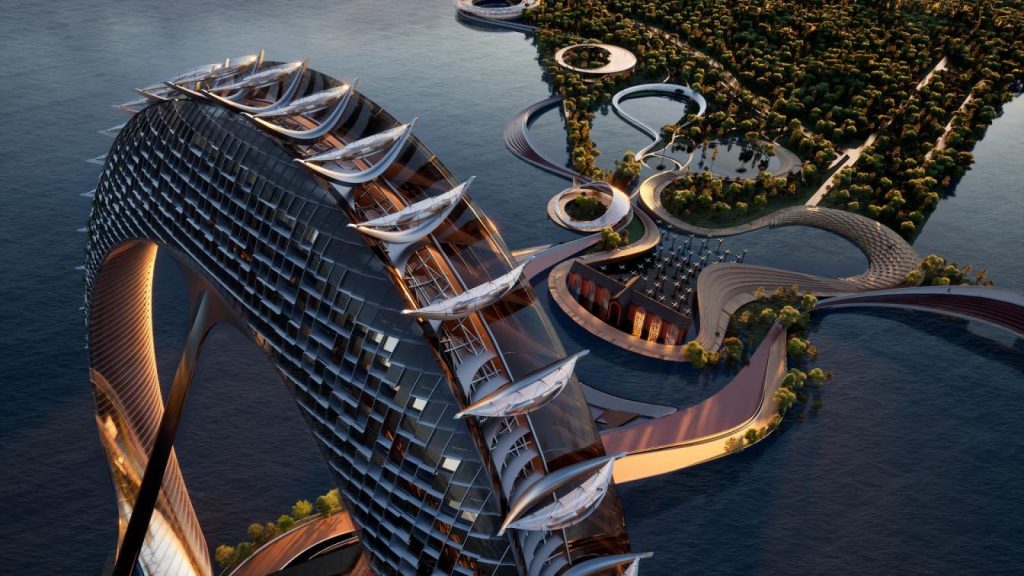 The New York Financial Bridge
In 2023, Kalbod Design Studio unveiled its groundbreaking project, the "New York Financial Bridge", set to redefine the architectural landscape of Manhattan's financial district. Spearheaded by Principal Architect Mohamad Rahimizadeh and his innovative team, the project aims to address the scarcity of open and green spaces in the bustling financial hub and Wall Street area.
This visionary concept introduces a suspended bridge that intricately connects Manhattan's financial district to the verdant expanses of New Jersey, traversing the Huston River. Offering a breathtaking vista of the Statue of Liberty against the backdrop of the North Atlantic Ocean, the bridge stands as a testament to design ingenuity and urban functionality.
Spanning 600 meters, the bridge features two distinctive access levels. The higher level, positioned 35 meters above the water's surface, presents a panoramic view, while the lower level, 10 meters below, hosts a pedestrian pathway and communal gathering spaces.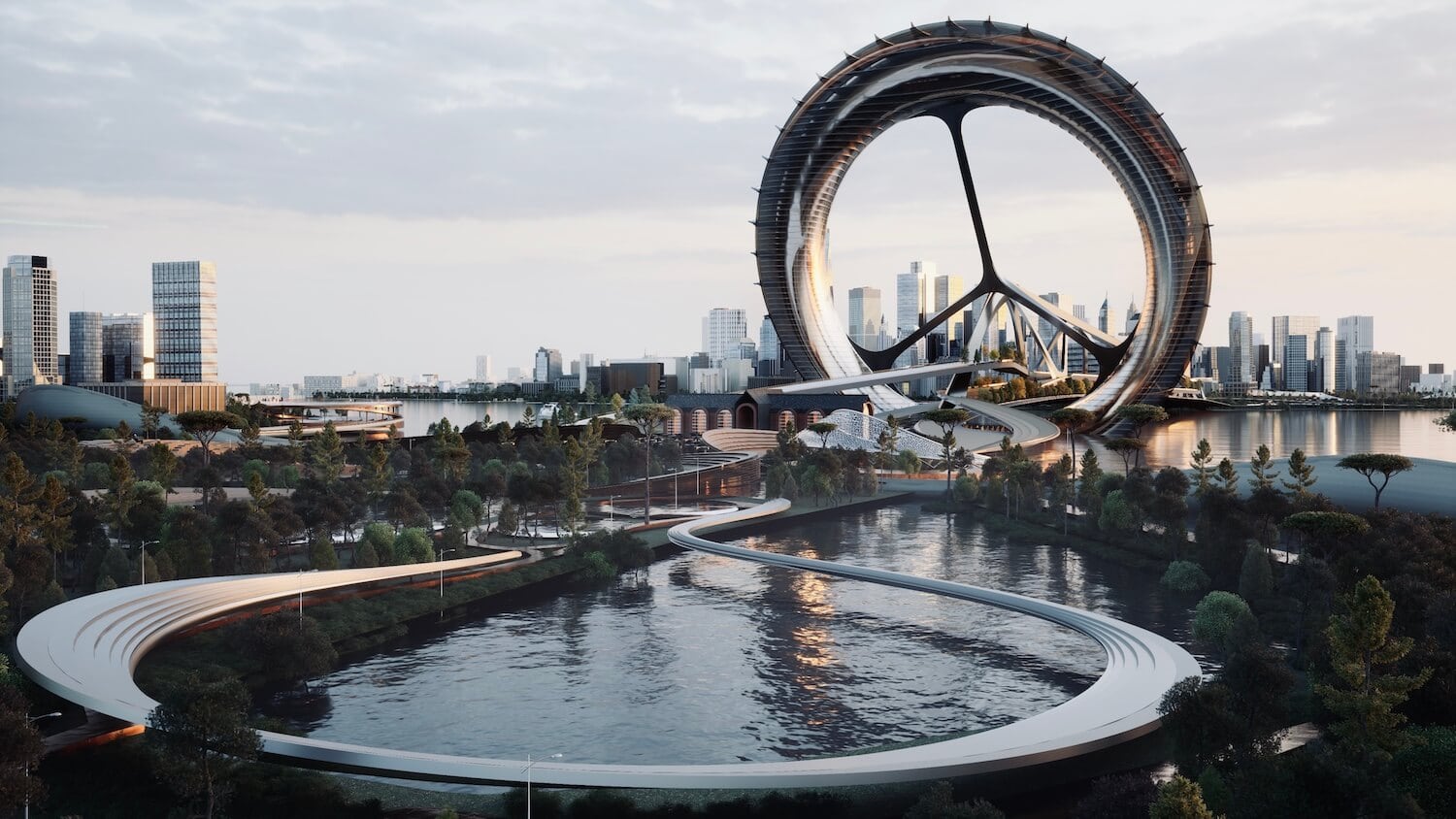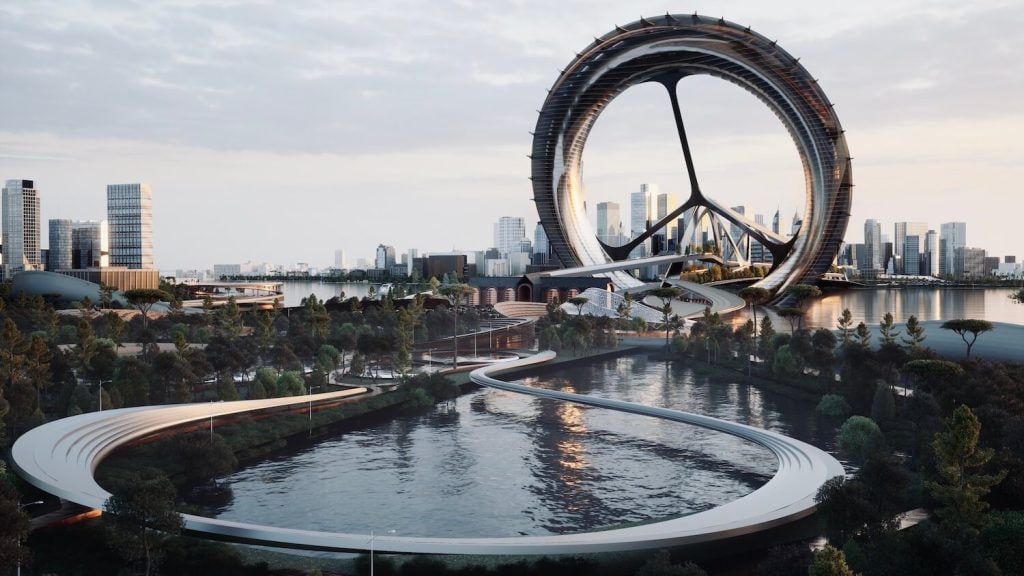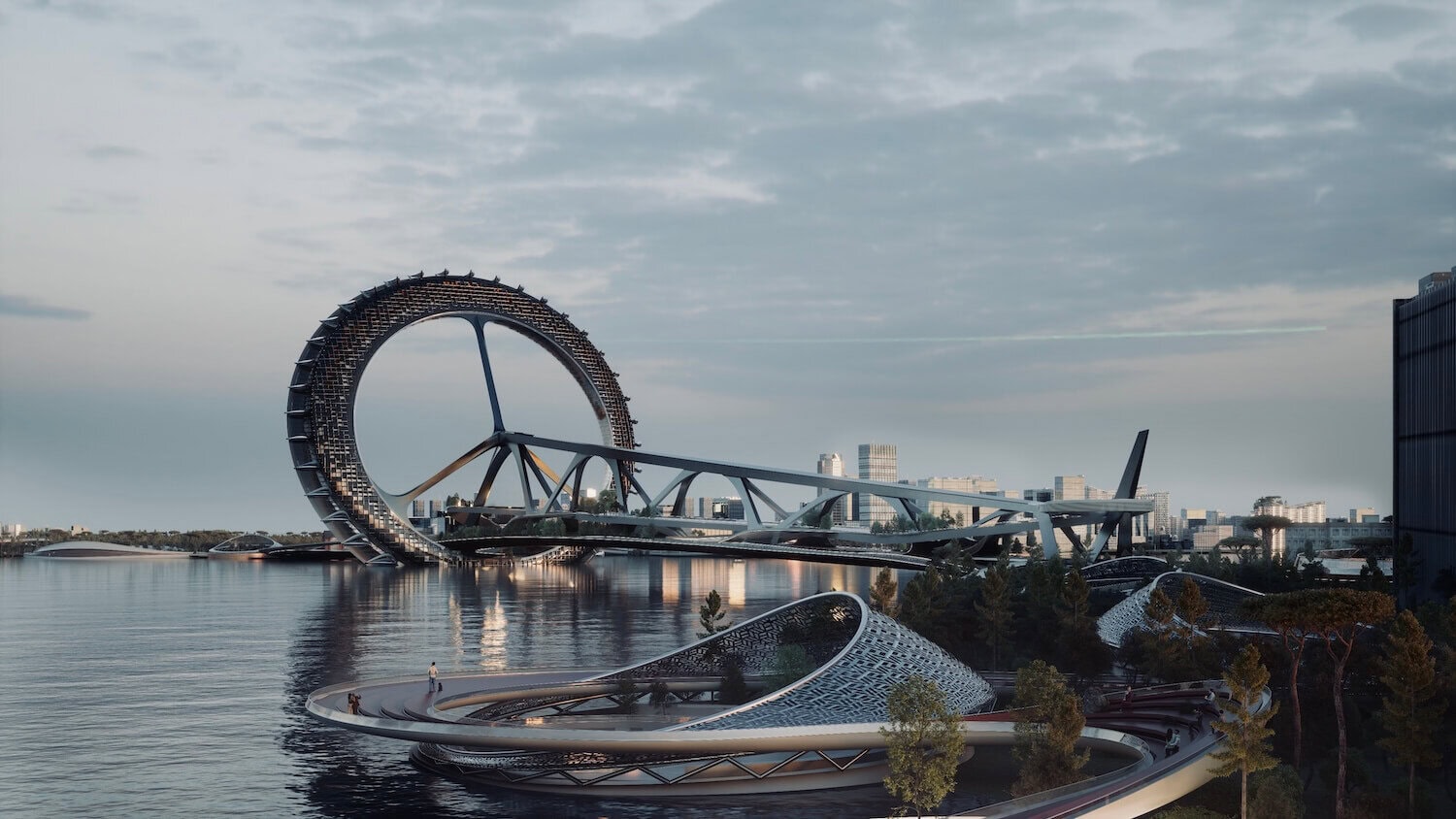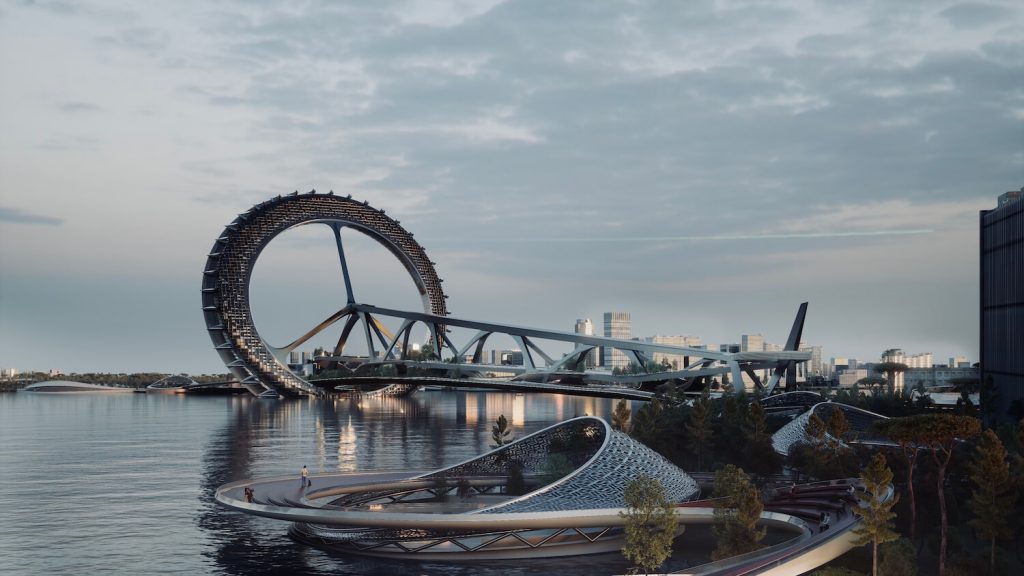 Crafted with small intersecting trusses meticulously distributed along the bridge's length, the structure ensures optimal weight distribution without obstructing the awe-inspiring views. A pivotal oblique ring-like beam acts as the backbone, seamlessly linking the pathway levels and supporting the main load.
However, this architectural marvel is not just a bridge; it also addresses the demand for affordable housing in this vibrant district. The design integrates hundreds of low-cost micro-units, catering to short-term stays for business visitors. These units provide an affordable yet stunning view of the Hudson Bay in both New York and New Jersey.
The massive ring-shaped structure houses a rotating layer of spacious meeting rooms that circumnavigate the ring twice daily. This movement allows each unit to transition from its position 600 meters above the ground to an aquatic setting, creating an additional tourist attraction within New York City.
Scheduled for completion by 2030, the New York Financial Bridge promises to be a testament to innovative design, offering a convergence of functionality, panoramic beauty, and affordable housing within the heart of Manhattan.