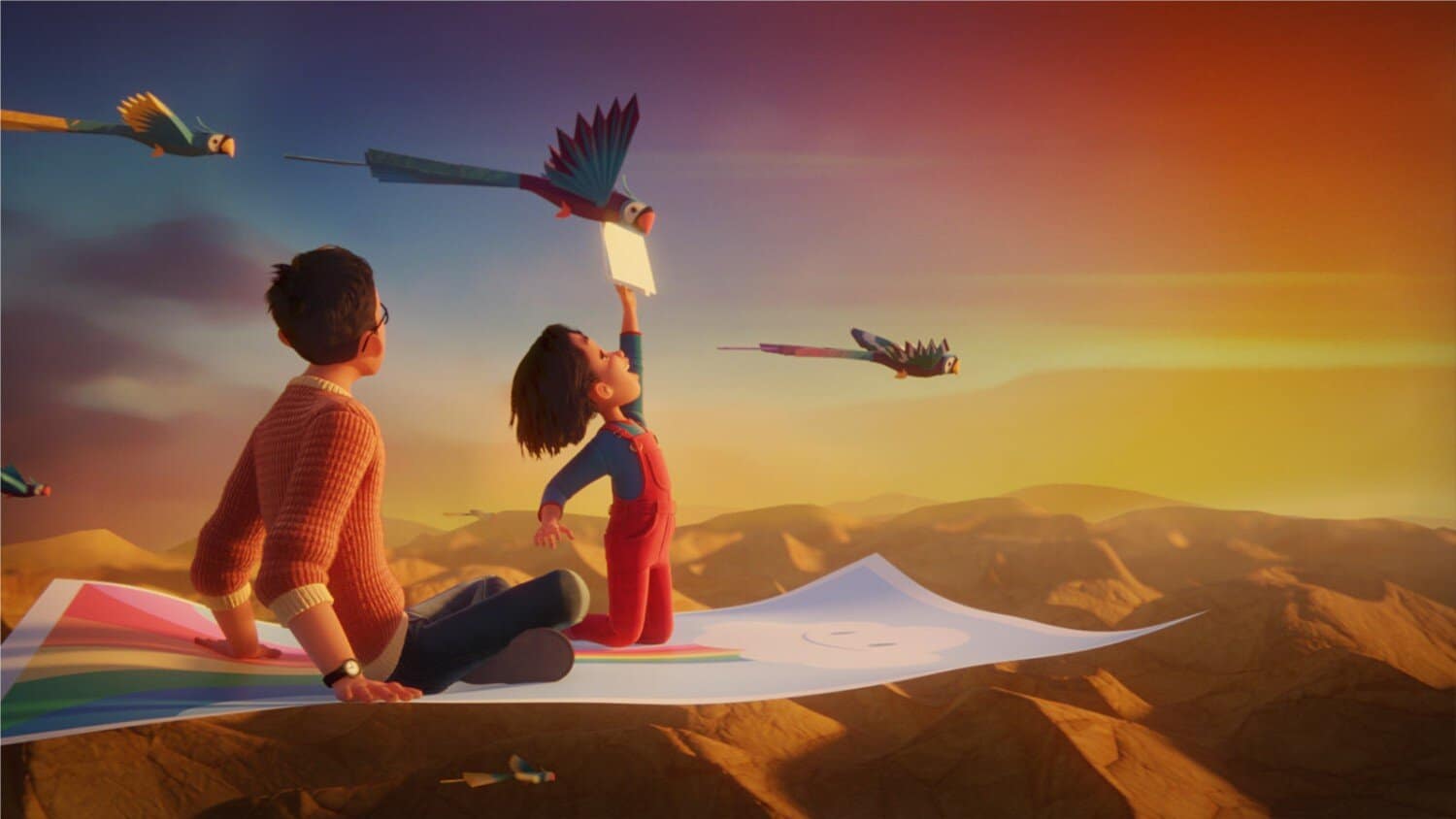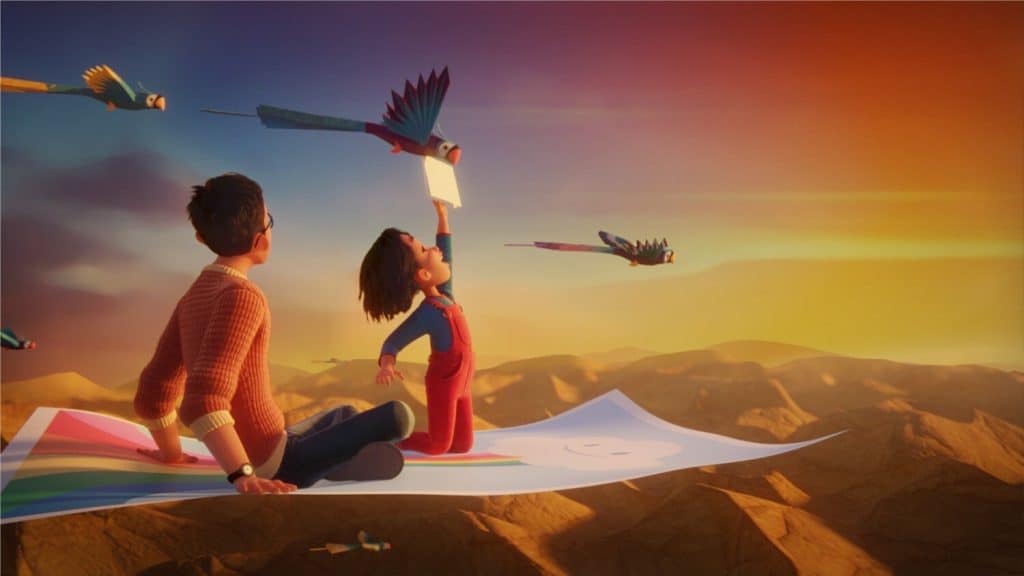 When it comes to education, printing is an invaluable tool in helping children retain and absorb learning materials.
In fact, according to a recent HP survey, 82% of parents believe that home printing makes them better homeschoolers. To spread the message of the benefits of learning with printing, HP is launching "Magic Carpet," a spot that follows seven-year-old Lily and her dad on a learning adventure, all thanks to the help of their HP printer. The spot begins with Lily looking frustrated as she struggles with her weather homework alone. But when her dad suggests that they print the assignment, suddenly, a whole new world of learning opens up before them, resulting in Lily producing a full-scale weather project that both she and her dad are proud of.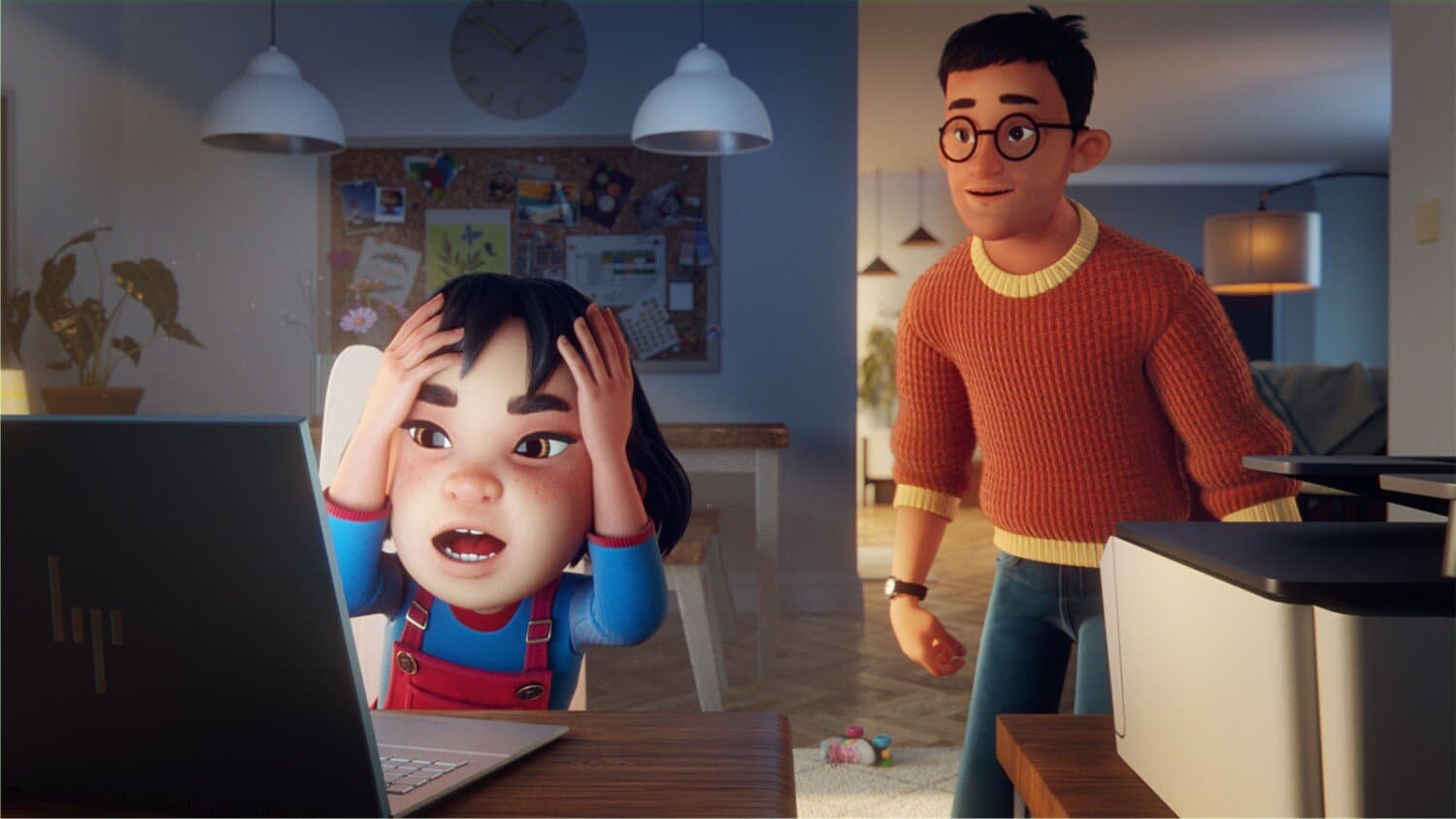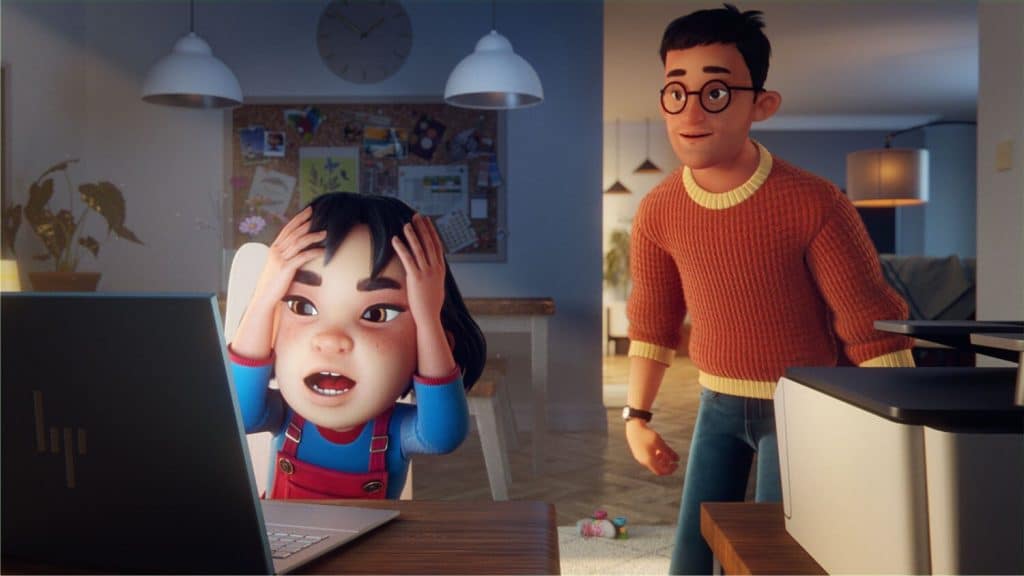 Created by Goodby Silverstein & Partners (GS&P) and directed by Smith & Foulkes at Nexus Studios, the film illustrates how "printing brings learning to life" by helping on-screen learning become less isolating and more engaging. The film will be accompanied by a wide range of new STEM printable worksheets all available on HP.com, so that children can bring many elements of the spot to life for themselves. The campaign is a feature of HP's wider educational initiative "Print, Play, & Learn," a collaboration with dozens of inventive creators, companies and influencers to bring educational and engaging printable resources to kids of all ages.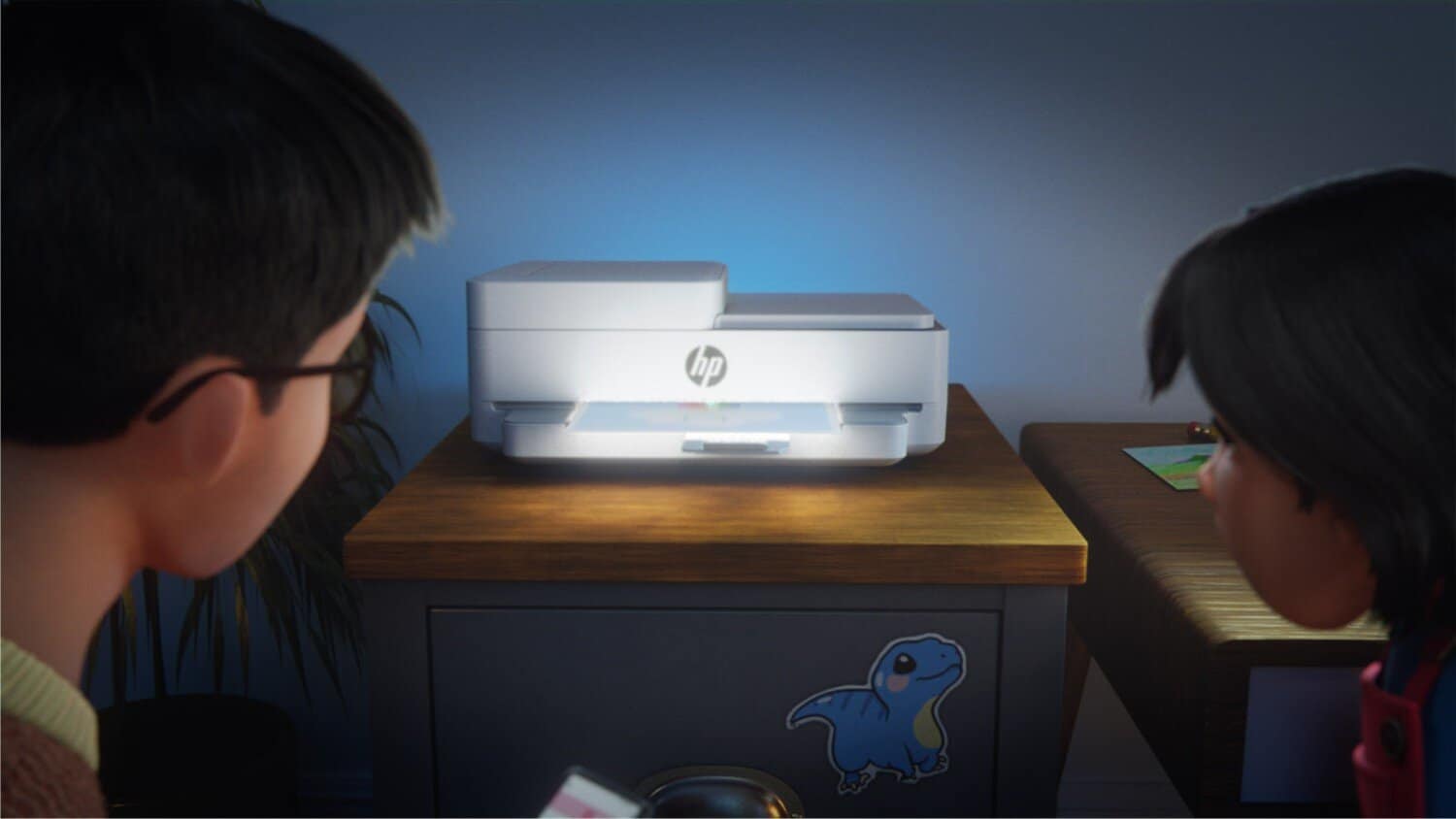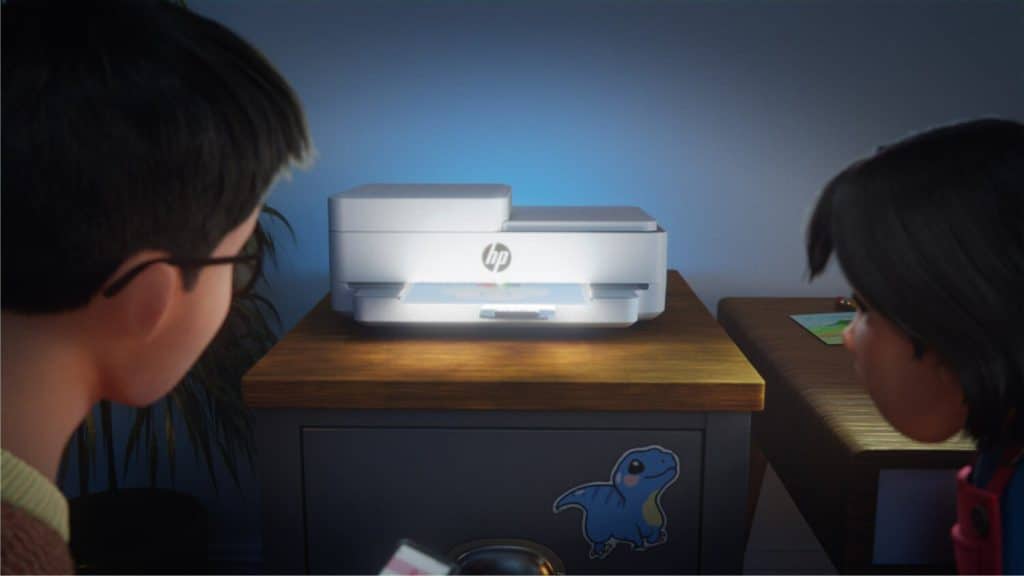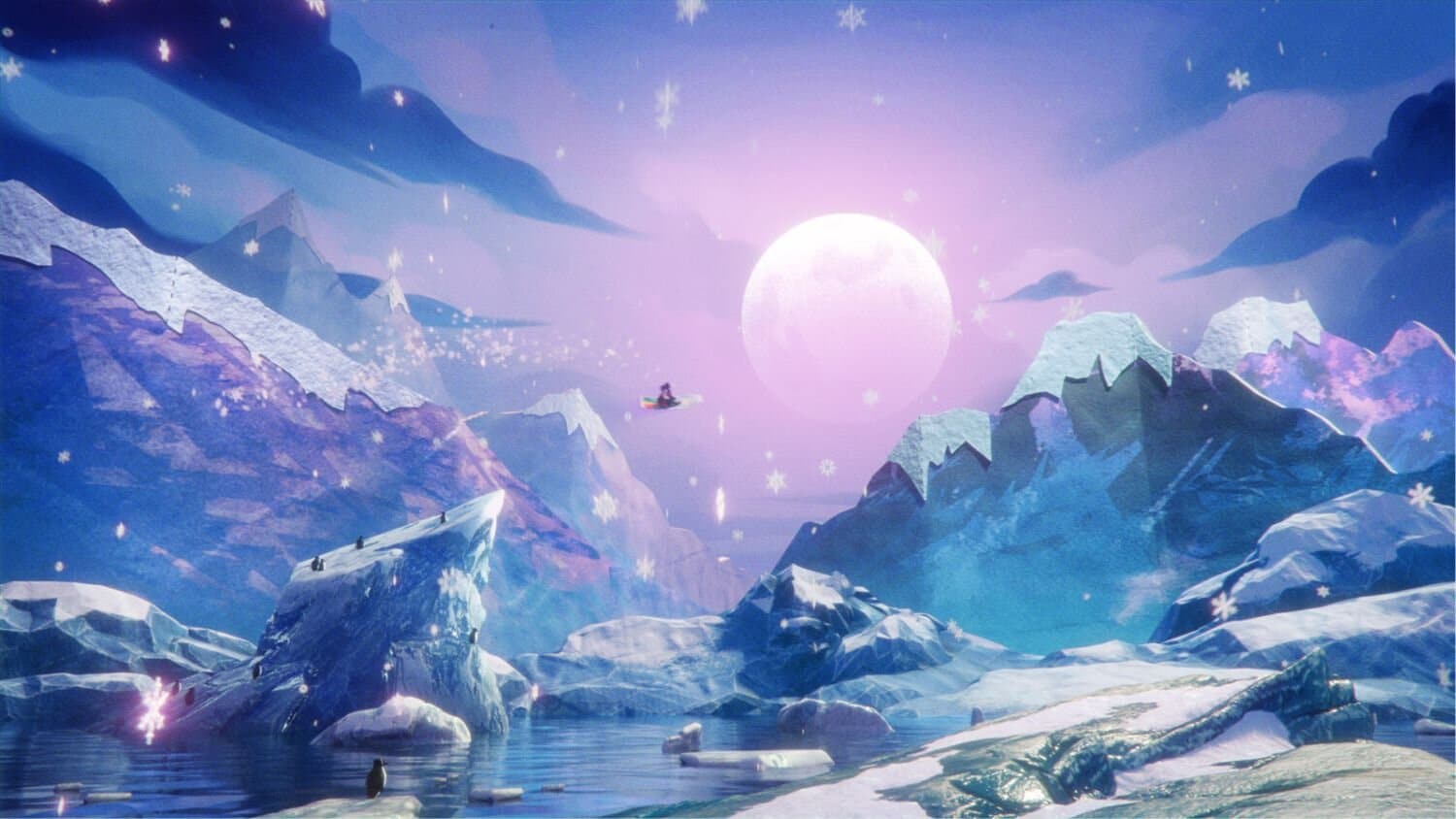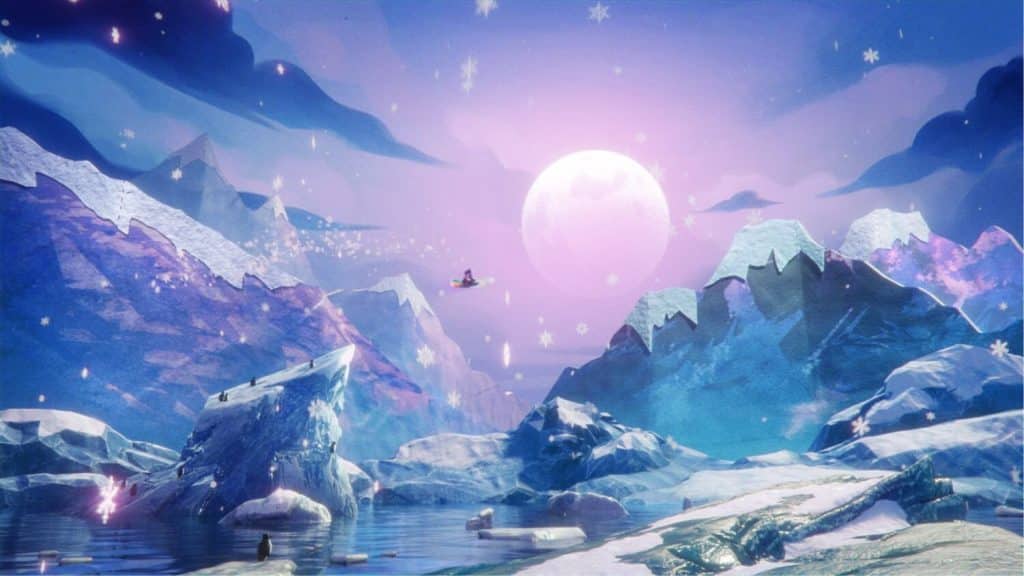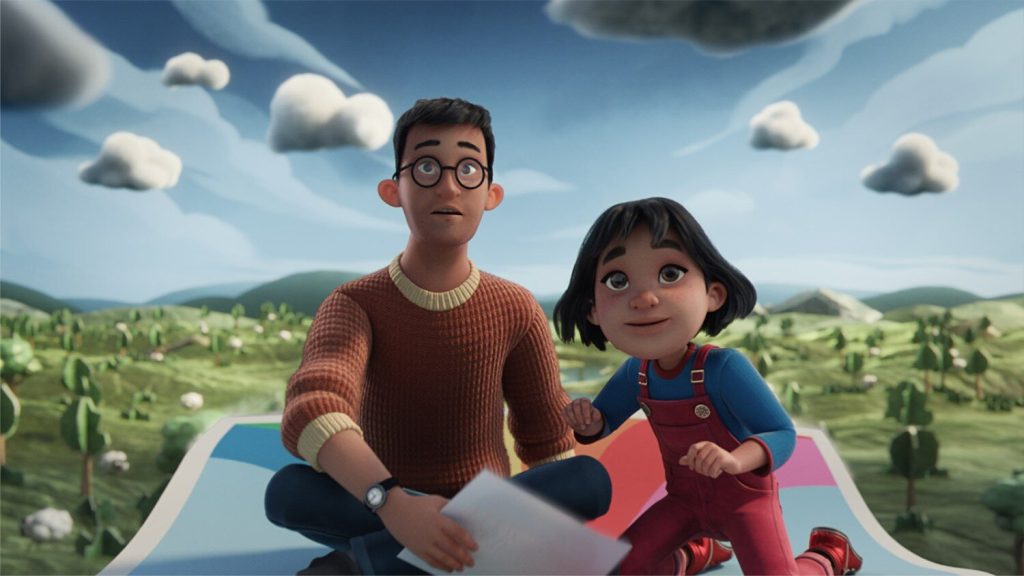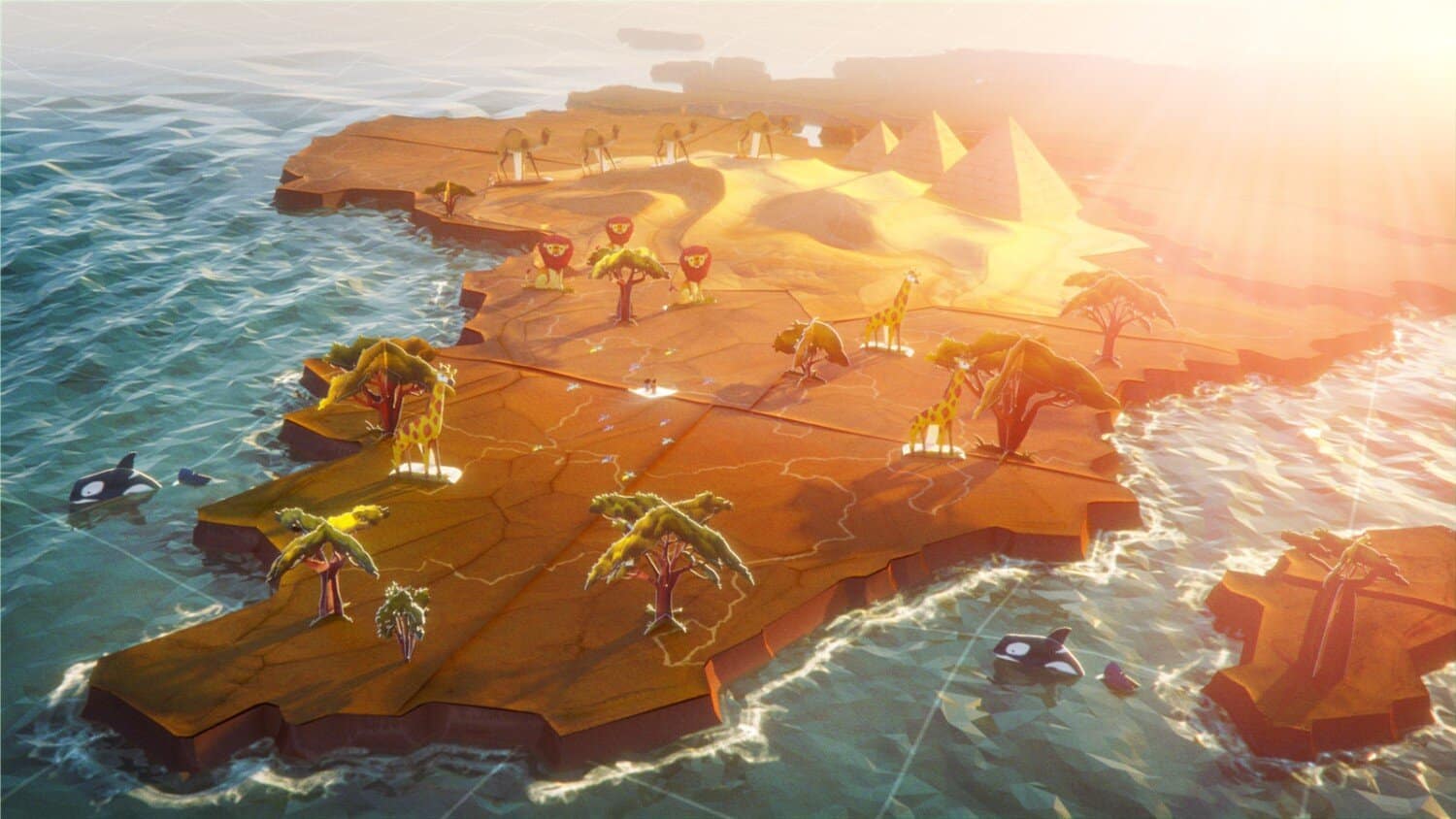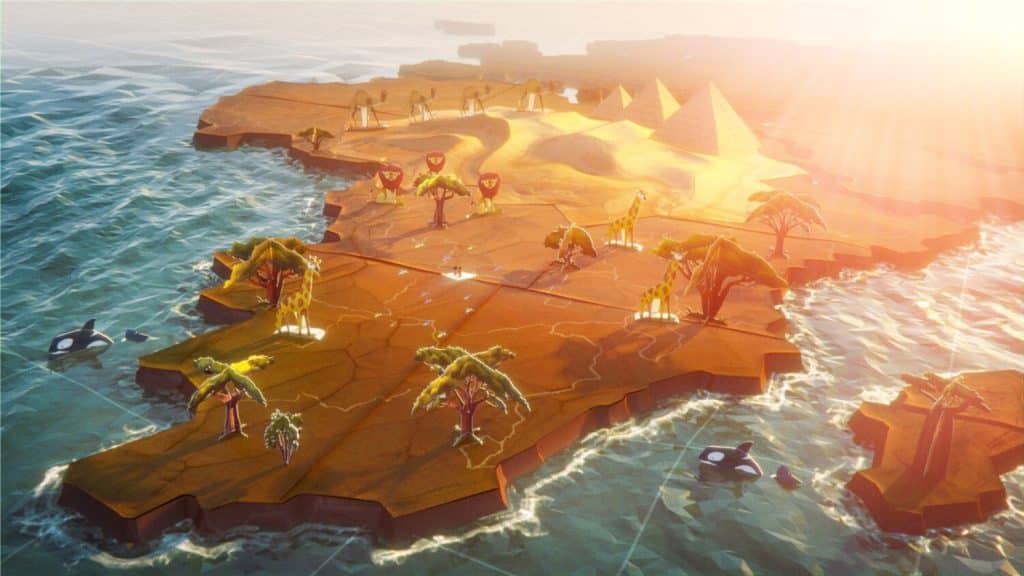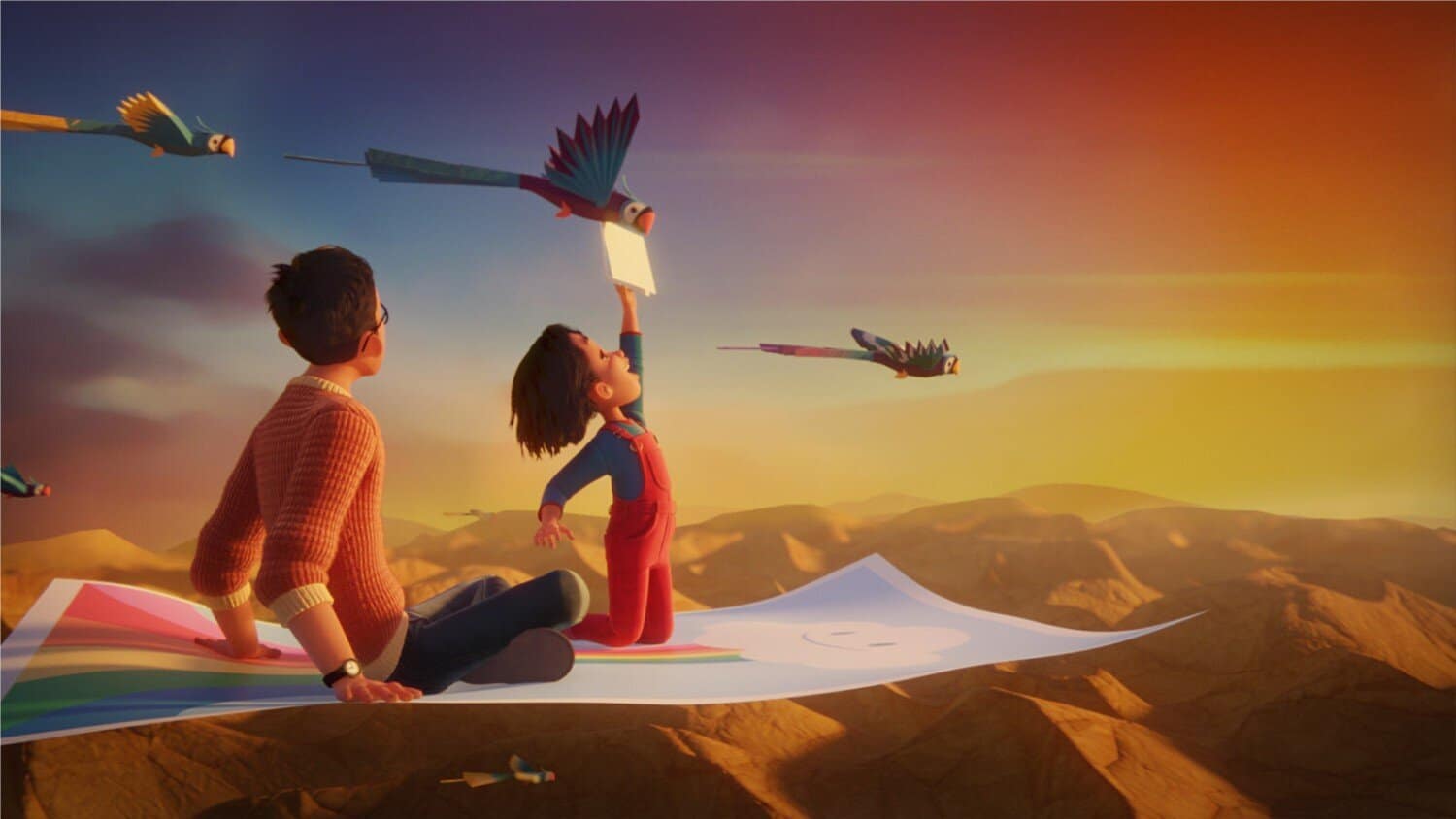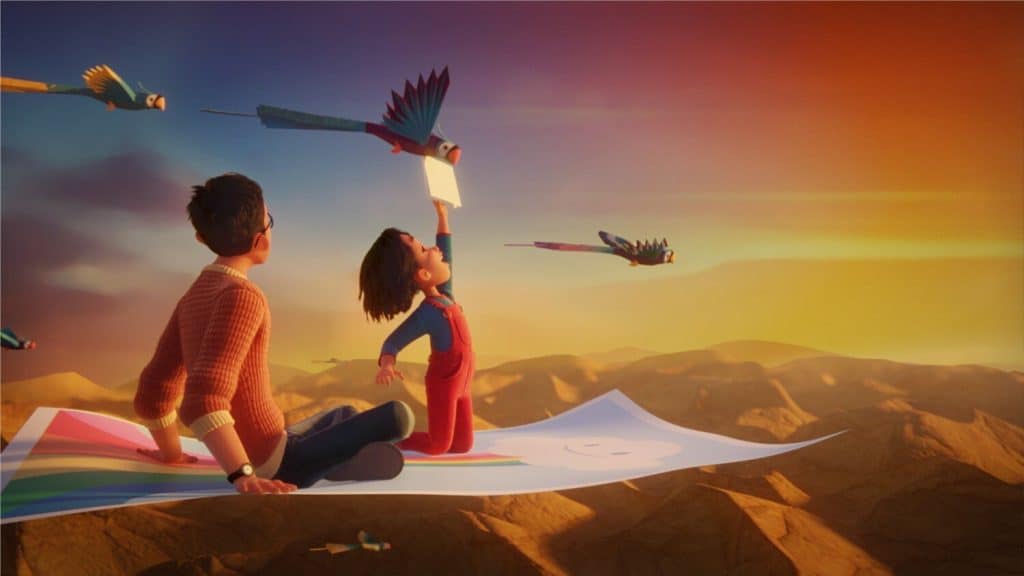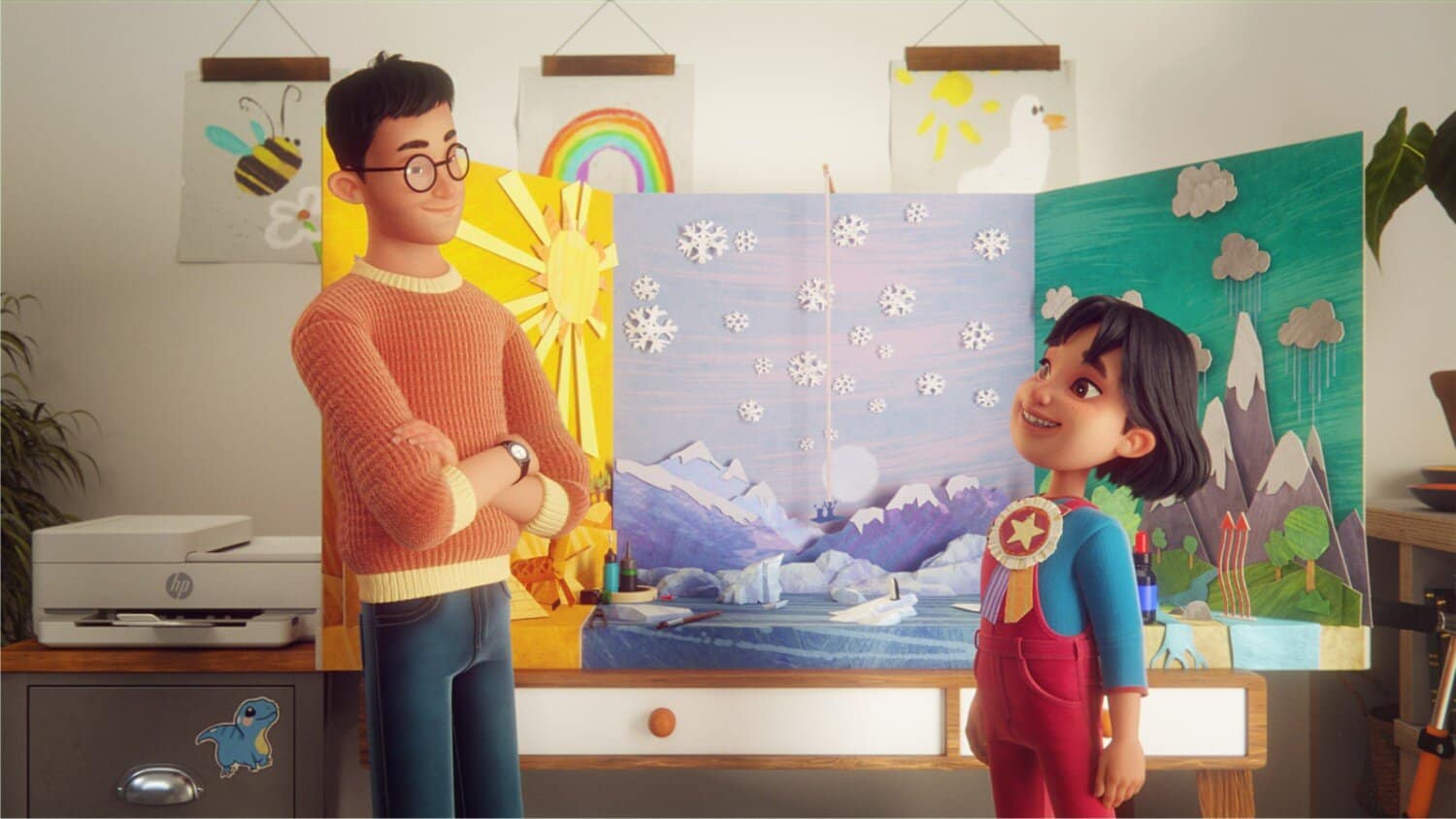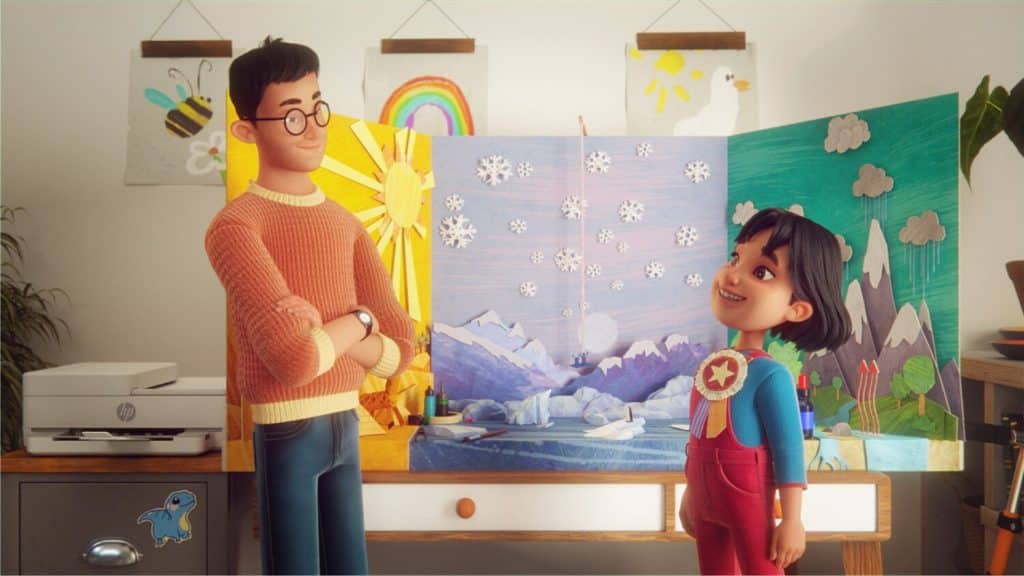 INFORMATION
Ad Agency: Goodby Silverstein & Partners
Client: HP
Title of Creative Work: Magic Carpet
Live Date: 6/17
Client
Chief Marketing Officer of HP: Vikrant Batra
Global Head of Marketing, Print: Deepak Masand
Head of Global Marketing, Print Hardware Systems: Ladd Martin
Manager of the PHS Global Campaign Team: Amy Rowan
PHS Global Campaign Manager: Christine Dion
Global Print Program Manager: Amy Witkop
Creative
Co-Chairmen: Jeff Goodby and Rich Silverstein
Chief Creative Officer: Margaret Johnson
Creative Director: Wes Phelan
Creative Director: Matt Edwards
Art Director: Sian Coole
Copywriter: Jo Cresswell
Account Services
Managing Partner: Leslie Barrett
Account Director: Melissa Buck
Account Manager: Haley Grialou
Assistant Account Manager: Will Young
Brand and Communication Strategy
Partner, Head of Brand Strategy: Bonnie Wan
Group Brand Strategy Director: Kelly Evans-Pfeifer
Group Communications Strategy Director: Dong Kim
Strategy Director: Cassidy Wilber
Senior Brand Strategist: Marisa Perazzelli
Senior Communications Strategist: Matt Hudgins
Brand Strategist: Briana Patrick
Production
Co-Director of Production: Leila Gage and Margaret Brett-Kearns
Executive Producer: Stephanie DeNatale
Business Affairs
Director of Business Affairs: Judy Ybarra
Business Affairs Coordinator: Howie Mapson
Business Affairs Manager: Kristian Evanculla
Production Company
NEXUS STUDIOS
Directors: Smith & Foulkes
Producer: Tracey Cooper
Production Manager: Derek Walsh
CG Supervisor: Dave Hunt
Animation Lead: Steve White
3D Lead: Carl Kenyon
2D Lead: German Diaz
Concept Designer: Ben Plouffe
Character Designer: Melanie Climent
Designer: Signe Cold
Matte Painter: Melanie Climent
Animator: Dom Griffiths
Animator: Clement Fassler
3D Generalist: Andrew Spence
3D Generalist: Joao Rema
3D Generalist: Fabien Glasse
3D Generalist: James Drummond
3D Generalist: Darren Rolmanis
3D Generalist: Matteo Antona
3D Modeler: Matt Clark
3D Modeler: Andy Hickenbottom
Rigger: Lea Georges
Storyboards: Adam Beer
Texture Artist: Eva De Prado
VFX Artist: Tim Bacon
Groom Artist: Fabio Messina
Editor: Dave Slade
Pitch Designer: Ieuan Lewis
Pitch Coordinator: Hannah McCarthy
Compositor: Gianluca Dentici
Compositor: Osman Baloglu
Sound Design + Mix
Factory Studios Ltd
Sound Design & Mix: Anthony Moore
Audio Producer: Deborah Whitfield
Music Production Company
SIREN
Composer: Chris White
Music Producer: Sean Craigie-Atherton
Music Publisher: SIREN Publishing Ltd
VO Casting
Sound and Fury
Role of Lilly: Mabel Cresswell
AVO: Charlie Coletta
All images with courtesy of NEXUS STUDIOS