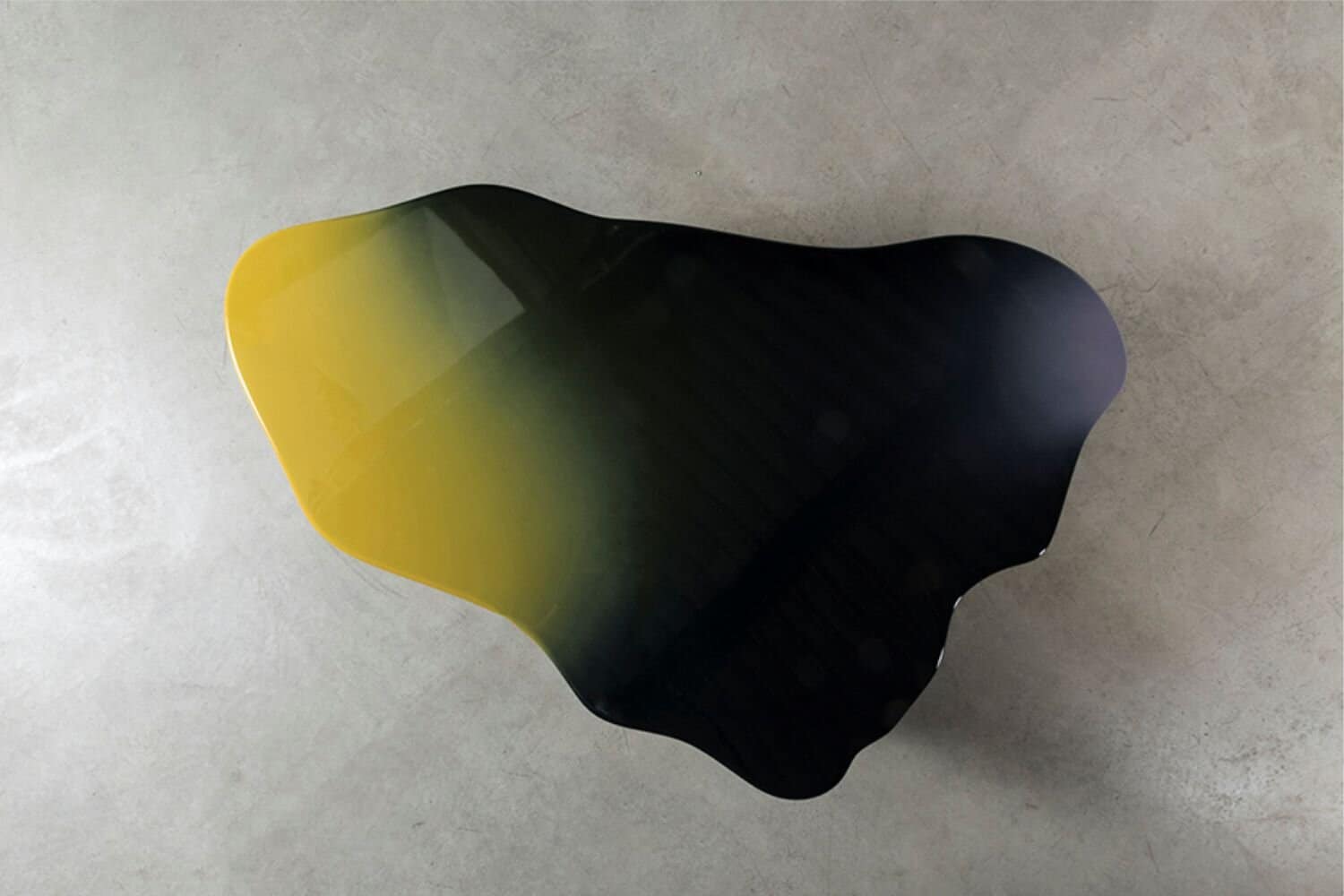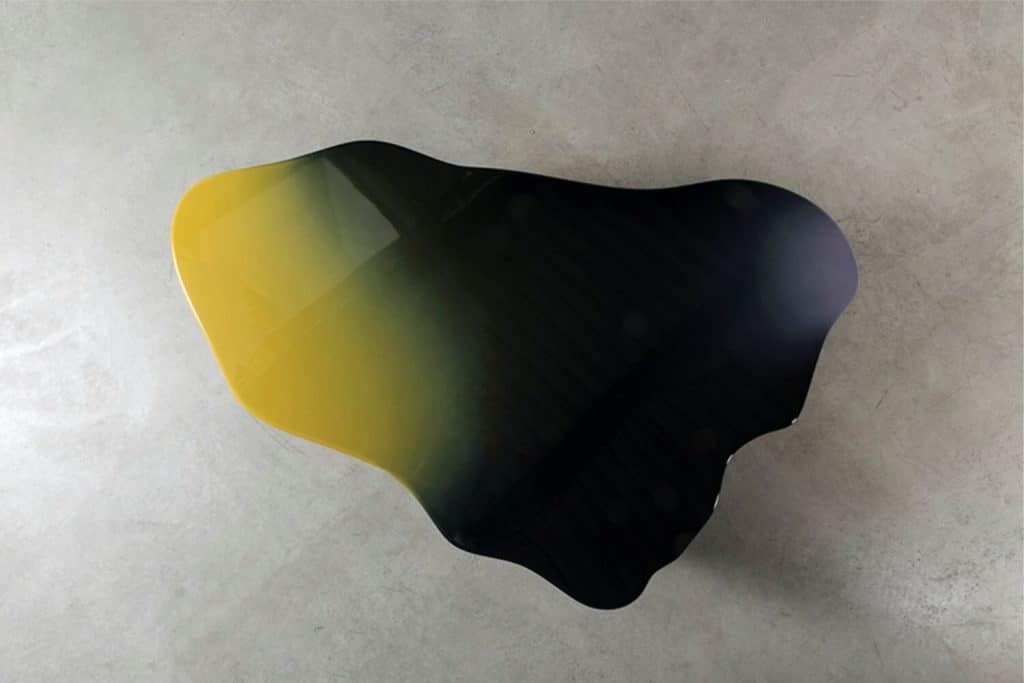 FAR is a parasitic entity — an experiment in design poised to infiltrate Nilufar, one of the most celebrated design galleries on the international scene.
Building on a seminal pilot project initiated in 2018, FAR envelops the cavernous void of Nilufar Depot in April 2019, disruptively subverting the established order of the gallery's programs. FAR is a voyage into a galaxy of emergent designers. It embraces the work of individuals who often operate as collectives – forming, dissolving, re- grouping and ungrouping fluidly with open-end. It is a temporary collective of collectives, so to speak, that captures a snapshot of a new generation, subliminally echoing the radical experiments of a previous generation that understood design as a language capable of transcending the basic logic of consumption in order to operate, instead, on the level of political thought.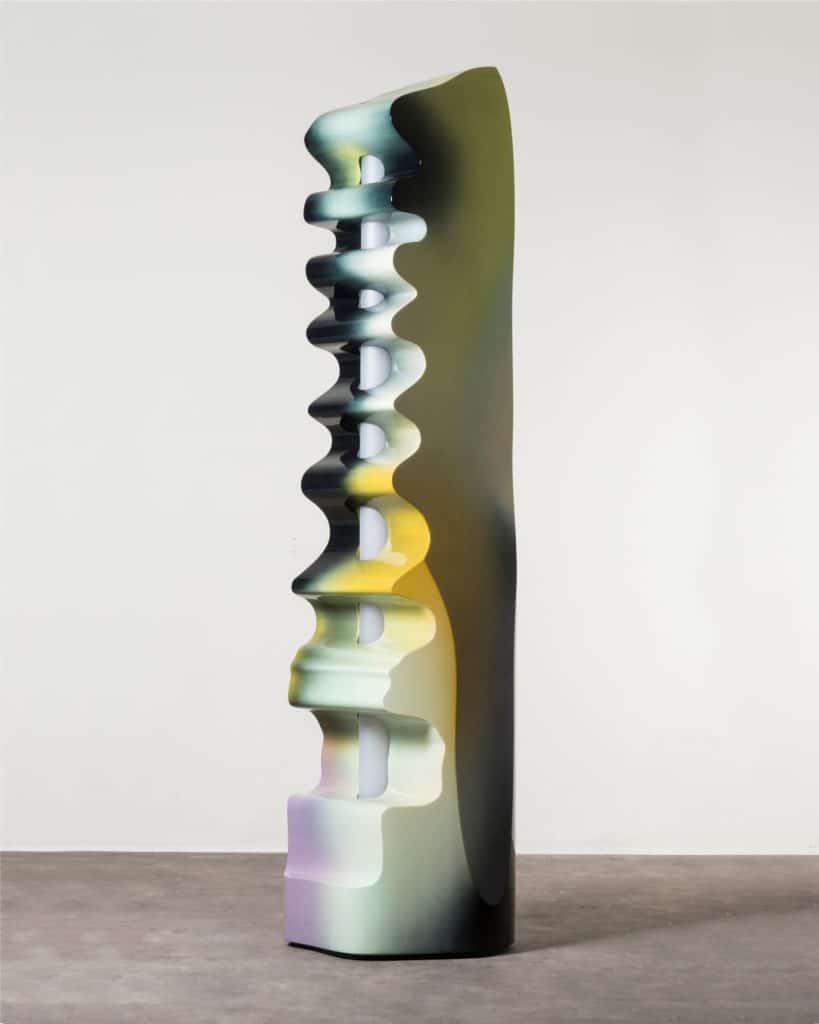 In the uncanny and somewhat bewildering universe of FAR, projects converge that share an obsession with membranes, films, coatings and epidermises, or with forms developed through processes of almost geological stratification and layering, of which the purpose is intentionally left unclear. Whether they are redesigning and printed everyday objects in velvety 3D polymers, or rethinking the materiality of skin starting from silicone and shoelaces, or pushing car body painting techniques to the extreme, these designers' experiments openly challenge the notion of function, stubbornly focusing instead on deploying materials and techniques that have often never been tried before to breed a new generation of palpitating, amorphous beings capable of signifying and communicating in a very direct, visceral way.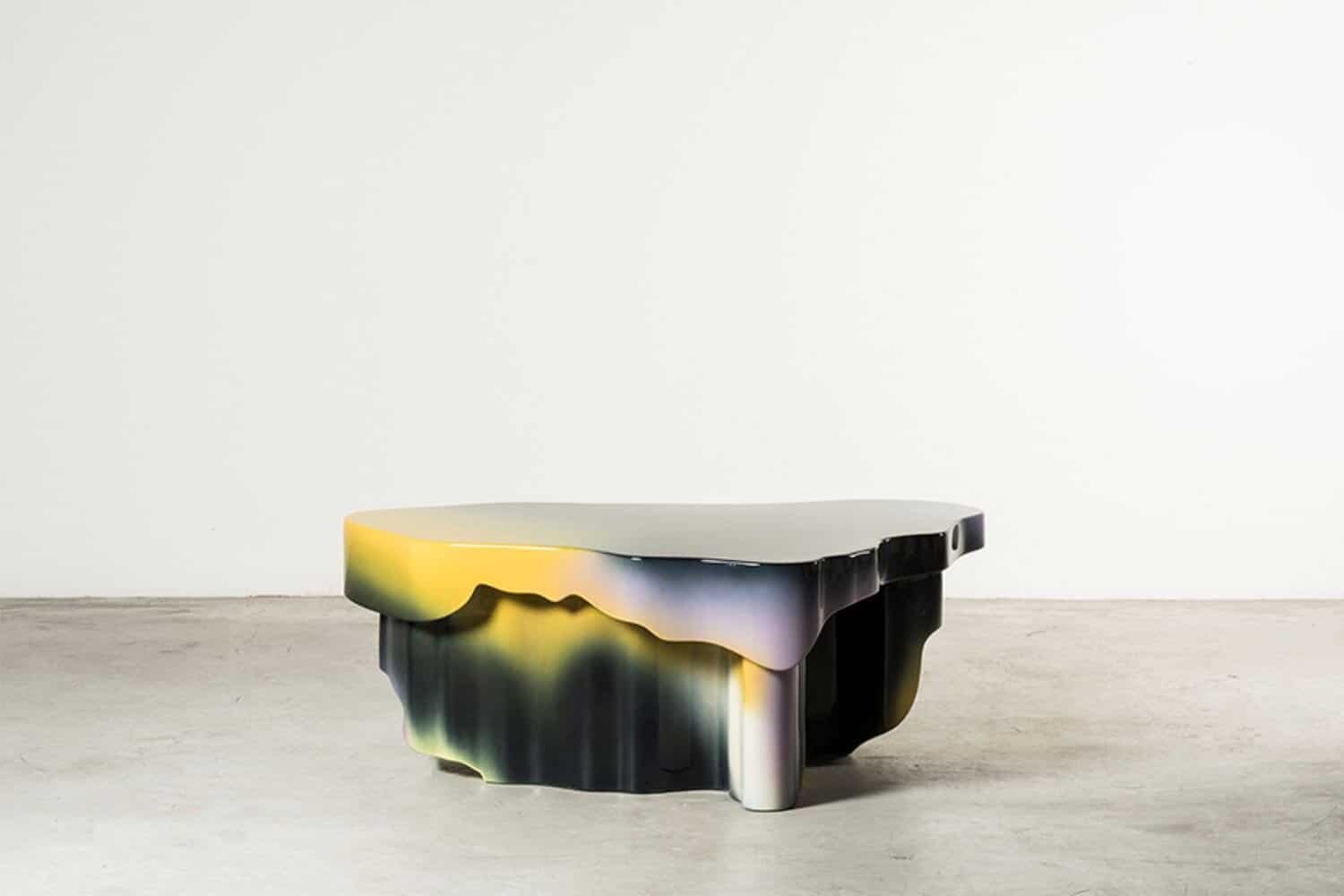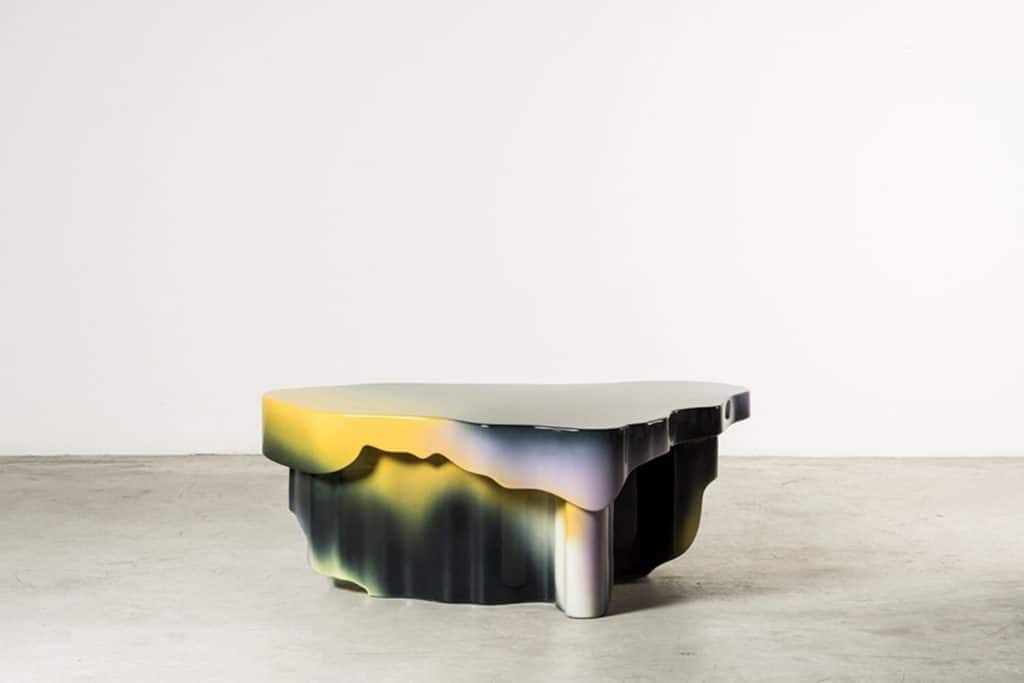 Figures with a worrying, disordered charm sow doubts regarding the meaning of contemporary living, and talk about the future with the nostalgia of subversions of the past. The young, contradictory, and forms of awareness they represent are some of the most fertile places to probe in order to map possible future directions for design. In response to this preoccupation with the theme of wrapping that unites many of the works in the show, the exhibition design revisits and pays homage to some of the most radical experiments of the twentieth century on the same theme in the architectural field, creating a dialogue with the design perspective of a new generation, and establishing a relationship of tension and infiltration with the existing space.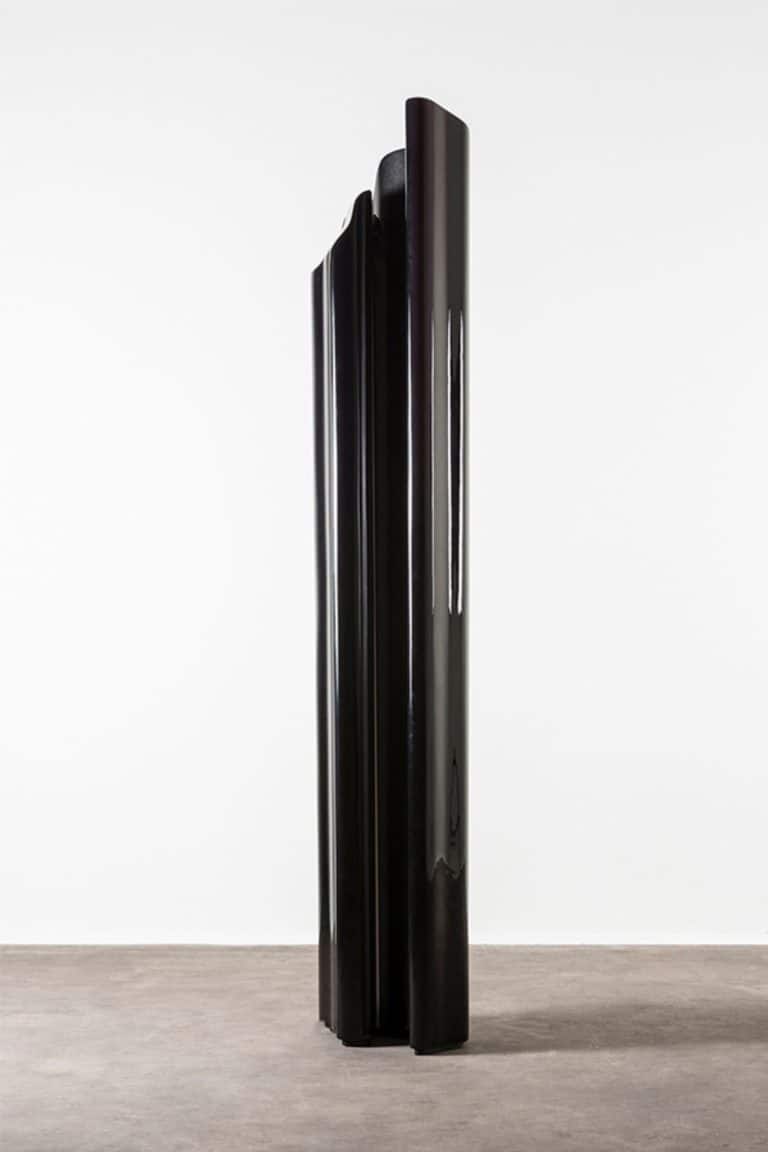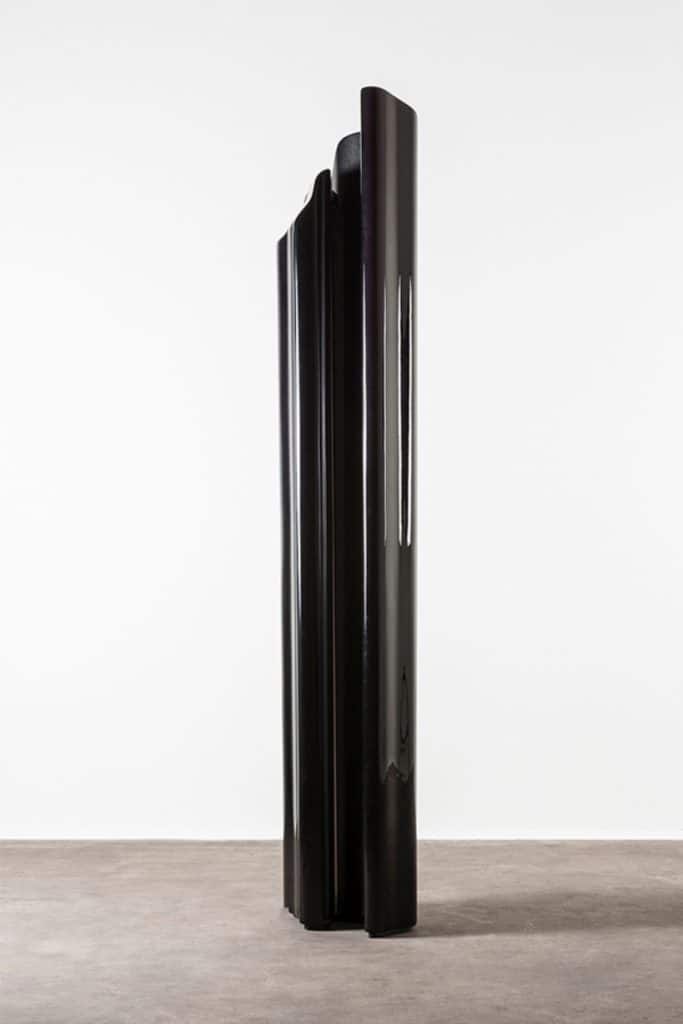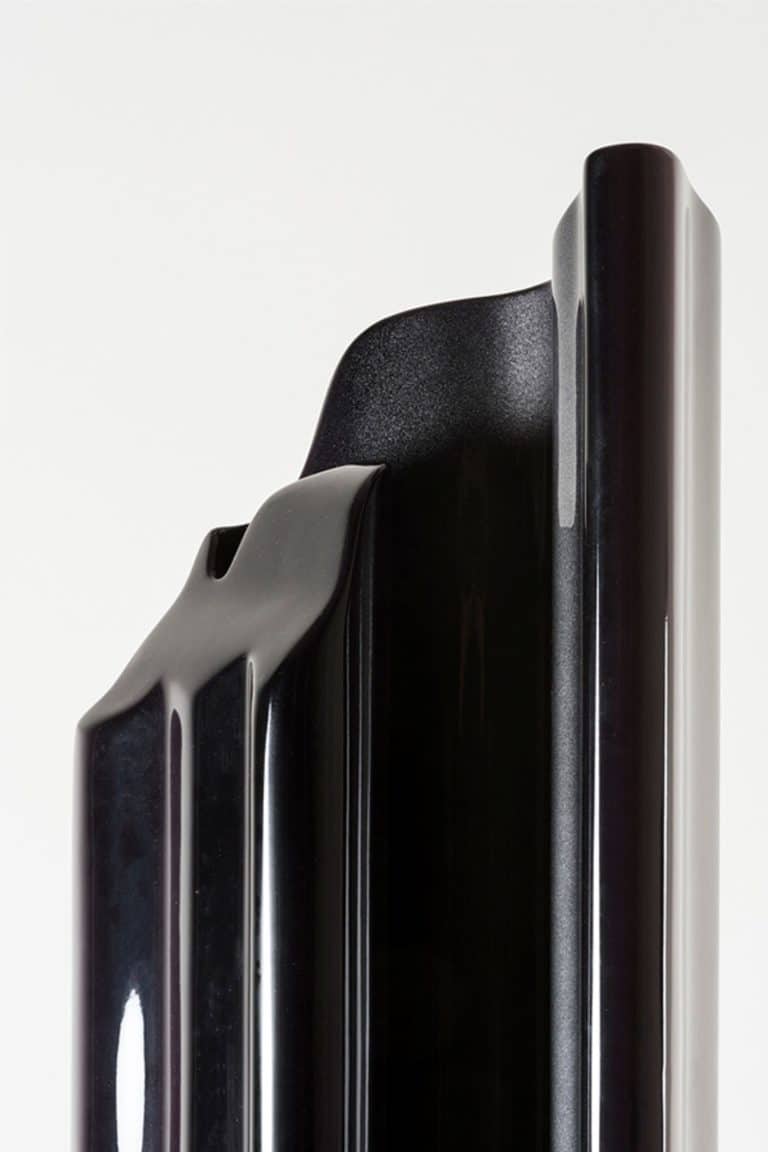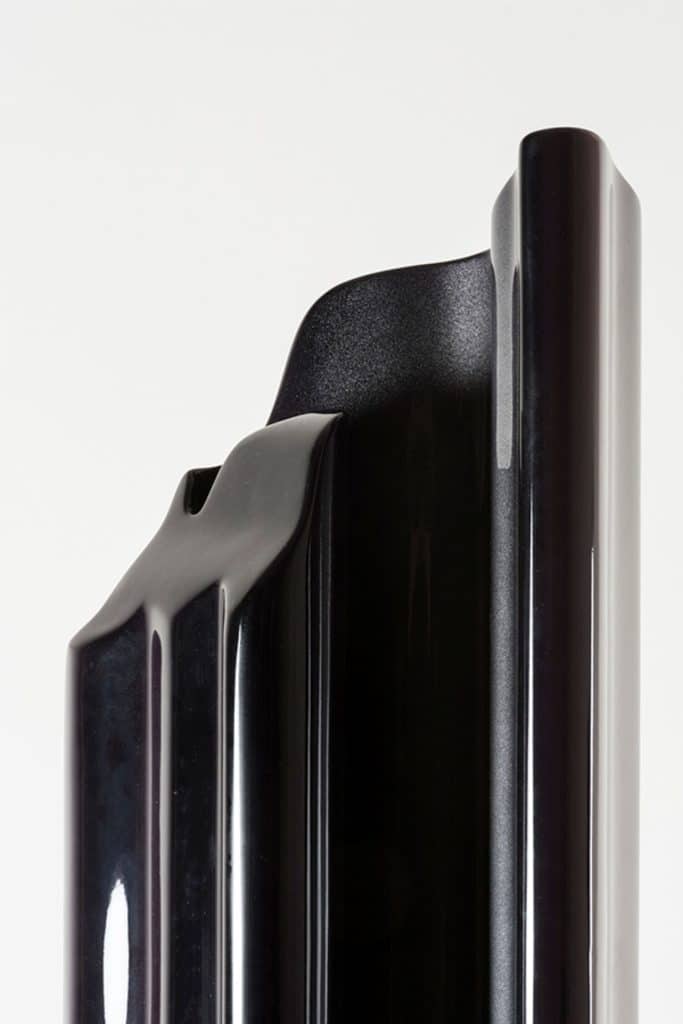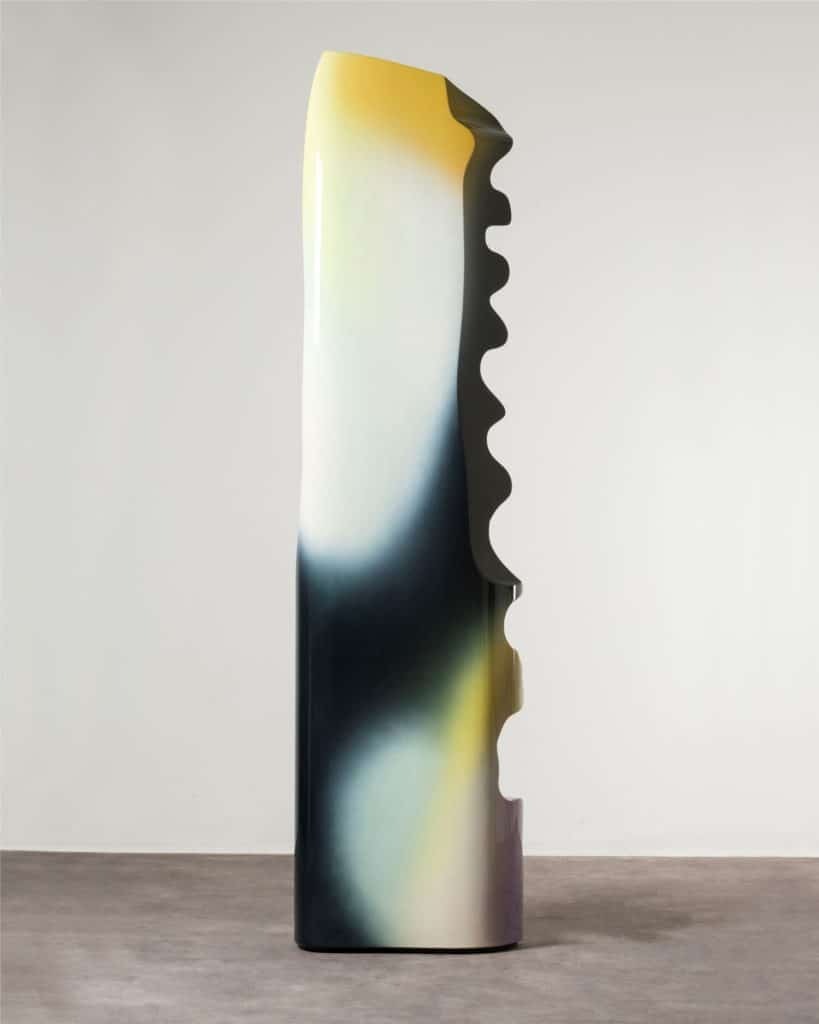 INFORMATION
FAR is curated by Valentina Ciuffi/Studio Vedèt
Exhibition design by Joseph Grima/Space Caviar
Photography with courtesy of Odd Matter