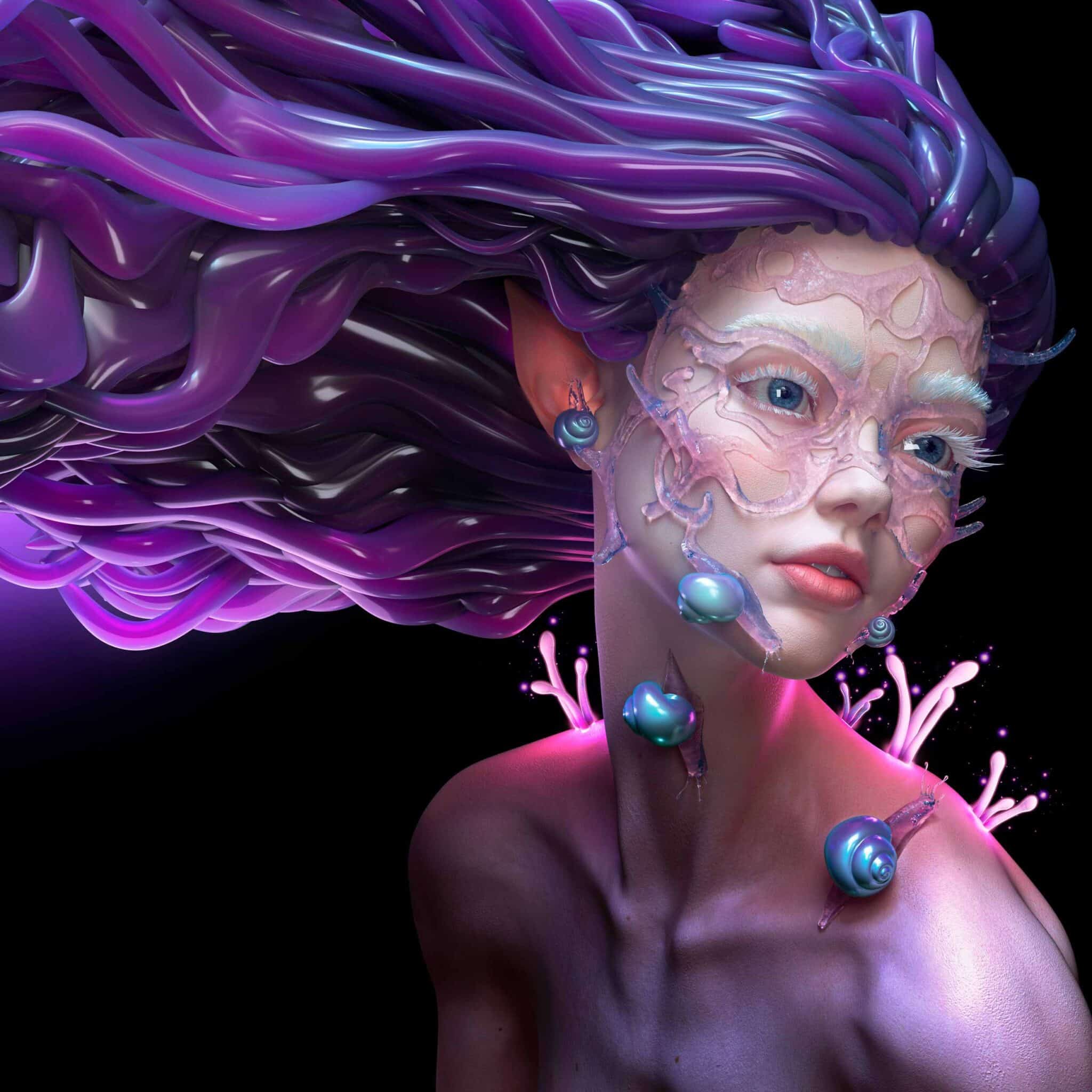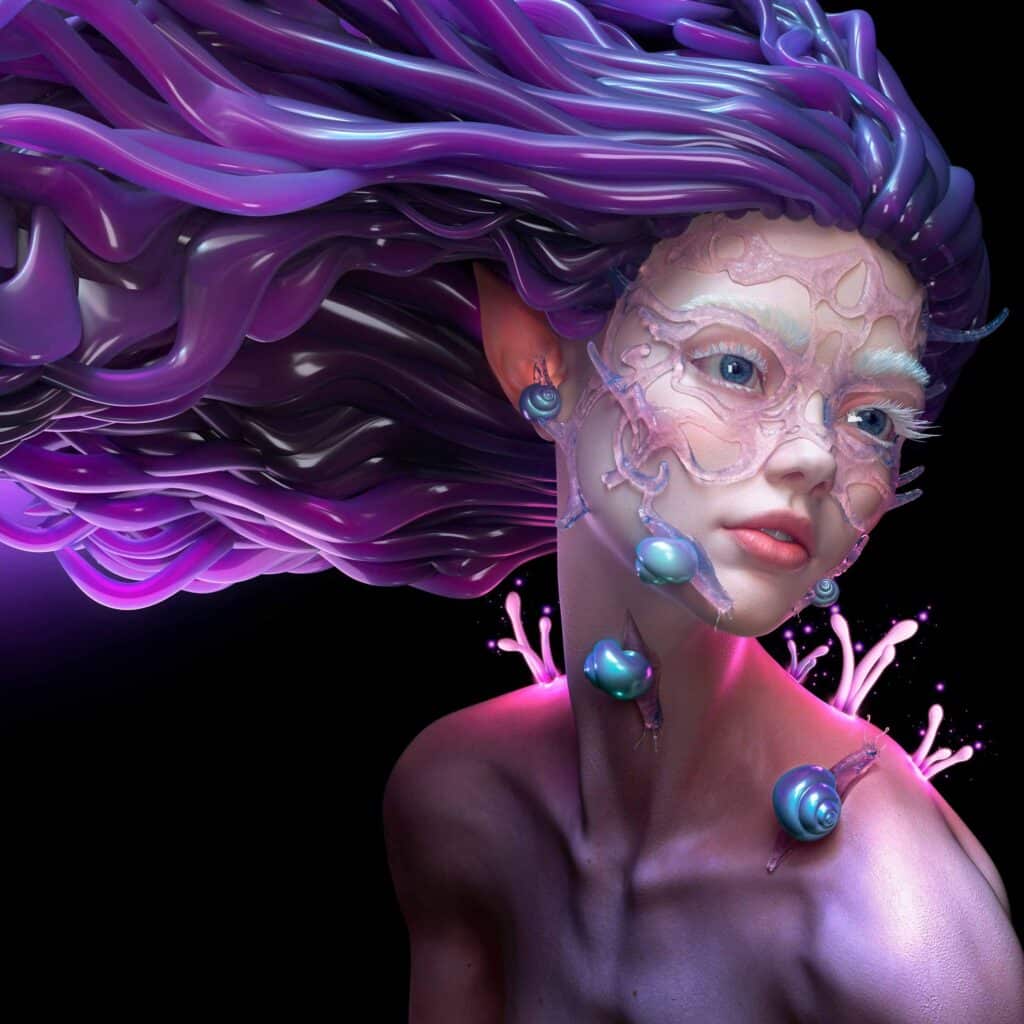 PLEASE INTRODUCE YOURSELF
Hello, my name is Tata Tsvetkova, and I'm a 3d Visual Artist.
HOW WOULD YOU BEST DESCRIBE YOUR STYLE?
It seems to me I'm always looking for something, lurking for an answer in the colors gradients or fleeting emotions, particles movements or some simple everyday scenes. Expressing all of these in my artworks I'm always trying to experiment, subconsciously fear of finding that exact style which can somehow limit my aspiration and all the miracles becomes an ordinary reality all of a sudden. I'm not considered myself an escapist from the normal world it is quite the opposite, I just like that feeling when I'm sitting in front of my laptop and all outer world dissolves leaving me within some "new reality" – limitless, empty but with the possibilities, where is only tools and pure creation process on its own.
HOW DID YOU GET INTO ART?
We are all standing on the shoulders of giants, but I'm boldly calling myself a self-taught artist. Always looking for a way to express my feelings through the art and thus find a way for me to be recognized ??? My first steps were digital collage technique doing on my phone after working hours, they were pretty simple as I thought in the beginning but drown me into the process completely. I was fascinated by the works of Tashiko Okanoue and Eva Lake, trying to follow their intents, lived through it and recreate something similar. This was a very interesting route to follow, but the felling of its limitations was always nearby – every time I was taking some other people images, narrowing my abilities to create an art. This was how I realize a need of creating my own models with their own "stories". YouTube become my best friend – I've found plenty of tutorials and started my experiments with 3D. Then pandemic strike us – it was hard for my family and left me alone with my existential trials, there was light and now it all gone – so you better start learning seeing in the dark, this was what I think to myself.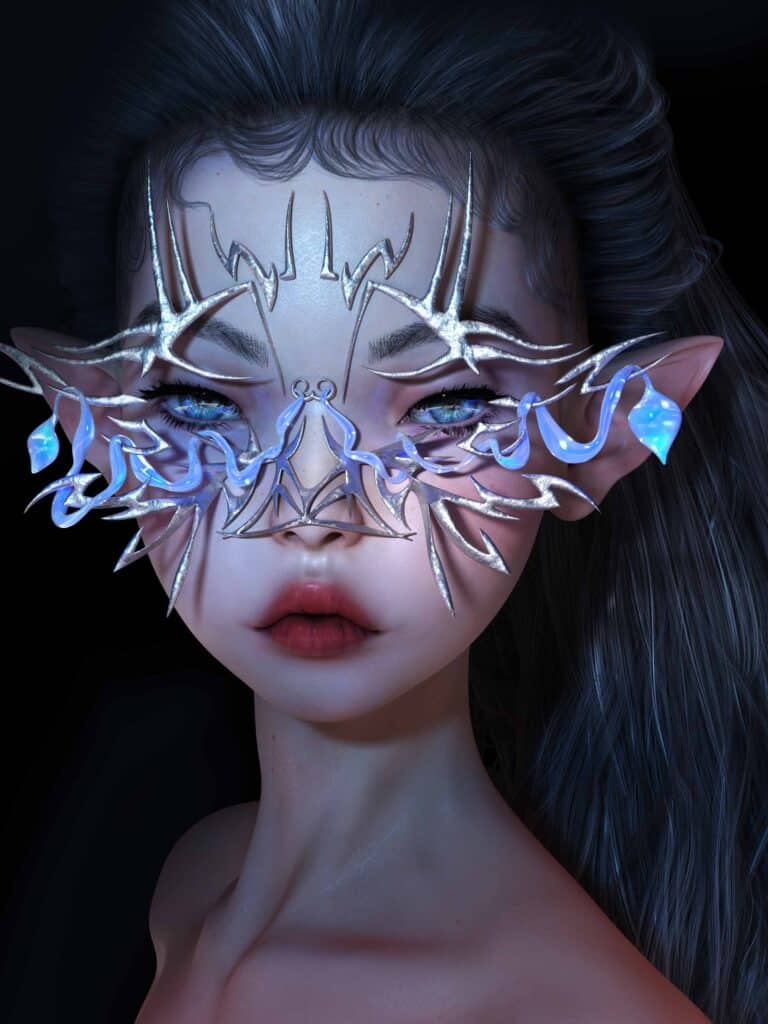 WHO OR WHAT ARE SOME OF YOUR MAJOR INFLUENCES?
The biggest impact on my art came from Björk, her music consistently take me out of my settled reality. Of course, work of Andrew Thomas Huang for me is the unreachable masterpiece level of contemporary art.
CAN YOU TELL US ABOUT YOUR WORKING PROCESS?
For the bystander, my working process might look chaotic: there are no sketches – all the ideas and the characters occurs in the process. I'm not trying to make it solid and complex, just trying to observe my thoughts and follow the natural patterns which occurs. I believe that subconscious will help you better express your feelings with the combinations of something you like rather that narrow idea of pre-formed thought. Furthermore, I really like to watch people, human beings are always the center of my artwork, but at the same time I value personal space and trying not watching too closely. There is always a heroine in my work, I'd like to tell her story thought the prism of texture, light, masks, animations. Also, I love to animate fairies, imagining they could live in my neighbourhood.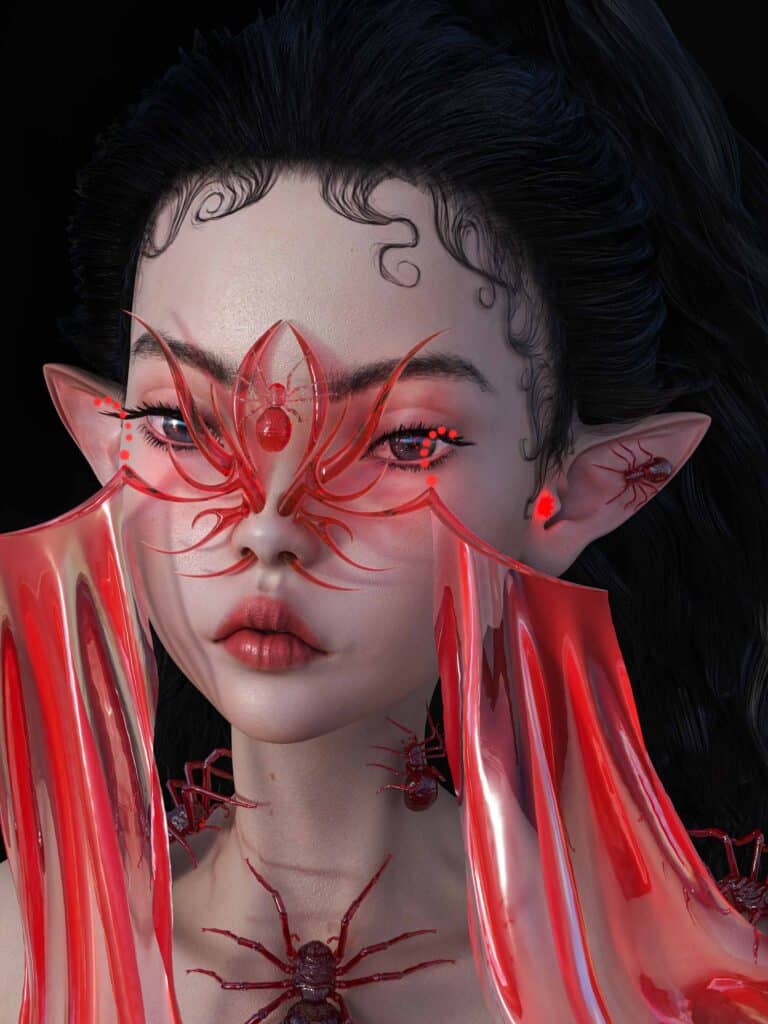 WHAT MOTIVATES YOU TO CREATE?
I'm thrilled from the fact that digital art is getting so popular these days. There are so many talented artists out there – it is very inspirational and motivates me to move forward and evolve. The digital world is becoming more and more bright, and I feel very comfortable living in this space.
WHAT IS YOUR STUDIO LIKE?
My studio is my apartment, I'm comfy staying home and spending most of my time on my artworks. It is easy for me to remain focused on the ideas and then embody them into my work, staying home.
WHAT ARE YOU CURRENTLY WORKING ON?
Currently working on collection dedicated to KUMO the elf, searching for herself, overcoming different phobias: irrational uncontrolled fears. She is not trying to fight it, as she already knows the dragon can't be beaten, instead she is trying to embrace herself together with it and simply live. In that collection the character remains the same posture, just changing her masks and these masks symbolized her fears which she doesn't want to hide anymore – letting them be seen and thus be accepted.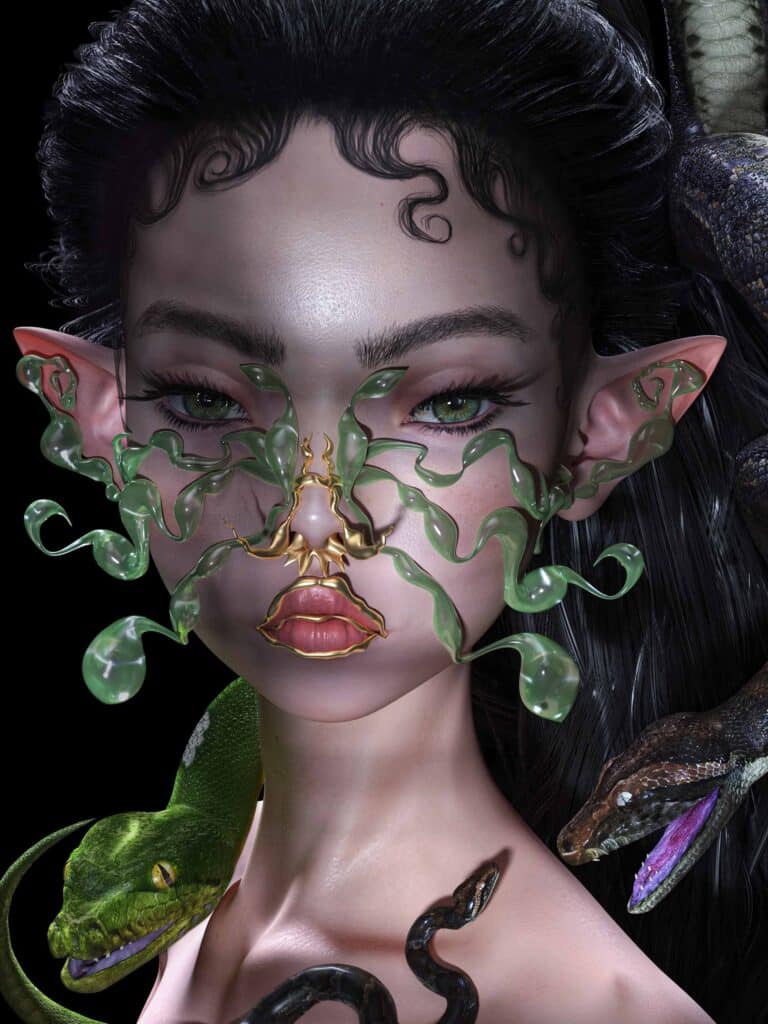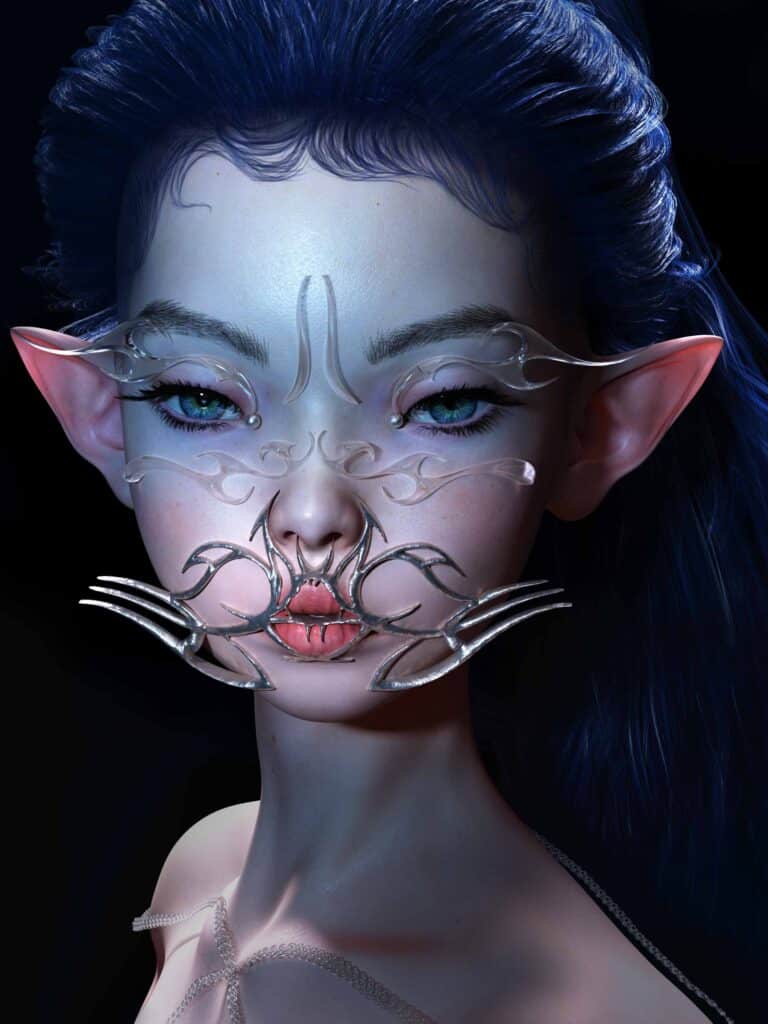 INFORMATION
All images with courtesy of Tata Tsvetkova