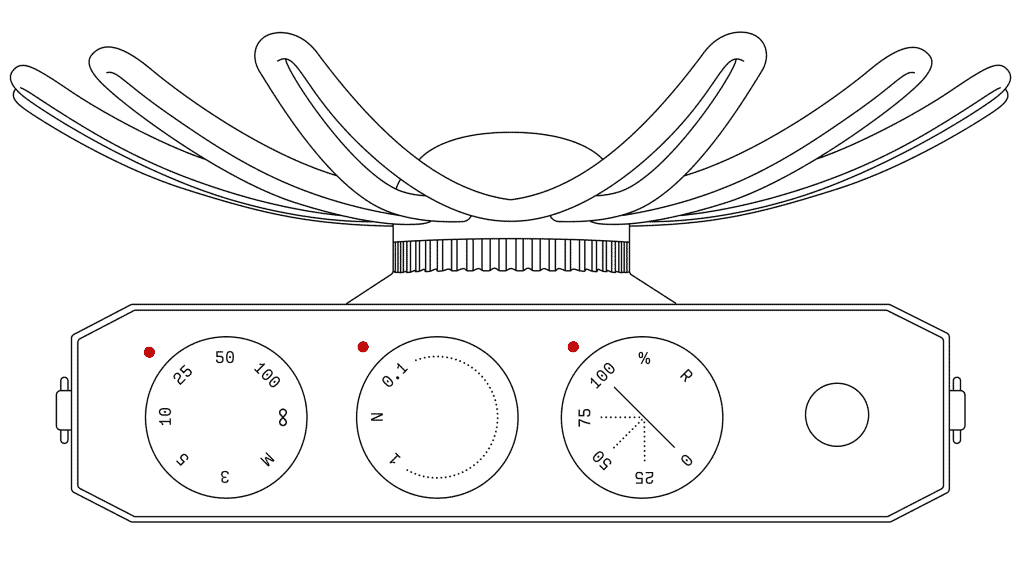 Step into the realm of Paragraphica, a revolutionary camera that blends location data and artificial intelligence to transform your surroundings into captivating "photos." Available in both physical and virtual forms, this innovative camera offers a one-of-a-kind visual experience.
Through the viewfinder, witness a real-time description of your current location come to life. With a simple press of the trigger, Paragraphica weaves its magic, converting the description into a mesmerizing scintigraphic representation. But these images are far more than ordinary snapshots; they are visual data visualizations, reflecting the spirit of the place and the moment as perceived by the AI model.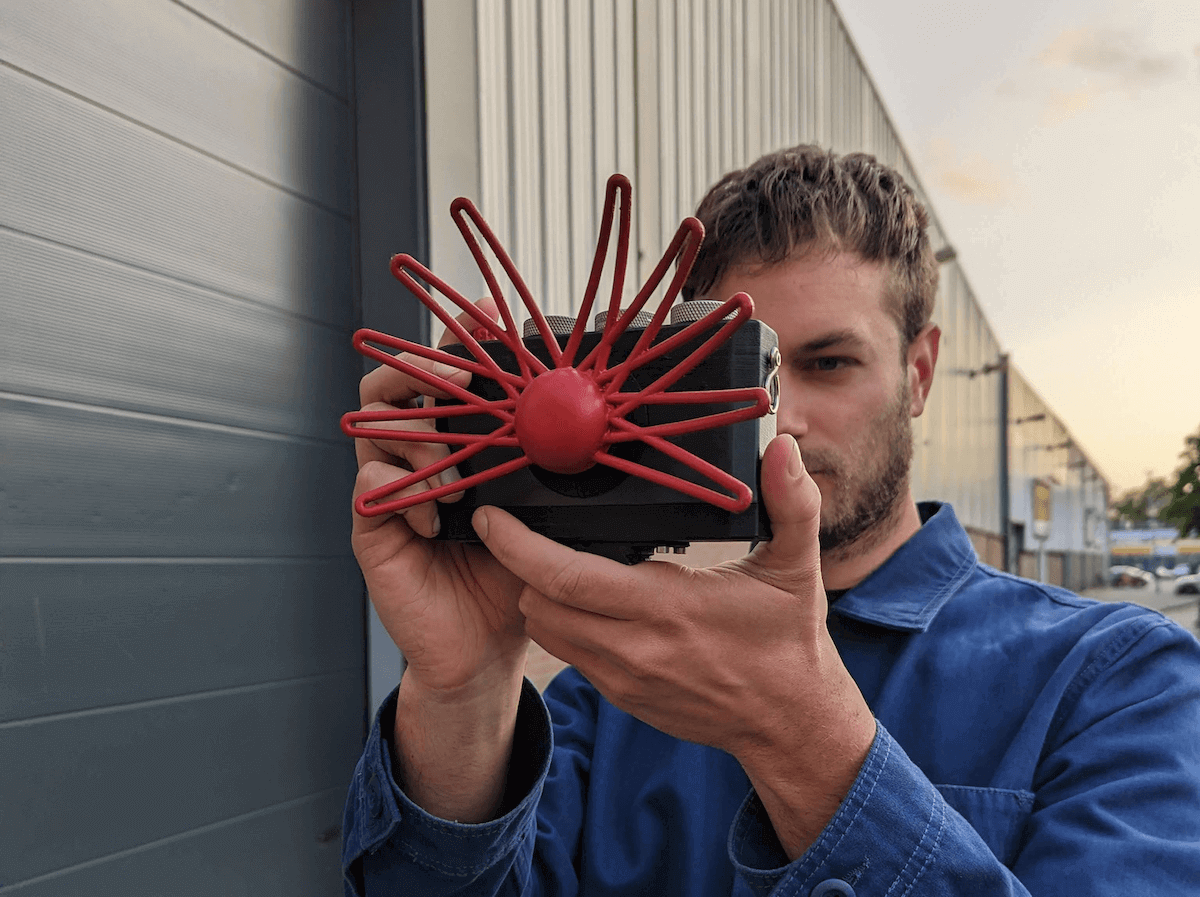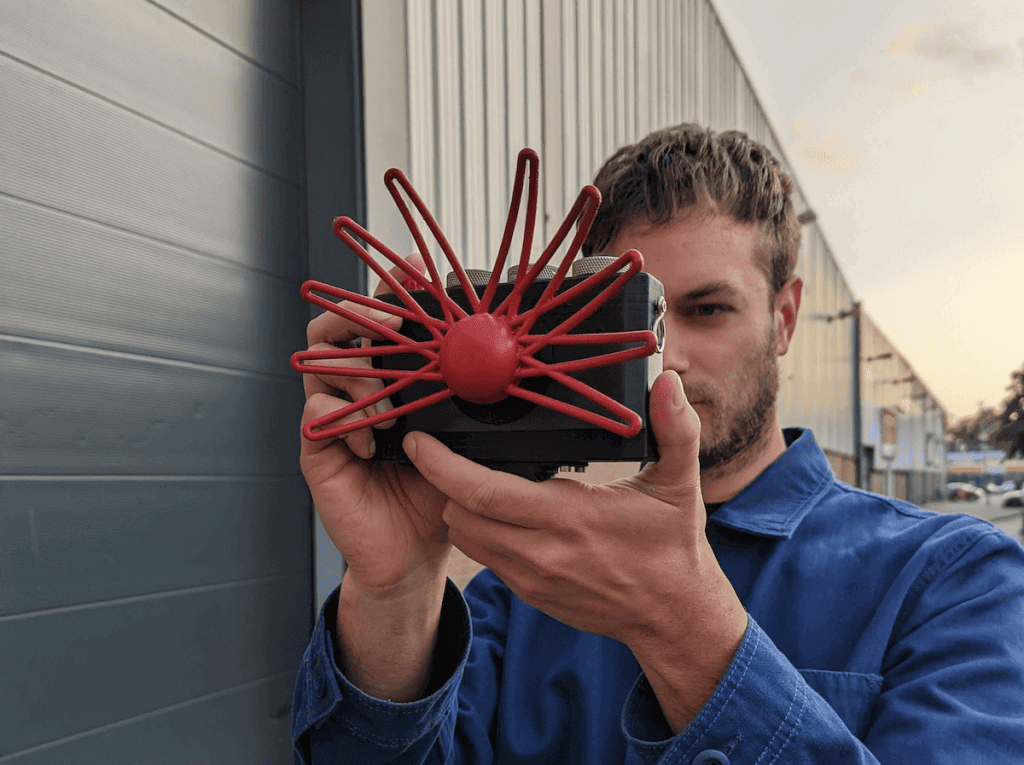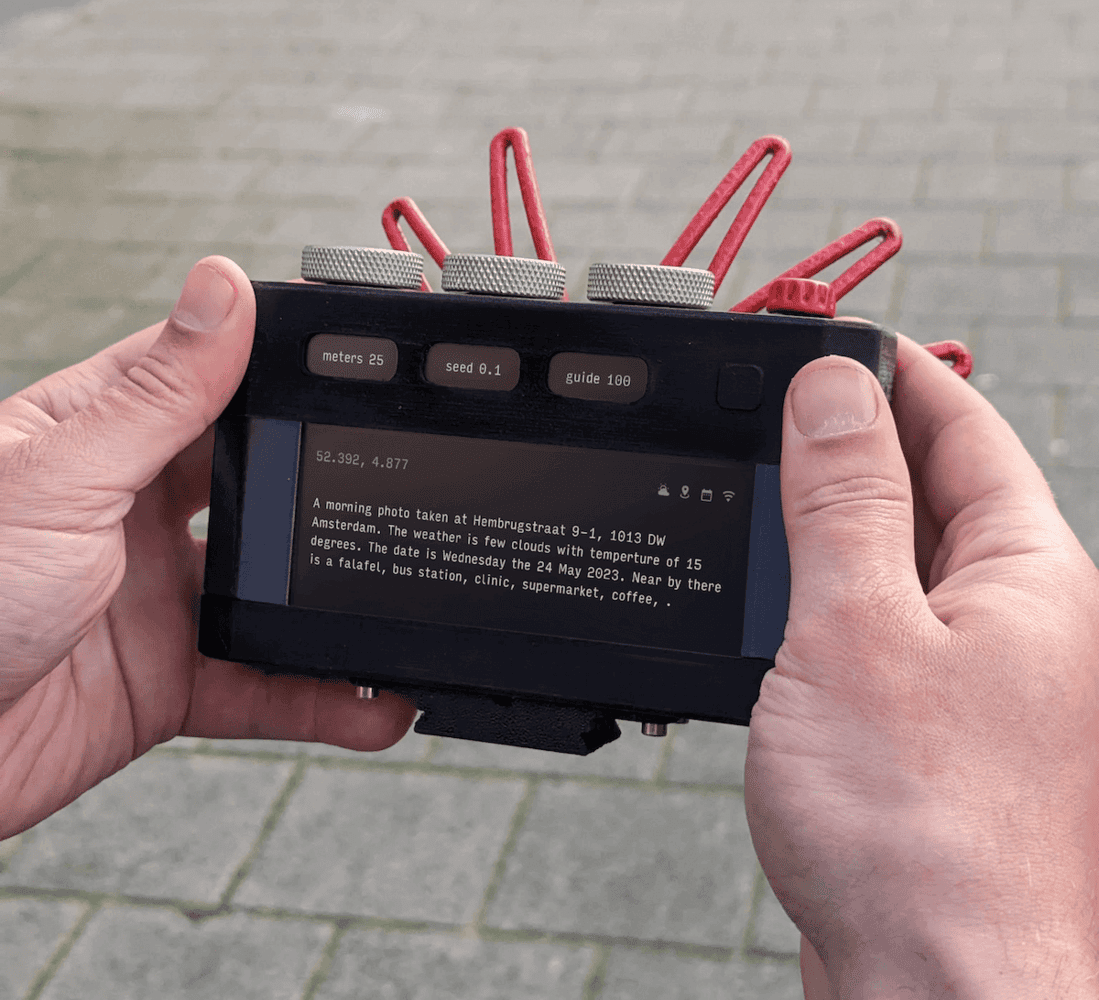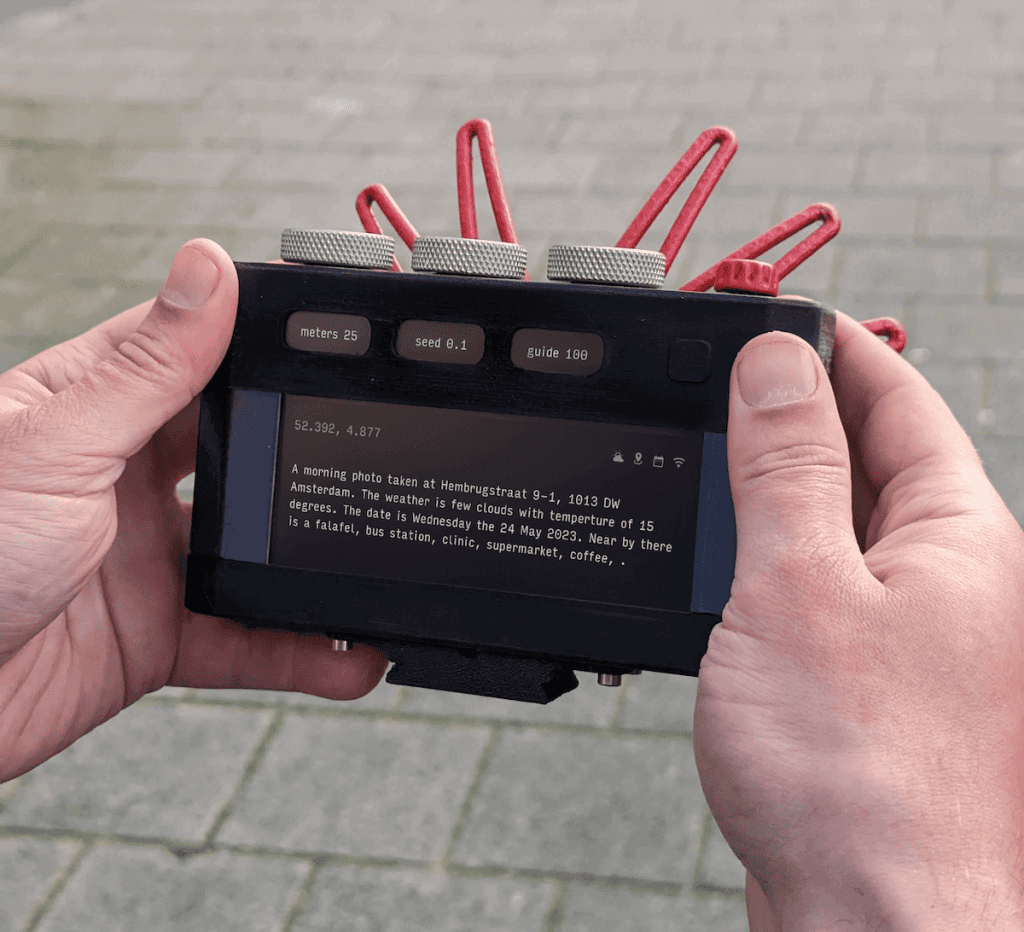 Empowering your creativity, Paragraphica features three physical dials akin to traditional camera controls. The first dial acts like a focal length, allowing you to adjust the radius (in meters) within which the camera explores places and gathers data. This grants you precise control over the scope of your visual journey.
The second dial, reminiscent of film grain, generates a noise seed between 0.1 and 1, influencing the AI image diffusion process. This imbues your composition with a touch of artistry and adds depth to your visual narratives.
The third dial, known as the guidance scale, governs the degree of adherence to the original paragraph. Increasing the value ensures a closer alignment, resulting in "sharper" representations, while lowering it introduces a captivating sense of blur and abstraction, heightening the artistic interpretation.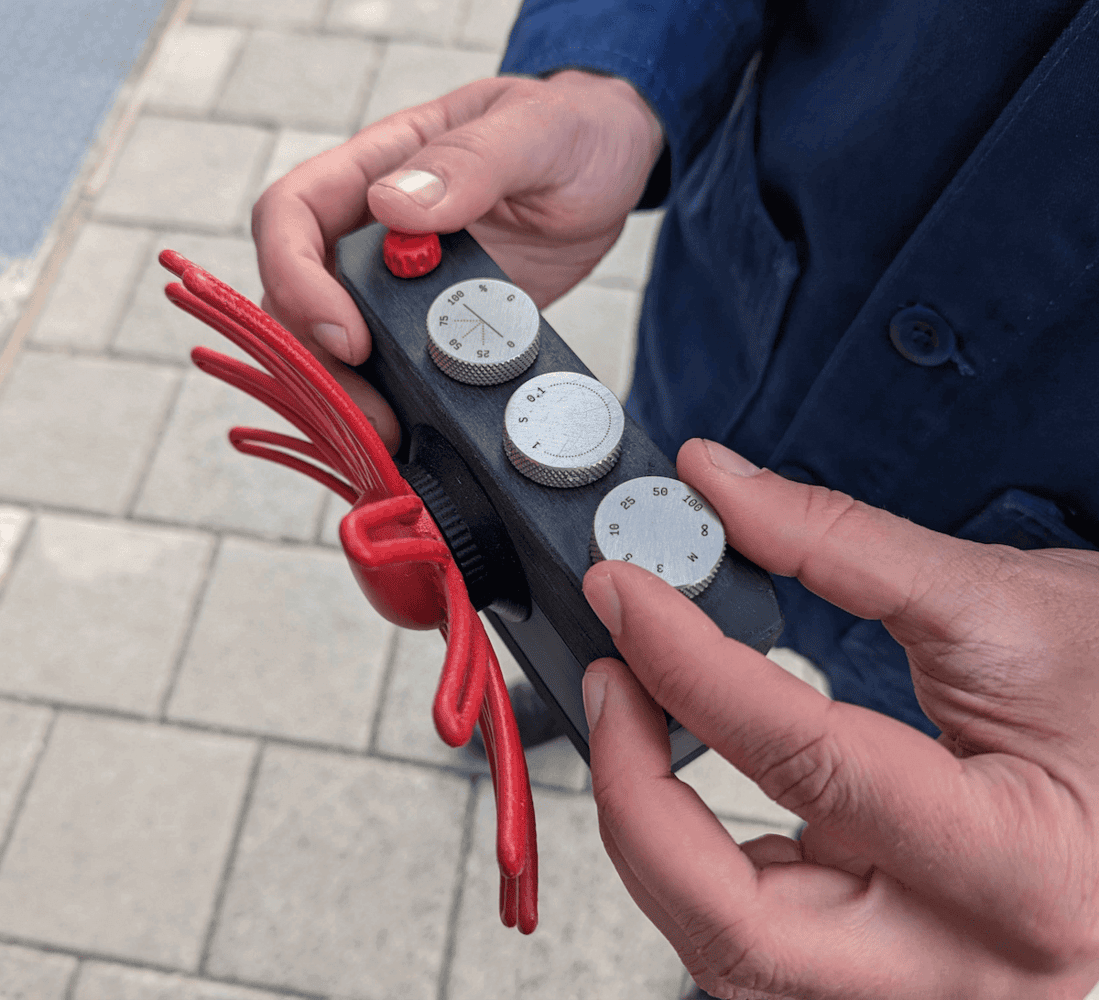 Harnessing open APIs, Paragraphica seamlessly collects data from its location, encompassing address, weather, time of day, and nearby places. Merging these data points, the camera artfully composes a detailed paragraph that encapsulates the essence of the current place and moment.
Leveraging the power of text-to-image AI, Paragraphica breathes life into the paragraph, converting it into a stunning visual composition. These "photos" transcend mere snapshots, serving as immersive data visualizations and reflections of your surroundings.
Each image captures reminiscent moods and emotions from the place, albeit in an intriguingly uncanny manner, as they never precisely mirror reality.






Journey into the extraordinary with Paragraphica and unlock a world where words and images entwine to create captivating narratives. Experience the convergence of technology and creativity, as this camera offers you a glimpse into how AI perceives the places you explore. Delve into the boundless possibilities of visual storytelling, where every photo becomes a unique expression of your environment and imagination.