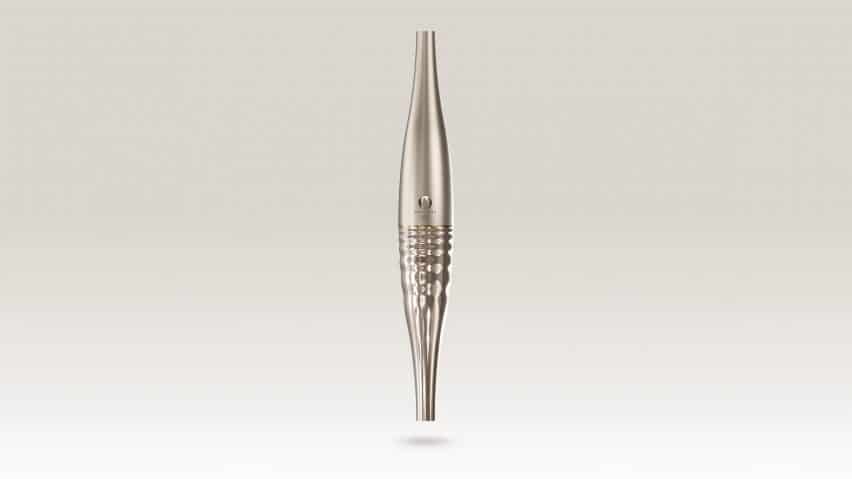 French designer Mathieu Lehanneur has unveiled a remarkable torch design for the upcoming 2024 Olympic and Paralympic Games in Paris. The torch's aesthetic draws inspiration from the iconic River Seine, featuring a rippled texture that symbolizes the river's flowing waters. What makes this design particularly groundbreaking is that it is the first time in history that both the Olympic and Paralympic torches share the same shape, color, and material, promoting the essence of equality.
The torch, crafted in partnership with steel company ArcelorMittal, is made entirely from 100% recycled scrap steel, showcasing the event's commitment to sustainability. Standing at 70 centimeters tall, the torch boasts a symmetrical curving silhouette, with a matte finish on the top half and a shiny, reflective surface on the bottom, mirroring the river's glistening waters.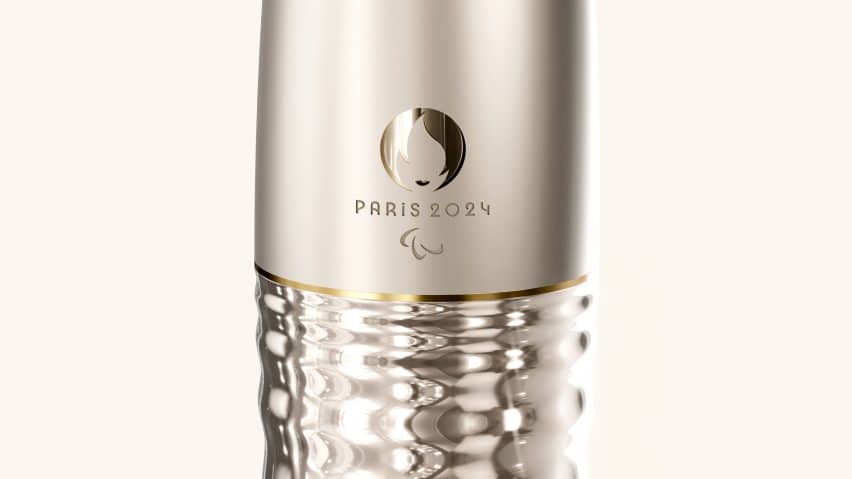 Lehanneur's vision of symmetry extends beyond the torch's physical appearance; the design is symmetrical both horizontally and vertically, symbolizing the unity and balance sought after in the spirit of the Olympic and Paralympic Games. The gentle curves and rounded silhouette evoke a sense of peacefulness, while the ripple effect and reflective surface on one half of the torch pay homage to the River Seine's influence.
To ensure ease of carrying, the torch has been thoughtfully engineered, with the majority of its 1.5-kilogram weight concentrated at its center, avoiding the top-heavy design typical of traditional torches. This ergonomic design will facilitate the torch's journey through the relay of 10,000 torchbearers across France for the Olympic Games, and another relay of 1,000 torchbearers for the Paralympic Games.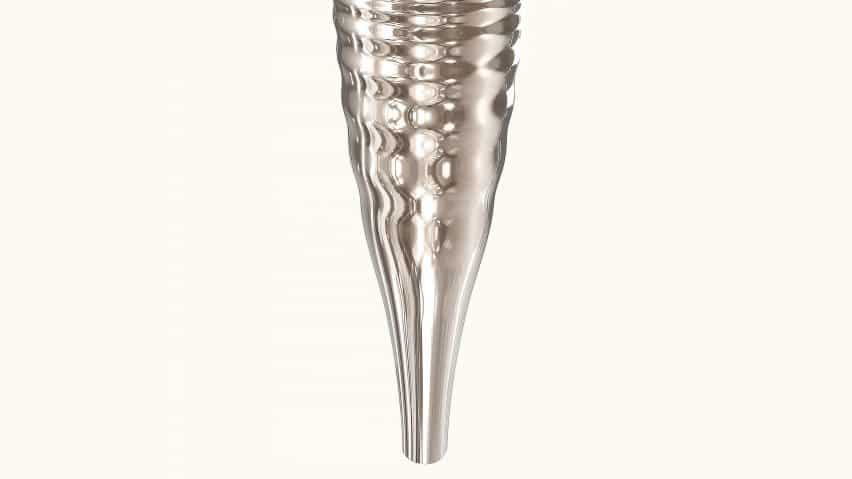 The torch carries both the Olympic rings and the Paralympic symbol, the agitos, along with the shared Olympic emblem and a medal-shaped flame. This exemplifies the efforts made to strengthen the connection between the two games and build bridges of unity.
As the torch travels through the relay, it will eventually ignite a cauldron on July 26, 2024, marking the commencement of the Olympic Games. After the Olympic Games' conclusion, a second relay will carry the Paralympic torch and flame, lighting a cauldron on August 28 to signify the start of the Paralympic Games.
Lehanneur's torch design not only showcases artistic brilliance but also symbolizes the core values of equality and unity, truly capturing the spirit of the 2024 Paris Olympic and Paralympic Games.