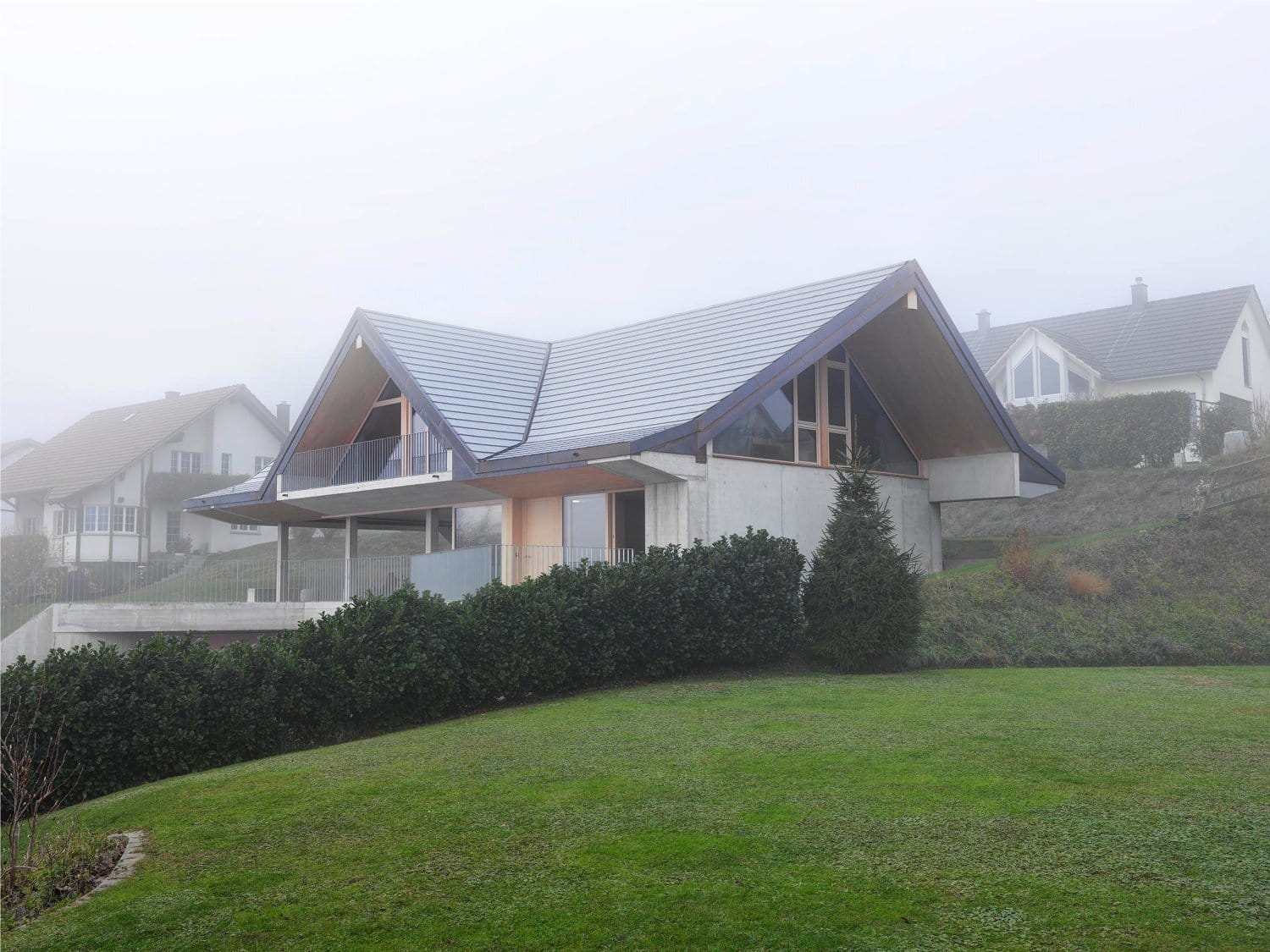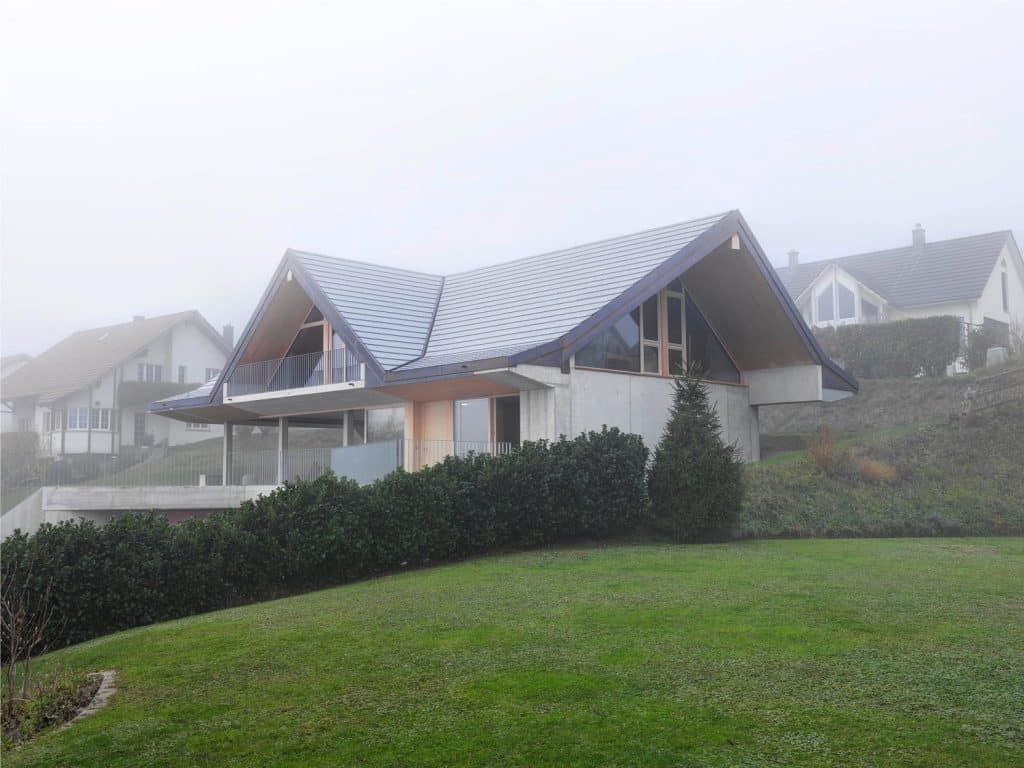 This house is situated in Buchberg, a rural village near Zurich in Switzerland.
The typology of the houses in this village is dominated by the local gable roof of the rural farmer buildings. These houses traditionally have a massive base and wooden roof construction, a house made out of stone and wood. The roof typically cantilevers to all sides of the facades, creating a covered outside zone in front of the house. Like a Pavilion the roof shelters the open space ground floor. The house was planned for a family in the village. We adapted this roof typology and created a large open space over the ground floor, almost like a barn, just sheltering what is supposed to be the living area. Half of this ground floor space is inside space and the other half outside space covered by the roof. In the summer the living area doubles in size, sliding windows open and join the outside area underneath the roof.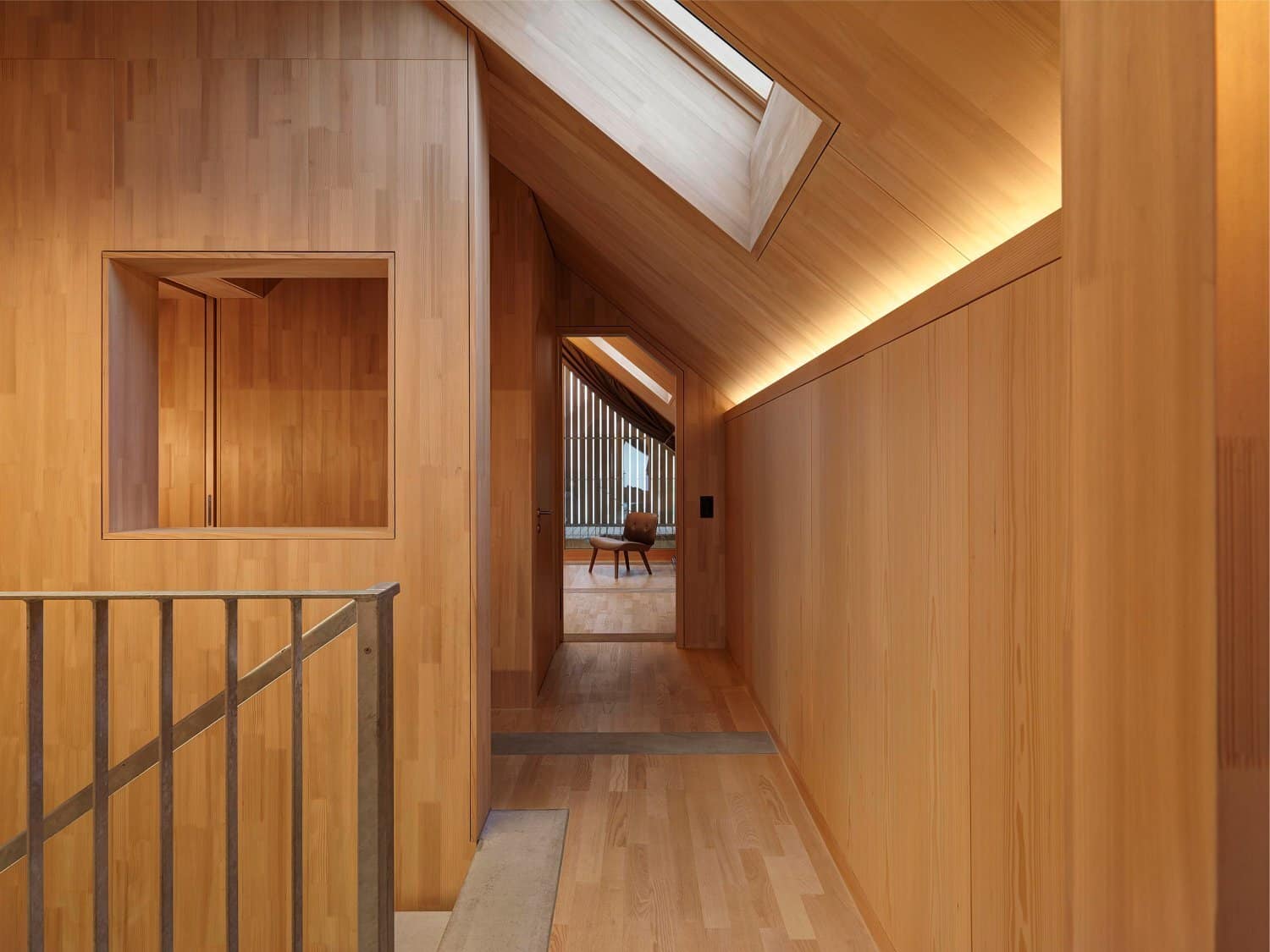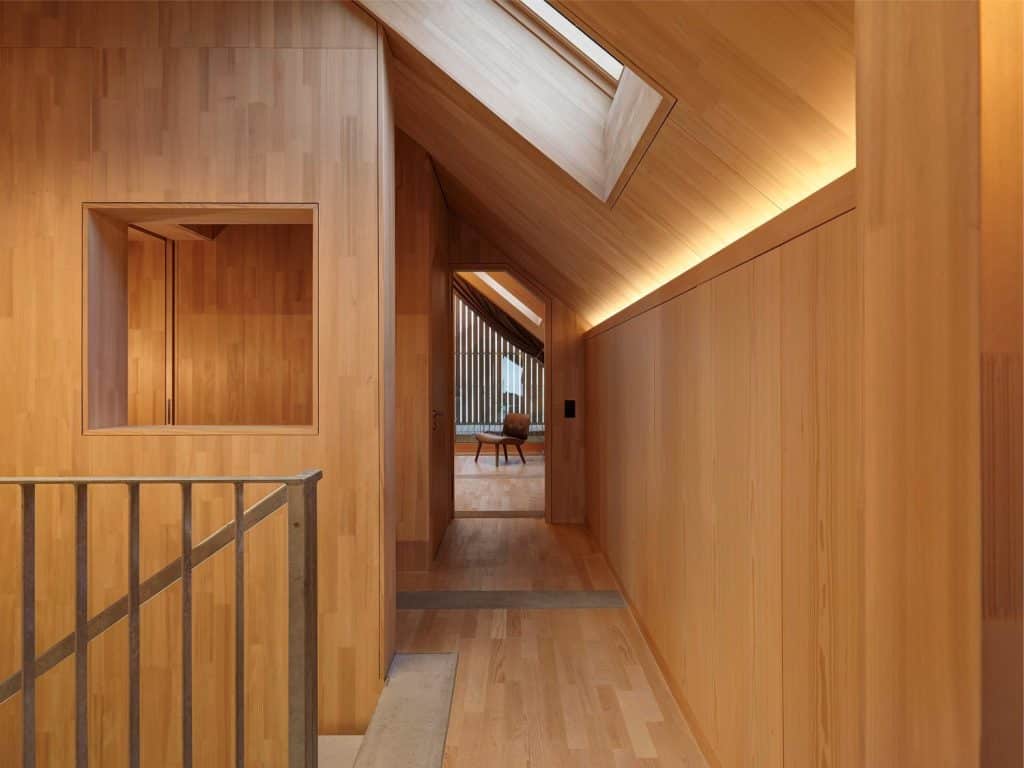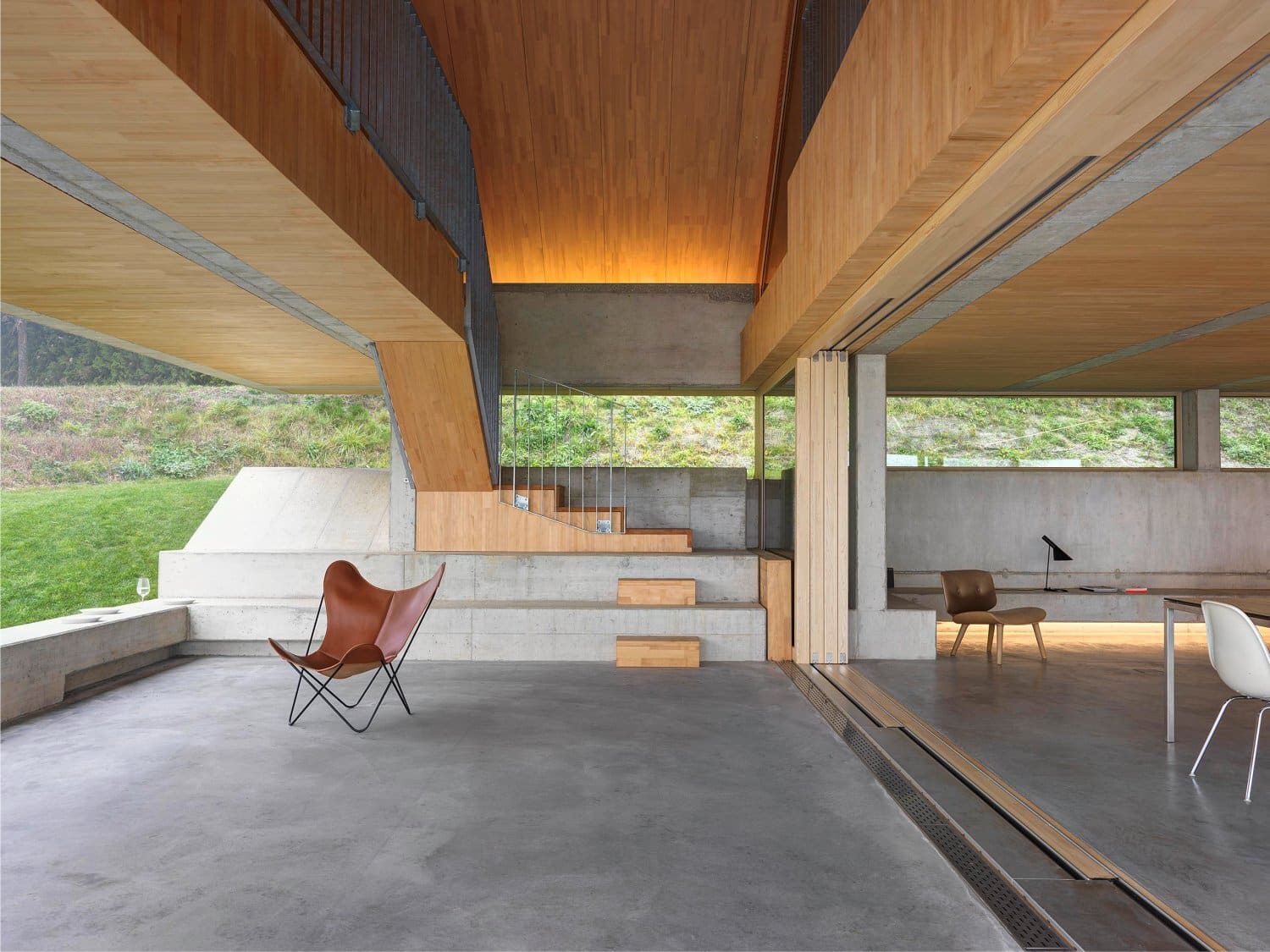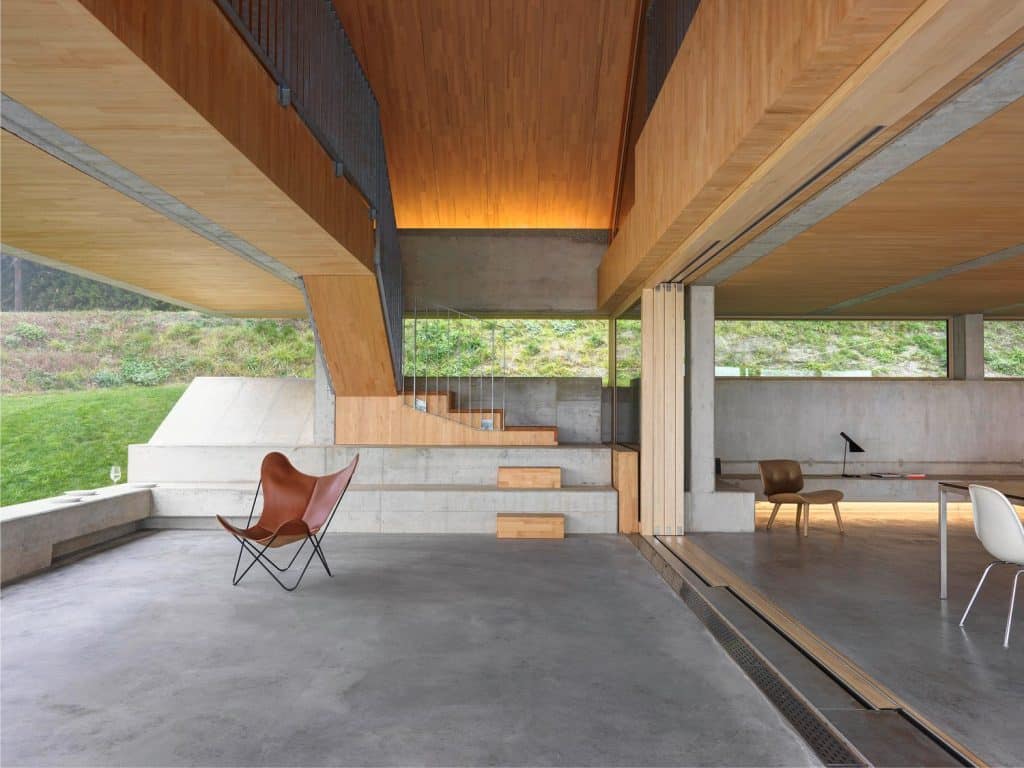 We adapted the pragmatism of the local building tradition in a hybrid of raw concrete and wood. Morphologically it is a hybrid of concrete and wood. A concrete skeleton is the bearing structure and carries the preconstructed timber roof. All the materials inside and outside remain raw, just wood and concrete. The first floor with its sleeping rooms is entirely out of wood. The plinth is of concrete and contains a dental practice. The ground floor is a living space under one big barn roof, which cantilevers to all sides and therefore connects the surroundings with the living area. Economically optimized interventions by reducing all the technical installations of the building to a minimum – in swiss standards – we focus on a couple of interventions that add major value to the quality of the living space.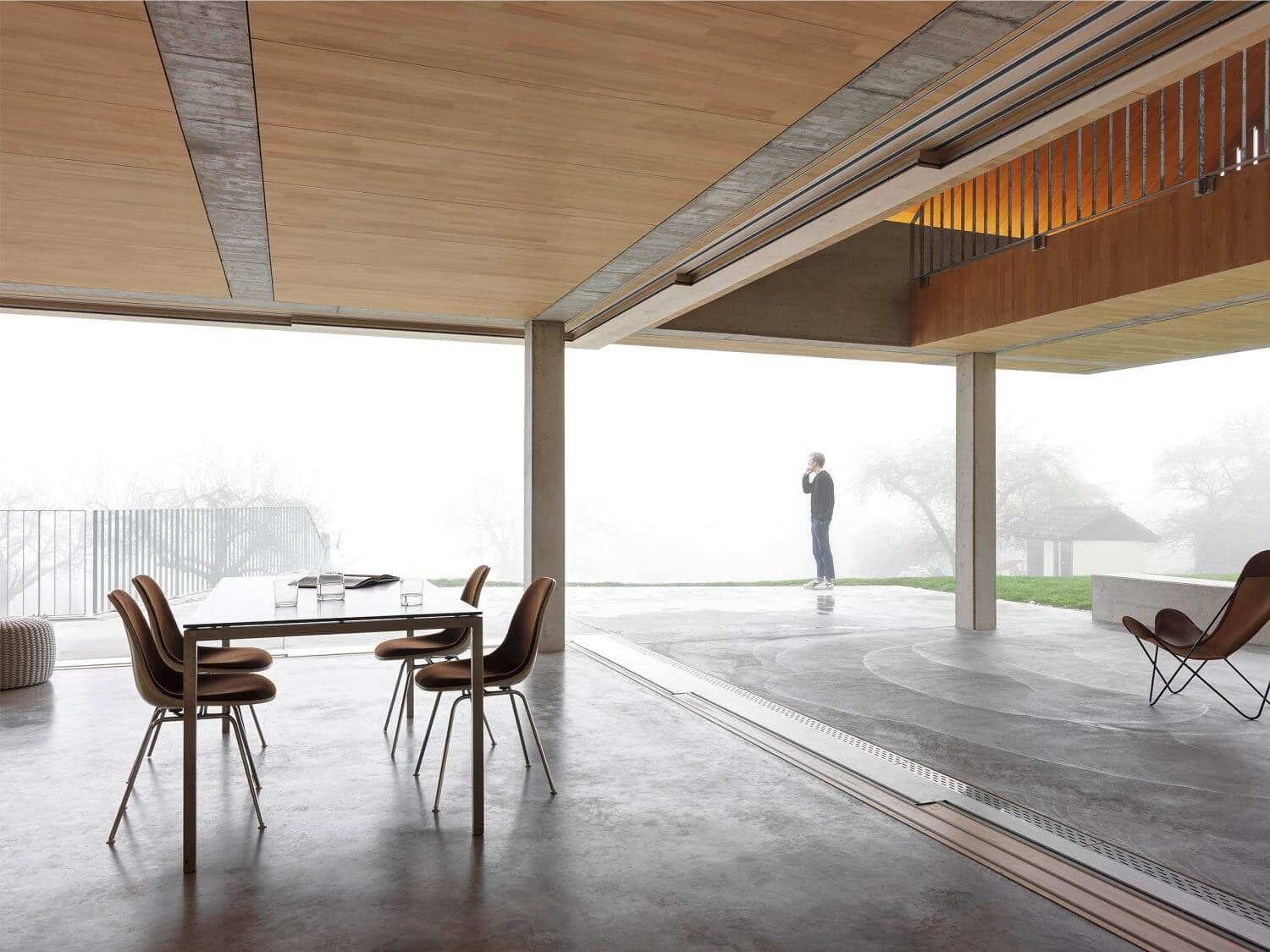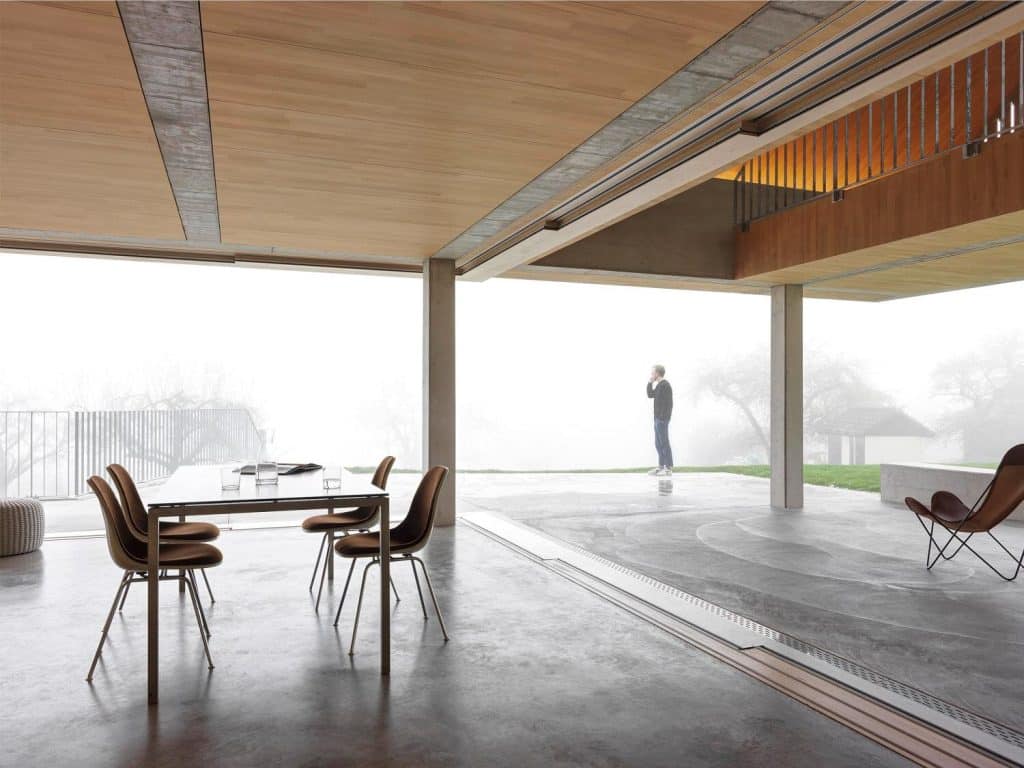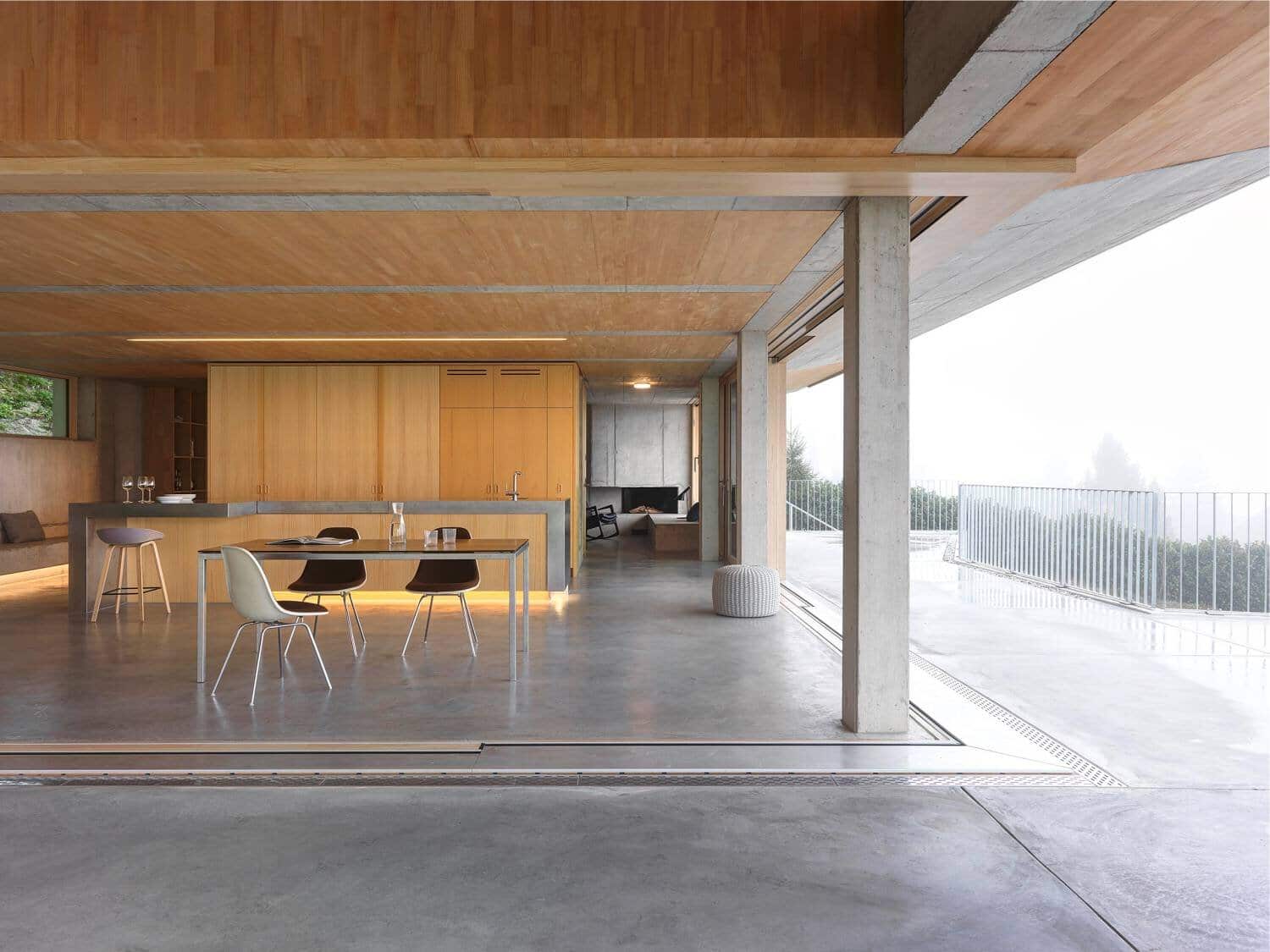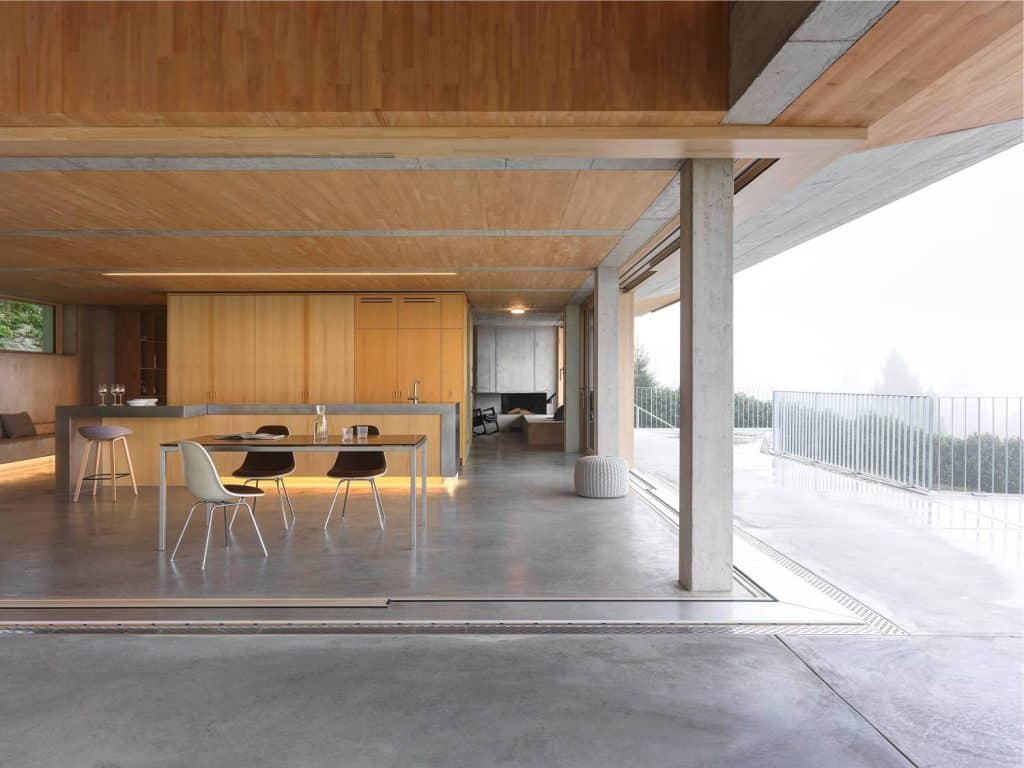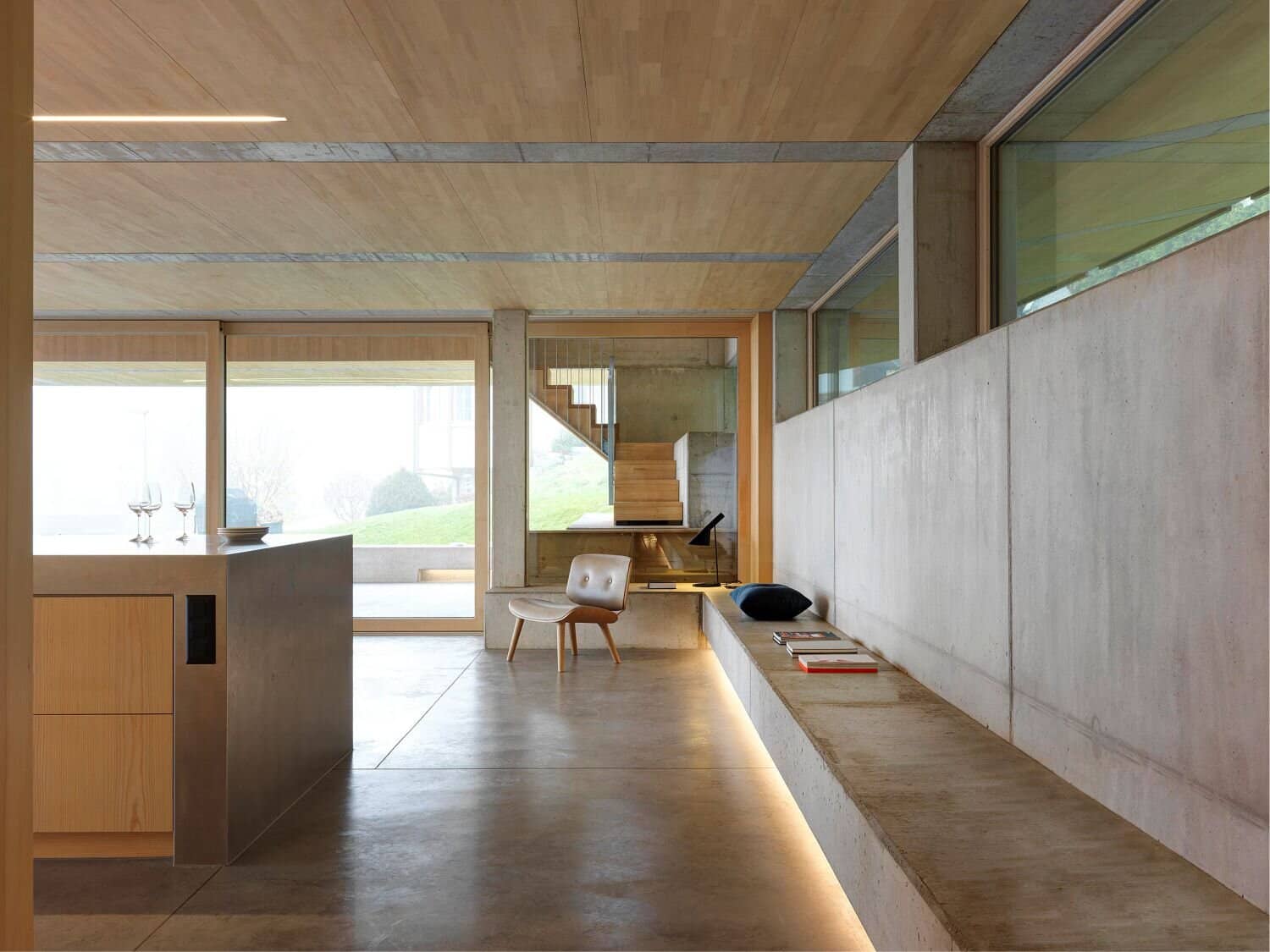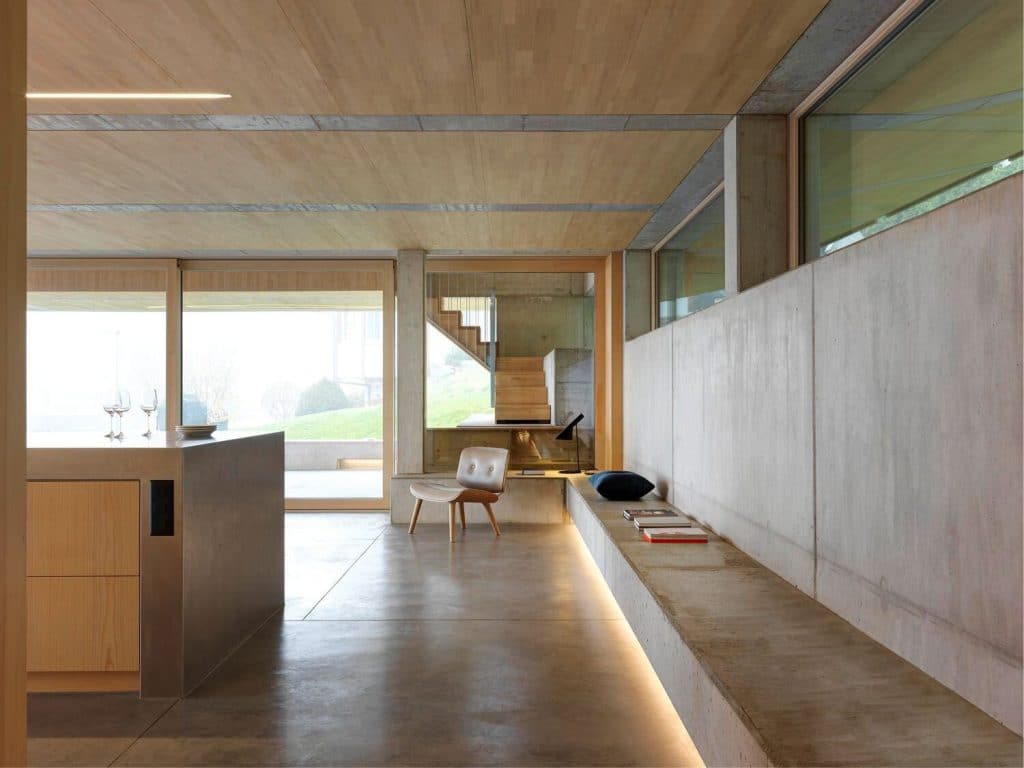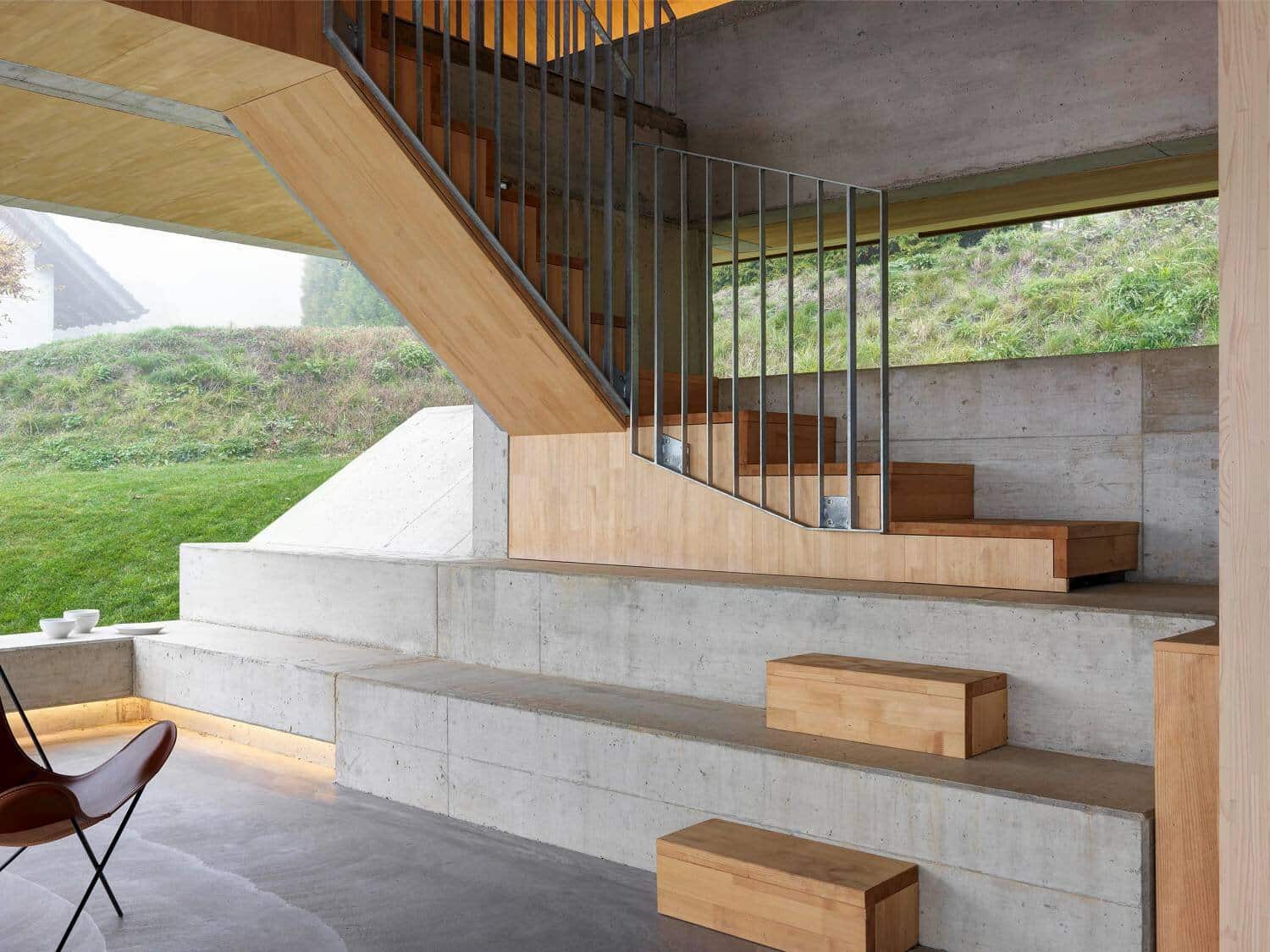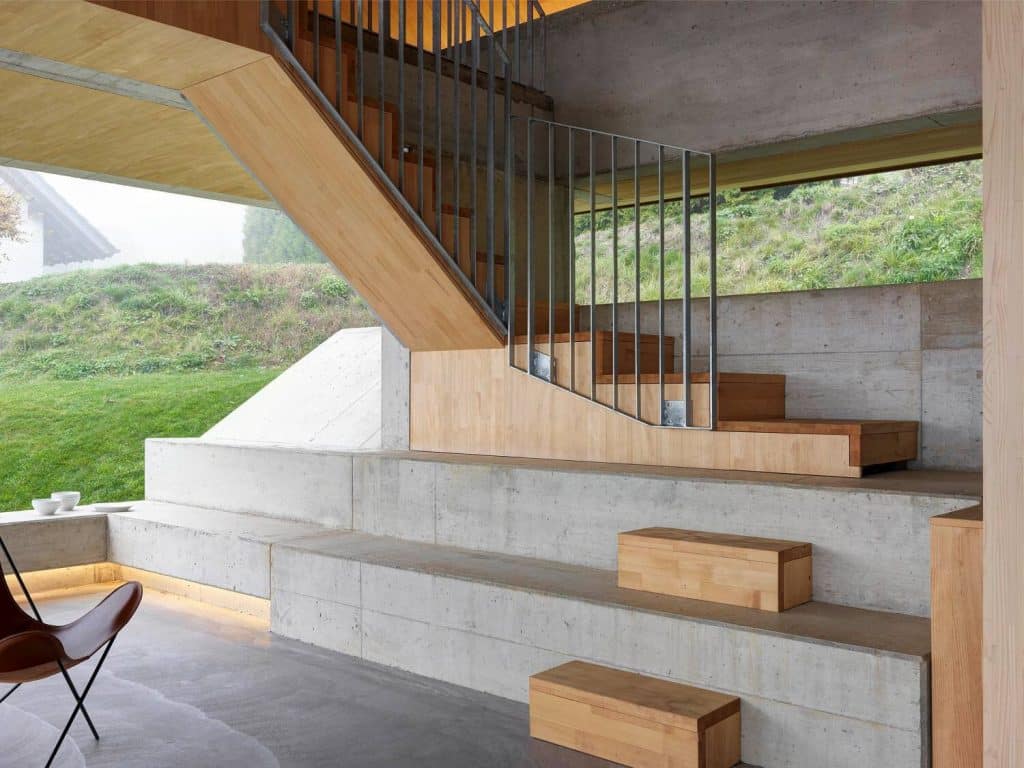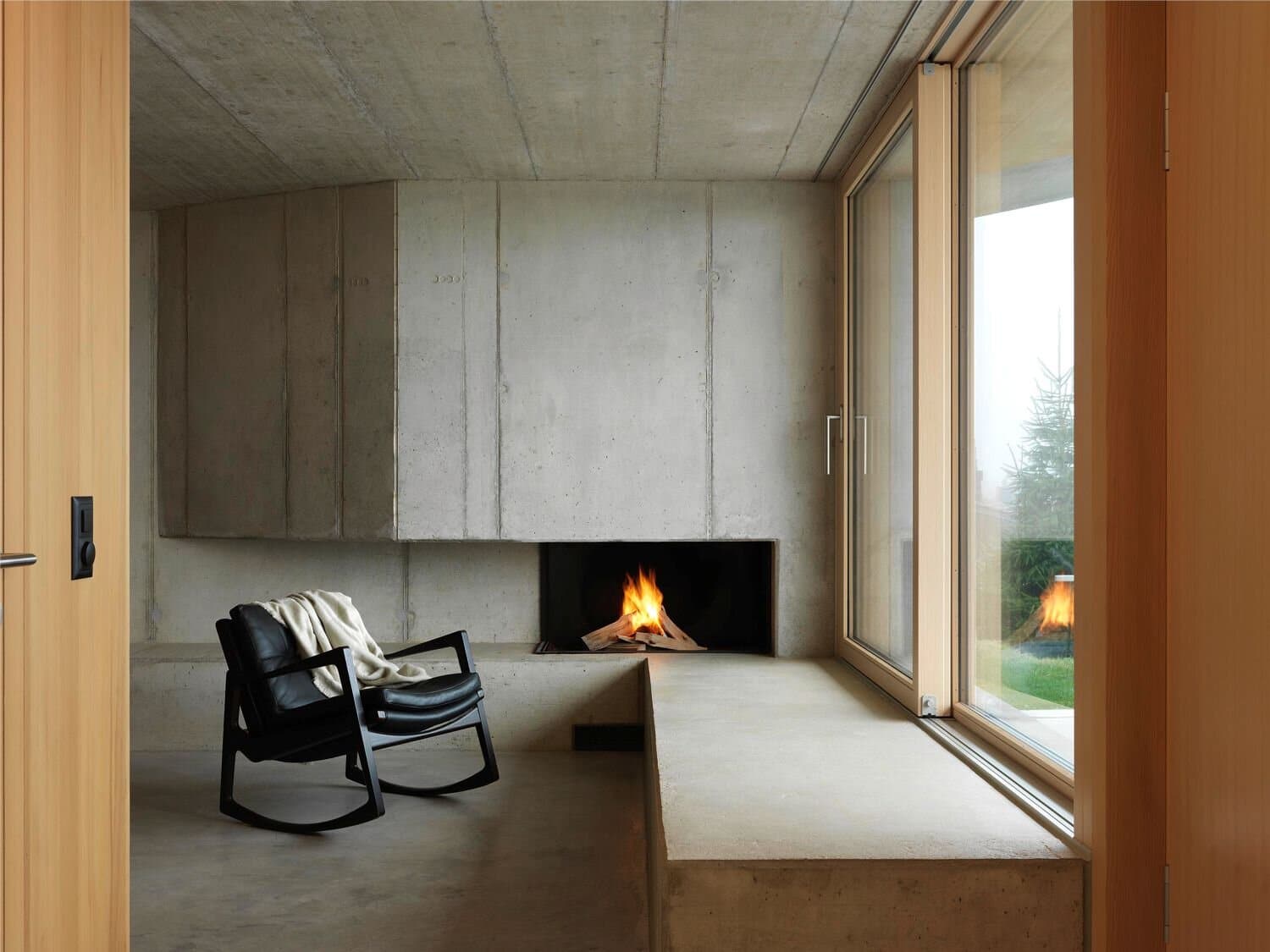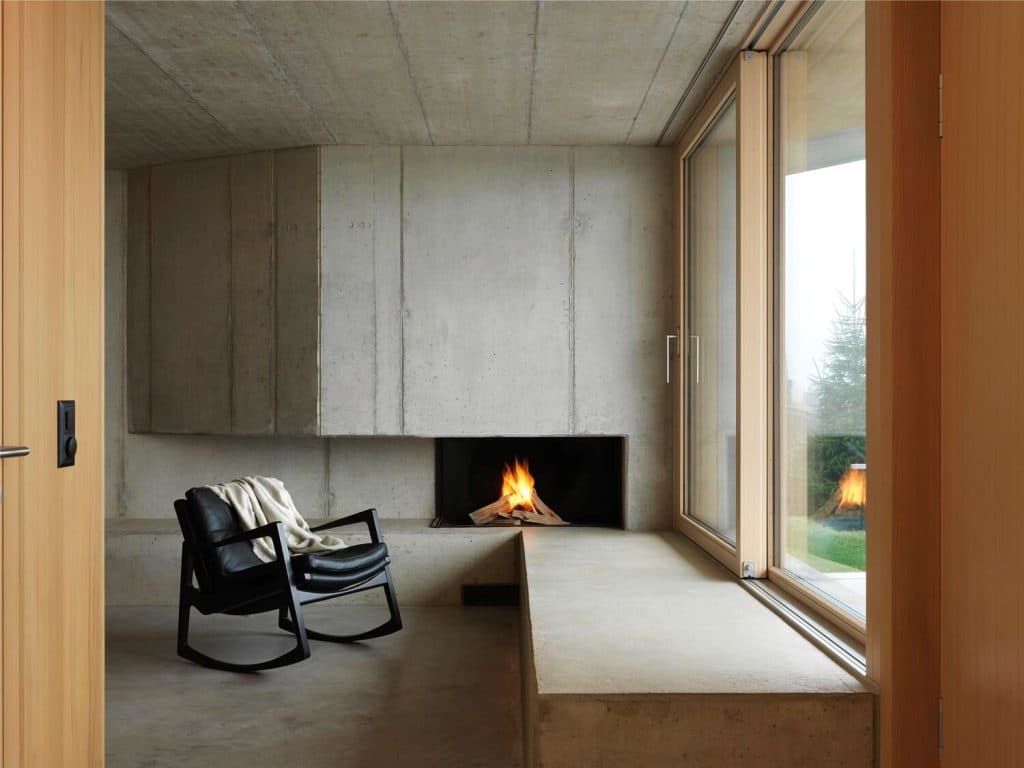 INFORMATION
Visuals with courtesy of Gus Wüstemann Architects