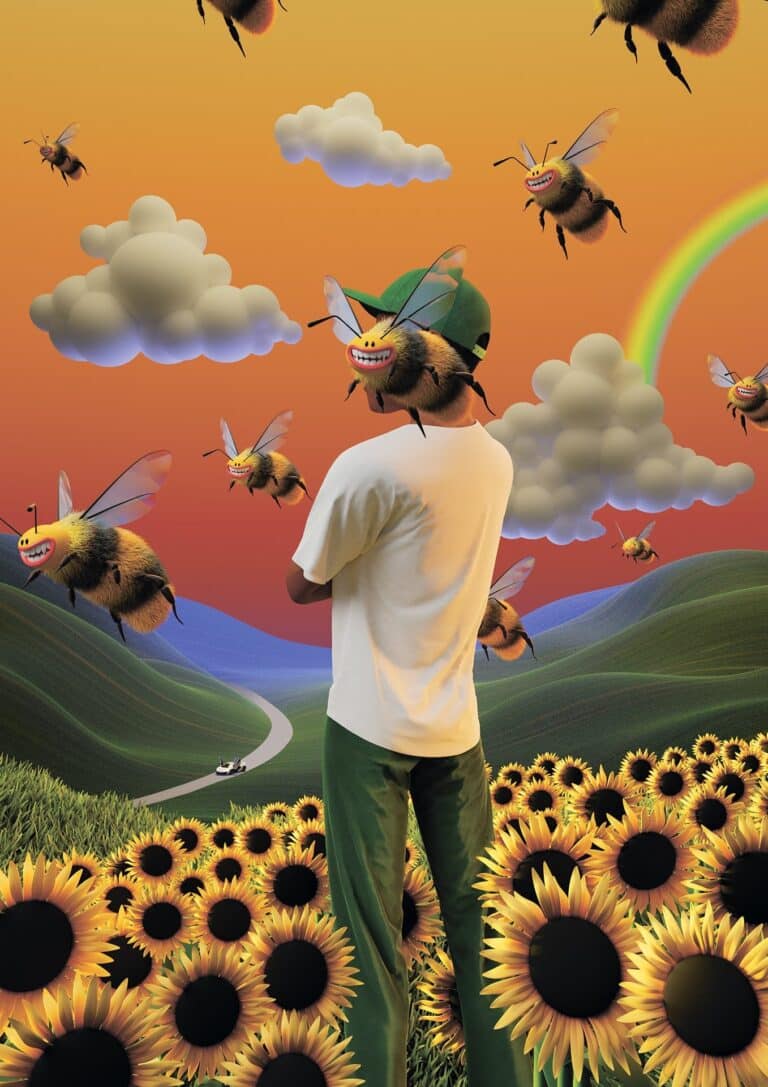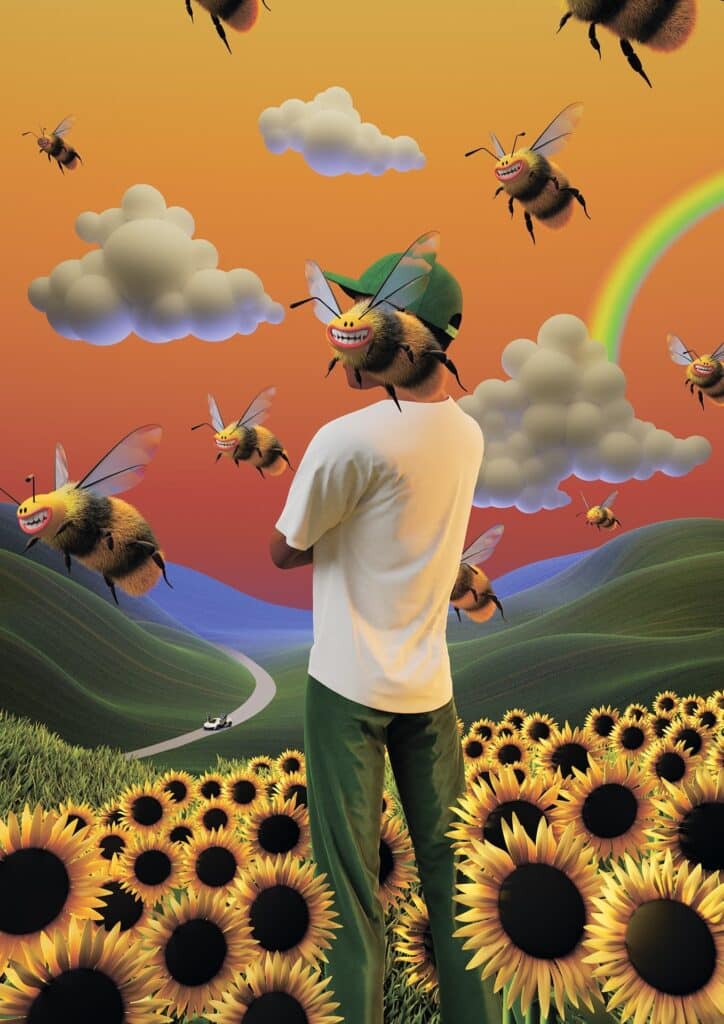 PLEASE INTRODUCE YOURSELF
Hi, my name is Lenar aka Vollut. I'm a 26 years old digital artist and animator. I've been in the industry for 10 years now, working with amazing guys from Apple, Microsoft, Meta, and Snapchat, to name a few. However, only a year ago I started doing art just for fun and it turned out to be pretty popular on social media.
HOW DID YOU GET INTO ART AND WHAT MOTIVATES YOU TO CREATE?
It all started with music and still is. Nothing can inspire me as much as a good tune. And while I listen to the music I like to imagine all kinds of scenes and images. At some point, I just started to visualize them with my 3D skills. I like seeing my thoughts in real life, so my projects are pretty selfish – I observe what I imagined and put it on social media.
Visualizza questo post su Instagram
Visualizza questo post su Instagram
HOW WOULD YOU BEST DESCRIBE YOUR STYLE AND WHO/WHAT ARE SOME OF YOUR MAJOR INFLUENCES?
My style is rather chaotic. I was never a big fan of sticking to one particular set of rules. But I've heard that people can recognize my work amongst others, so does it mean I have a style? I'm a product of the Internet; that's why I absorb everything like a sponge. If I were to choose someone who inspires me the most and still hasn't disappointed me, that would be Takashi Murakami. But he's like a good dad. You love him but hope that you don't end up being his exact copy.
TELL US ABOUT YOUR WORKING PROCESS?
Let's imagine a new album from some famous artist that I like just came out. I listen to it until it hurts. And at some point, I catch one song that triggers something in me and sparks ideas in my mind. I know a lot of people do that. Do you imagine some sort of a strange video clip while listening to a good song?
After that, I draw a quick sketch on paper or in Photoshop and start building this new world straight in Cinema 4D. It's my main tool and actually one of the greatest pieces of software to make 3D graphics. I have never done anything faster than in a week. Usually, it takes me around 1-3 weeks because I'm trying to push myself forwards with each piece. I won't bother you with technical details. I use a lot of stuff for my projects. There is a breakdown on my Instagram page for someone who's interested.
SEND A MESSAGE TO YOUR FUTURE SELF
Don't be afraid to do it all wrong, life is not that short.
Visualizza questo post su Instagram
Visualizza questo post su Instagram
Visualizza questo post su Instagram
INFORMATION
Images with courtesy of Vollut