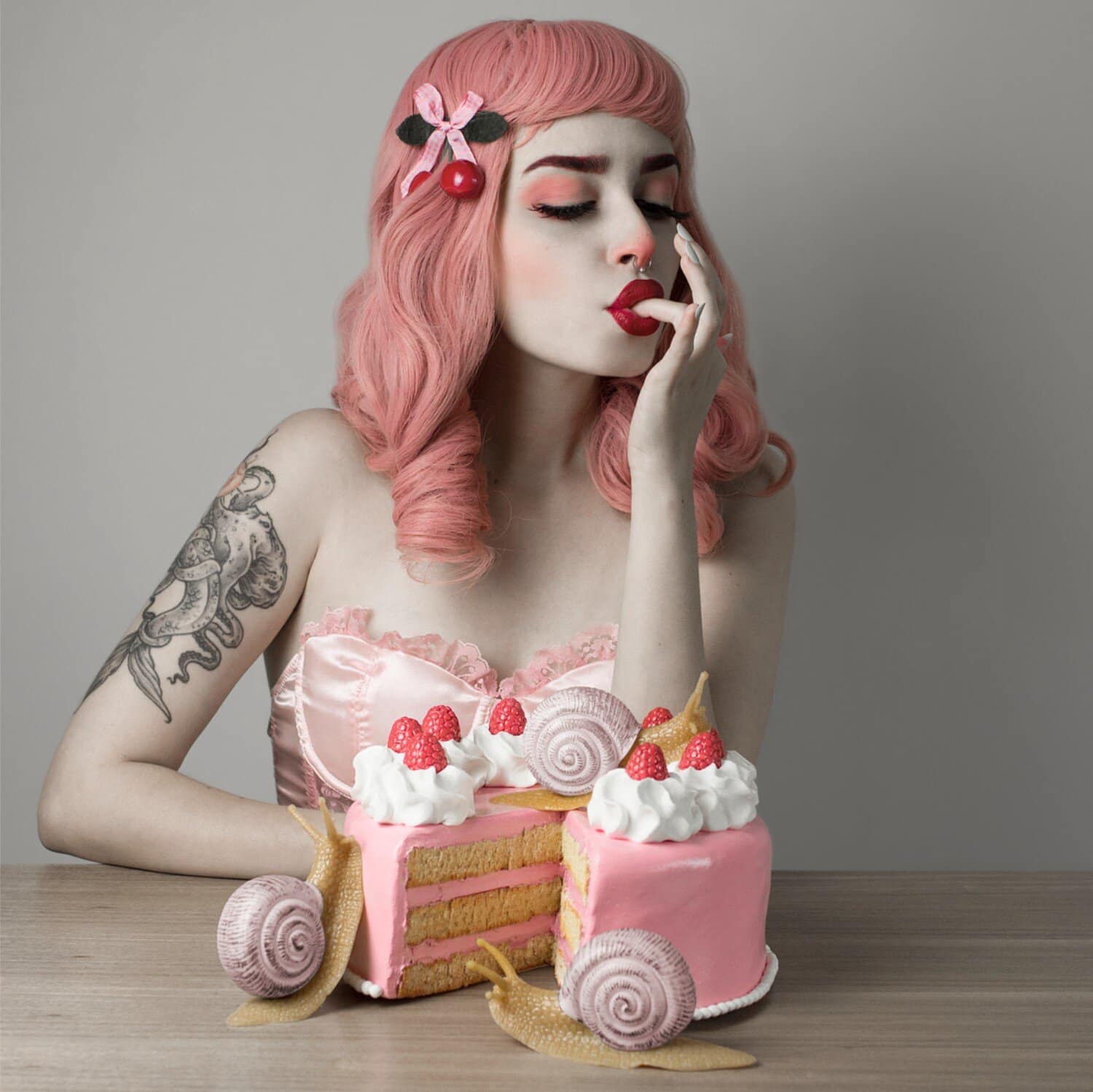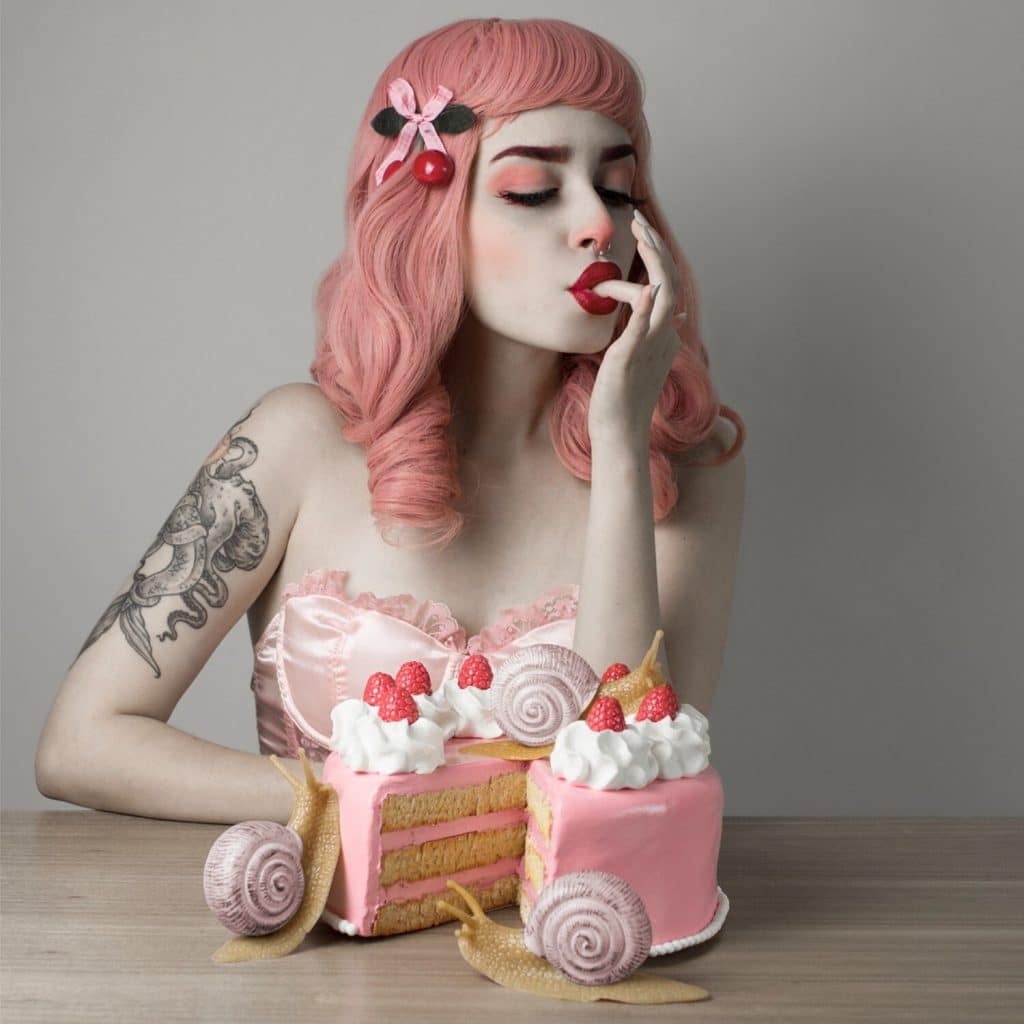 Life quite literally imitates art when you happen upon the morbidly airy-fairy visuals Giulia Grillo composes upon herself.
Creating under the moniker, Petite Doll, she coordinates mythical portraits of her figure to emulate abstracted thoughts, feelings, and compelling themes. A master in crafting, Petite Doll pieces together stunning props and a fantastically extensive wardrobe to photograph her layered artistic disciplines into one captivating image. Her reach is so far that she even poses with sculptures supplied by special effect sponsors and other remarkable brands. She is the orchestrator of all things surreal as she renders her aesthetic further through her cosmetic prowess. Petite Doll establishes a graceful look with her characteristic blushed nose and cheeks, affixed upon a pensive expression that invites interpretation.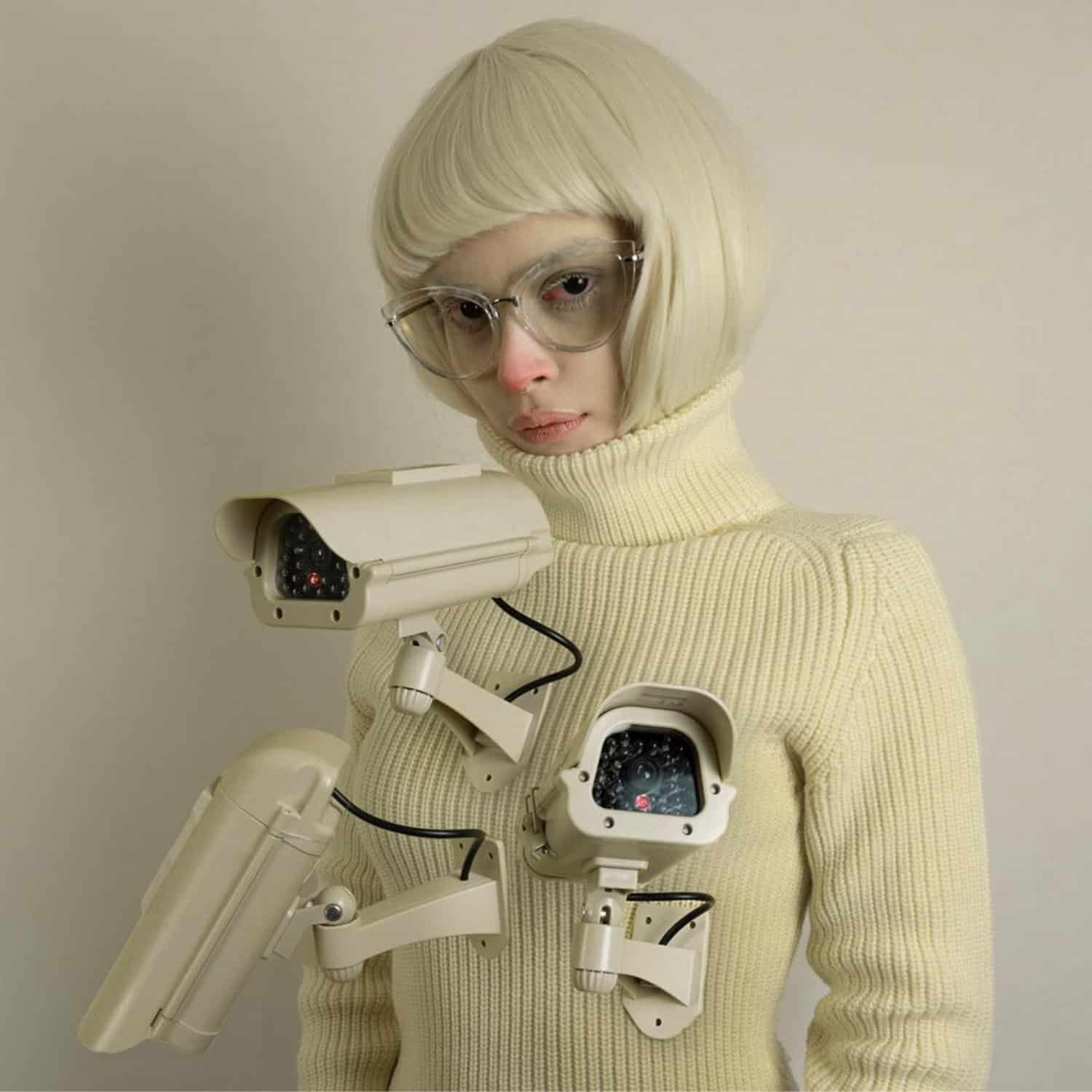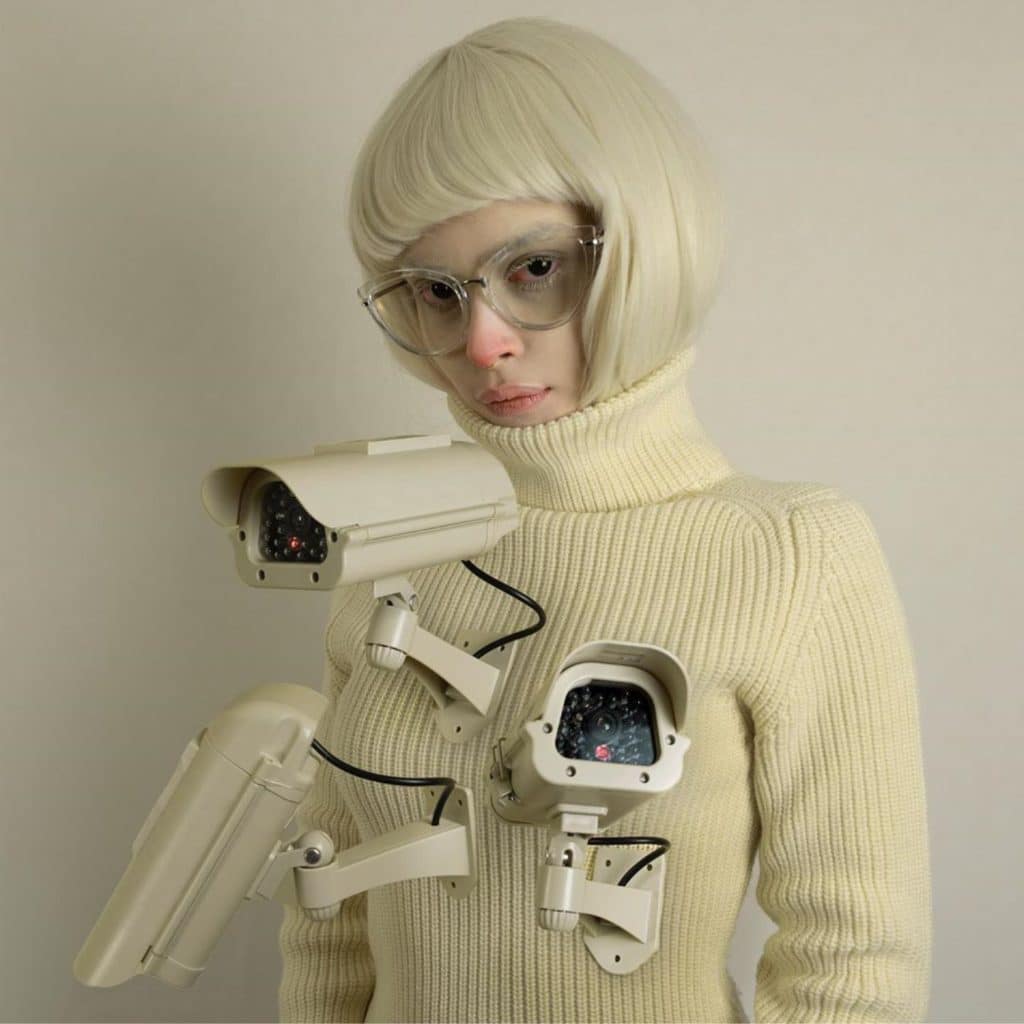 Distinctly immaculate are the ways in which the artist cultivates her work to her hundreds of thousands of followers on Instagram. Each photo carries a whole manifestation of an elaborate concept, sharply executed with thought and magnificence. Petite Doll utilizes a wide array of symbolic objects like security cameras, brains, hearts, light fixtures, and household appliances. She distorts and bends the idea of beauty, fusing it with a sense of the macabre, the final product is a totally vivid experience of the phantasmagorical. As numerous as the chromatic wigs in Grillo's possession are the phenomenal ways in which she demonstrates her dexterity as a multifaceted visionary. Don't be surprised if you're absolutely bewitched by Petite Doll's vibrant fantasies as there is much more coming up for this brilliant mind.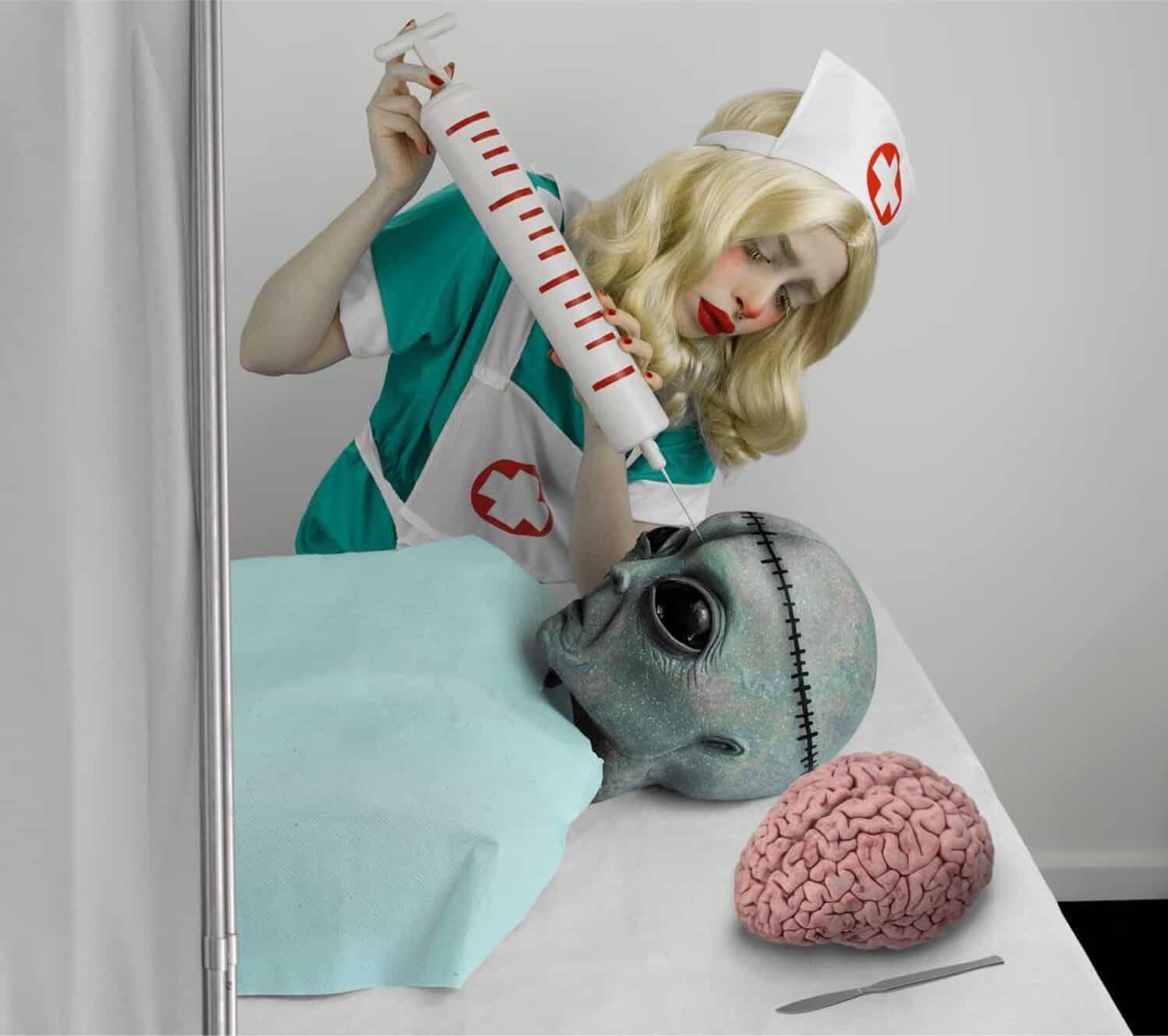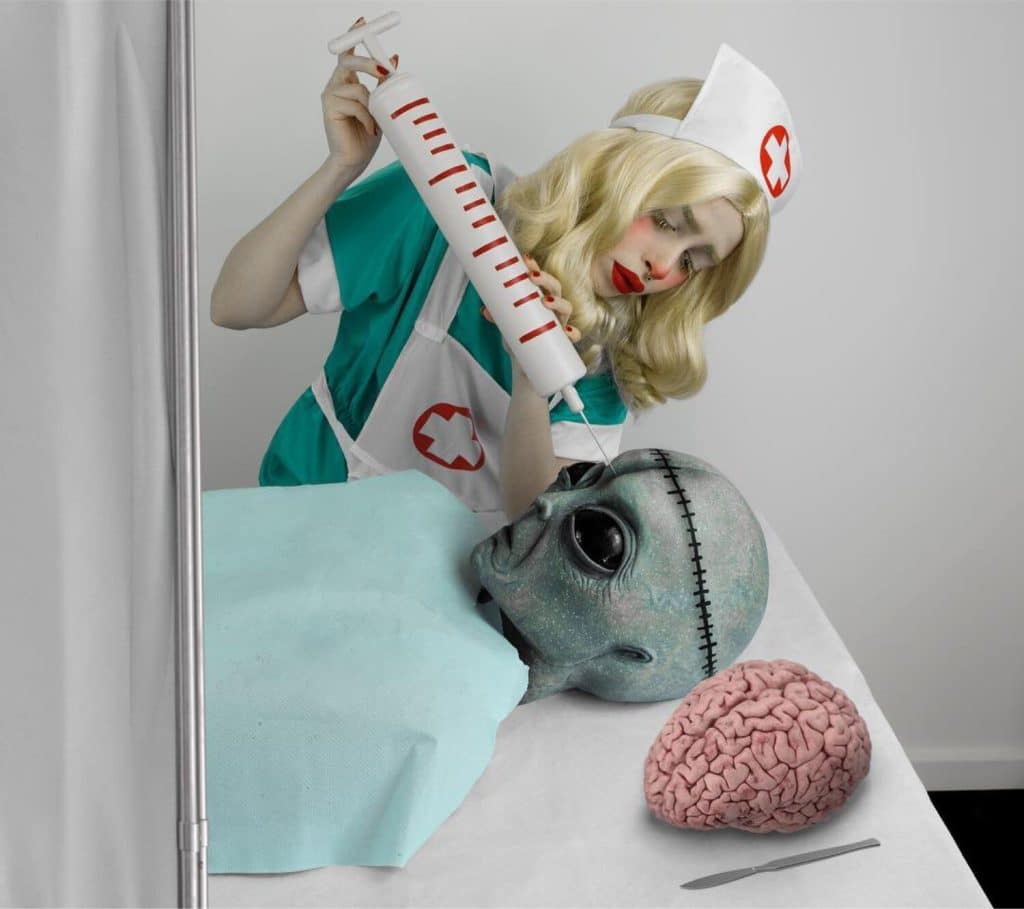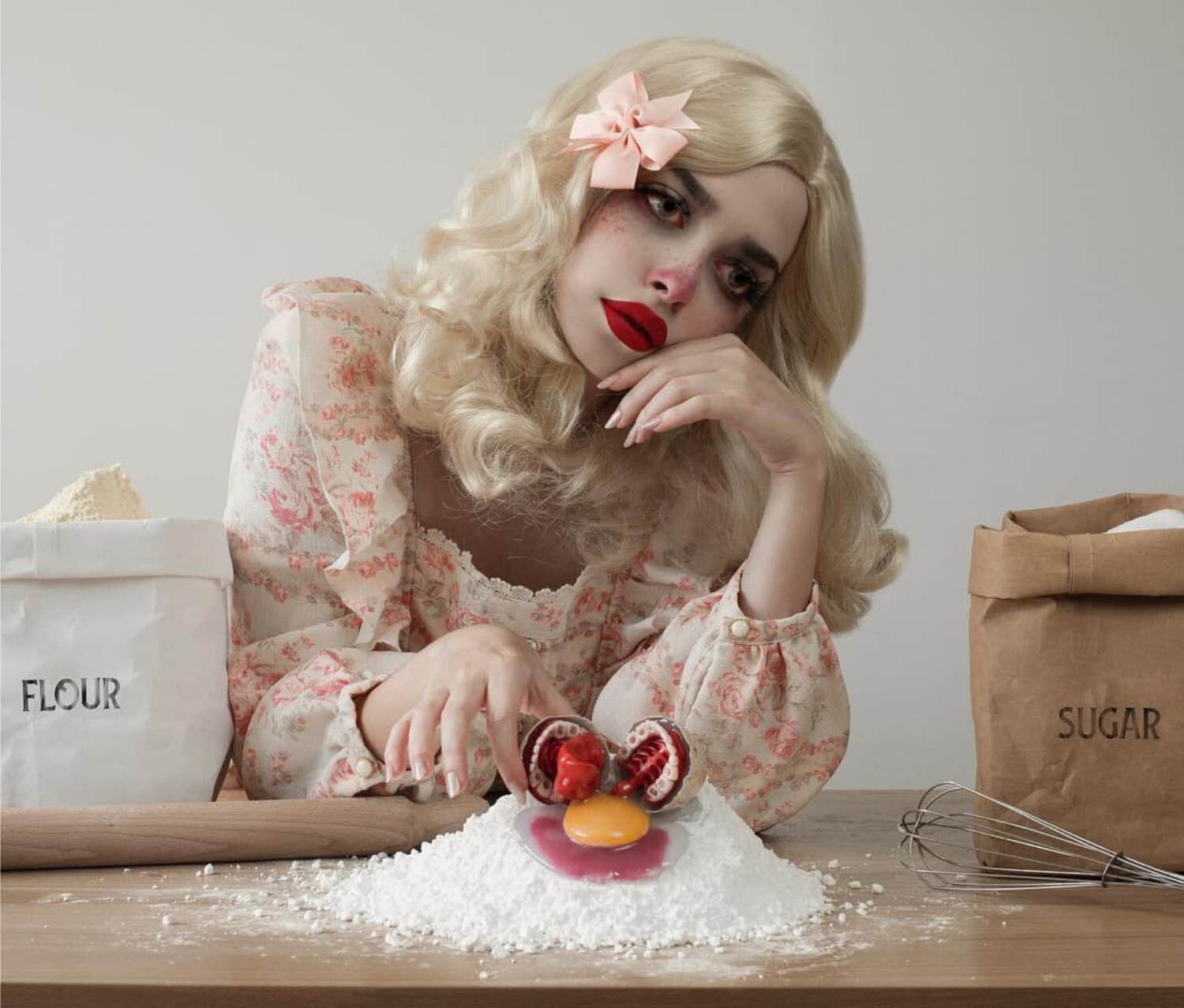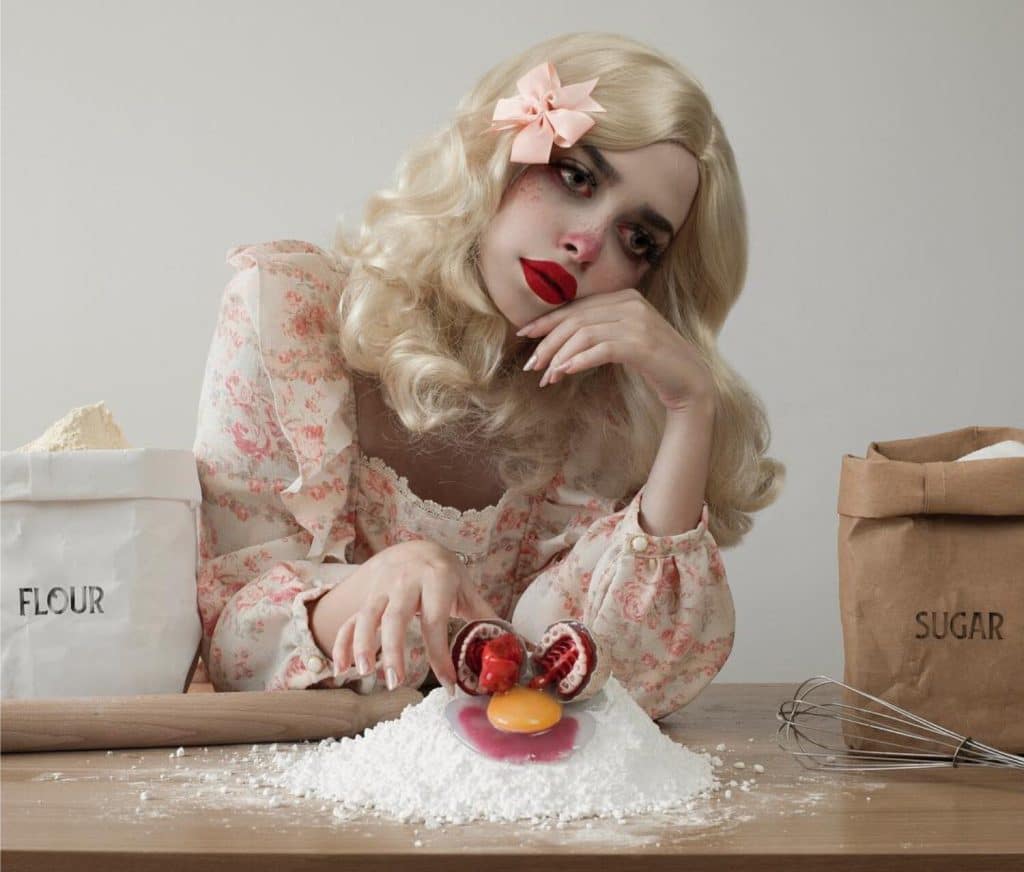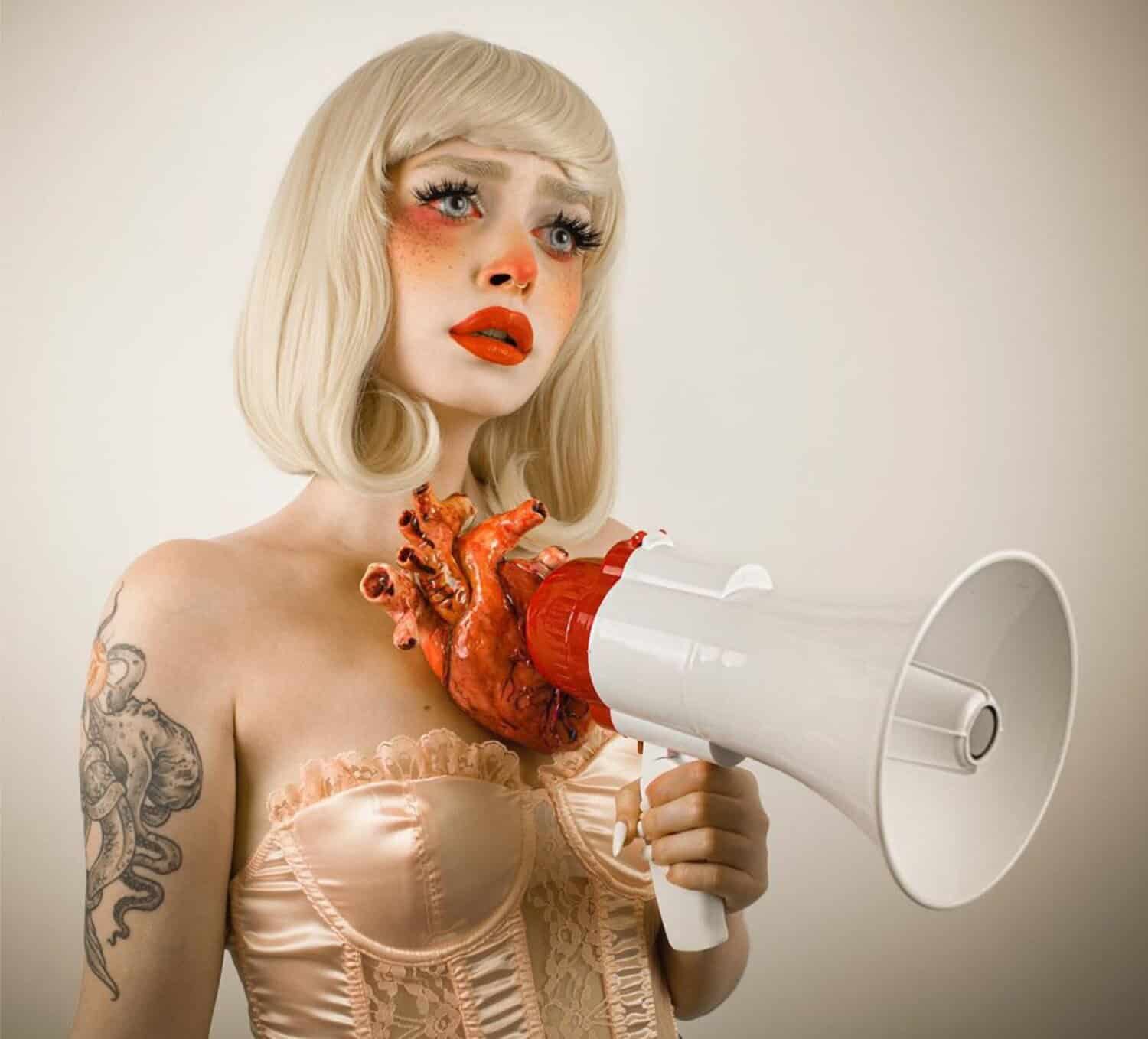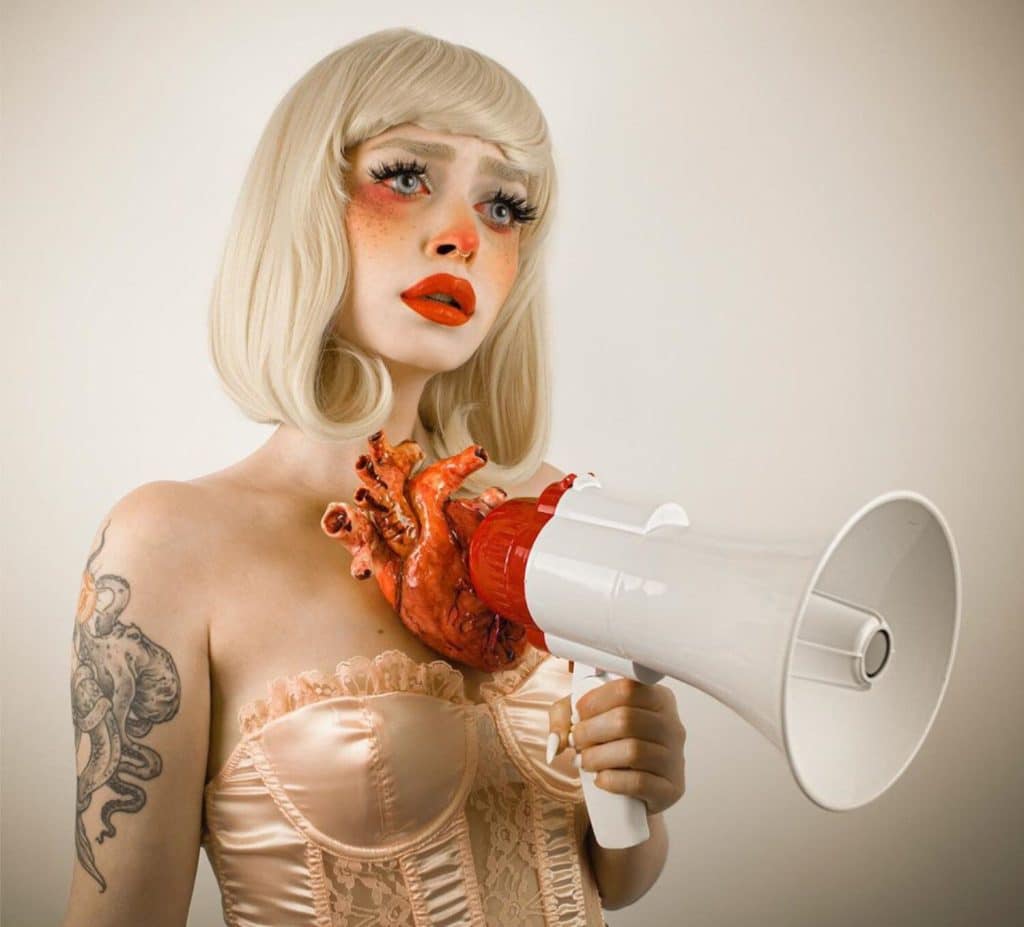 INFORMATION
Images with courtesy of Petite Doll