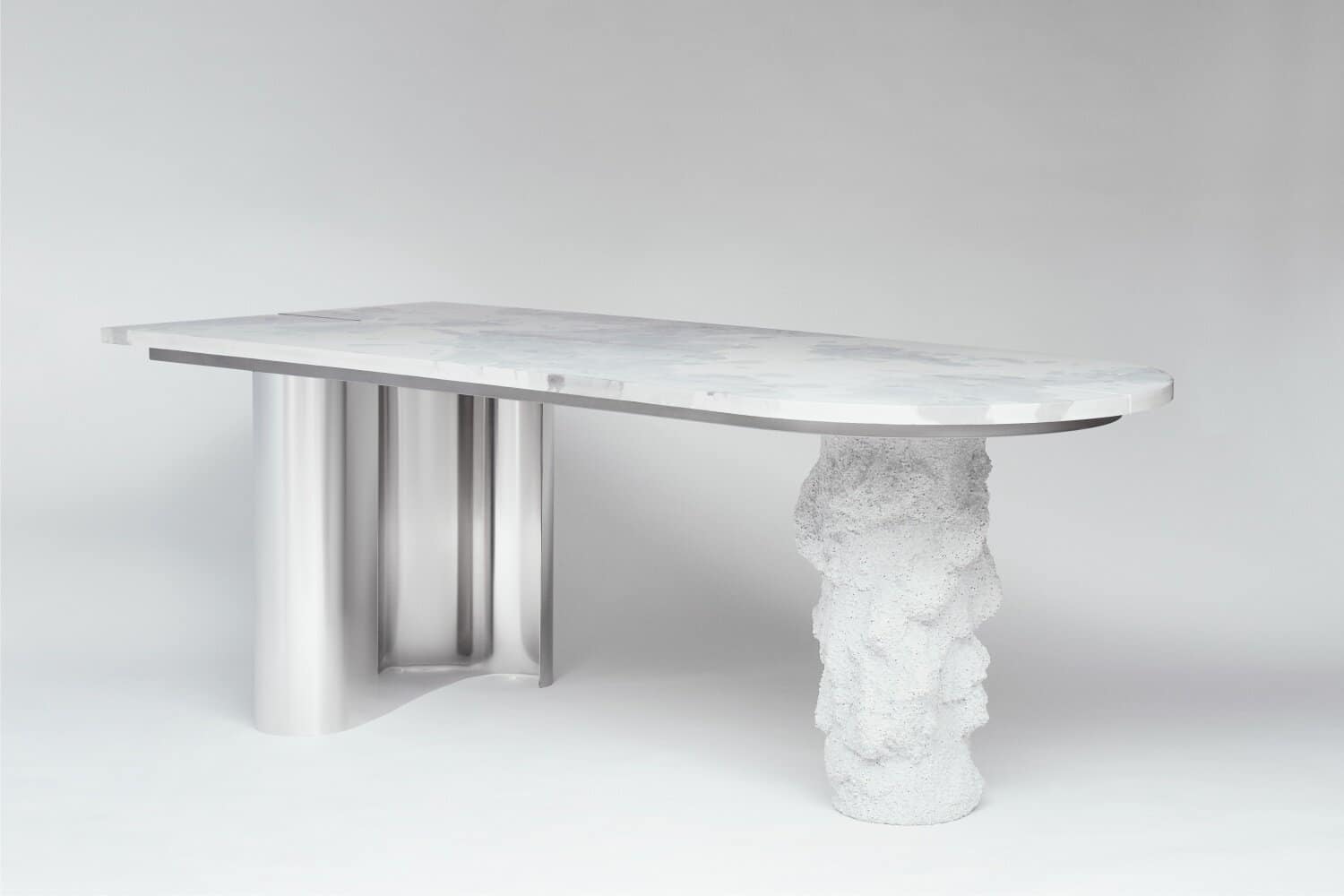 Your Private Sky by Pettersen & Hein⁠ is a table with the construction of mirror-polished stainless steel, and concrete.
With tabletop is made out of pigmented concrete, in dimensions H 74cm x L 210cm x W 90cm, it is made upon request, with customized color options. This piece was originally made for an architect's renovated apartment, where the light was the main focus. As the title says – a piece of the sky – becoming 'your private sky'. What happens when a design is no longer comprised of function but longs for the aesthetic and ethical freedom of art?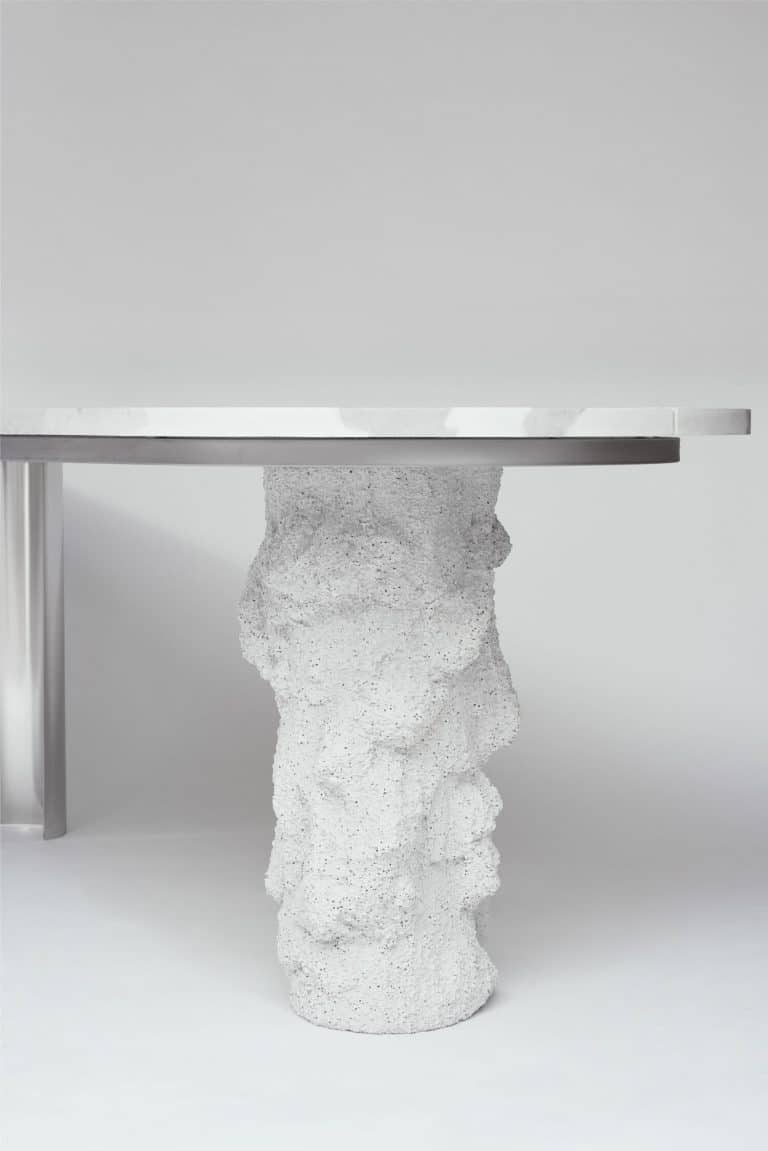 American artist Richard Artschwager once said, "If you sit on it, it's a chair. If you walk around it and look at it, it's a sculpture". Some objects invite for different ways of living and using a space by paying homage to materials, color, and form rather than functional use, thereby taking on a clear unique, bold position, the end-result often being intriguing and extraordinary. When boundaries between design and art are effaced potential for magic occurs.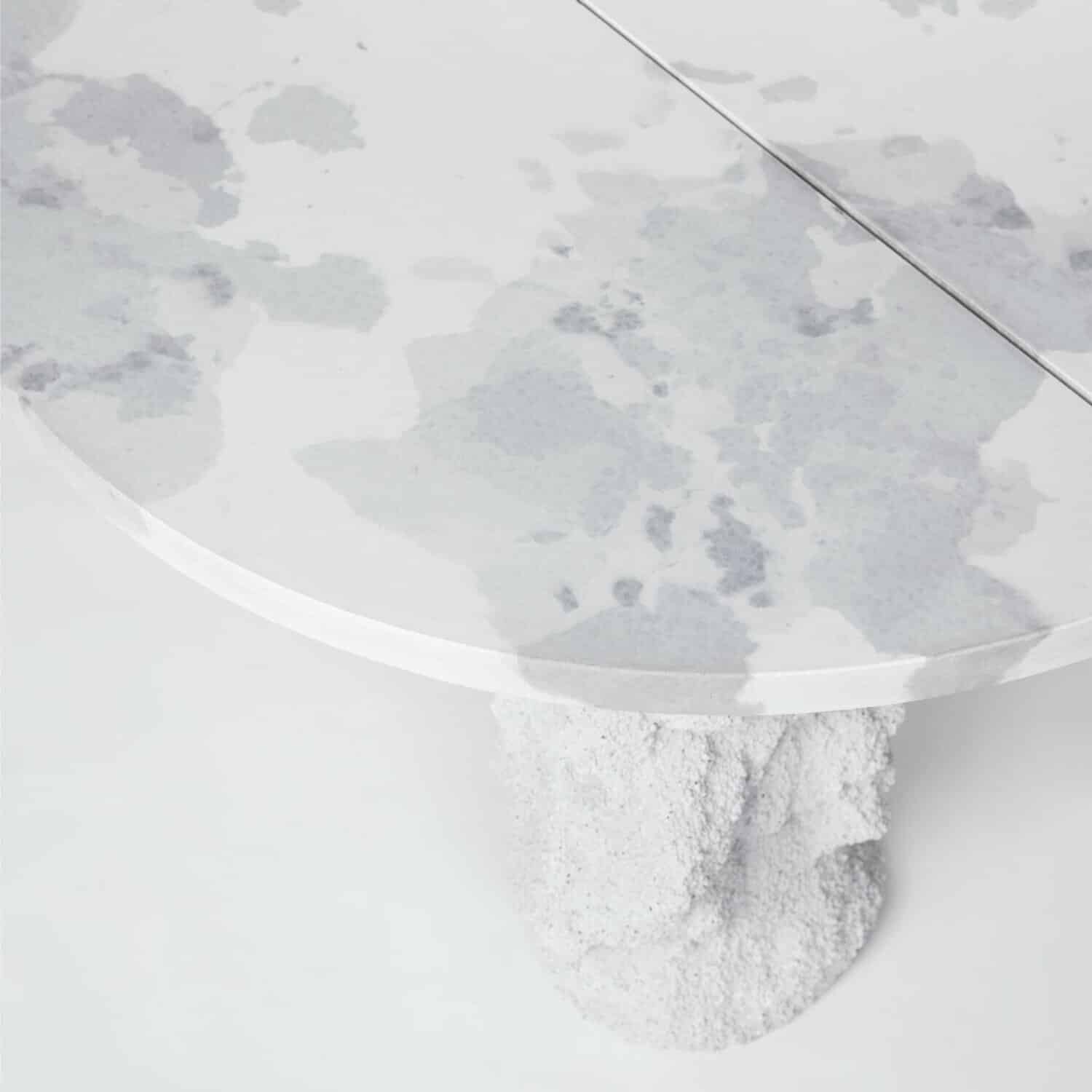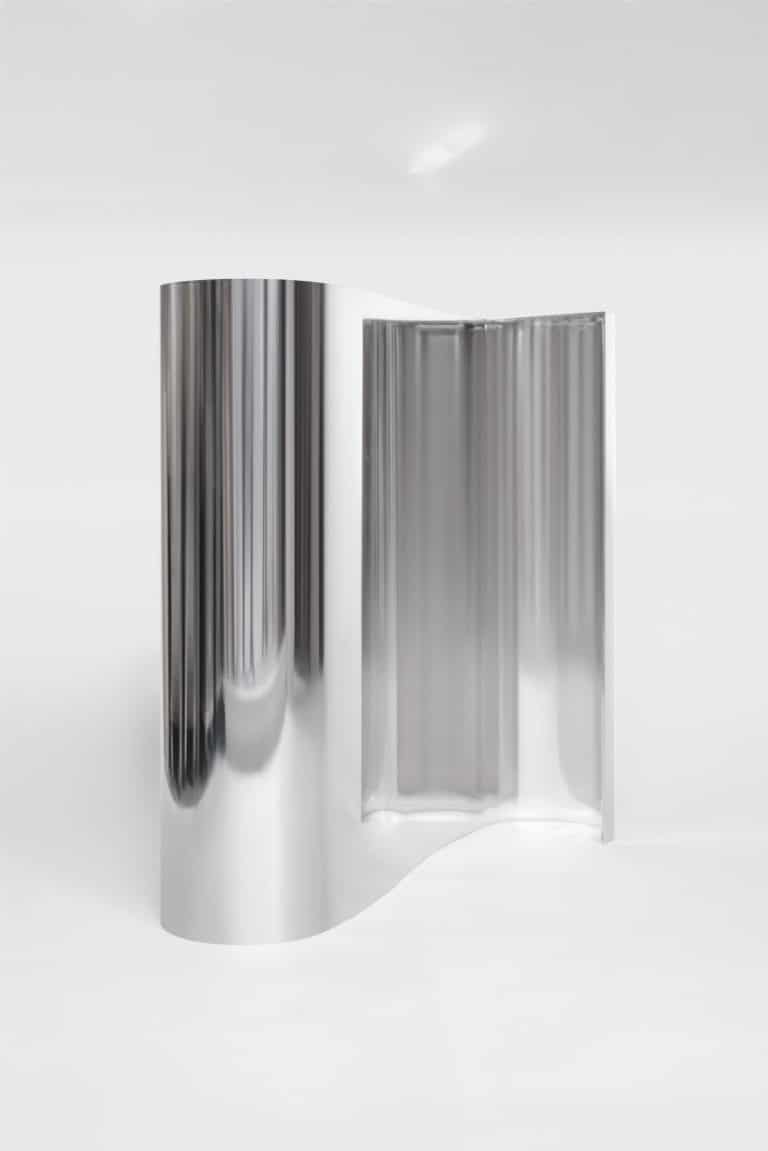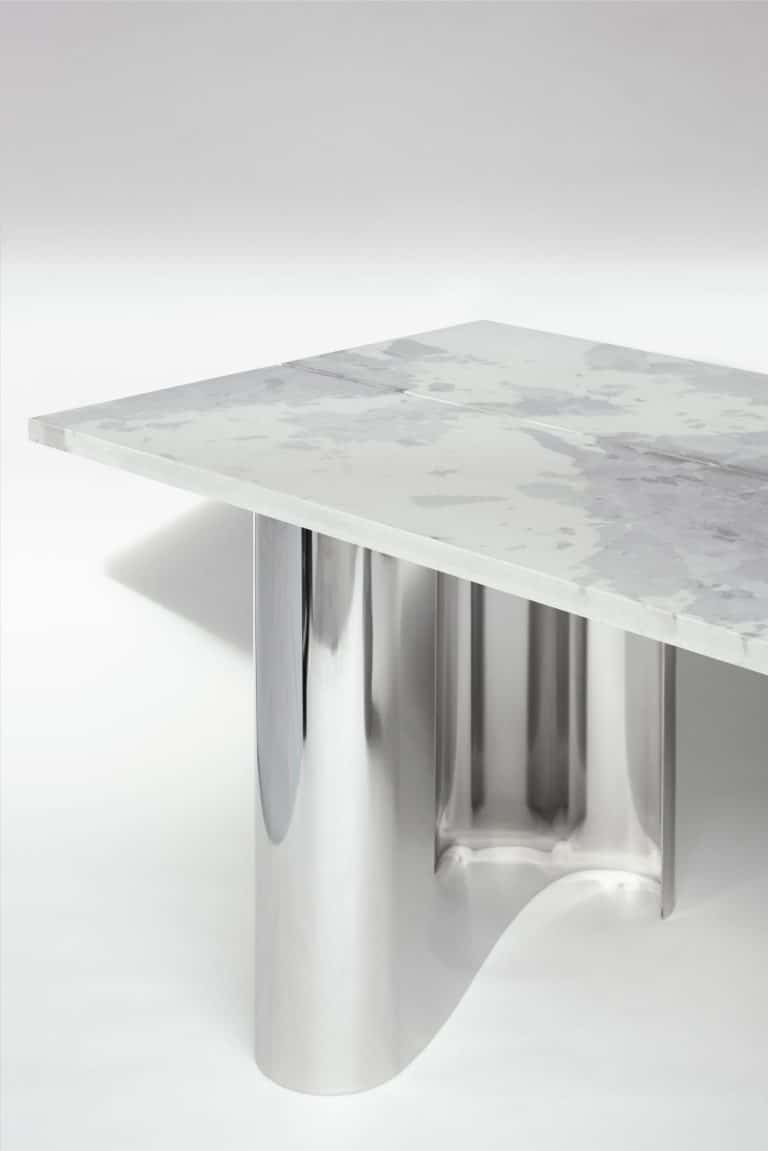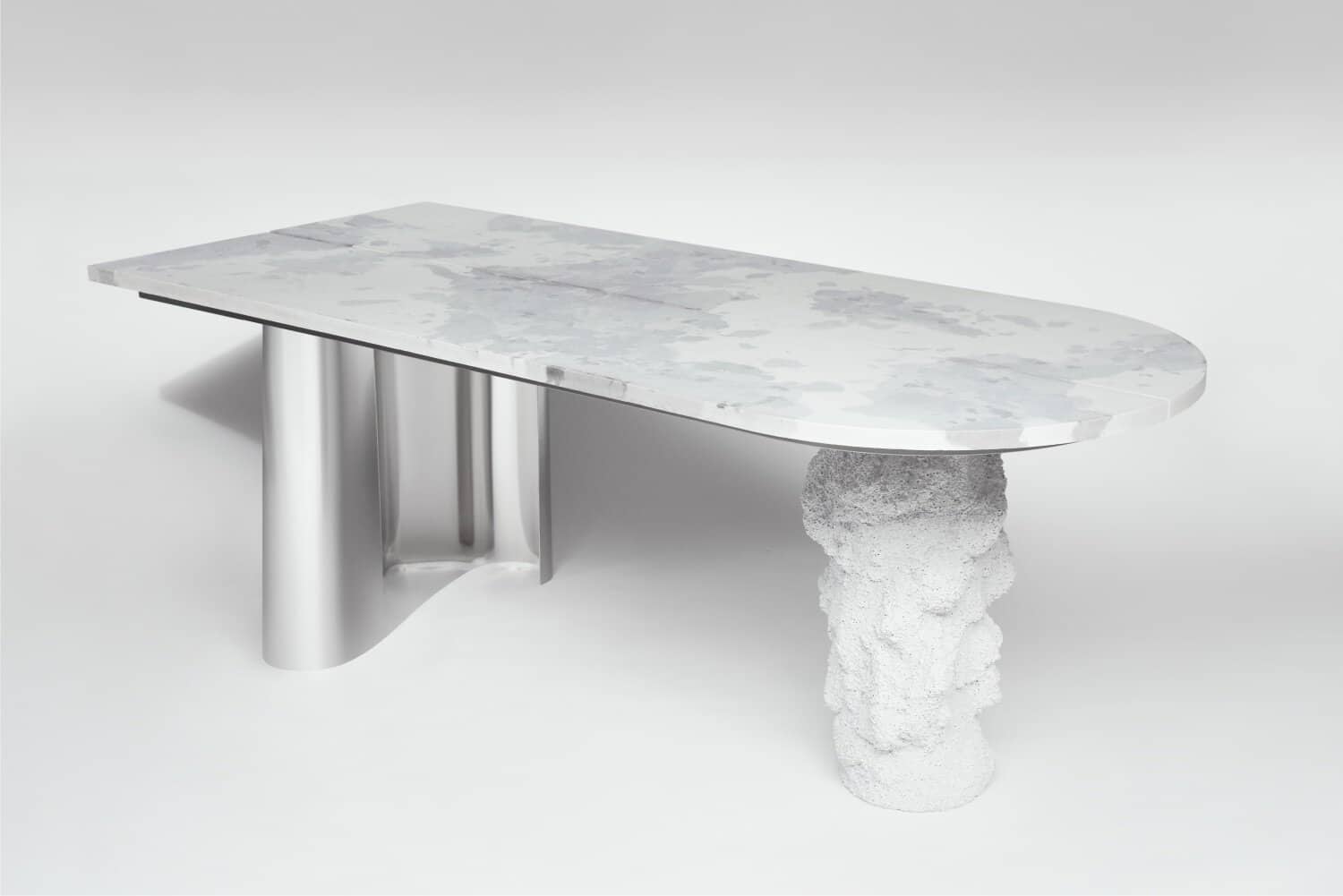 INFORMATION
Photography by Andreas Omvik with courtesy of Pettersen & Hein