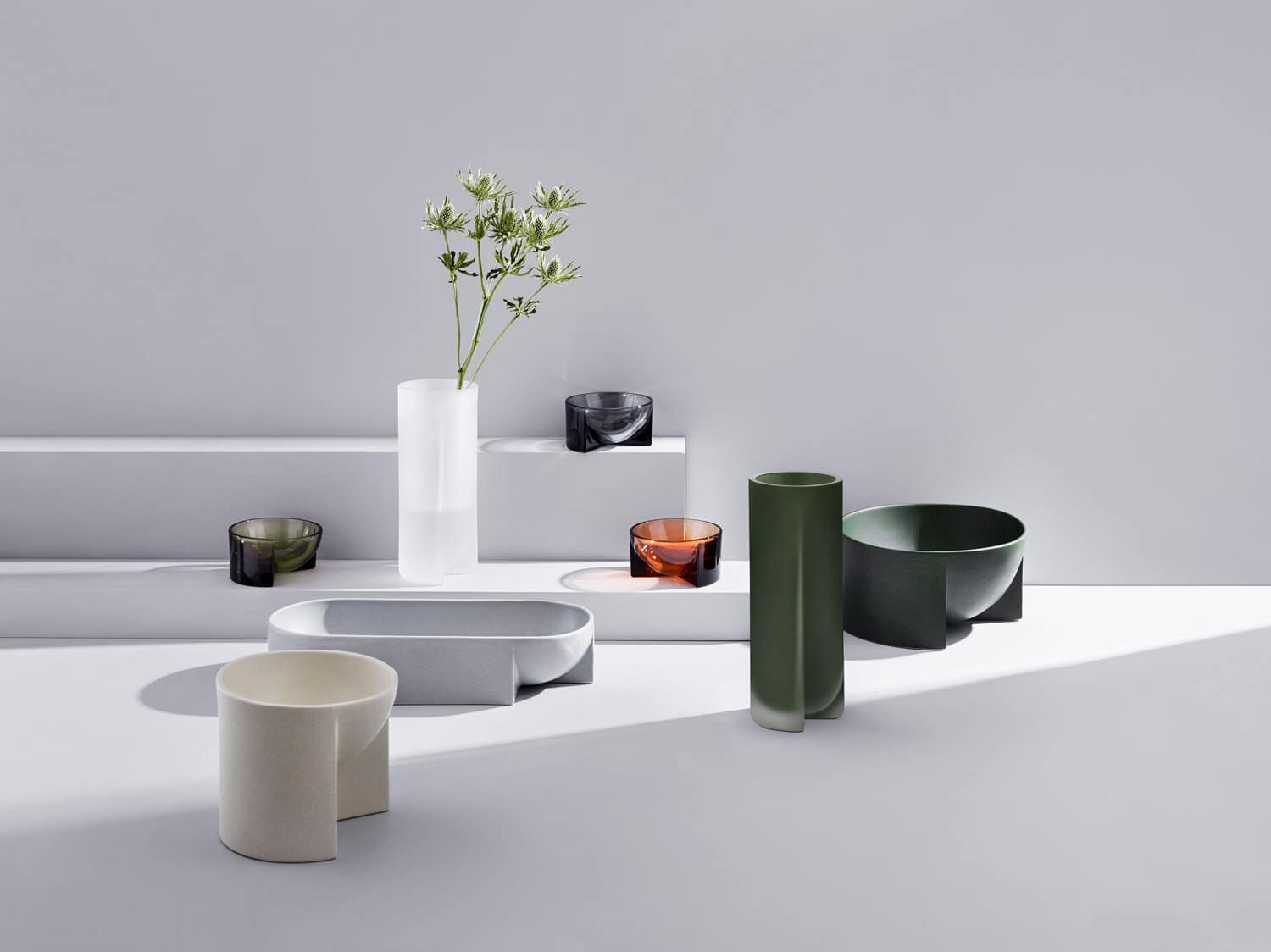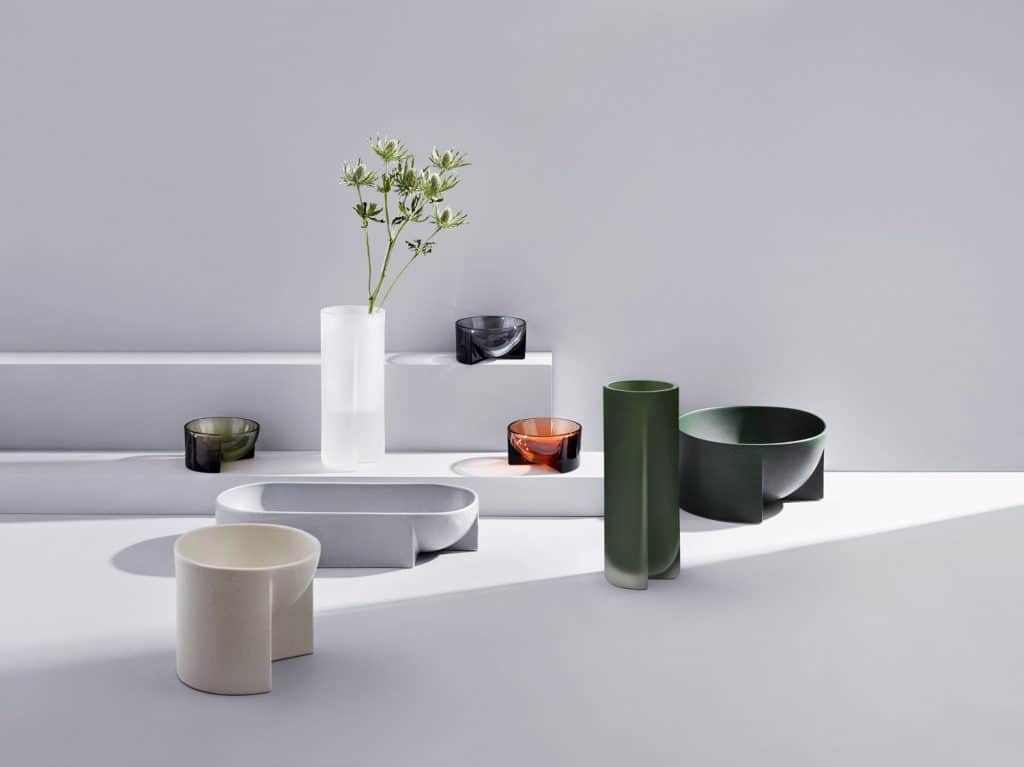 British-Canadian Philippe Malouin holds a bachelor's degree in Design from the Design Academy Eindhoven.
He has also studied at the École Nationale Supérieure de Création Industrielle in Paris and the University of Montreal. He set up his studio in 2008 after working for English designer Tom Dixon. Philippe has also taught at the Royal College of Art in London between 2012-2015. He is also the director of POST-OFFICE, the architectural and interiors design practice (www.postofficelondon.co.uk). His diverse portfolio includes tables, rugs, chairs, lights, art objects, and installations.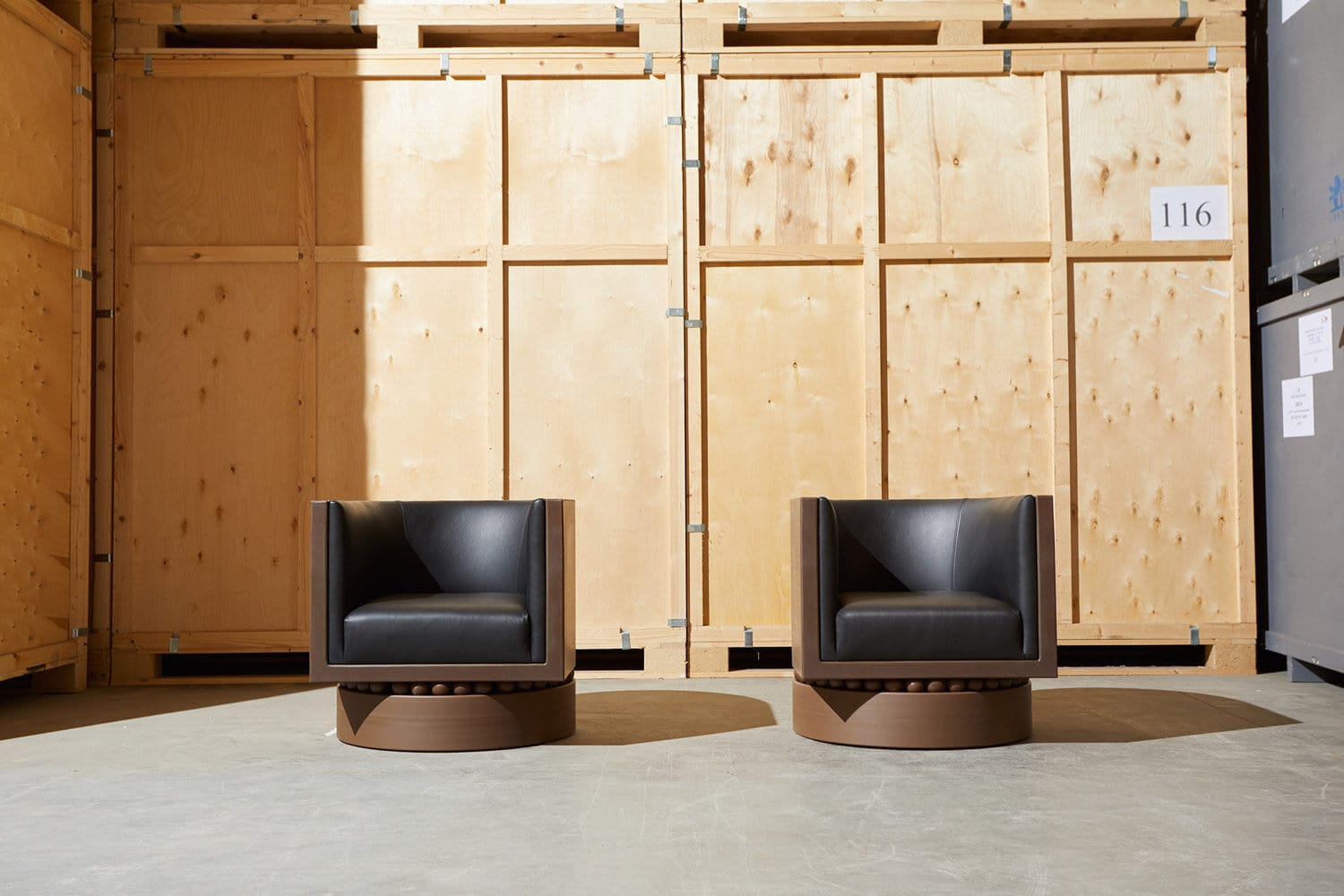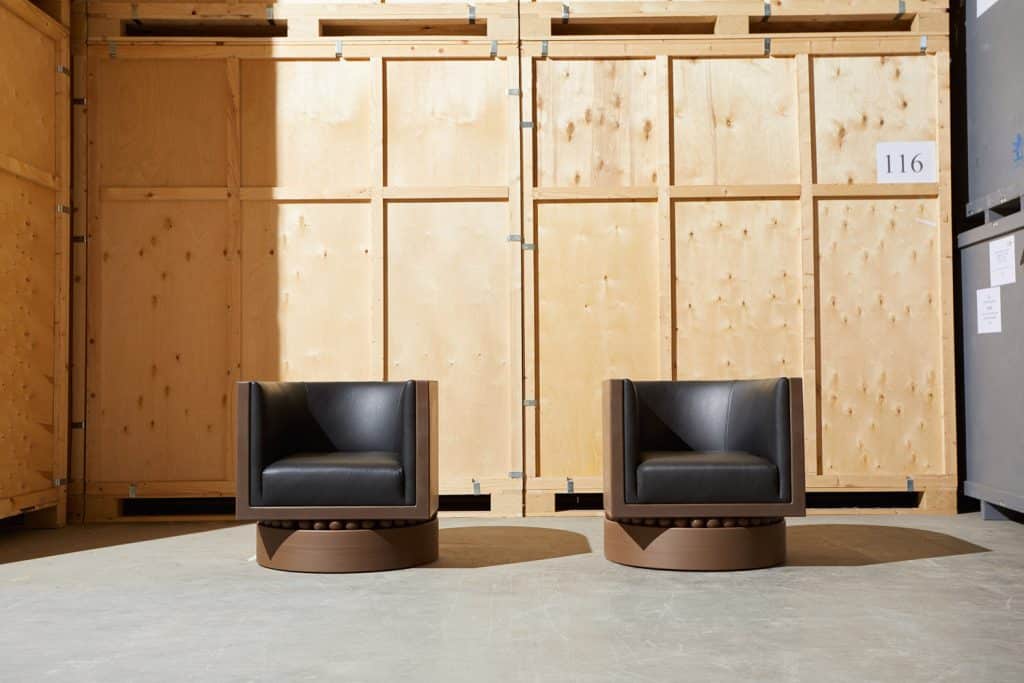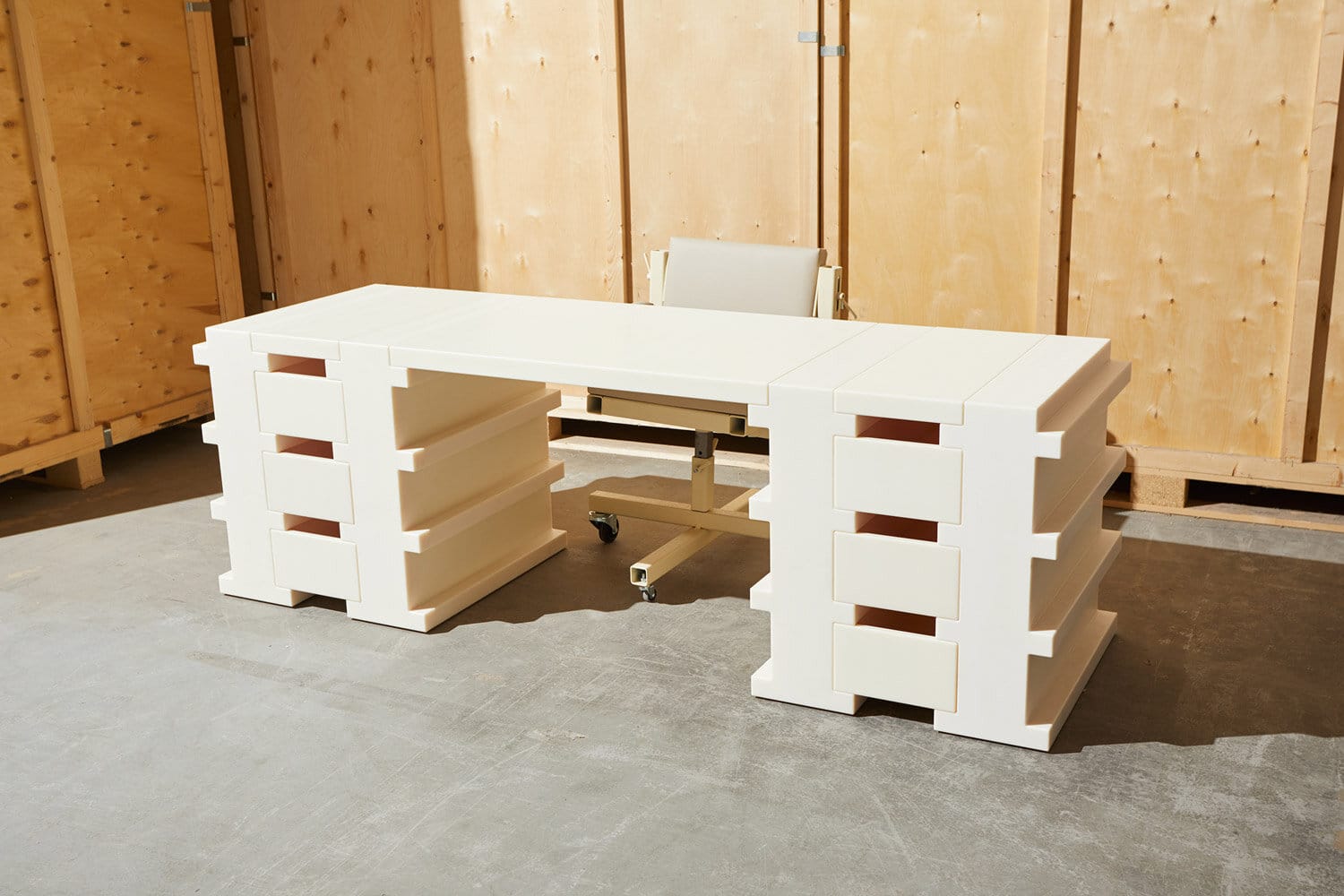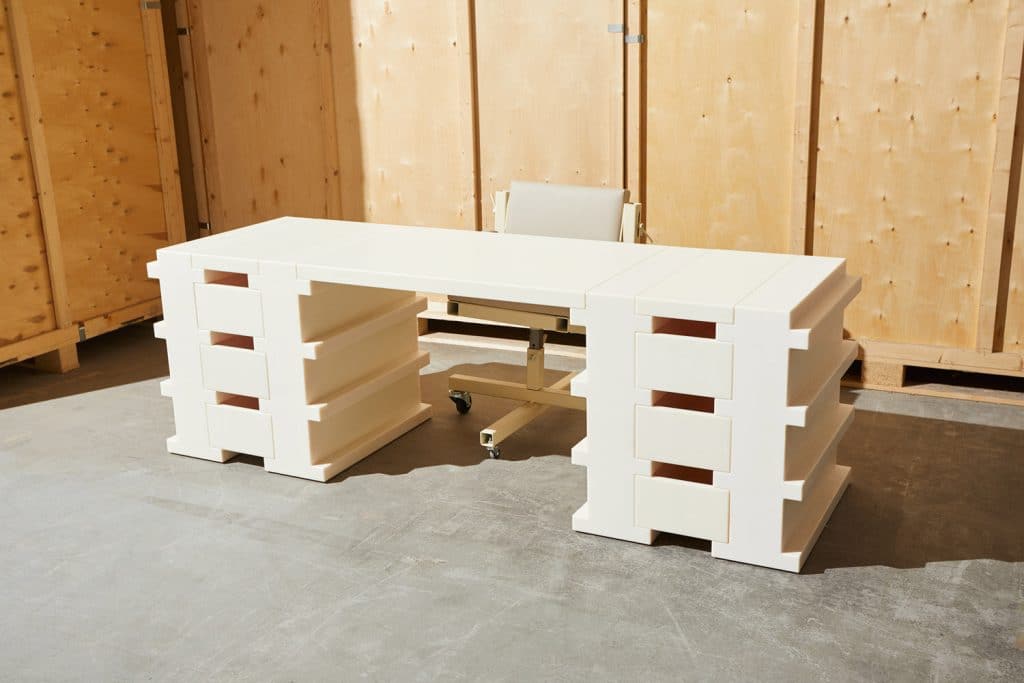 Industrial Office is a new body of work for Salon 94 Design presented during Design Miami/ Basel, 2019. This new series is inspired by an in-depth study of office furniture and fabricated using a variety of industrial materials and techniques. Pieces include Nylon Executive Desk, Nylon Sideboard, and Nylon Armchairs that use its material properties for movement. Intuitively hand-made steel furniture and pieces coated in textured polyurethane; solid Rubber Chairs with a measured amount of flexibility and translucency and a Metal Rug made up of steel wire rings which are held together using an intricate Japanese chainmail pattern.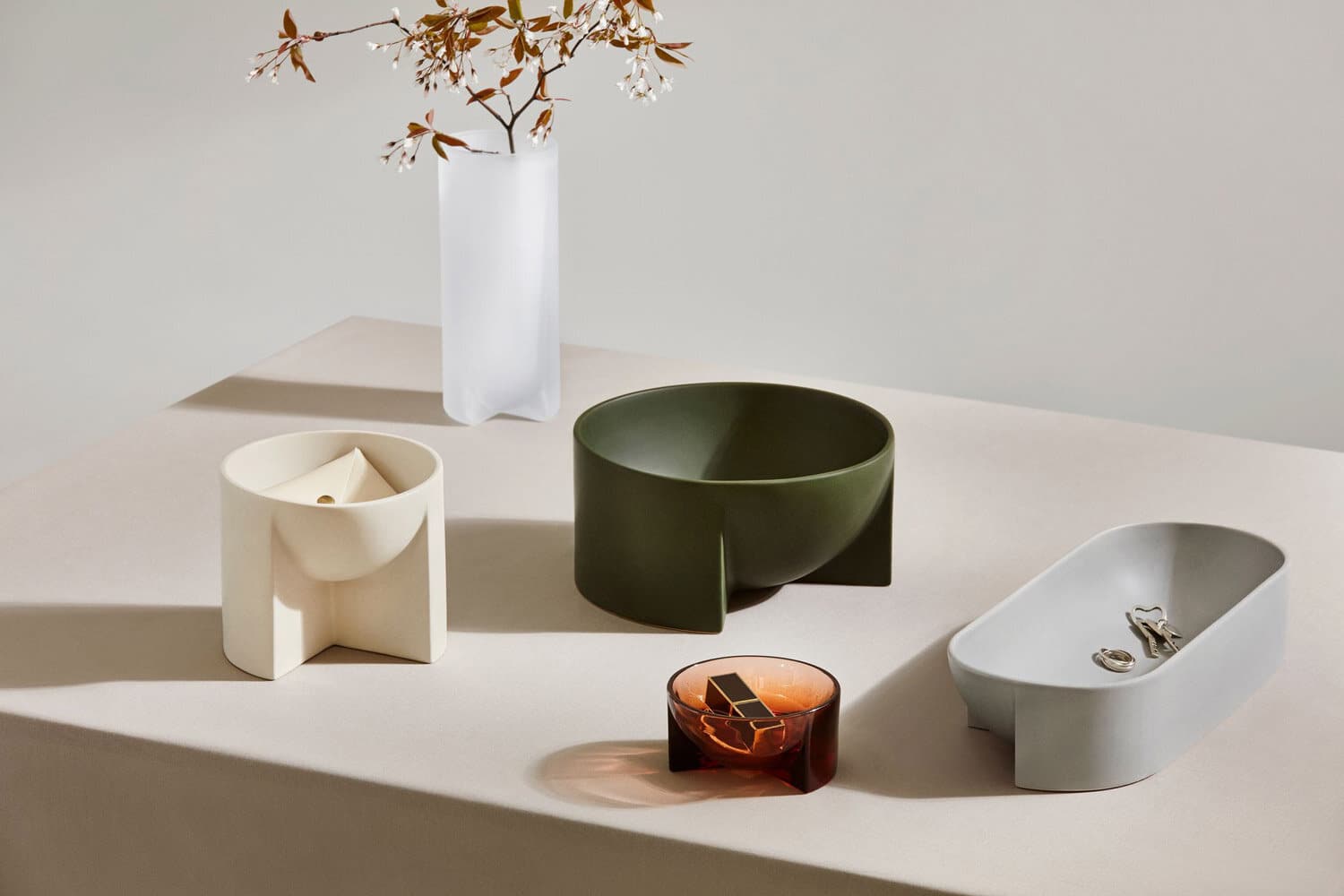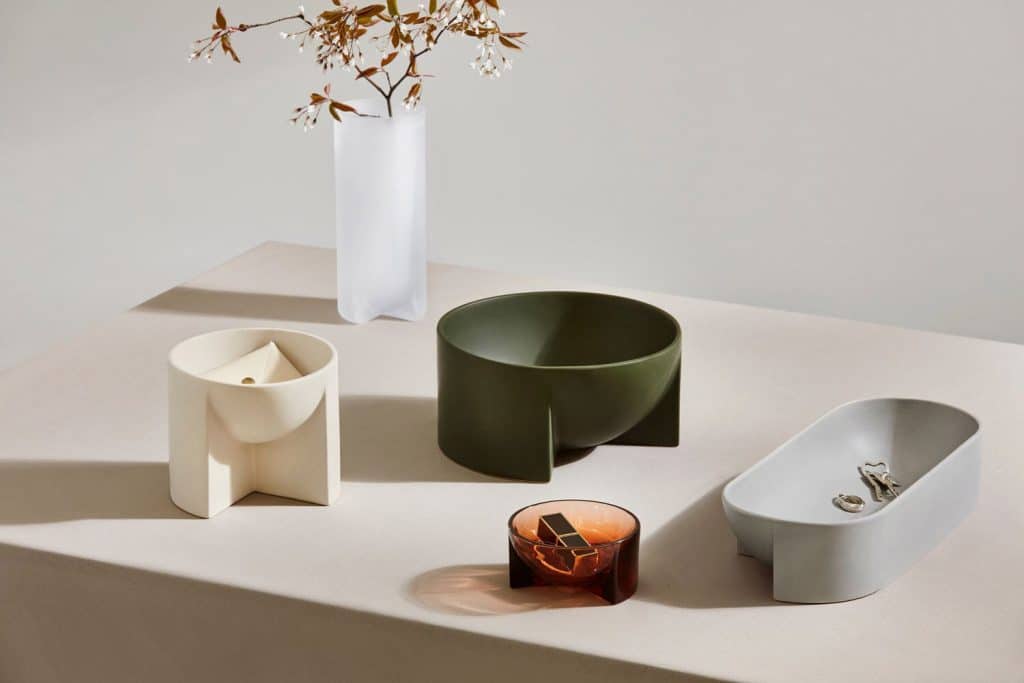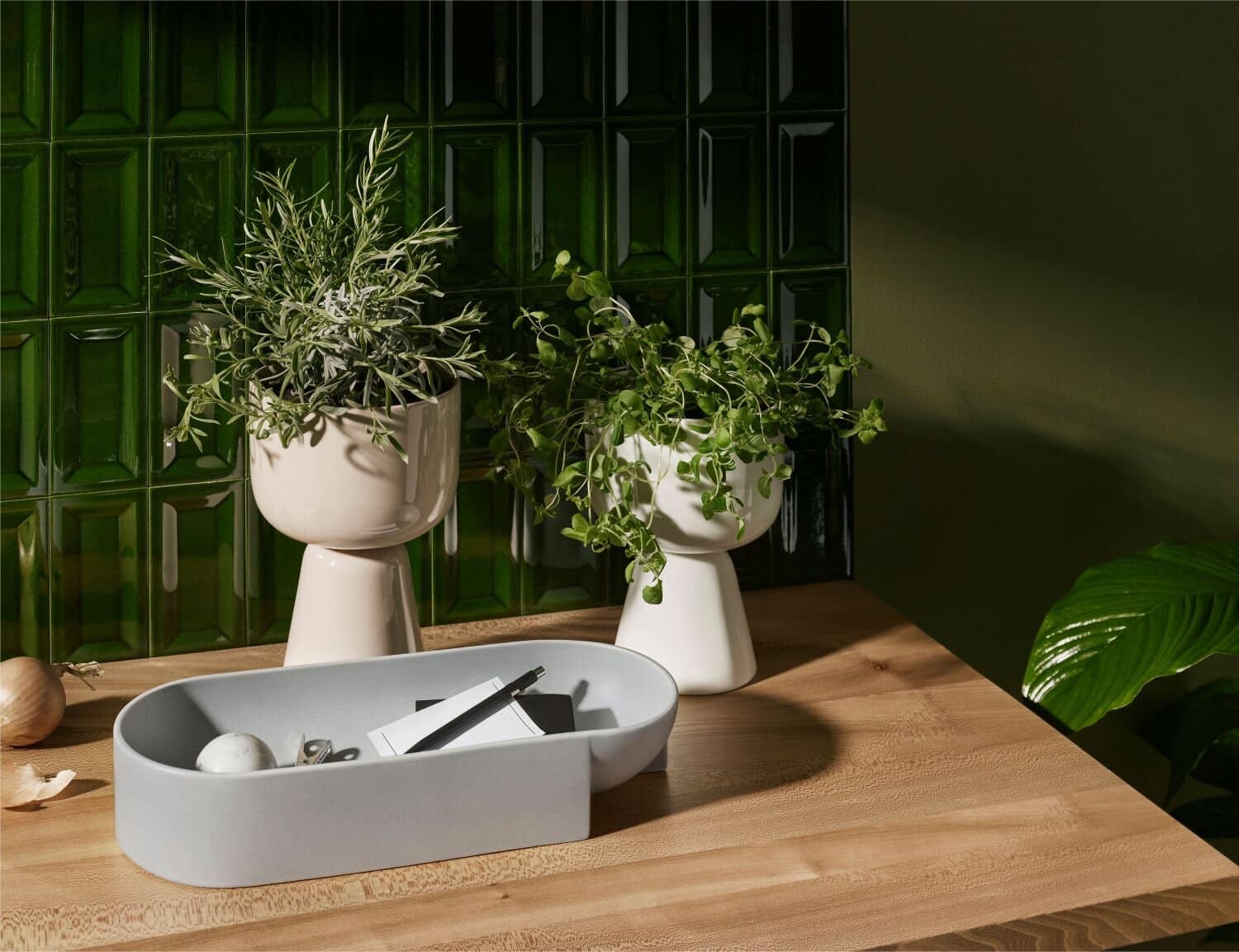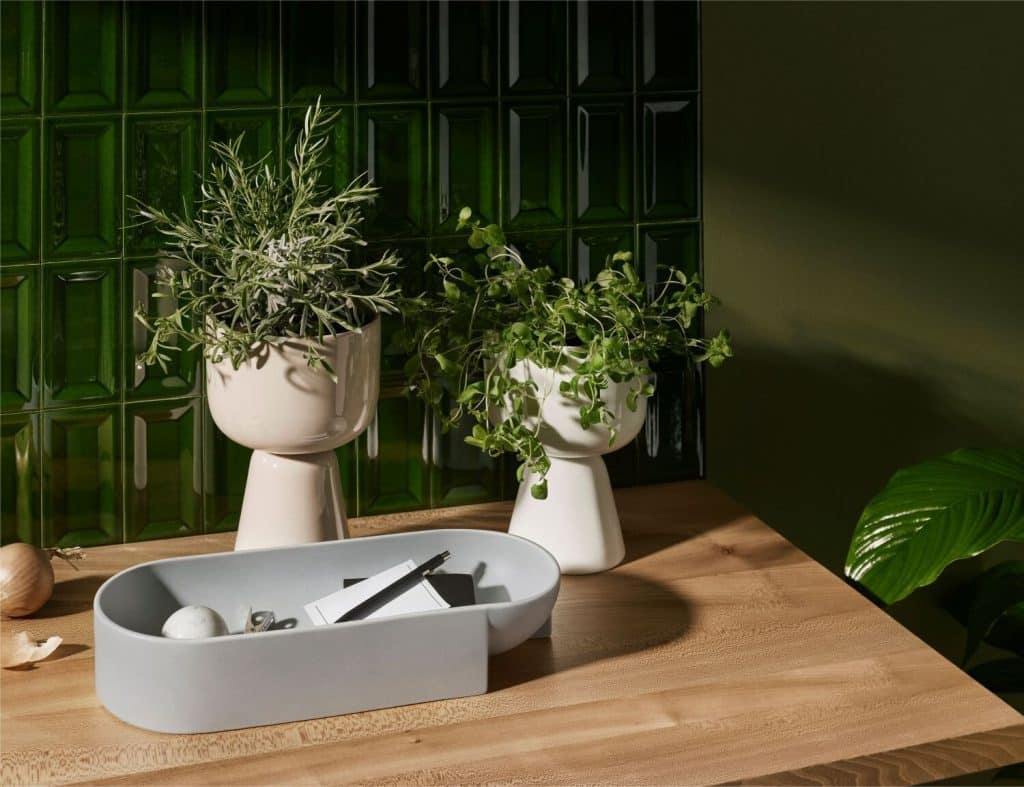 Kuru collection features distinct, sculptural pieces that were designed to work harmoniously together, with other objects, or to look beautiful on their own. The simple geometry of the Kuru collection creates tranquility in any interior. While the ability to organize personal belongings like headphones, keys, jewelry and much more in these highly functional storage solutions brings joy to the everyday. Equally as elegant when not in use, the Kuru collection includes handmade bowls in ceramic and pressed glass as well as mouthblown frosted vases. All available in complementary colours in earthy, natural tones.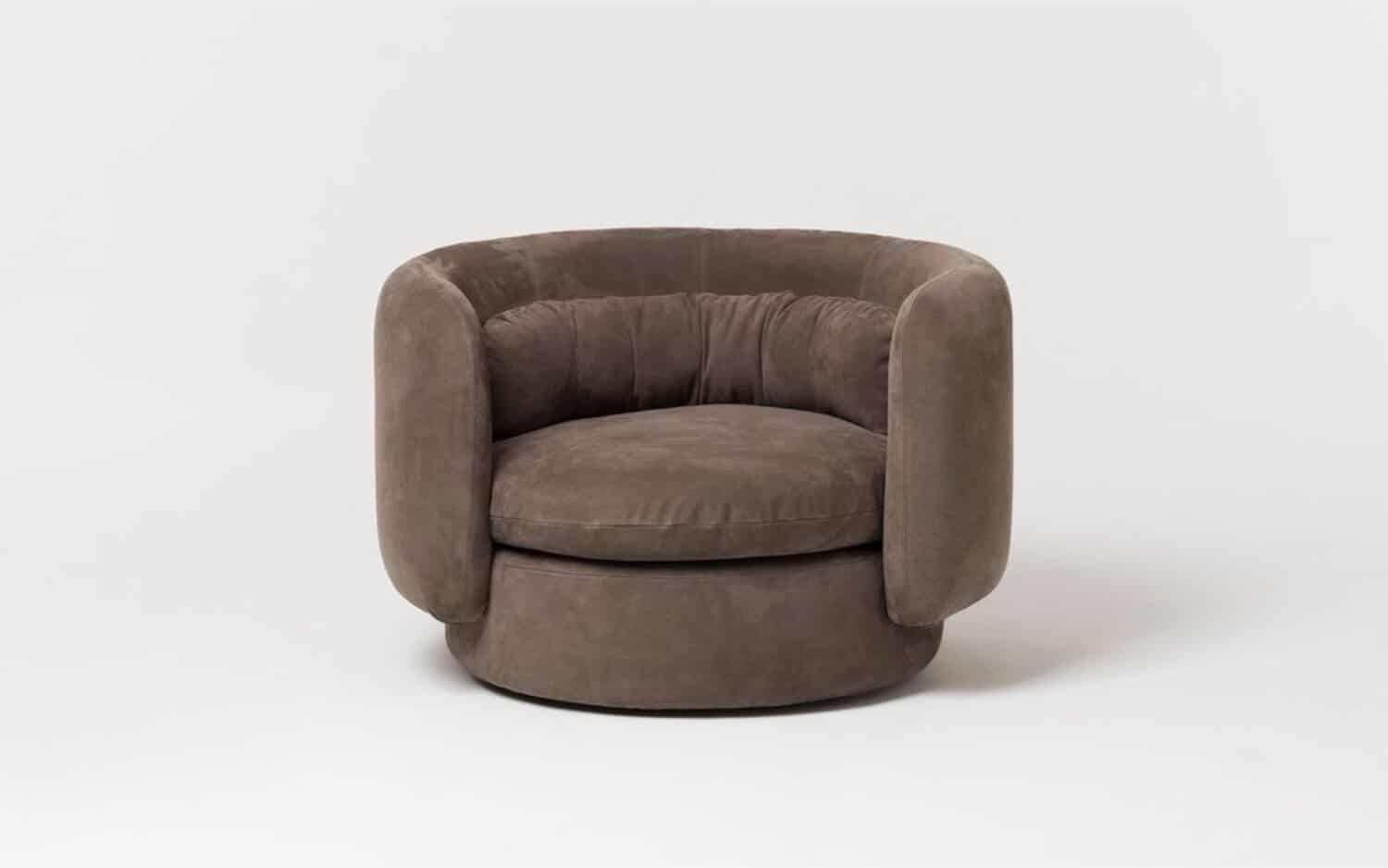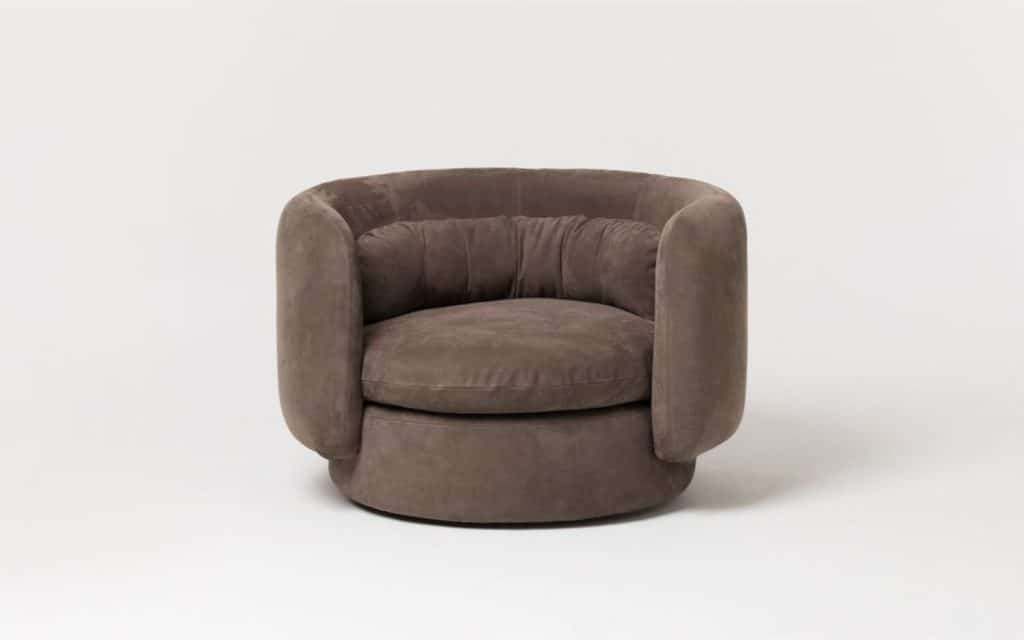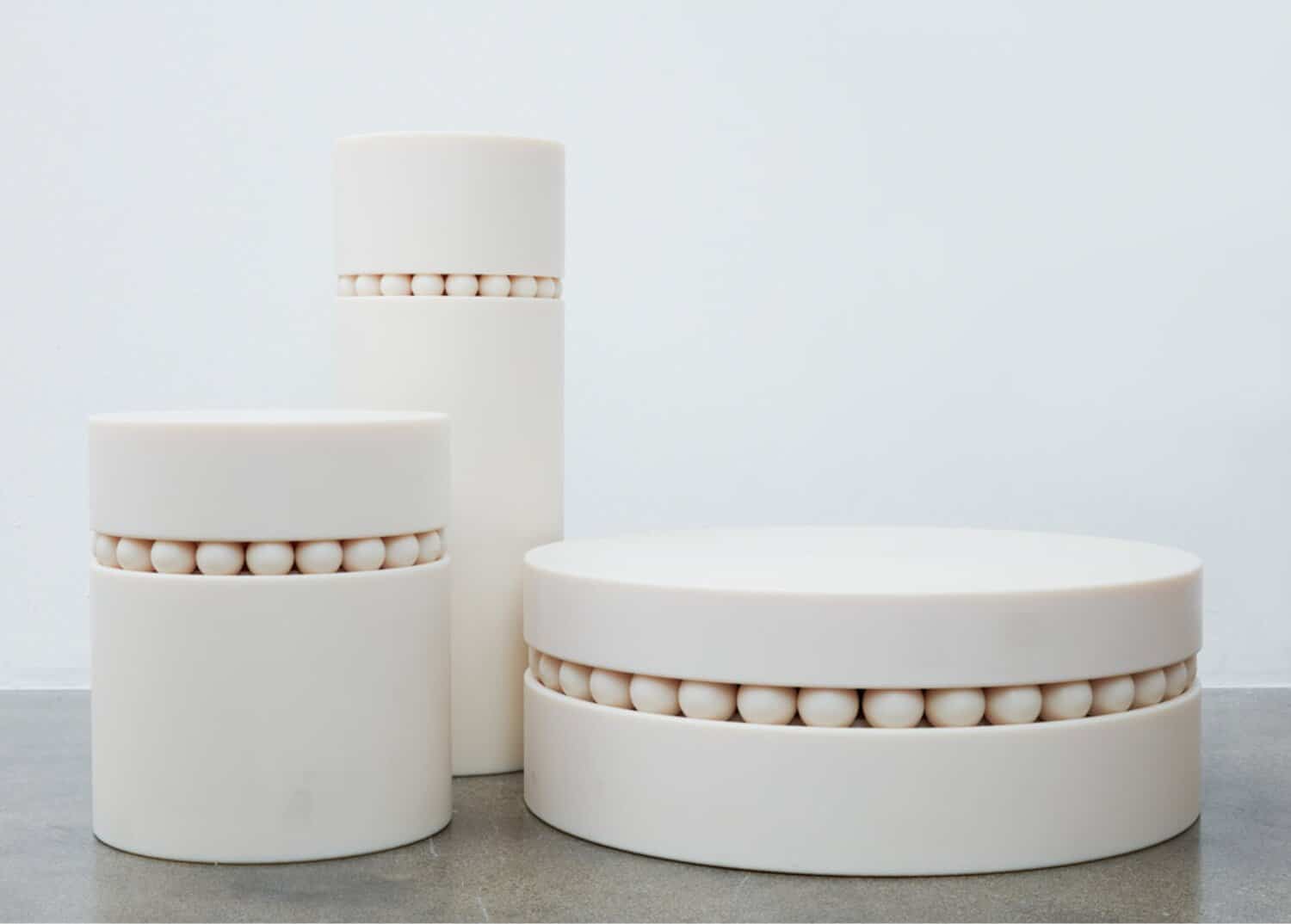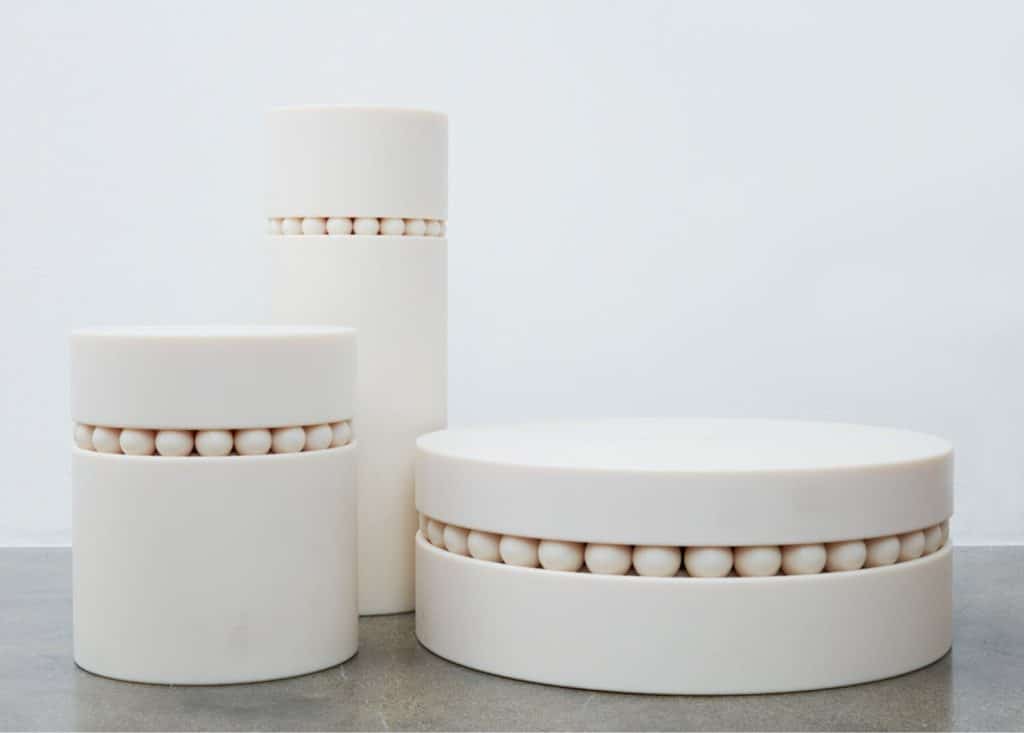 INFORMATION
All images with courtesy of Philippe Malouin