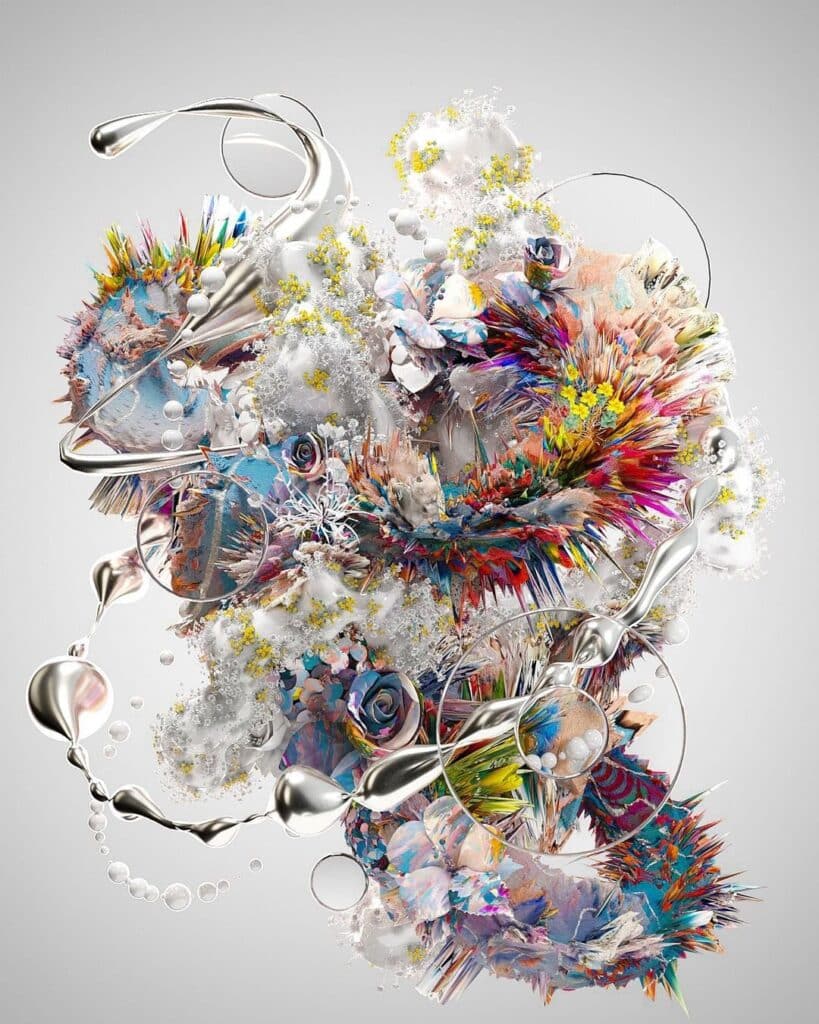 PLEASE INTRODUCE YOURSELF
Hello, My name is PJ Richardson. I am a digital artist, animation director, and designer from Los Angeles, California.
HOW DID YOU GET INTO ART AND WHAT MOTIVATES YOU TO CREATE?
I started as a graffiti artist in the 90s. Then, discovering motion graphics, I dove into the world of moving images, animation, and digital 3d art. Lately what strongly motivates me is the mixture of pop culture, the fast-moving pace of AI art, and intersecting that with 3d modeling and rendering. The goal is, what kind of new visceral feelings can I generate in a fresh new way pulling from all 3.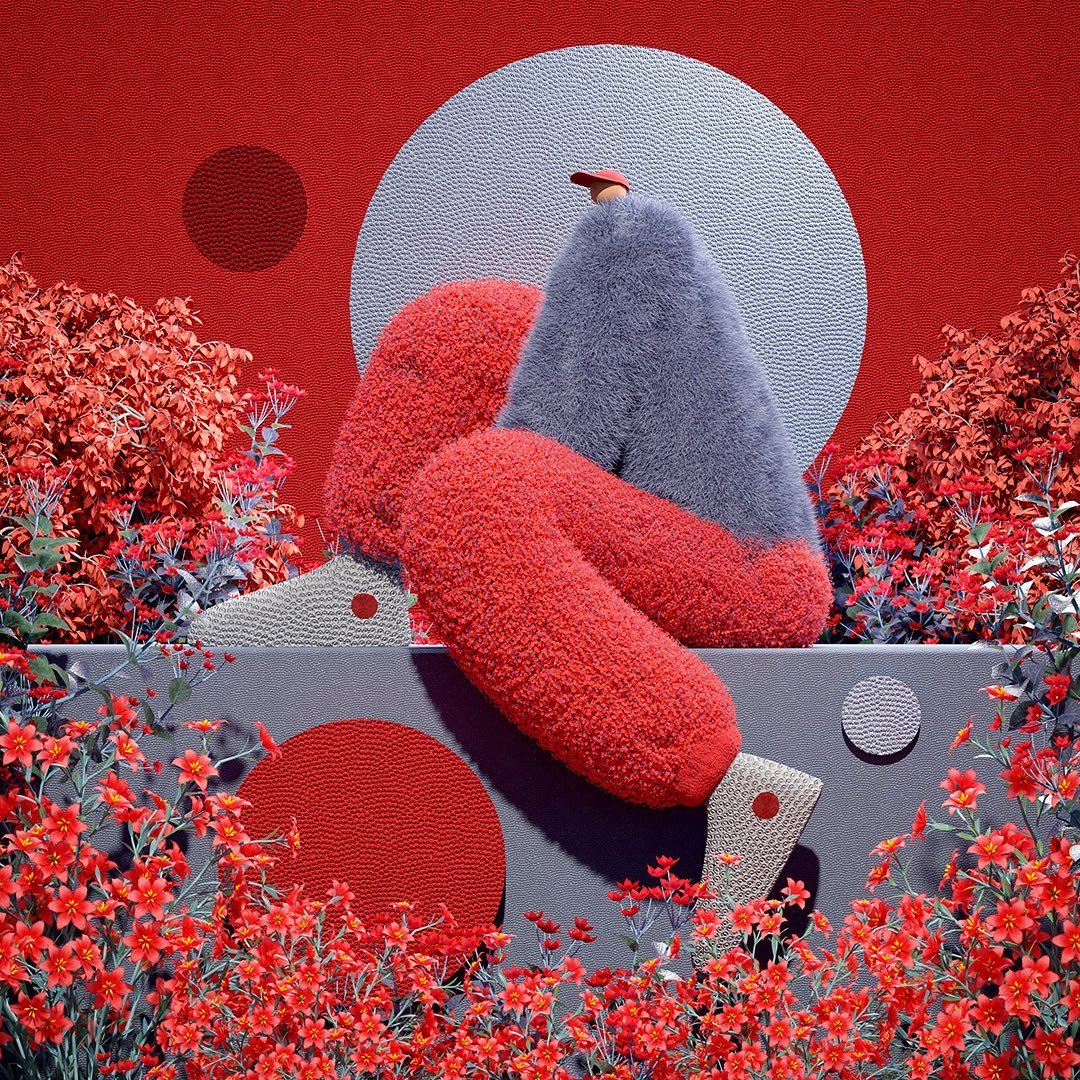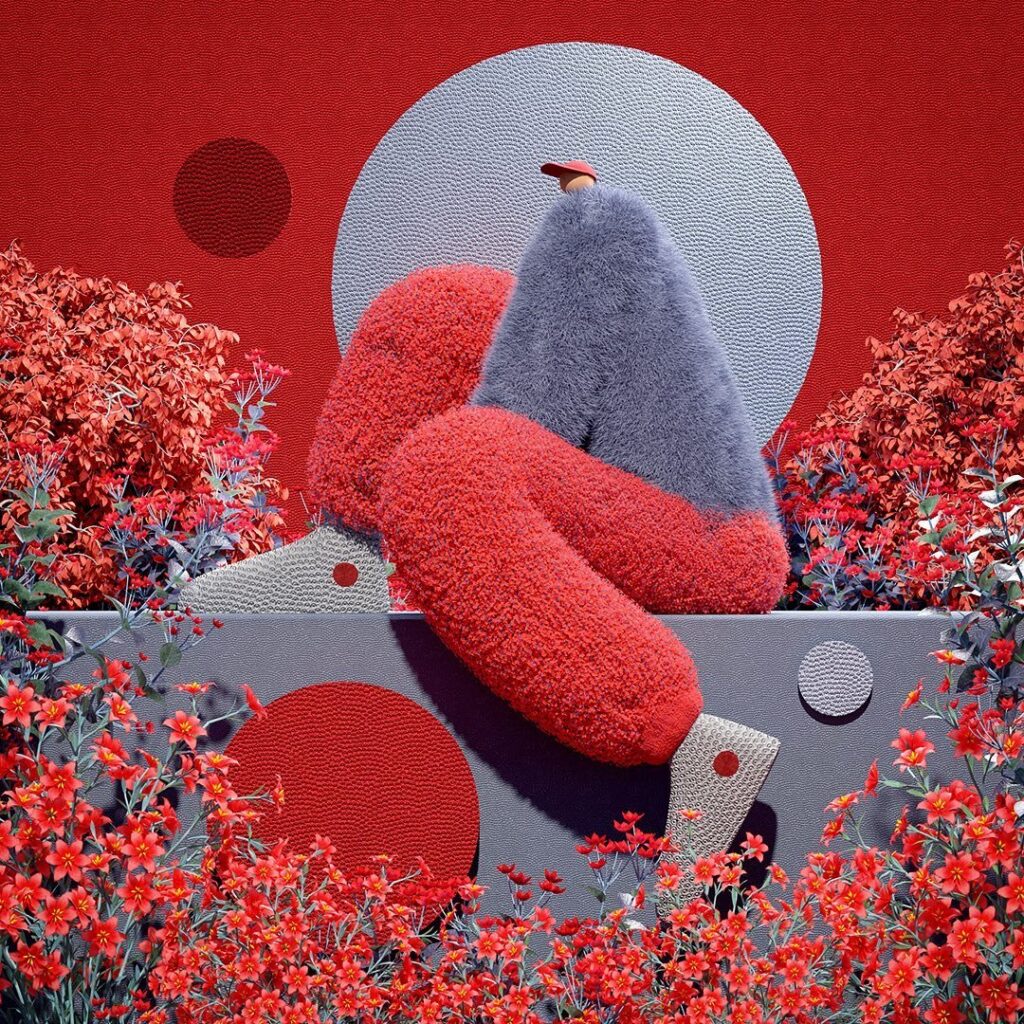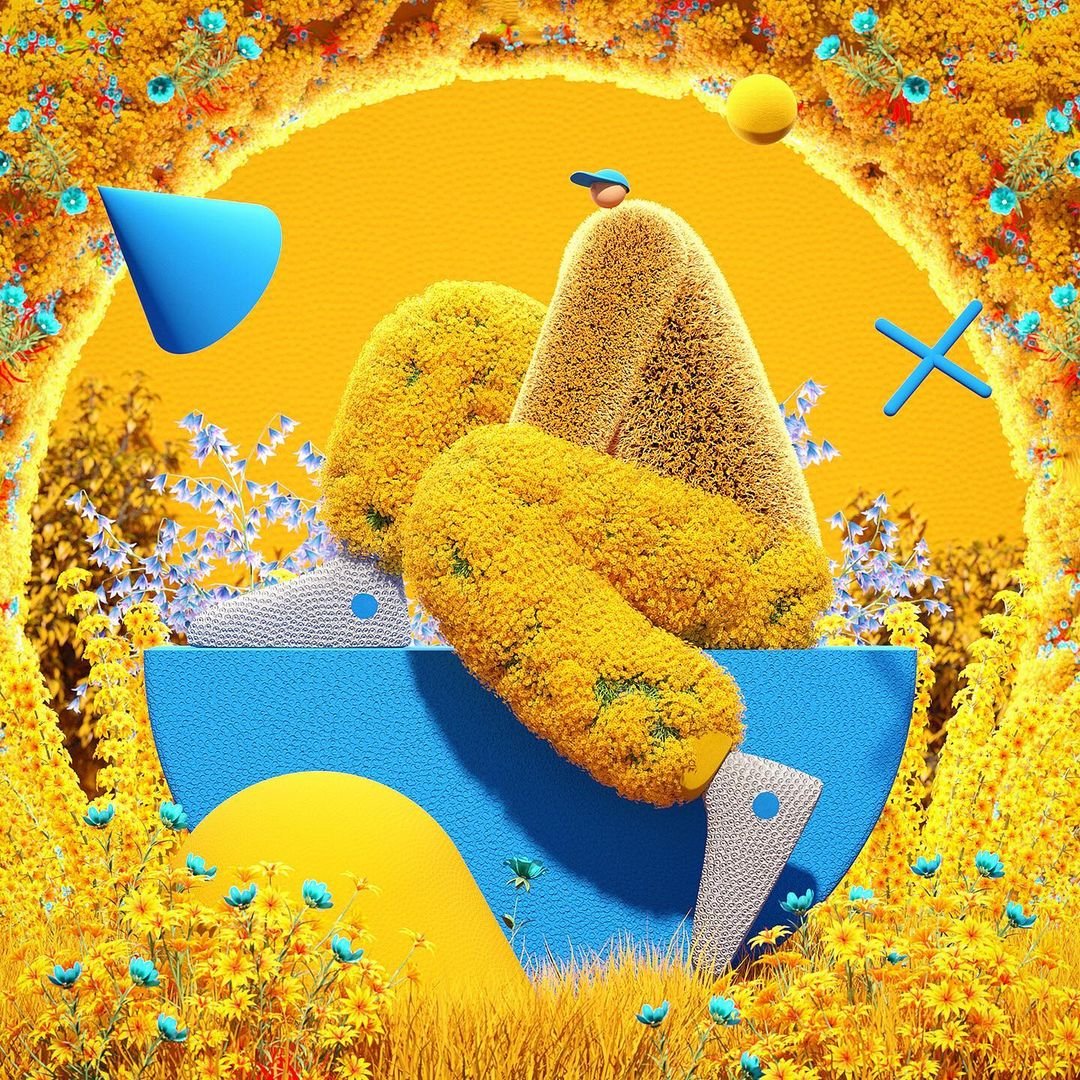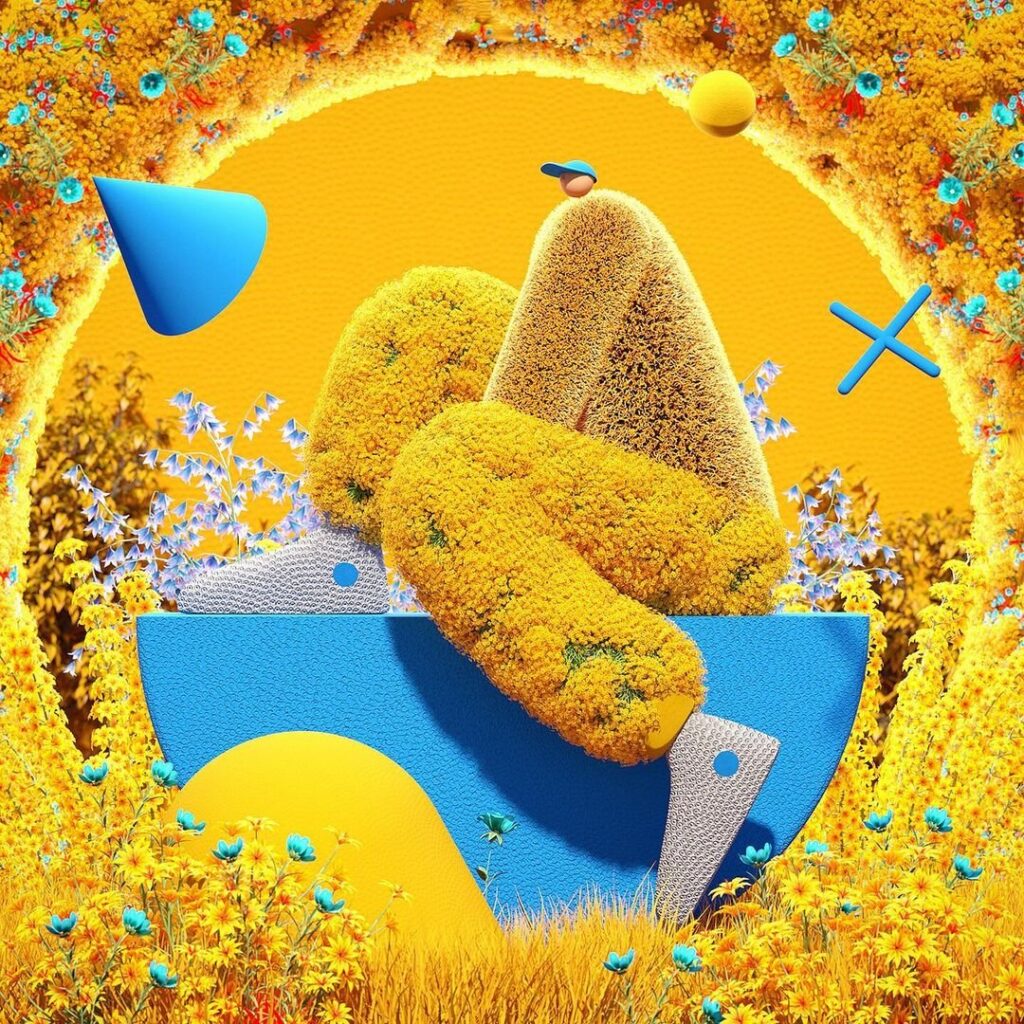 HOW WOULD YOU BEST DESCRIBE YOUR STYLE AND WHO/WHAT ARE SOME OF YOUR MAJOR INFLUENCES?
For my more colorful, playful work, Kaws for sure. But I've tried to push my work in a much more elegant direction by combining ai into the imagery. XK studios, Future Deluxe, Sixnfive, and European artists like Subframe and Vincent Schwenk I've been an inspiration. But truly, discovering visuals on Instagram and the NFT Twitter space has really opened my mind so much further.
TELL US ABOUT YOUR WORKING PROCESS?
I often start with a very shitty pencil sketch and some sort of technical goal. Mainly from the POV of trying to learn something completely. With this latest flower series, I combined a few more steps. I used inputs into AI art-generating software to get me into the general ballpark tonally. Unpressed them to 8k with another AI scale tool. Then, in 3d, I applied the AI art as 3d displacement maps to create this energetic spikey look. I supplement that with 3d models that feel almost like growths to give viewers something more tangible to connect with. The end result is this balance between the calming feeling of flowers and nature combined with the violent pace of AI art as both a tool and a movement. Hence the name of the series, Flora Futurum. Each piece is built around a specific flower, its colors, and its visual tendencies.
SEND A MESSAGE TO YOUR FUTURE SELF
Forget the socials. Keep making, keep experimenting, but also, make sure to say something deliberate with your art, even if just for yourself.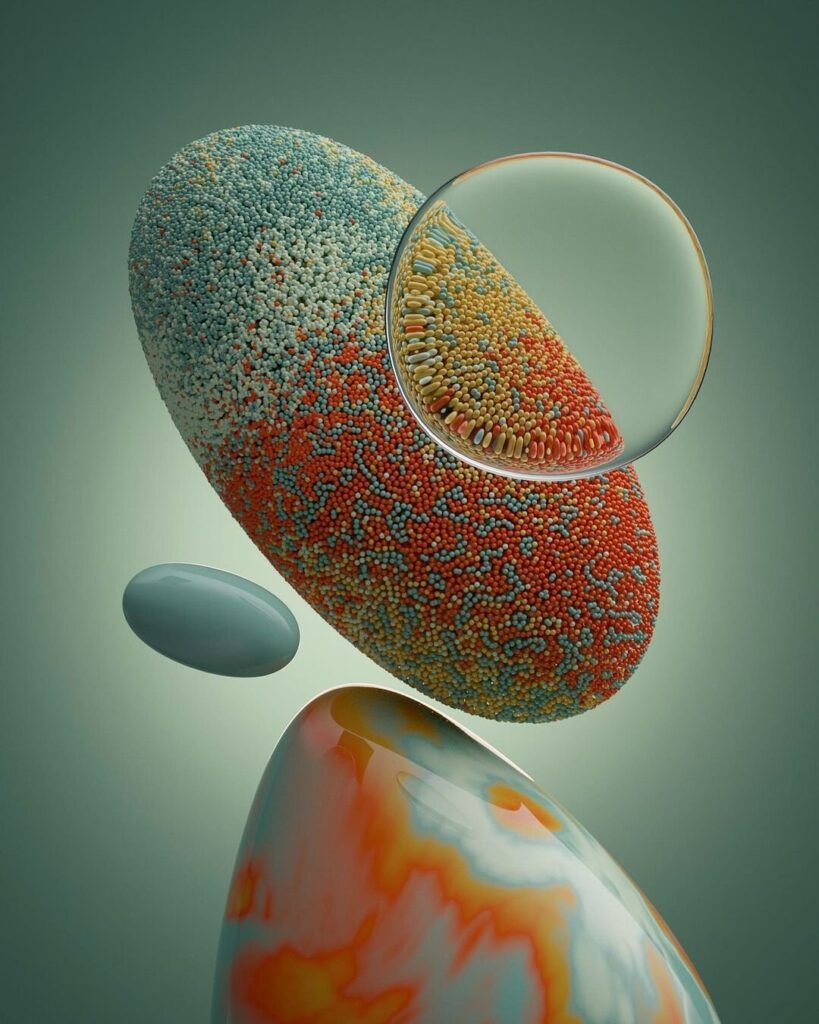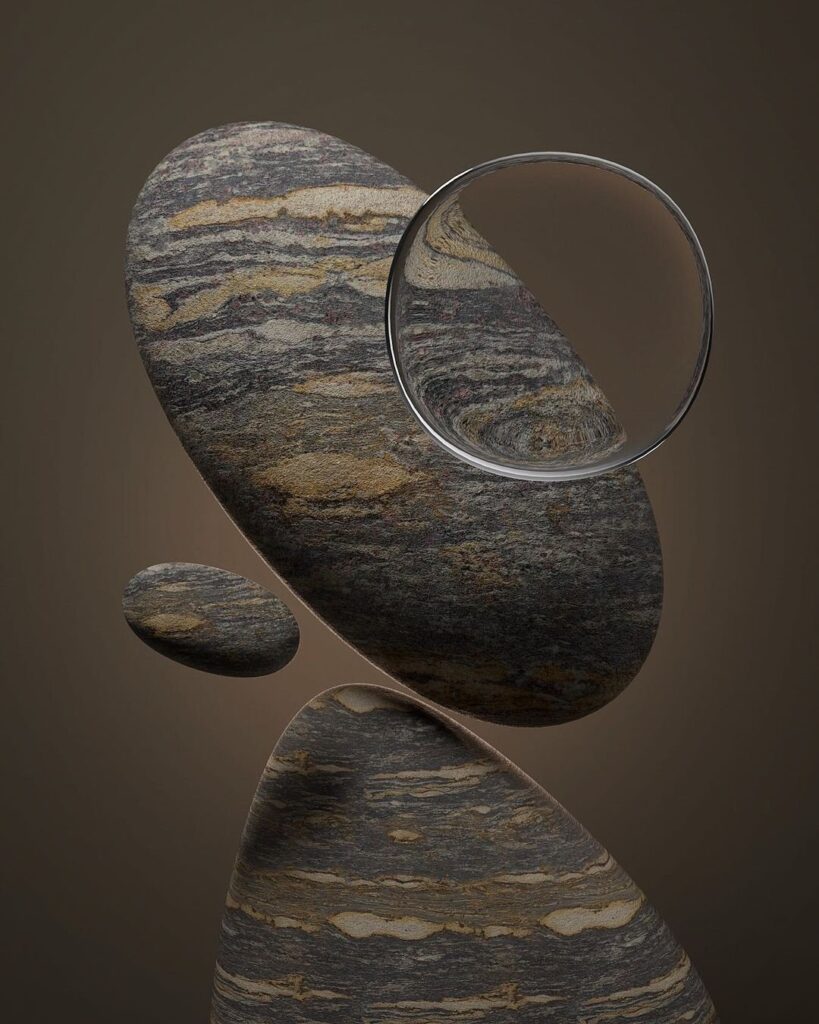 INFORMATION
Images with courtesy of PJ Richardson