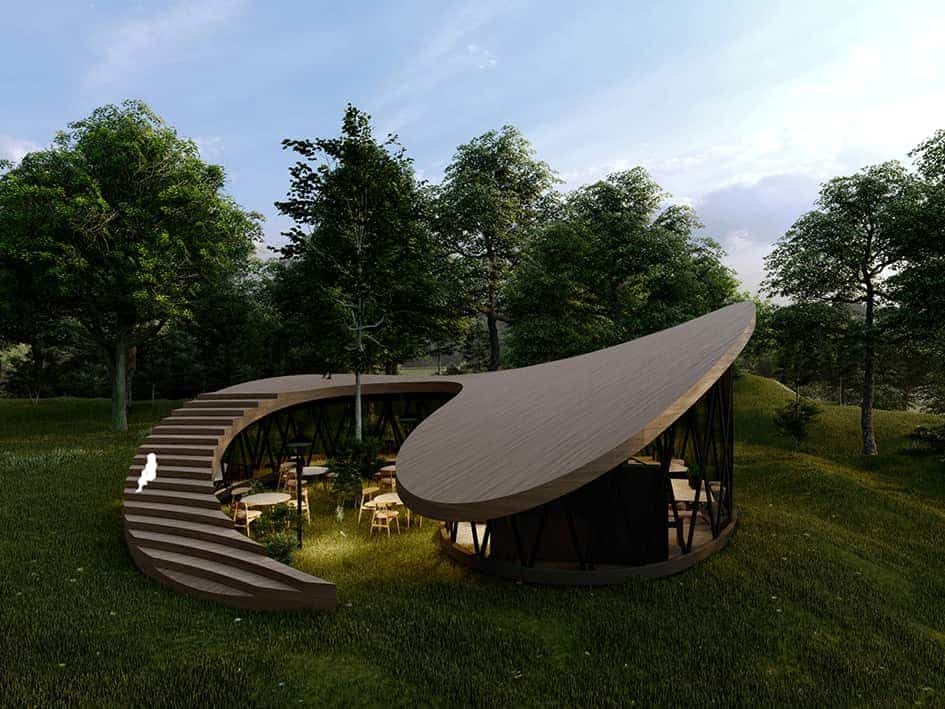 R.E.M.M Studio: Spiral Cafe is the design of a small coffee shop in the green space of Mazandaran Forest. This cafe, along with 29 other projects, will form the Izadshahr Forest Park, which is the largest forest eco-park in the Middle East. The spiral café building will be built on one floor. The space inside is an open space (universal).
The form of the cafe is designed based on the circle, which provides the maximum amount of view for those who use it. All its walls are made of glass. The envelope of the building starts from the ground and has a staircase accessible to people up to a height of about 3 meters. in other words, the staircase on the roof is used as a service area in the open space. After finishing the stairs, there is a sloping roof that is compatible with the climate of the area. Because the building is located in a rainy area. In the middle part of the volume, there is an empty space that draws nature into the volume of the building and combines with it.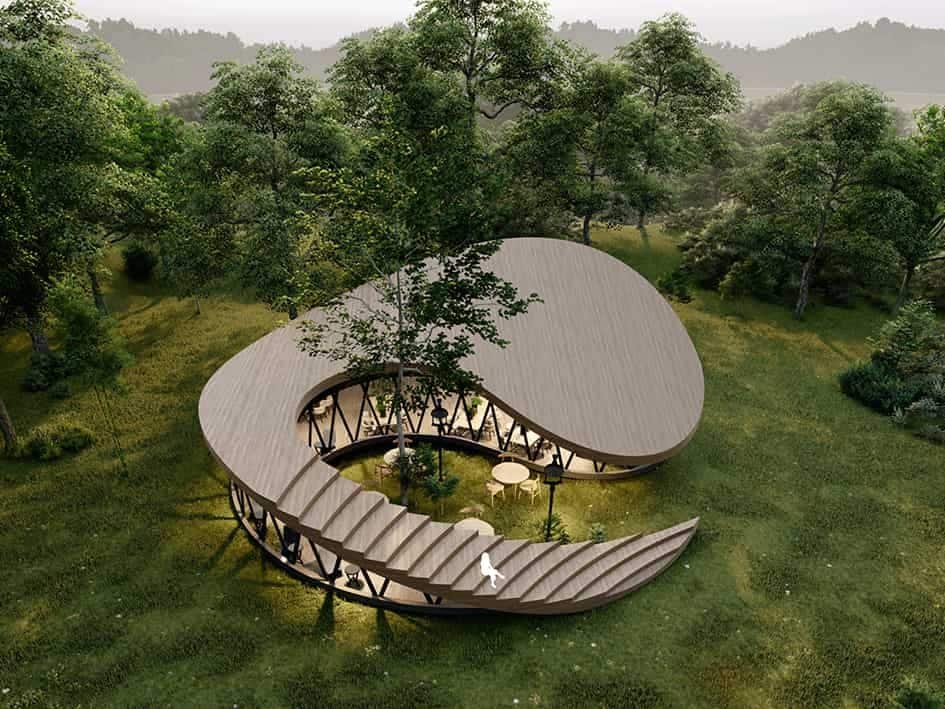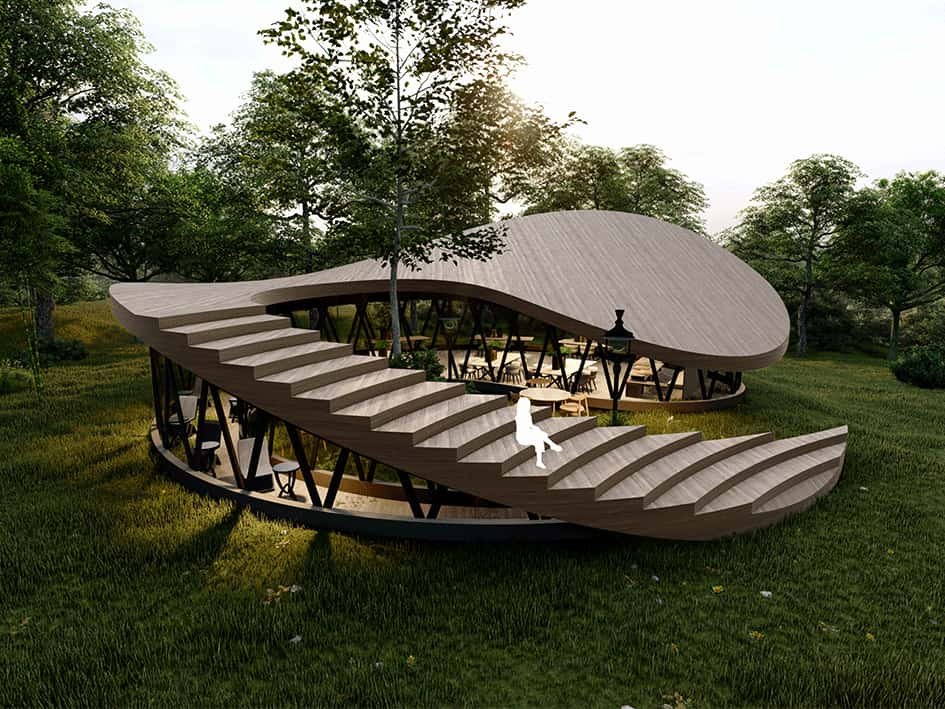 The spiral café has a non-uniform skyline. In selecting materials, an attempt has been made to make maximum use of local materials. Except for glass, other materials are supplied from the project site. Large glass surfaces in the façade of the spiral café, in addition to providing transparency and perspective, help maximize the use of natural light and reduce the use of artificial lighting. Due to the shallow depth of the building, natural light easily penetrates all parts of it. The area of the cafe is less than 300 square meters and has a capacity of serving about 150 people per day.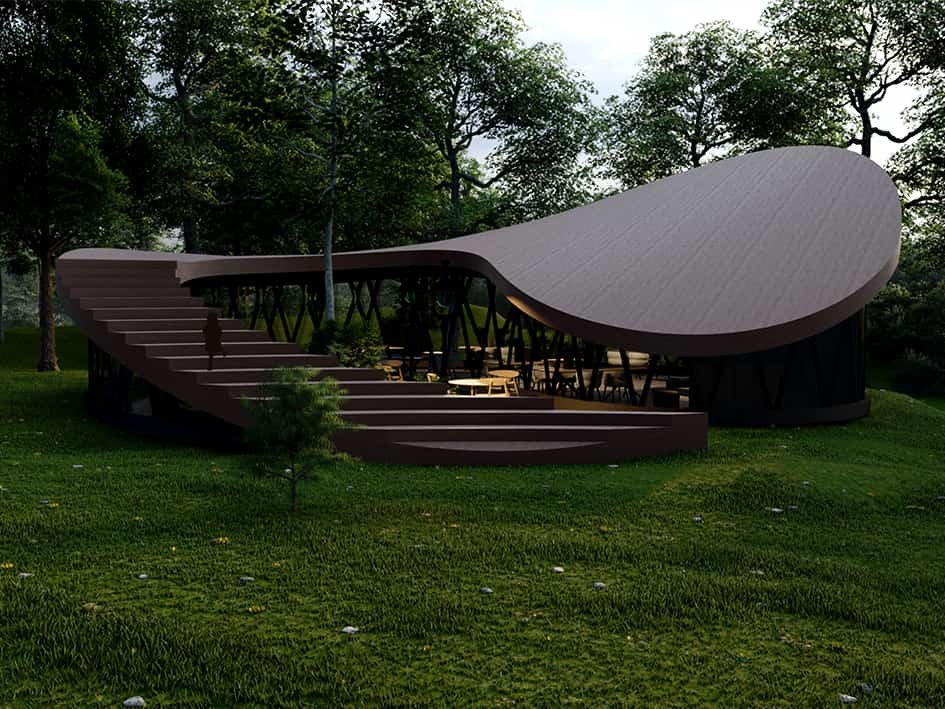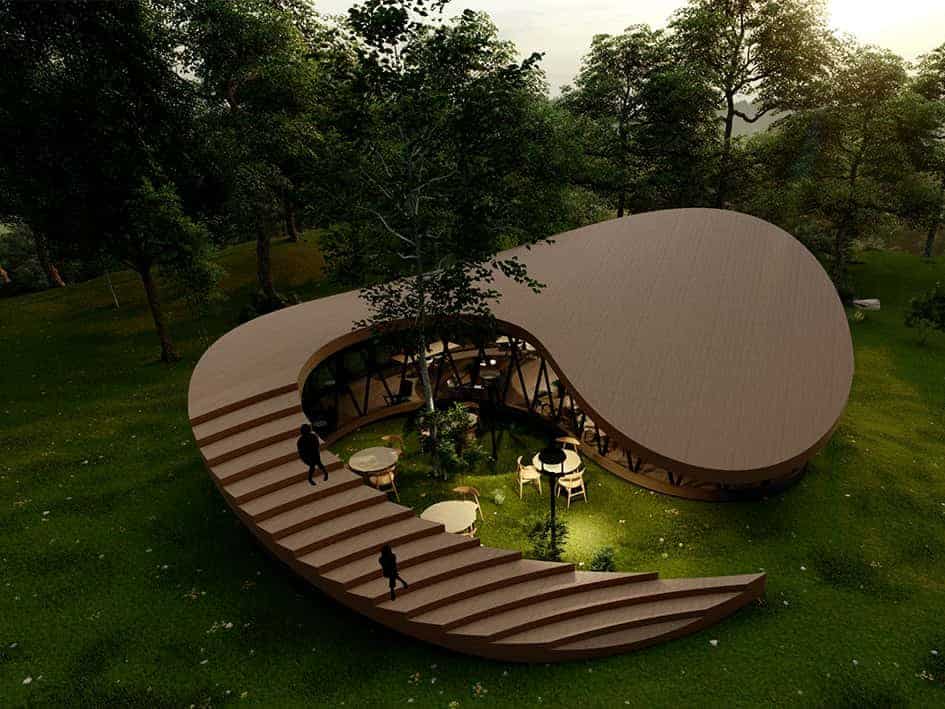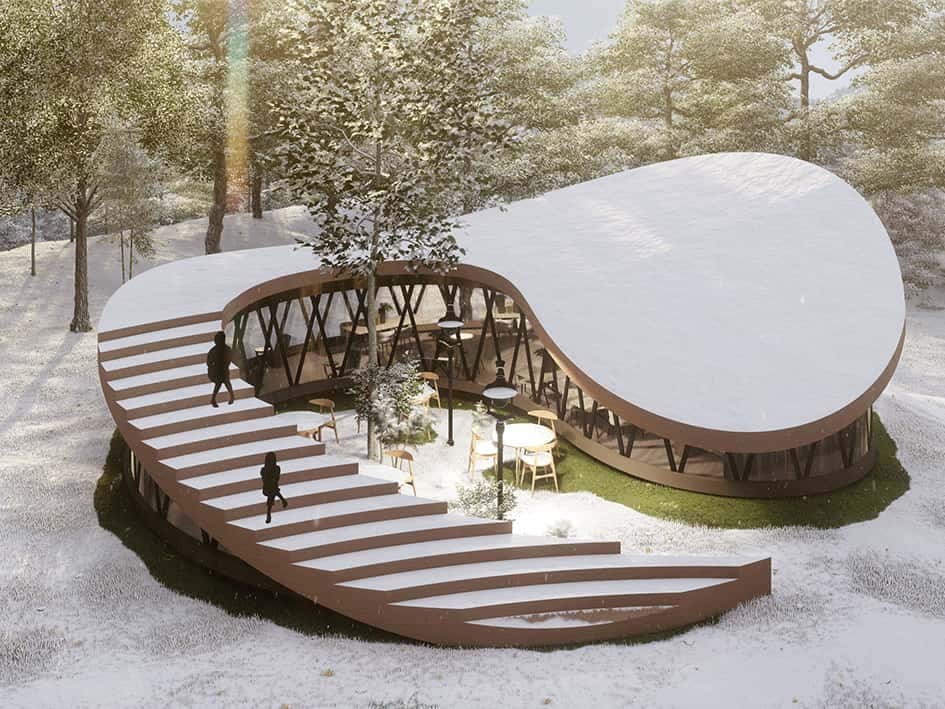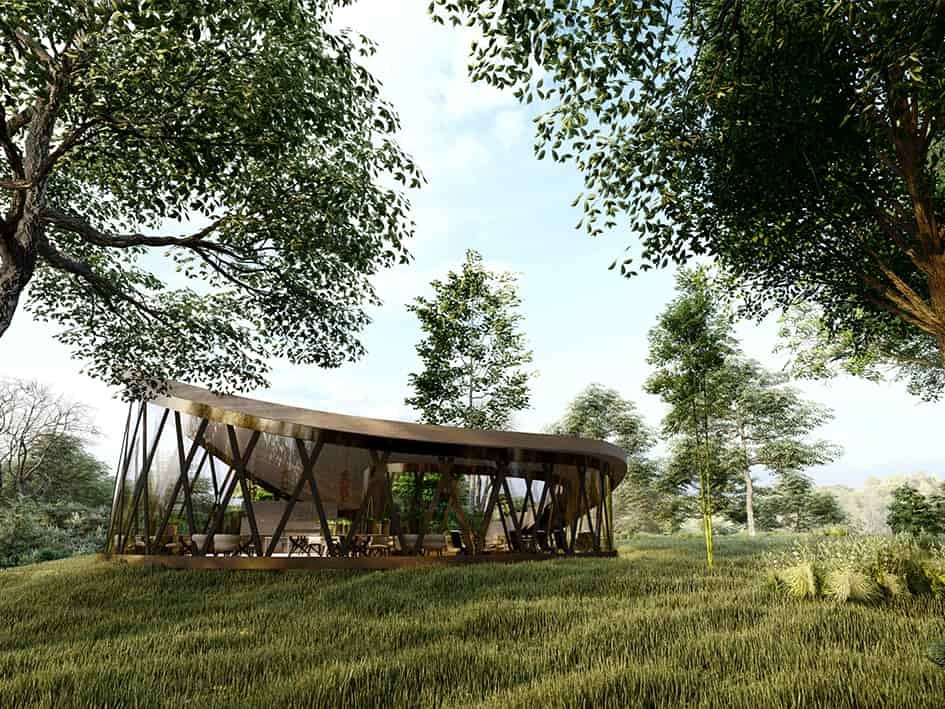 INFORMATION
Project Name: Spiral Café
Architecture Firm: R.E.M.M Studio
Principal Architect: Maryam Rezazadeh
Project Location: Izadshahr Forest Park, Mazandaran, Iran
Site Area: 400 Hectares
Design Team: 3D Modeling – Morteza Rezazadeh, Visualization – Elham Rezazadeh
Tools Used: Rhino, Lumion, AutoCAD
Design Year: 2021
Civil Engineer: Reza Rezazadeh
Area: 300 square meters
Status: Phase II Design
Client: Izadshahr Municipality
Typography: Tourist, Café
All images with courtesy of R.E.M.M Studio