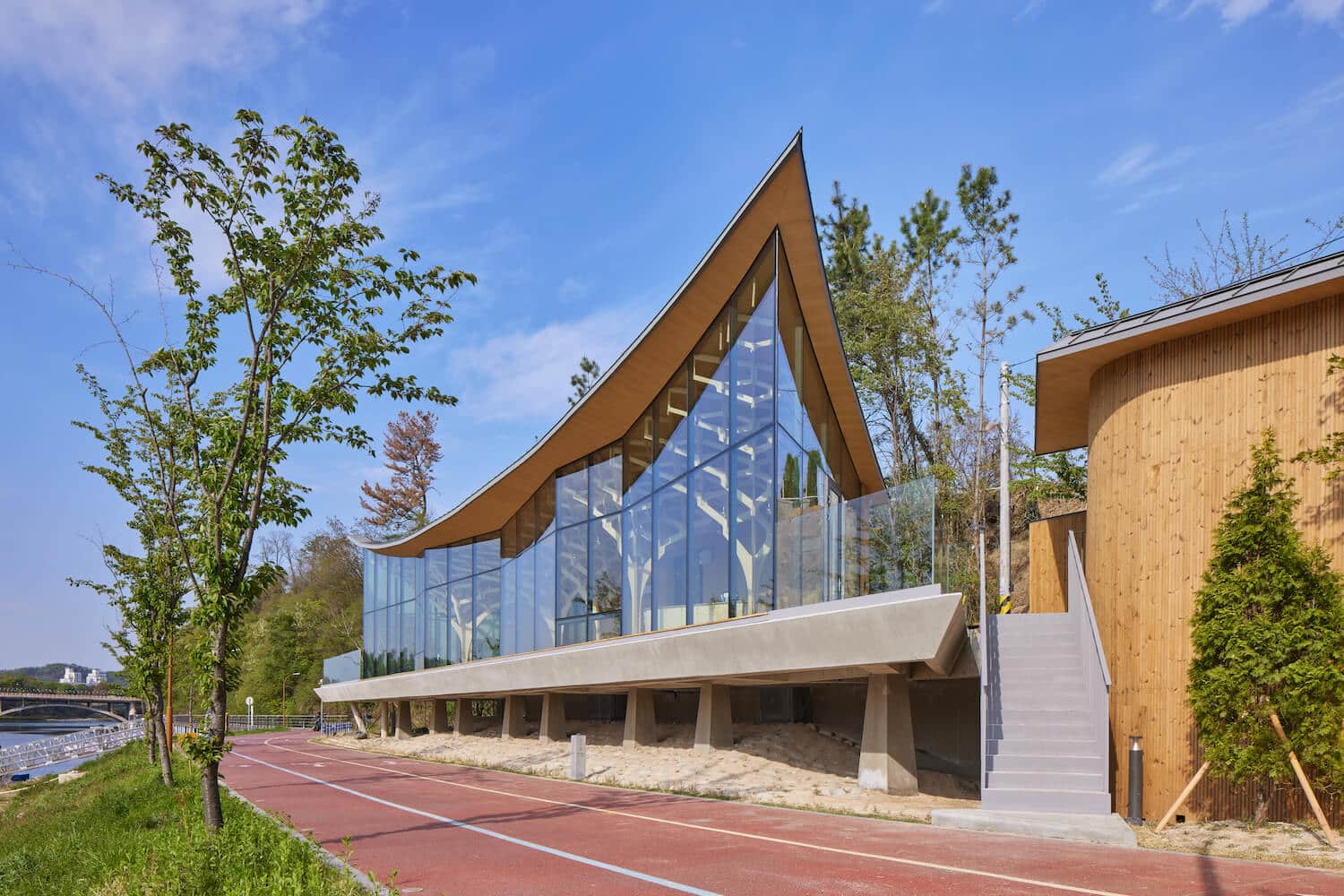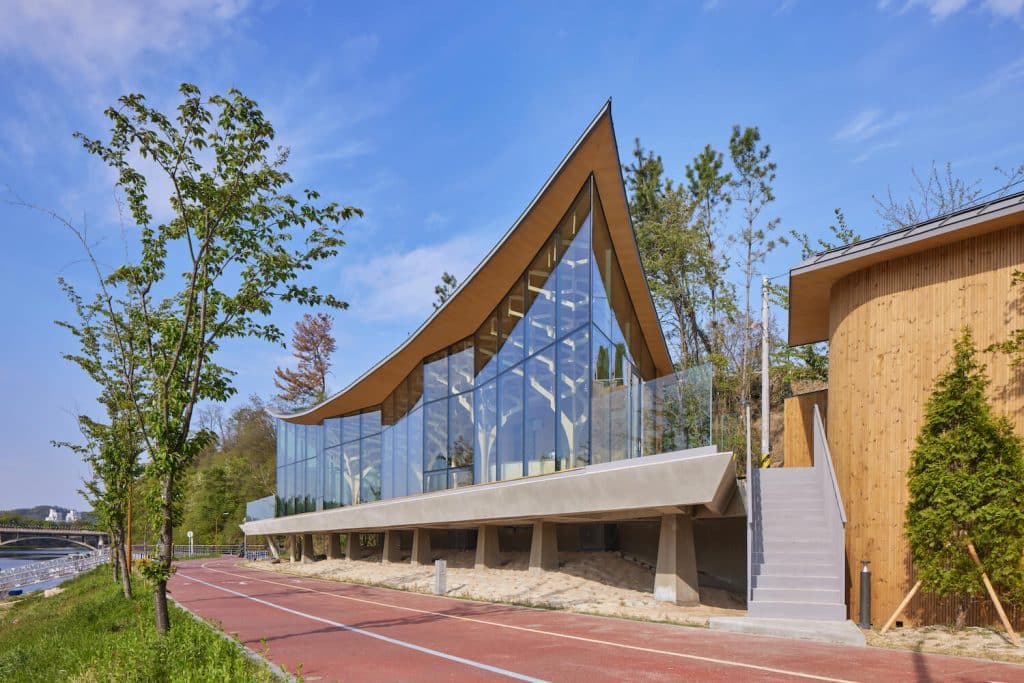 In the city of Jinju, South Korea, the architectural firm JK-AR has unveiled a remarkable creation known as the "Pavilion of Floating Lights". Designed by Principal Architect Jae K. Kim and his talented team, this architectural masterpiece blends traditional East Asian timber craftsmanship with cutting-edge technology to reinvent the concept of a pavilion.
The Pavilion of Floating Lights pays homage to the rich heritage of East Asian timber architecture, specifically the '-ru', which is akin to a pavilion on a grand scale. The design cleverly resurrects traditional assembly techniques and structural systems, featuring six tree-like columns at its core. These symbolic columns pay tribute to the six pillars of the iconic Chokseok-ru, a historic structure dating back to 1365 that stands proudly in Jinju.
One of the most remarkable aspects of this project is its commitment to preserving the essence of original carpentry by avoiding the use of nails and adhesives. Instead, advanced technology comes into play, as complex plywood members are meticulously crafted using CNC routers. Augmented Reality is employed to assemble these members into the tree structures, showcasing the incredible potential of marrying traditional craftsmanship with modern techniques.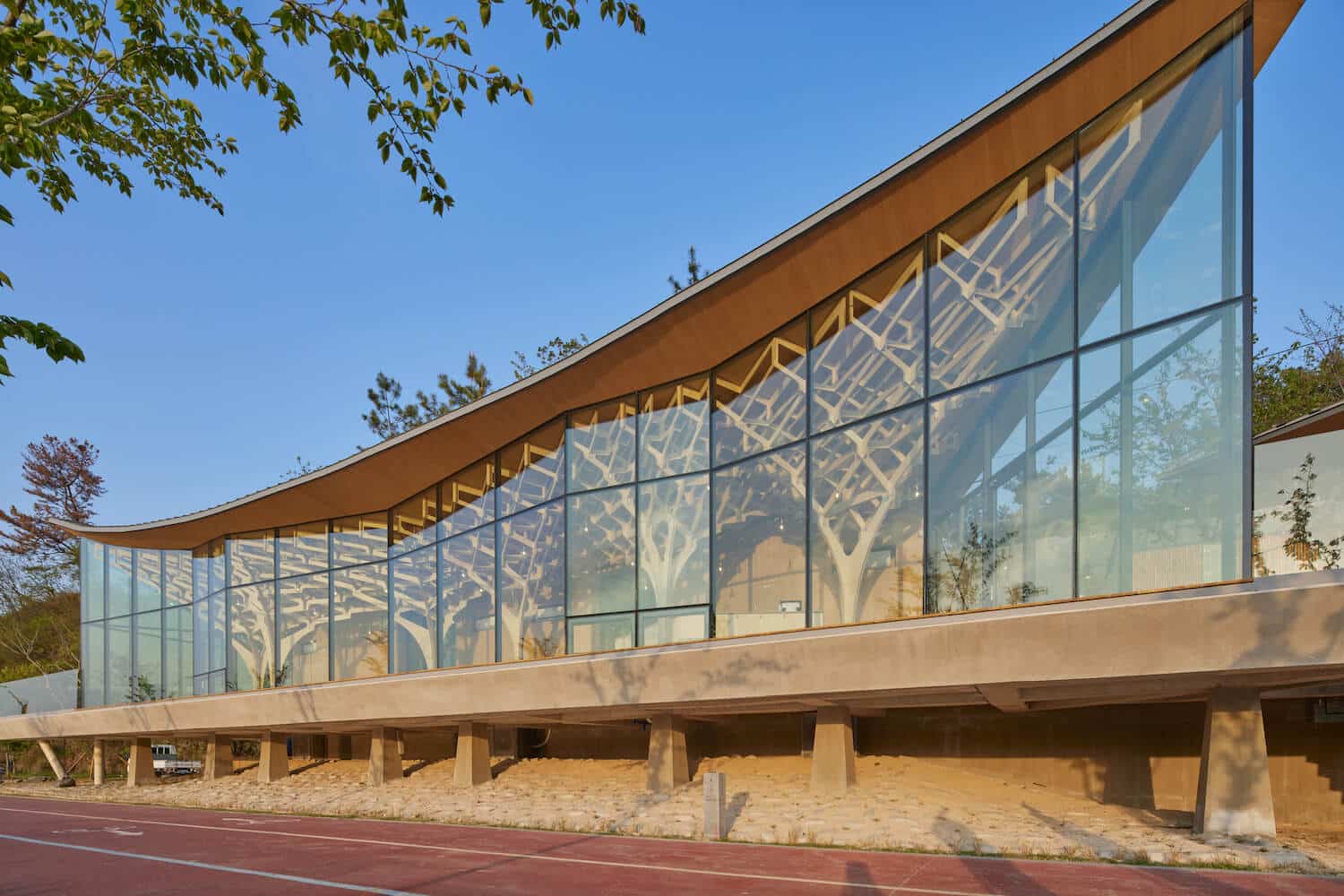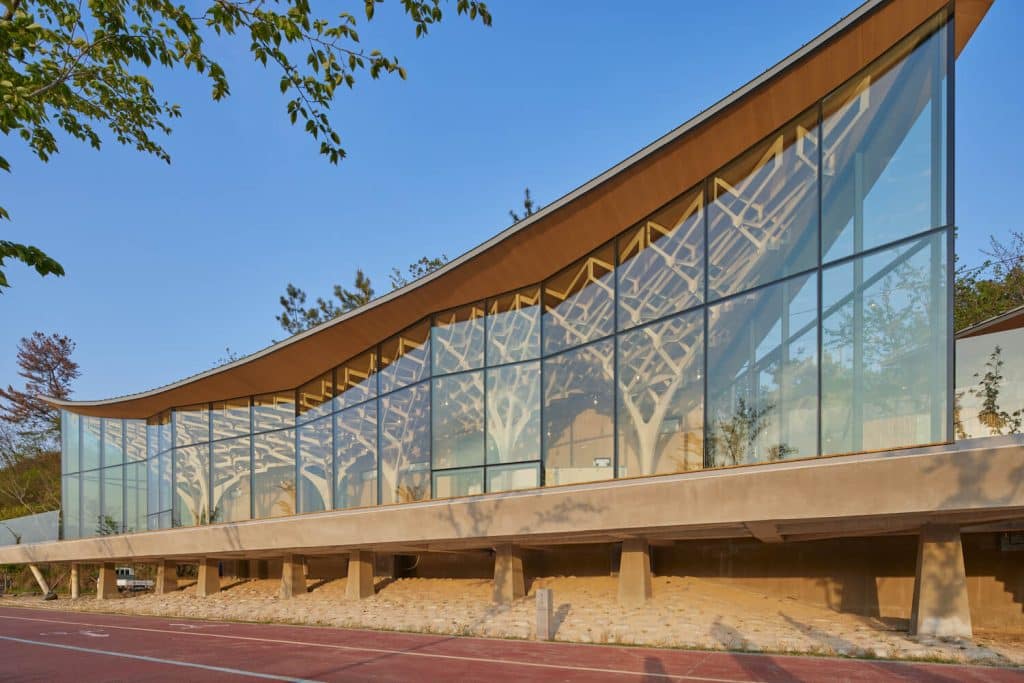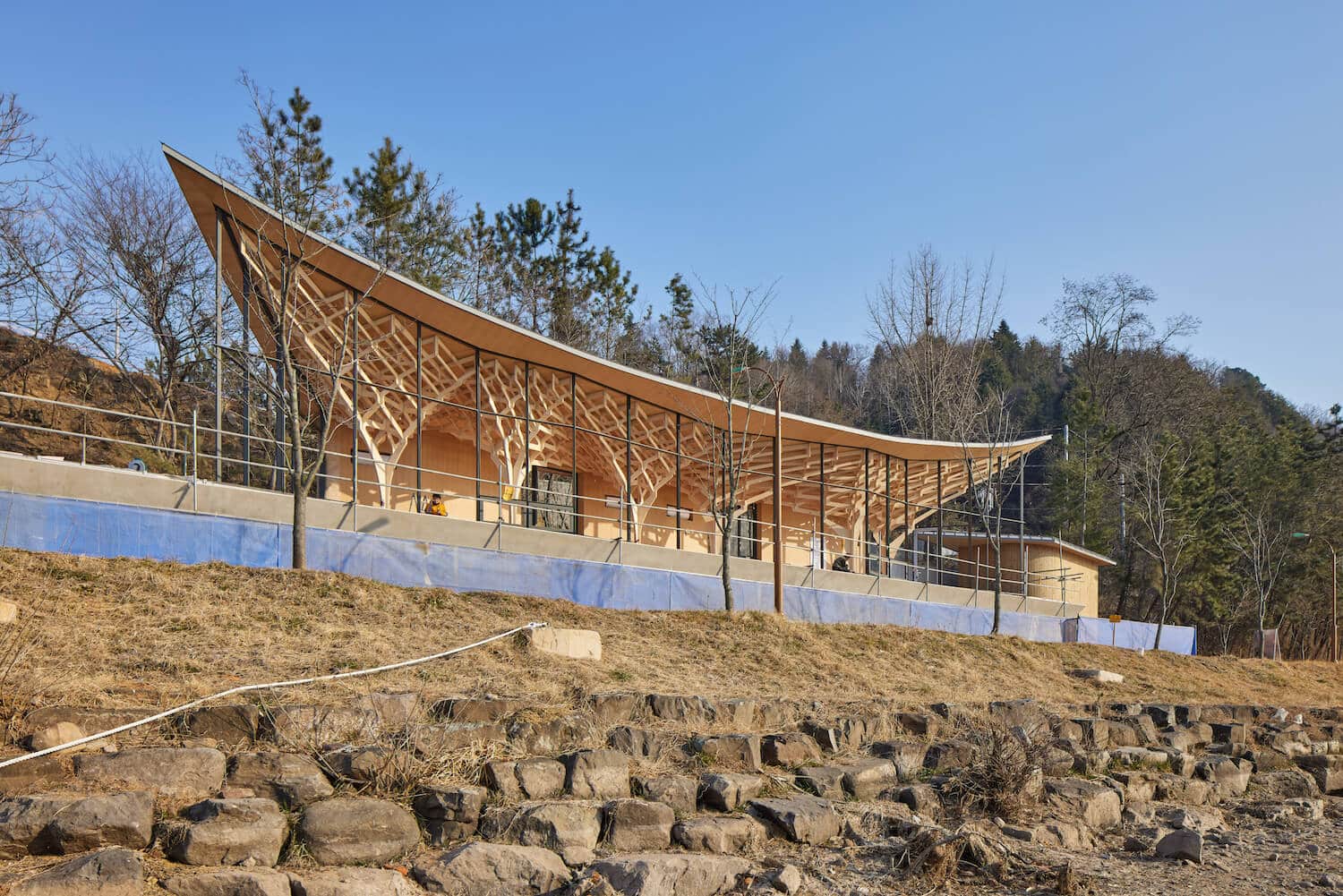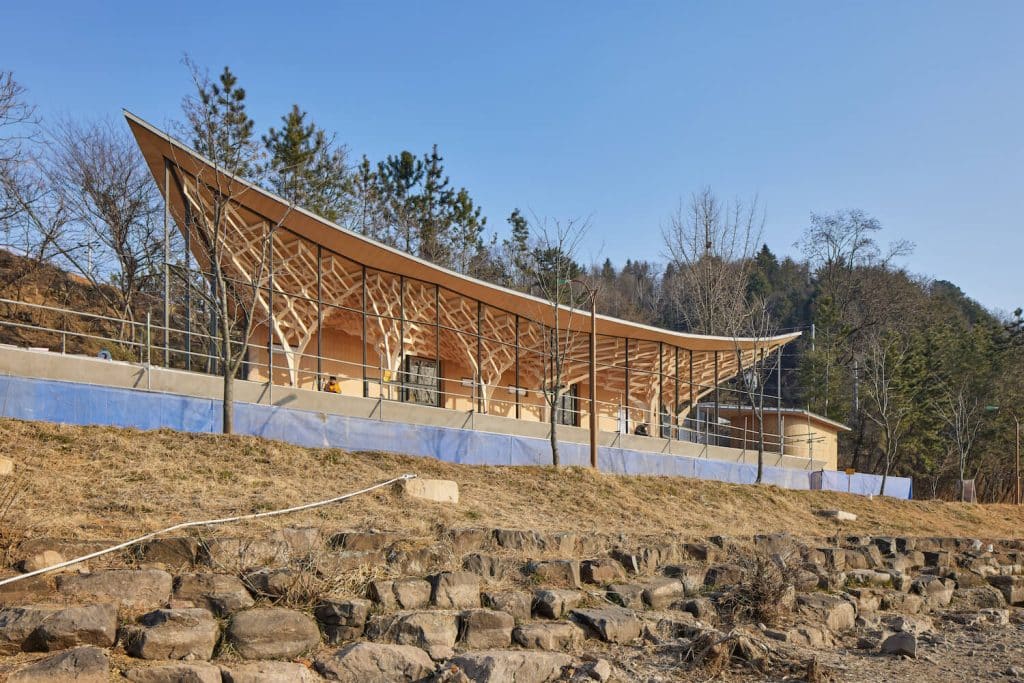 The inspiration for the Pavilion of Floating Lights draws from the city's history when bamboo forests graced the riverbanks. The tree-like columns within the pavilion evoke the ambiance of a tranquil forest pathway. The clever use of glass walls on three sides blurs the boundary between the interior and exterior, creating an inviting sense of openness.
Not only does the tree structure define the pavilion's unique interior atmosphere, but it also serves as a symbolic figure when viewed from the outside. This extraordinary project redefines the concept of a pavilion, showcasing how forgotten craftsmanship from East Asian architecture can be reborn through the fusion of tradition and technology.