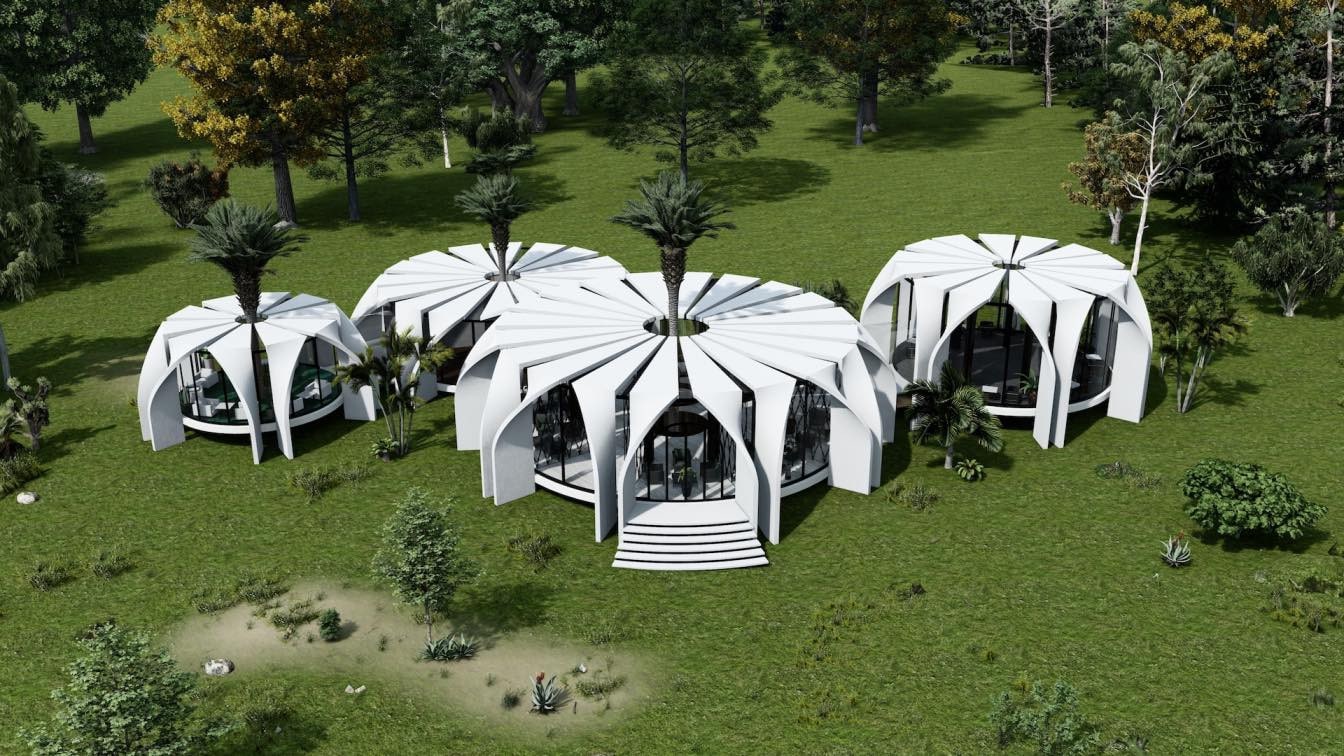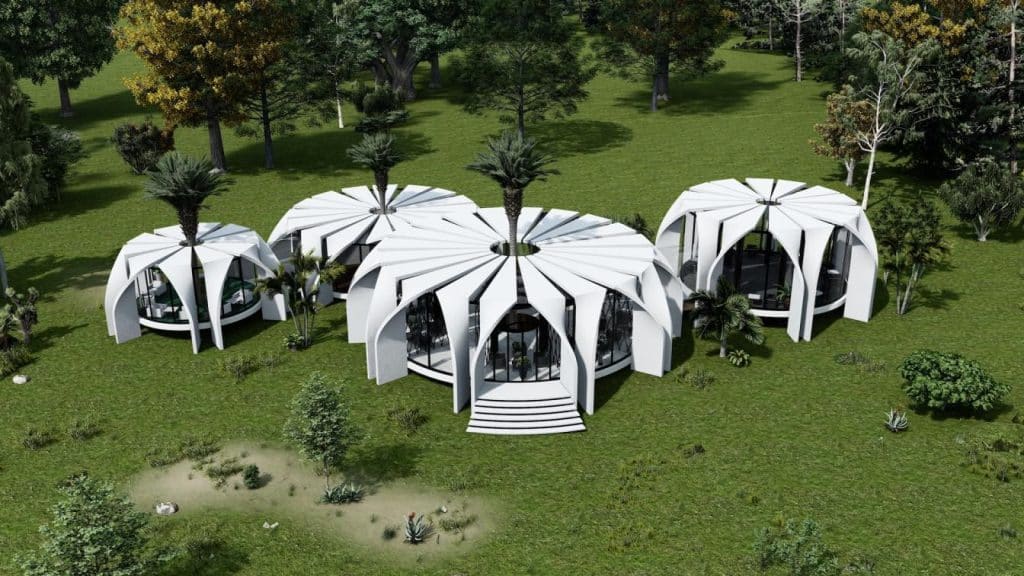 REMM Studio has designed The Coffee House as part of the largest forest eco-park in the Middle East, Izadshahr Forest Park in Mazandaran, Iran. The circular layout of the 500 square meter cafe offers panoramic views of the surrounding forestry environment, while the design is inspired by traditional Iranian architectural forms such as arches.
To create a unique module, the architects simplified the arch shape in a three-dimensional space, resulting in a new repeating pattern around the central axis. The building is divided into four separate areas, each designed as a distinct building with its own interior, including a main hall, VIP area, drink house, and order preparation area. These areas are connected through a glass tunnel and placed among the trees to minimize the need for deforestation.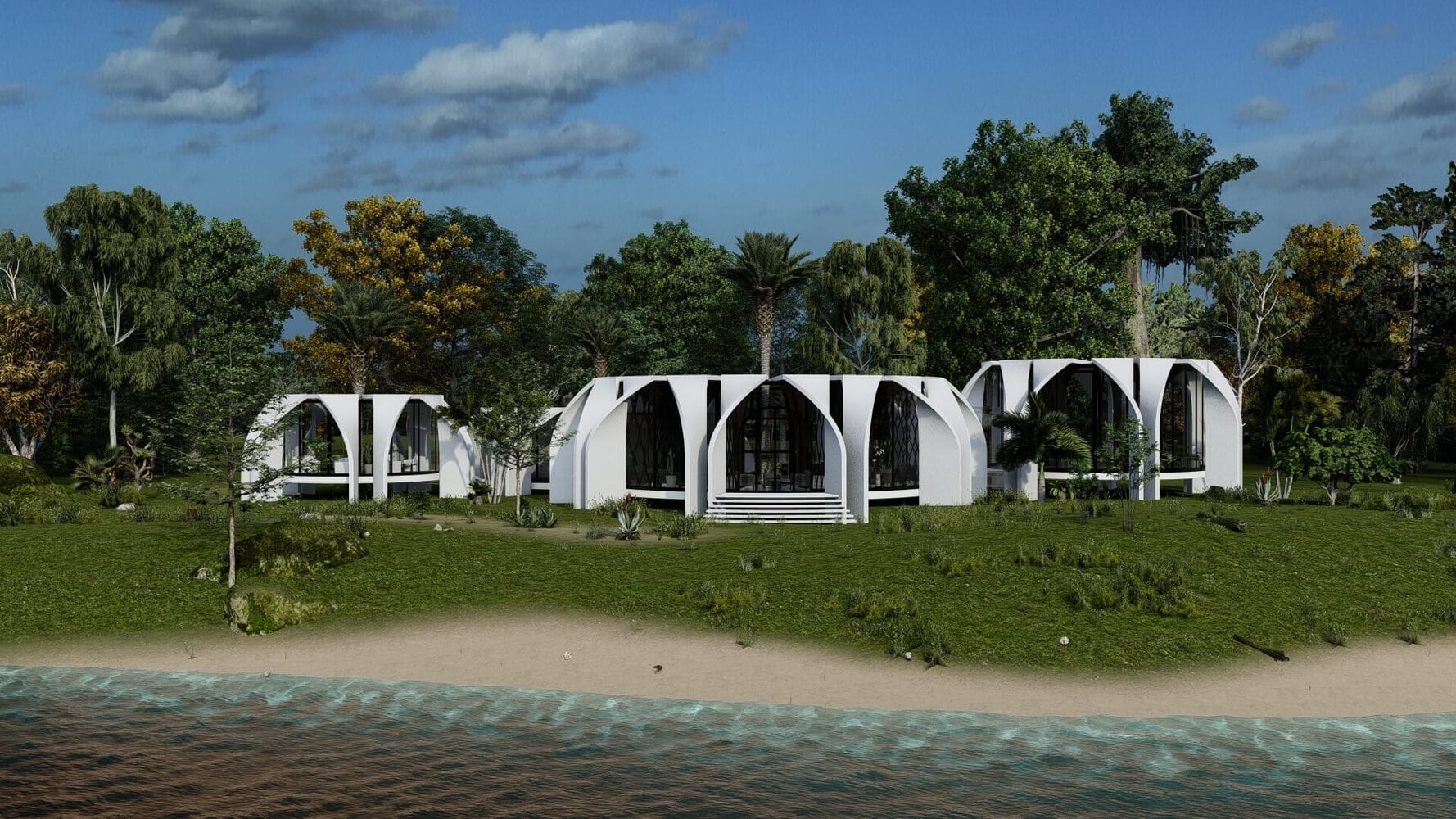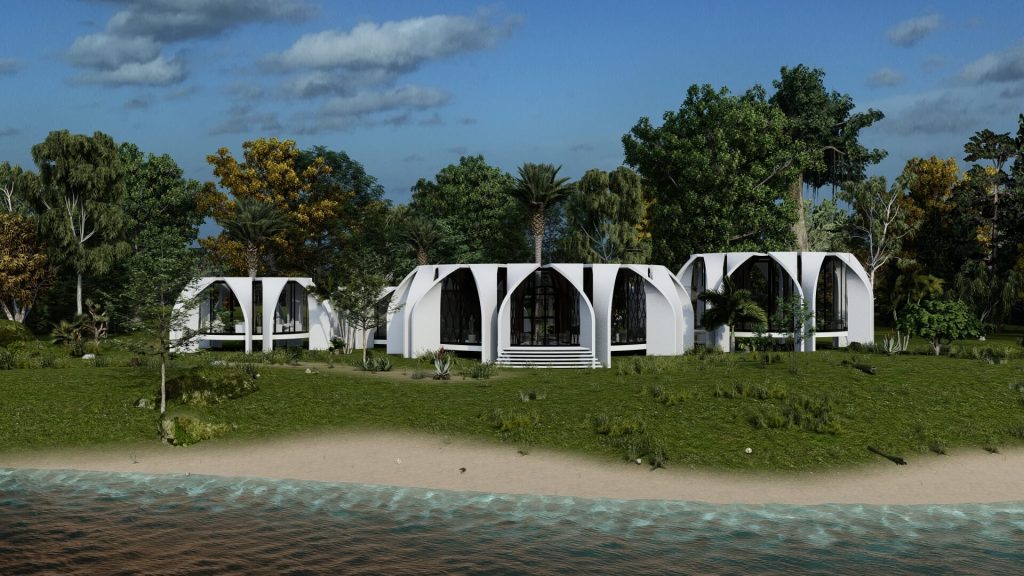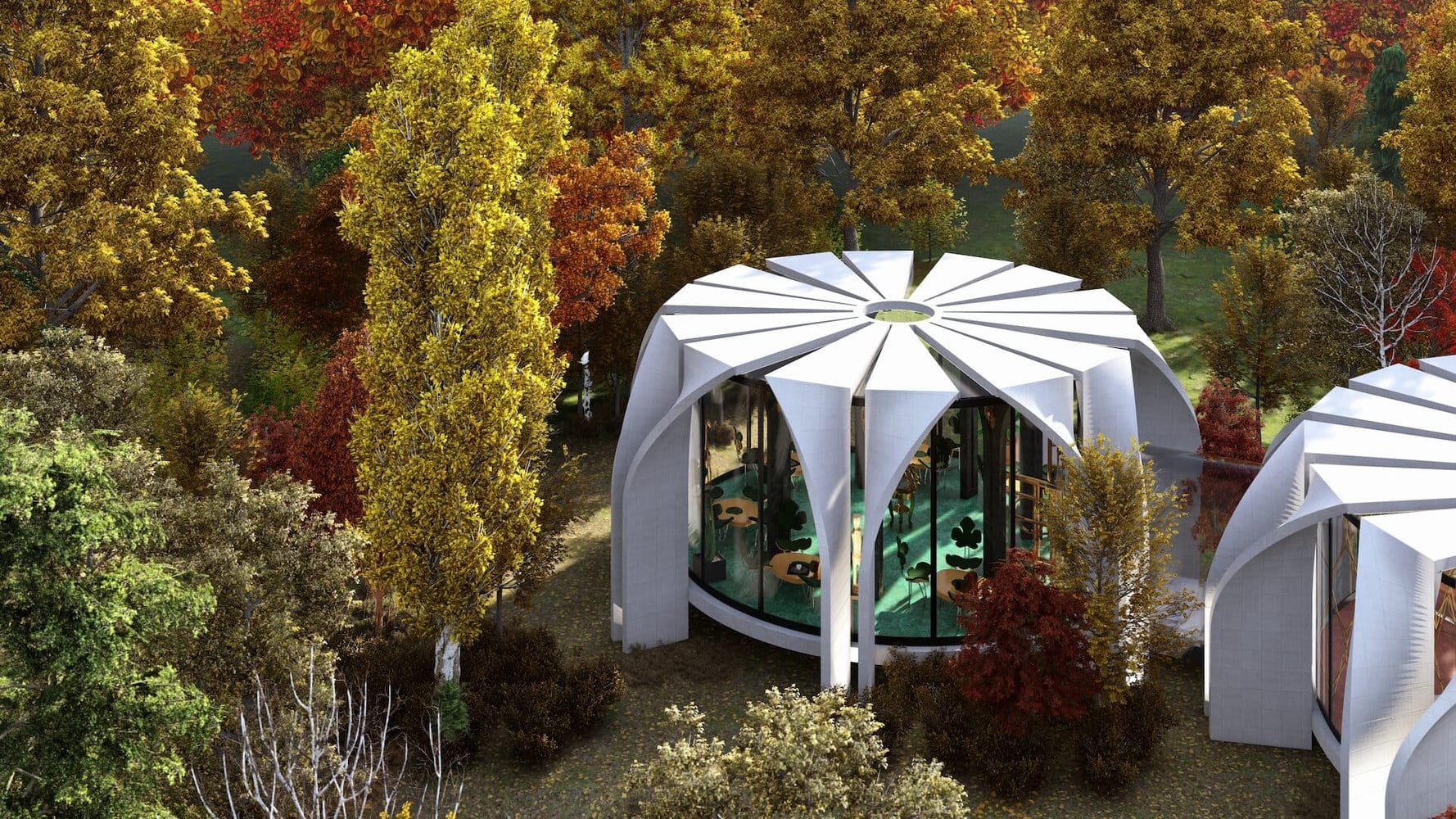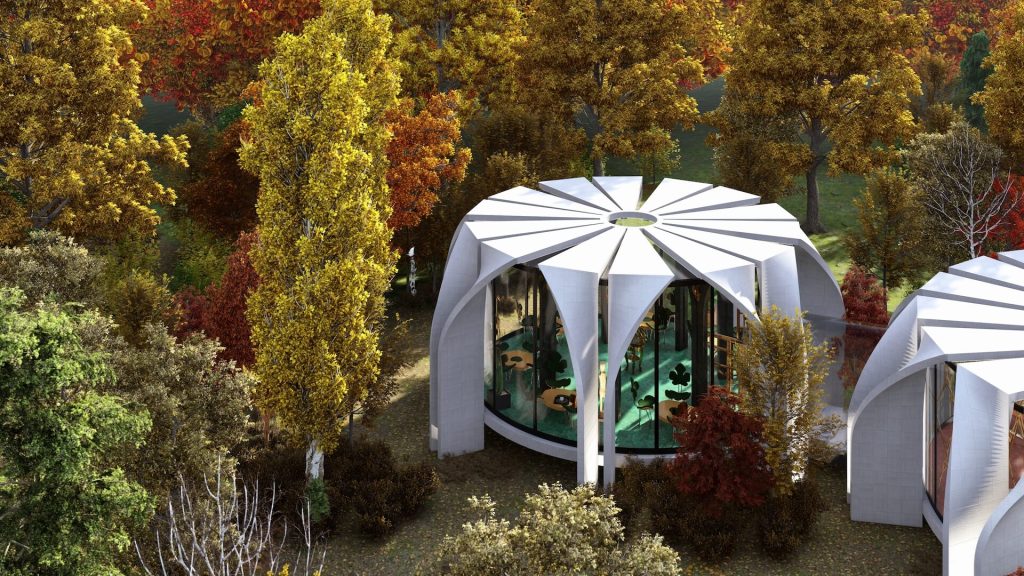 The building's facade is primarily made of glass, framed by the walls' unique form, which serves to emphasize the building's natural surroundings. The project is currently in Phase II Design and is set to become a standout attraction in the Izadshahr Forest Park, which aims to become the largest eco-park in the Middle East. REMM Studio's design brings a fresh take on traditional Iranian architectural forms and celebrates the beauty of the natural environment.