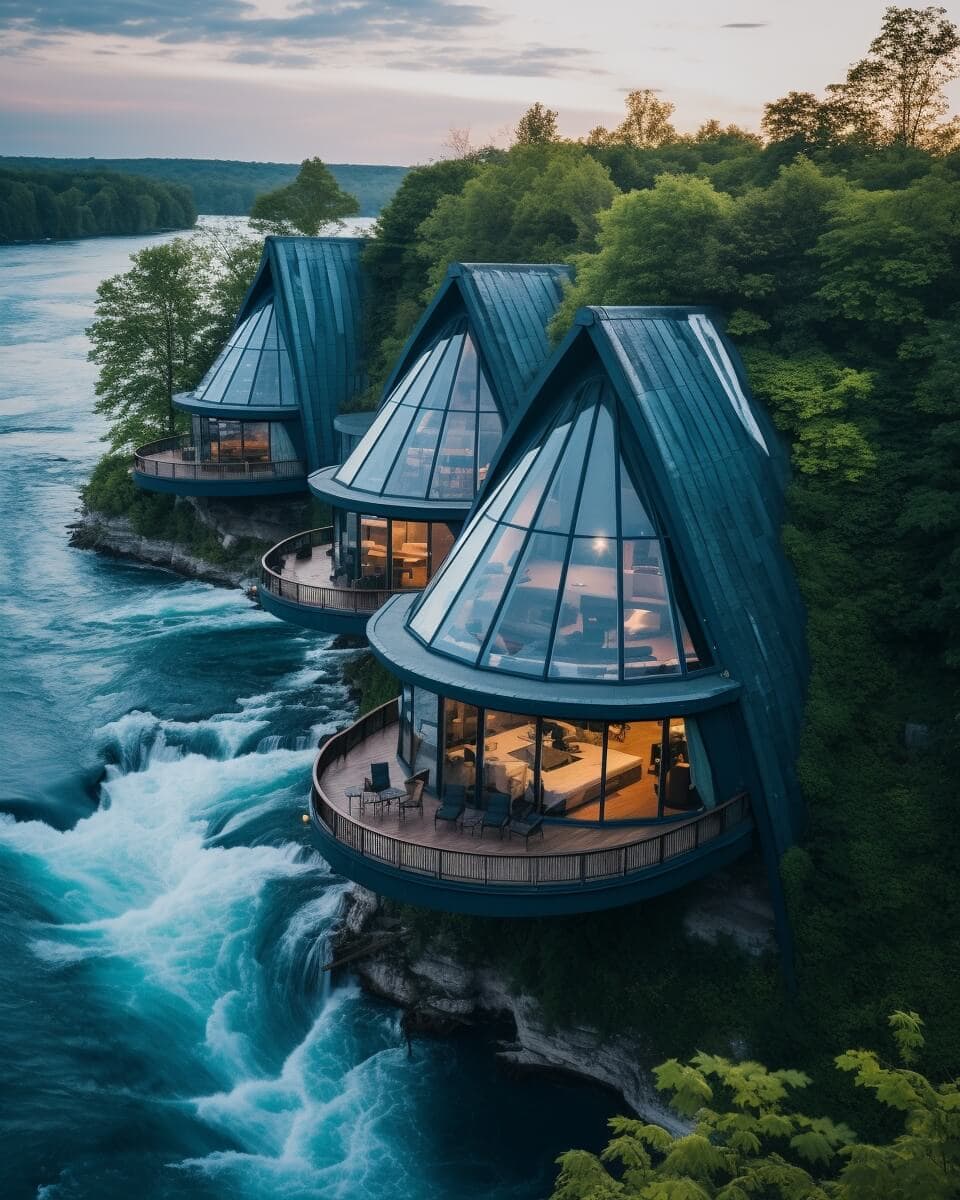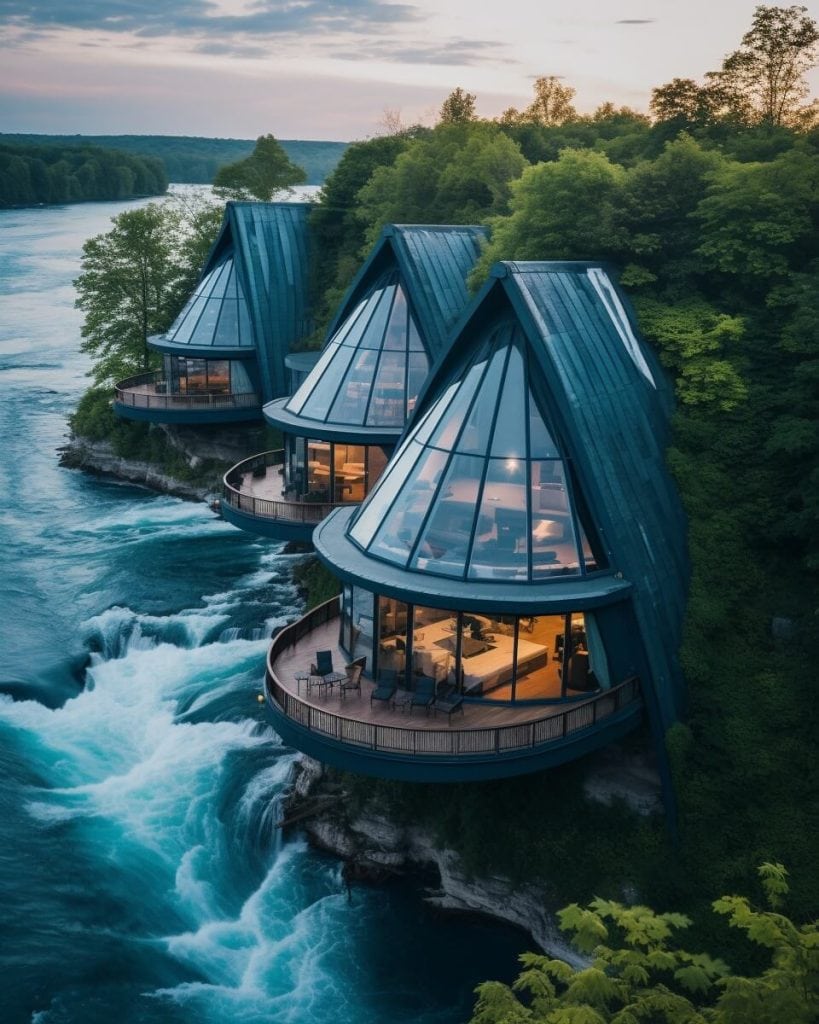 Nestled in the breathtaking expanse of Niagara Falls stands the architectural marvel known as Riverbend Lofts. Conceived by Mohammad Hossein Rabbani Zade of Rabani Design, this project introduces three striking A-frame cottages that encapsulate a contemporary architectural allure. Crafted from a harmonious fusion of natural elements—stone, wood, and metal—the cottages emanate a welcoming, modern charm against their picturesque backdrop.
Each cottage boasts circular terraces that not only provide panoramic vistas of the river but also contribute to the property's overall enchantment. Adorned with soaring glass curtain walls, the facades offer unobstructed views of the river while flooding the interiors with ample natural light. The primary wooden walls accentuate the rustic appeal, adding character to the cottages' facade.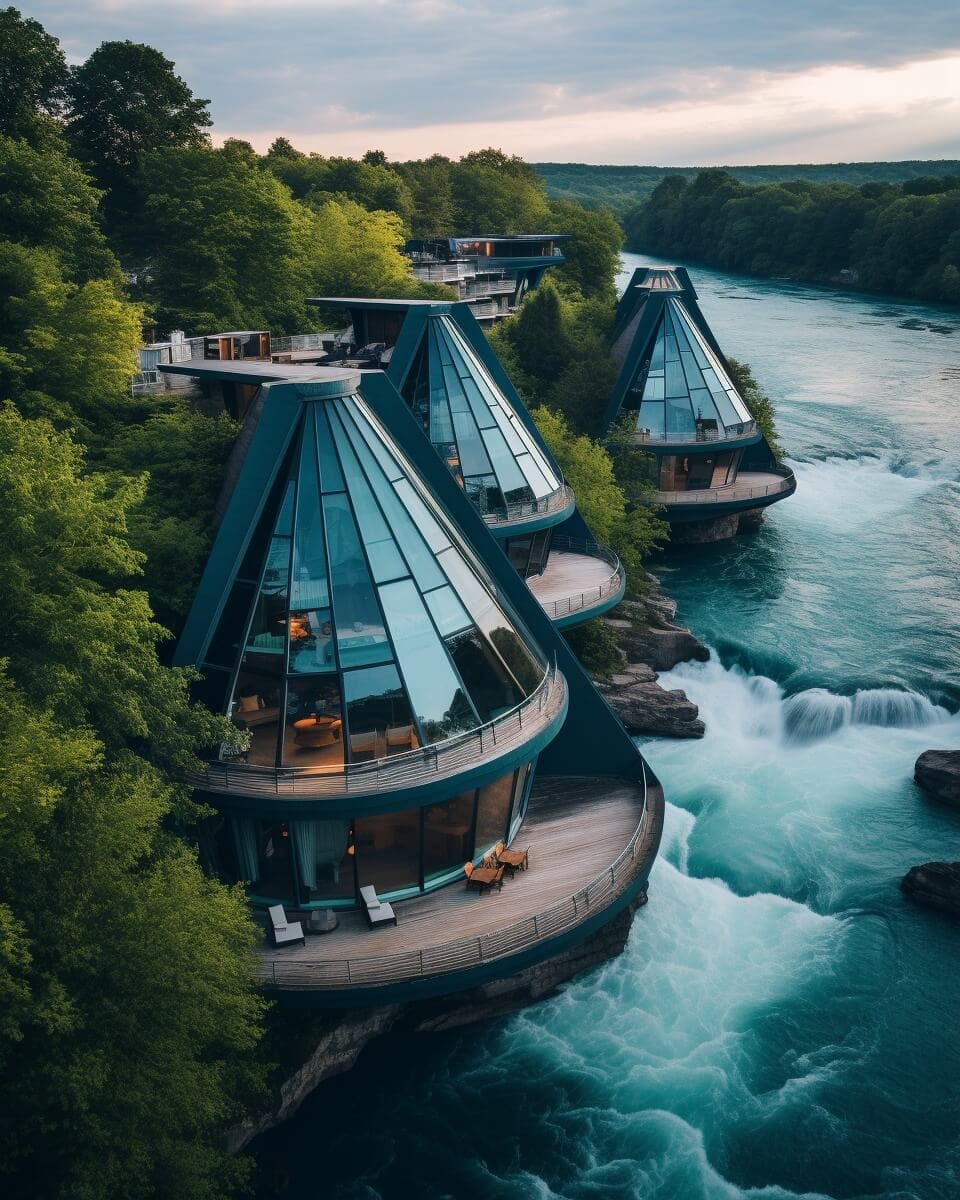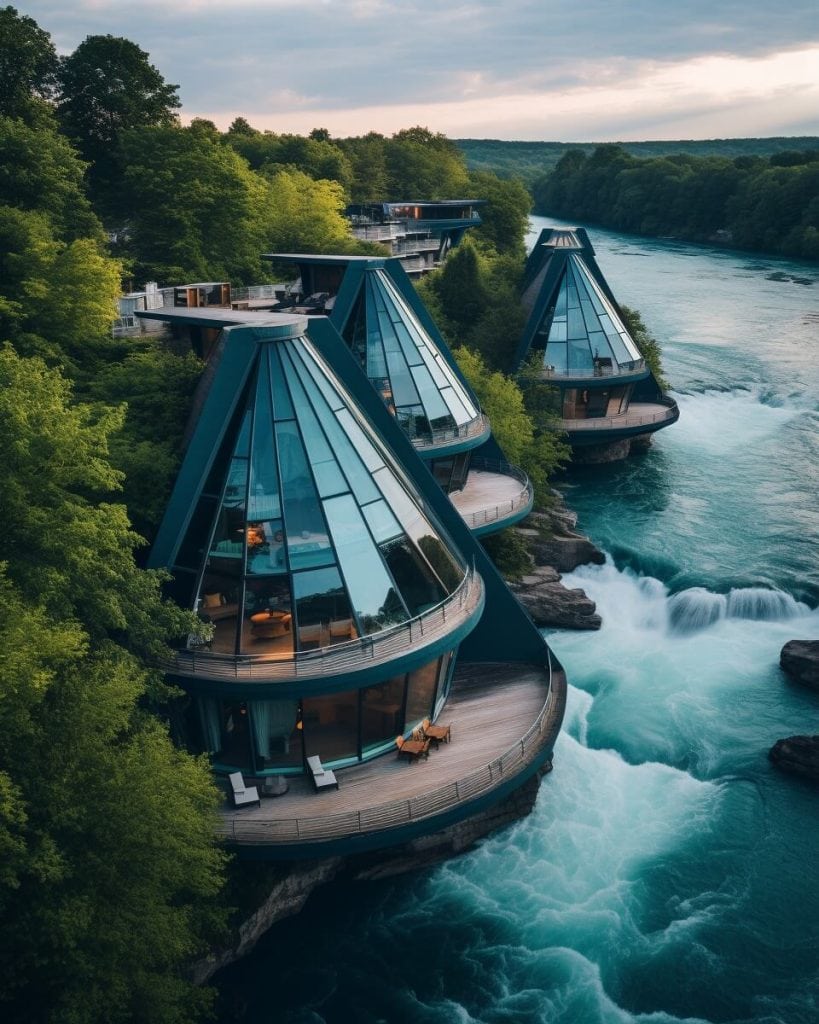 More About this Cottage
Inside, these dwellings are designed to offer a luxurious yet cozy living experience. The open-plan layouts are meticulously planned to optimize space utilization, seamlessly merging the indoors with the encompassing outdoors.
The rounded terraces offer an idyllic space to unwind, enveloped in the sheer beauty of the surroundings. These Lofts are an ideal haven for those yearning for a tranquil escape from the urban clamor. Moreover, the location is a paradise for outdoor enthusiasts, offering easy access to activities such as hiking, fishing, and boating.
A-frame cottages represent a seamless marriage between modern architecture and nature's splendor. Offering a distinctive living experience that seamlessly integrates luxury with comfort, the circular terraces and breathtaking river views make Riverbend Lofts a dream destination for anyone seeking a serene retreat nestled in the lap of nature.