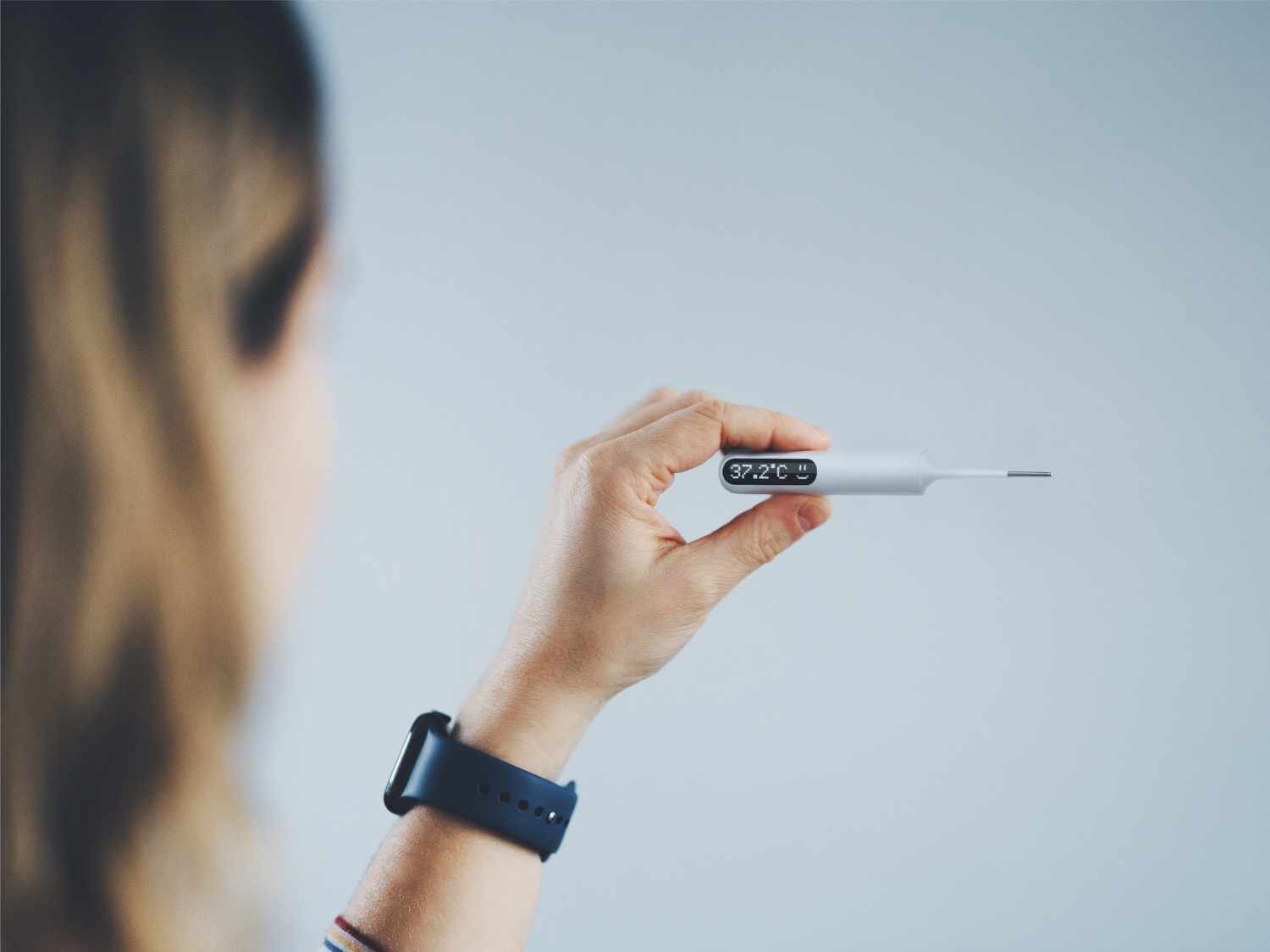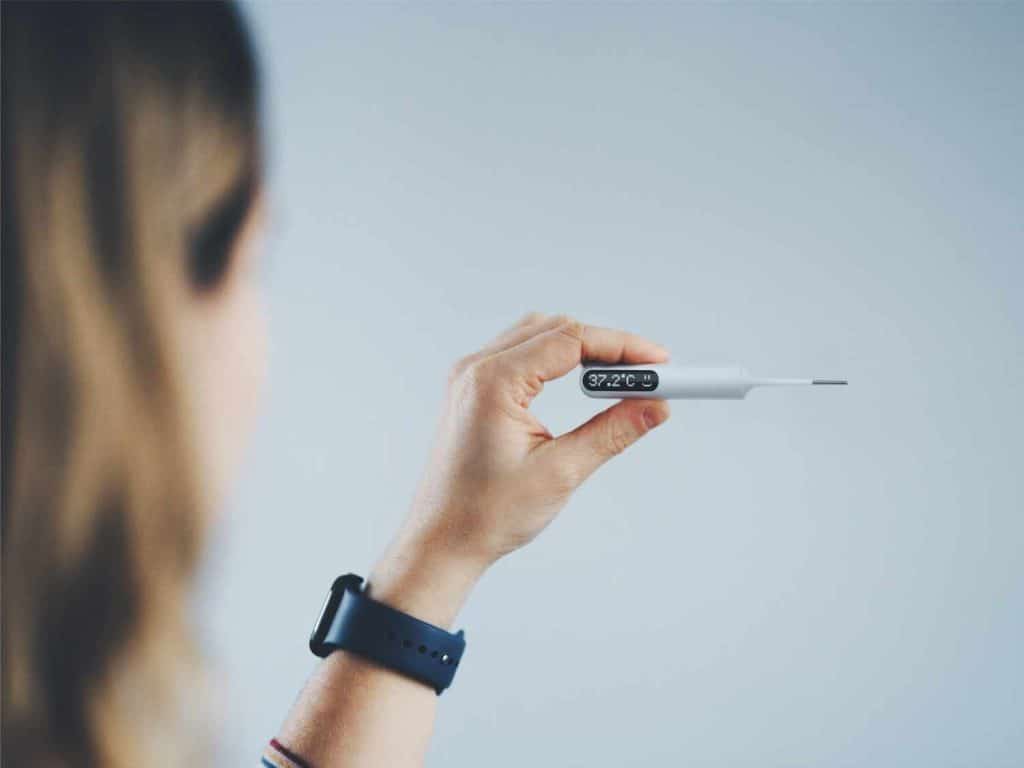 A digital thermometer which aims at simplifying the experience of taking a temperature, envisioning it becoming more of a routine, similar to weighing yourself.
The dot-matrix UI combined with emoticons manages to dial down the medical factor, in conjunction with a simple app that tracks your temperature as well as adds other symptoms if any along with your medication. Additionally the thermometer electronics being contained in a turned aluminum shell ensures the user of a robust enclosure. Form, materials, and color are all subdued for it to remain neutral and unobtrusive. The rough bead blasted surface finish on the outside offers additional friction while holding.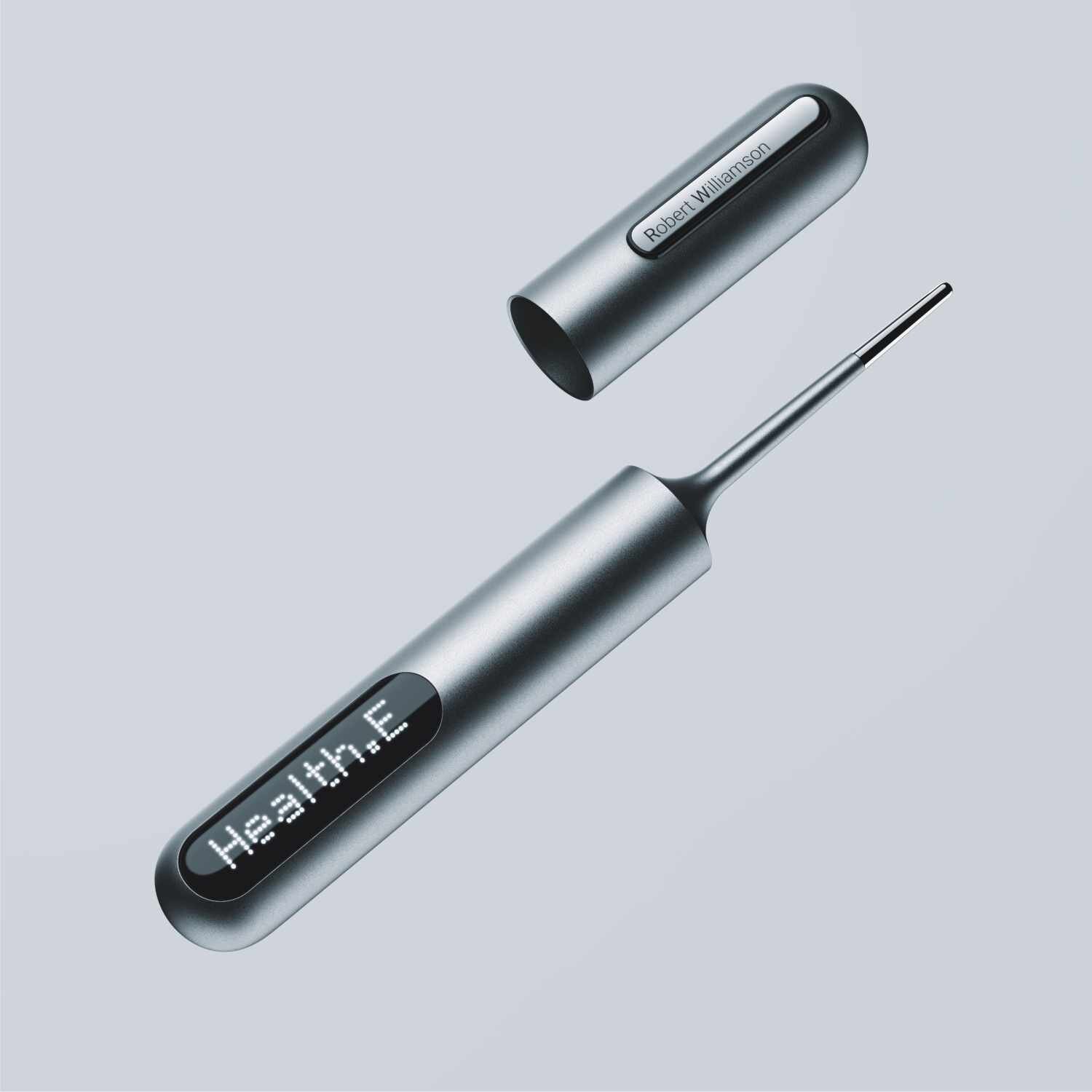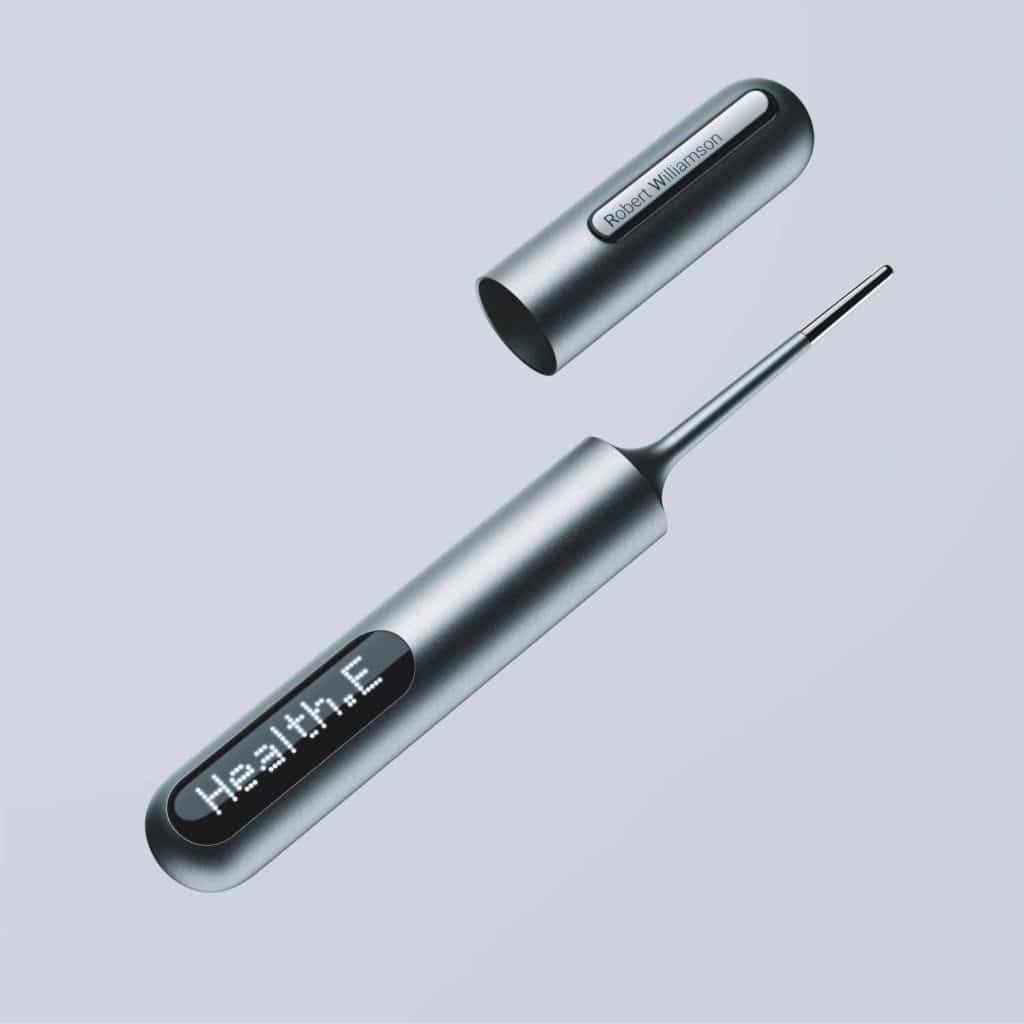 The cap has a laser etchable nameplate which also doubles as an anti-roll detail while resting on a surface. When it comes to charging the thinking was to keep it effortless and hence devoid of direct cable connection. The dock also serves as a permanent home for the thermometer keeping it fully charged and ready for use when its called for help. The dock being USB c powered also means that a proprietary cable is not required should you need to charge it while traveling for example. HealthE thermometer concept was developed over a few days for the Render Weekly challenge on Instagram by Roshan Hakkim. Roshan is an industrial designer currently working at Philips Amsterdam in the Netherlands. He is actively contributing by sharing content on sketching, rendering, VR sketching and design process related tools on Instagram and YouTube.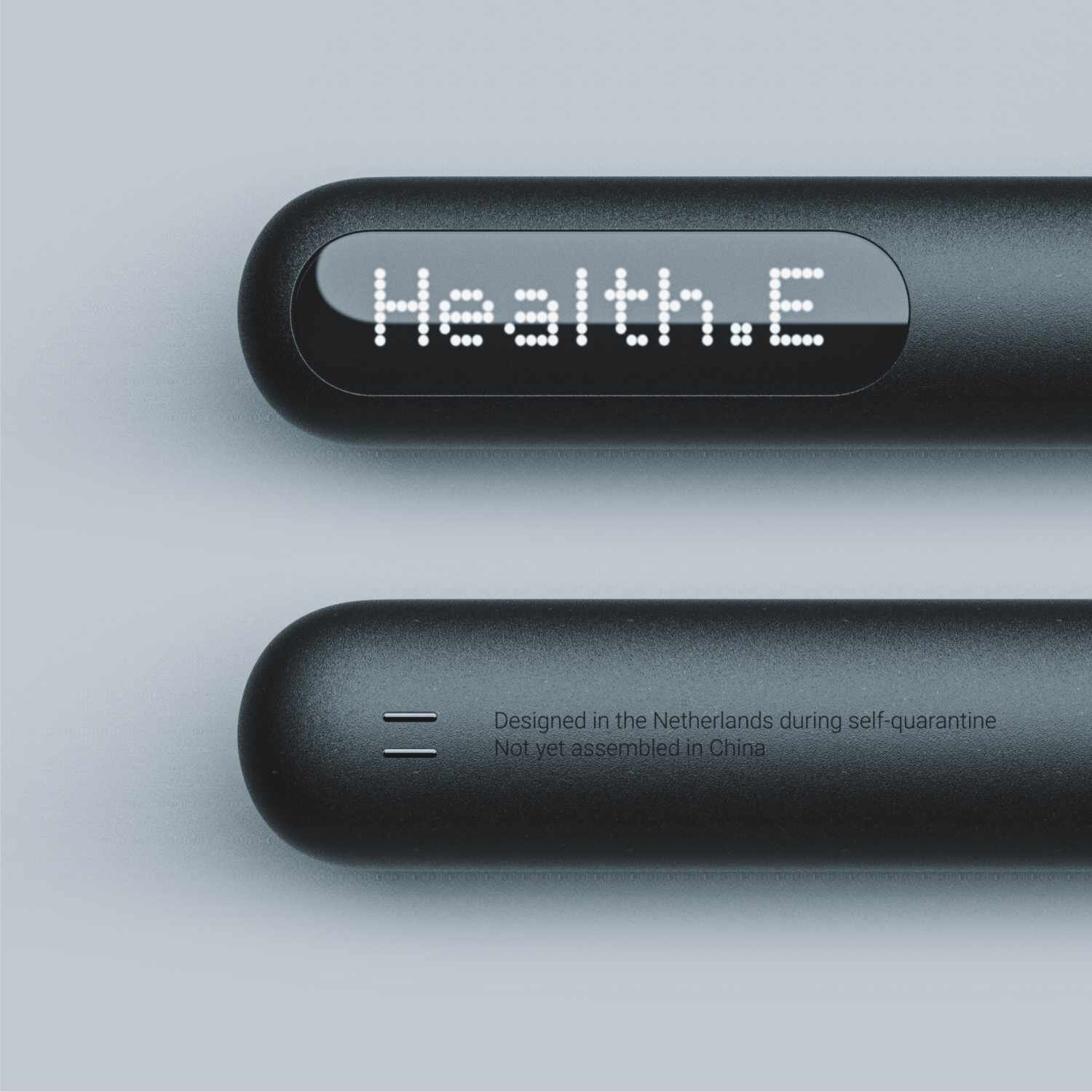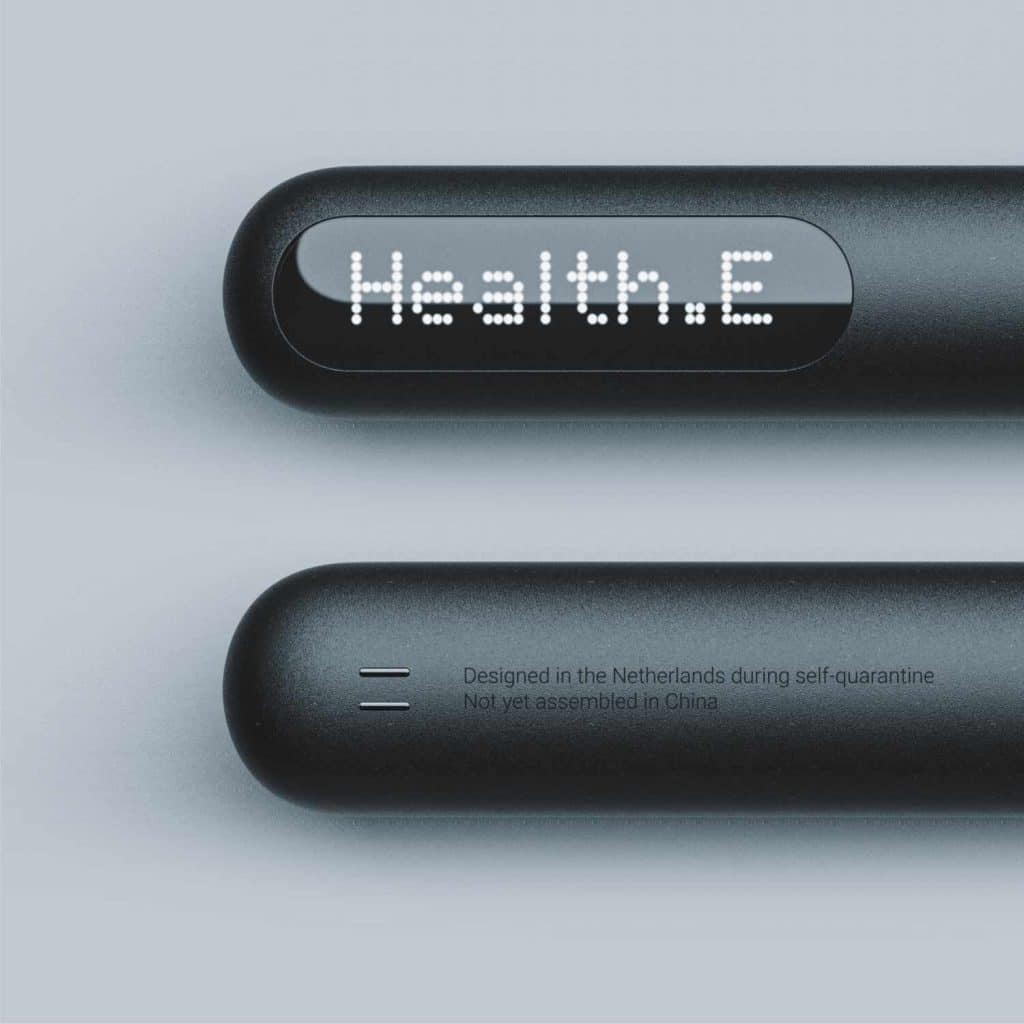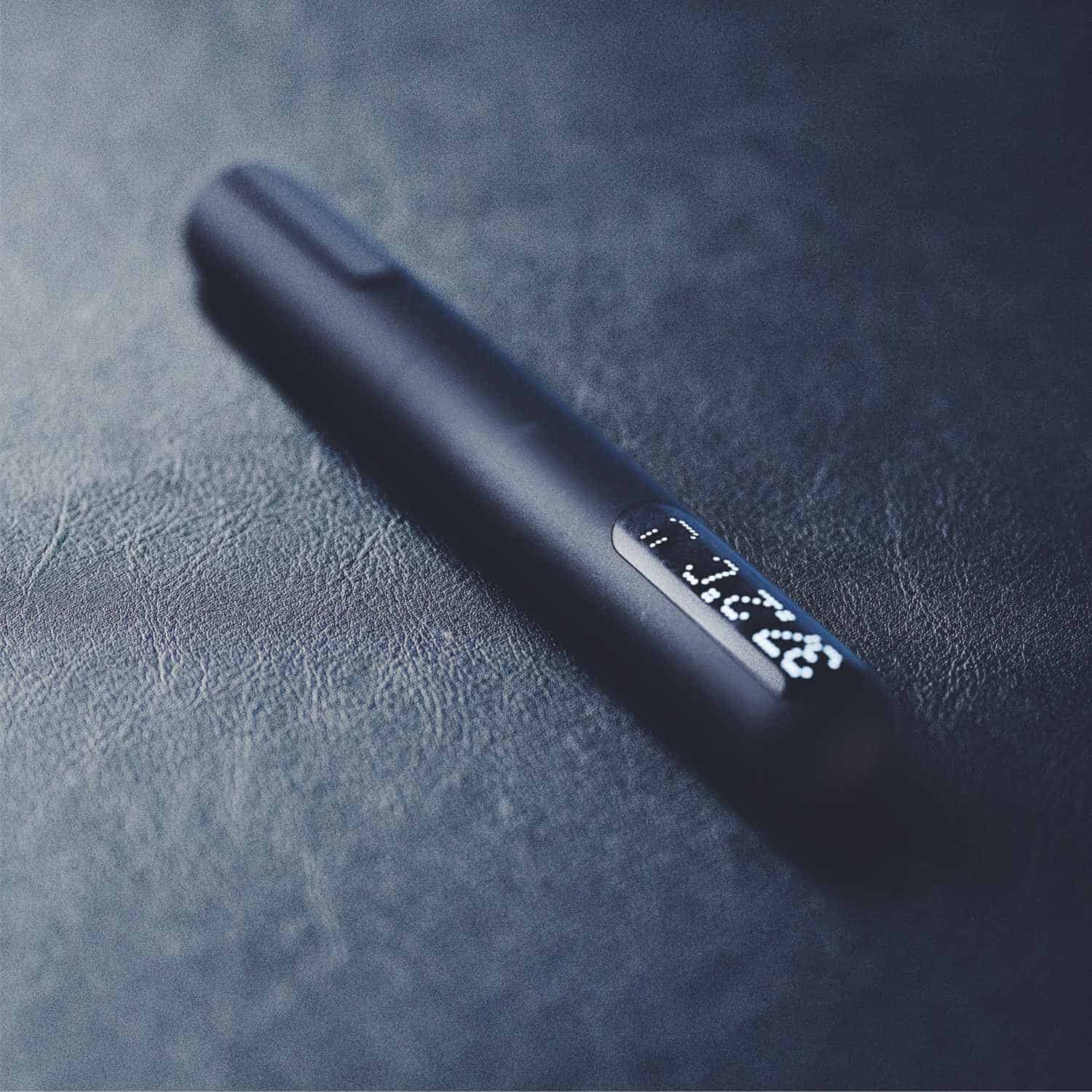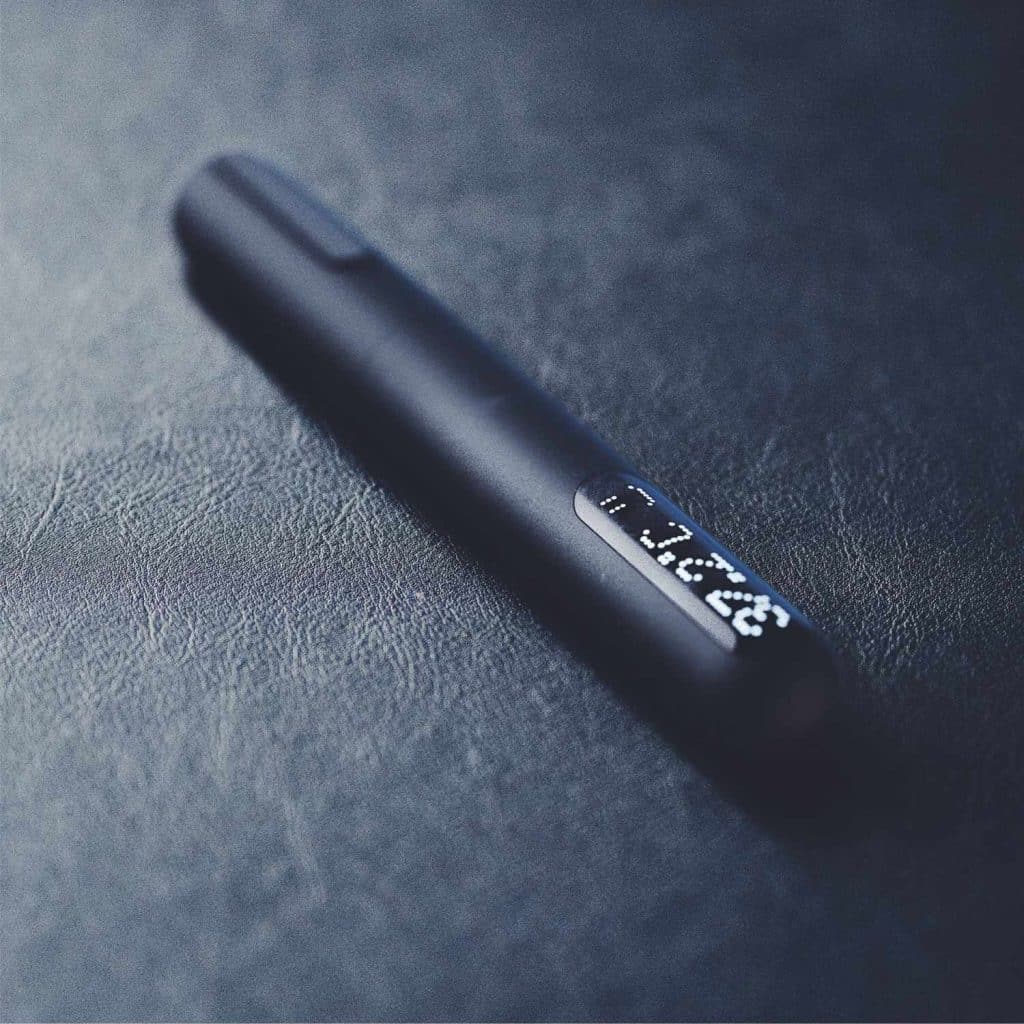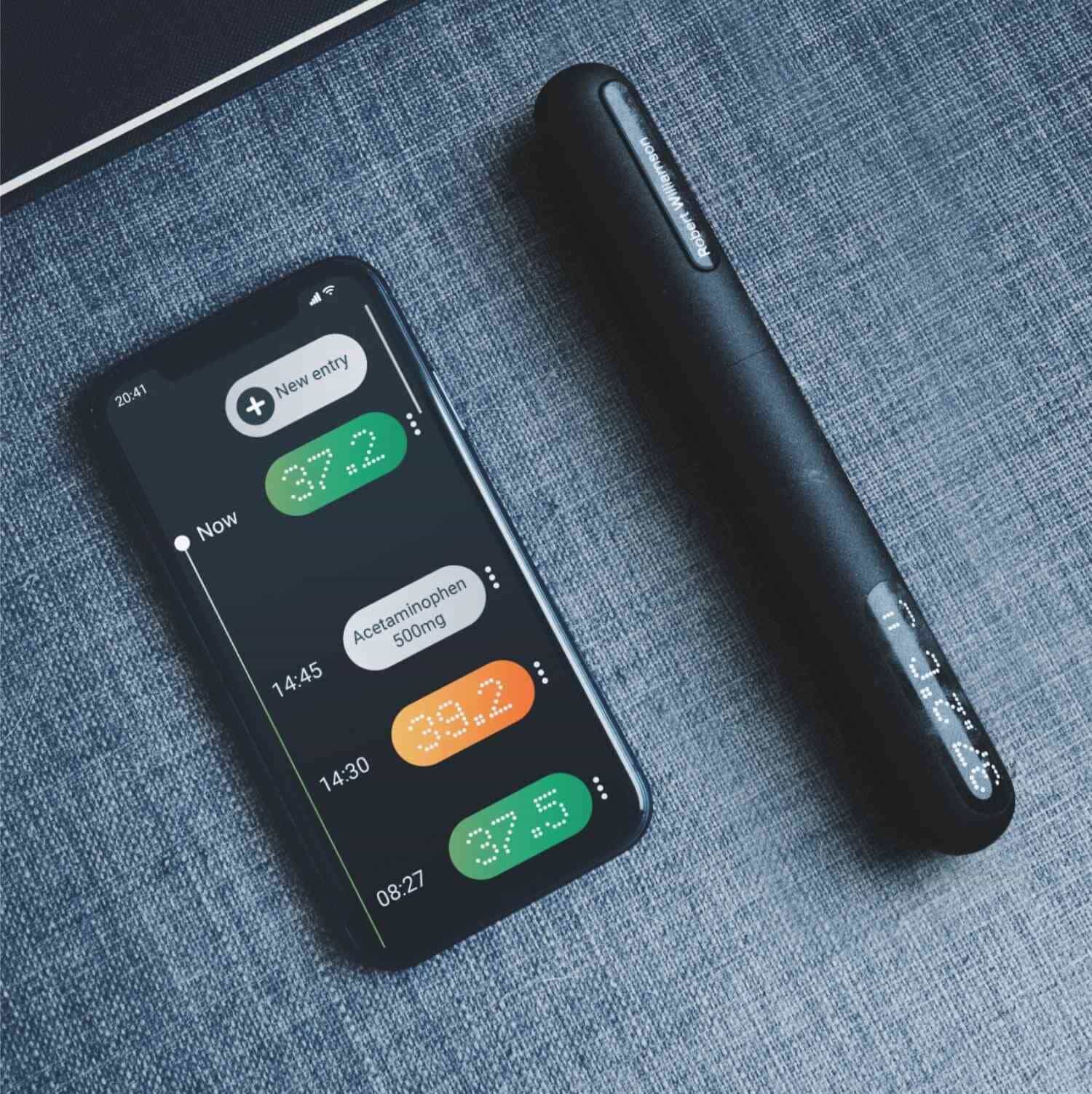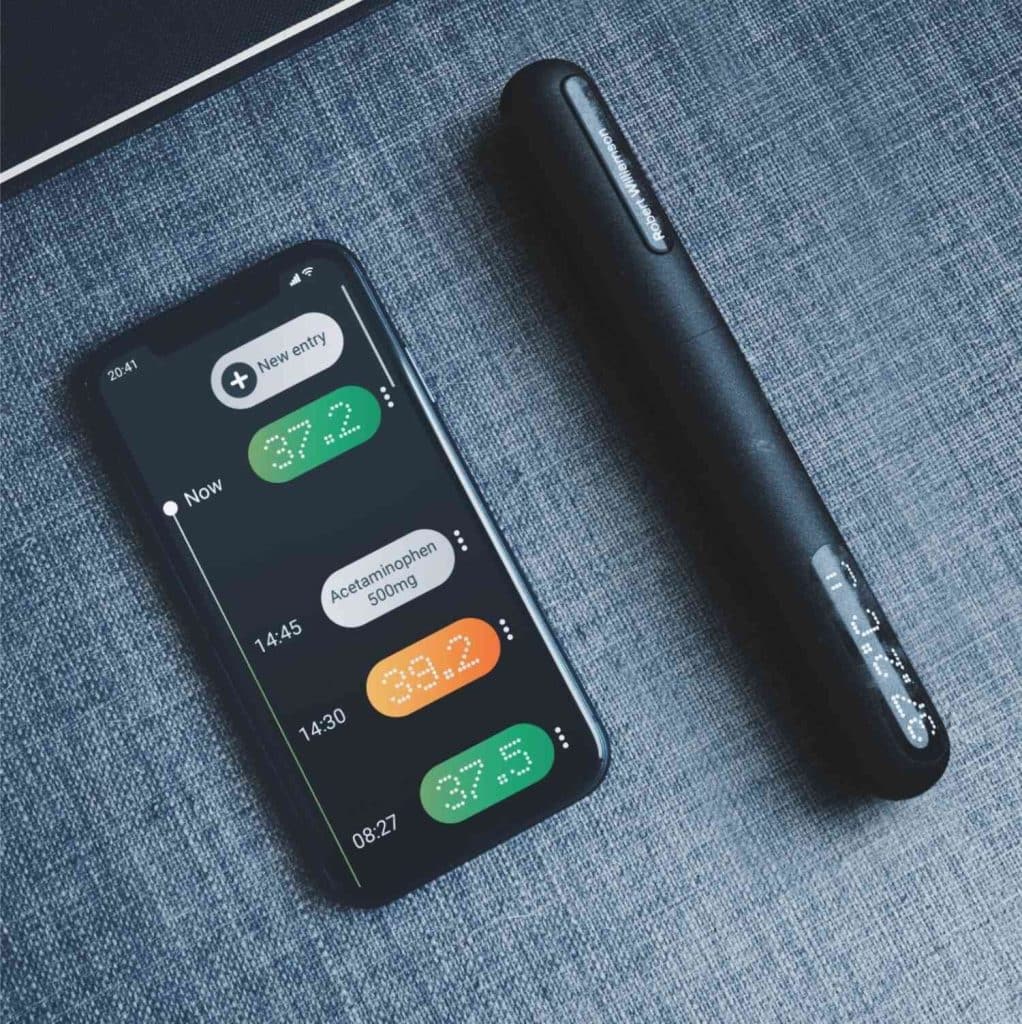 INFORMATION
All images with courtesy of Roshan Hakkim