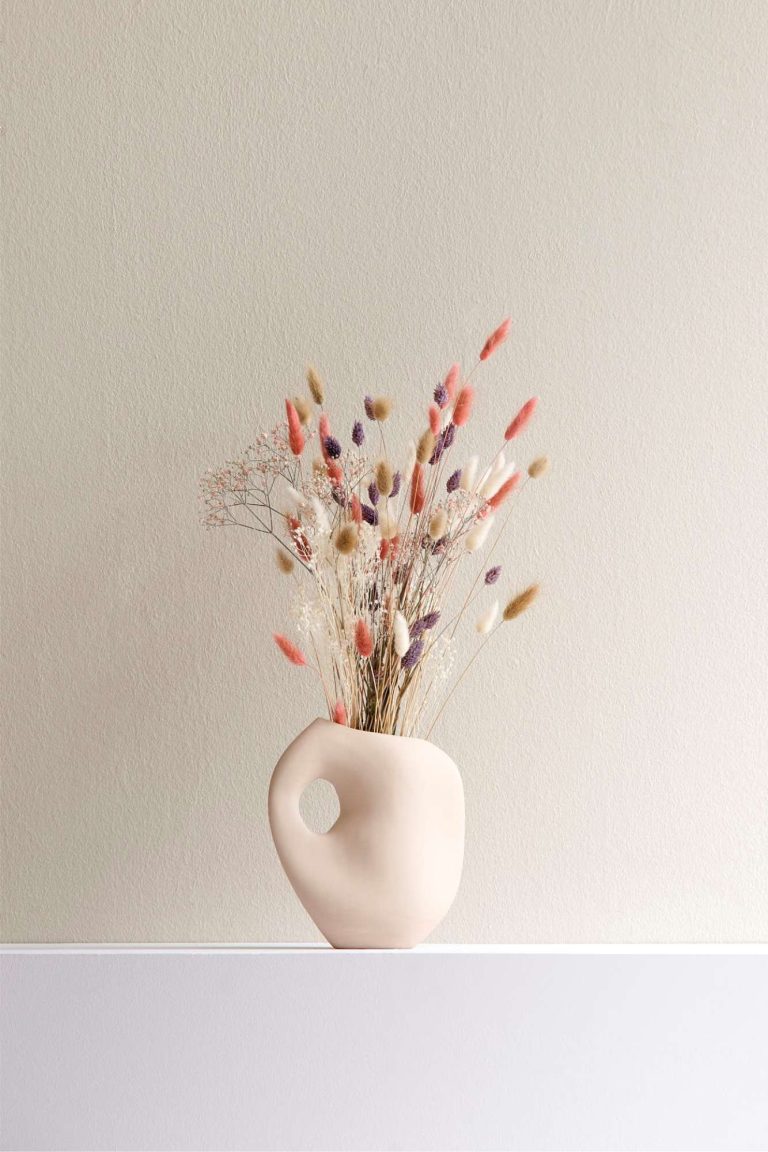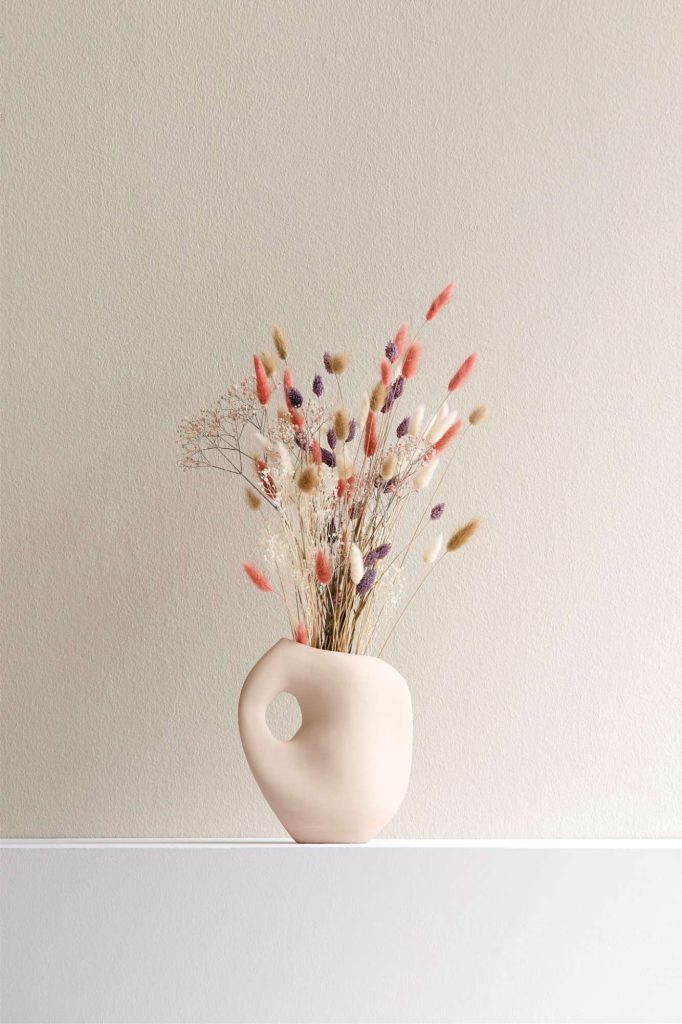 Expressive and soft in their forms, the imaginative Aura vases emerge from a poetic reflection on the curves of the female figure.
Through a raw sensuous surface, the intense hues and varied tones of rich or subdued colors get a quiet but tense feel, elevated by the soft reflection of light. Simultaneously abstract and familiar, the stoneware object blurs the line between everyday pieces and sculptures.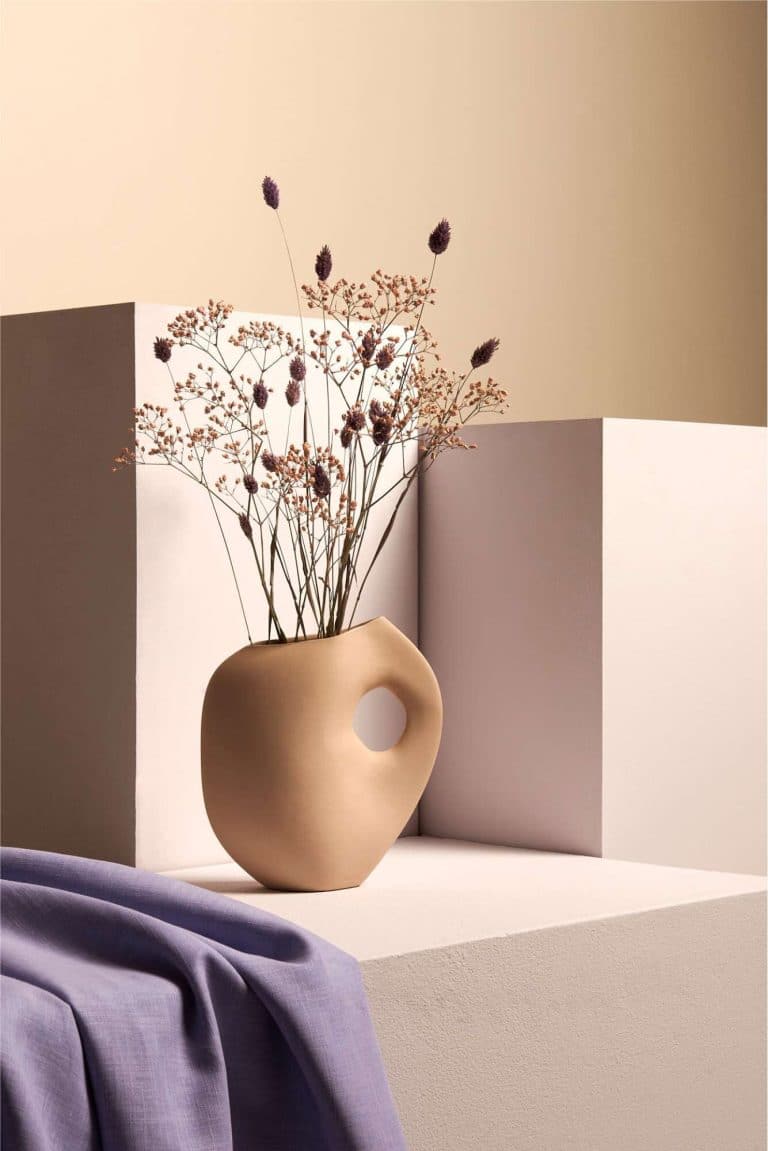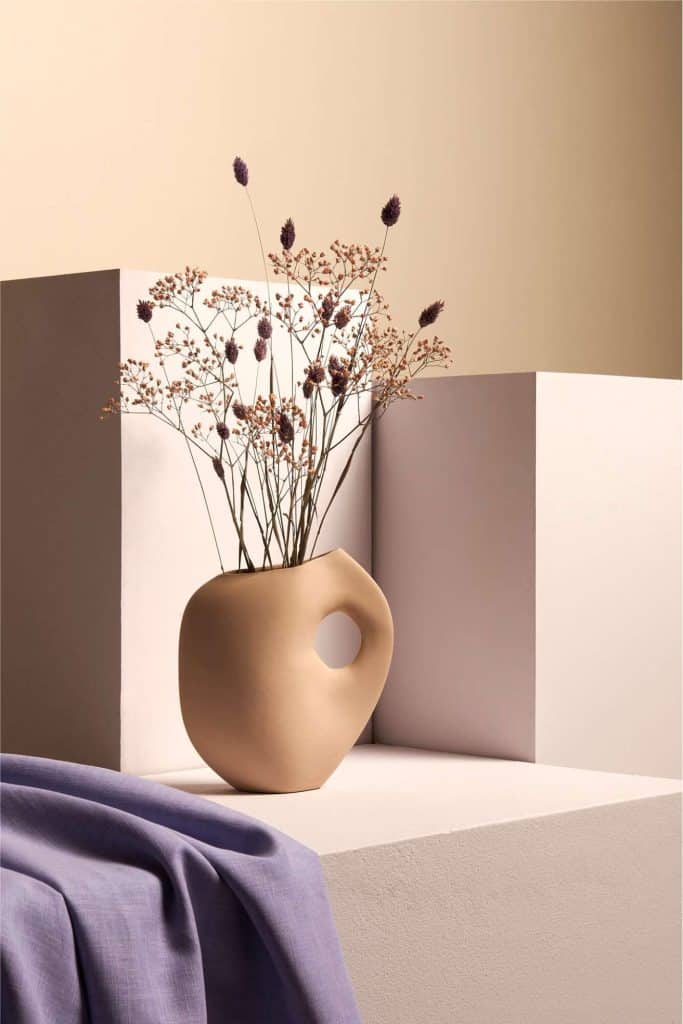 Coming in two varied shapes, the Aura vases are hand-built pieces of our own studio workshop and can, therefore, have slight differences in their appearance, bringing a unique and handcrafted character to the object. With the slow production process, the vases reveal the inherent qualities of texture and color of their materials and convey slowness and awareness for our natural resources.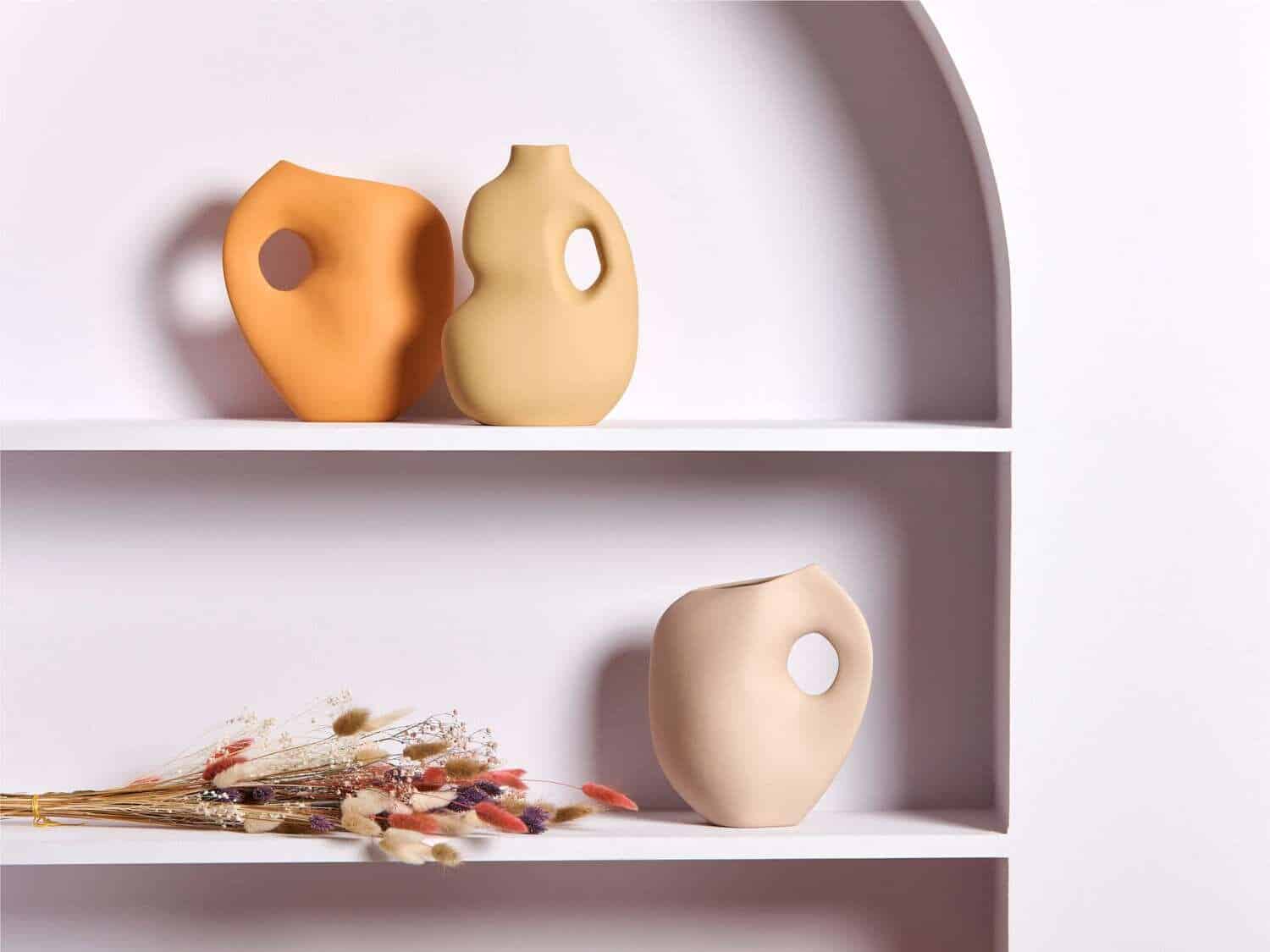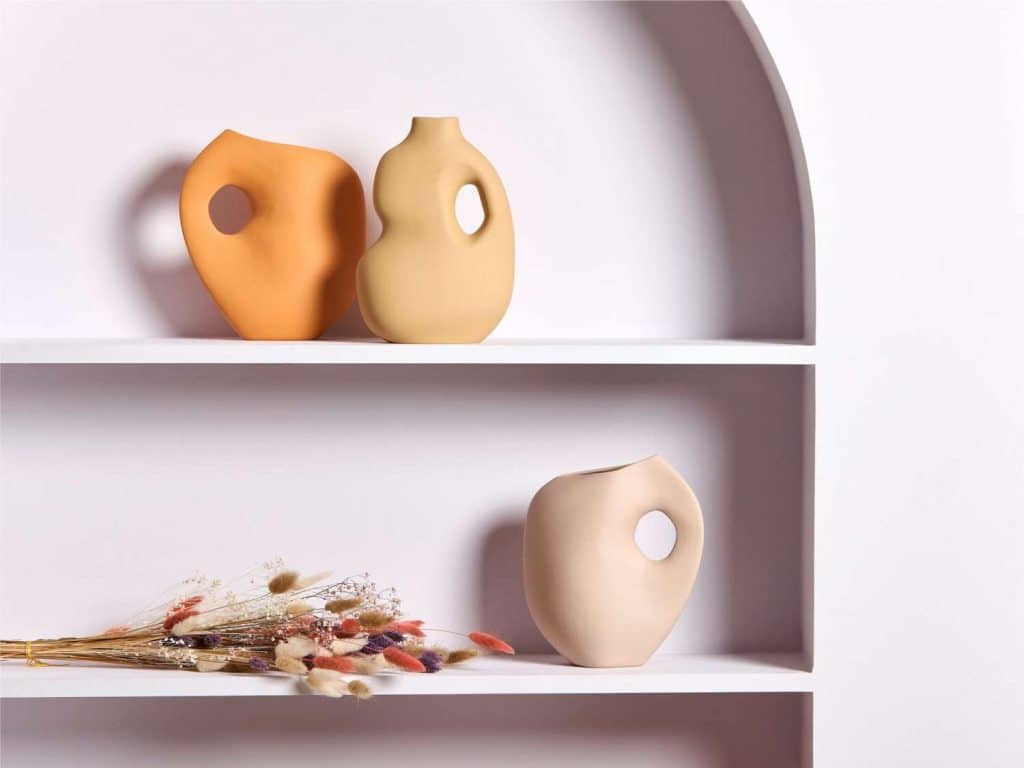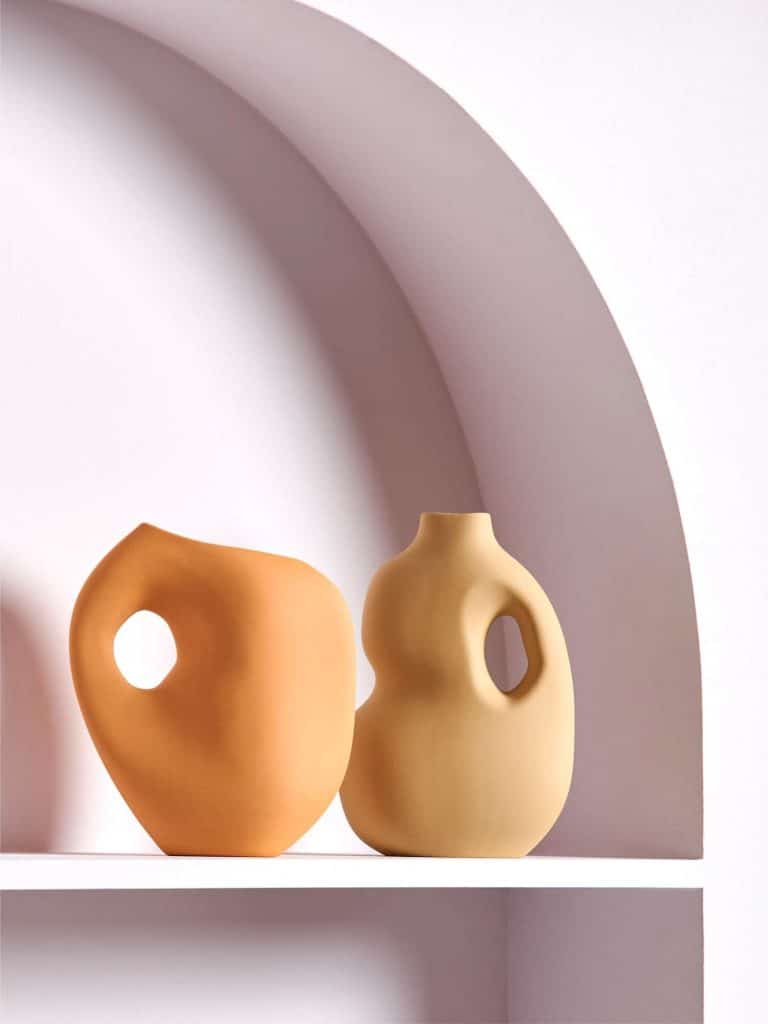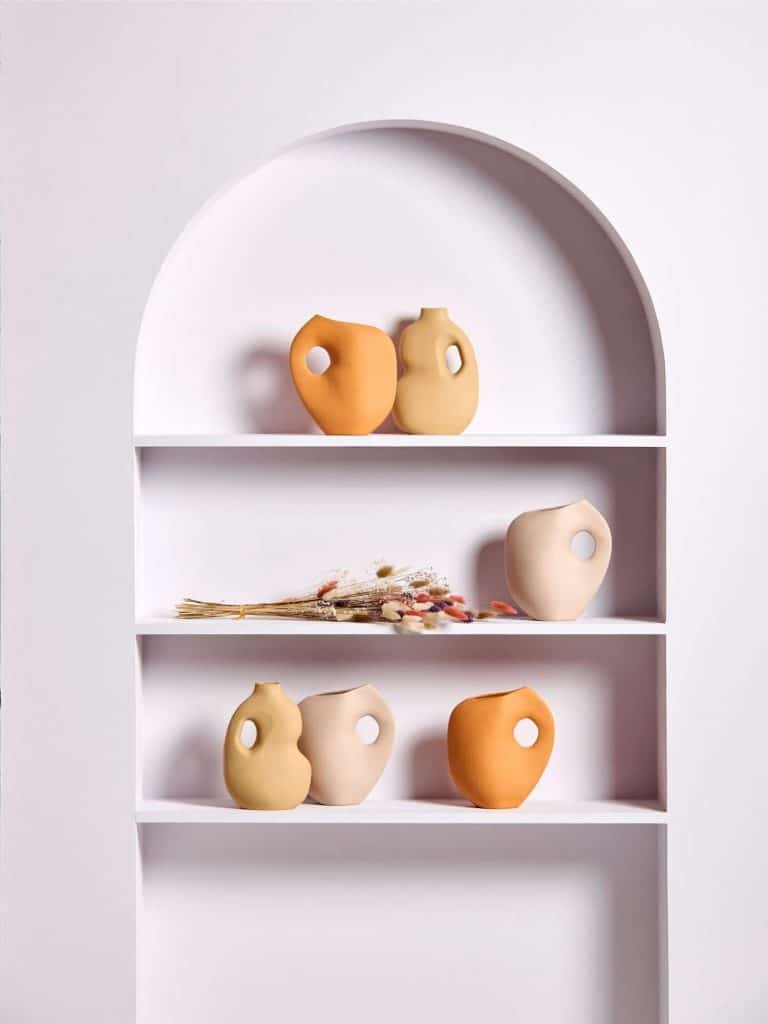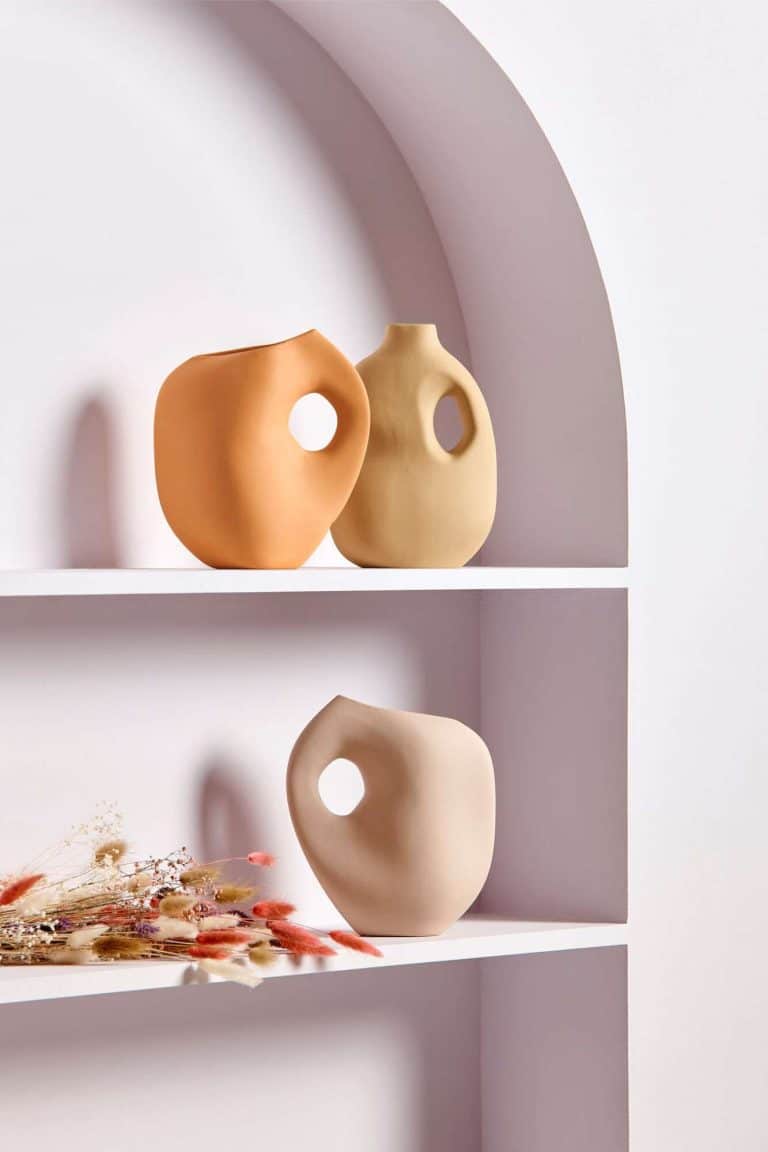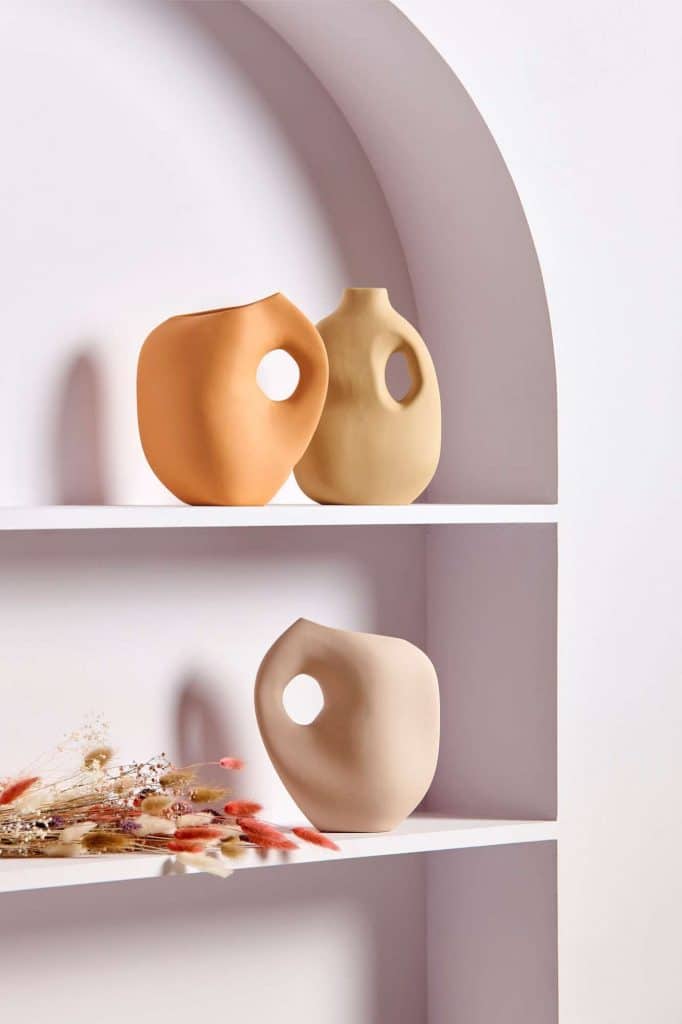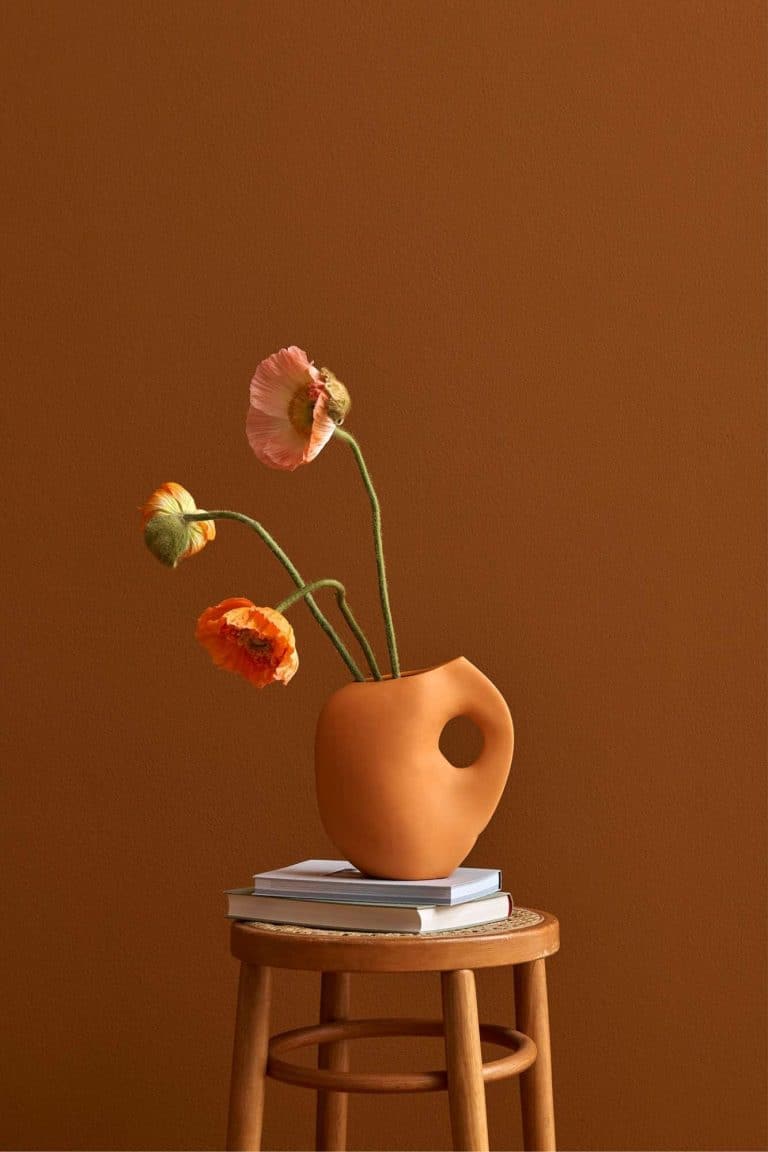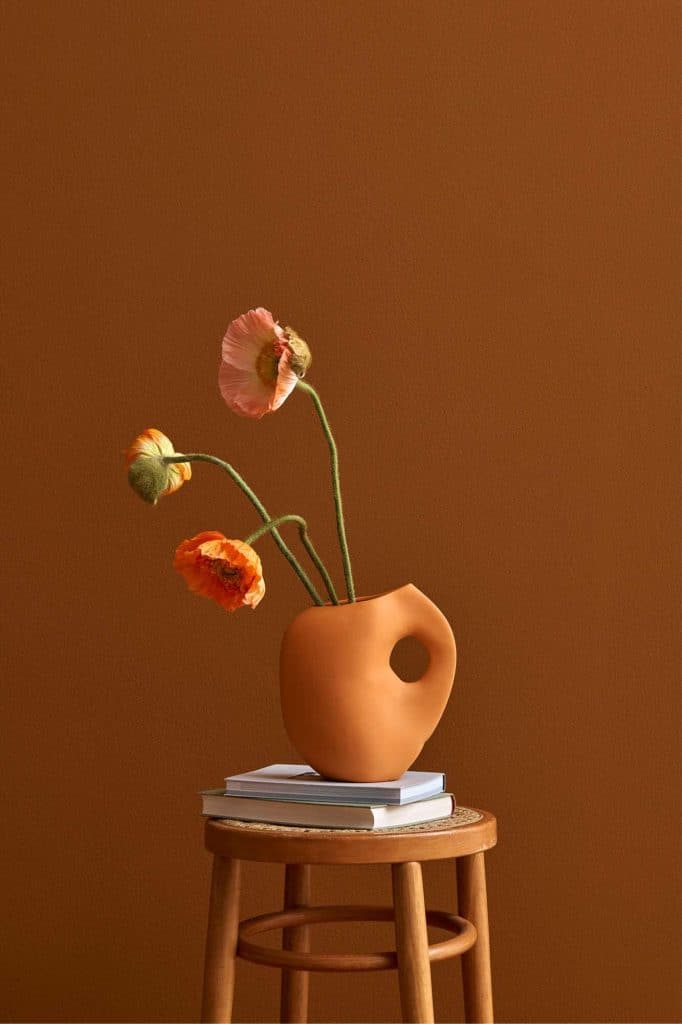 INFORMATION
Design — Julia Jessen
Design Year — 2019
Material — Ceramic
Dimensions I — 23 Cm X 20 X 8 Cm
Dimensions Ii — 27 Cm X 18 Cm X 10 Cm
Colors I — Apricot, Blush
Colors Ii — Midnight Blue, Mustard
All images with courtesy of Schneid Studio