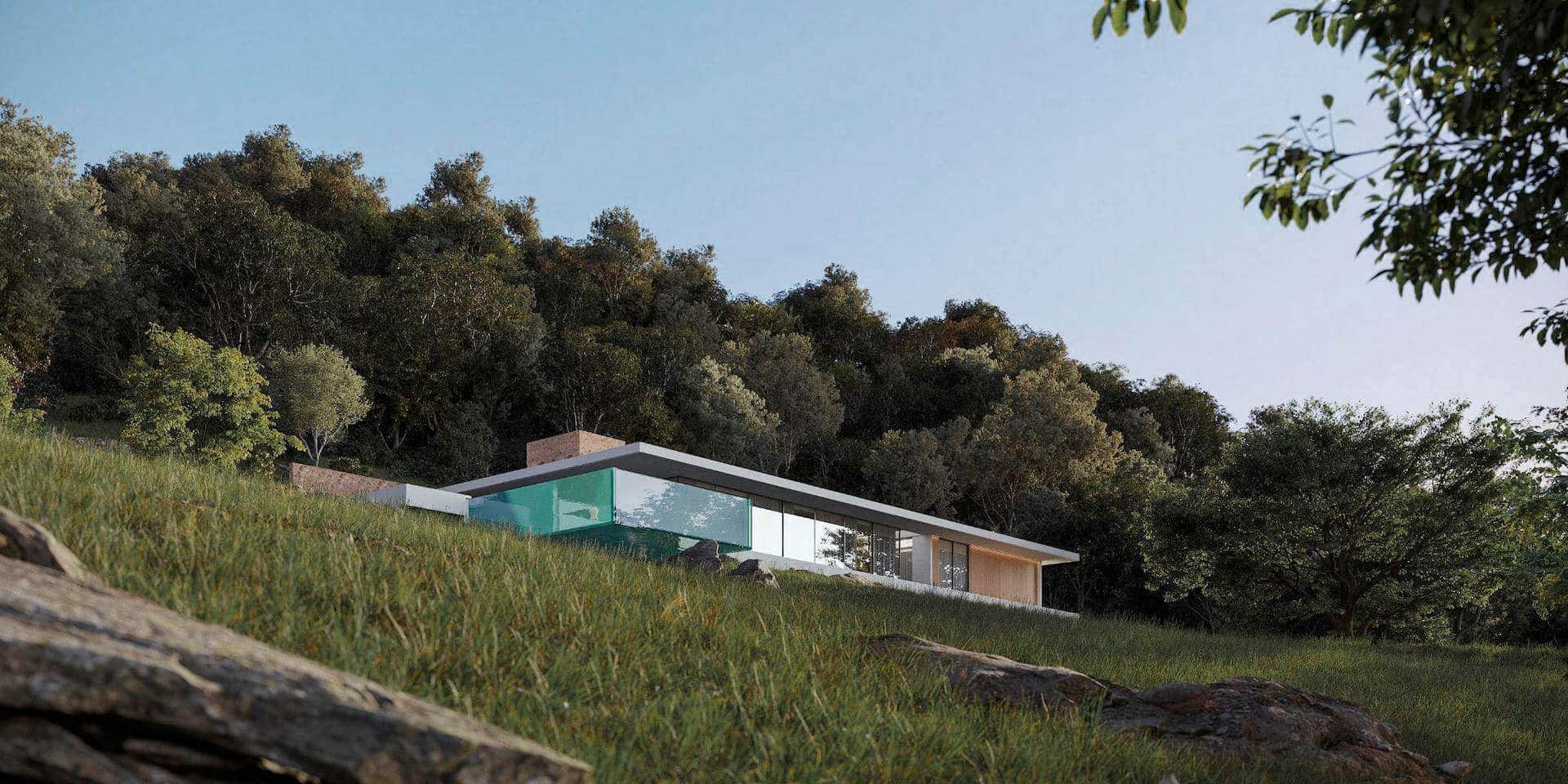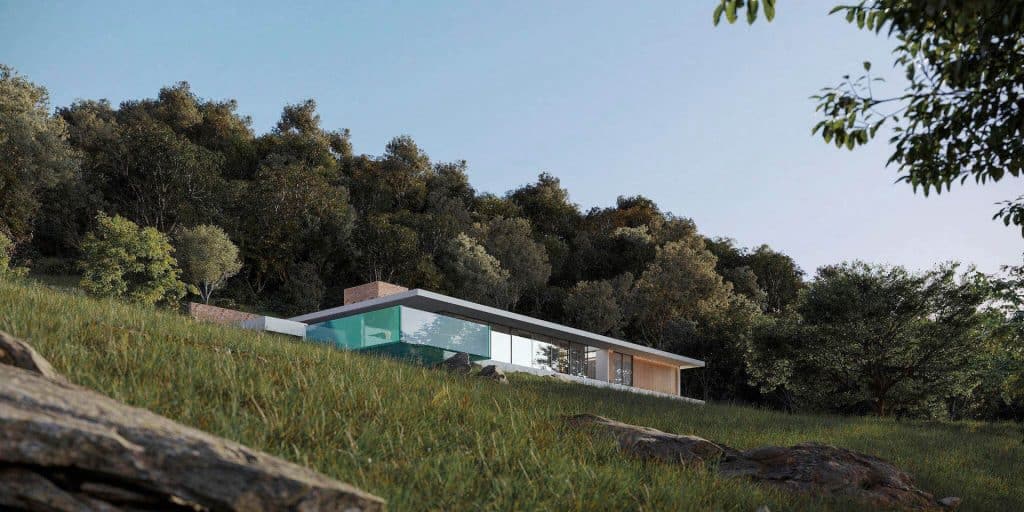 The Seaside Villa, located in Paphos, Cyprus, was designed by the Seaside Villa architecture firm, headed by principal architect Olga Kovalova and design team member Ihor Yashin. The 284 m² villa, still in the concept and design phase, sits on a 2100 m² site and aims to provide a laid-back summer living experience for a young family.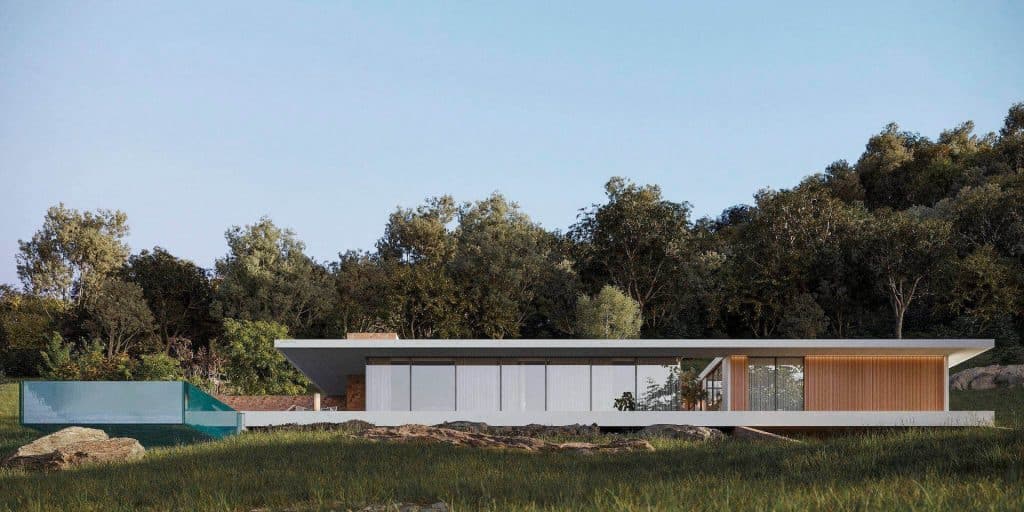 Inspired by the hills of Paphos overlooking the serene sea waters, the villa's design follows both emotional and practical functions, with each space becoming an opportunity for relaxation, reflection, and rationality. The building's clear forms and panoramic windows, typical of rationalist architecture, allow for maximum sunlight and stunning views of the surrounding landscape.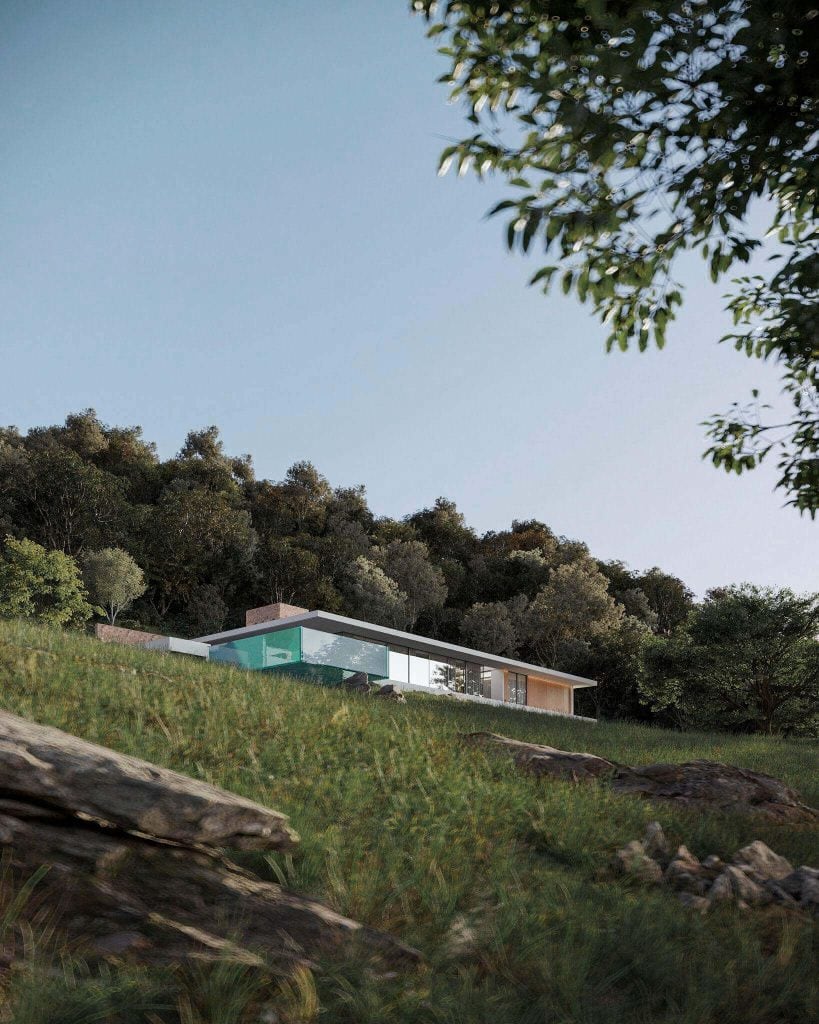 To ensure that the positioning of the villa blends seamlessly into the natural topography, the Seaside Villa architecture firm partially buried the house in the ground. This not only ensures comfort for the residents but also allows for breathtaking sea views visible from within the villa.
The villa's identity lies in a harmonious combination of local Cypriot heritage and contemporary lifestyle. The use of traditional materials such as stone and wood, designed with modern technology, creates a space that is both contemporary and rooted in local heritage. The color palette and lines of the villa are simple yet expressive, creating a minimalist yet modern look.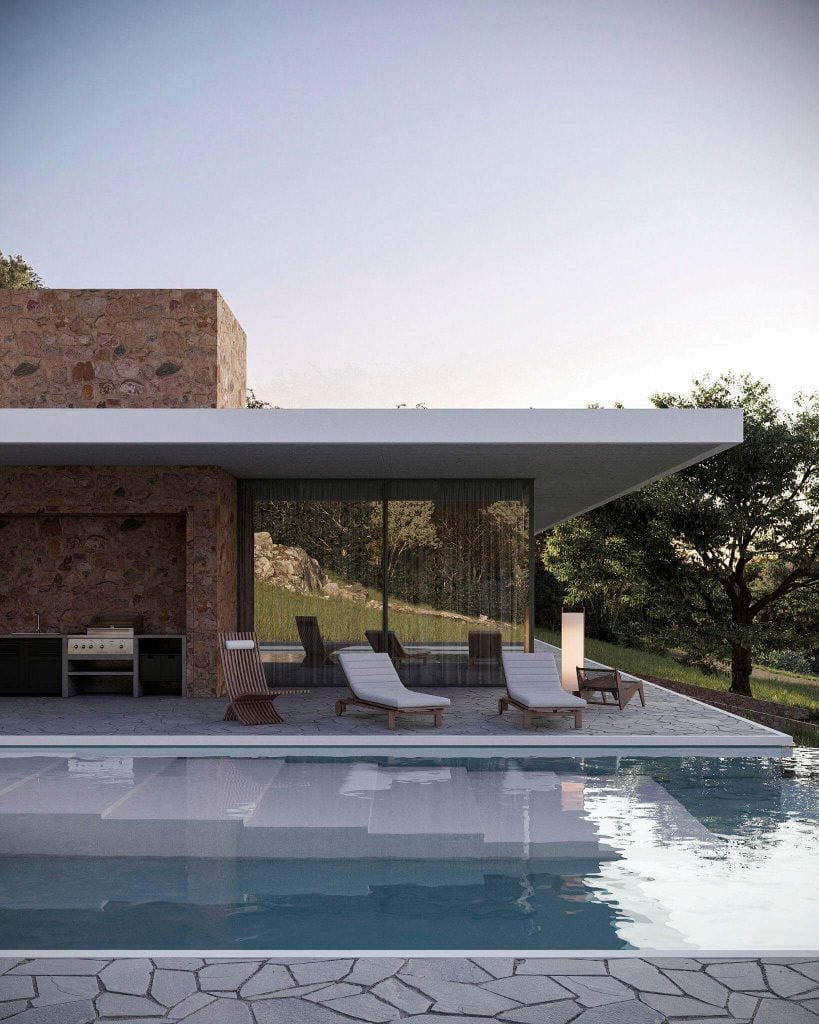 The terrace of the villa features a transparent pool made of glass, highlighting the immensity of the sea and providing the perfect place to enjoy beautiful sunsets and sunrises. The villa consists of two main blocks interconnected by a courtyard with a garden, serving as the main entrance to the house. The common areas, including the living and dining room, open-plan kitchen, and outdoor pool terrace, are located in one block, while the private area, including the bedrooms and bathrooms, are located in the other block. All bedrooms have ample natural light and are connected to the courtyard.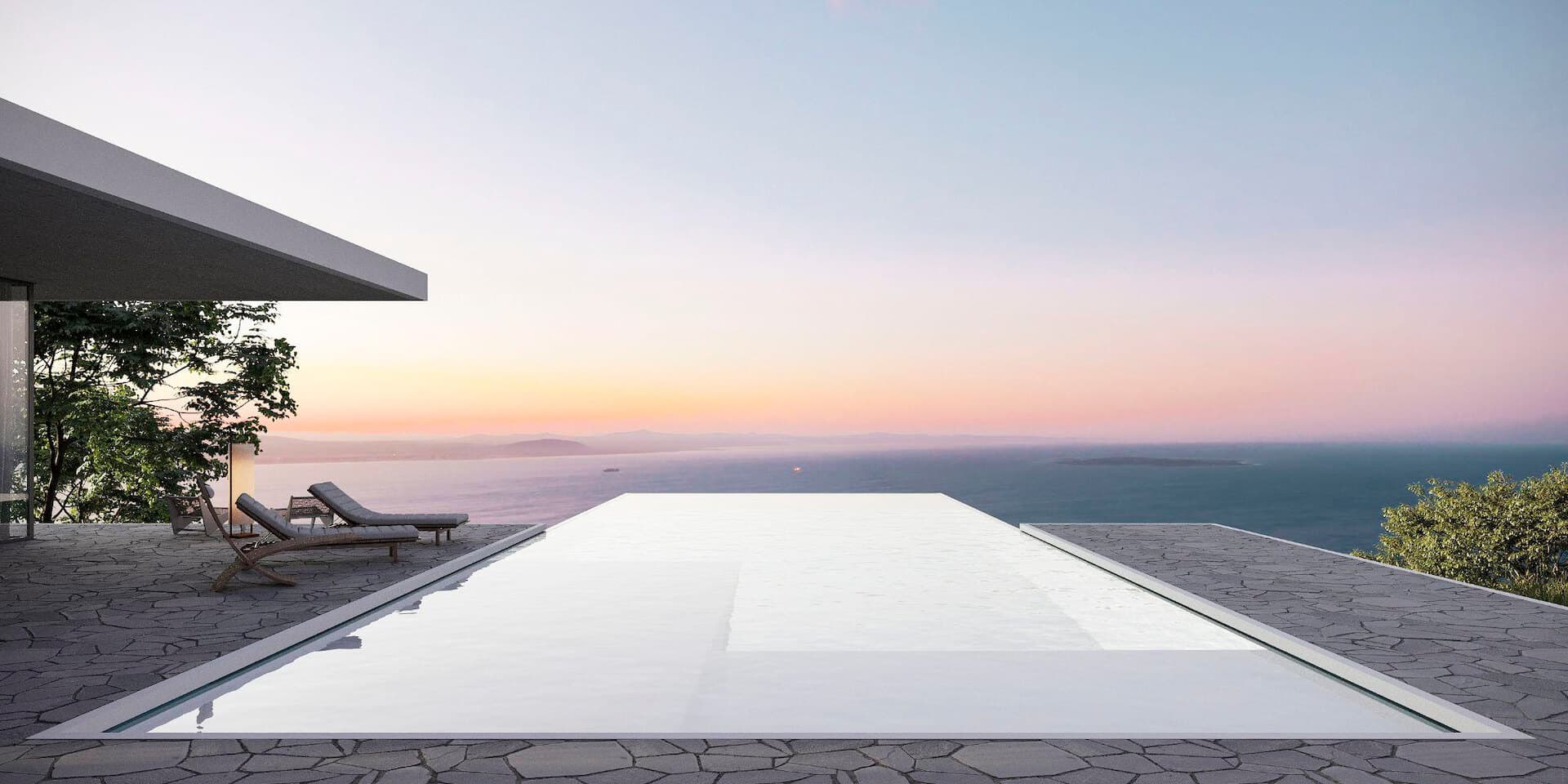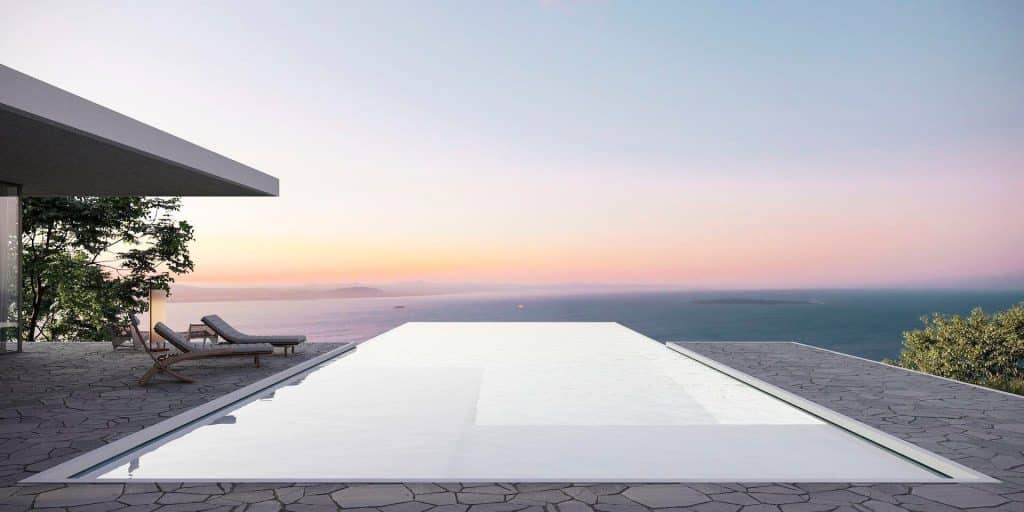 Overall, the Seaside Villa is a beautiful example of a harmonious combination of local heritage and contemporary lifestyle, providing a unique and relaxing living experience for its future residents.