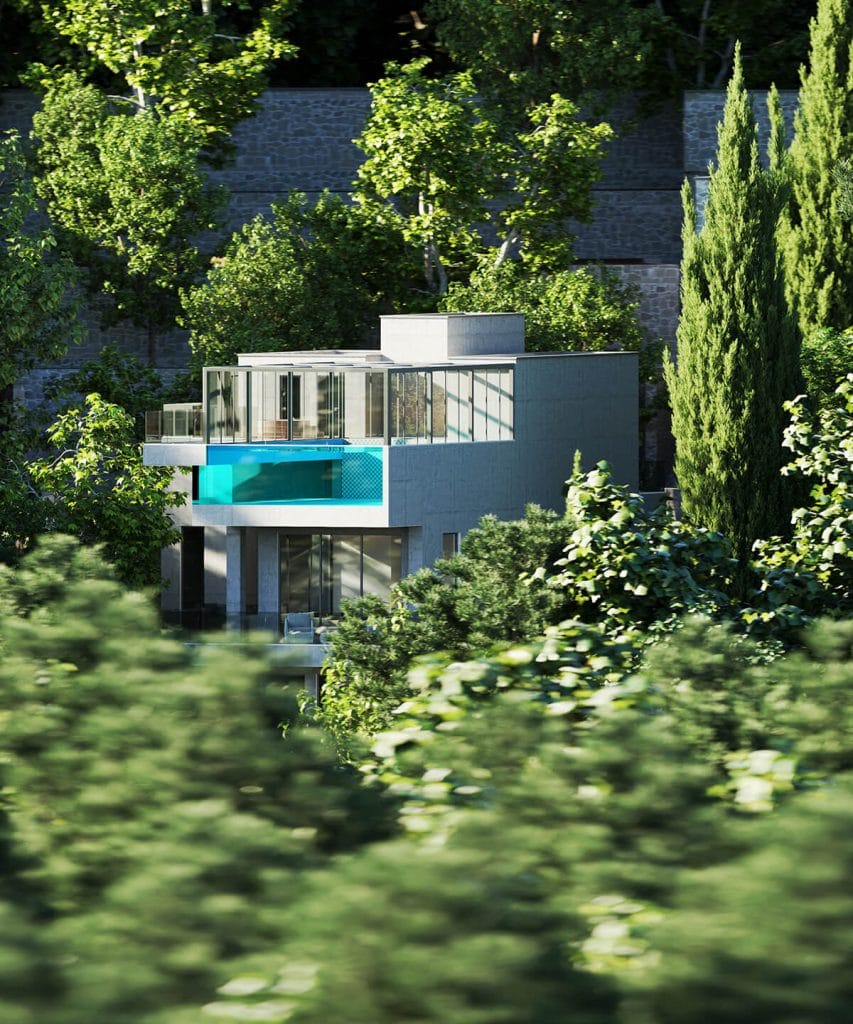 Shahmirzad Villa by Arash Saeidi stands as a testament to modern architectural innovation, situated in the province of Semnan, Iran. This residential project spans 450 square meters, crafted amidst a relatively hot desert climate, embracing minimalist and contemporary architectural elements.
Embracing the essence of contemporary architecture, Shahmirzad Villa is a departure from conventional styles, seeking to innovate and break away from historical norms. The architectural ethos is rooted in simplicity, utilizing basic geometric shapes to create a stunning visual narrative, portraying the beauty of modern and minimalist design.
In response to the climatic conditions, the villa incorporates concrete and stonework, forming an interplay between the external structure and the internal core. Divided into a duplex design, the villa segregates private and public spaces, elegantly connected by a central courtyard. The two levels accommodate different functionalities, ensuring a distinct separation between private, semi-private, and public areas.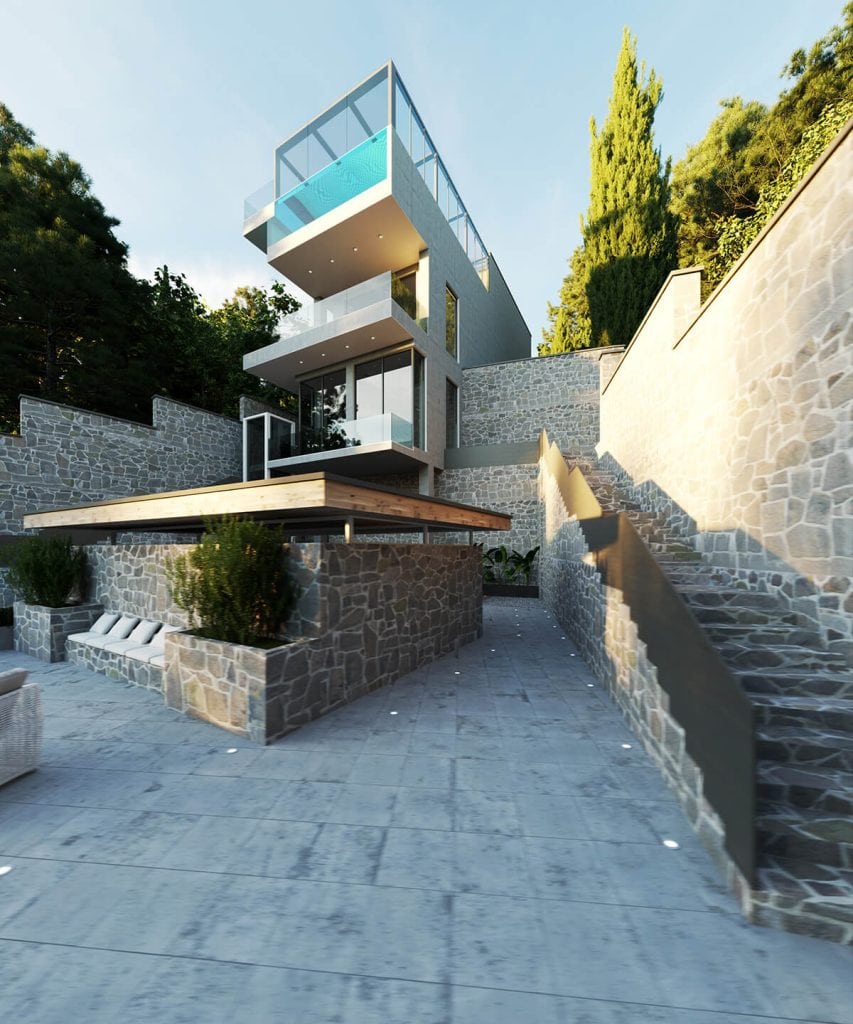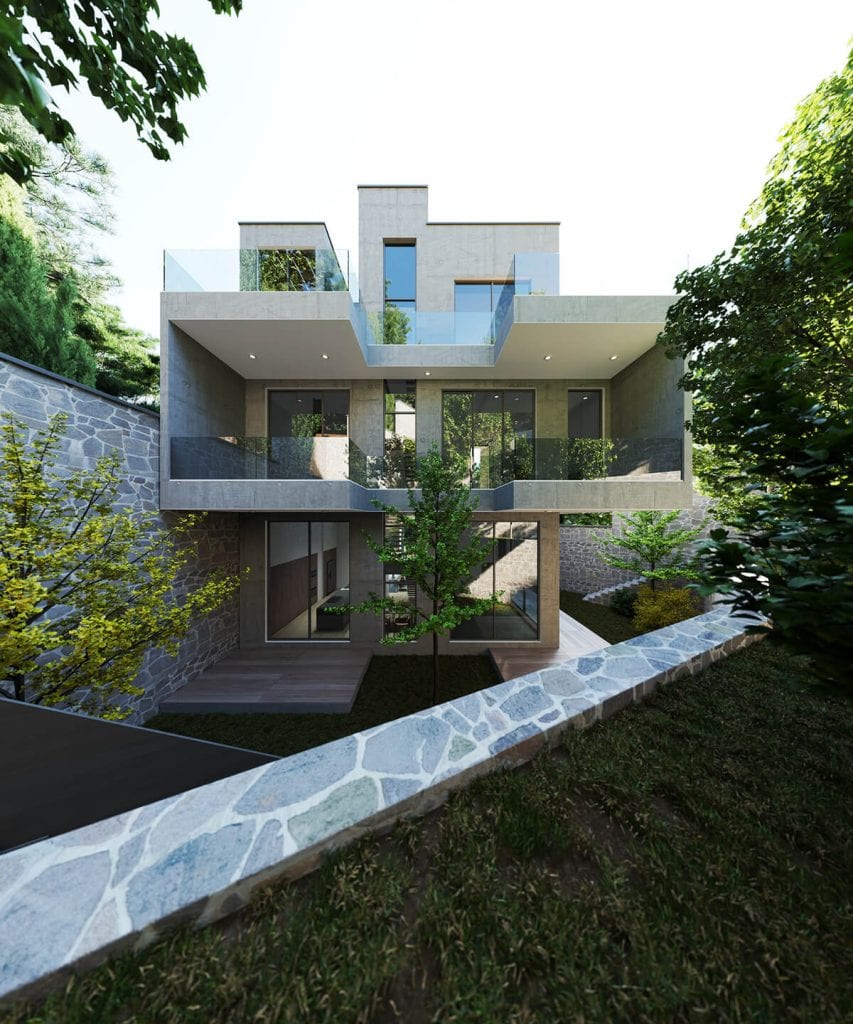 Shahmirzad Villa
The villa boasts an array of amenities, including an outdoor fireplace, living areas, a well-equipped kitchen, guest and crew rooms, a meeting room, library, TV room, a luxurious swimming pool, hot tub, gym, and multiple bedrooms equipped with jacuzzis. The layout design creates a dynamic spatial experience, offering visual purity, diversity, and a serene ambiance, adorned with water features and varied elevations.
The design philosophy of Shahmirzad Villa focuses on creating a diverse and psychologically stimulating living space, blending elements of interior and exterior, transparency, open and closed spaces, and transitions between narrow borders and spacious gaps. The endeavor is to craft an urban space that exudes diversity and offers an engaging living experience for the residents.
Currently under construction, Shahmirzad Villa, with its strategic design and meticulous attention to detail, is poised to stand as a modern oasis, redefining residential living within the context of Semnan, Iran. This architectural gem seeks to offer a contemporary living experience, intertwining functionality, aesthetics, and innovation in its architectural narrative.