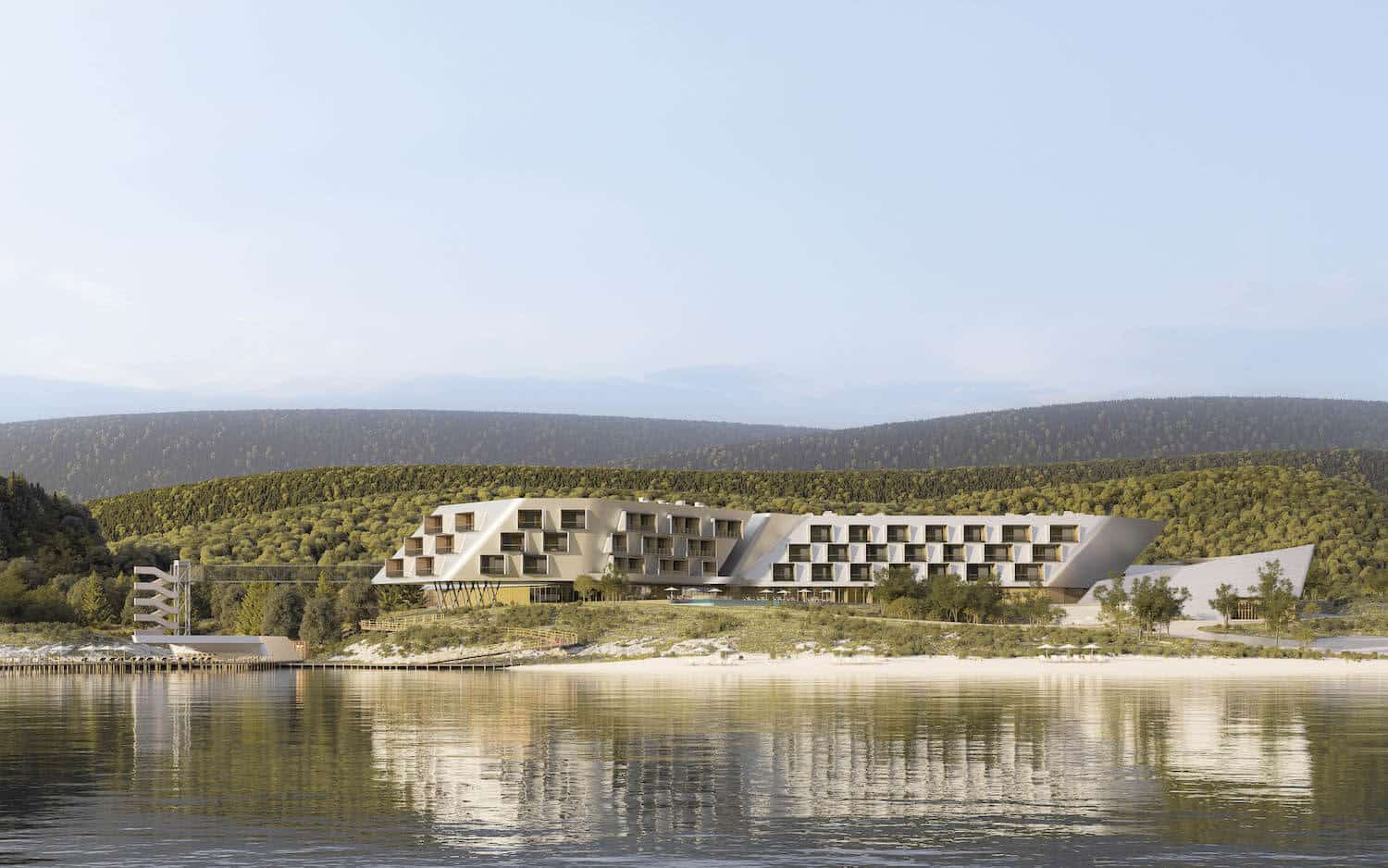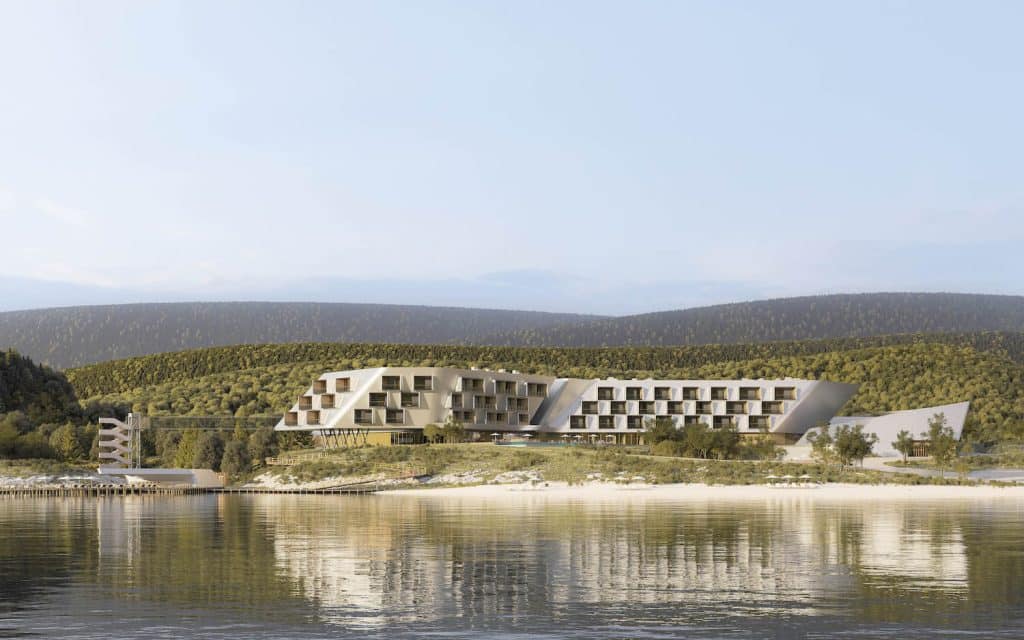 STIPFOLD, a renowned architecture firm, has designed a hospitality project called Shaori Resort, situated on the picturesque Shaori Lake in the mountainous region of Racha, Georgia. The resort, covering a site area of 20,000 m², features a built area of 10,000 m² and is designed to blend functionality with the natural surroundings.
The principal architect, Beka Pkhakadze, and his team have taken a contrasting approach to the resort's architecture, using stainless steel as a separator between the building and the environment. The facade of the building, curved and inclined in different directions, offers a unique reflection of the site, depending on the time of the year.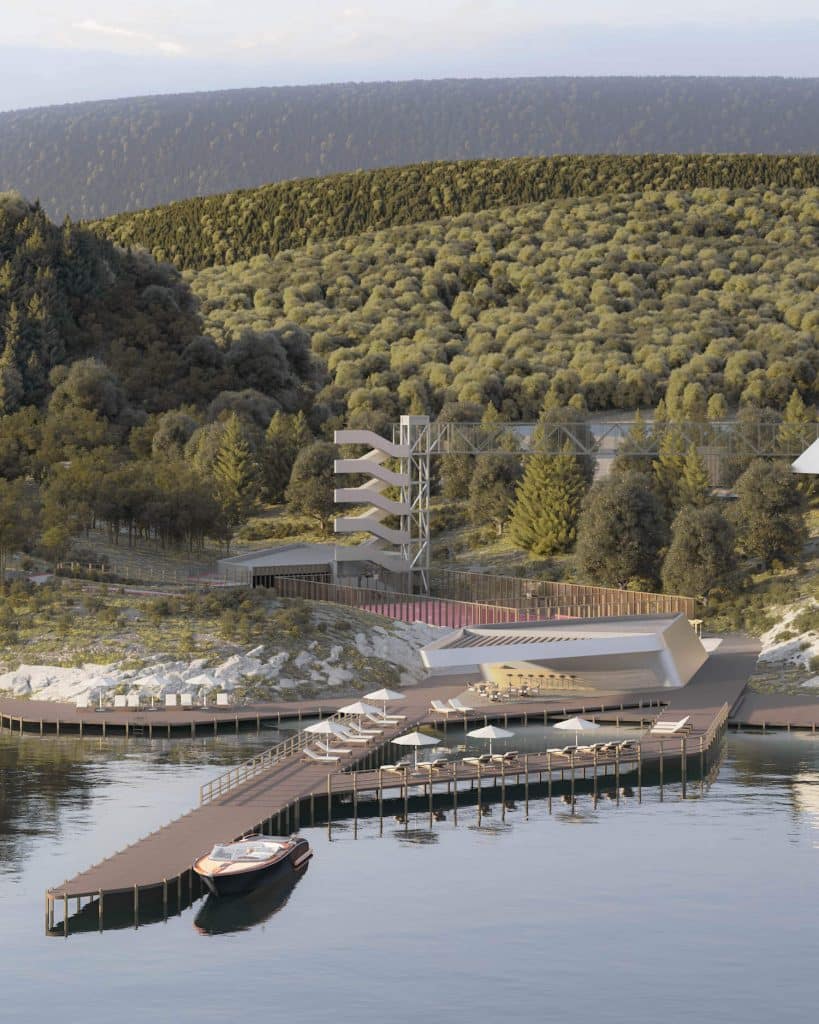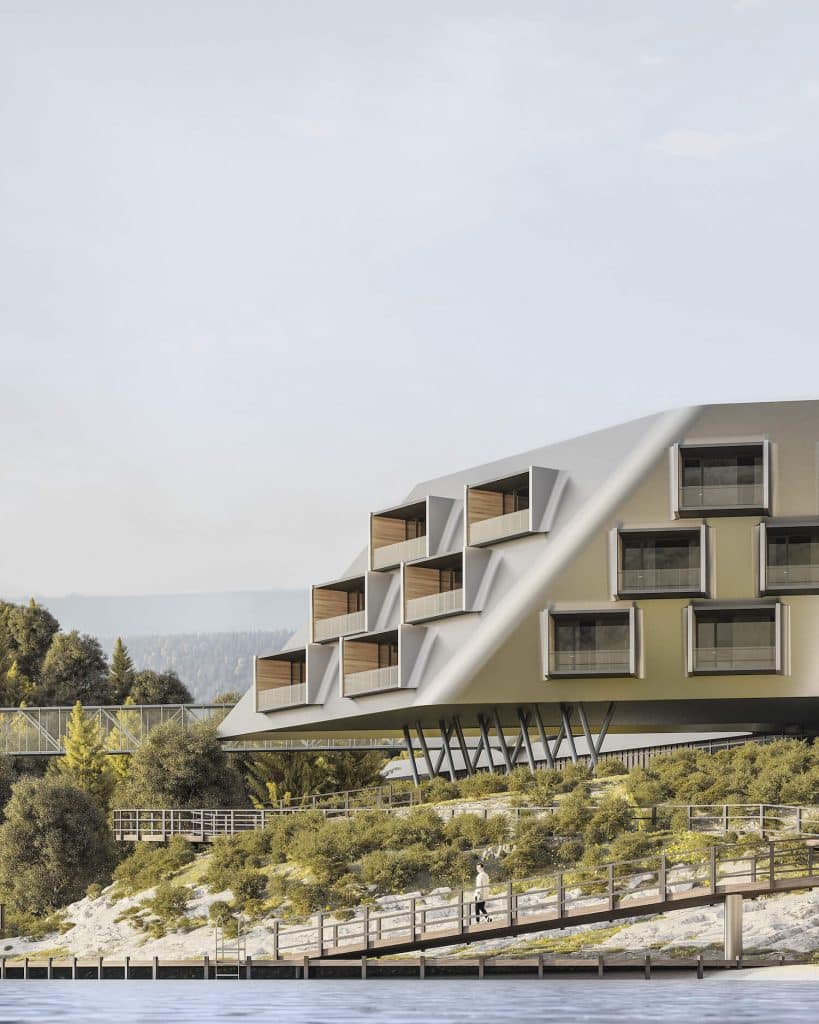 To ensure the functionality and logistics of the project, the main roads have been pushed to the outskirts of the site perimeter, hiding cars and other means of transportation from visitors' sight. The resort's design also features a covered bridge that connects the main building to the sports facilities, ensuring the facility's functionality throughout the year. The sports facilities themselves are connected to the lake shore, which hosts a bar and spaces for various water sports.
The resort's cold character is balanced with a warm and cozy timber interior, and the balconies break through the building skin, serving as portals between two dimensions. The resort's design offers uninterrupted access to the lake for the general public while ensuring privacy and exclusivity for its guests.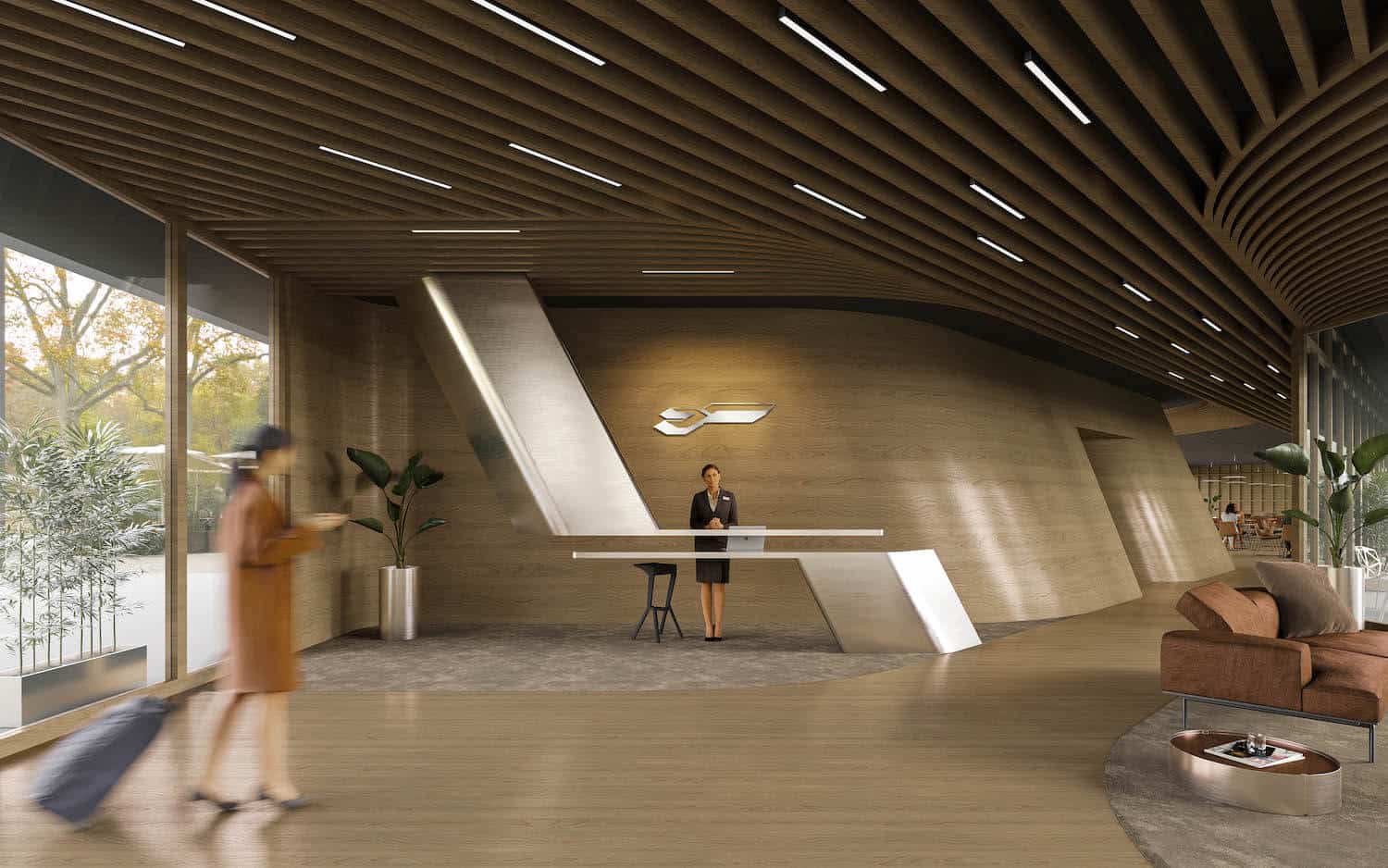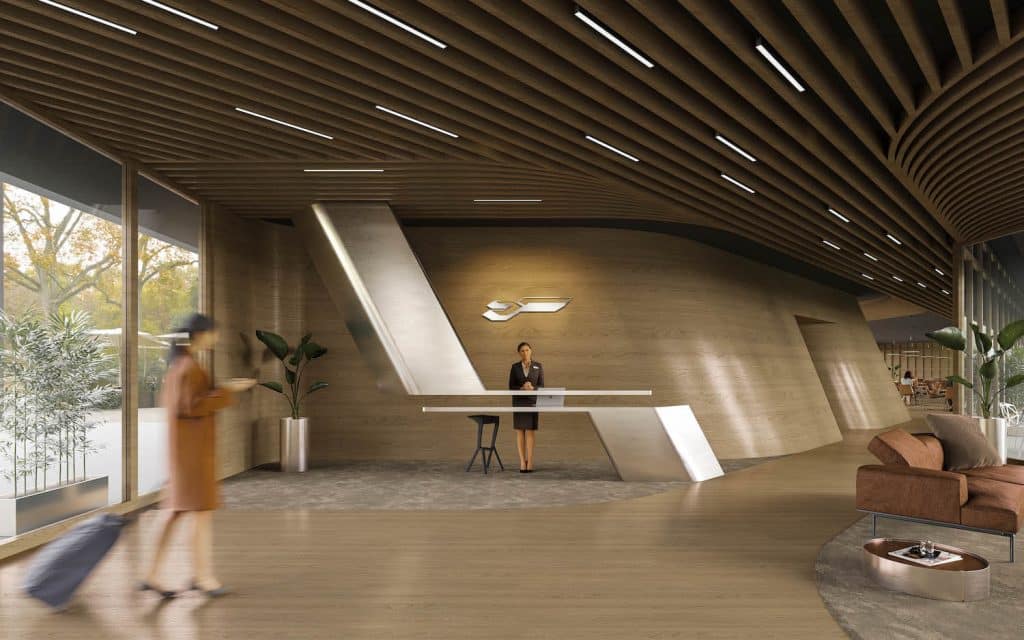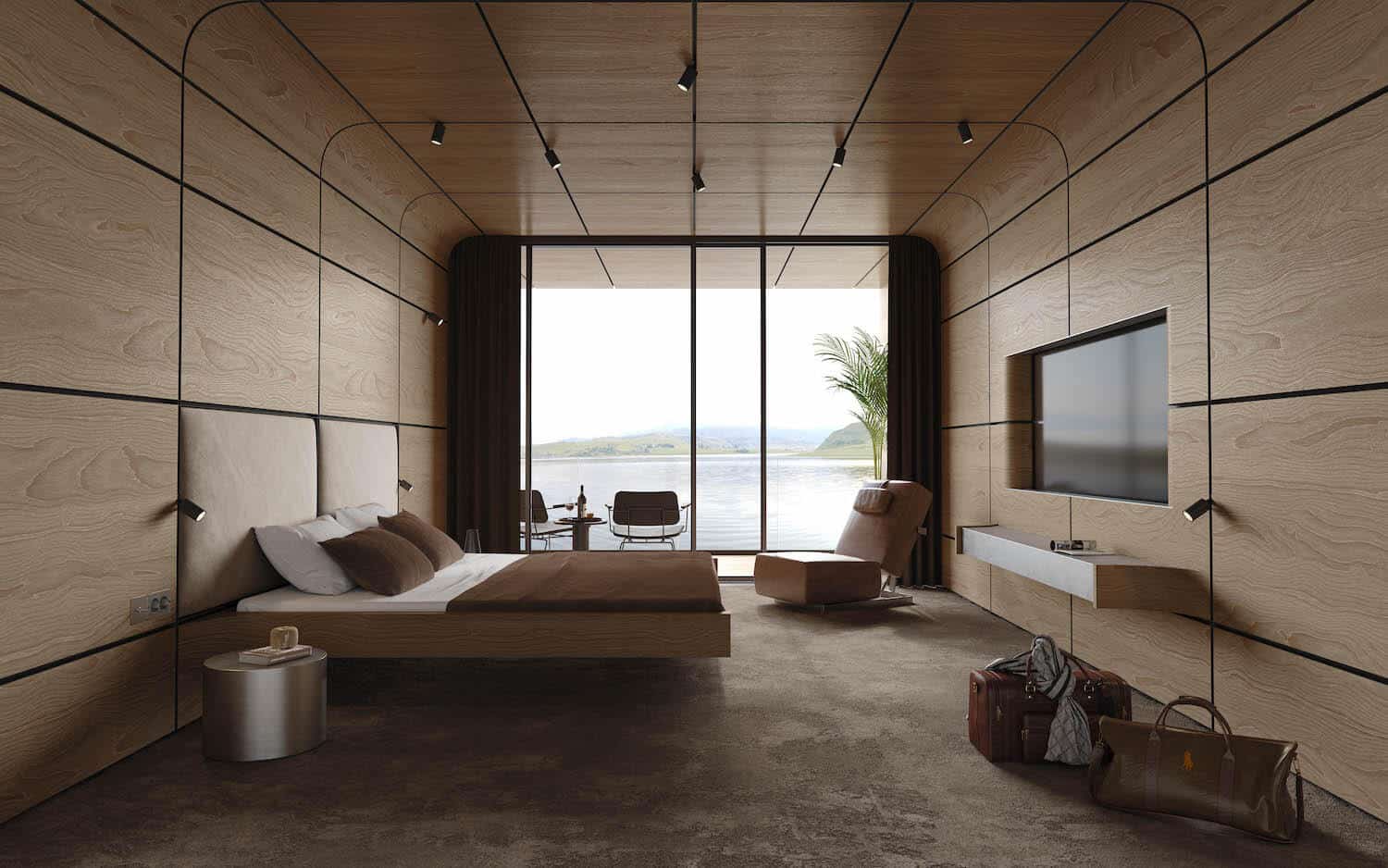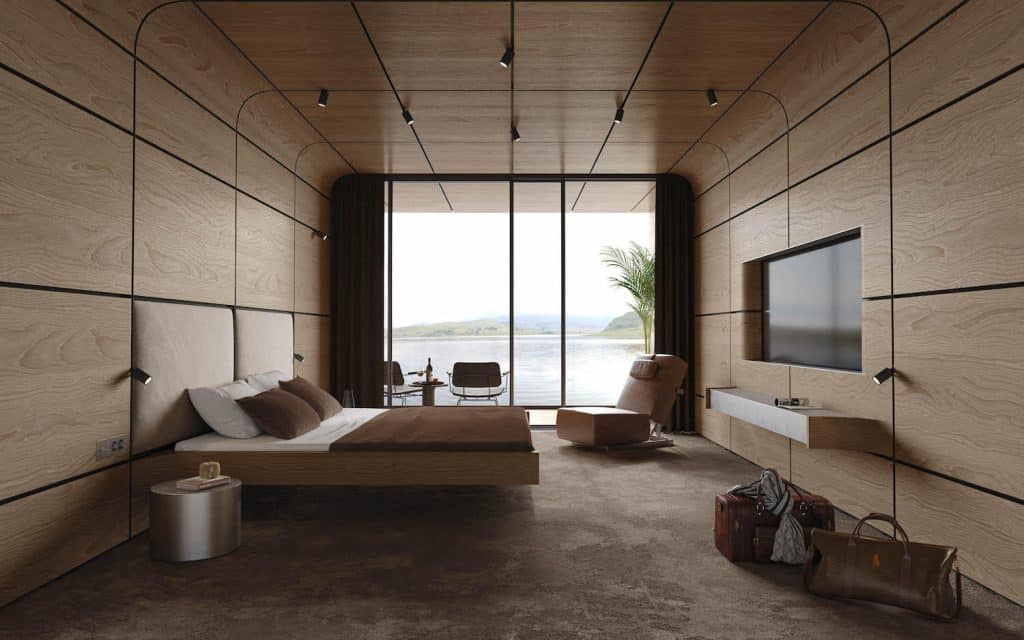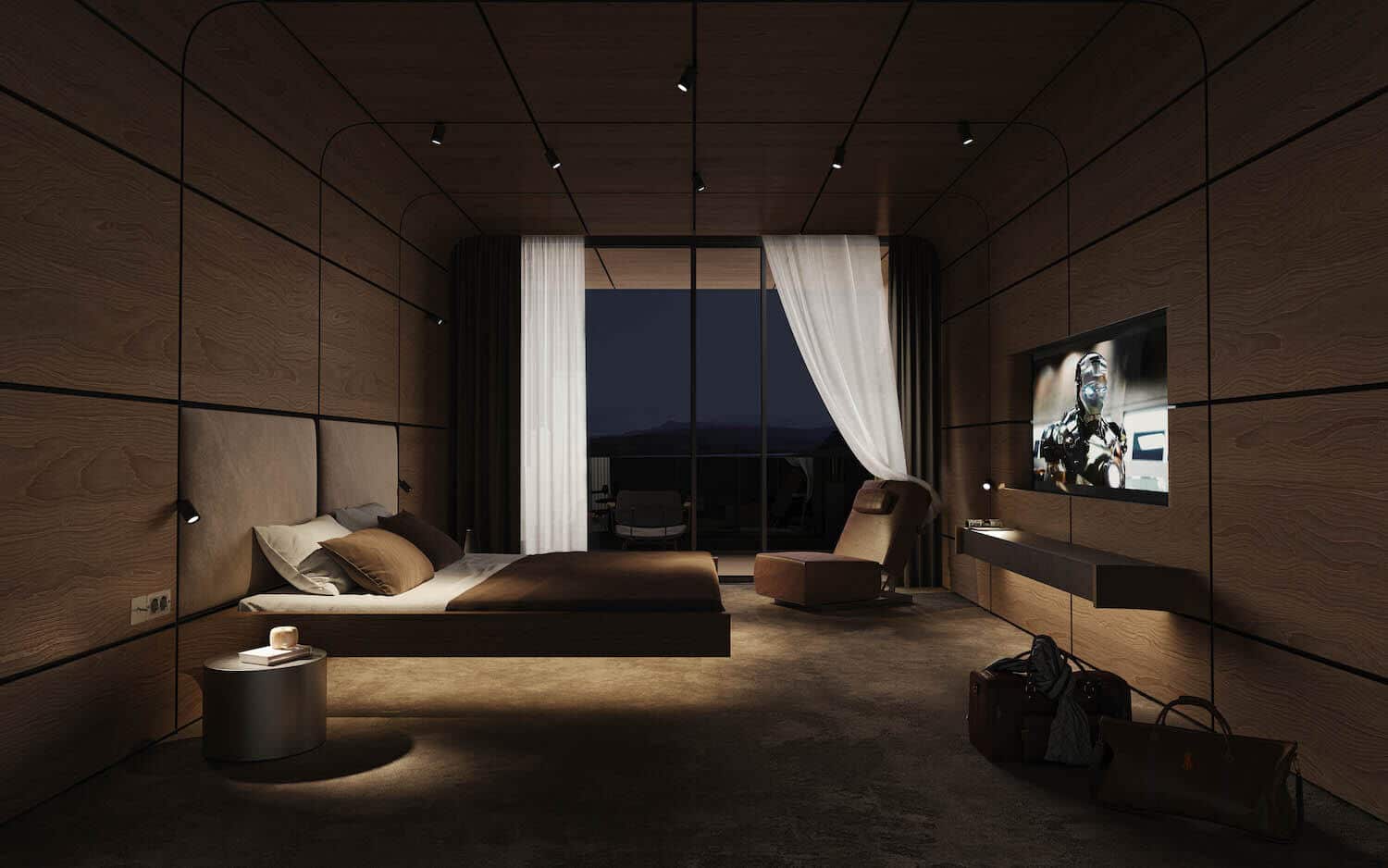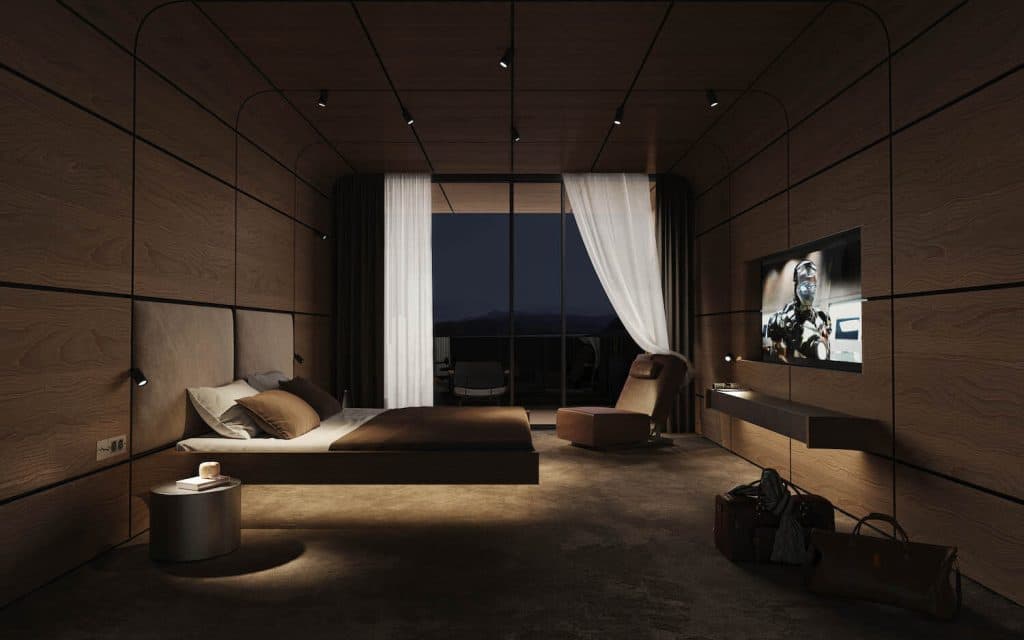 Shaori Lake, situated at a distance from nearby towns and villages, has underdeveloped infrastructure. However, with the Shaori Resort project, STIPFOLD aims to provide a high-end hospitality experience in the midst of nature. Currently, the project is in the conceptual and design stage, as it competes with other architectural firms.