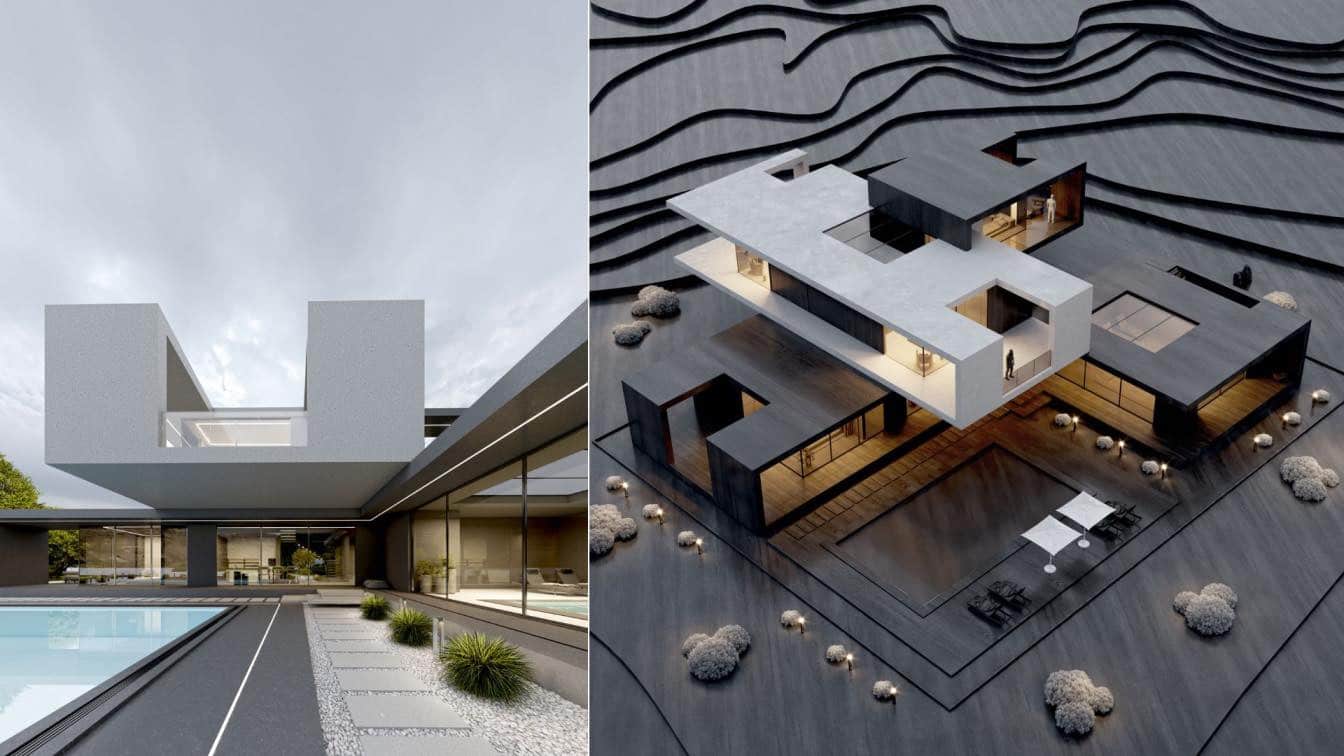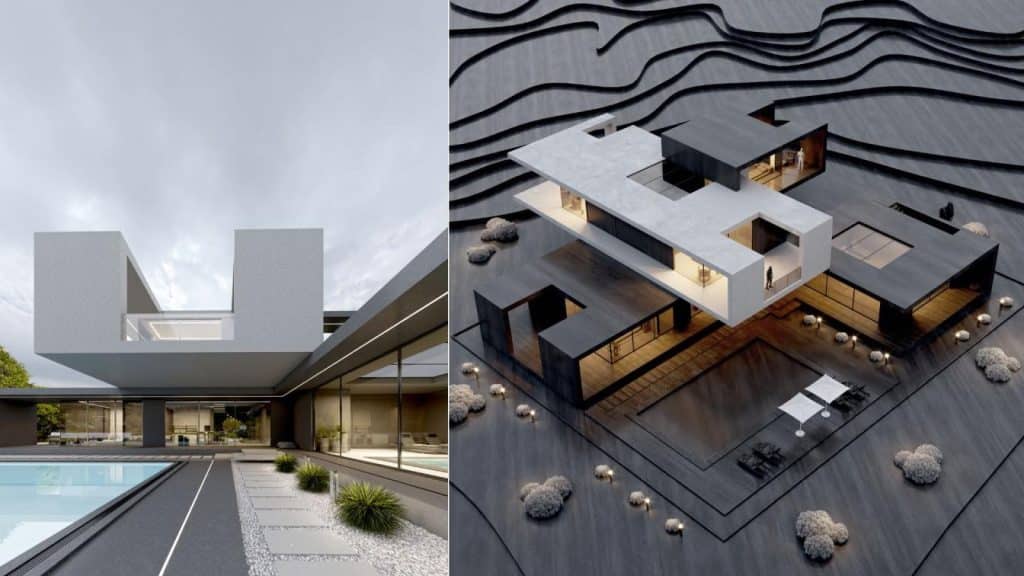 Sight Villa, also known as the Vision Greenhouse Villa, is a contemporary architectural project designed by UFO Studio. Nestled in the scenic area of Kordan, Karaj, Iran, this residential villa is aimed at merging modern design with a lush green environment.
The design process involved multiple studies and iterations, ultimately resulting in a three-story structure comprising three main spaces. The ground floor encompasses a greenhouse, living room, kitchen, guest bedroom, and service areas. On the first floor, two master bedrooms are situated, while the second floor features a mezzanine with the master bedroom.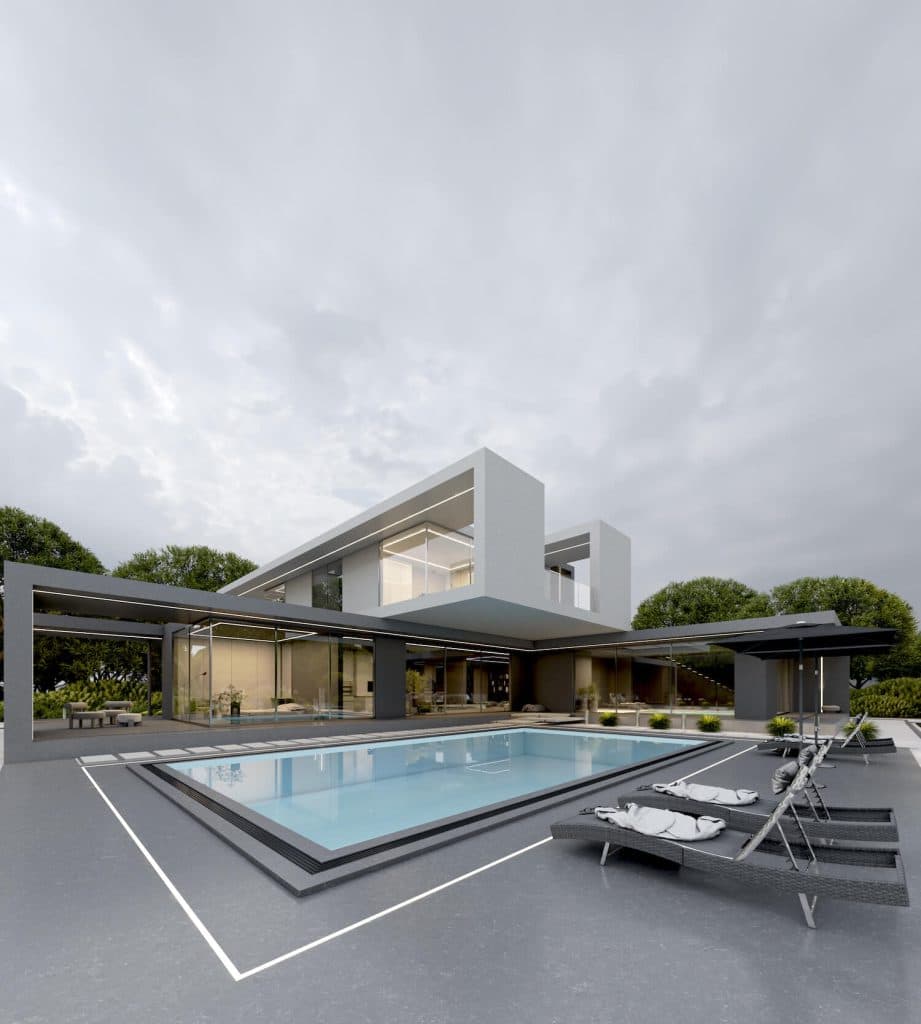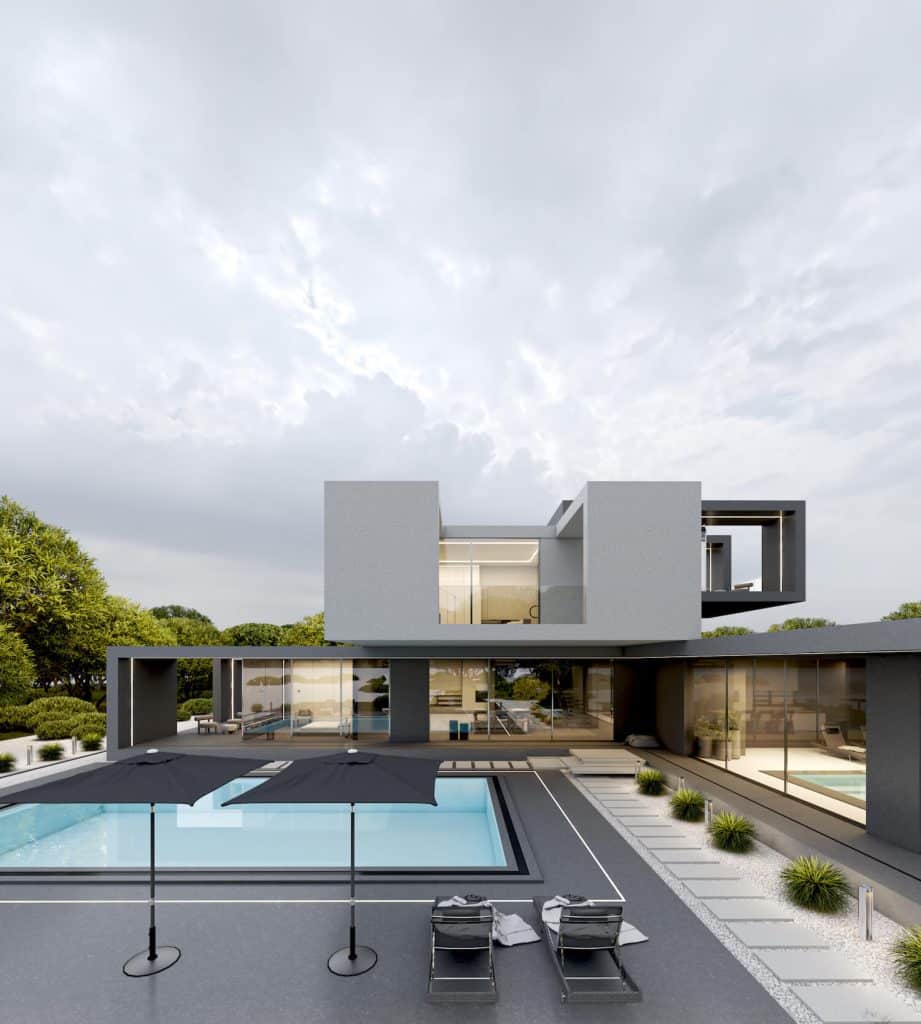 One of the notable challenges faced during the project was the design of the master bedroom on the second floor. The bedroom boasts an impressive 6-meter-long console supported by two columns, creating a visually striking element within the space.
The material palette chosen for Sight Villa primarily consists of white and gray micro cement, imparting a clean and contemporary aesthetic to the overall design. With its unique blend of modern architecture and green elements, Sight Villa stands as a testament to UFO Studio's commitment to creating innovative and visually captivating residential spaces.