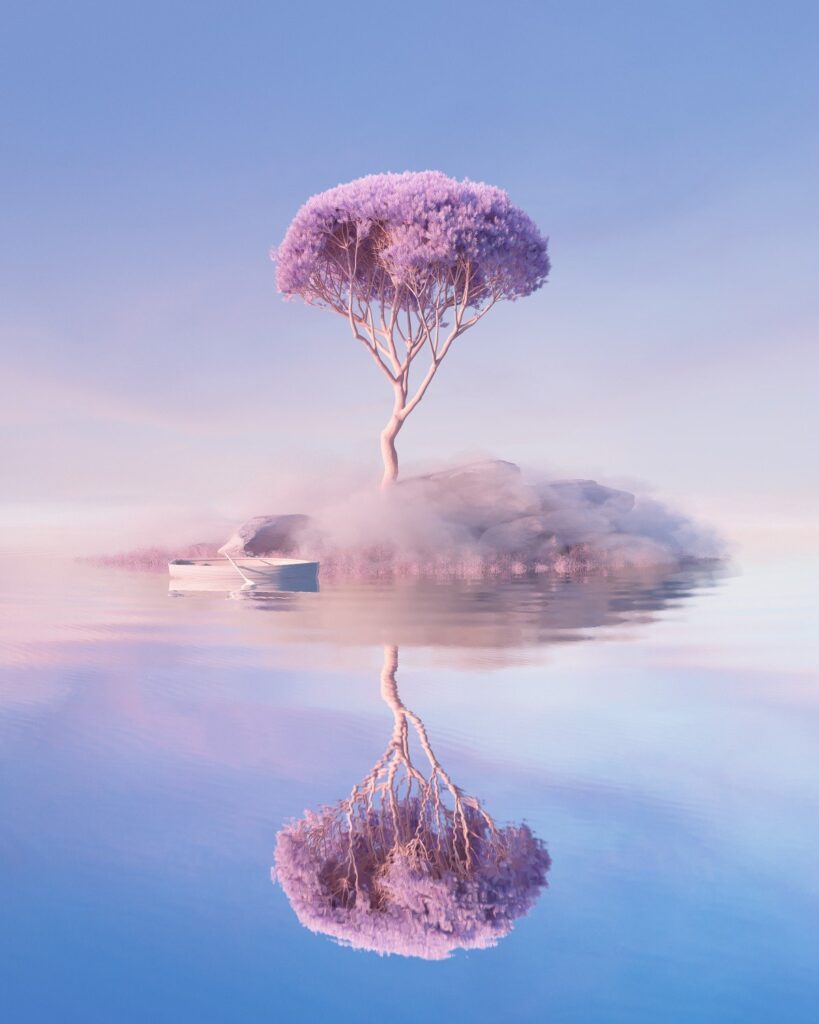 PLEASE INTRODUCE YOURSELF
Hey! My name is Simon Kaempfer, and I am a freelance 3D designer & artist from Germany. Right now, I am living and enjoying the life in Barcelona, Spain.
HOW WOULD YOU BEST DESCRIBE YOUR STYLE?
I like to create a stylistic version of reality with a hint of realism. My style combines aesthetic design with simple shapes to create dreamy, surreal worlds. I love to include pastel color tones and primitive objects into my work. Usually my work is bright, playful and with an minimalistic approach in mind.
HOW DID YOU GET INTO ART?
I didn't had the classic approach to art as many designers had. I was bad in drawing, still am, and in school I was not paying attention to the art class. Blockbuster movies and title design sequences like the ones from James Bond got me into art.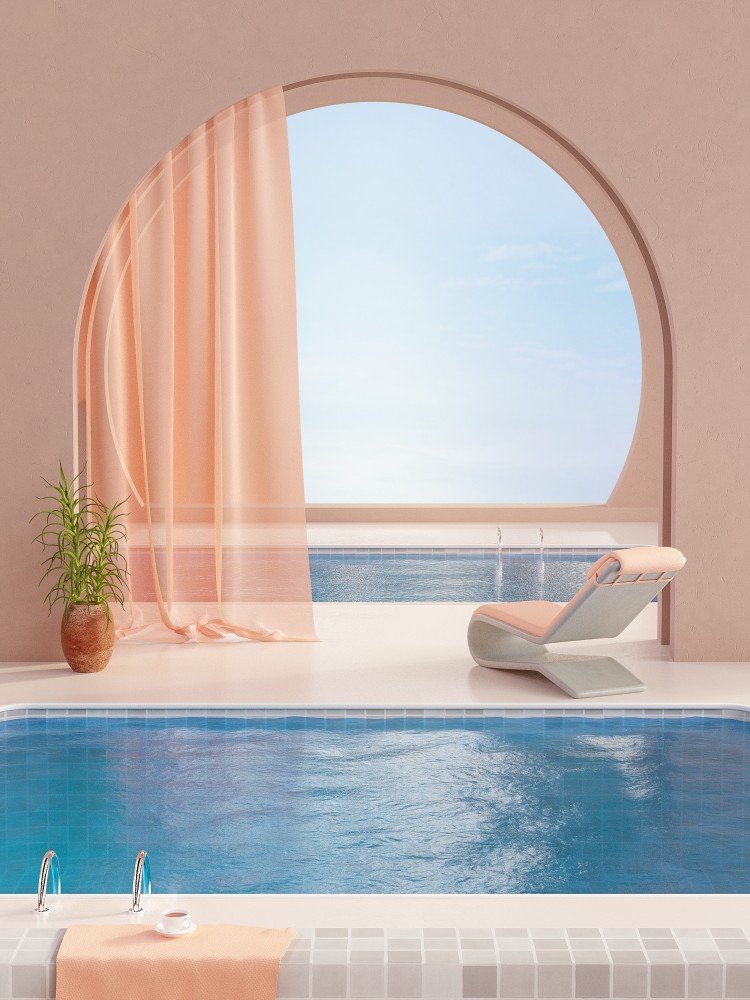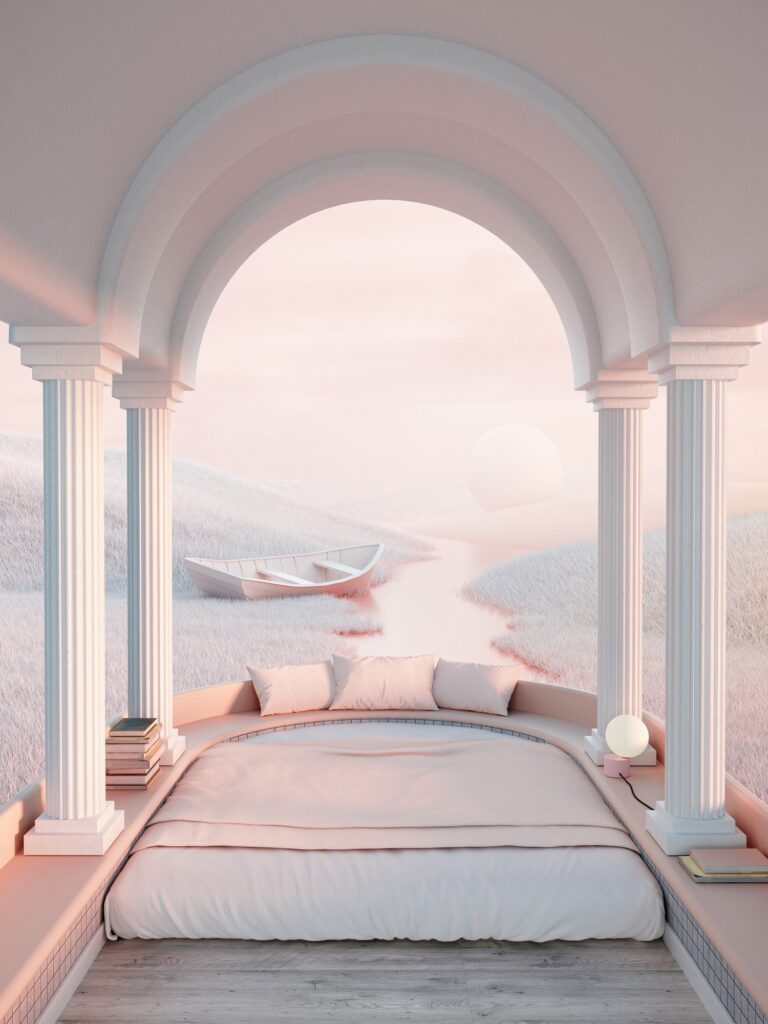 WHO OR WHAT ARE SOME OF YOUR MAJOR INFLUENCES?
I am very inspired by simple design solutions which go further than just having something beautiful to look at. One obvious and very good example for me is Apple. Architecture and photography have a huge influence on my work too. There are also a lot of people within the 3D industry I look up to. One person, in particular, is Ezequiel Pini, the owner of SixNFive. To drop a random name who doesn't have anything to do with design is Mike Tyson. I honestly don't know my obsession about him, but the dedication he had in his prime time of boxing was stunning. It was not only the hard work he put into his training, but also the theory, his tactics, on how he observed his challengers, and idols and gave his best performance possible. I think it is his mindset combined with his talent which really inspires me.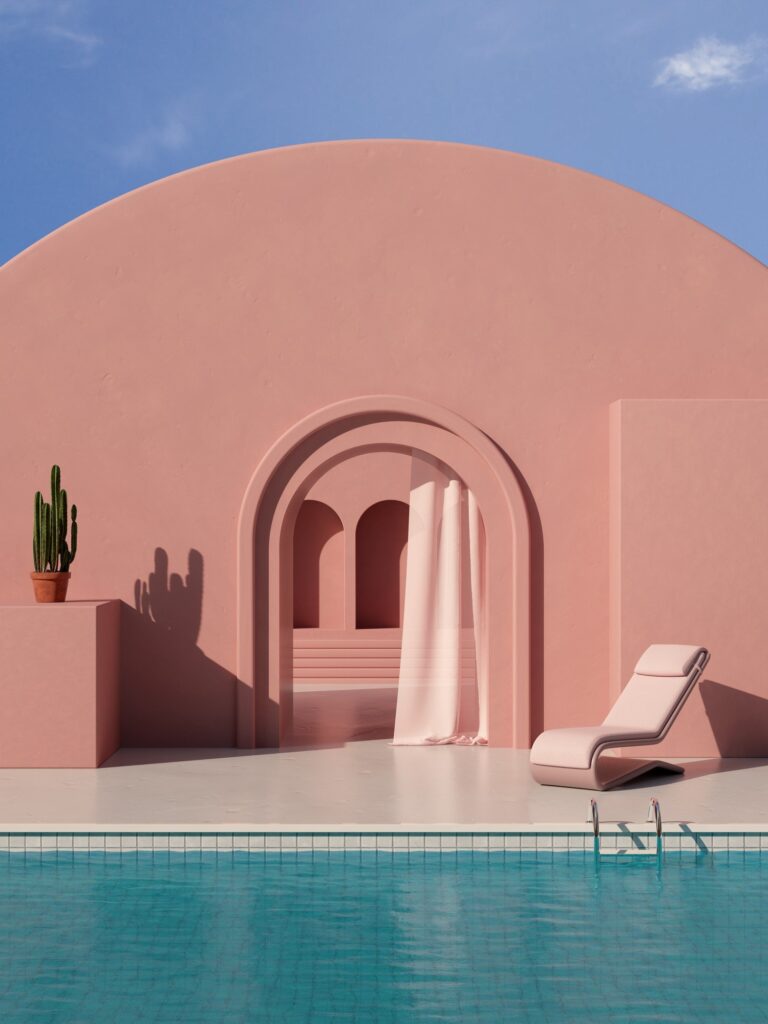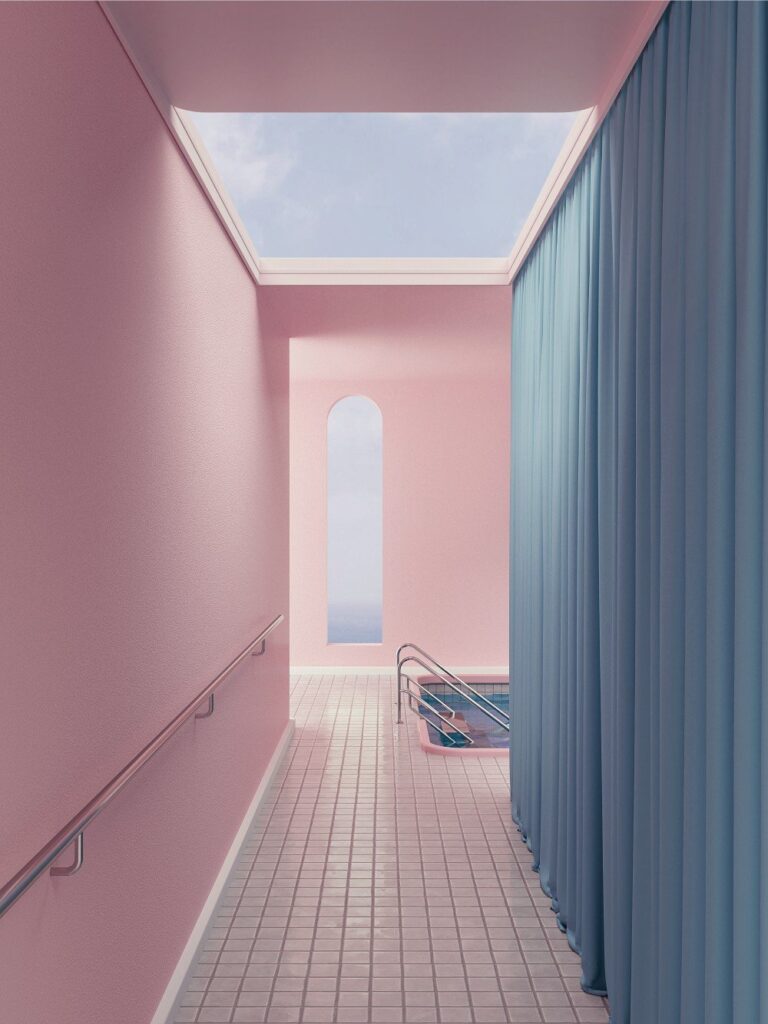 CAN YOU TELL US ABOUT YOUR WORKING PROCESS?
My working process depends on the project itself, but most of the time, everything starts and ends fully digitally. I start with searching for reference Images online, mostly photos of real places and specific details like shapes, light, and shadows. I use the reference Images to support the idea that I have in my mind. Once I have a good amount of images, I try to narrow them down to about 5-10 Images.
After that, I jump directly into 3D, blocking out the scene with primitive objects and creating a composition early on in the process. From that point on, I have a good starting base to shape and work further on the scene. Once I am happy with the shapes and composition I create different light setups and then compare them to what might work best for this project. Adding lights is always a very fun part of my process as it sets the mood or vibe for the entire Illustration. Next, it is all about finding the right colors and color combinations.
Creating realistic materials with a lot of details and more simple ones in order to create this dreamy vibe. Everything in my process is open for exploration. It happens a lot that I switch around from the lights to the shapes and back to the colors. At the end I just click the magic render button, wait and use Photoshop for stills or After Effects for animation to give the Illustration/Animation the final touch.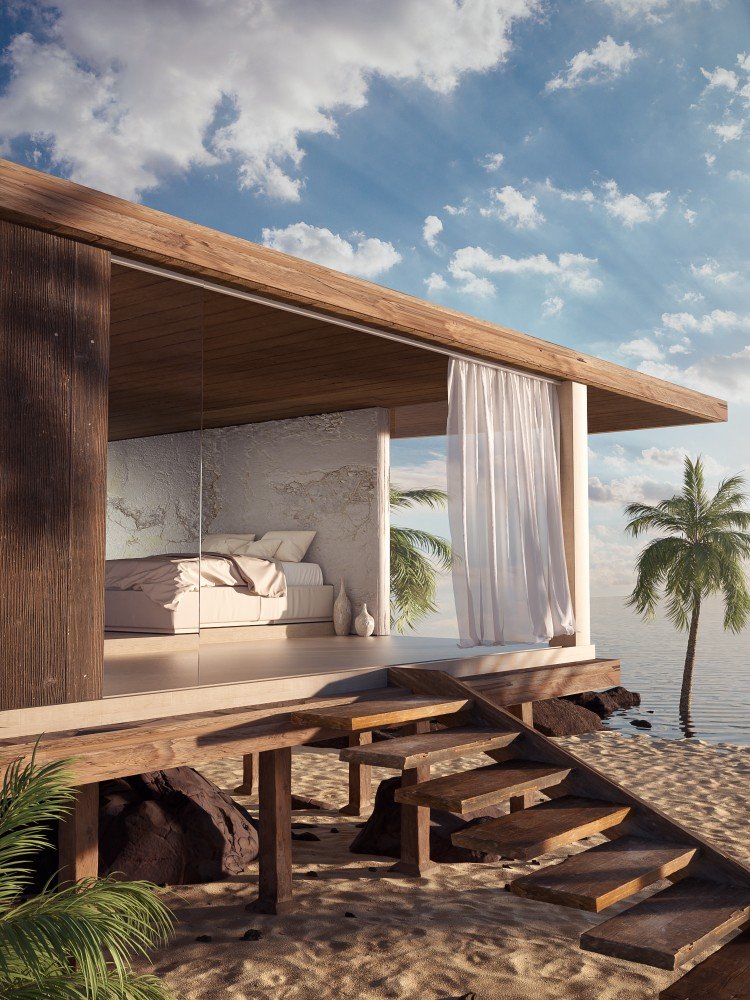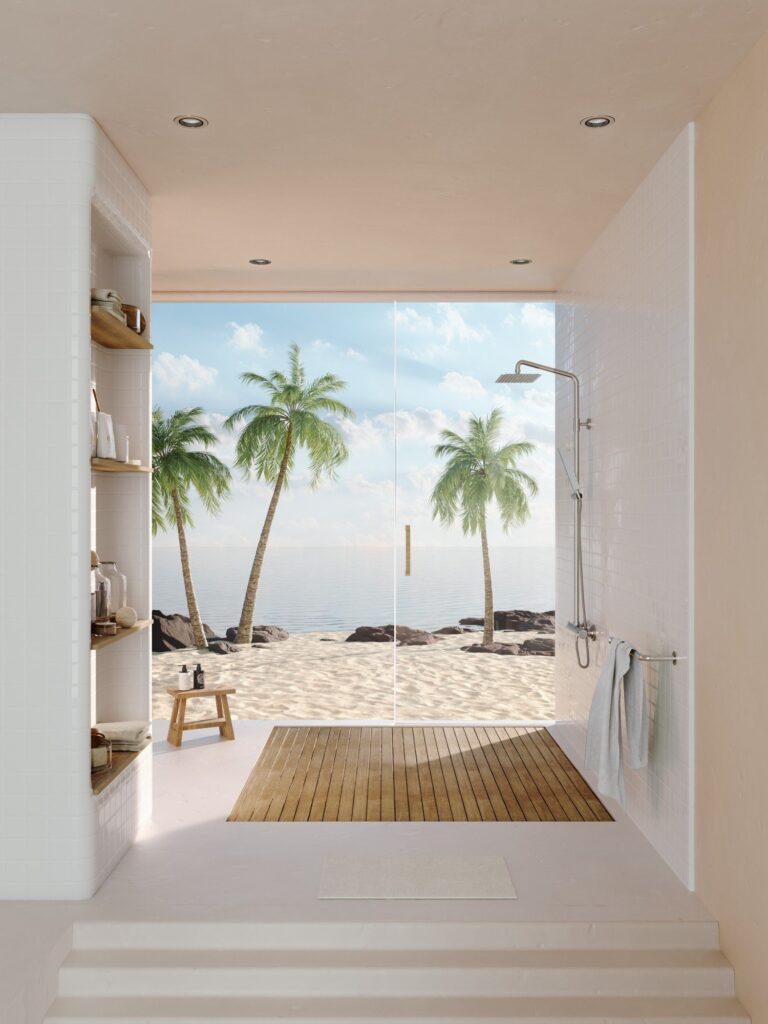 WHAT MOTIVATES YOU TO CREATE?
I ask myself this question a lot. There is no clear answer to this, but whenever I work on 3D projects, especially on personal ones, my mind is elsewhere. I am in my own world for a short period of time; it feels like meditation sometimes. It also feels great to work on something which has an end result; you can observe it immediately.
WHAT ARE YOU CURRENTLY WORKING ON?
I recently created a 3D course together with the Domestika team, worked on some client projects, creating interior Illustrations, and moved into a new apartment which also took a lot of my time.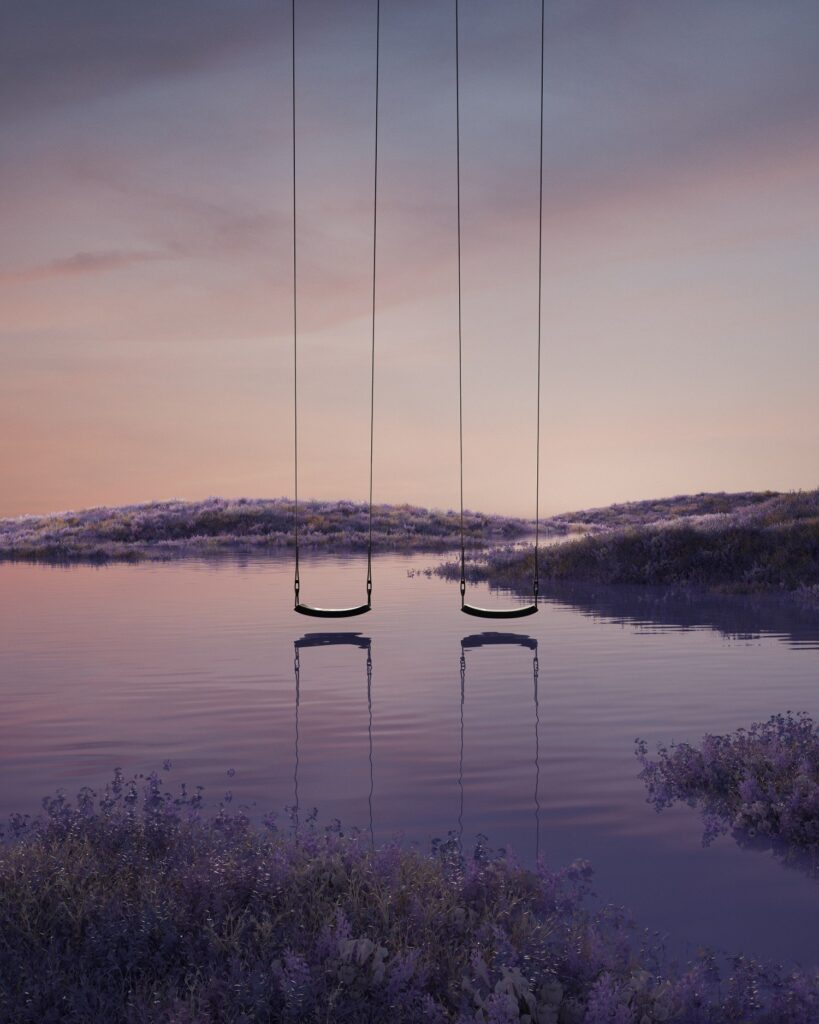 INFORMATION
Images with courtesy of Simon Kaempfer