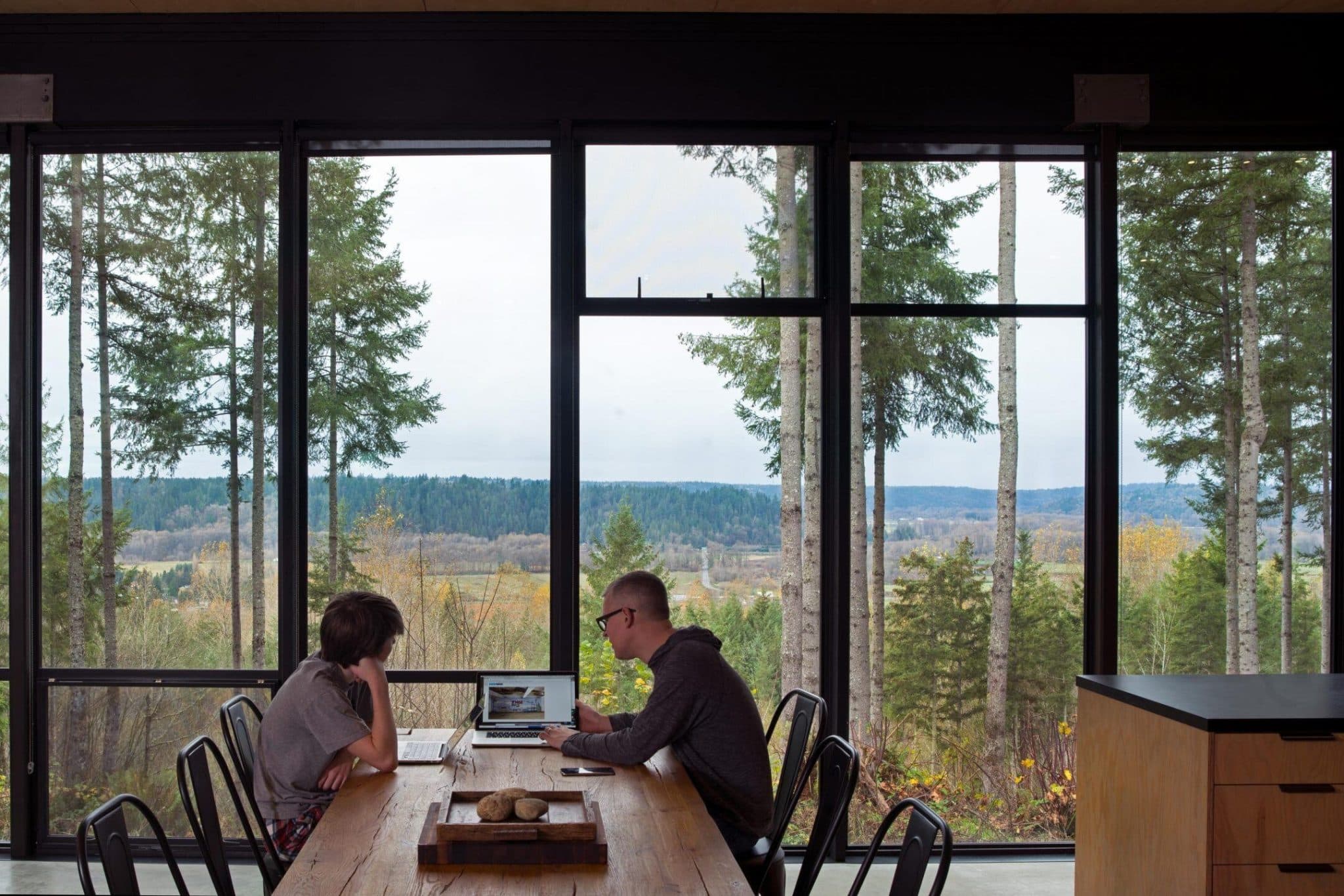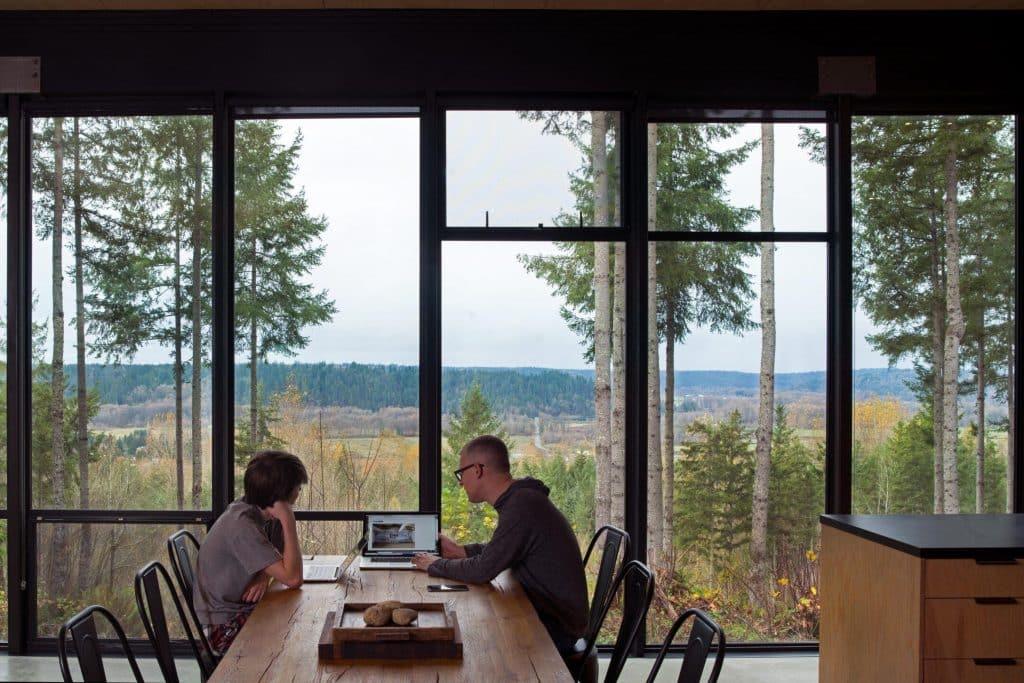 A dream home whose essence is simplicity, Maxon House demonstrates how a disciplined program and budget can lead to compelling design solutions that liberate rather than confine.
When their third son was born in 2006, the Maxon family found that their suburban home, which they had happily occupied since 2002, no longer met their needs. A desire to redefine their family interactions by reimagining the notion of domesticity led the Maxons outside of the suburban residential box and straight to architect Tom Kundig, whose work they had admired for years. The result is a 3,200-square-foot home that connects the family members to one another, and to the forested Pacific Northwest landscape around.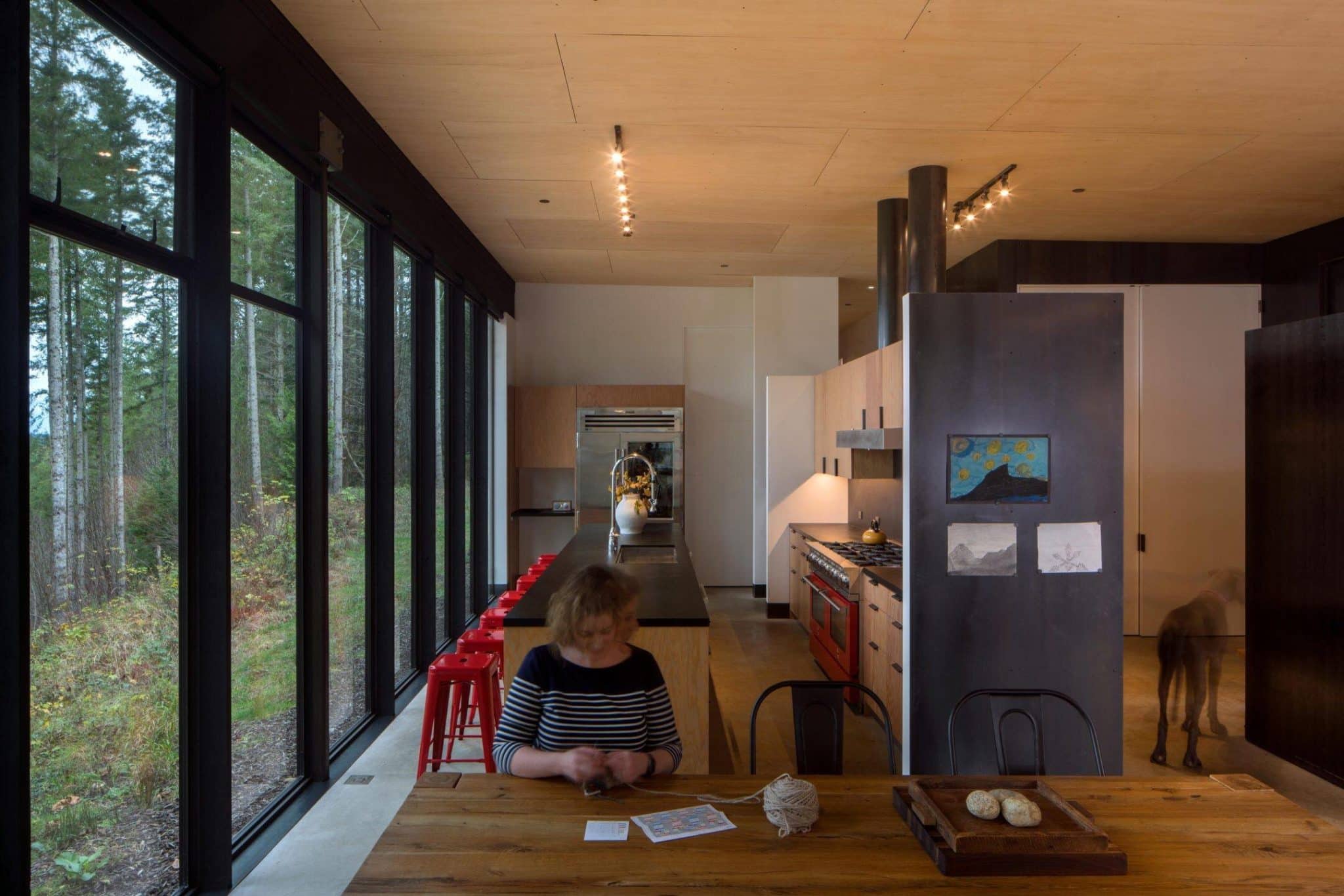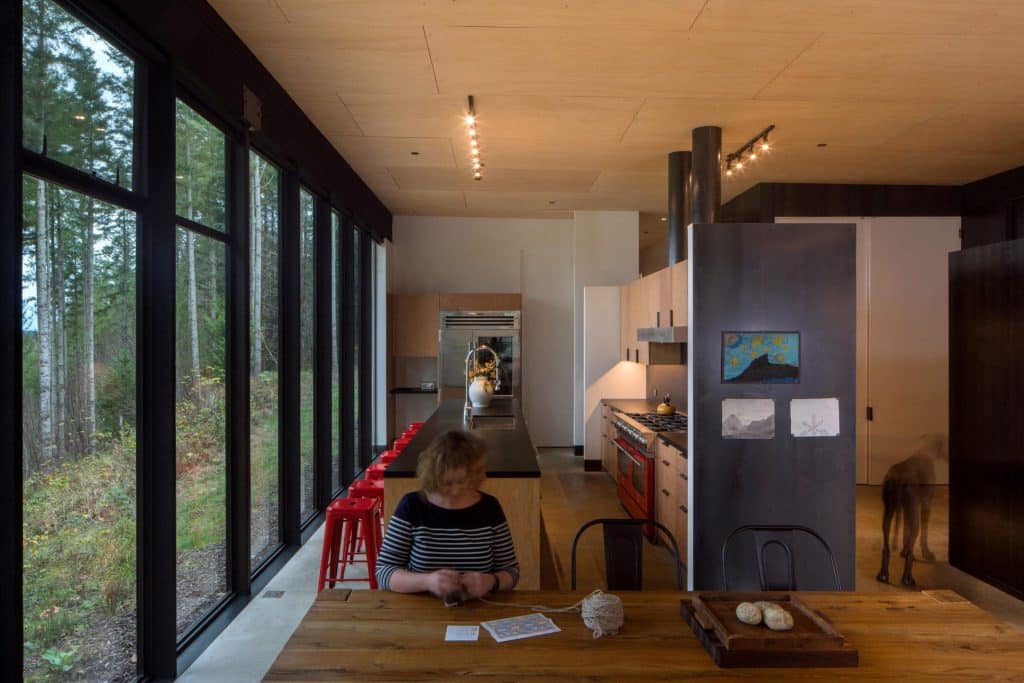 The site itself – a densely wooded 21-acre lot in Carnation, WA – provided constraints that ultimately helped to shape the project. Far removed from Seattle and accessible only by dirt roads, the site also has US Forestry restrictions on sixteen of its acres. However, Kundig turned what others might have considered limitations into opportunities, such as the steep slope cutting through the lot that inspired the home's cantilevered design. The resulting rectangular plan of Maxon House frontloads the most important feature of the site: the expansive westward-facing views of the Tolt River Valley. A 35-foot-long weathered Corten steel ramp begins the dramatic entry sequence, which culminates in massive custom-designed steel pivoting front door. The entry wall forces an immediate turn either to the master suite and the three bedrooms to the north or to the open-plan living, dining, and kitchen area to the south. In the main living area, a wall of full-height windows frames the towering fir trees that dominate the lot, while simultaneously countering the horizontality of the overall floor plan. A palette of quiet materials unfolds throughout the home, including cast-in-place concrete floors, exposed plywood ceilings, and raw steel external cladding, which places emphasis on the warmth of family connections within. Plans for a future detachable, rolling office that can slide away from the home into the woods present an opportunity for a private workspace in this highly integrated home.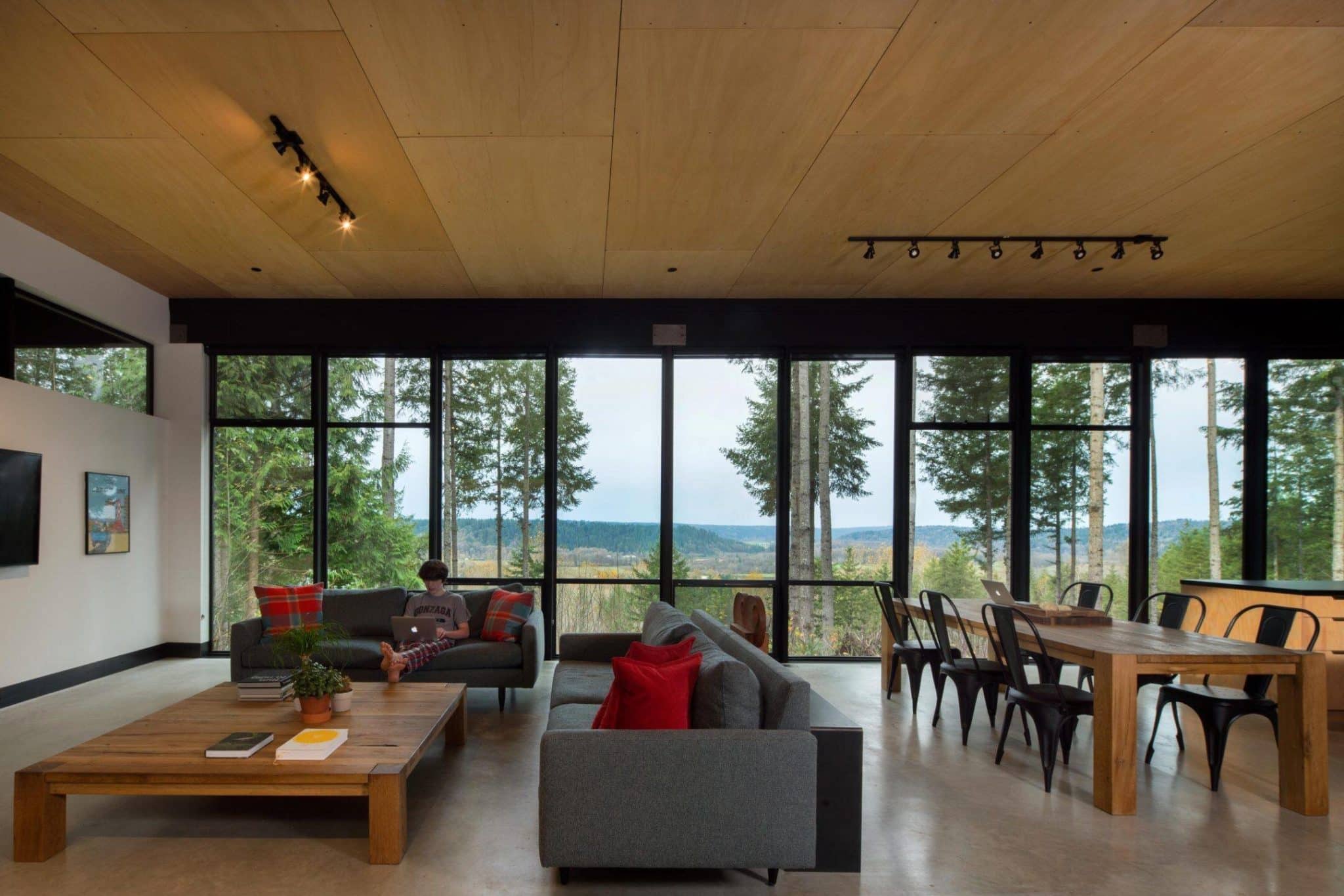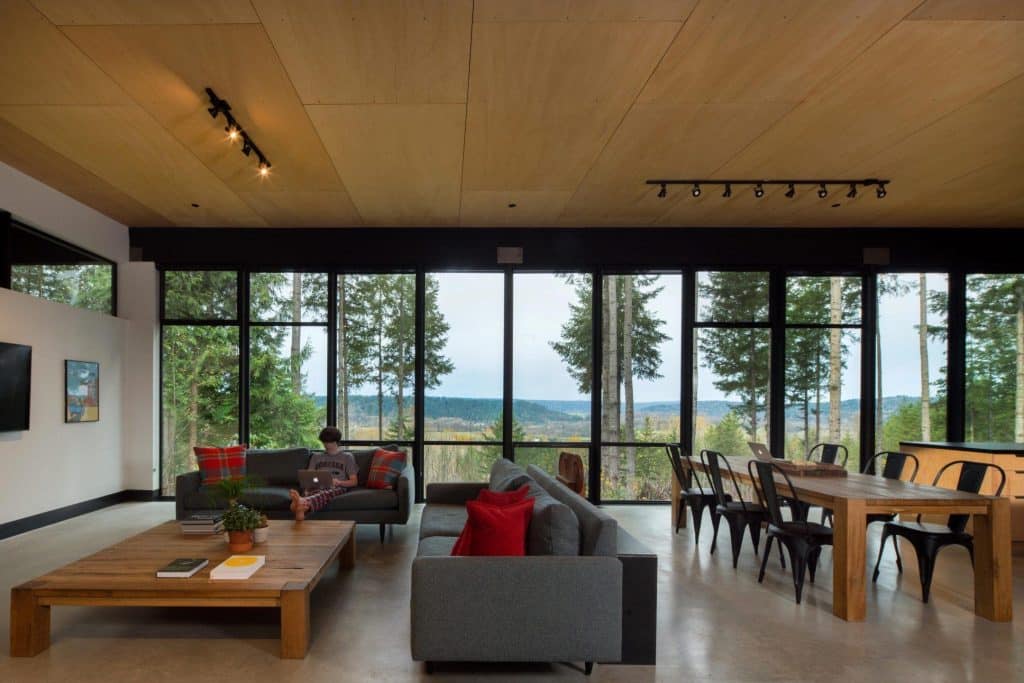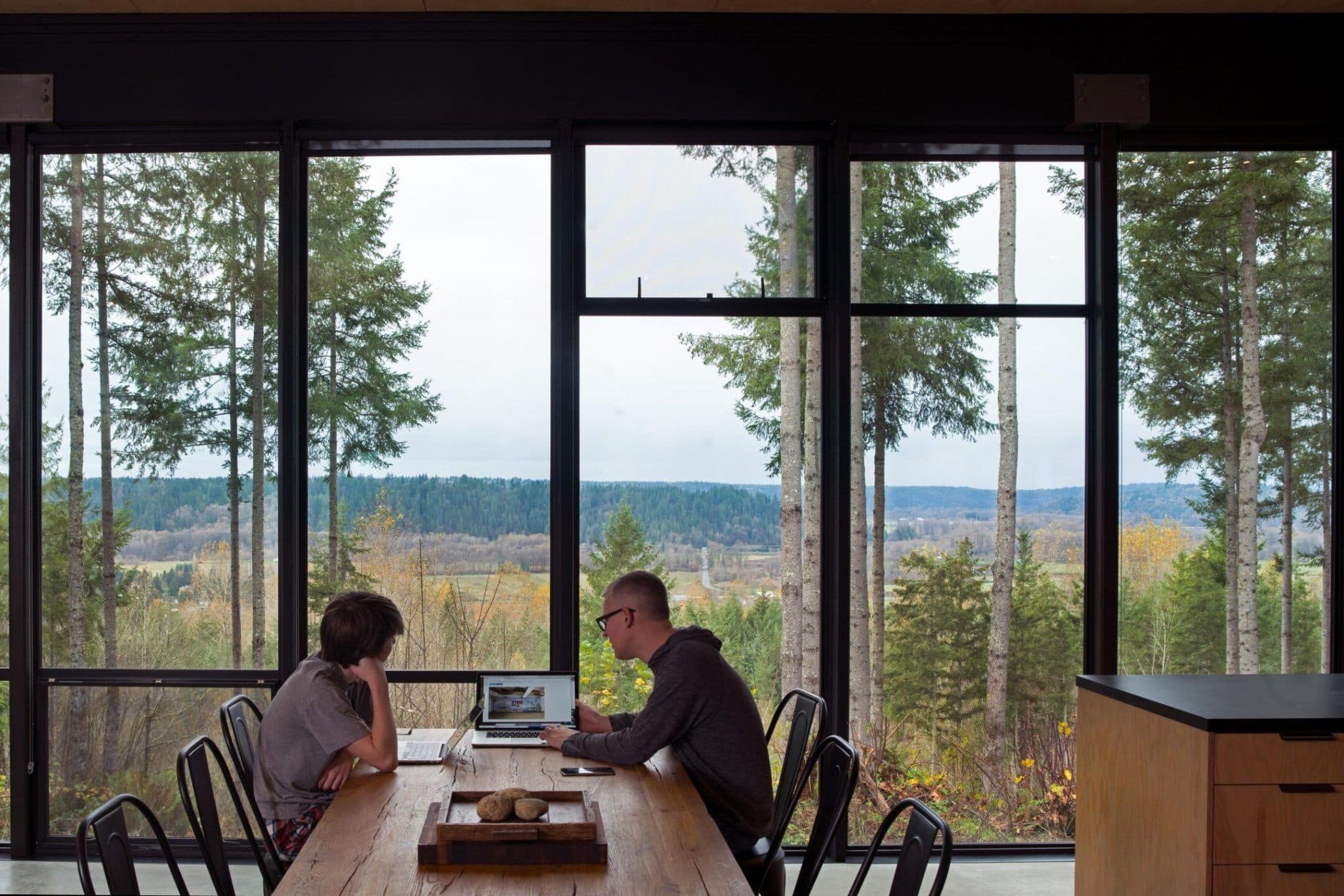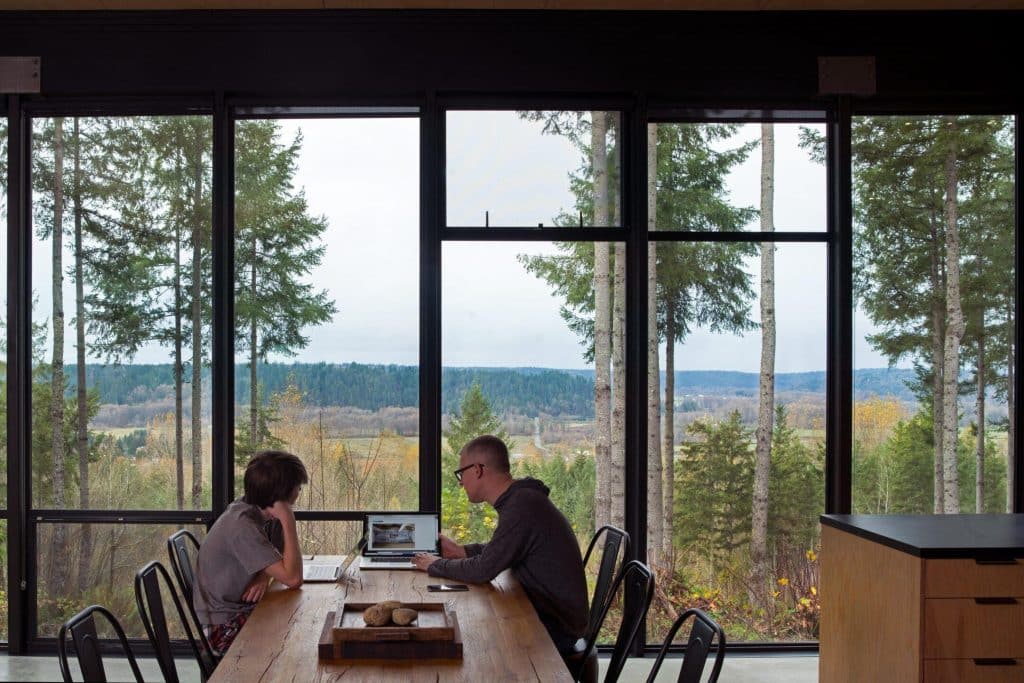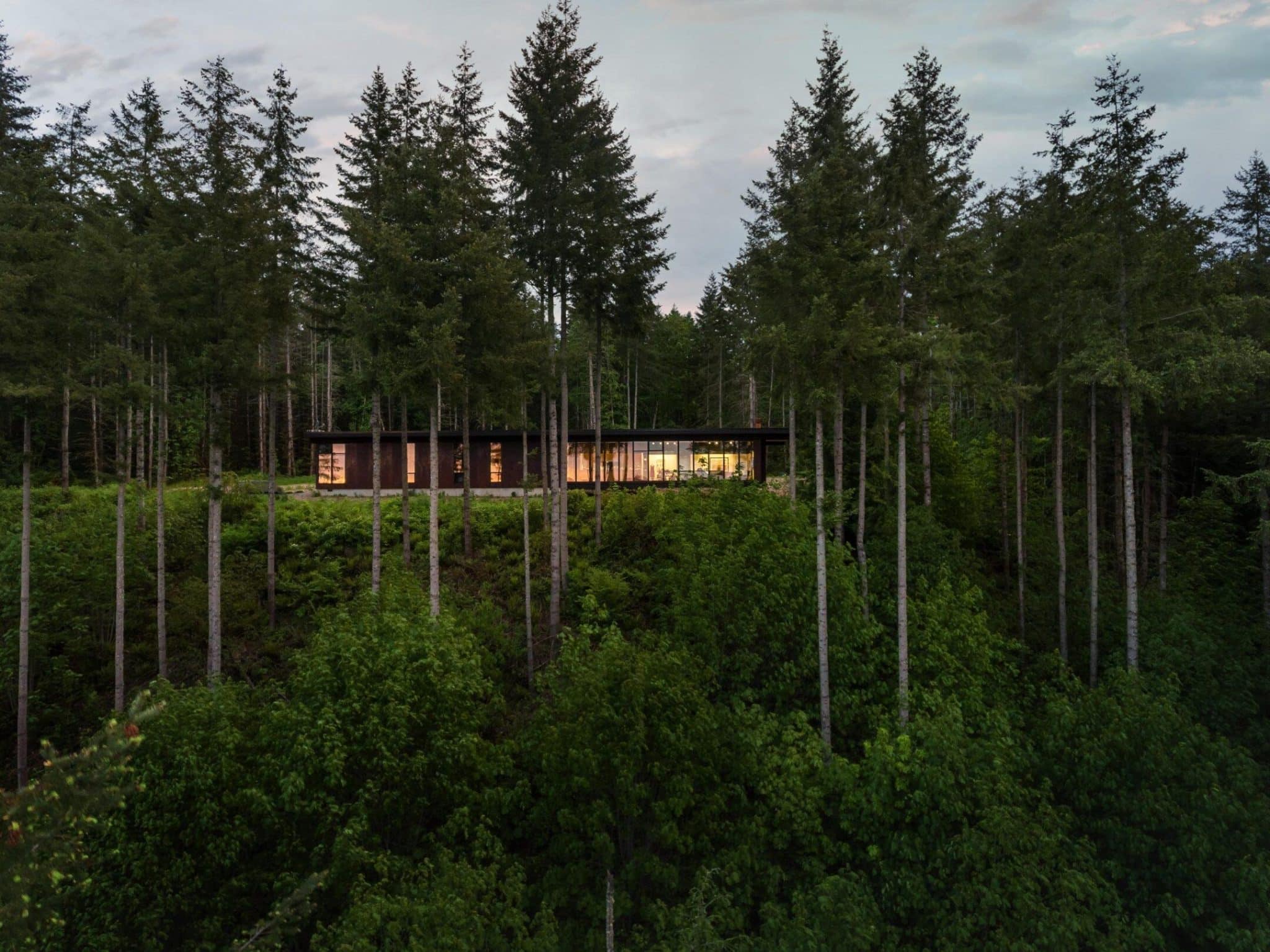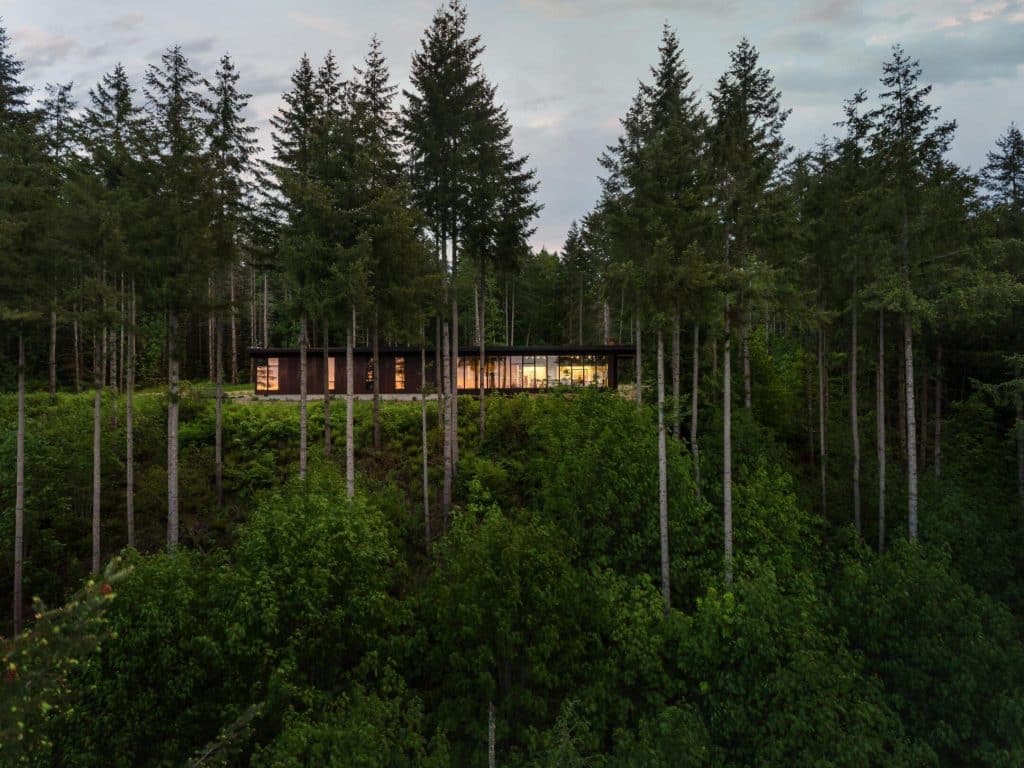 INFORMATION
Completed: 2016
Project Size: 3,200 SF
Project Team: Tom Kundig, FAIA, RIBA, Design Principal; Edward Lalonde, Project Manager, and Project Architect; Phil Turner, Gizmo Design
Key Consultants: Schuchart/Dow Construction, General Contractor; MCE Structural Consultants, Structural Engineer; Lighting Designs Inc., Lighting Design; Turner Exhibits with Phil Turner, Gizmo Design
Photography with courtesy of Olson Kundig