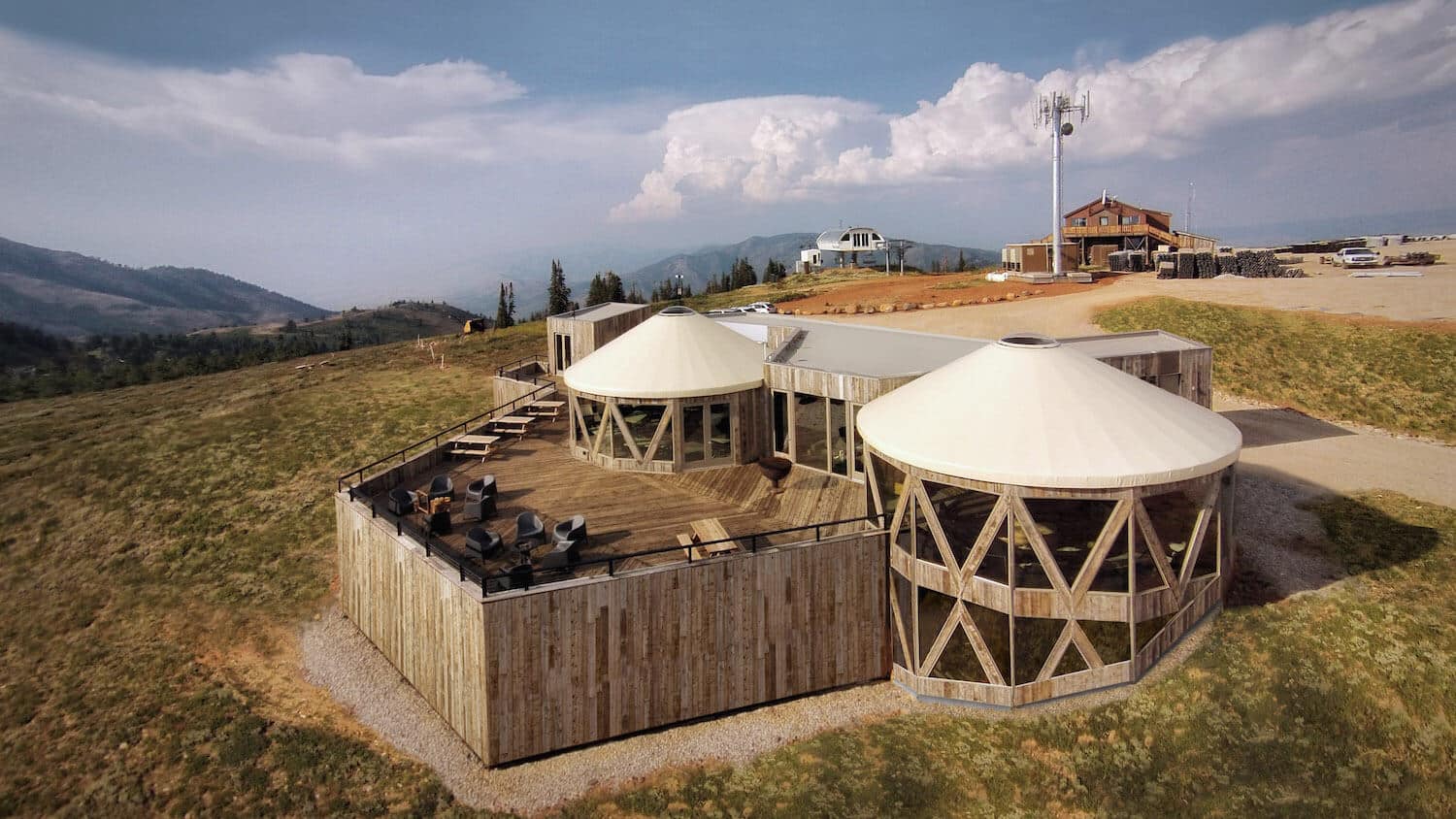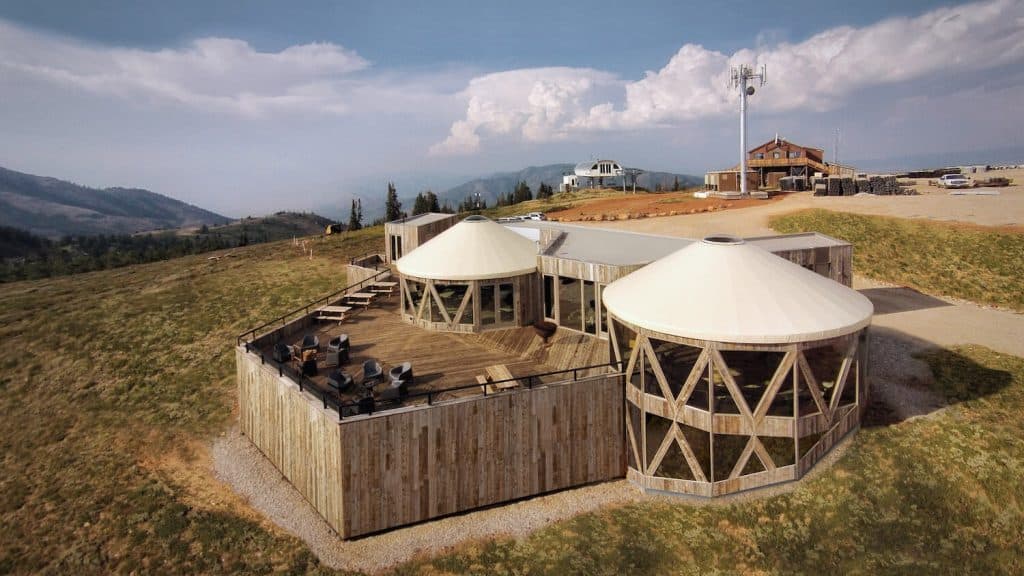 Skylodge, designed by Skylab Architecture, stands as a beacon of sustainability atop the picturesque Powder Mountain in Utah, USA. This 5,500-square-foot event center, nestled on a sprawling 10,000-acre ski mountain at an elevation of 8,900 feet, serves as a catalyst for a vibrant, eco-friendly residential community.
Facing a tight construction schedule, Skylab Architecture took an innovative approach, employing modular and prefabricated construction techniques. This strategy compressed the construction timeline into a remarkable five-month window. A series of modules, each based on 100-square-foot triangles, were meticulously fitted on-site. These modules included finish materials, mechanical systems, and electrical systems. The result is a geometric layout consisting of two striking rotundas connected by a central spine, surrounded by generous exterior decks offering breathtaking panoramic views of four states. The exterior, clad in reclaimed wood, exudes an unpretentious and inviting charm.
Jeff Kovel, Principal and Design Director at Skylab, explained, "At its core, the triangle module is rigid, which supports the ability to fit out a large portion of the construction in a controlled environment. It's also more flexible to connect with a sphere or unique geometries, creating connections that make spaces much more interesting than a simple box."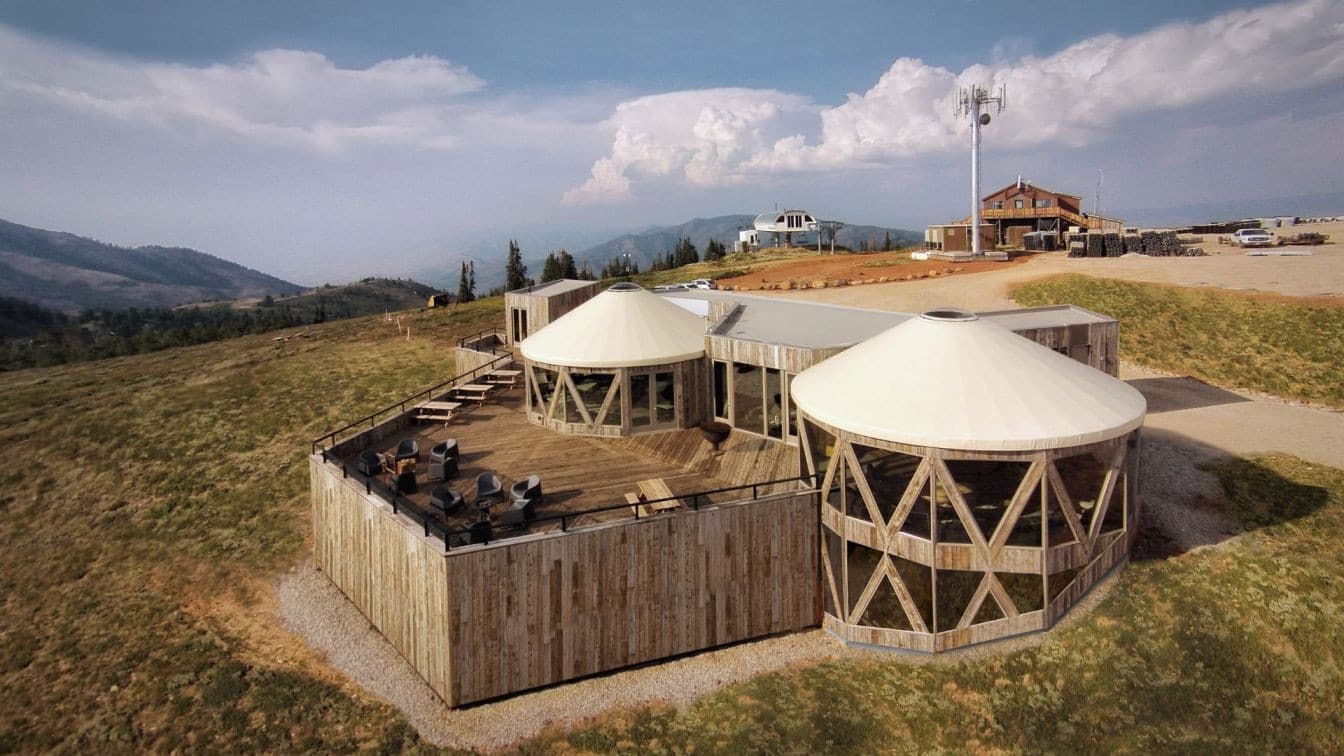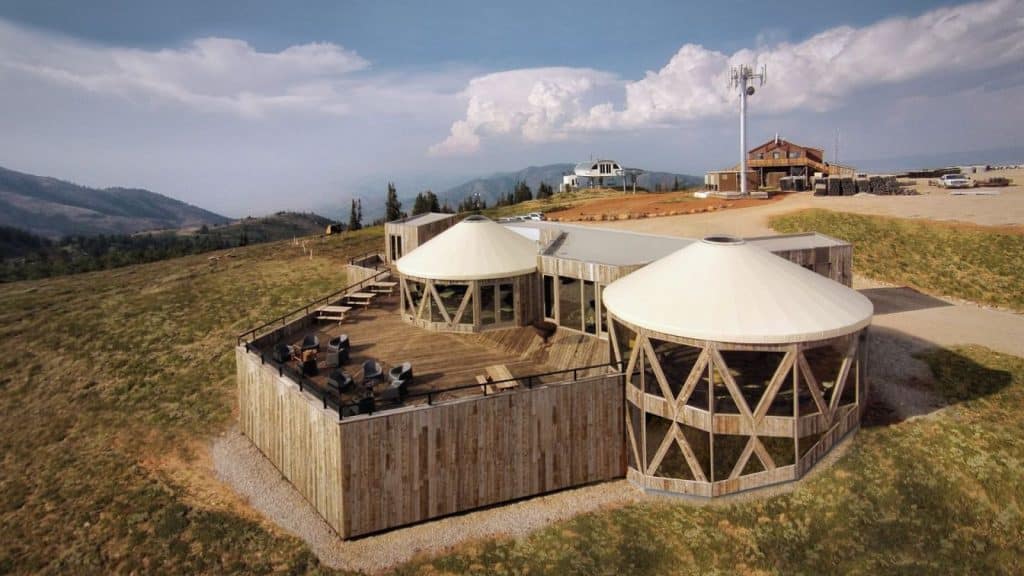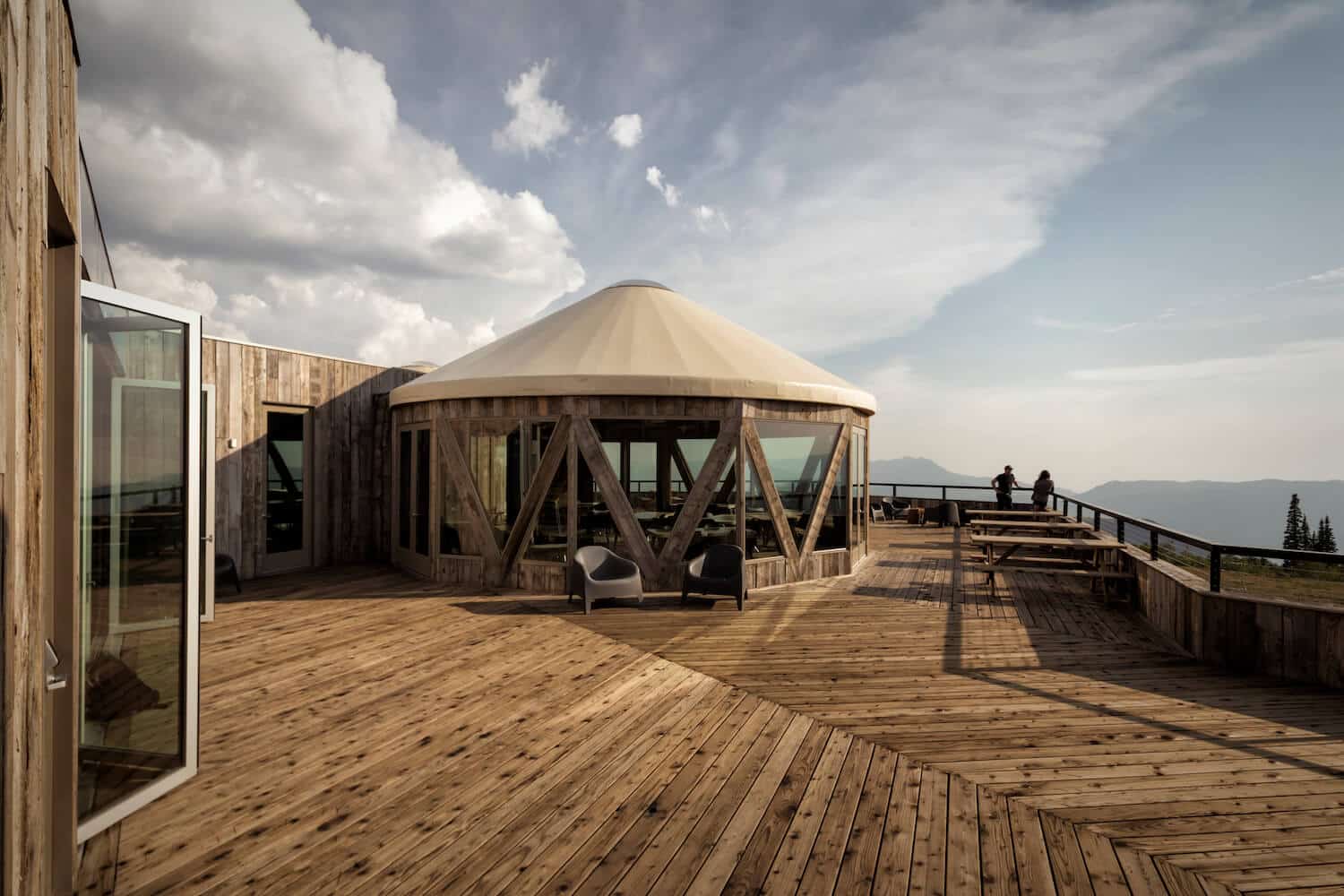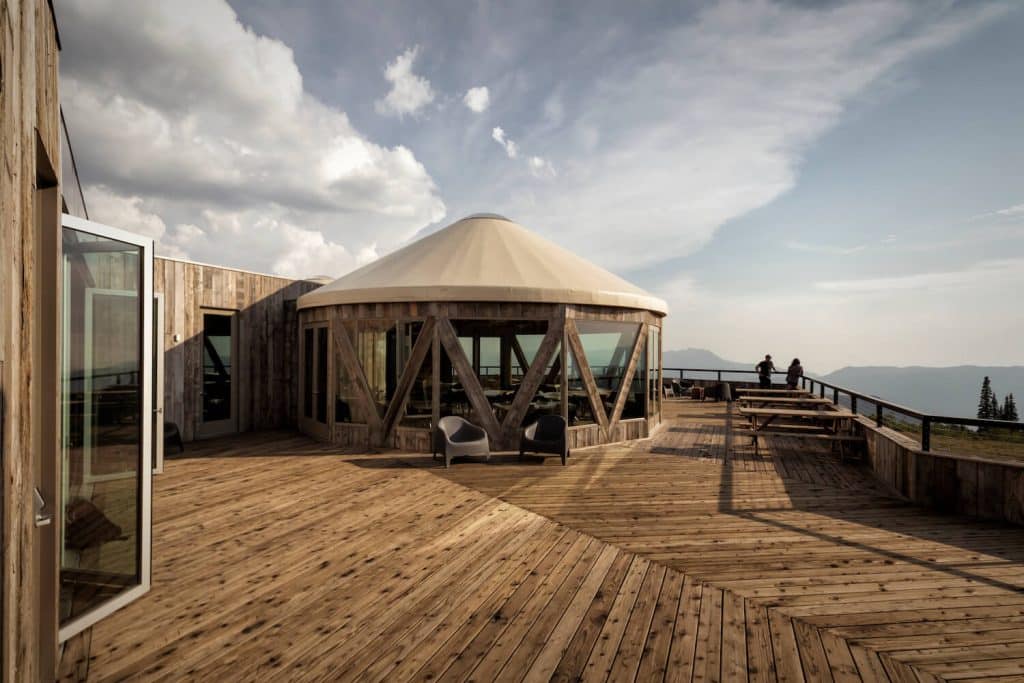 The two rotundas, one housing a living room and the other a dining room, boast an eclectic mix of built-in and soft occasional furnishings, creating a striking contrast with the exposed timber interior. This blend achieves a rustic ambiance without sacrificing comfort. The living room features a sunken floor, evoking the warmth of a campfire gathering, which can be raised to create a platform for lectures. The dining room, with the capacity to seat 80 guests, is adorned with a fully equipped bar and kitchen that bridges the two spaces.
Beyond its architectural splendor, Skylodge serves as a hub for groundbreaking discussions on sustainability and community development. It also functions as a shared amenity space for the evolving residential units within the community. Skylodge is more than just a building; it's a testament to the harmony between nature and thoughtful design, a retreat where sustainable living and creativity converge.