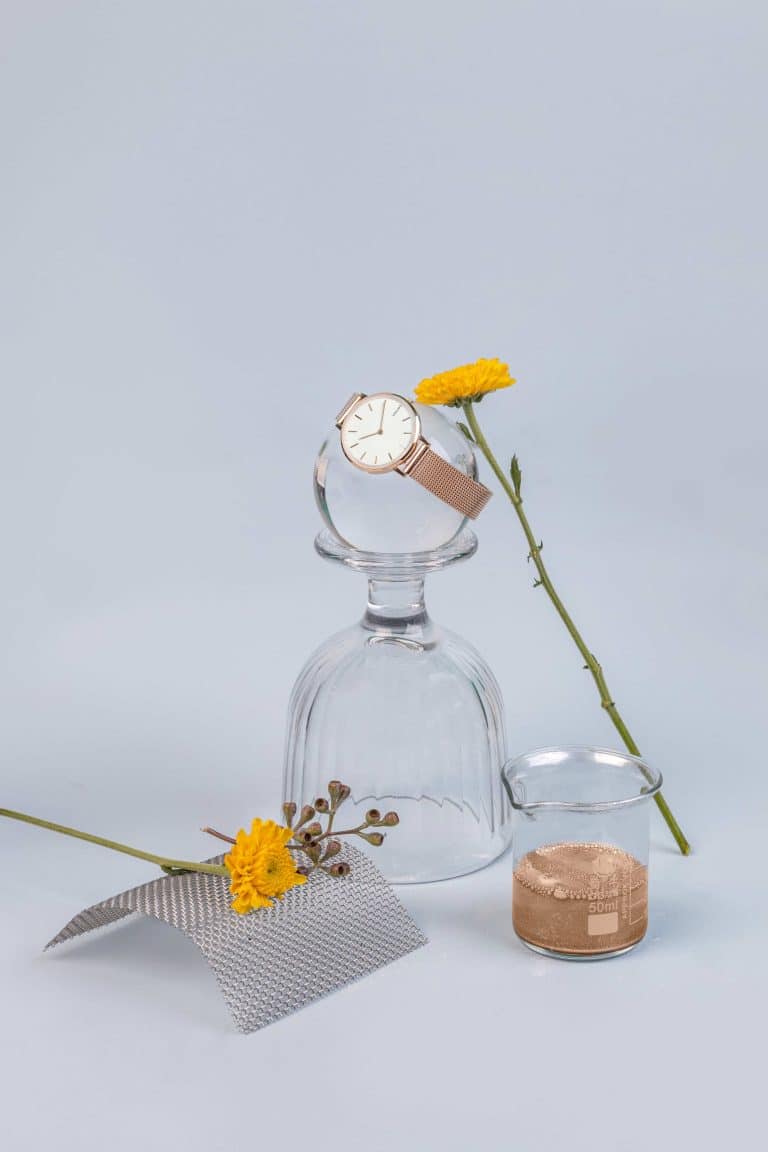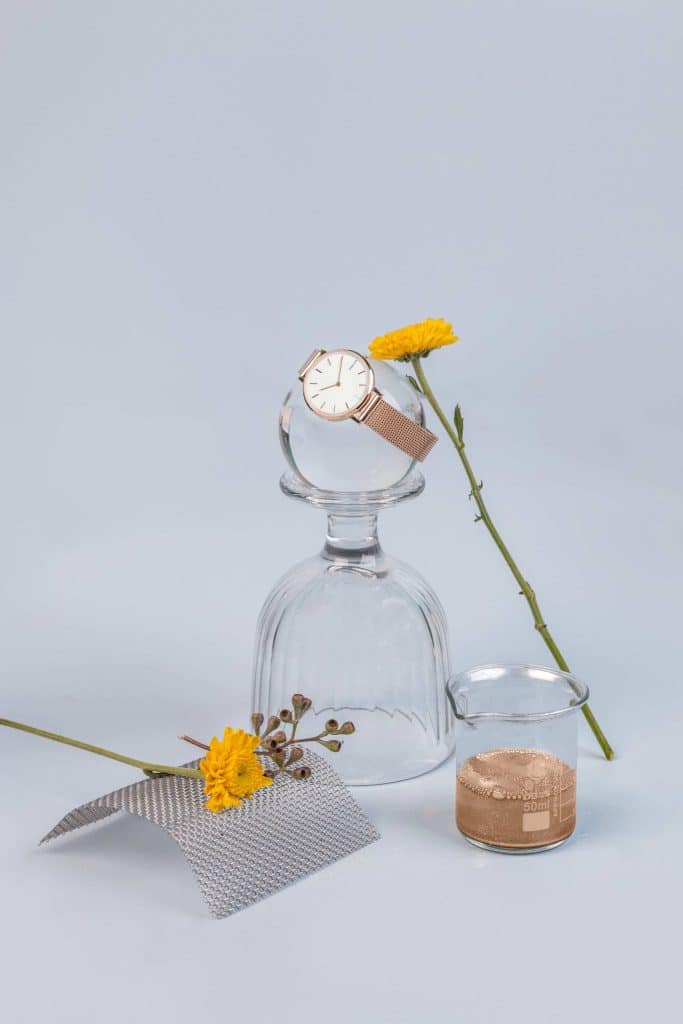 Solios is a robustly eco-responsible brand with an aesthetic that is elegant and modern. What was the motivating factor behind creating an accessory that is sustainable?
It might sound cheesy but what really triggered our passion for sustainability is Leonardo Di Caprio's documentary Before the Flood. Before watching the documentary, we had already tried some business ideas and discussed others but that movie was the tipping point. It was at that moment that we promised ourselves we would do something that would have a positive impact on the planet. We started reading many books, such as Naomi Klein's Capitalism and Climate Change.
The design of the watches is stellar and truly timeless. Describe the inspiration behind the style.
We wanted a design that would age well. There's no point in creating a solar watch that will last 20-30 years if the design becomes outdated. The minimalist design was first commercialized by Blancpain in the 1700s. We believe it was the perfect and most intelligent design for a solar watch. Although it was a huge challenge to make it happen, we're very happy with the result. We took most of our inspiration from Scandinavian design.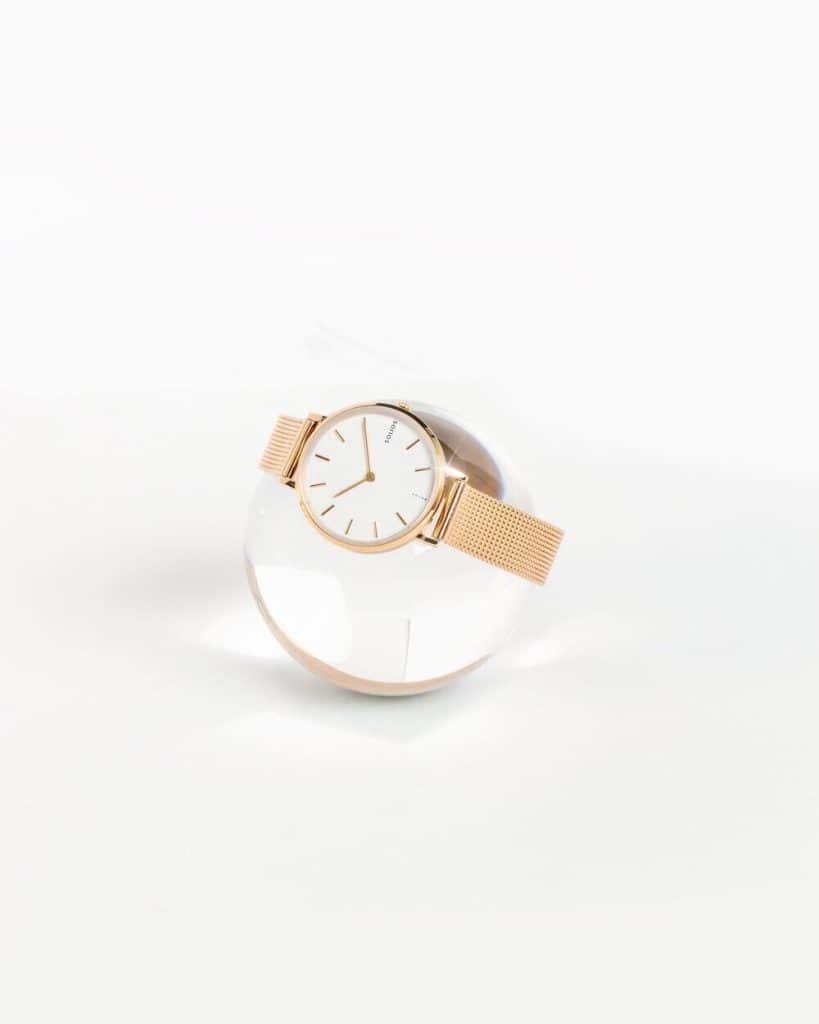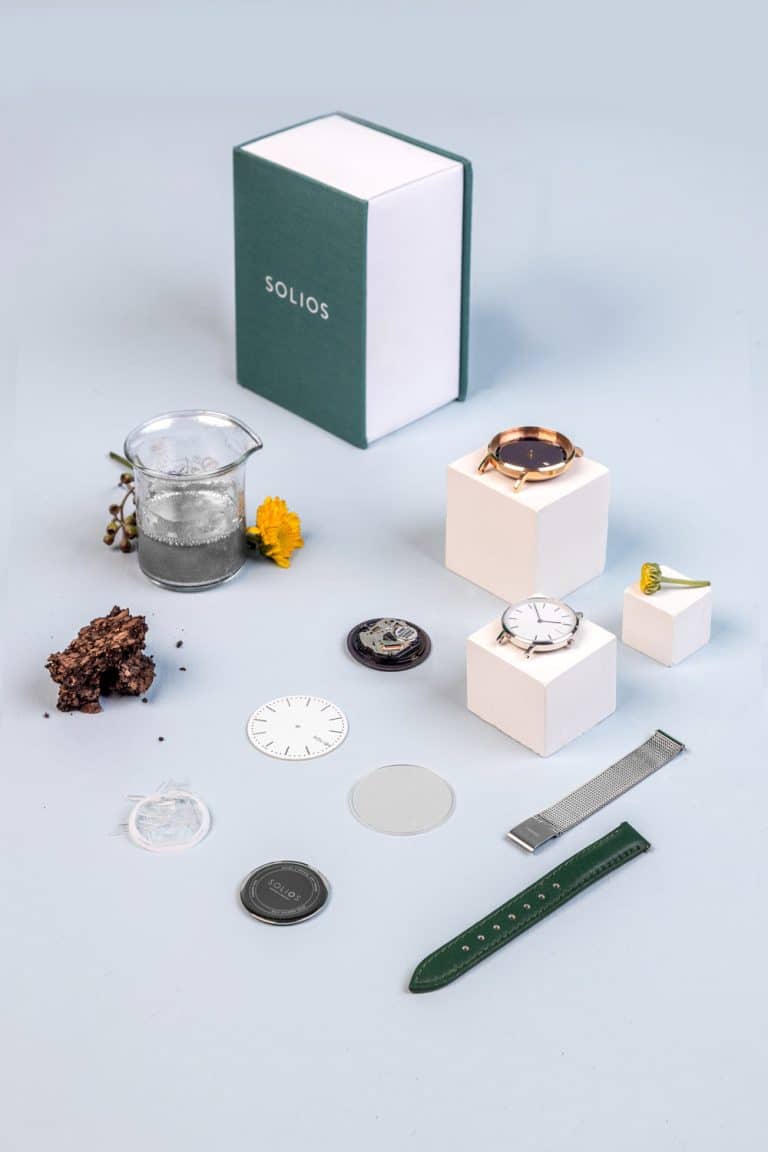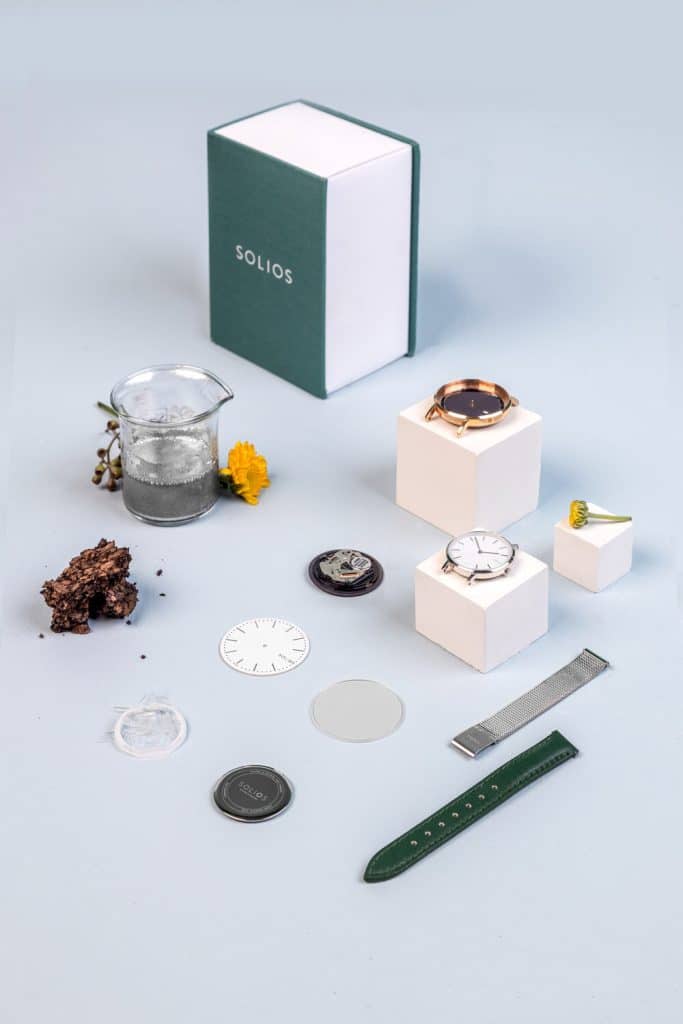 Being a B-corporation certified company, what sort of obstacles had to be overcome in order to attain such a distinguished honor?
We defined the mission for Solios way before defining the product. We knew we wanted to create a company that would have a positive impact on the environment and the people surrounding us. To do so, we need to consider everything Solios touches and that's what B Corp is all about. It legally forces you to consider the environment, the community, and the employees just as much as regular corporations do with profits. It was important for us to become B Corp early to make sure it's truly embedded in Solios roots and nature.
Although all of the above sounds great, you're totally right. It's not a certification easy to get, especially for a young company. We had to fully dedicate a resource for a few months just to make it happen because it involved changing and creating all of our internal processes. It required us to change suppliers because they were not meeting our high standards of ethics and sustainability. We traveled to visit each and every factory with whom we were working. We had to change our legal corporation form and spent many hours improving our product. It might sound intense, but that's exactly Solios' mission. Getting B Corp certified was long but it was part of our day-to-day at Solios.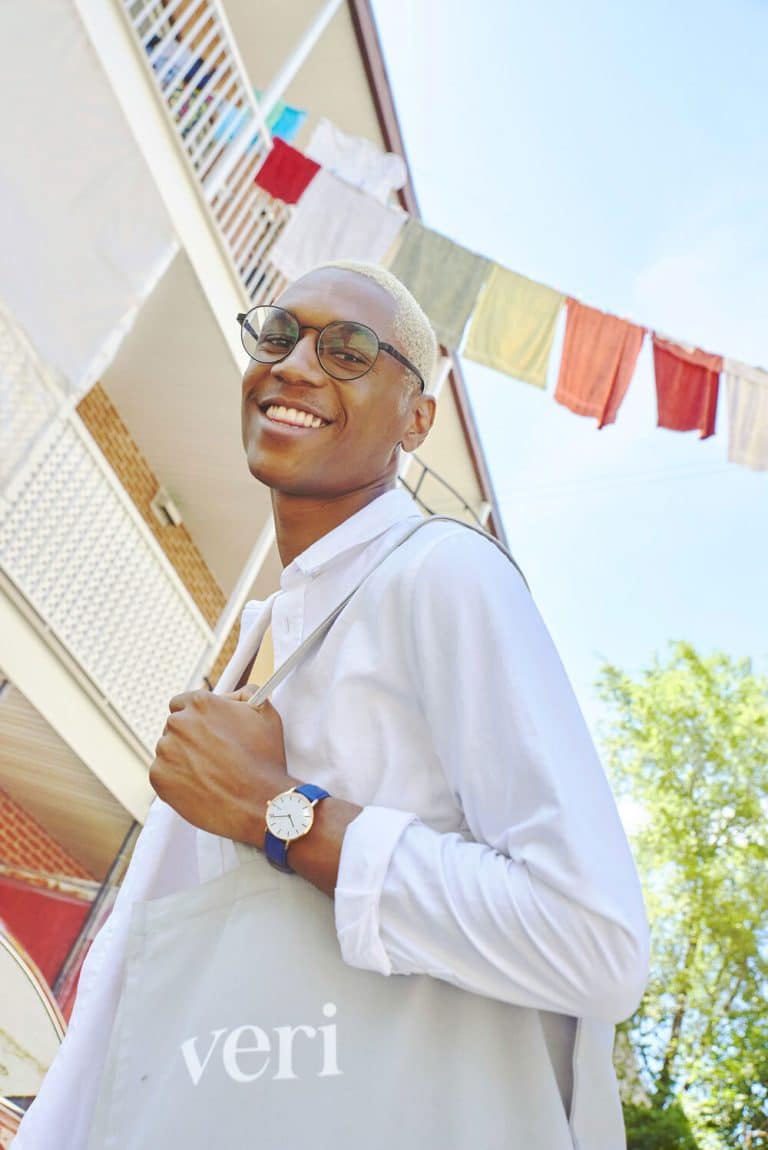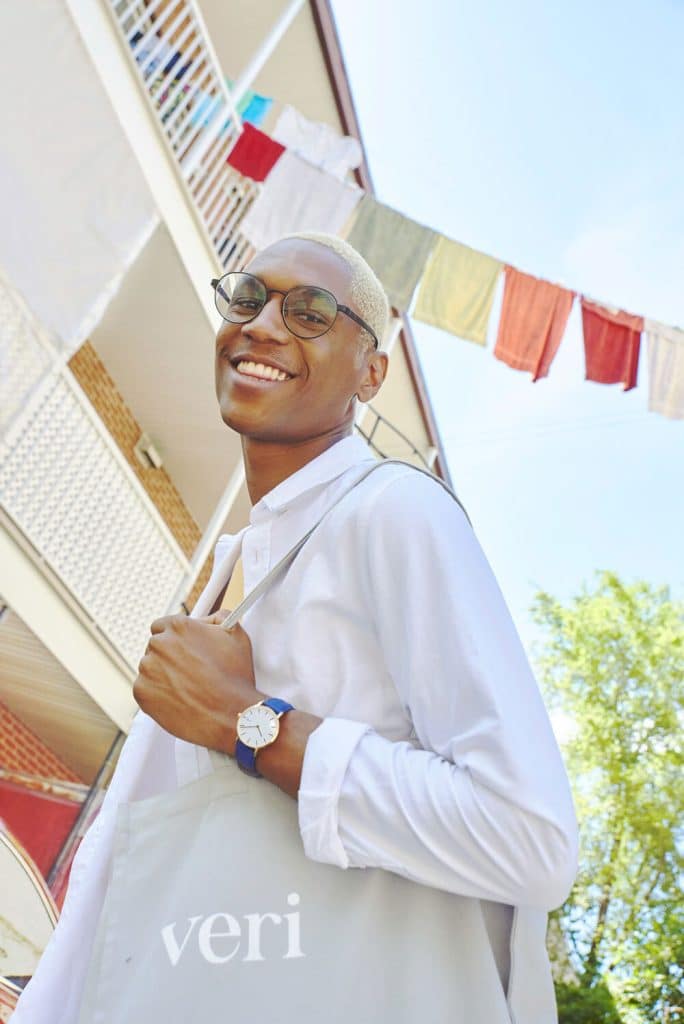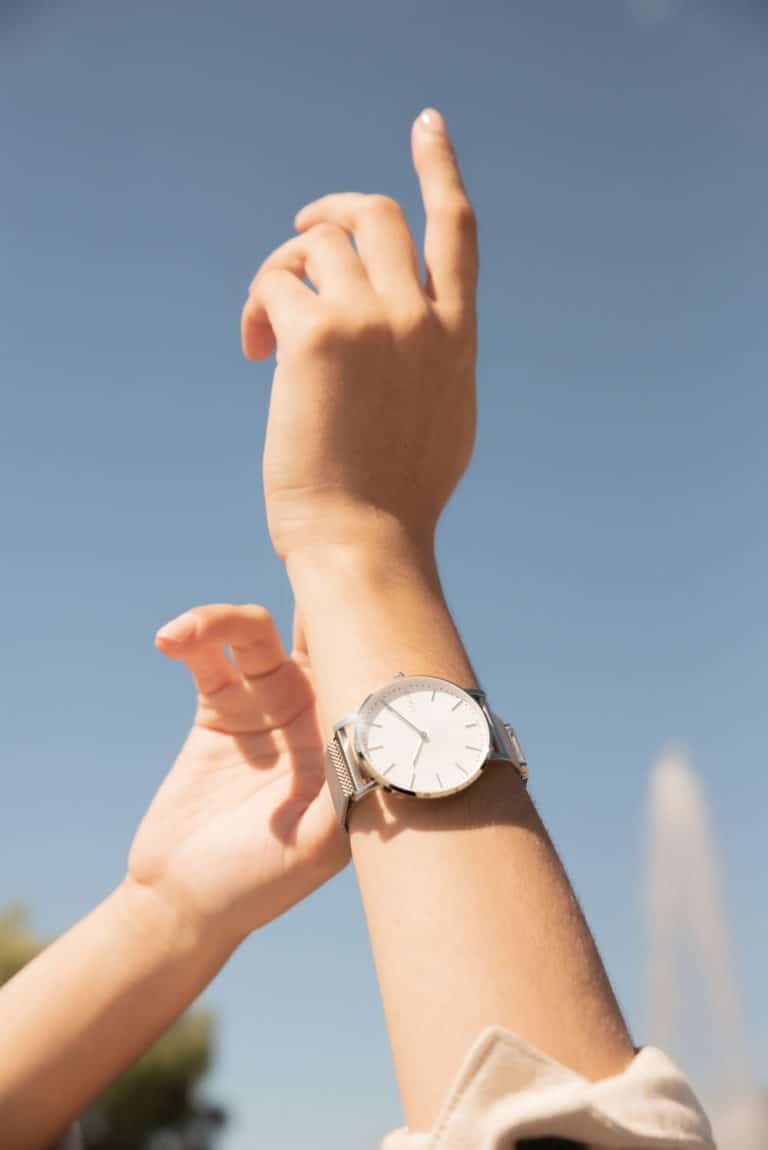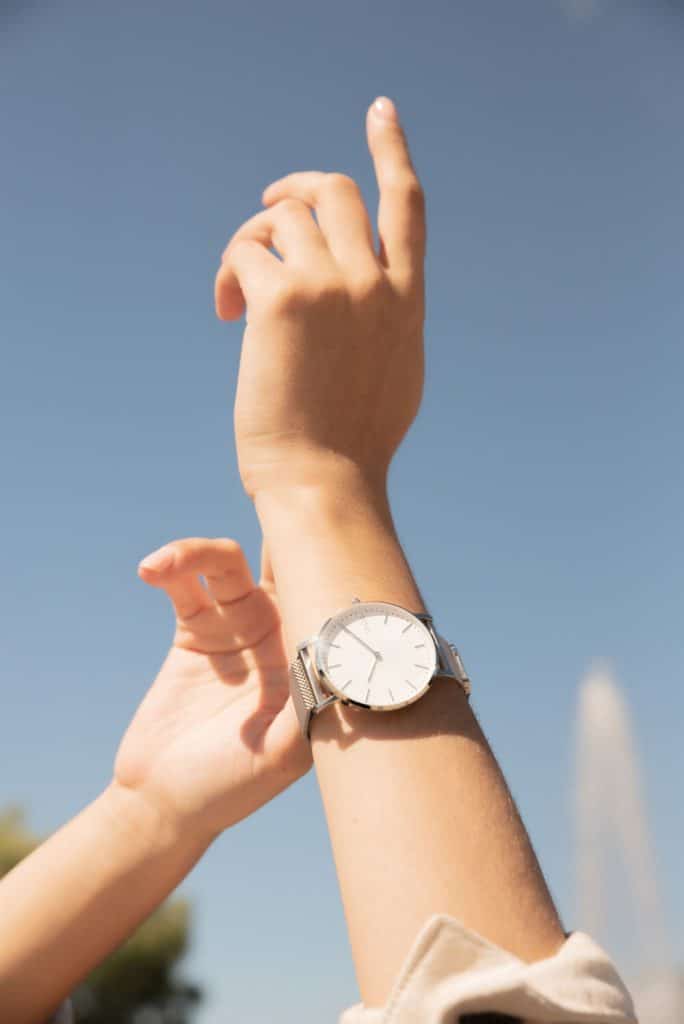 A watch is a work of art in functional fashion. How would you describe the creative approach Solios incorporated in order to construct an iconic piece?
What we like to say is we like to design without any compromise or design with a purpose. We don't feel we would solve any issue if our audience had to sacrifice design, sustainability, solar technology, or accessibility. We wanted to solve the overconsumption in the watch industry and to reduce the number of batteries produced. To do so, you need a watch that would be as beautiful as any other watch but solar-powered, built with sustainable materials and processes, and still accessible. In everything we do, it's mandatory for us to design with purpose.
We managed to do it by designing the watch first. The main factor that triggers a sale in the watch industry is: is the watch beautiful. So we designed the watch first and then started finding materials for every single piece. When that was done, we tried fitting the solar technology. It was something simply impossible at first. But after 2 years of prototyping with multiple suppliers, we never deviated from our initial design and finally got what we wanted: a watch with no compromise.
What is the most impressive feature of the Solios watch when compared to more commercially produced watches?
Solar technology is an amazing technology. With only two hours of sunlight, you get six months of power reserve. However, our dream is that every quartz watch becomes solar-powered. What we truly enjoy about Solios is our capacity to innovate, and we believe that this will truly set us apart. Finding new materials, creating new features, and designing new processes to help drive the whole industry forward. That's what motivates us.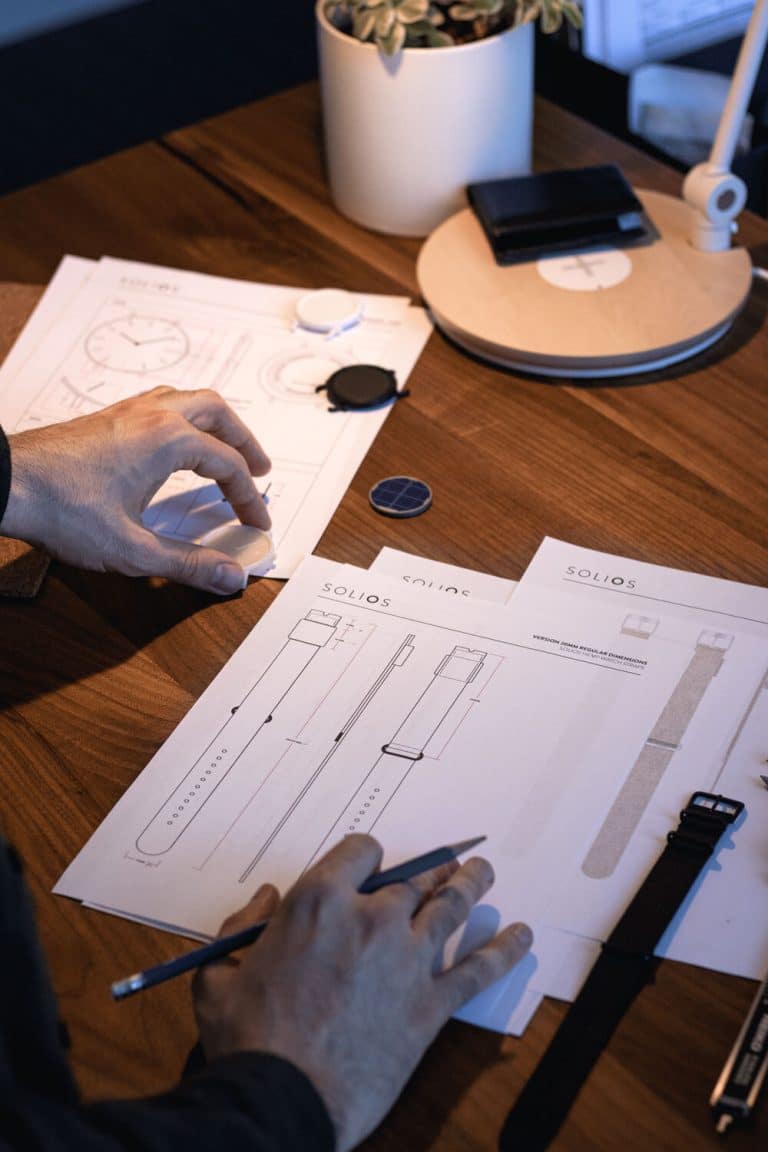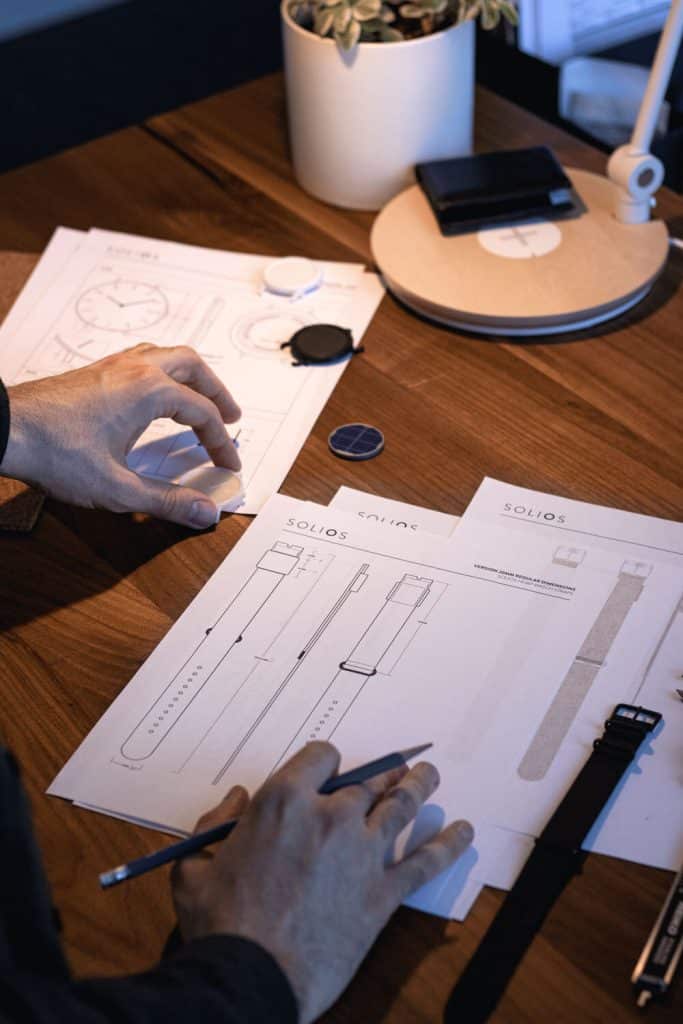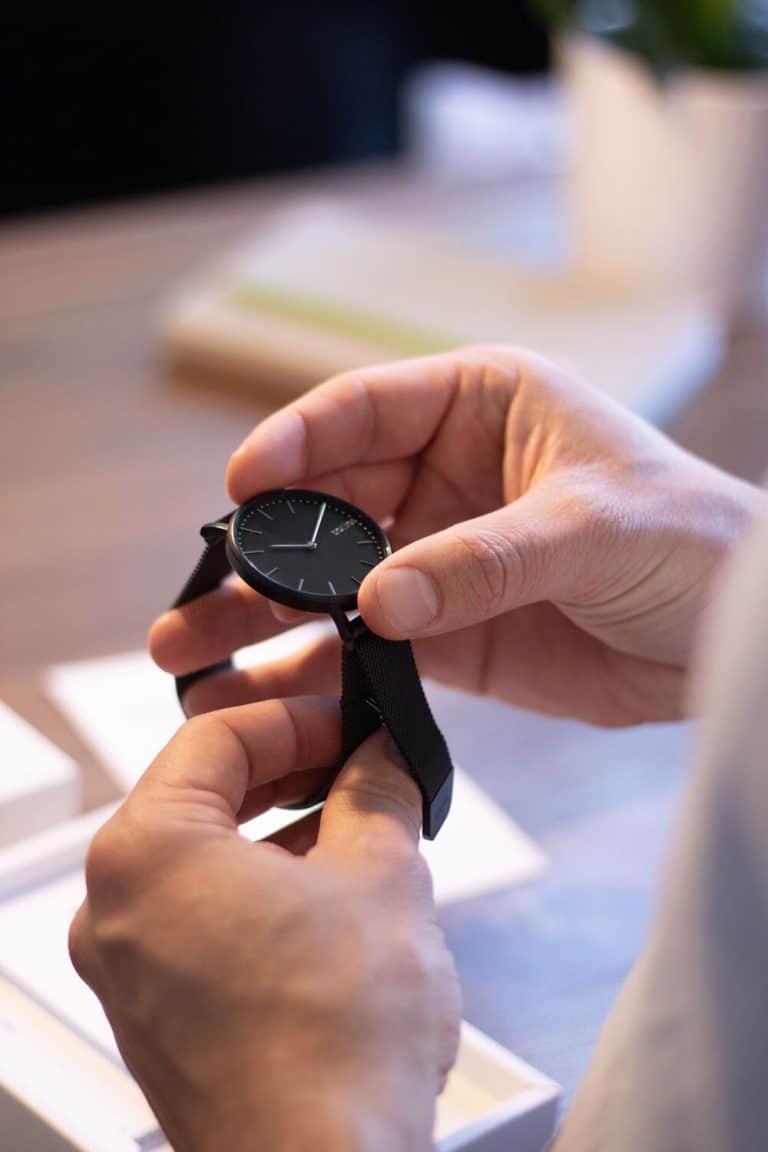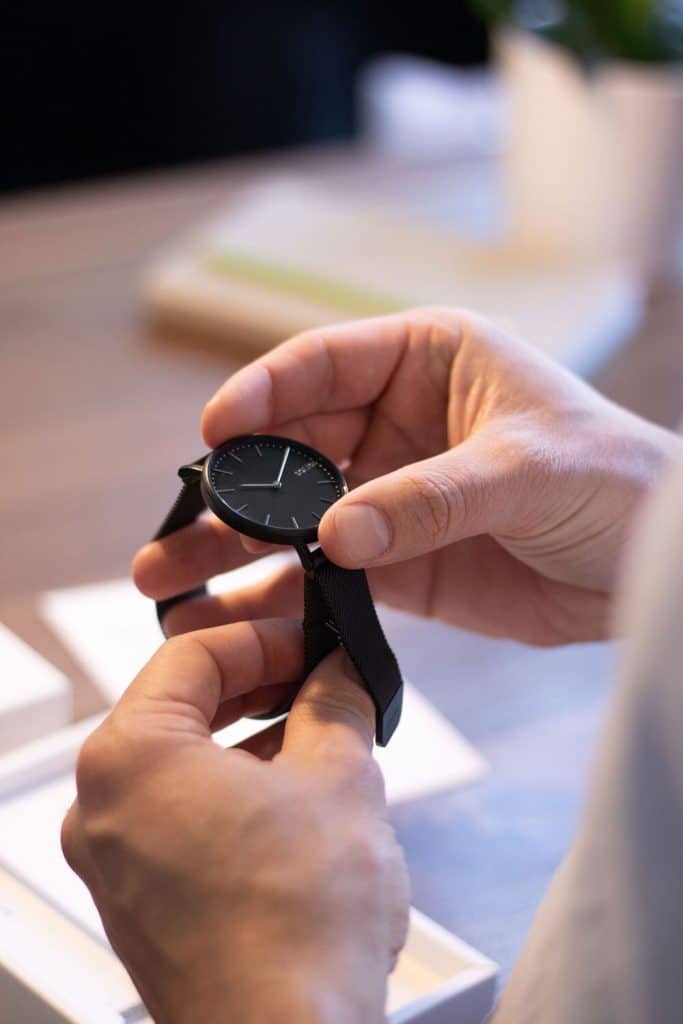 Creating a sustainable product can be difficult as far as resources go. Can you tell us about the process of choosing material that not only made a positive impact on the environment but also ushered in a luxurious aesthetic?
Finding new material can be daunting and hard. Especially when you're the only one doing it in the industry. One great example is stainless steel. We wanted to transition from 316L stainless steel to recycled stainless steel for our case but we realized how much fraud there was in that industry. When you see a company saying ''recycling stainless steel,'' it's often false, and not because the company is trying to do greenwashing, but because they're being told it is.
So, we decided to make our stainless steel certified to make sure it's truly recycled. It took us over one year just to put that in place because no one was willing to do it. Now we're working on a new type of recycled stainless steel that is 100% recycled with stainless steel that is being tracked during the whole process. The steel is then melted with mirrors! No energy is required! So you get the perfect and most sustainable stainless steel and can do the same high quality and luxurious product. However, when you look at your watch, you know that there's much more than just stainless steel behind it. To us, that's the new luxury.
What kind of work is being done currently to advance the Solios watch's capabilities or aesthetic?
Learning, learning, learning. We like to say we know nothing. And the more we learn, the more we realize how much there's to know. There are much better watchmakers than there are in the world. Creating stunning mechanical watches with complications that we can barely understand. Our goal as entrepreneurs is to become experts but within the sustainability and materials industry. So what we do is we read and meet with specialists to understand how we can build a better watch.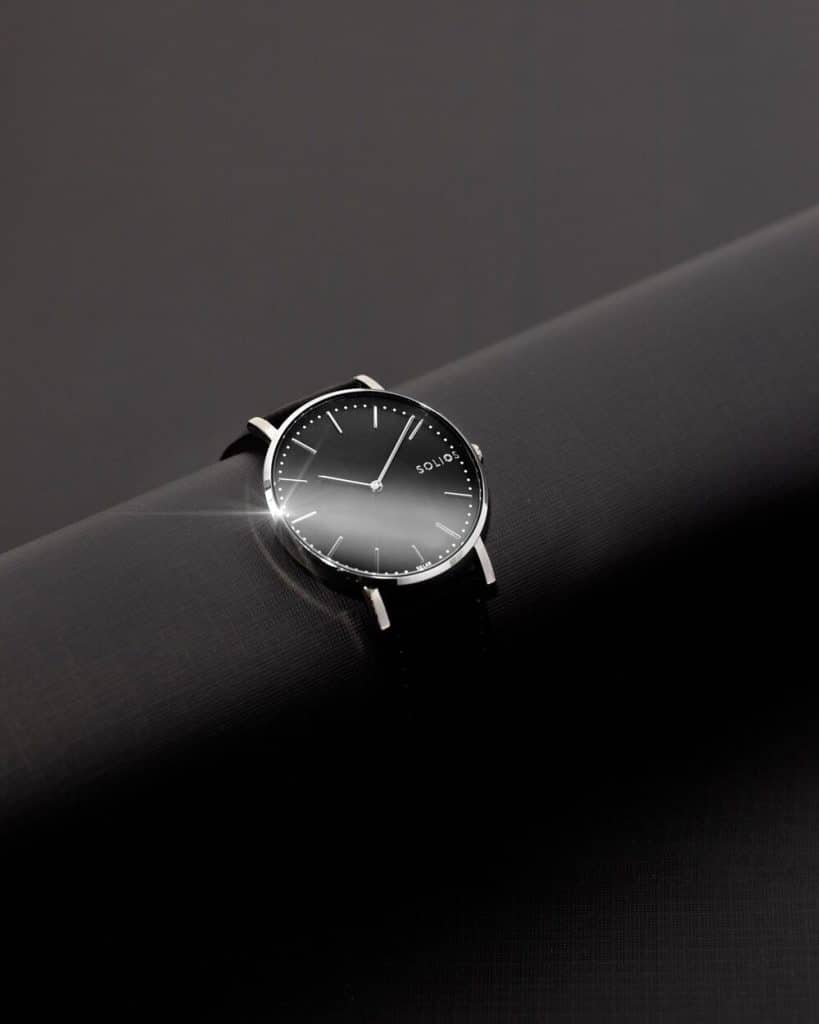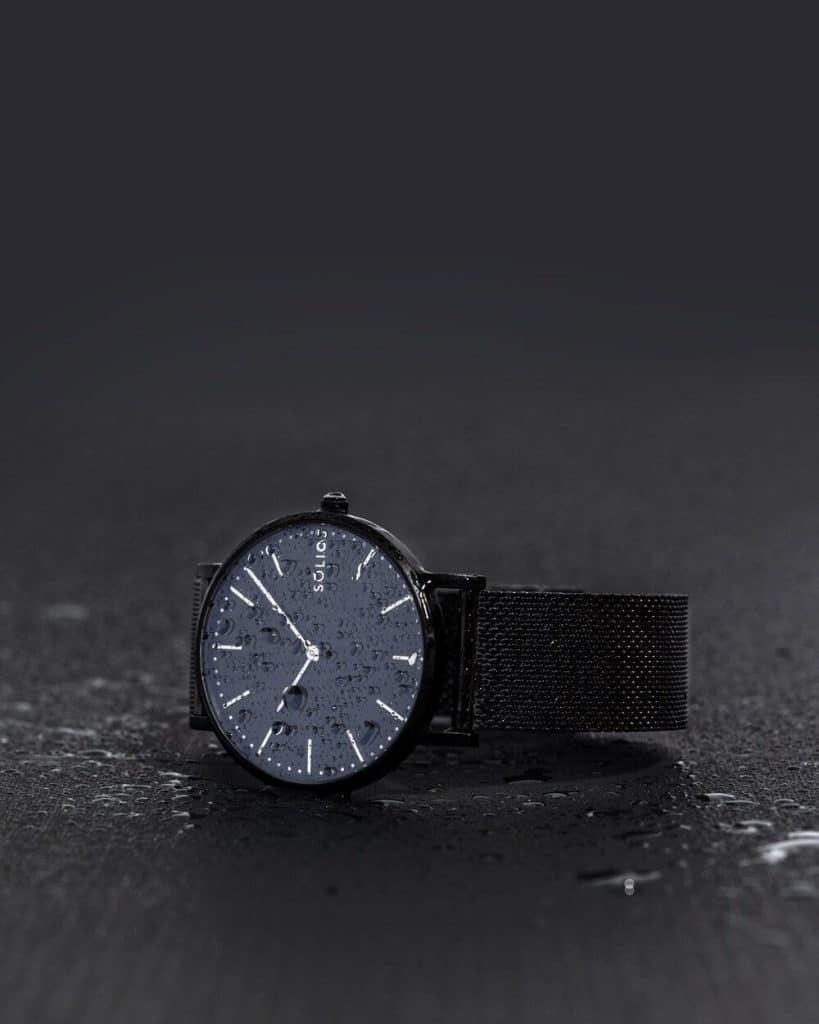 INFORMATION
Images with courtesy of Solios