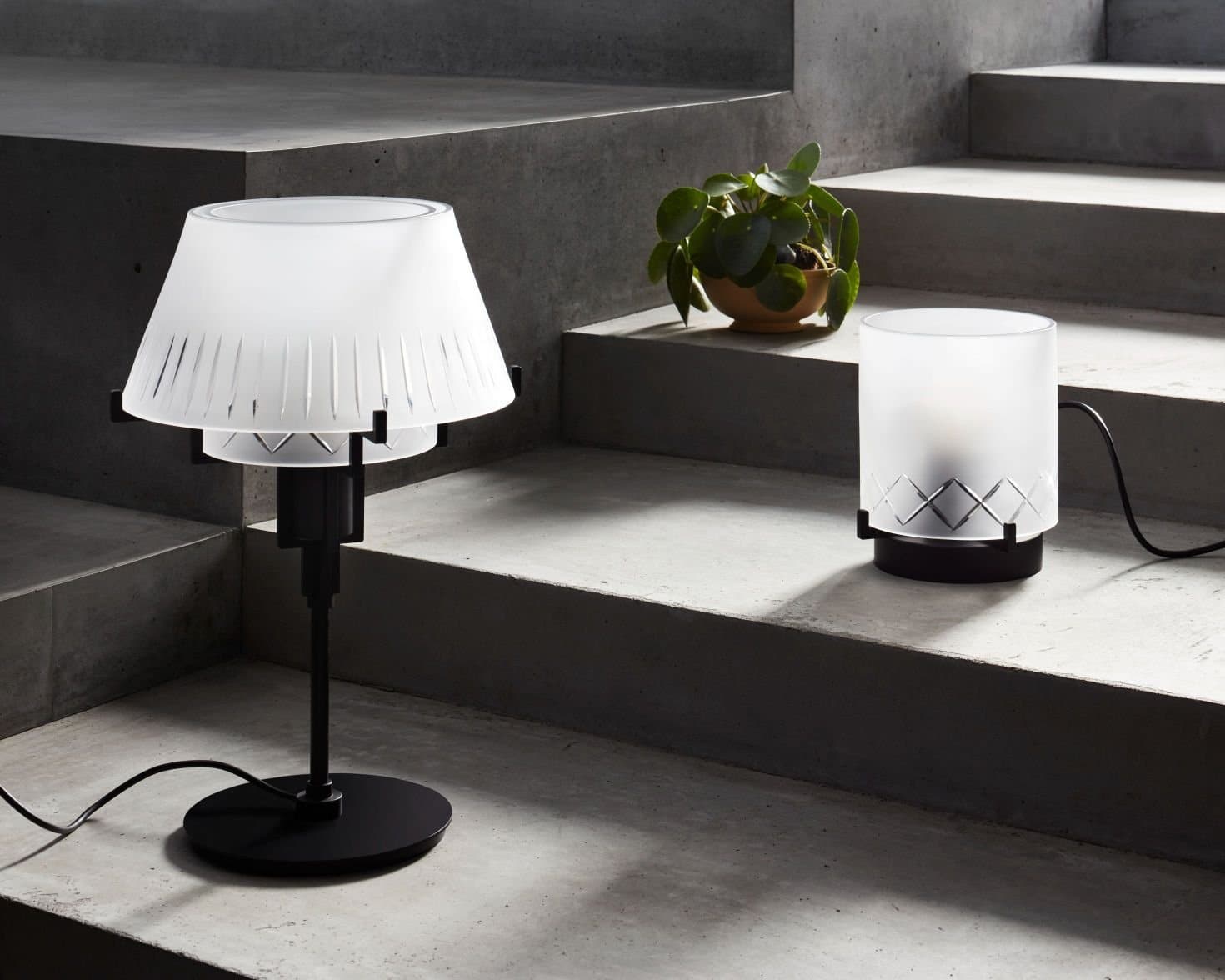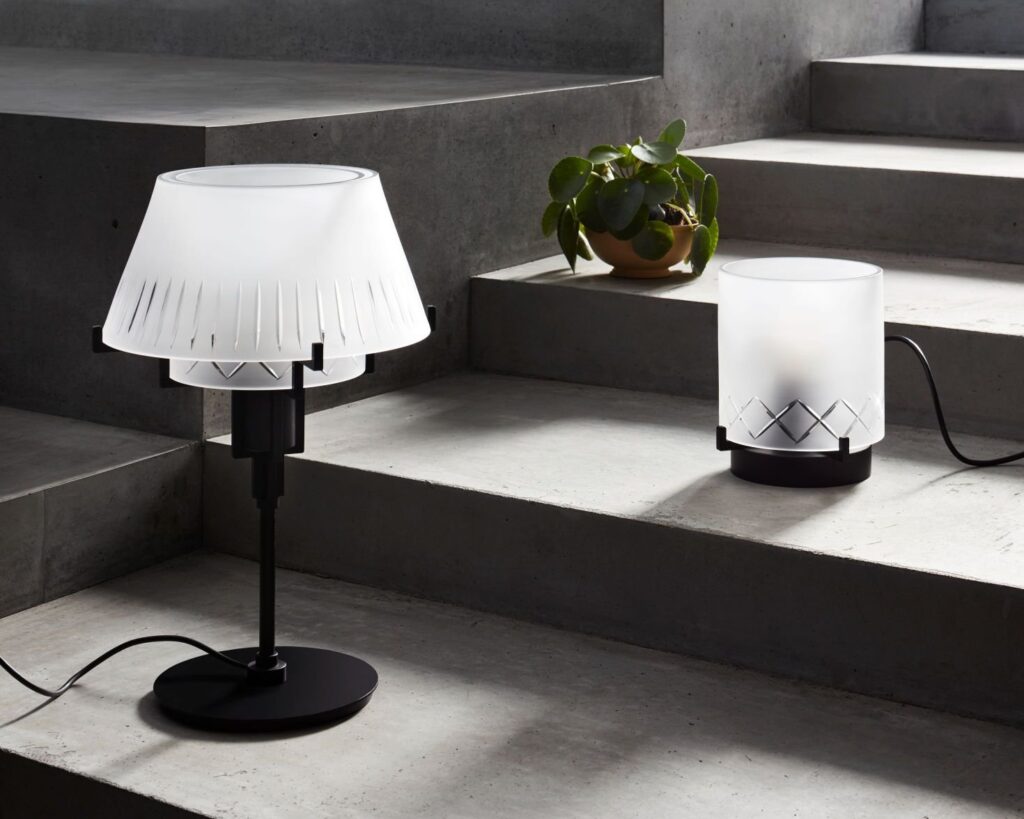 Seitz is a New York-based design studio driven by the past, refined for today. The Seitz family is one of many early craftspeople whose work influenced the handicrafts industry across northern Switzerland, dating back to 1795. Designers Kevin Seitz and Rob van Wyen strive to build upon these traditions that precede us, upholding modernist principles with tactile simplicity. Because of this strong history in craft, it's important for the studio to carry on the tradition through the preservation and modern interpretation of local Swiss techniques.
Are young customers interested in tradition/pieces from the past?
[Kevin] It's hard to answer for others, but I think so. We've had interest from people of all backgrounds and ages. When we started thinking about our studio, I had just graduated from college and have always been interested in traditions and items from the past. Old things might be old but that doesn't mean we can't learn from them and pull inspiration from their timeless qualities. Classics always come back in fashion.
[Rob] Totally. My career began in editorial and I saw a visible shift with commerce driven companies to bring more of an editorial approach to their marketing over the last decade. They could no longer simply just sell a product—there has to be a story behind each piece to warrant someone buying it (even if it's fabricated). People are more and more engaged, conscious and interested in the how, what and why of pieces. More than often, tradition and history has influenced the items we use everyday—we may just not know it. That's a huge part of why I was so excited to start the studio with Kevin. His family, and the small region of Switzerland where they come from, is so rich in heritage, history and culture—dating back to 1210. Many companies need to make up stories after-the-fact, so I felt like we were sitting on a goldmine of tradition that we could share with the world. I can honestly say it has been the most educational, interesting and rewarding experience of my life, so far.
How did you choose the heirloom pieces to produce?
[Kevin] The majority of the objects we make come from a need we had within our own lives. We reside in New York City, so every bit of space counts—meaning a lot of common everyday furniture would never work within our own space. The other problems we ran into were items being functional, beautiful and long lasting. They often don't have all three and we were tired of sacrificing one over the other. For us, it felt like extremes of furniture that was meant to be art and not actually usable or pieces that were generic and throw-away because of material and quality. In the end, everything we have decided to design solved a need and was inspired by the everyday objects we grew up with—that had personal connection or importance in our own lives. We find great value in those cultural objects that may be ubiquitous or often overlooked.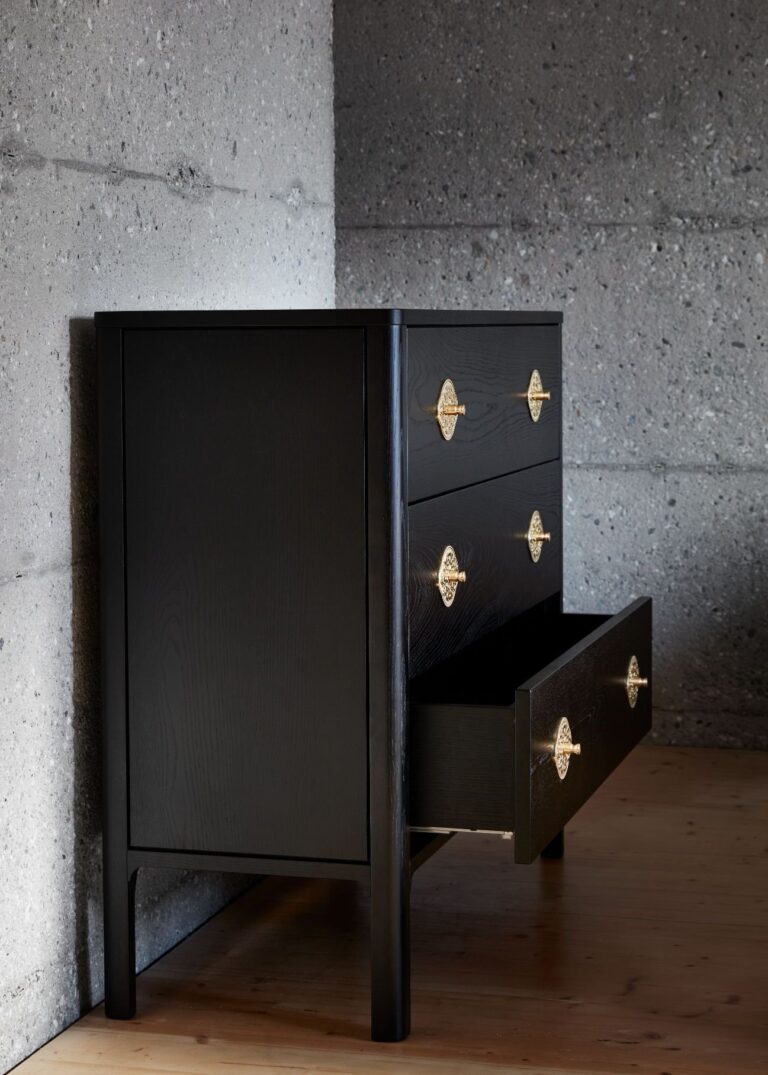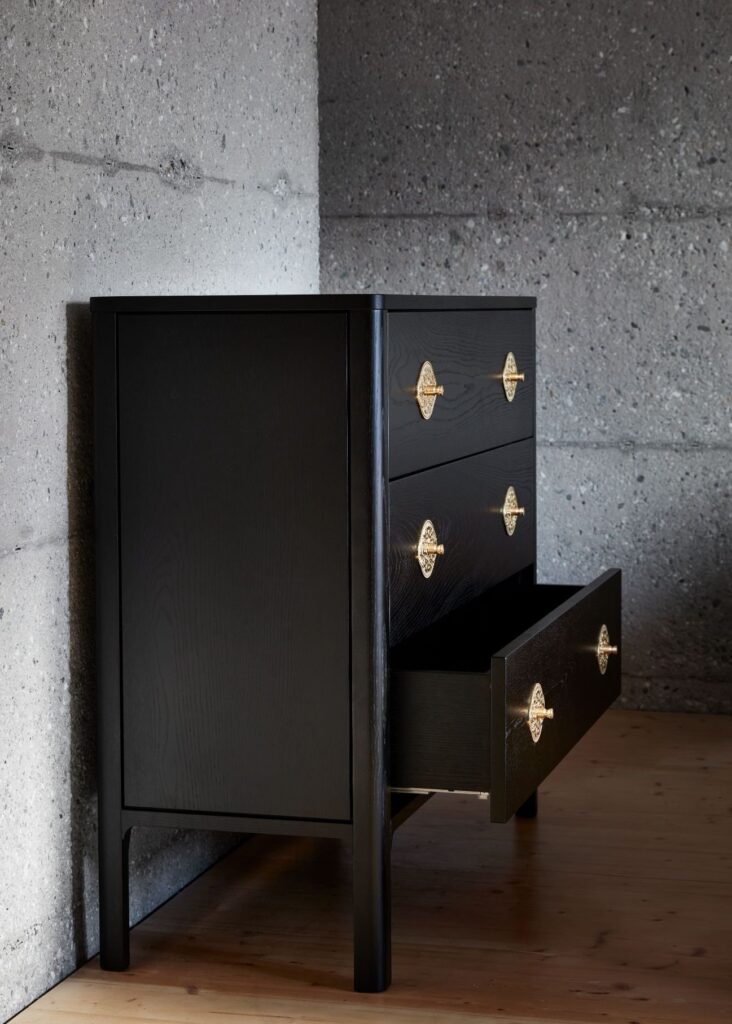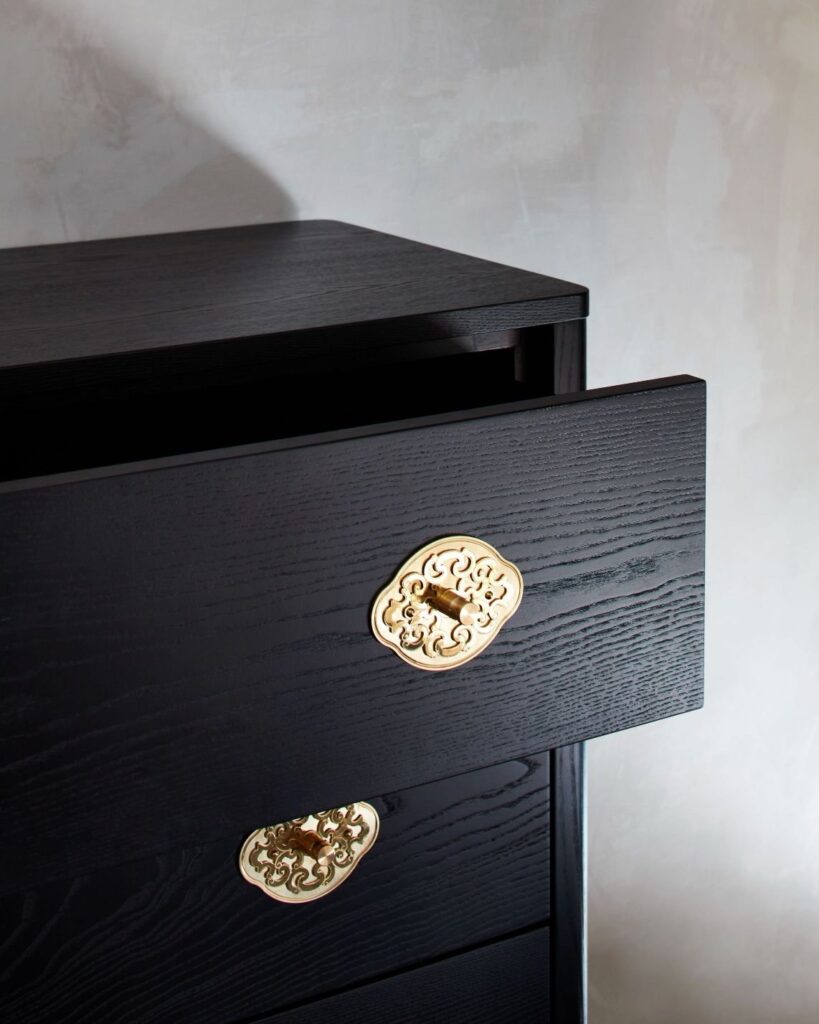 How exactly do you modernize a piece of furniture?
[Kevin] In many ways furniture can highlight changing attitudes and cultural norms of the time it was made. I've always been inspired by the alpine furniture I grew up with in and around Switzerland. It's something you find all over the Alps and reflects an honest living—showing what was possible with the limited resources people had around them. It's this mentality that inspired us to think about how to rethink, deconstruct and simplify—using less materials in unconventional ways. Giving ourselves these restrictions allowed us to be more creative and ultimately bring modernity to traditional craftsmanship.
Our Kommode, or dresser, is a perfect expression of how we modernized traditional forms found in classic Swiss Alpine furniture. Starting with functionality really helps inform what you need or want to get out of a piece of furniture. Because our goal is to always create products with longevity, we then introduce materials into the equation. In using solid materials, like our locally sourced FSC certified solid European Ash, we had to take a step back and engineer how to properly design and develop the piece. Working with solid wood is like working with a living material. Throughout the seasons the material breathes, expands and contracts—depending on the humidity. Many fast furniture and even luxury companies make use of veneers and MDF to avoid this factor, but we ultimately believe that using solid materials adds to the longevity.
In striking the right balance of form and function, we simplified the form through soft edges and clean lines with shadow gaps to allow for that breathing. The final touch was reimagining the art of metal stamping (an Appenzeller craft that dates back to the 1800s) by applying this method to the backplate of each brass pull. The hand-stamped pattern was inspired by Baroque-style scrolls found inside Berneck's Catholic Church, where I'd go with my family for special events and always ended up staring at the ceiling in awe. In the end, I think we created something contemporary but still held true to the tried and true spirit and methods of Alpine traditions.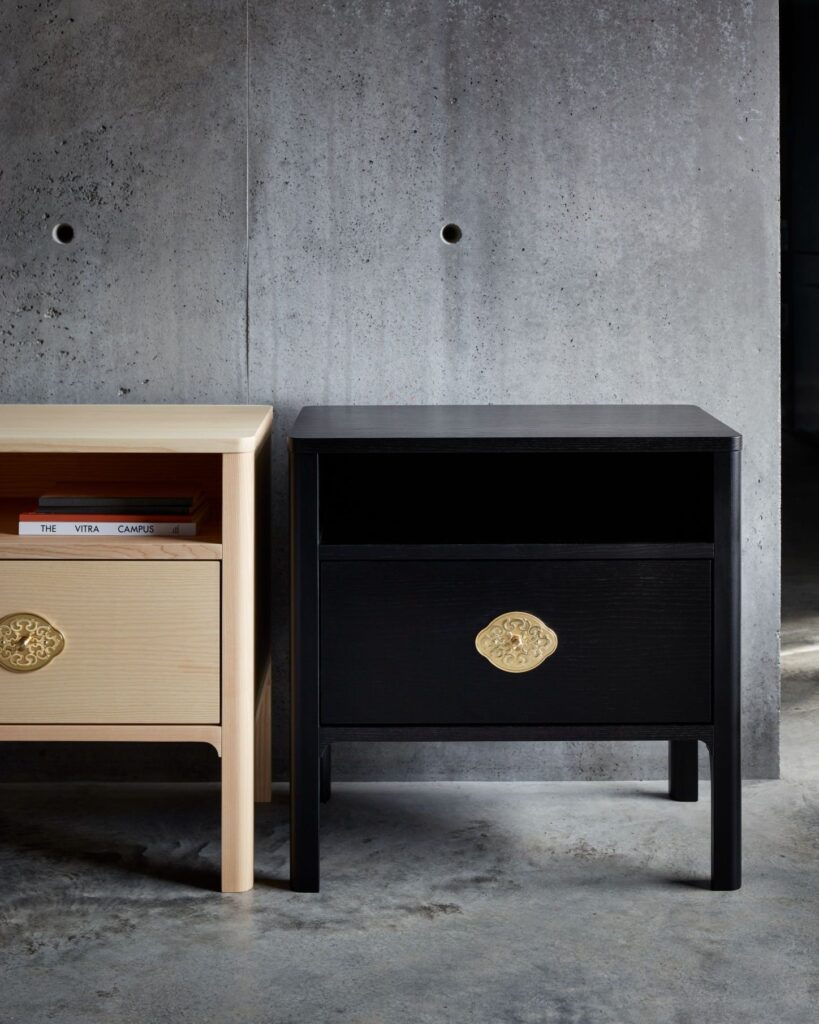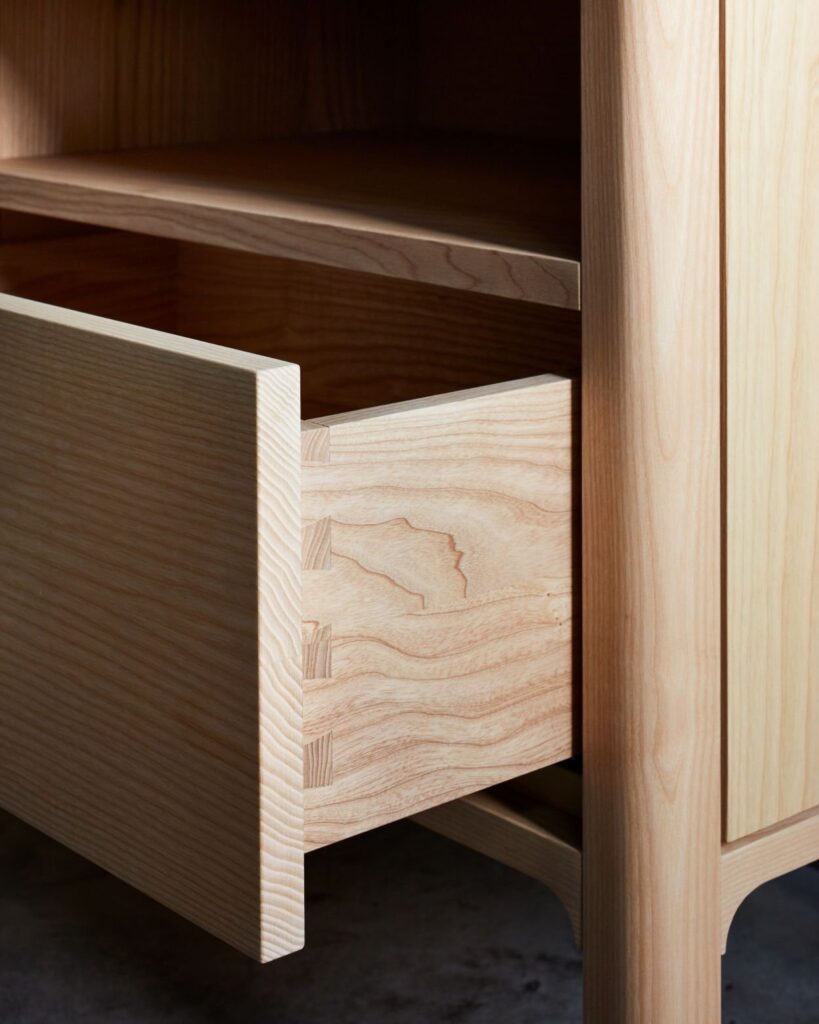 Why is the past important to keep alive in furniture design?
[Kevin] We both have always been very interested in how things work, where they come from and how they were produced. I grew up with furniture my grandparents received in the 1950s as their dowry, and the pieces still work as well as when they were first made. This idea of heirloom-quality furniture underscores our design principles. We want to create long-lasting objects, so we partnered with our family of skilled craftspeople whose passion is passed down from the generations before them—so that hopefully our furniture can be too.
[Rob] For us, it's extremely important that we strive to build upon these traditions that precede us. Because of this strong history in craft, it's important for the studio to carry on the tradition through the preservation and modern interpretation of local Swiss techniques. Some of the craftspeople we work with are the last of their kind. And so, the biggest reward for us is to find a way to redefine how we may look at a seemingly mundane and sometimes dying tradition—reinvigorating its purpose and appreciation.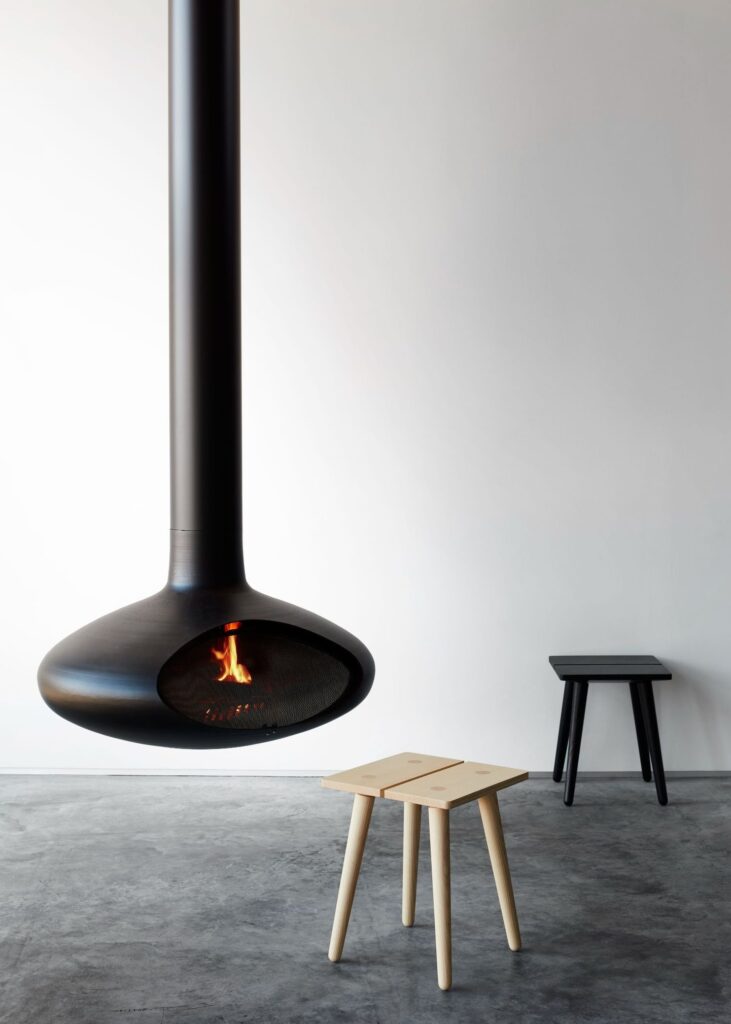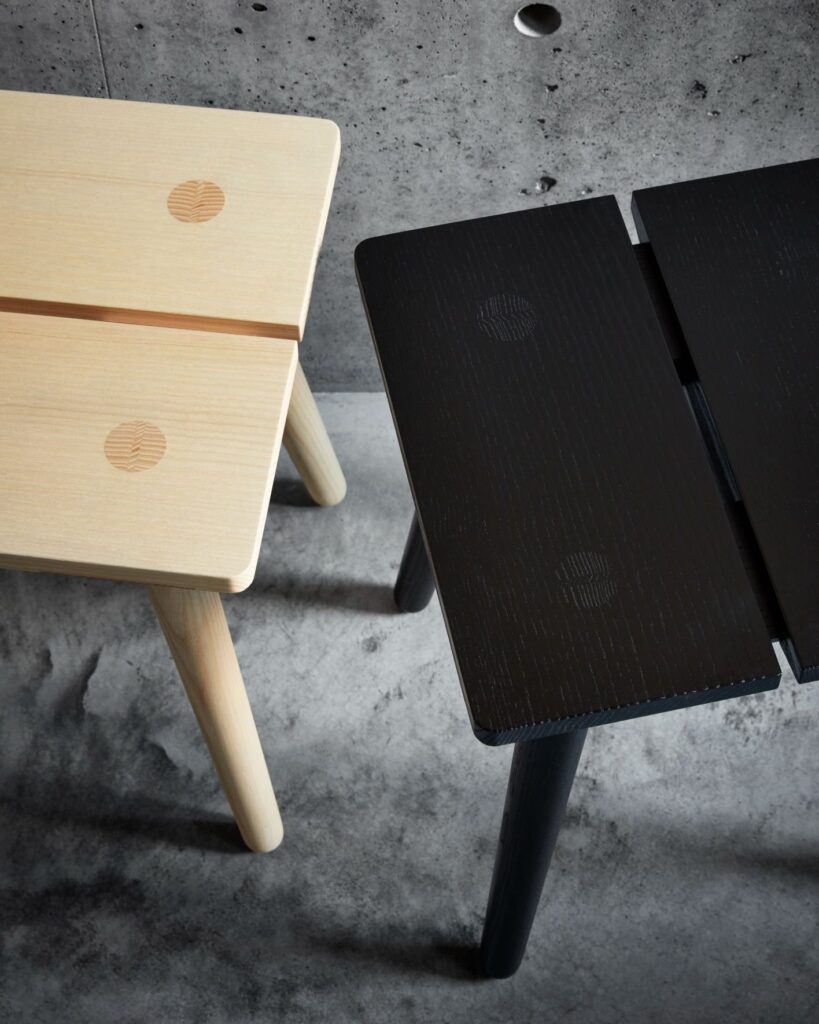 What sustainable features do customers like the most?
[Rob] Slow living is a very popular concept in Switzerland right now—bringing focus back to a more conscious, balanced and meaningful lifestyle. And since the pandemic, more and more people around the world want to savor those minutes instead of counting them. We're all re-evaluating our lives and what's important to us and our health. The fact that our furniture is made from solid wood is not only appealing for quality and longevity, but also because there aren't any harmful chemicals and preservatives that you would normally find in plywood and other cheaper materials. It's easy to forget that our health is impacted by the things we surround ourselves with—including the items we bring into our homes.
Our wooden pieces are constructed solely of locally sourced FSC certified solid European Ash—no veneers or MDF. Additionally, we use aluminum which is the most recyclable metal and is both strong and lightweight. We also use brass—highly dependent on the recycling of scrap brass and copper. Brass can be recycled many times over without diminishing the composition so it means that the recycling process can continue time and time again, thus making the metal highly sustainable. The other items entail glass and stoneware. Glass, by nature, is easily recyclable and stoneware can last a lifetime as it doesn't spoil. It's highly resistant, non-toxic, fireproof and low-maintenance.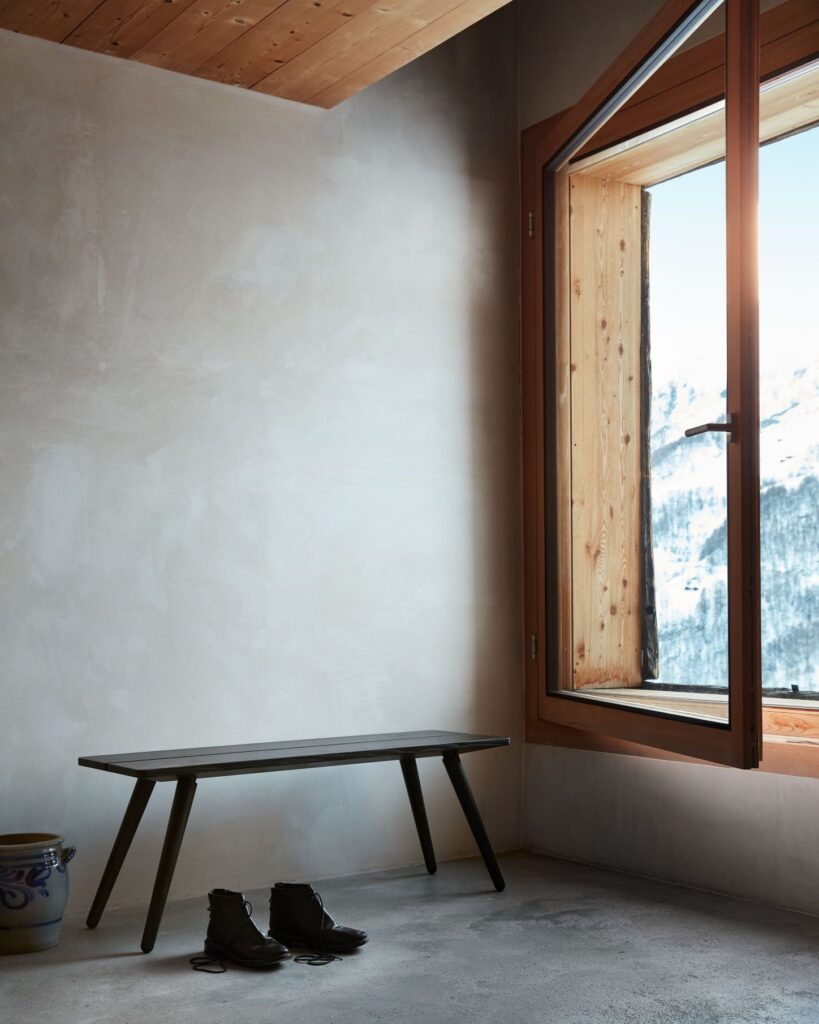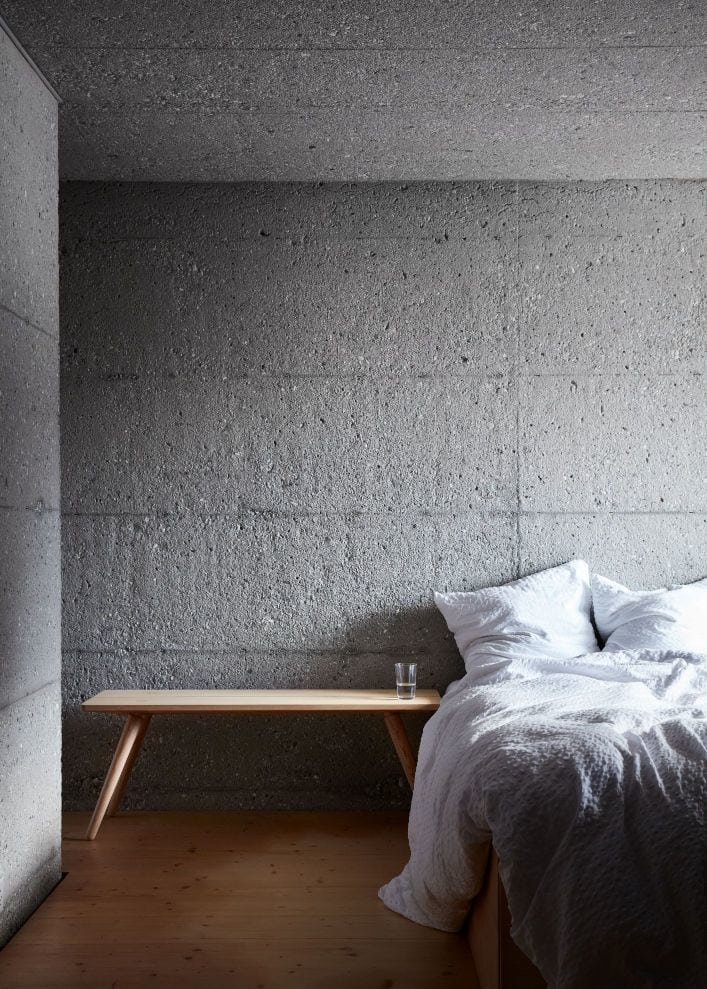 What makes your lighting special?
[Kevin] When approaching our lighting, we wanted to create a family of lighting that could be modular with the ability of coming together to create larger statement pieces or be deconstructed for smaller and still functional items. The mid-century modern designs of Danish Poul Henningsen and the concentric shades of different angles were a huge inspiration. The concentric approach allows for light to be evenly distributed horizontally and vertically—an engineering marvel. We wanted to take a similar approach but explore concepts through the application of glass with a stepped lightweight aluminum frame.
My family comes from a lineage of potters who, in the late 1800s, applied unique patterns to bowls, plates, and terrines with a Malhörnchen (cow horn). This was a common ancient technique used on all earthenware across the ceramic regions in Europe. Each pattern was essentially an identifier of the artist.
We reimagined the application of these family patterns and rebuilt them using 3-D layers to create new patterns from pre-existing elements. Our lighting features up to five concentric frosted glass shades that are individually cut with these different patterns. When each cut glass layer overlaps, it creates reflective shadow play. We went through endless prototypes to achieve the right frosting and transparent levels; it took three years to find the right recipe.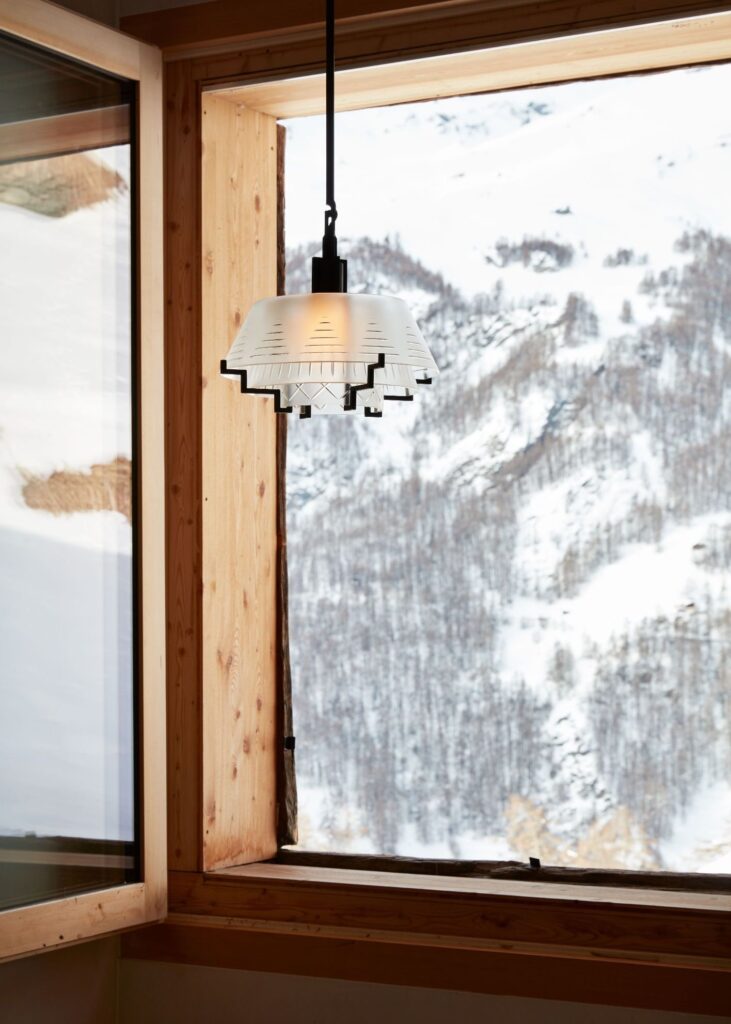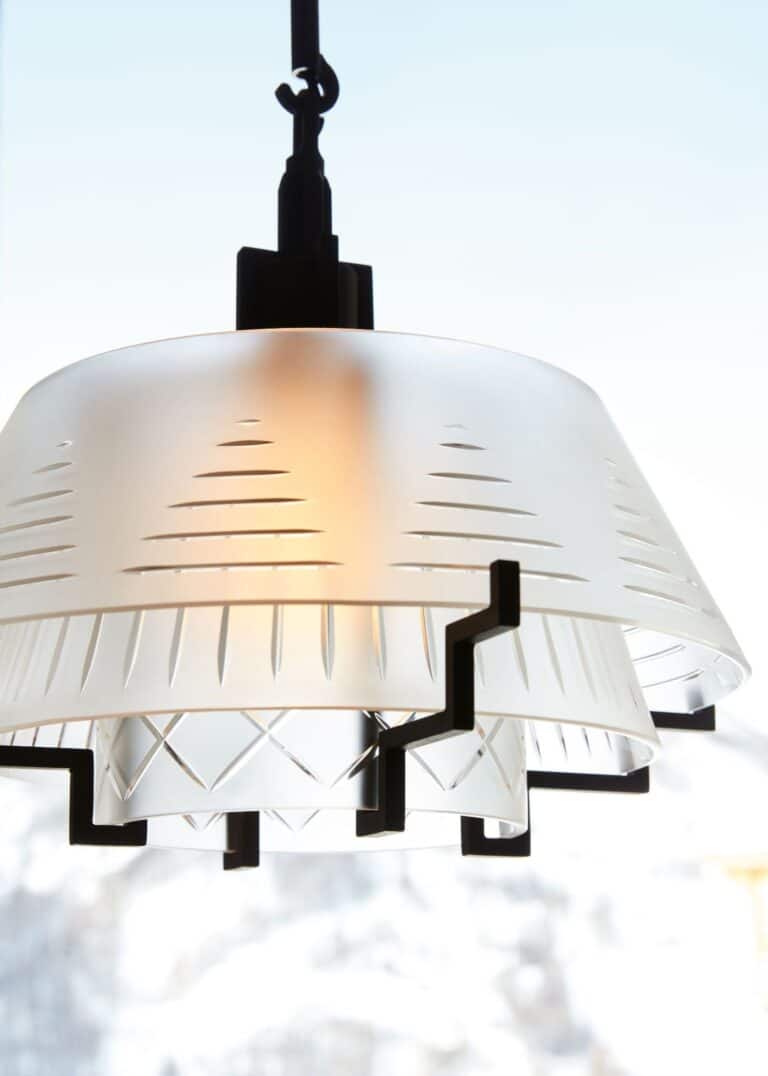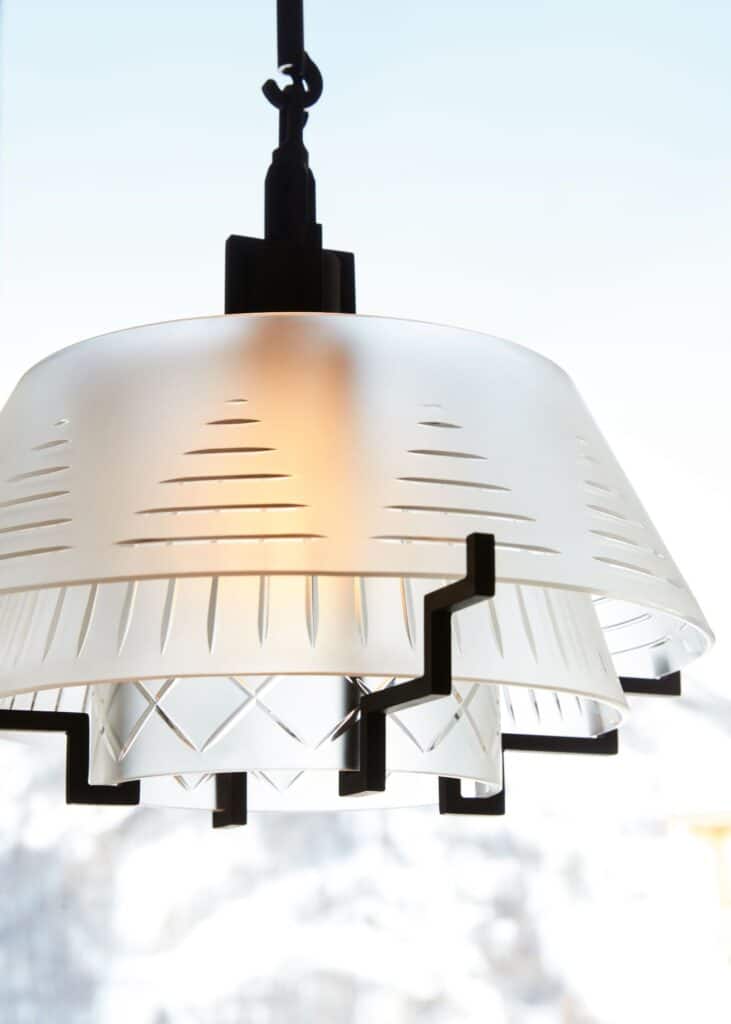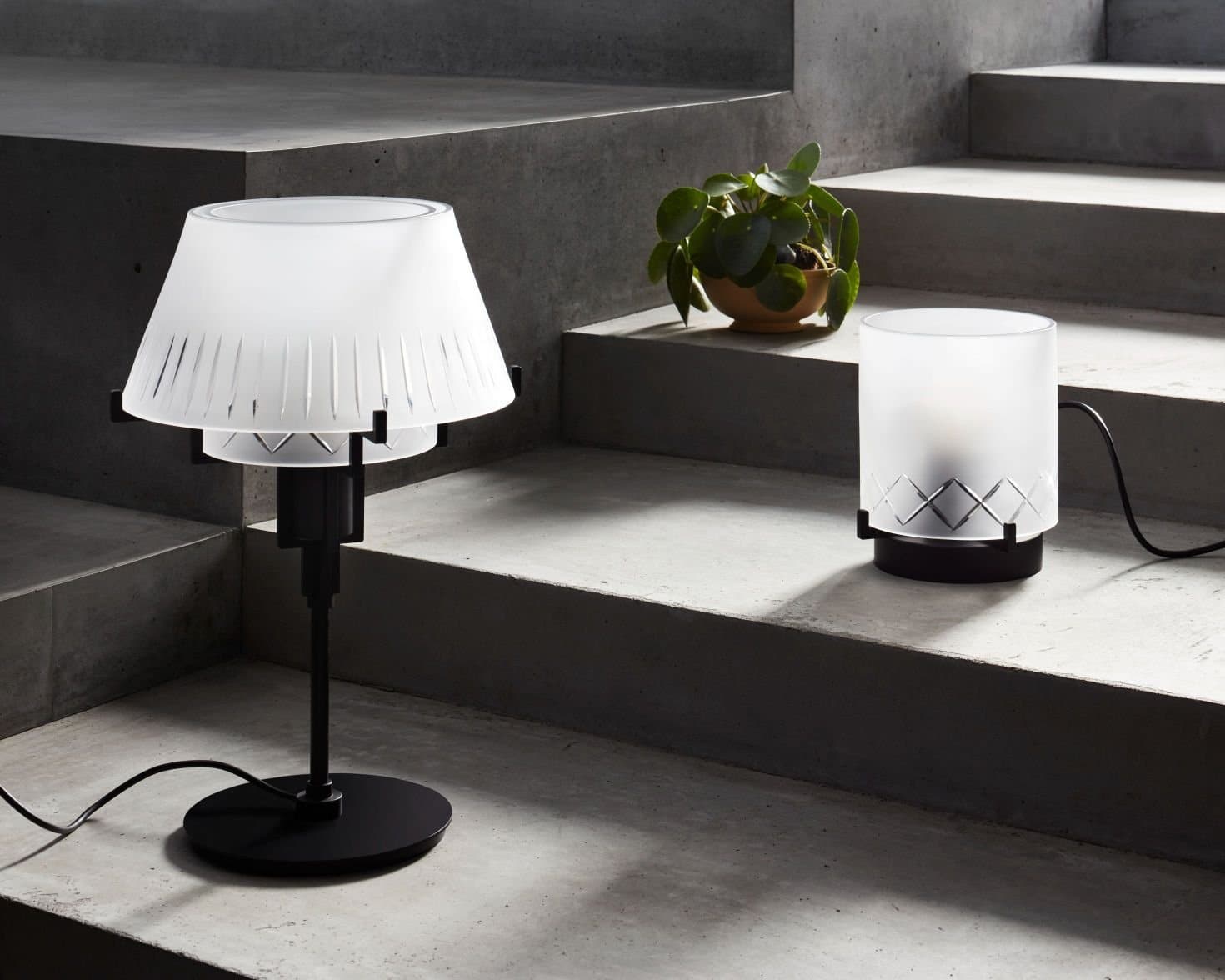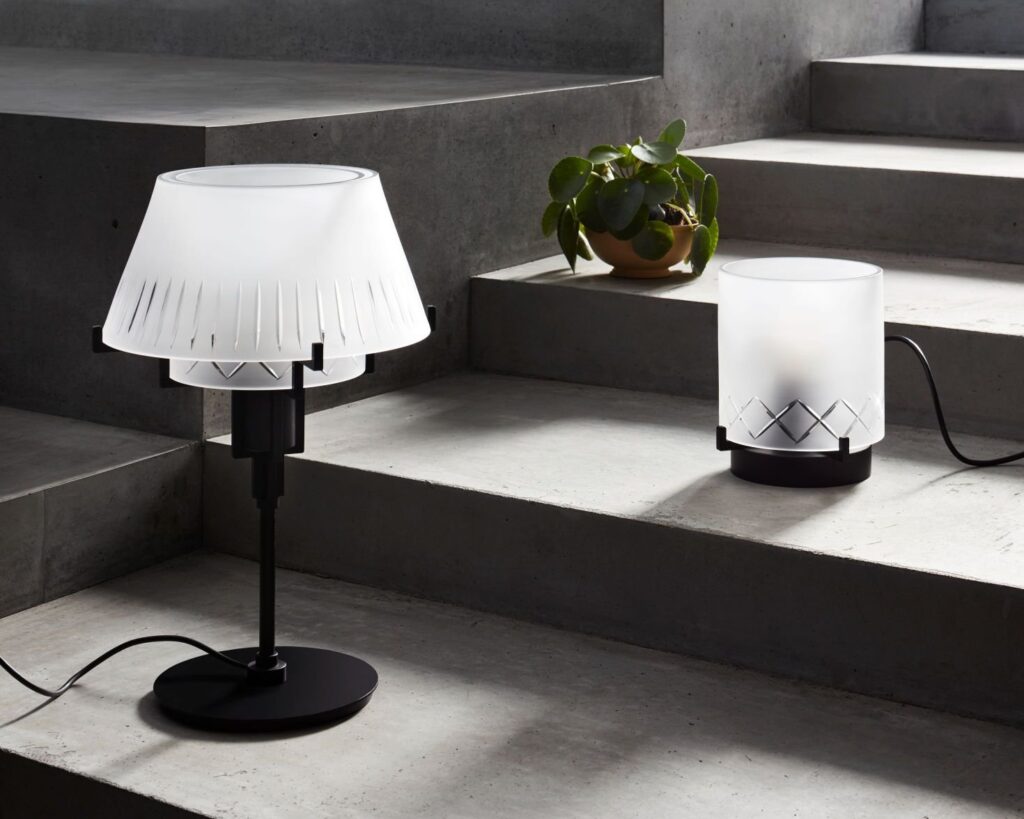 How do you divide the work between the two of you?
[Rob] We do everything together, really. Although our backgrounds in practice are different, every decision is equal between the two of us—in life and in business. One of us might start with an idea first, but we play a game of ping-pong through sketches, renderings, 3D prints, swipe etc until we reach a place we are both happy with. We're definitely not ones to shy away from our own opinions.
Tactically, in the final execution of things, we both focus on our strengths. Kevin finalizes the product design, production and communication with our partners in Switzerland and I handle how the product comes to life through brand creative and marketing.
What room of your house is your favorite?
[Kevin] Definitely the kitchen and living area. I spend the majority of my time working, cooking and relaxing there because the main floor of our loft is quite open between the two spaces. Honestly, the only time I'm not there is when I'm asleep.
[Rob] Same—we live in a converted Babka Factory from 1910 with exposed beams and two massive 8x8ft windows with 11ft ceilings, so we get a good amount of light every day. The main floor allows for an inspiring place to live and work comfortably, and all with a connection to the interesting history of the neighborhood. We're actually wrapping up a renovation to the space, so people can come to experience our pieces and other Swiss made goods.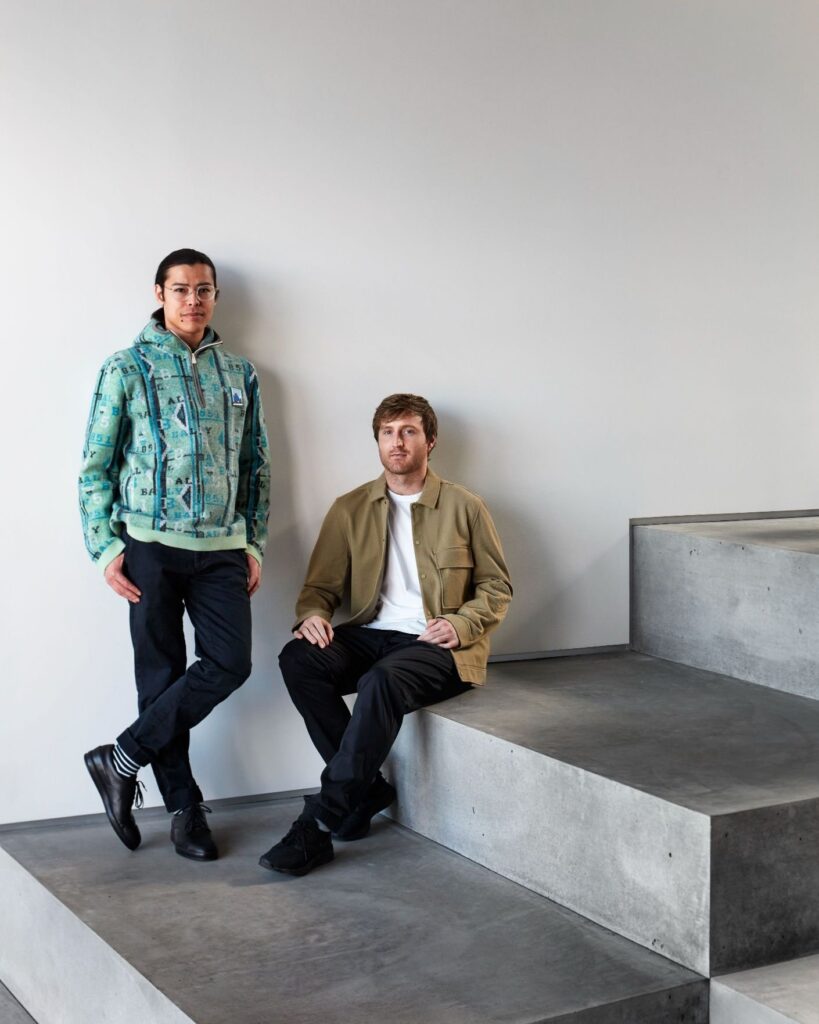 INFORMATION
Images with courtesy of Seitz