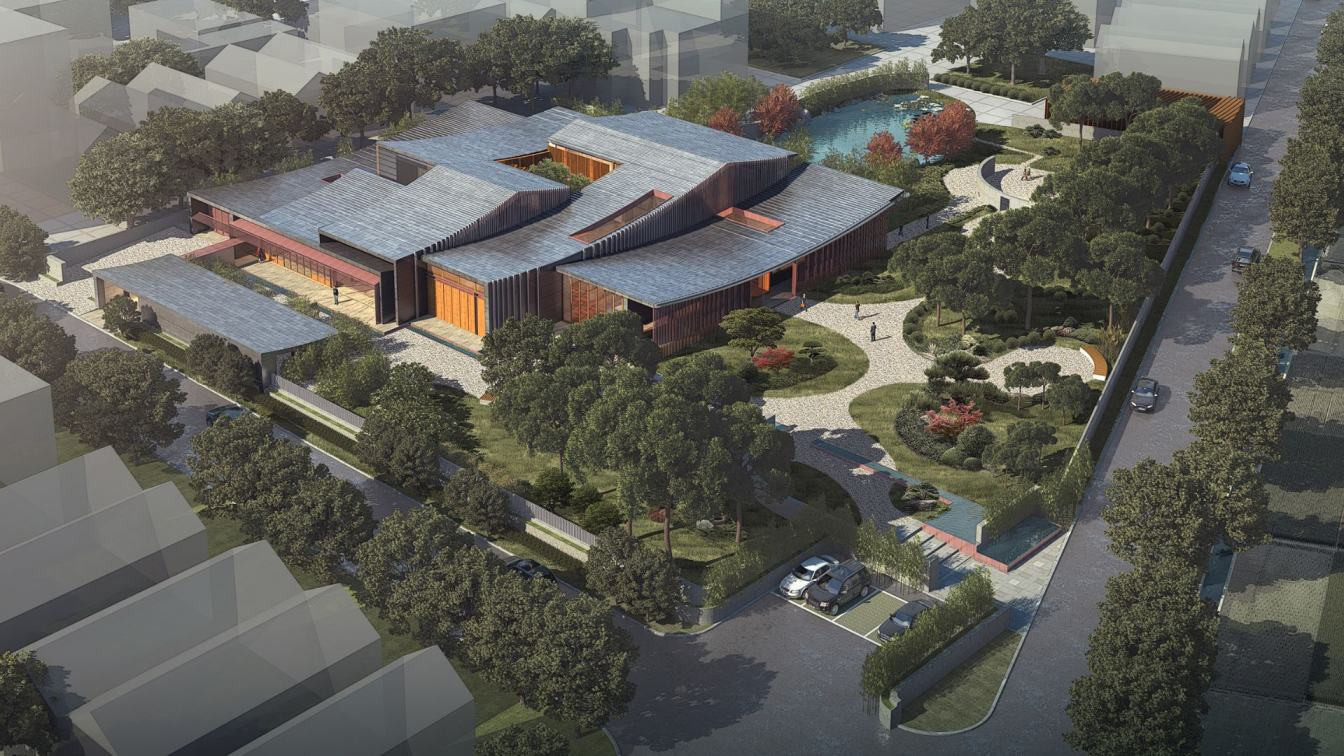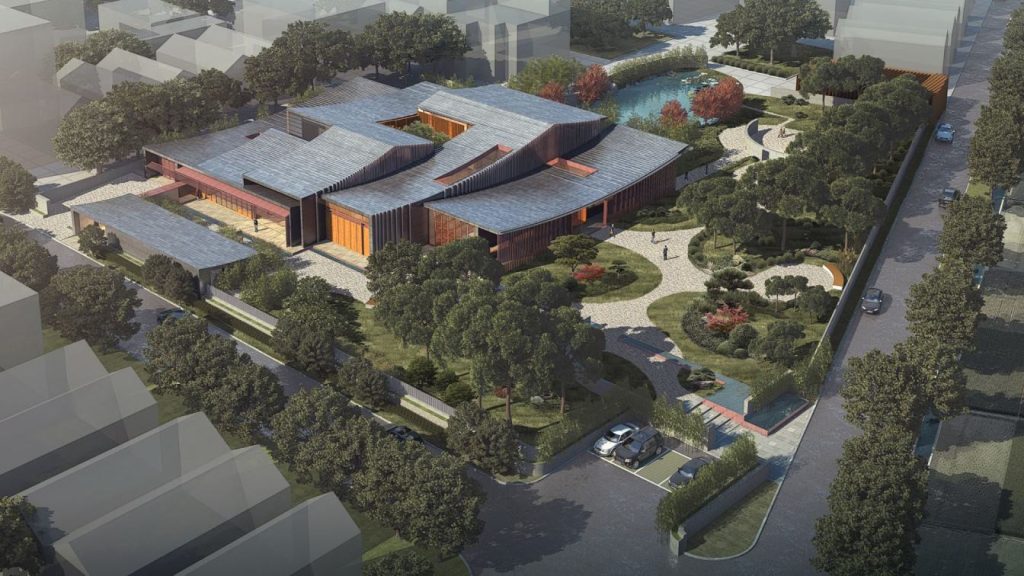 In the heart of the historically rich village site of Fujian, China, the Studio Zhu Renovation project by the architectural firm of Wenya Liu and Zi Meng is poised to transform an original four-story "modern Chinese village building" into a stunning boutique guesthouse. This innovative renovation project reimagines the traditional architecture of the region, creating a harmonious blend of contemporary design and time-honored cultural influences.
Led by principal architects Wenya Liu and Zi Meng, along with the talented design team consisting of Yangyang Liu and Zhaoqi Chen, the project encompasses a built area of 800 square meters on a 2000 square meter site. The architects embraced the challenge of respecting the building's historical framework while injecting new life and functionality into the space. Their innovative approach involved the strategic incorporation of interior courtyards, a design concept inspired by the traditional housing layout of northern Fujian.
These interior courtyards serve a multitude of purposes, from program division to introducing natural light into the building's core. They also blur the boundaries between the interior and exterior, creating a dynamic and welcoming atmosphere.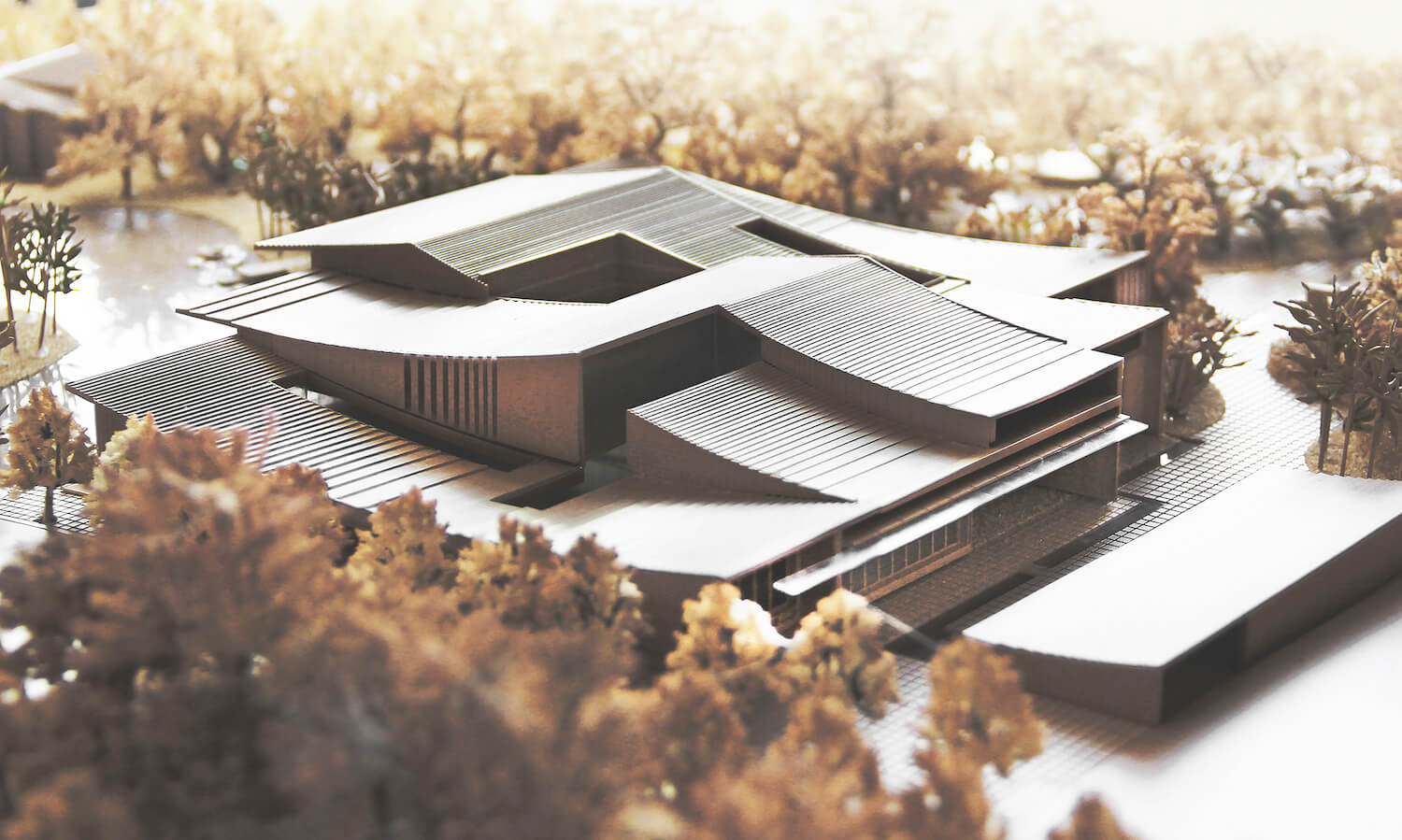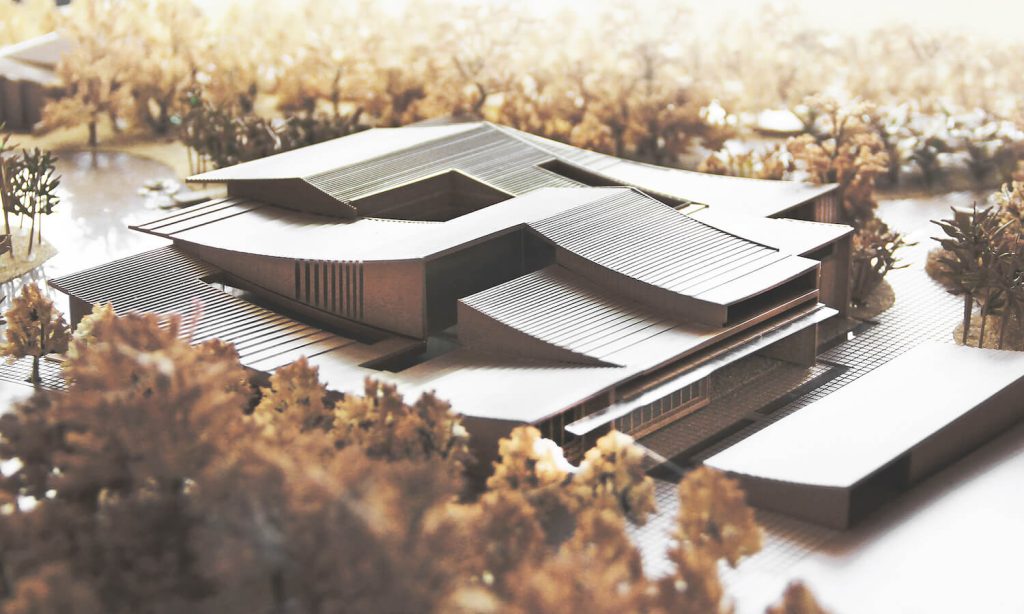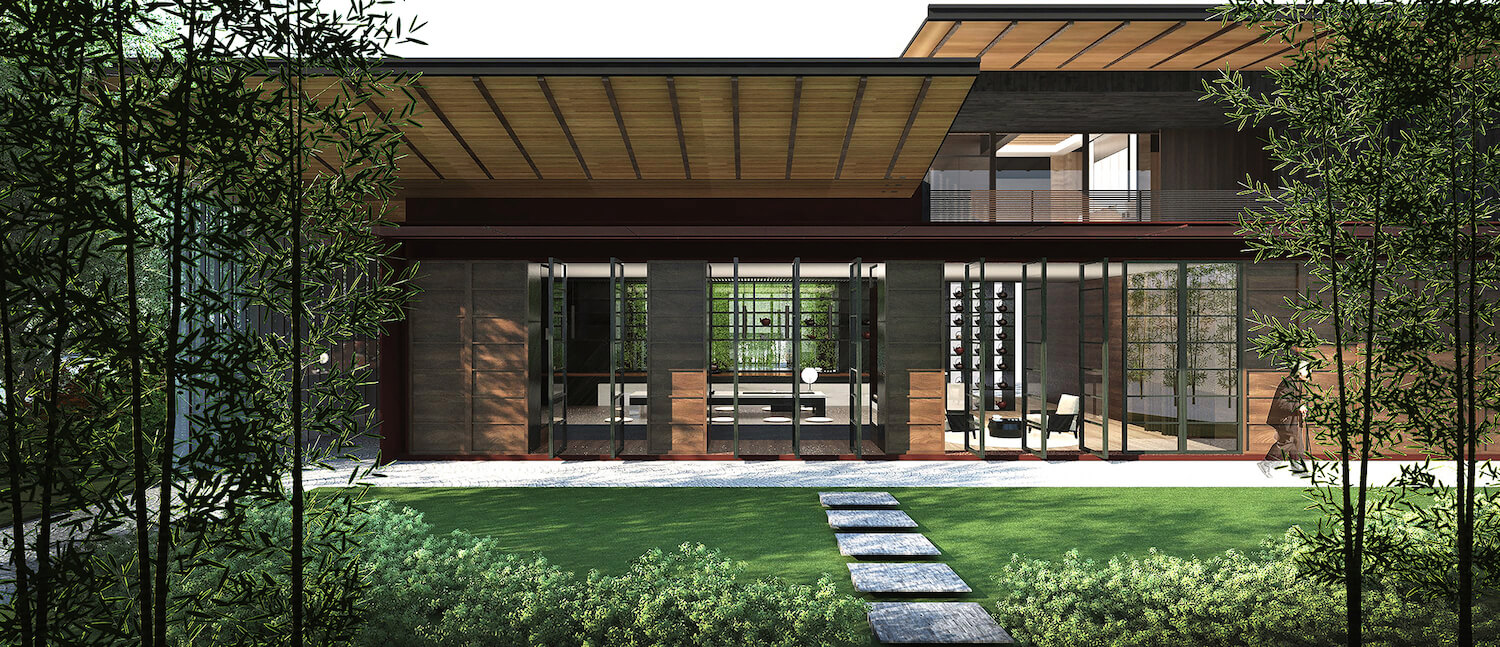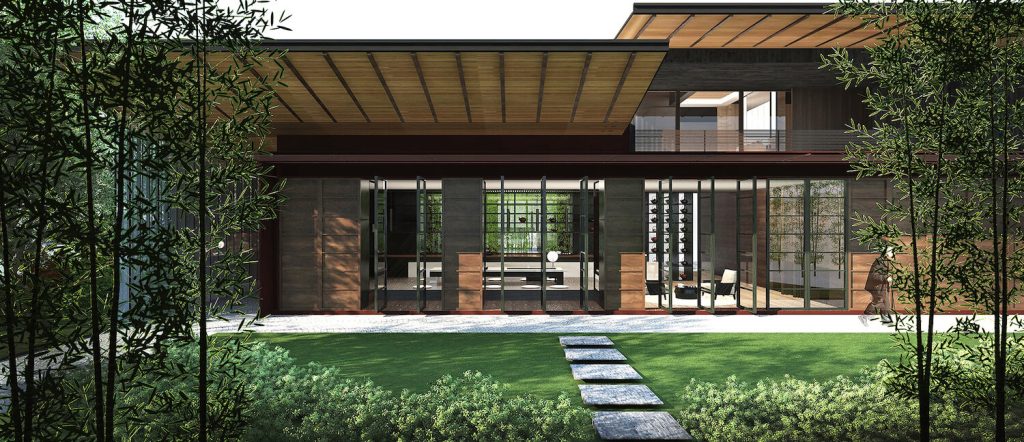 More About Studio Zhu
One of the project's distinctive features is its ability to balance tradition and modernity. The client's preference for a contemporary building language with a touch of traditional vernacular is evident in every aspect of the design. The architects undertook an in-depth study of traditional Fujian architecture and landscapes to inform their approach.
The most iconic element of the design is the roof, which serves as a visual representation of this fusion of styles. While its overall geometry is a product of contemporary techniques and mathematical precision, the frontal expression of the building is steeped in tradition. Here, a more traditional materiality and tectonics are employed, with roof segments cantilevering out to create comfortable shading zones, paying homage to the local architectural heritage.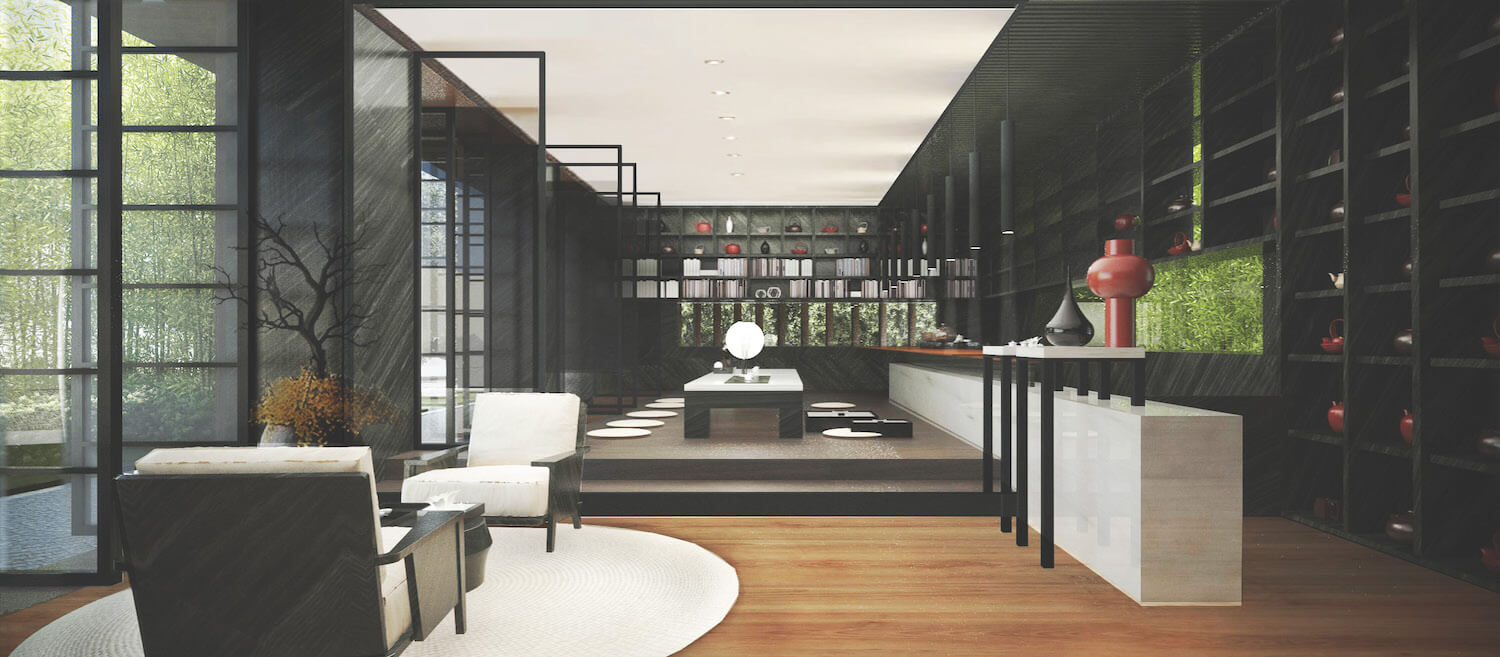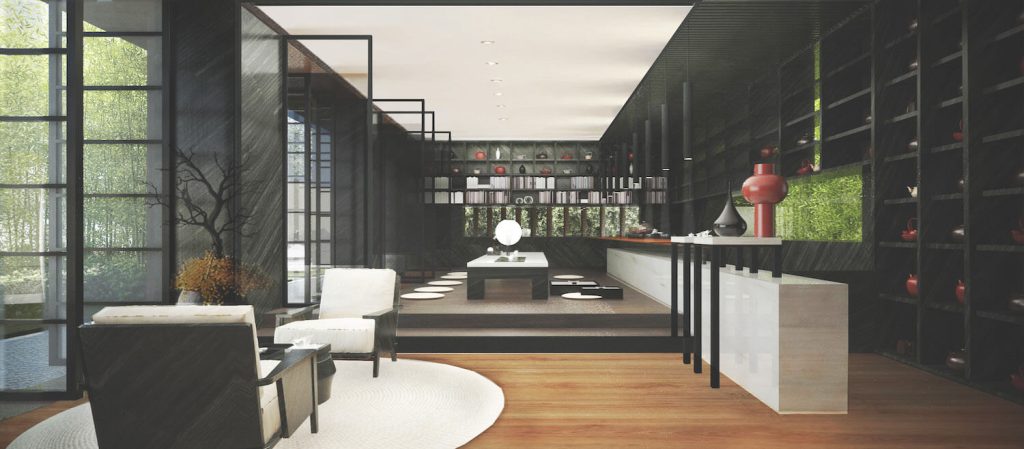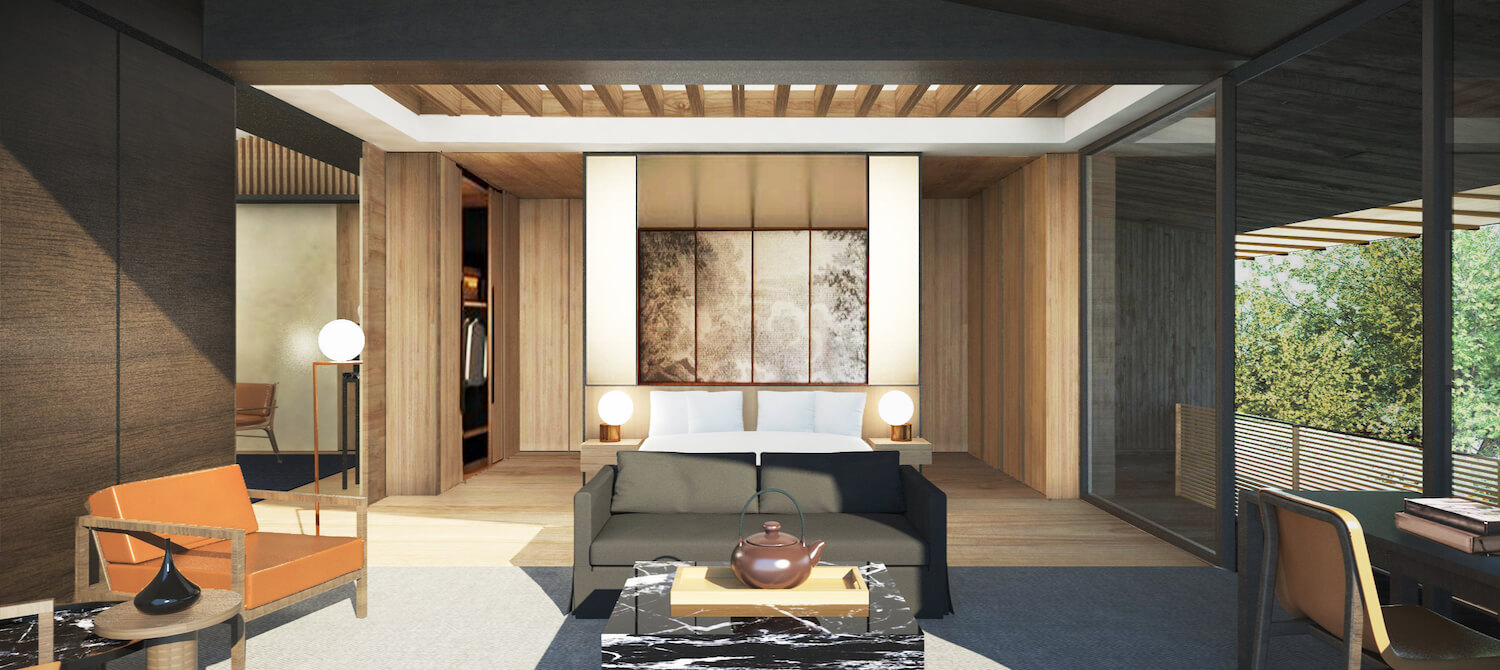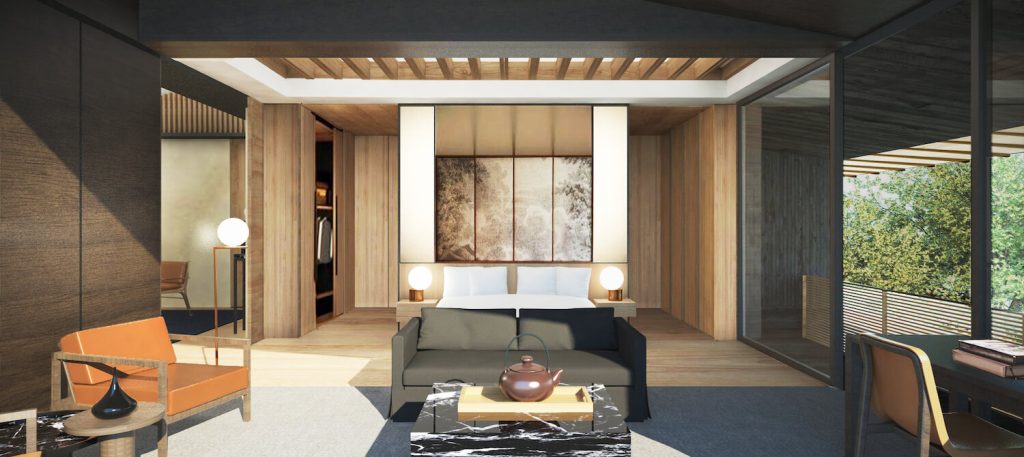 The original building presented challenges, as its footprint was vast with limited openings for natural light. Some areas of the plan were overly deep, resulting in cramped spaces. To reinvigorate the interior without making significant alterations to the existing structure, the design team introduced micro courtyards. These courtyards serve as oases of nature and natural light, blurring the line between the inside and outside.
The design of the roof is perhaps the most remarkable aspect of Studio Zhu. The client's desire for an iconic building with a sense of tradition led the team to seek inspiration from the traditional architecture of Quanzhou. Local architecture is characterized by a distinctive roof design, where the ridge of the roof gently curves upwards on both sides, with roof tiles mirroring this shape. To capture this traditional essence, the architects shaped the roof using segments of circles, mirroring the ridge's curvature, and then incorporated the roof tiles as height contours within this geometry.