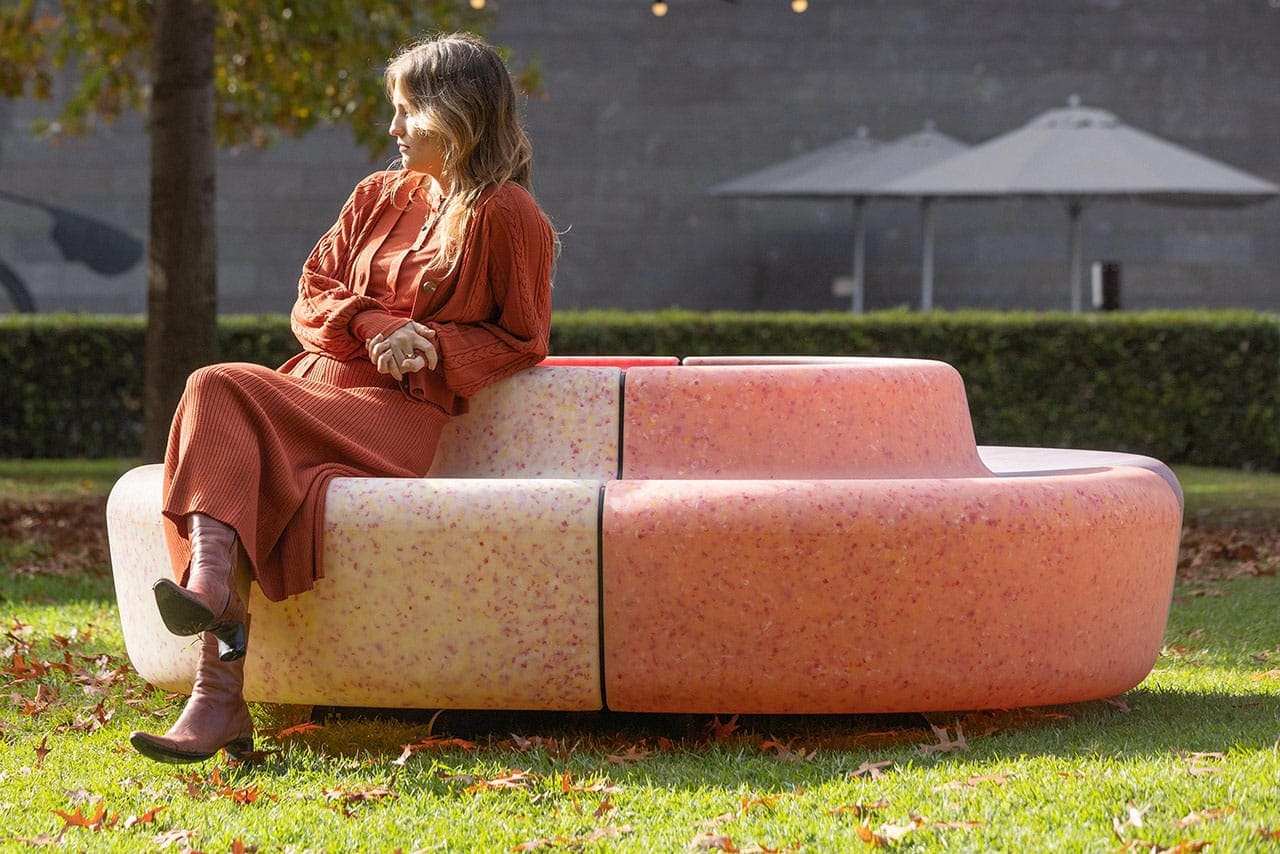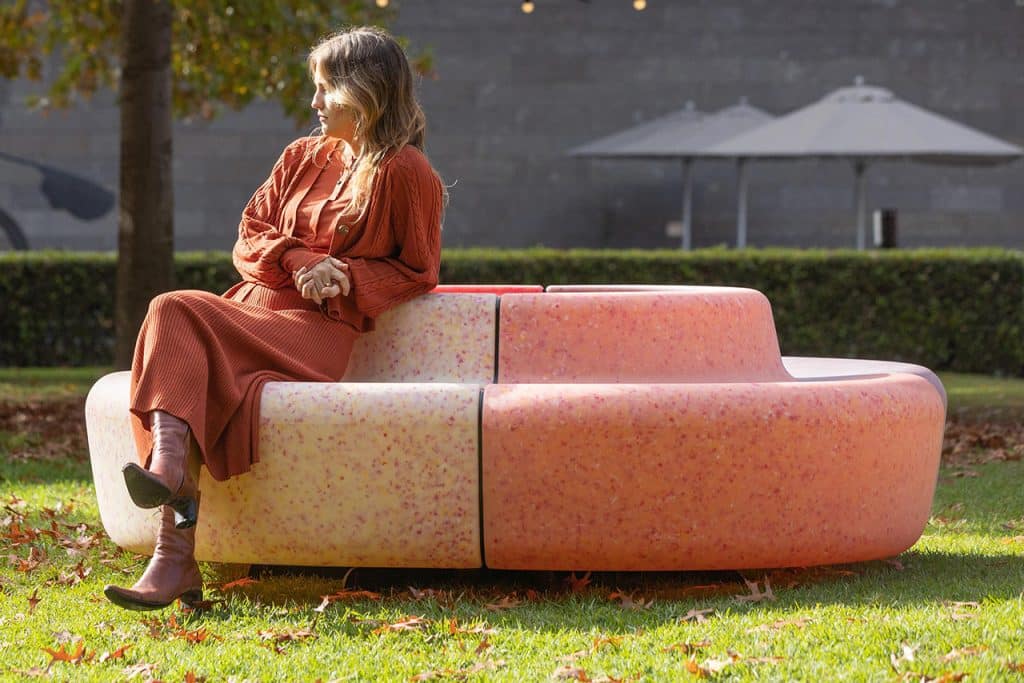 Experience the enchanting blend of art, sustainability, and whimsy at the NGV during Melbourne Design Week in Australia. Introducing "Sunflower Spin" an interactive public art installation that redefines the urban landscape through the gentle rotation of solar-powered benches.
Solar-powered benches are not just seats; they are an invitation to see the city from a new perspective. Harnessing the power of sunlight, these benches spin slowly, offering visitors a delightful way to engage with their surroundings. This playful motion encourages people to connect with others and the natural environment while spending time in public spaces.
Taking inspiration from the iconic 60s flower graphics, the aerial view of "Sunflower Spin" resembles a field of flowers swaying and twirling in the sunshine. This retro aesthetic is seamlessly blended with modern sustainability principles. The benches incorporate embedded solar panels for energy generation and are crafted from recycled plastic, specifically rotomolded Low-density Polyethylene (LDPE), a material known for its recyclability.
"Sunflower Spin" not only reimagines the concept of public seating but also challenges our perspective on urban living. This innovative fusion of art and sustainable design is set to captivate the imagination of all who encounter it during Melbourne Design Week at NGV, Australia.