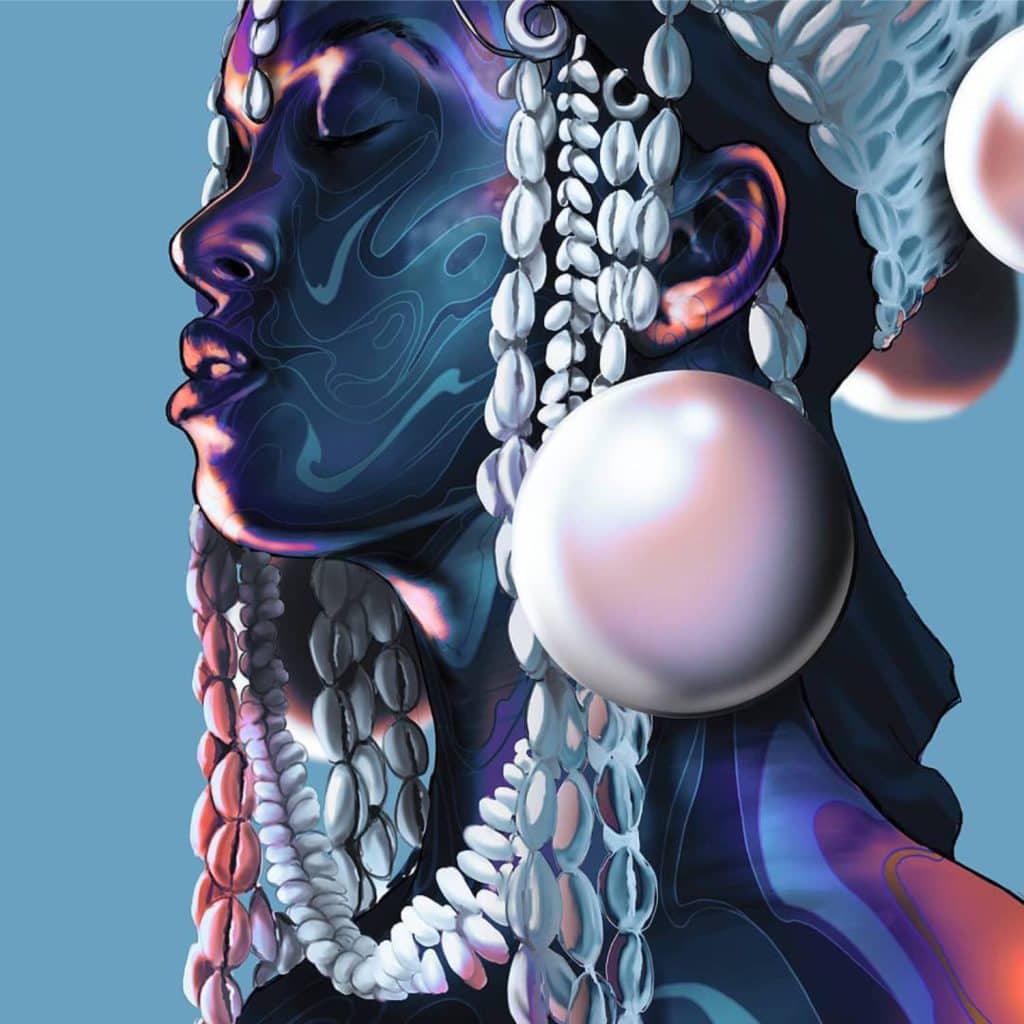 Taj Francis, a Jamaican digital and mural based artist, creates beautiful works that are a celebration of black muses.
The expressions that are shown in his works display a heaviness that is thought-provoking yet inspiring. Each of the models that are drawn command respect and express confidence, with Francis's use of Jamaican roots and culture. Francis is able to convey this in every piece of work. Francis's most thought-provoking style of art is his amazing motion paintings. In these works he truly pushes the envelope with his skills and dazzles the human eye by the movement that is occurring in the piece – however he is still able to convey this movement into his standstill paintings as well.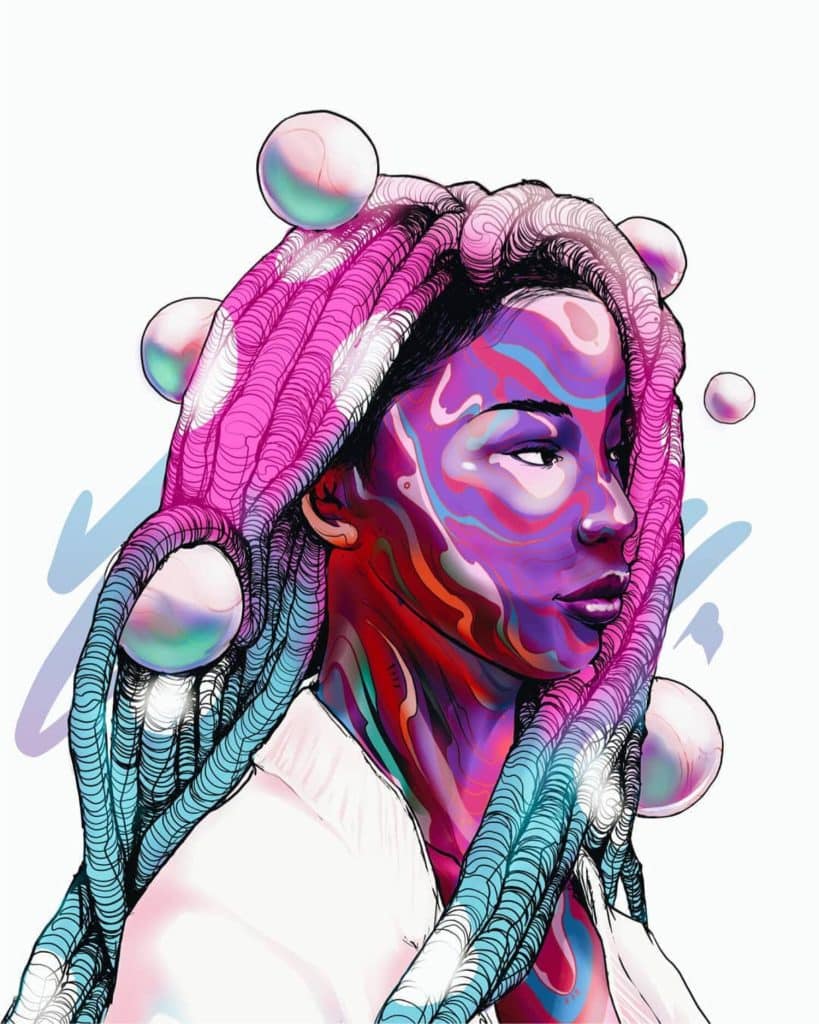 The pattern that Francis works with is can be described as "swirly" and "wavy", often using this in place of his muse's skin tone. With Francis's work focusing on one main model, he is able to pay great attention to the detailing that goes into the features on the piece. The intricacy that is expressed is visibly seen in the hair, eyes, and shape of the model. Overall, Francis's work plays a lot with vibrant and bright colors, however, it is the texturing and shaping that truly captivates the eye. Taj Francis dabbles in incorporating nature into his pieces, however, pushes further and weaves in a futuristic theme into other works. His work continues to spread the joy and beauty of his culture and his unique talent.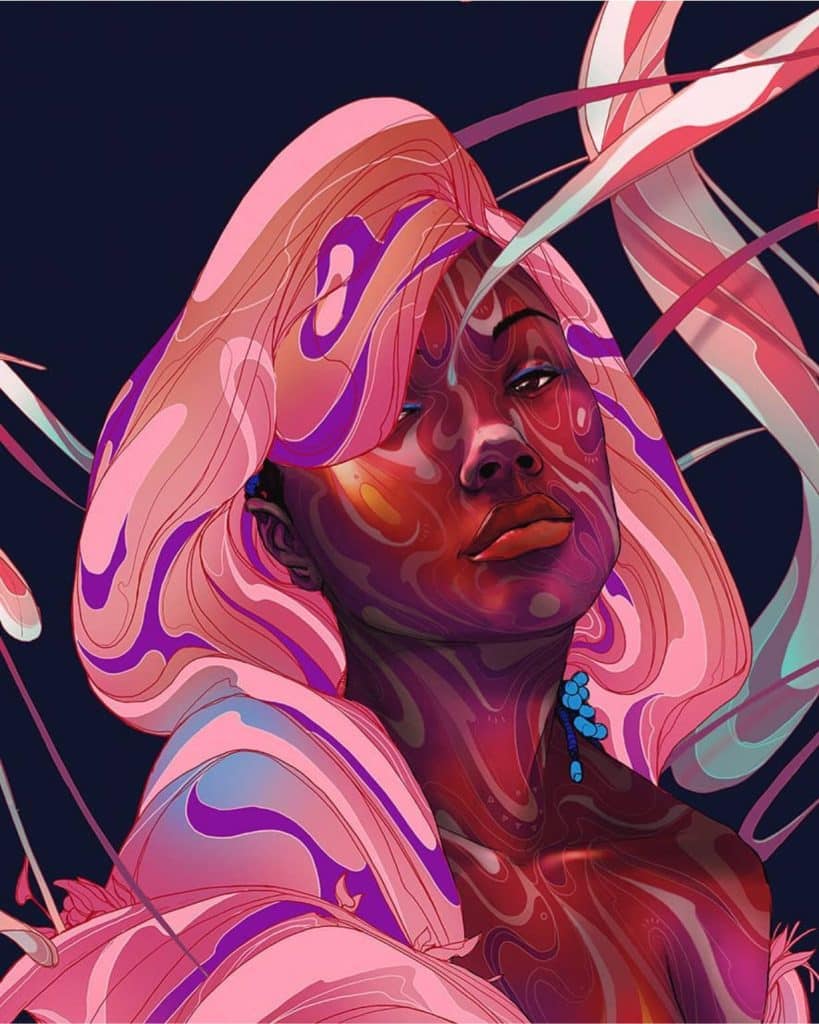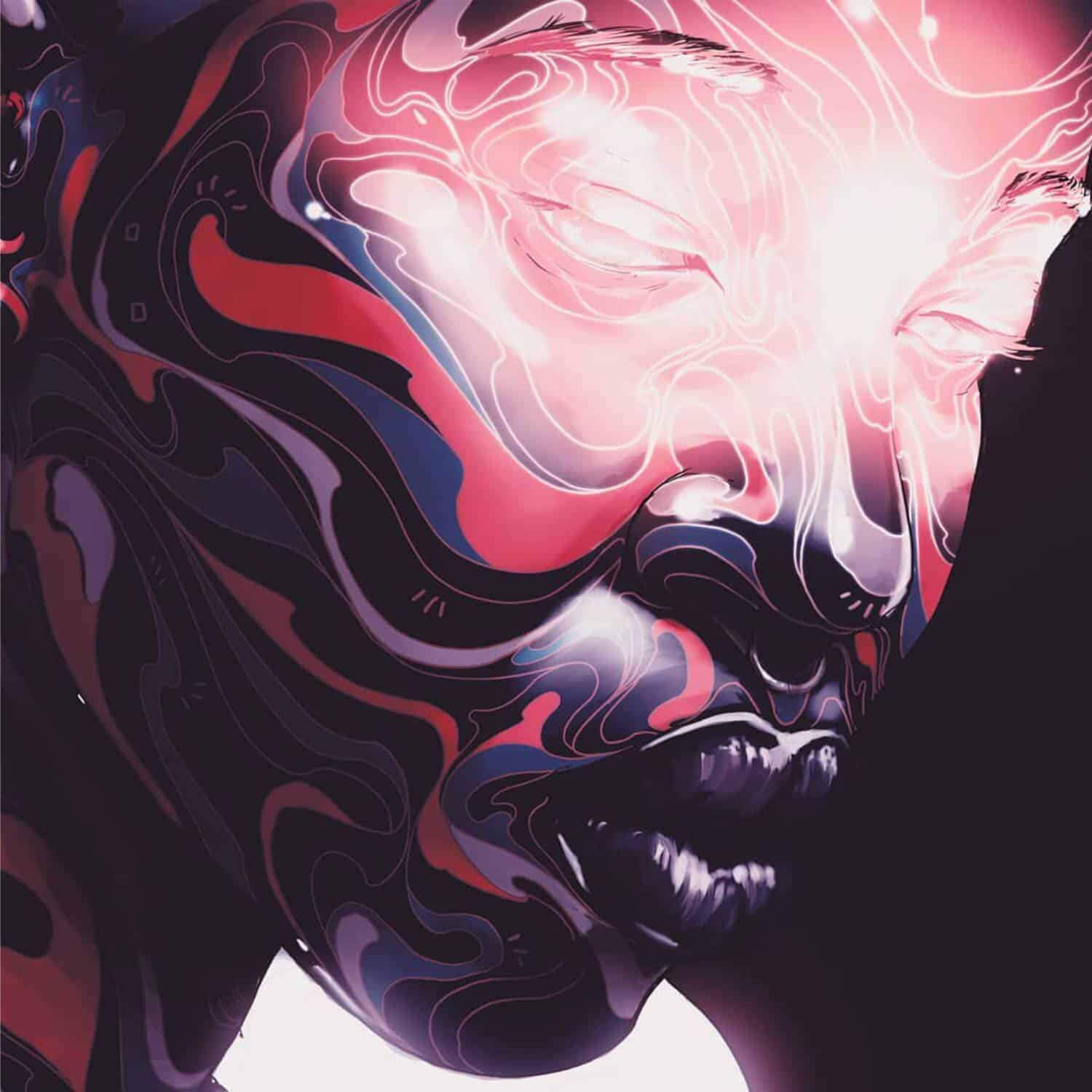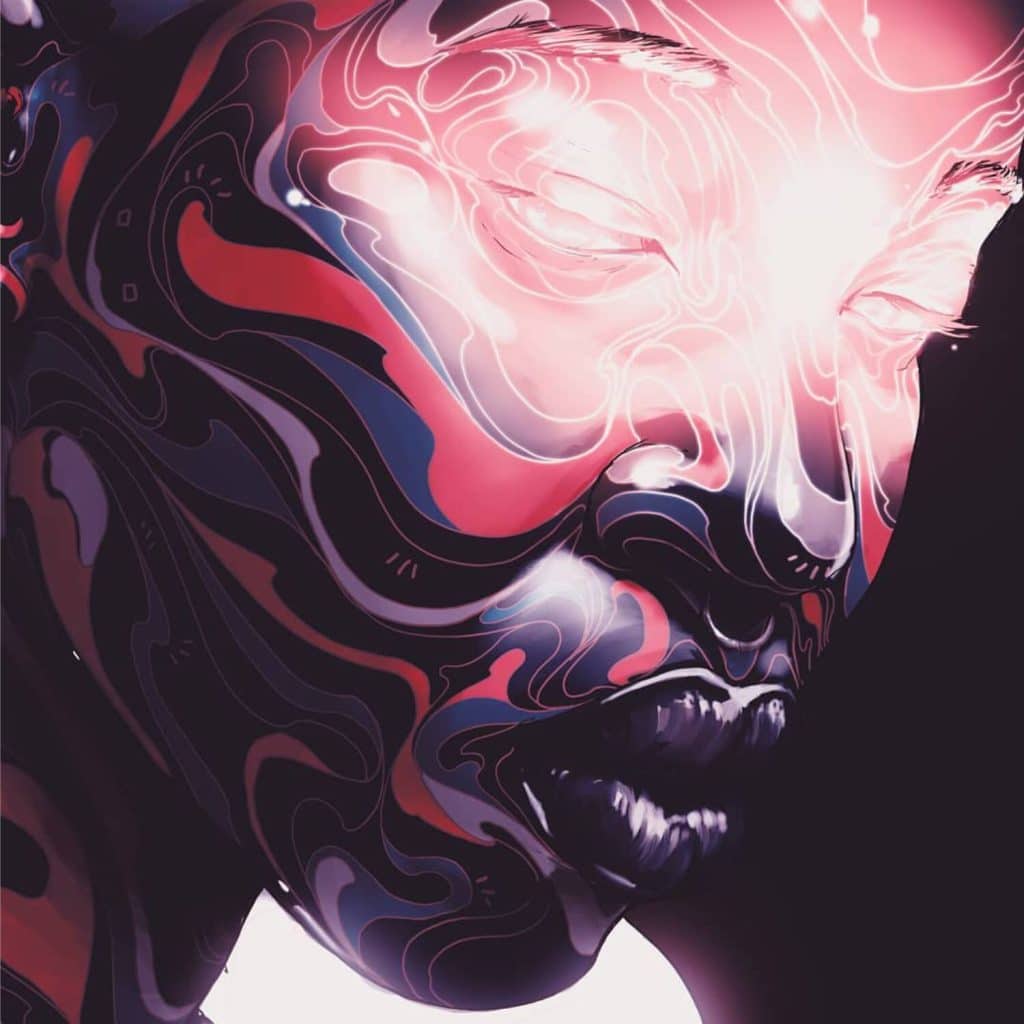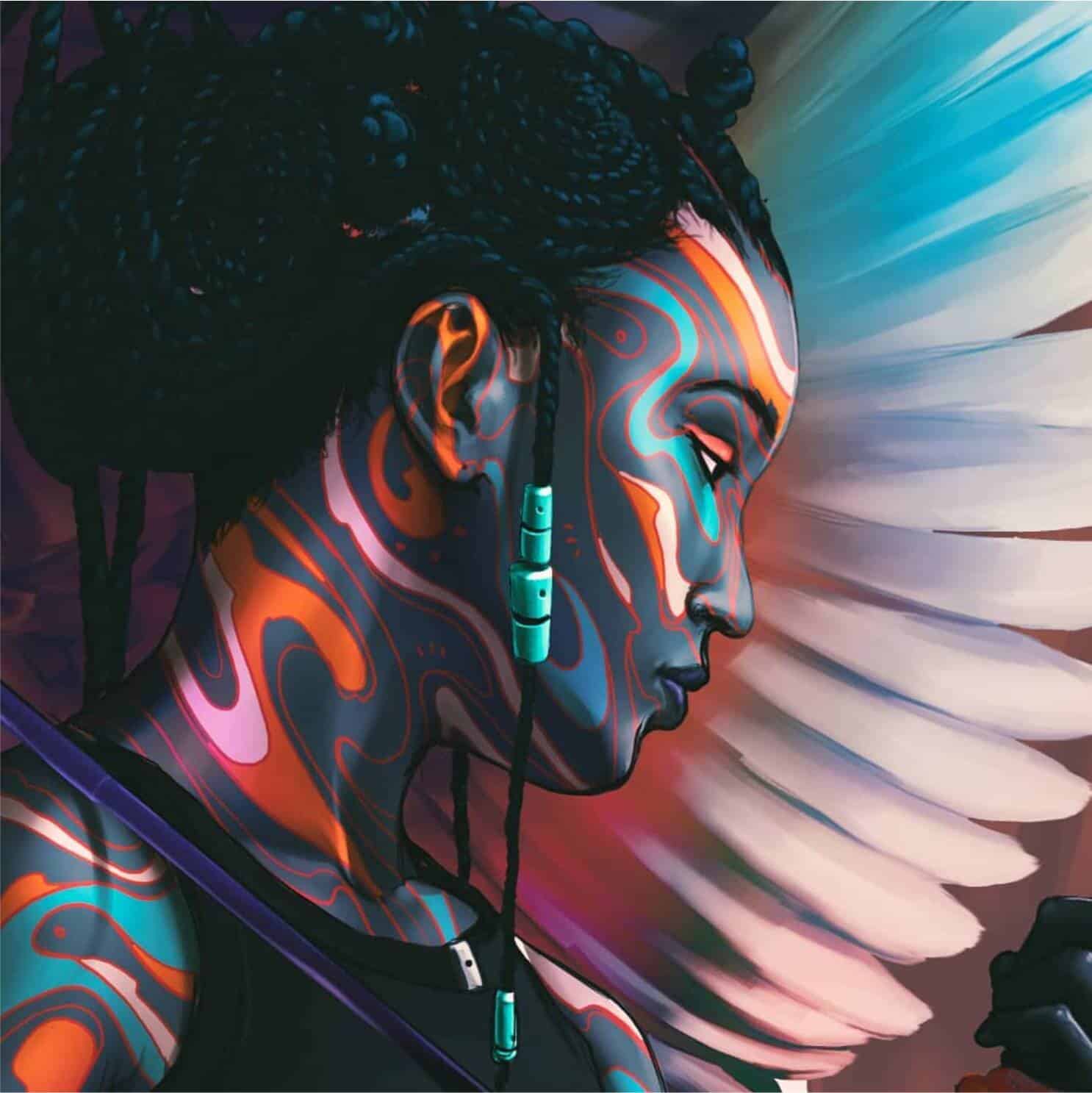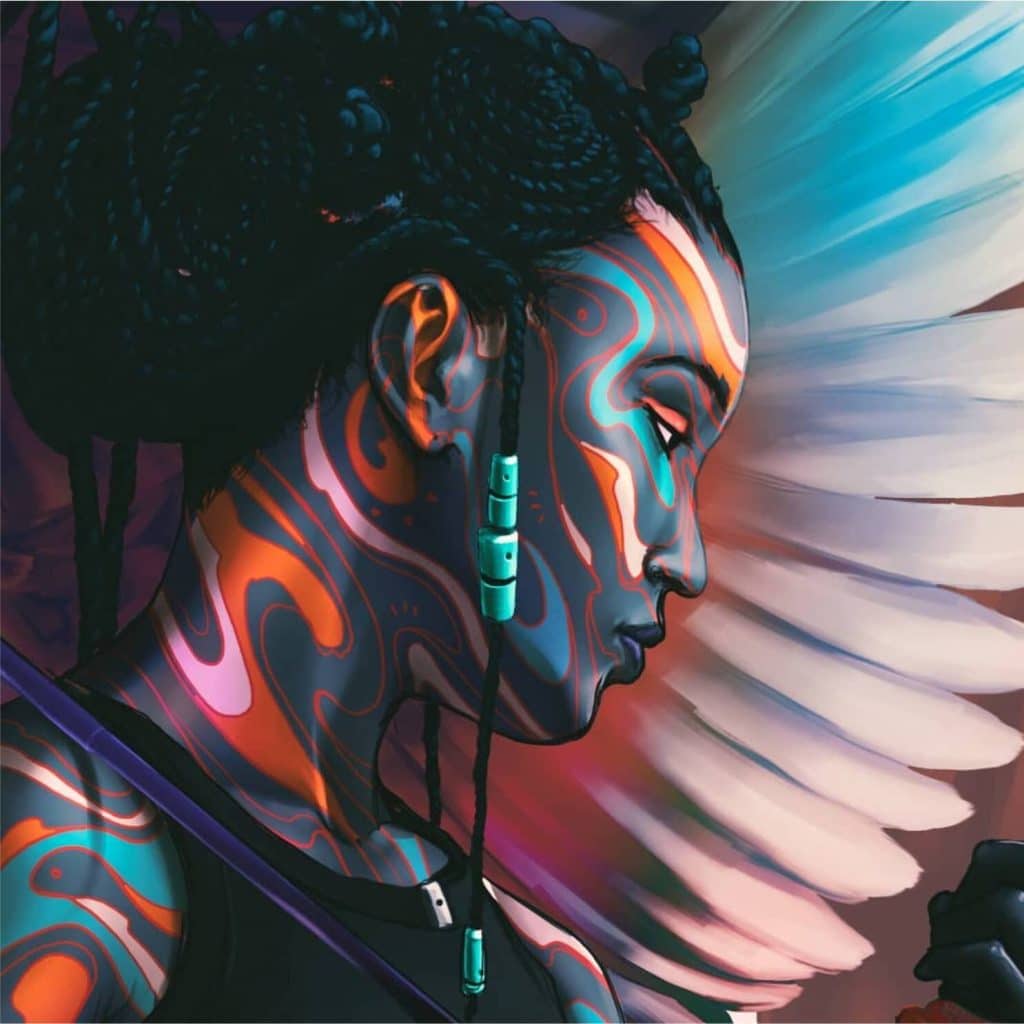 INFORMATION
Images with courtesy of Taj Francis