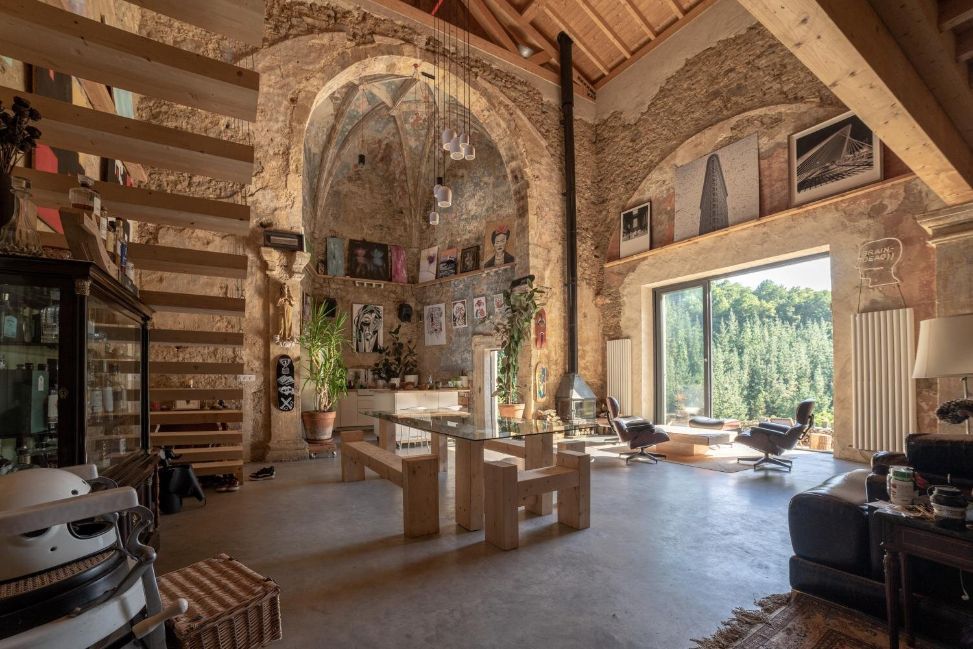 In a project aiming to be personal, respectful, and constantly flowing, Tas Careaga, owner of TasLab since 2004, turned a sixteenth-century Spanish Baroque church into his private loft and studio.
The never-ending inspired mind of Tas Careaga, after spending many years decorating impersonal spaces whilst working for his Bilbao-based creative agency, affirms that he urged and needed his own architectural realm to become concrete. He was in pursuit of the one-lifetime project where to invest time and funds. Roaming in seek of inspiration among abandoned buildings for a long time, one day he happened upon an advert of an old church in ruins and decided to purchase it. After almost four years of hard work, this is the result of the church he rebuilt and designed.
The intervention to renew the space took the stage in a tiny church built during the second half of the sixteenth century, then slightly revised and altered in neoclassical times. The church is located in Sopuerta and has a privileged position over the mountains and the vegetation surrounding it. The design of the space, being solely Tas' own, has a deeply personal narrative as it includes many paintings by the owner and his friends, along the line with many of his pictures taken during his trips around the globe; as well as being furnished with vintage pieces from his great grandmother who had them made in Cuba almost 150 years ago.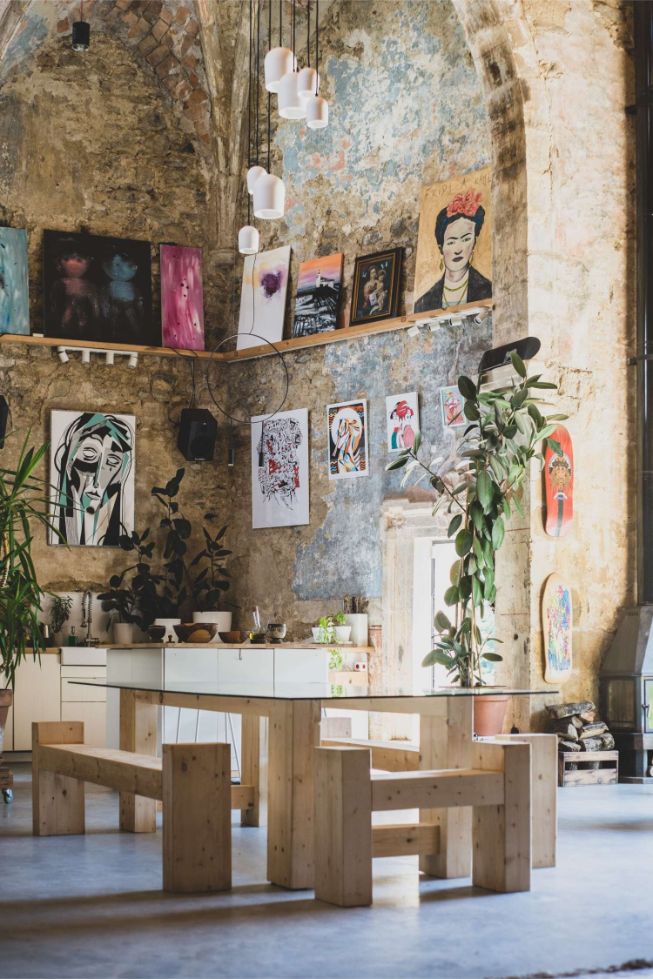 The living room, central stage where modern and contemporary meet the antique, presents a dining table and benches, as well as the coffee table, all made by Tas from an old cast-iron piano frame from late 1800. Nonetheless, enriching the project it is the kitchen, located right where the altar used to be. Besides creating an emulsion of contemporaneity that dialogues with the rendering is definitely respectful.
Tas Careaga, together with his friend Carlos Garmendia (from Garmendia Cordero Arquitectos), who curated the project architecturally-wise, has been very attentive to the church's original volume and geometries, so that, when you enter the "profane", you are somehow immersing yourself in a deep sacred space, a magical aura unveiling the building's true nature, which is visible throughout the wall's multiple layers. The project instils onto the viewer a sense of completeness, you enter an immersive experience.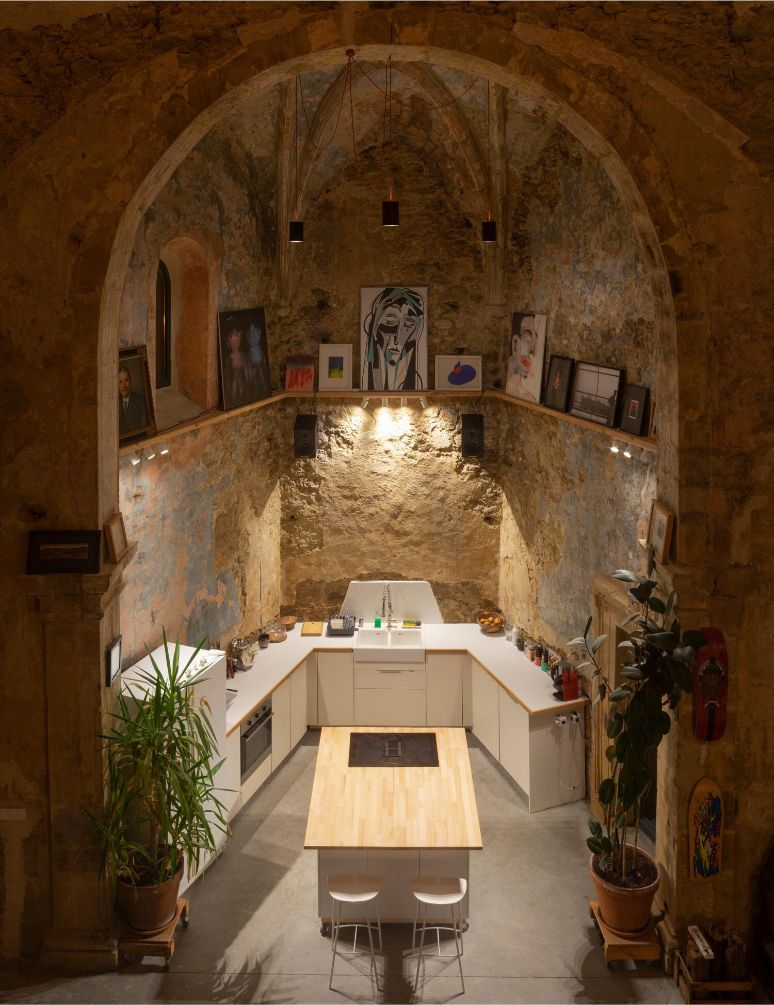 The art hung up on the walls is a warm and a cherished portrait of who Tas Careaga is. He knows personally most of the artists, thus, as he confirms in every interview it is not about the art, but a lot about creating a personal thread of narrative along the walls. Yet it also stands at odds, creating a strong juxtaposition, to the art you would expect to see hanging in a sixteenth century church. Nonetheless, to create a compelling contrast between new and old was a core aim both to Tas and Garmendia.
Tas Careaga upholds to believe to live in a constant daydream as he visualizes all that he created over four years of hard relentlessly work, whilst having his tea or sipping from his red wine glass in a contemplative mood. Nevertheless, this project is an everchanging model, it inexorably moves to apt to the human's routine, whilst respecting the aura of the space and the natural environs around.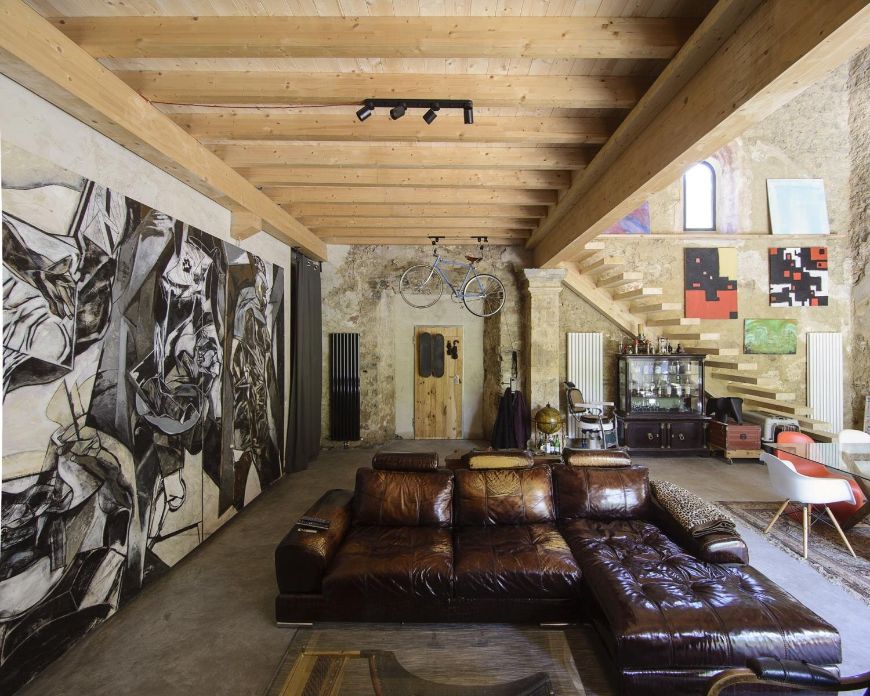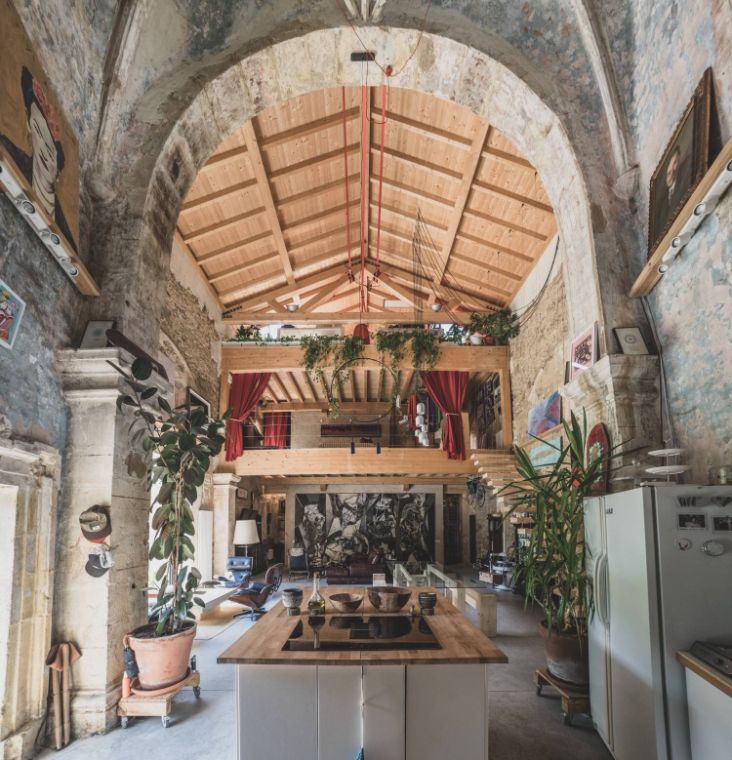 INFORMATION
Photography with courtesy of Tas Careaga