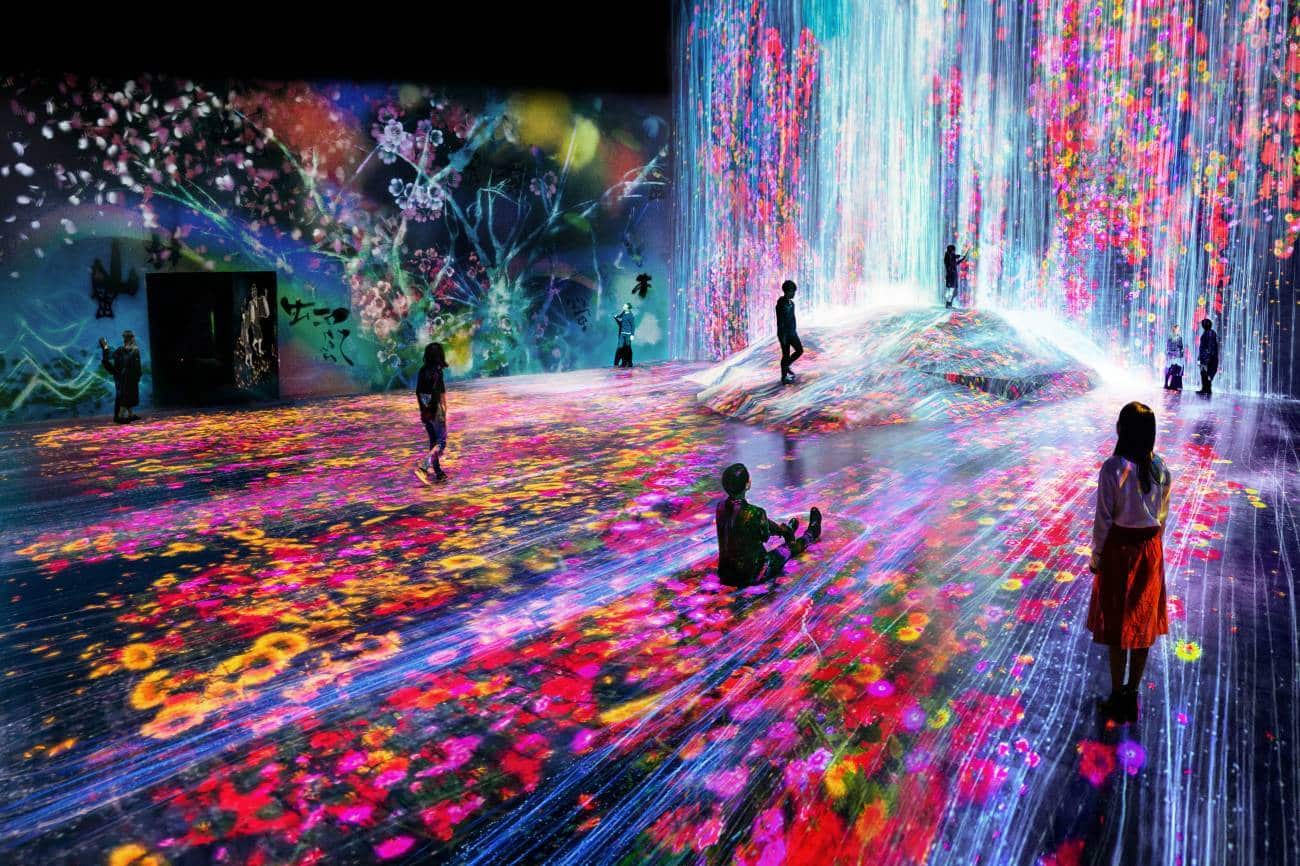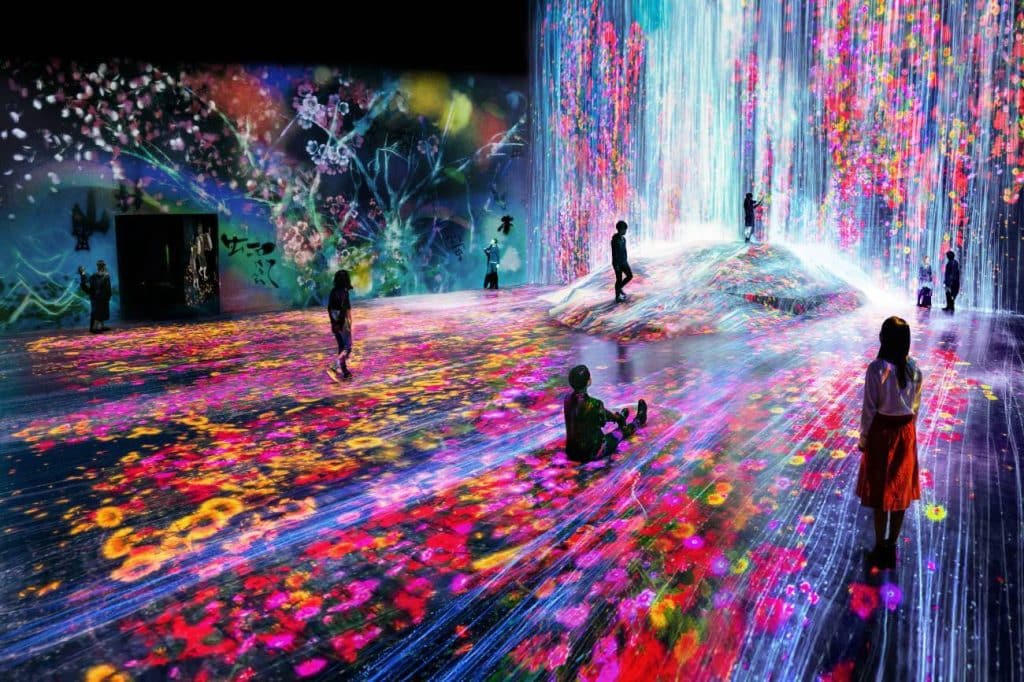 Founded in 2001, a coalition of technologists known as teamLab hailing from various disciplines work towards unearthing the dynamics of relationships between people and the environment as well as the individual and the world through an arty lens.
Their core belief is that no boundary exists that separates one from the other but rather, a seamless continuity exists where technology has broken previous physical, creative boundaries. teamLab consists of experts in math, arts, technical programming, engineering, CG animation, and architecture. teamLab concocts works that evoke striking sentiments and delight. The environments are all encapsulating to the viewer, they are instantly transported to a dazzling universe where they are free to roam.
Interaction with the exhibit's elements is highly encouraged and makes the experience all the more immersive. teamLab hones their collective skills to conjure a glimpse of infinity through several works such as "Walk, Walk, Walk: Free Infinity" (2018) and "The Way of the Sea, Floating Nest" (2018). With dynamic computer programming, its projection into a carefully selected space allows for viewers to settle into an absolutely enchanting experience that stirs something from within. Forging dream-like states into reality is teamLab's prime point of mastery.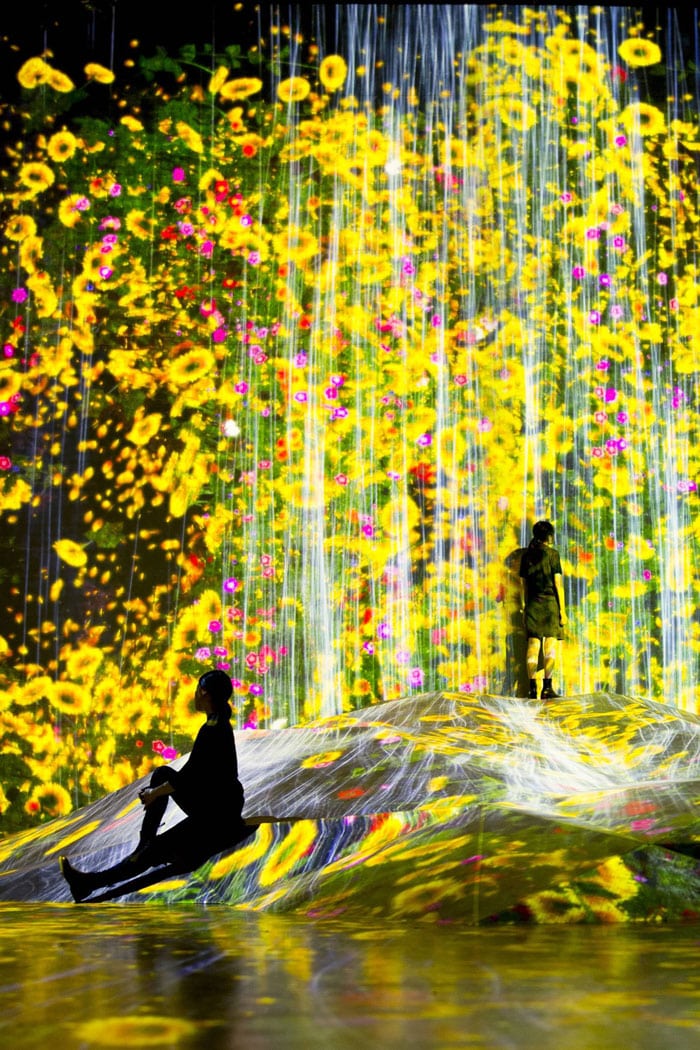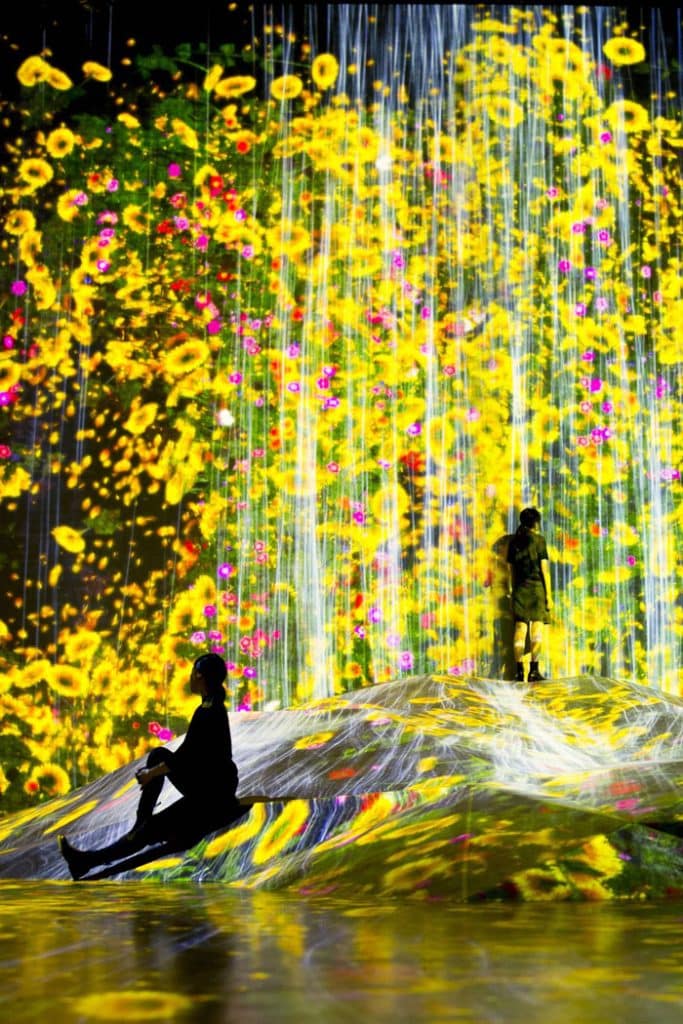 What makes teamLab unparalleled is the extrapolation of meaning and purpose behind their work. Firm concepts are foundational to their artistic prowess and establishment of a vast number of exhibitions. teamLab bears the fruits of success that results from utilising digital methods and influences from traditional Japanese art. Much thought goes into how and why their works are constructed, which explains the level of enlightenment each work seems to emanate.
Currently, teamLab has numerous exhibitions open to audiences in places like Finland, Singapore, Japan, and China. Their work has crossed international planes in other locales such as the United States, Italy, and Taiwan. teamLab is nothing short of ingenious, always artistically experimenting and breaking new ground in a multidisciplinary digital movement.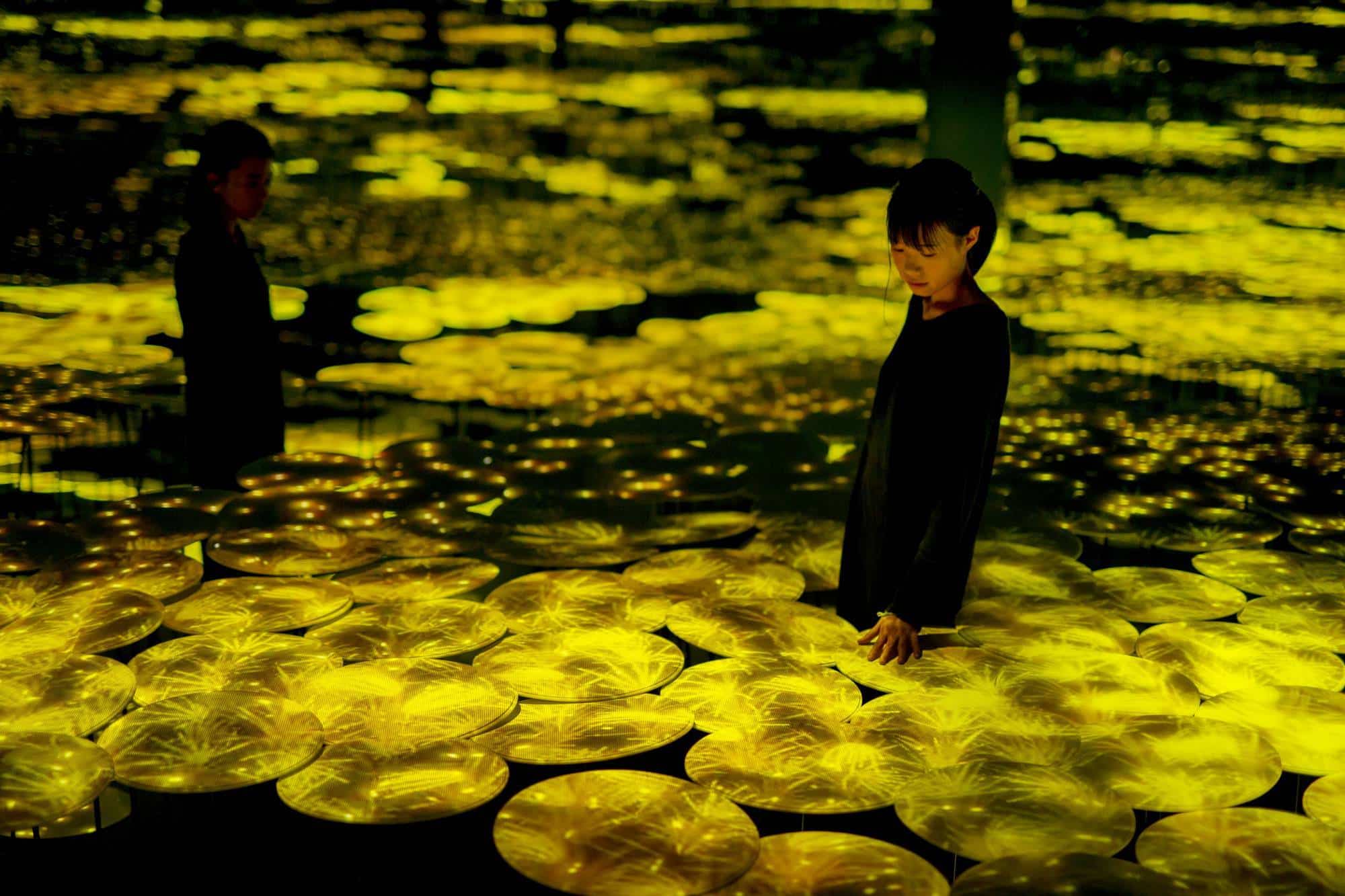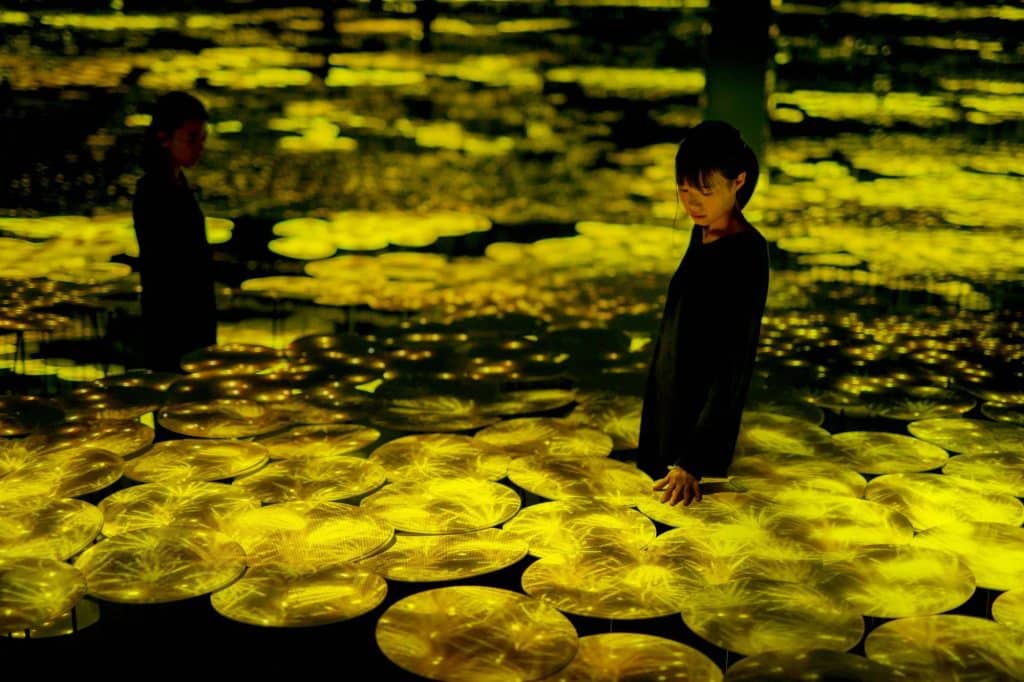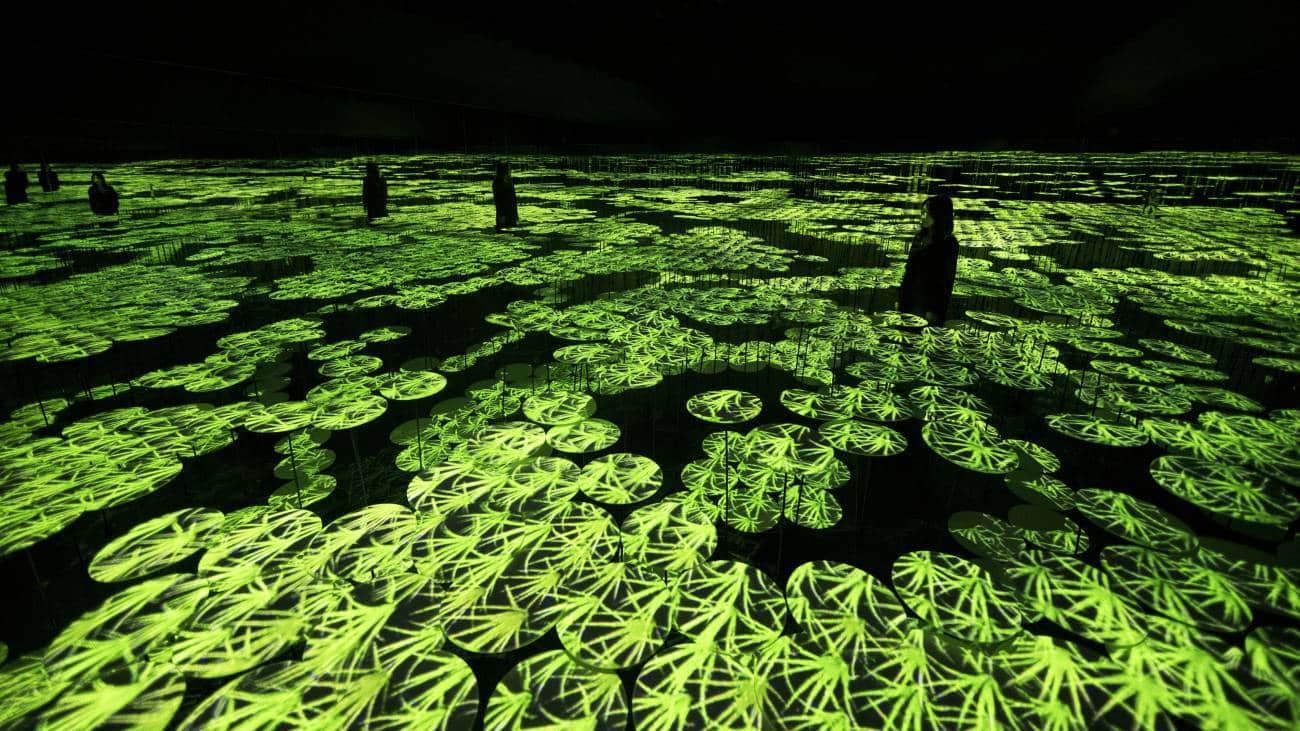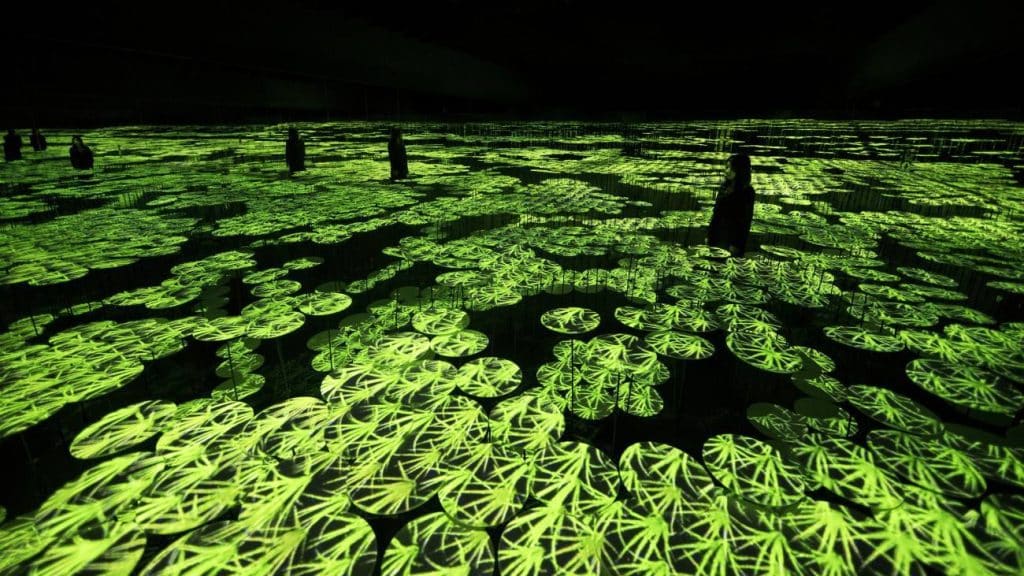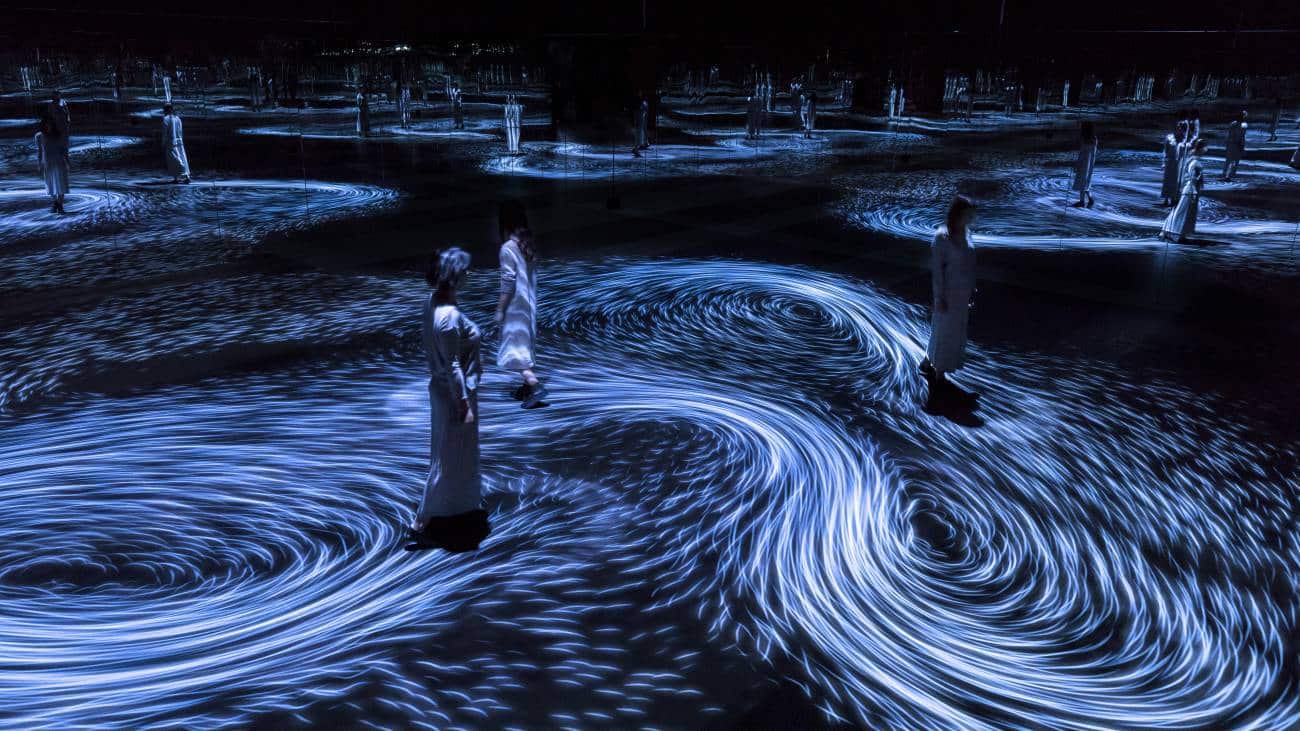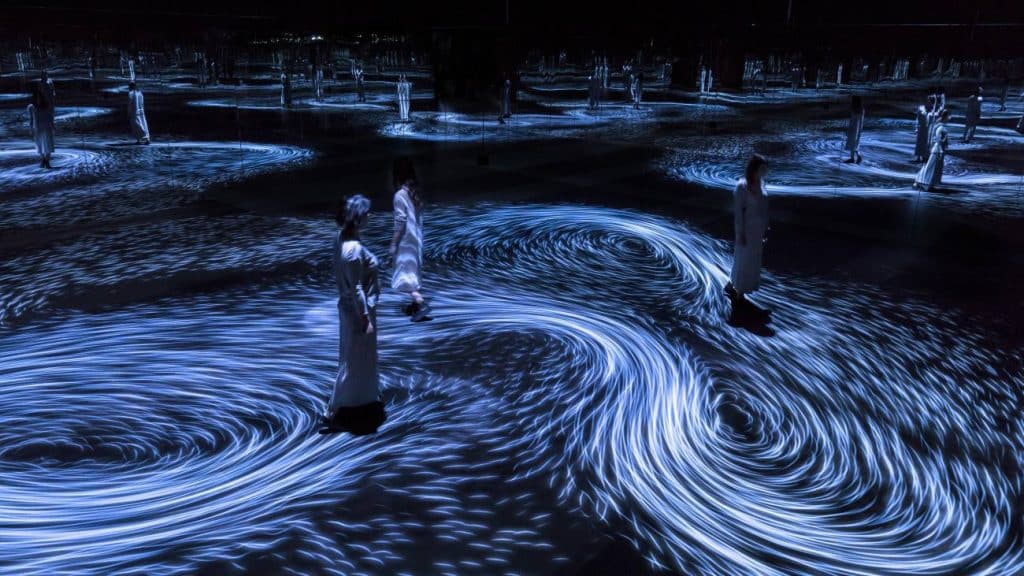 All images: teamLab