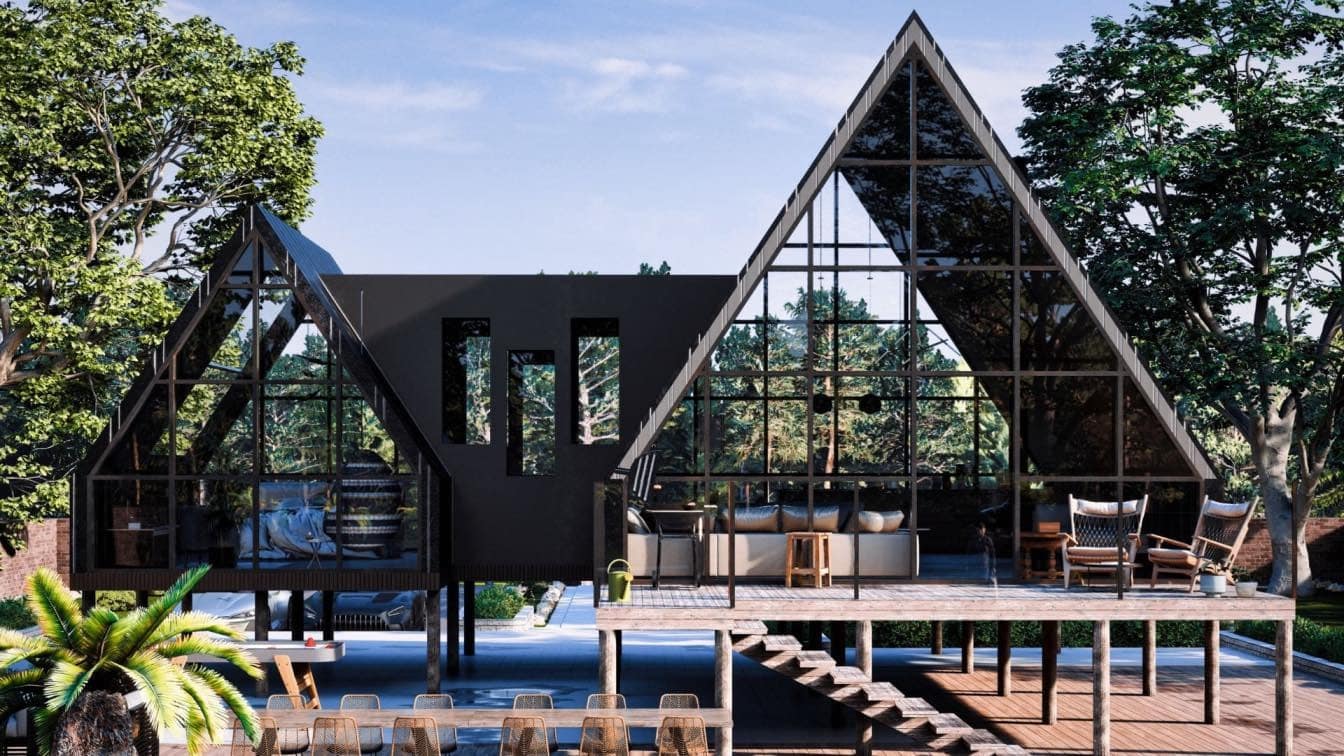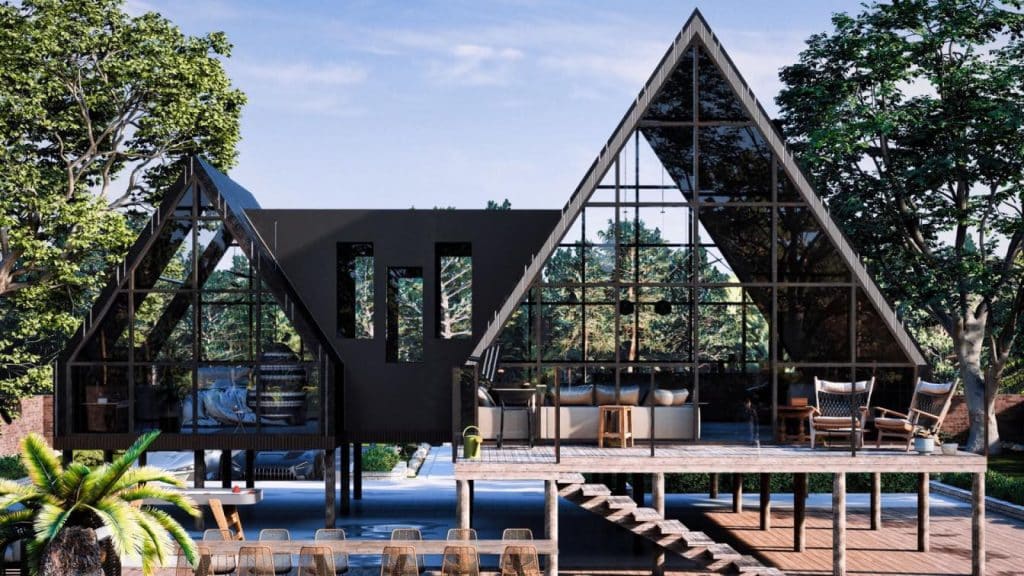 Nestled amidst the lush greenery and breathtaking landscapes of Costa Rica, The Lima Cabin stands as a testament to the seamless blend of modern architecture with the surrounding natural beauty. Designed and visualized by the visionary architect Mohammad Hossein Rabbani Zade of Rabbani Design, this exquisite residential retreat is set to captivate the hearts of its inhabitants and visitors alike.
Embracing the principles of sustainability and eco-friendliness, The Lima Cabin promises to be a tranquil oasis that offers an escape from the hustle and bustle of everyday life. The Lima Cabin is a remastered architectural gem that elevates the traditional cabin concept to new heights.
Principal architect Mohammad Hossein Rabbani Zade drew inspiration from the organic forms of the Costa Rican landscape, seeking to create a space that coexists harmoniously with its environment. The design not only minimizes the cabin's ecological footprint but also ensures a strong connection between the interior and the surrounding nature.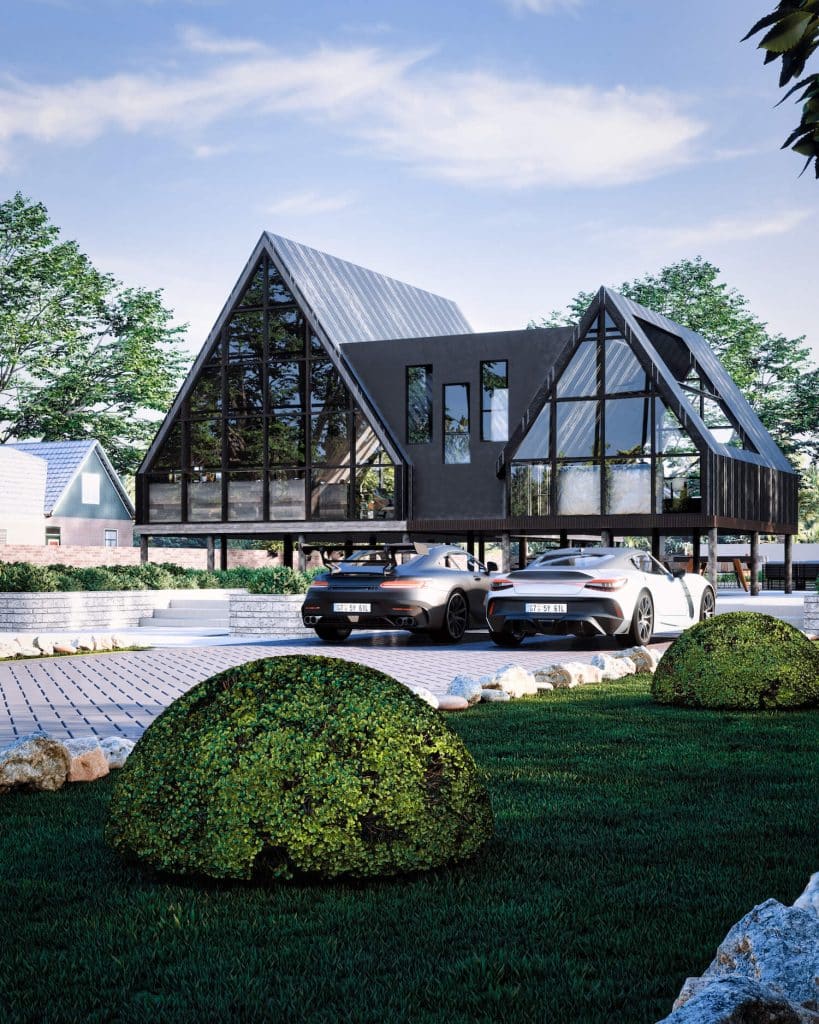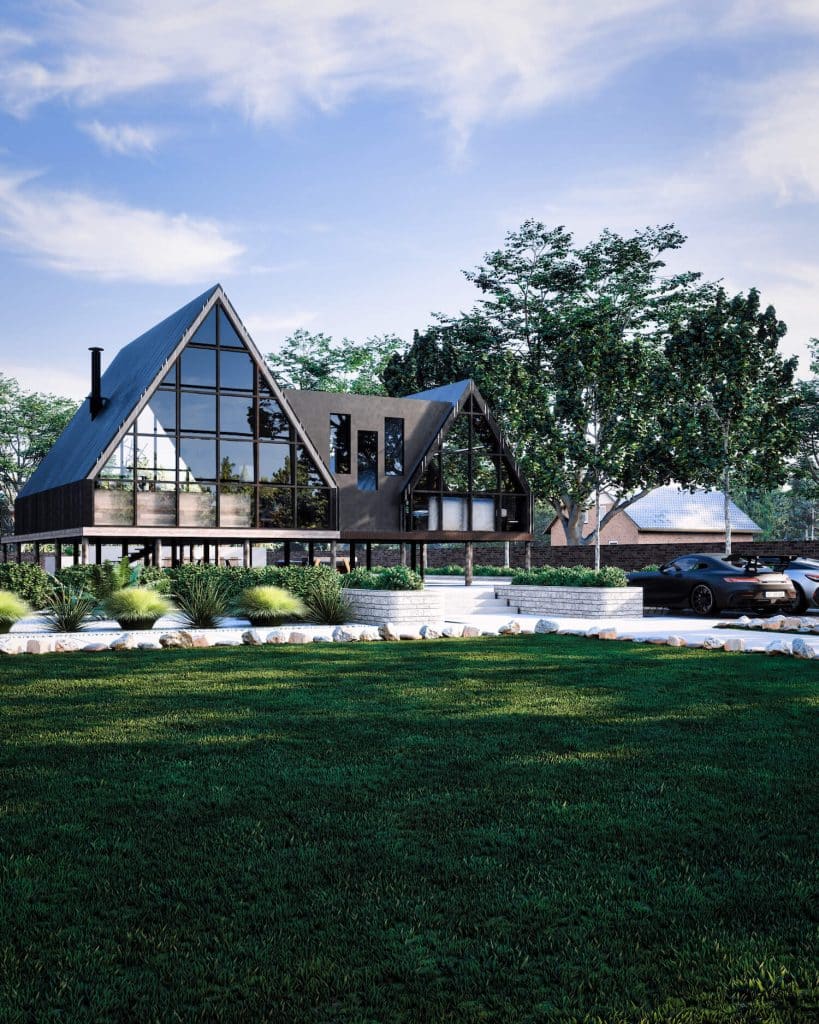 Covering a built area of 100 m² on a generous site of 750 m², The Lima Cabin boasts a compact yet functional floor plan that maximizes the use of space. Its clean lines, minimalist aesthetics, and clever use of glass walls provide an unobstructed view of the majestic natural setting, blurring the boundaries between the indoor and outdoor spaces.
Utilizing the latest in architectural technology, the Rabbani Design team employed Autodesk 3ds Max, Lumion, and Corona Renderer to create an immersive 3D visualization of the cabin. This allowed them to refine the design, ensuring that every aspect of the structure complements the beauty of the surroundings.
Sustainability lies at the heart of The Lima Cabin. From its inception, the project prioritized eco-friendly materials and construction practices. The architects integrated passive cooling techniques and renewable energy sources to minimize energy consumption. Additionally, rainwater harvesting systems were incorporated to reduce water usage and to enhance self-sufficiency.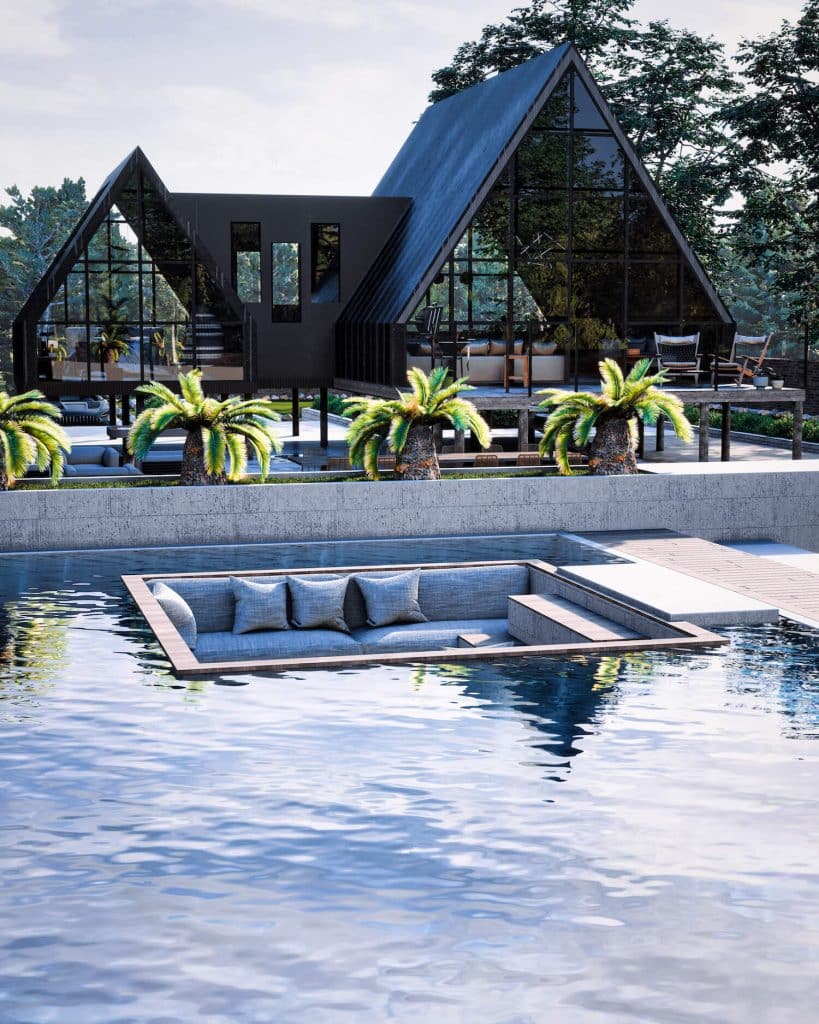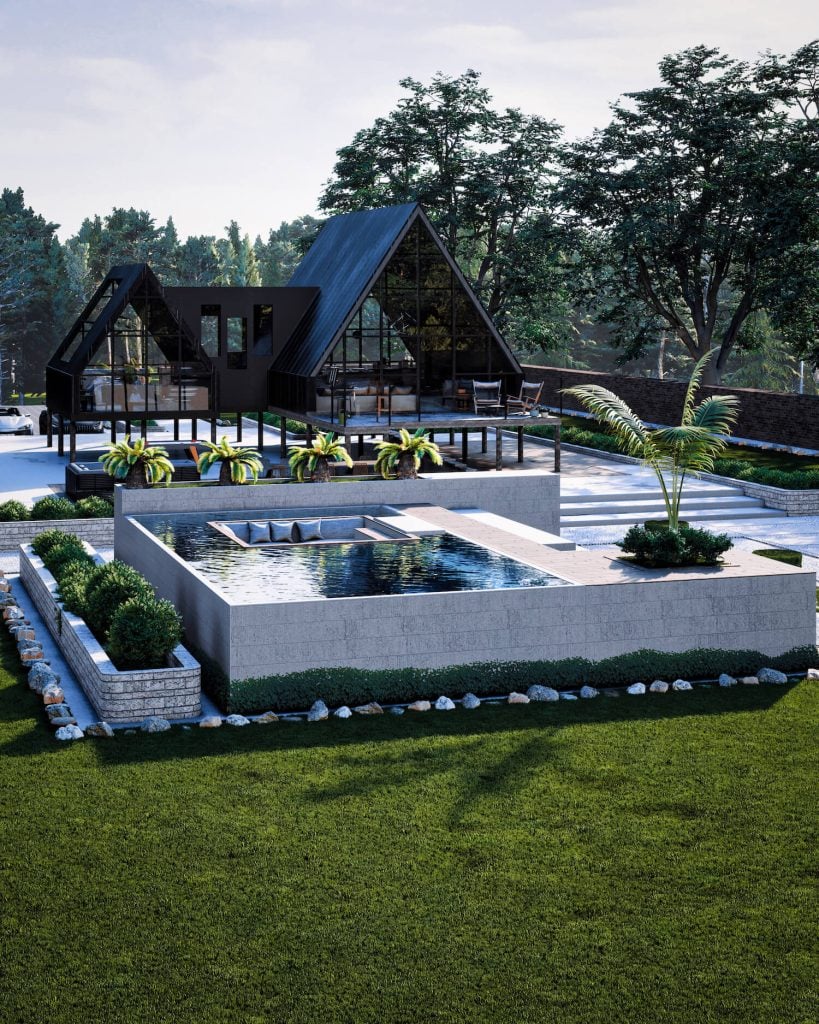 Designed for a private client seeking a peaceful retreat, The Lima Cabin is a personalized sanctuary that fulfills the desires of its inhabitants. The flowing interior spaces, carefully curated finishes, and warm tones create an inviting ambiance that encourages relaxation and rejuvenation.
As of the design year in 2023, The Lima Cabin is under construction, promising to materialize the architect's vision and offer an unparalleled living experience. The completion year remains eagerly anticipated by architecture enthusiasts and those seeking their dream getaway.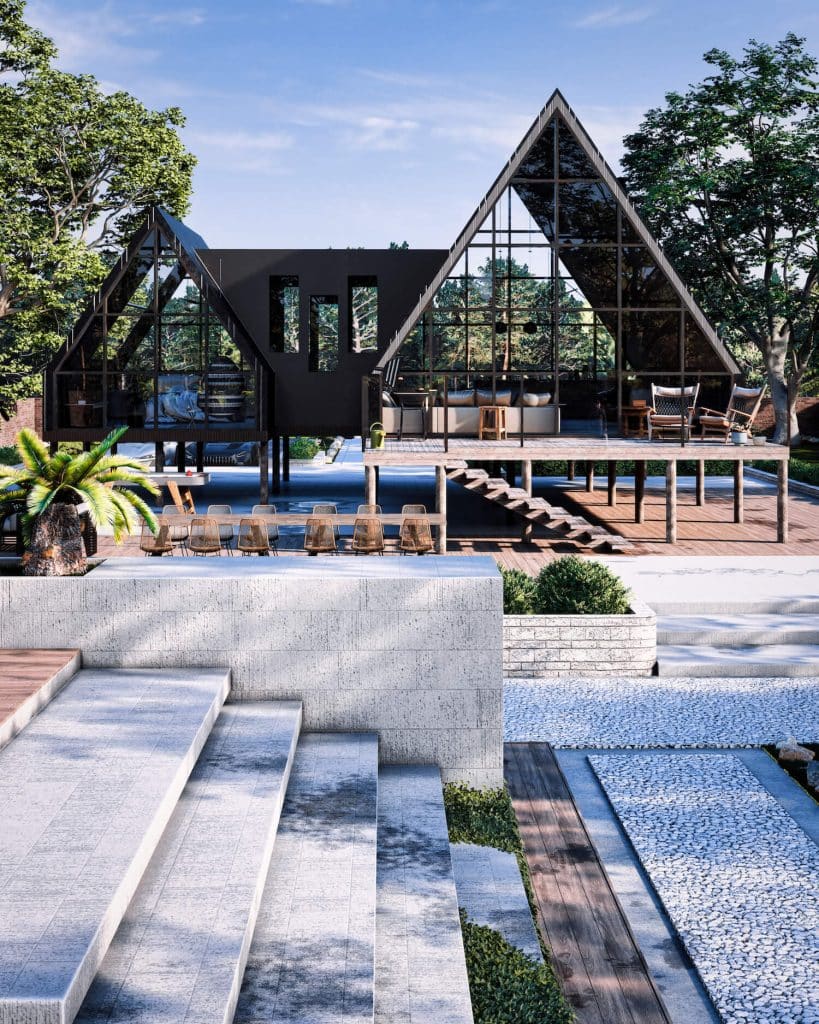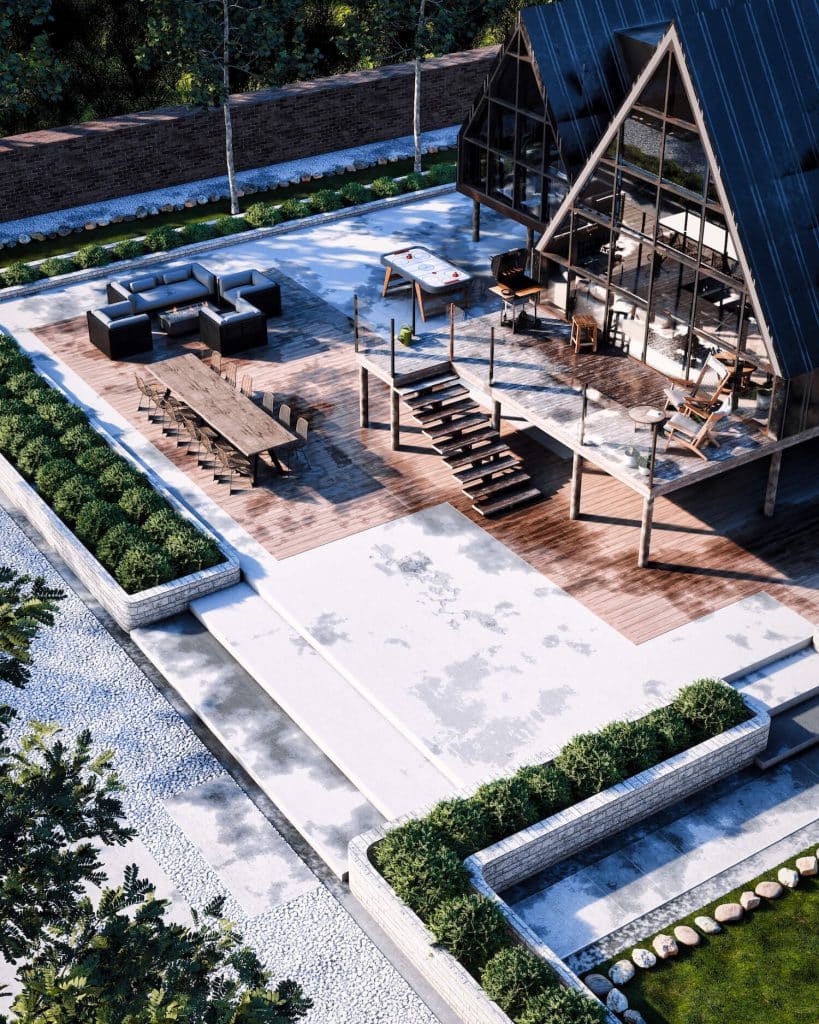 The Lima Cabin, a remastered creation by Mohammad Hossein Rabbani Zade and Rabbani Design, represents a perfect marriage of modern architecture and the natural wonders of Costa Rica. Embodying sustainability, serenity, and thoughtful design, this remarkable residential project promises to become a shining example of how harmonious architecture can enrich our lives while respecting and preserving the natural world.
As the construction progresses, the world eagerly awaits the day when The Lima Cabin opens its doors to welcome its fortunate inhabitants to the embrace of nature's embrace.