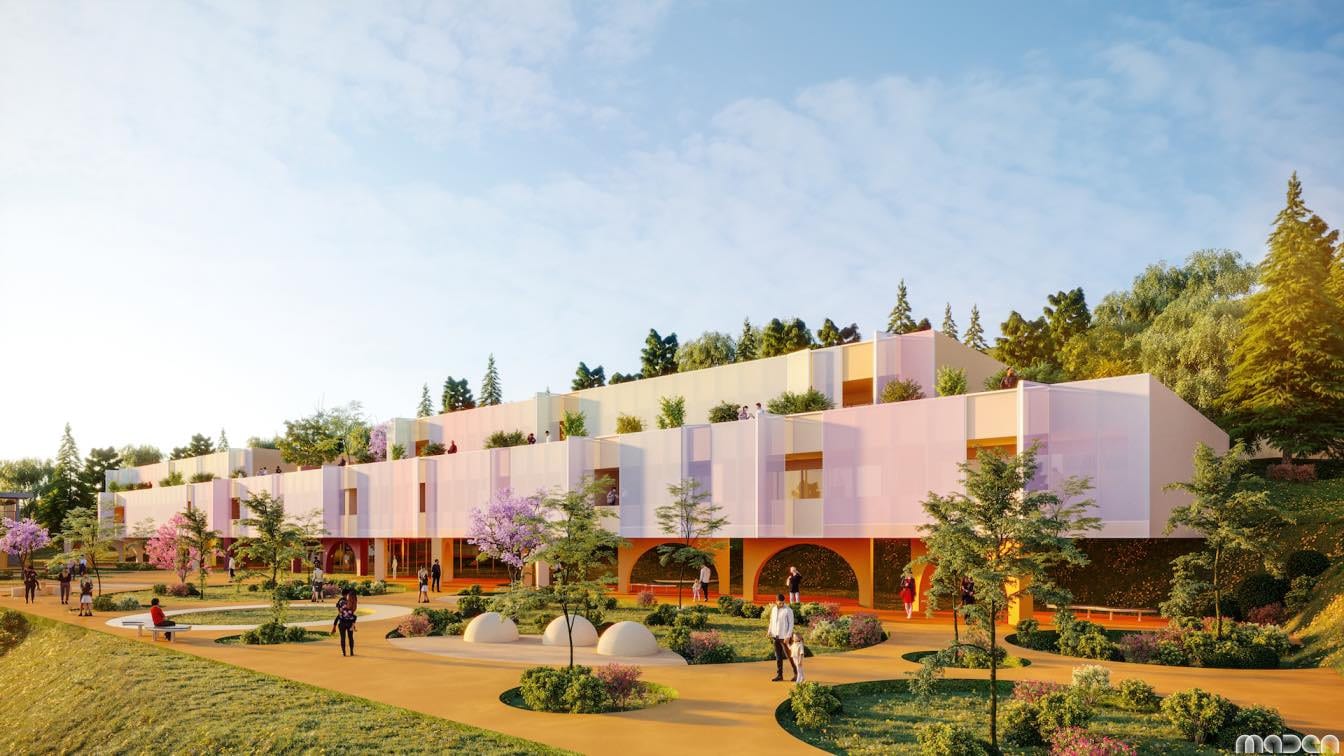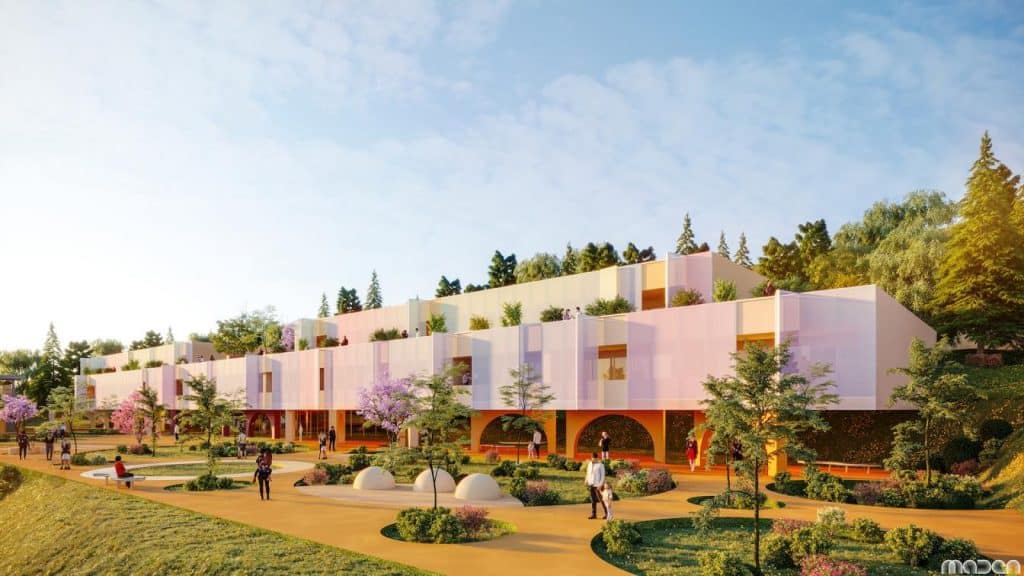 In the heart of Sant'E'lpidio a Mare, Italy, the Maden Group and Setannta7 architecture firm are embarking on a remarkable project—the renovation of the "Andrea Bacci" Primary and Secondary School. With a completion year set for 2022, this educational haven is poised to blend the realms of contemporary architecture, sustainable practices, and a harmonious relationship with its surroundings.
The School Complex takes its cue from the historical context, nestled in the south-eastern corner of the town. The project's design has been intricately woven into the fabric of the site, creating a conceptual approach that weaves the past and the future.
The school's architectural composition is an elegant fusion of three distinct modules. These modules, resembling contemporary architectural masterpieces, seamlessly follow the natural contours of the site. They beckon to a philosophical concept that embodies both beauty and function.
The buildings play with volumes, rising gracefully above the ground. A colonnaded porch articulation invites a sense of free movement, blurring the lines between indoor and outdoor spaces. It's this delicate dance of form and function that enhances the learning environment.




More on Andrea Bacci
"Education" and "Inspiration" are the cornerstones of this renovation. The school's spatial planning is meticulously thought out. Classrooms are rhythmically interspersed with undulating hallways, creating organic-shaped spaces for social interactions. The design promotes an inclusive learning atmosphere, nurturing the enthusiasm for knowledge.
This renovation goes beyond bricks and mortar; it's a commitment to providing a real-world context for students. Through innovative design and architecture, the school not only supports scholarly activities but also immerses students in an environment that fosters experiential learning.
Environmental responsibility is at the heart of this project. The School Complex boasts an eco-mechanism of greenery integrated into its very structure. Roofs, hallways, loggias, and gardens serve as living extensions of the surrounding landscape. This integration breathes life into the environment, reducing the school's carbon footprint.
Innovative technical solutions have been harnessed to ensure the School Complex leaves a positive mark on the environment and its users. The result is a building that blends seamlessly with its surroundings while reducing its negative impact.
The school's design extends beyond its walls. Urban green spaces encircle the complex, bridging the gap between the built environment and the natural world. It's an architectural marvel that embodies the harmony between human progress and nature's beauty.
The School Complex doesn't just stand as a beacon of education; it also seamlessly blends with the natural landscape, expanding gracefully towards the town's historical heart while extending its reach into the eastern landscape.