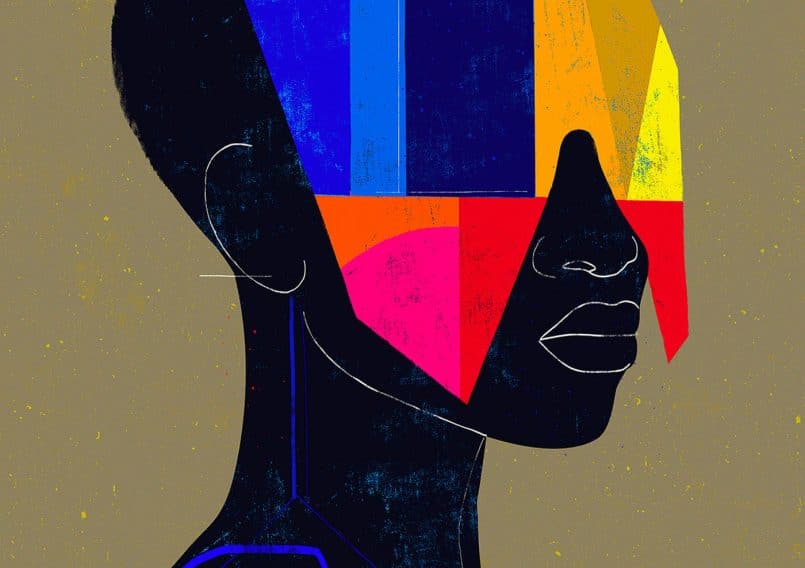 Luciano Cian, a celebrated Brazilian artist hailing from São Paulo and currently based in the bustling city of Rio de Janeiro, has carved out a distinctive niche in the world of art with his captivating digital paintings. His creations are a mesmerizing fusion of minimal line art and vibrant, eye-catching colors, often accentuated by the use of geometric shapes that lend his pieces a unique pop art sensibility.
Cian embarked on his artistic journey at the age of 18, initially experimenting with traditional oil painting. Over time, his passion for art evolved, leading him to establish the Collective Fuso in 2008—a pivotal moment that propelled his career to new heights. Today, his artistic practice primarily revolves around digital art, with a focus on giclée digital prints, linocut, and acrylic on canvas.
One of the defining features of Luciano's work is his masterful use of silhouettes and minimal lines to outline the expressive faces of women. These delicate yet powerful contours are skillfully combined with a kaleidoscope of vibrant geometric shapes that seem to leap off the canvas, creating a visual feast for the viewer. While Luciano has shifted from traditional mediums like acrylic paints and collages to concentrate on digital art, his pieces continue to exude a remarkable depth and texture that make them truly exceptional in the world of contemporary art.