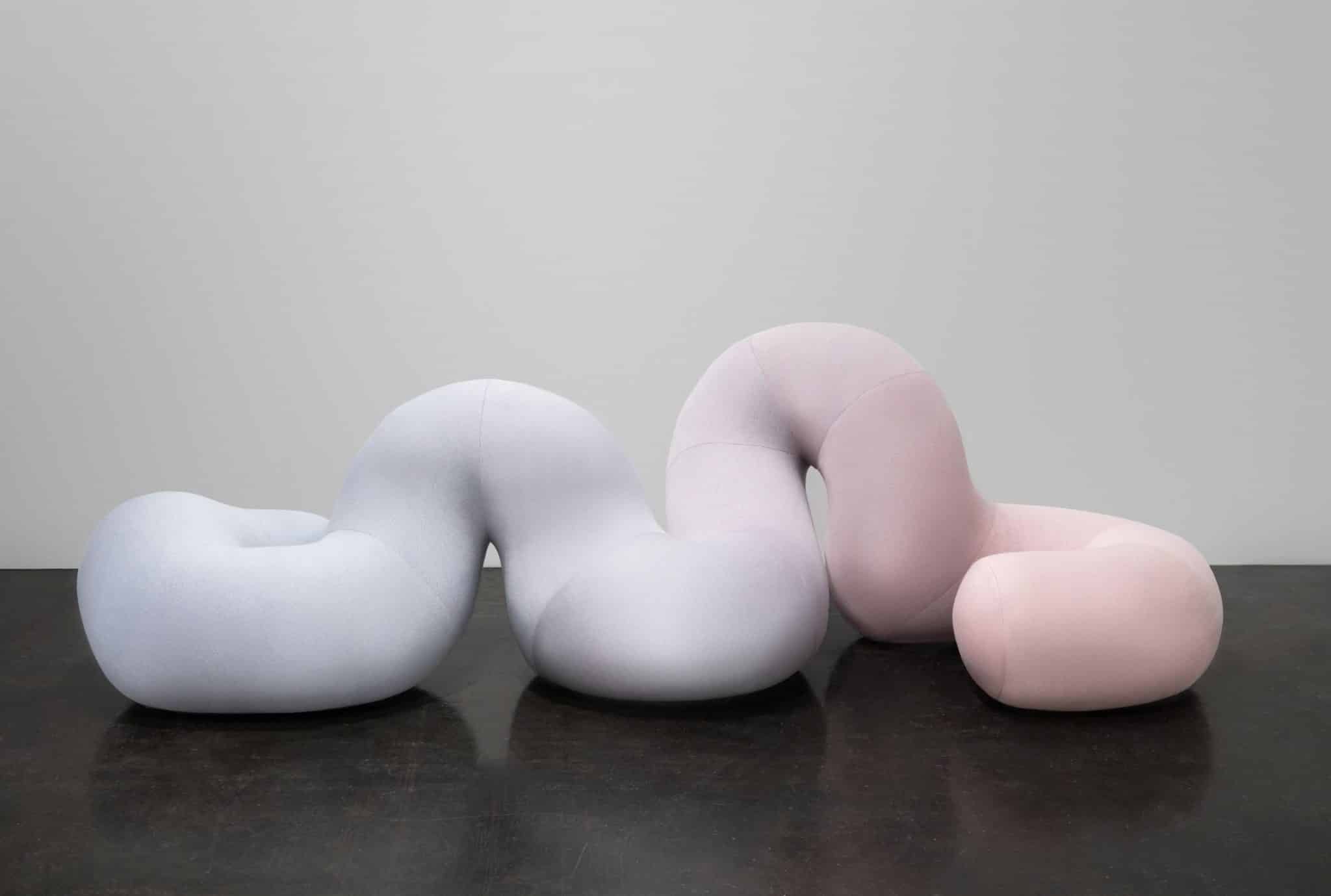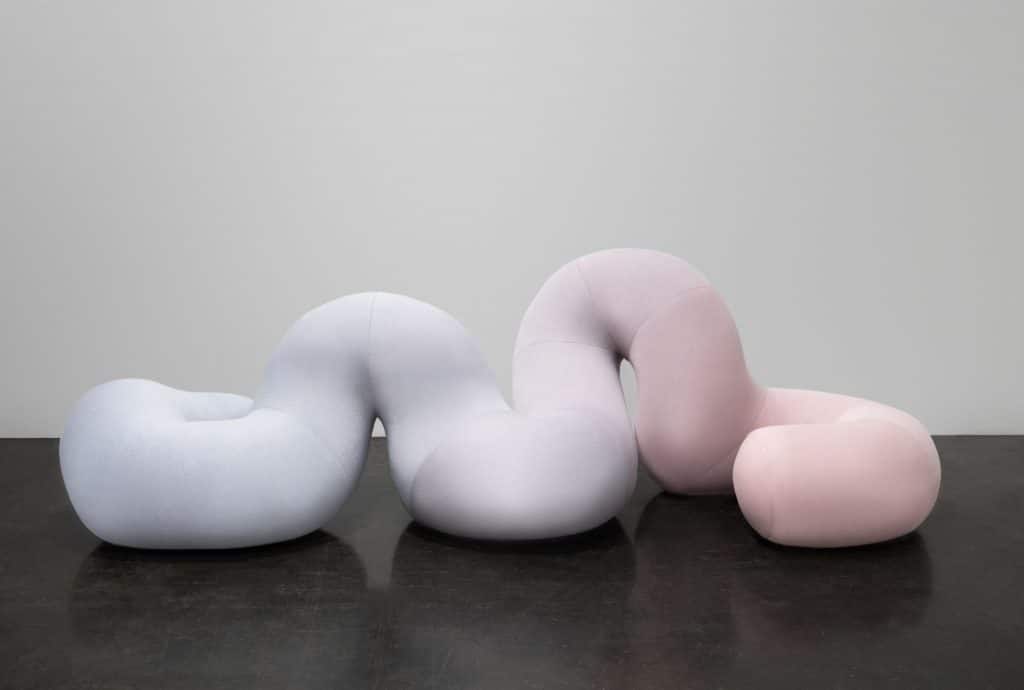 Thehighkey Designs Spline Sculpture
In the realm of art, the boundaries of creativity are constantly being pushed as artists embrace new technologies to bring their visions to life. A stunning example of this harmonious marriage between art and technology is the Spline Sculpture, a mesmerizing masterpiece born from the collaboration between Thehighkey and renowned visual artist Vickie Vainionpaato, represented by The Hole.
This groundbreaking project marks the 100th piece in the awe-inspiring "Soft Body Dynamics" series, a collection of twisting forms brought into existence through the power of artificial intelligence and 3D software.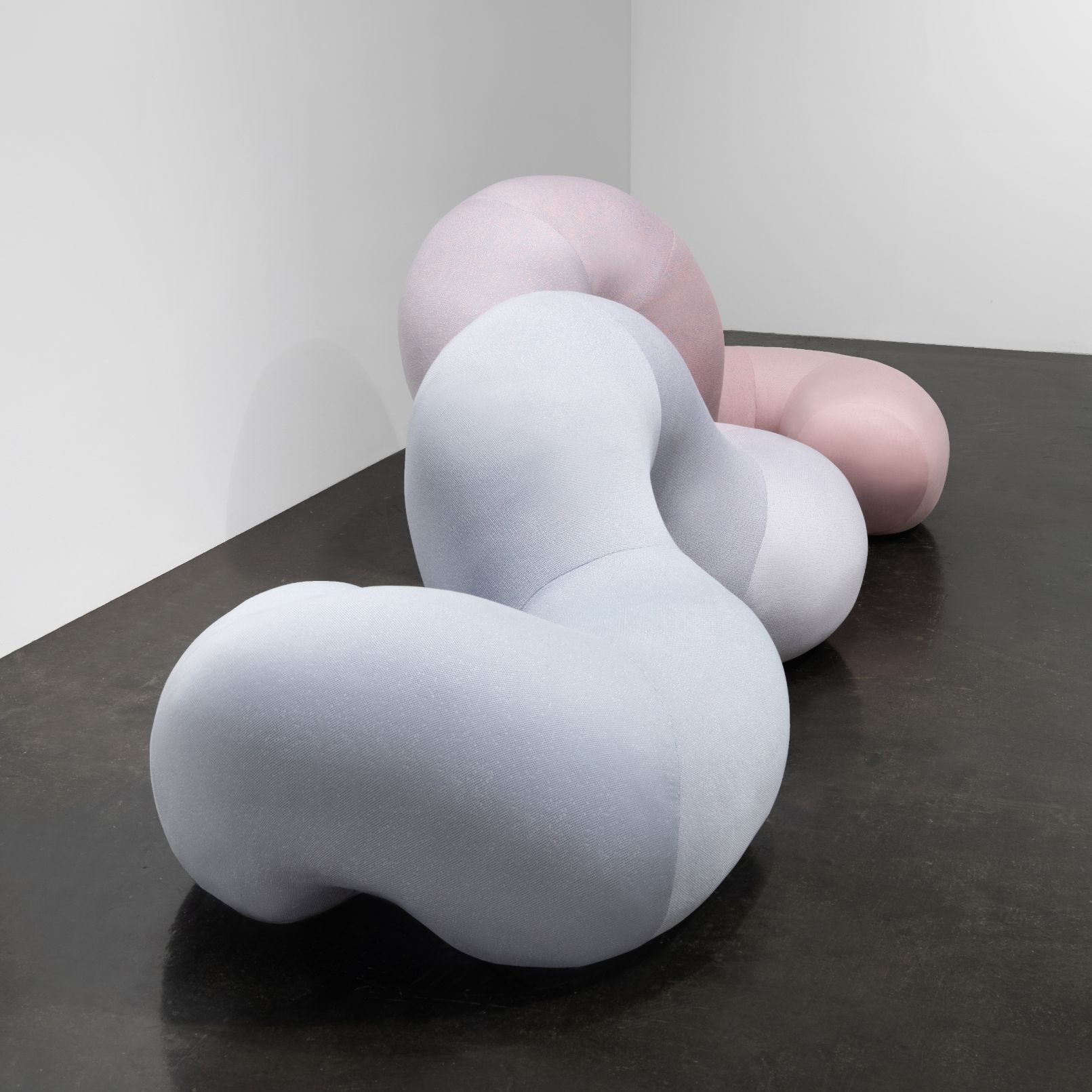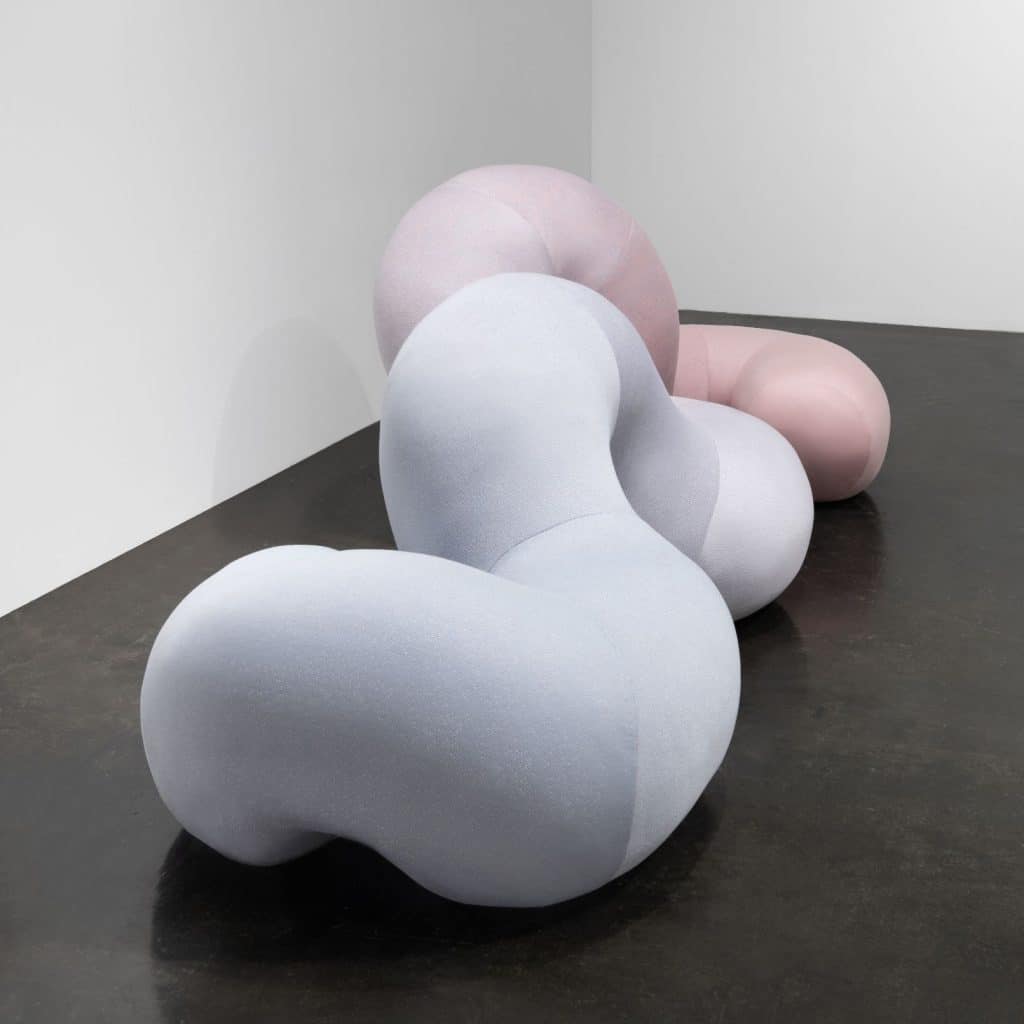 The Journey from Virtual to Physical
The Spline Sculpture is not just an extraordinary artwork; it is a journey from the digital realm into the physical world. Initially conceived as a unique spline within the realms of 3D software, it was later scaled up to the size of micro architecture to serve as a functional object.
Its intriguing irregular shape facilitates both flat and vertical surfaces, creating seats for up to 5 users. This seamless transformation from a digital abstraction to a tangible, functional object is a testament to the boundless possibilities of the modern creative process.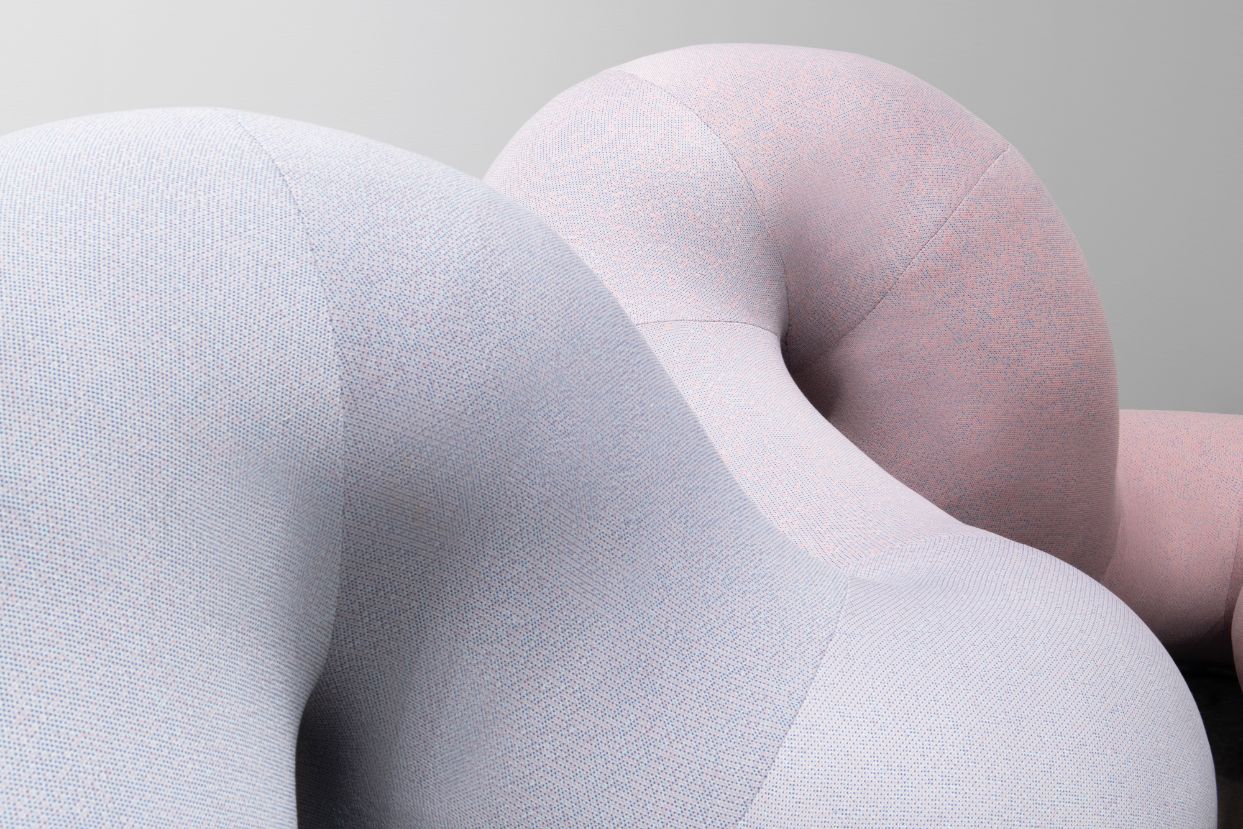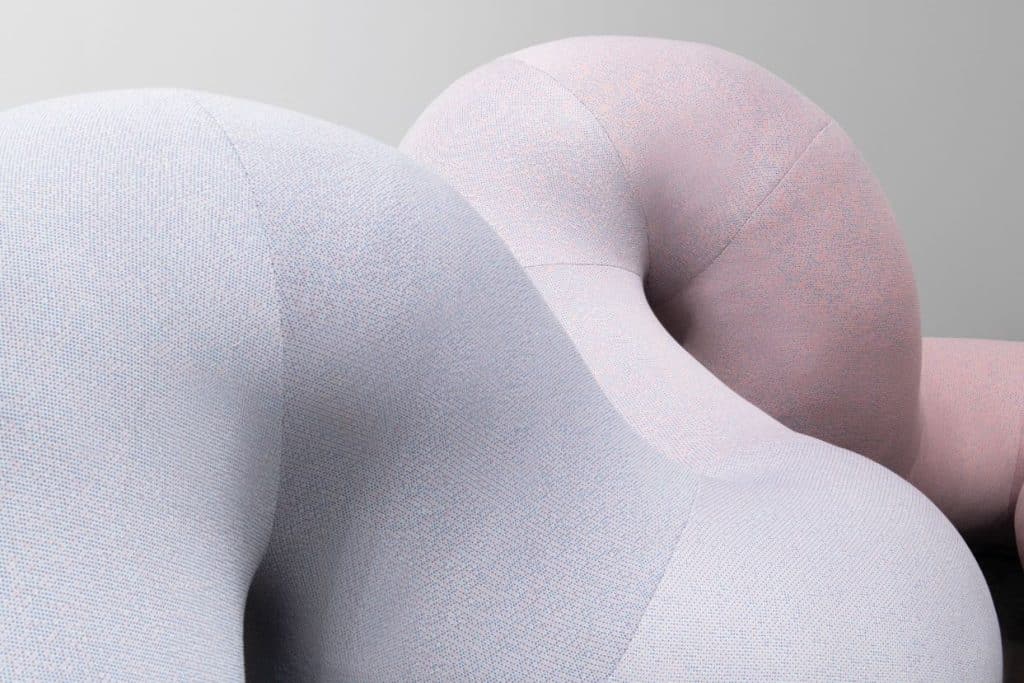 The Chromatic Symphony
The vision for the Spline Sculpture extended beyond its form and delved into the realm of color. To achieve this, Thehighkey collaborated with the pioneering robotic circular knitting company, Byborre.
The goal was to translate a continuous gradient, flowing from pink to lilac to blue, into a fabric stitch map spanning an impressive 36 feet. This unparalleled partnership resulted in the first-ever production of such a large-scale physical gradient through knitting.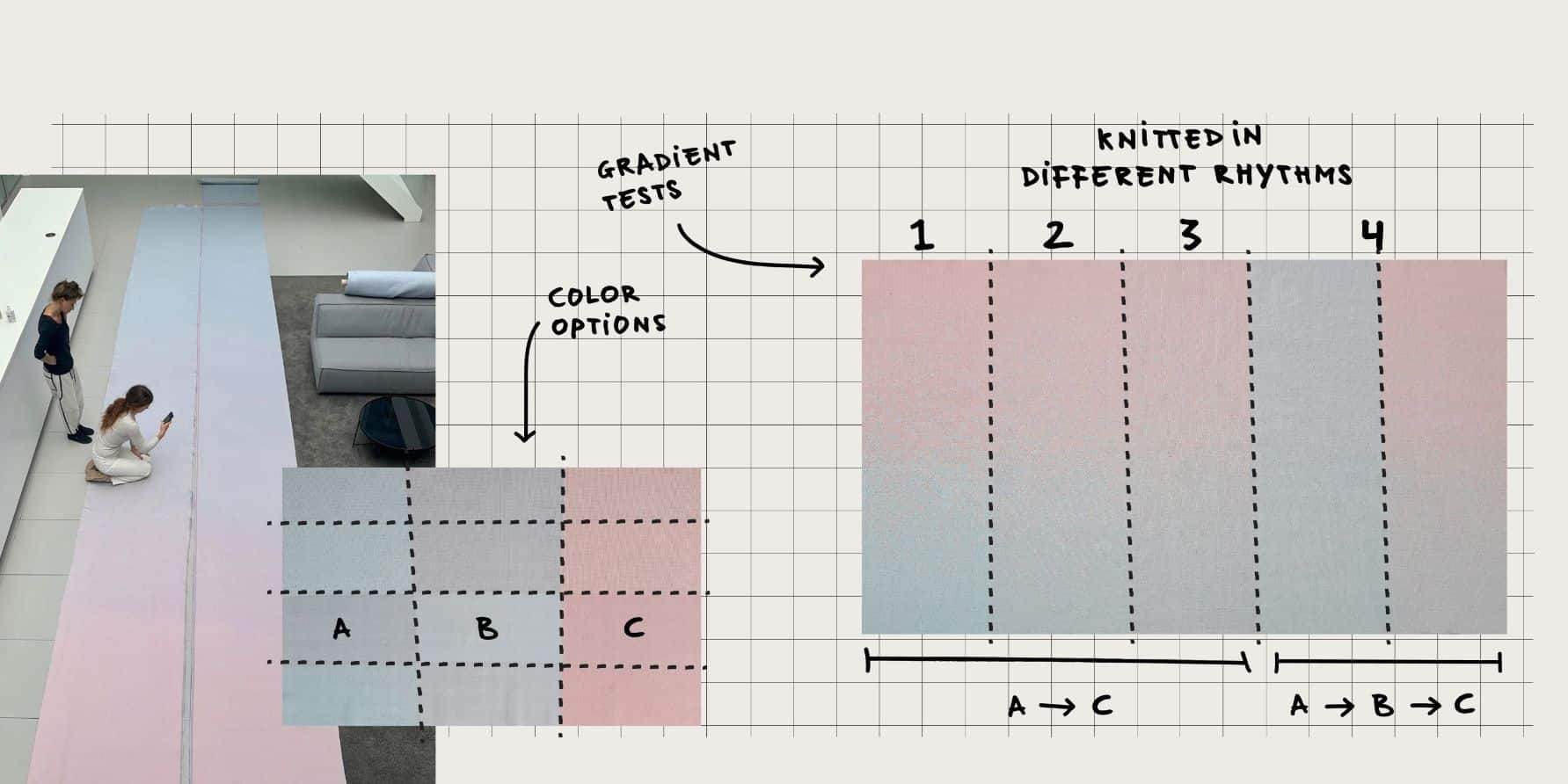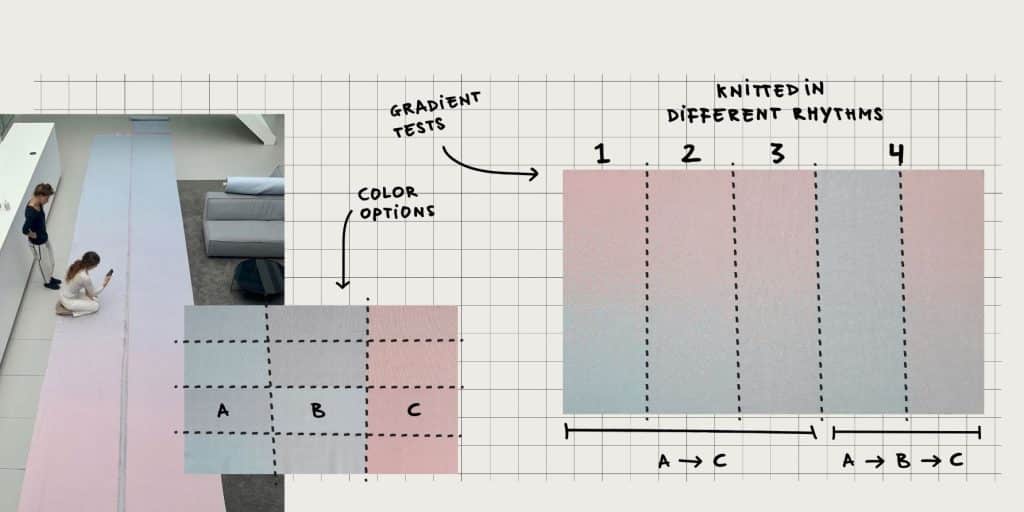 The Fusion of Art and Technology
At its core, the Spline Sculpture represents an innovative leap in the fusion of art and technology. Starting with the conception of its unique form through AI-generated soft body dynamics, the project pushes the boundaries of creative expression.
As technology advanced, the collaboration with robotic knitting further demonstrated the power of seamlessly integrating cutting-edge techniques into artistic endeavors. The Spline Sculpture stands as a symbol of a new creative paradigm, where abstract ideas find concrete existence.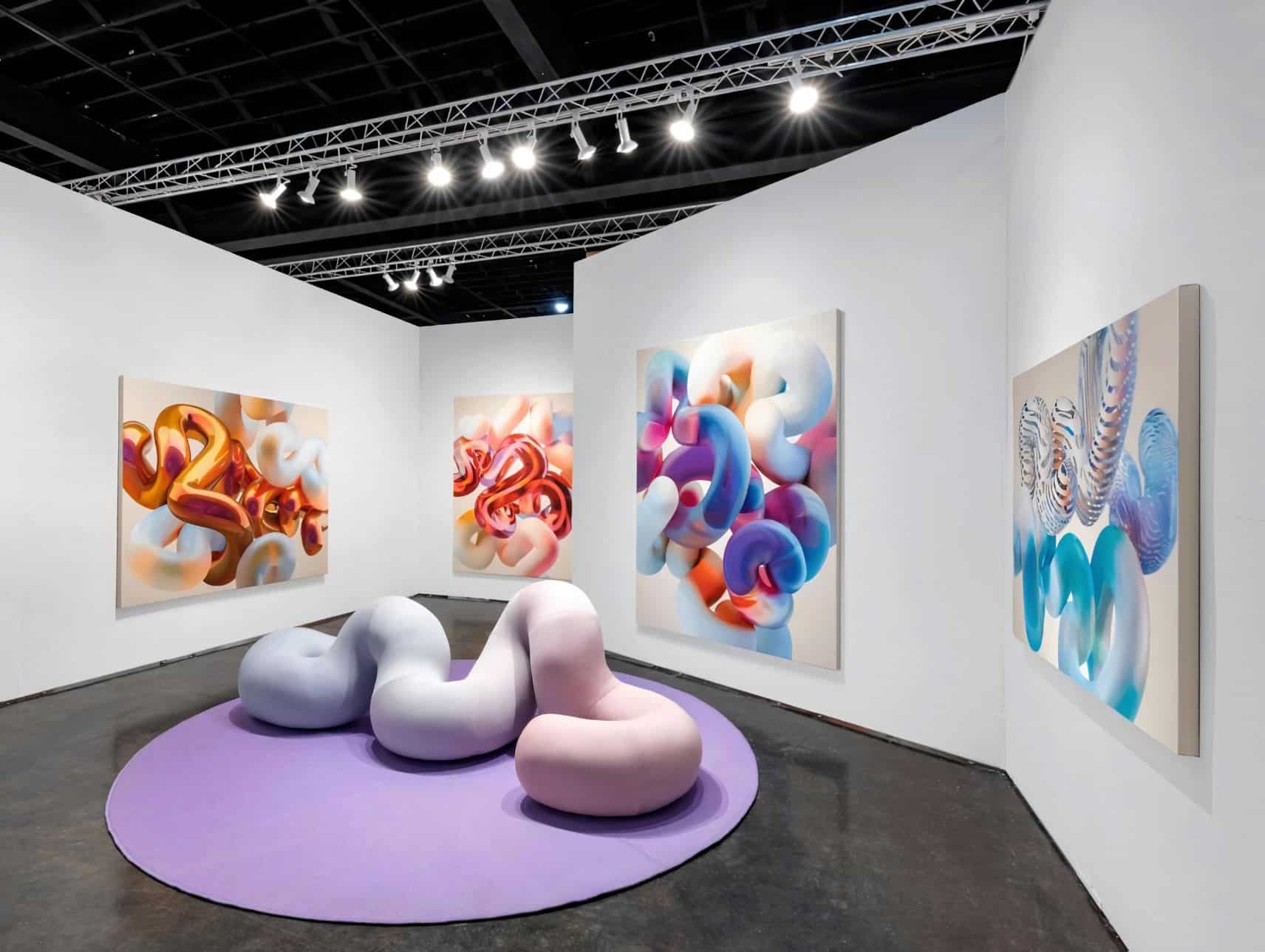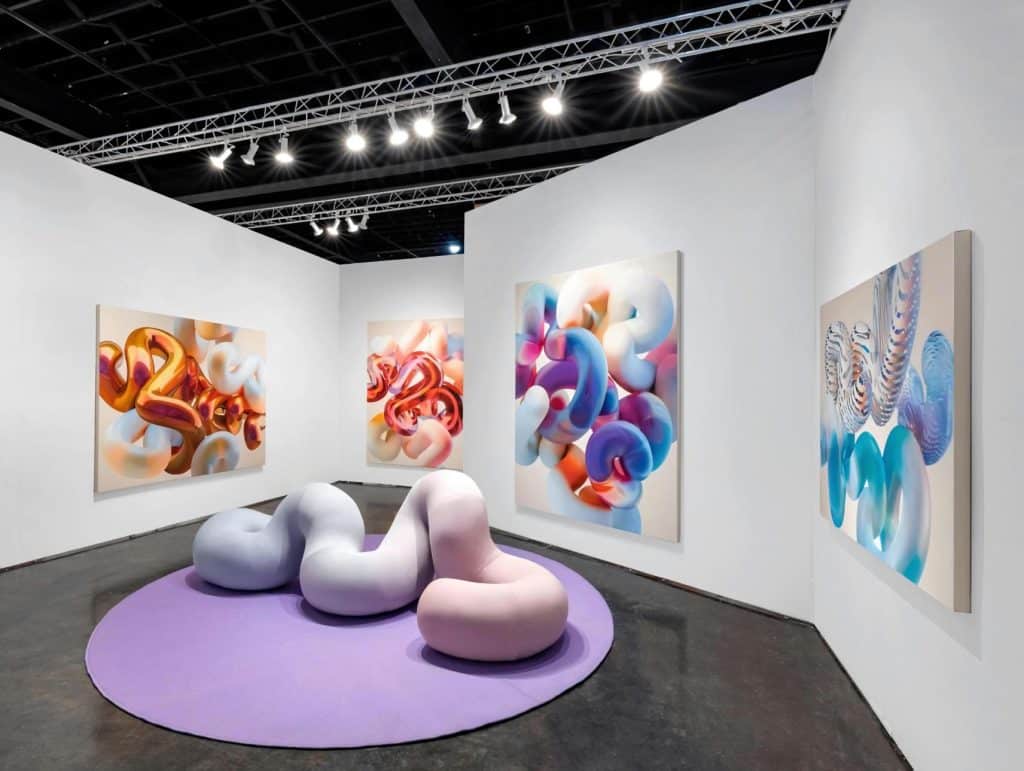 Thehighkey website: https://thehighkey.design/