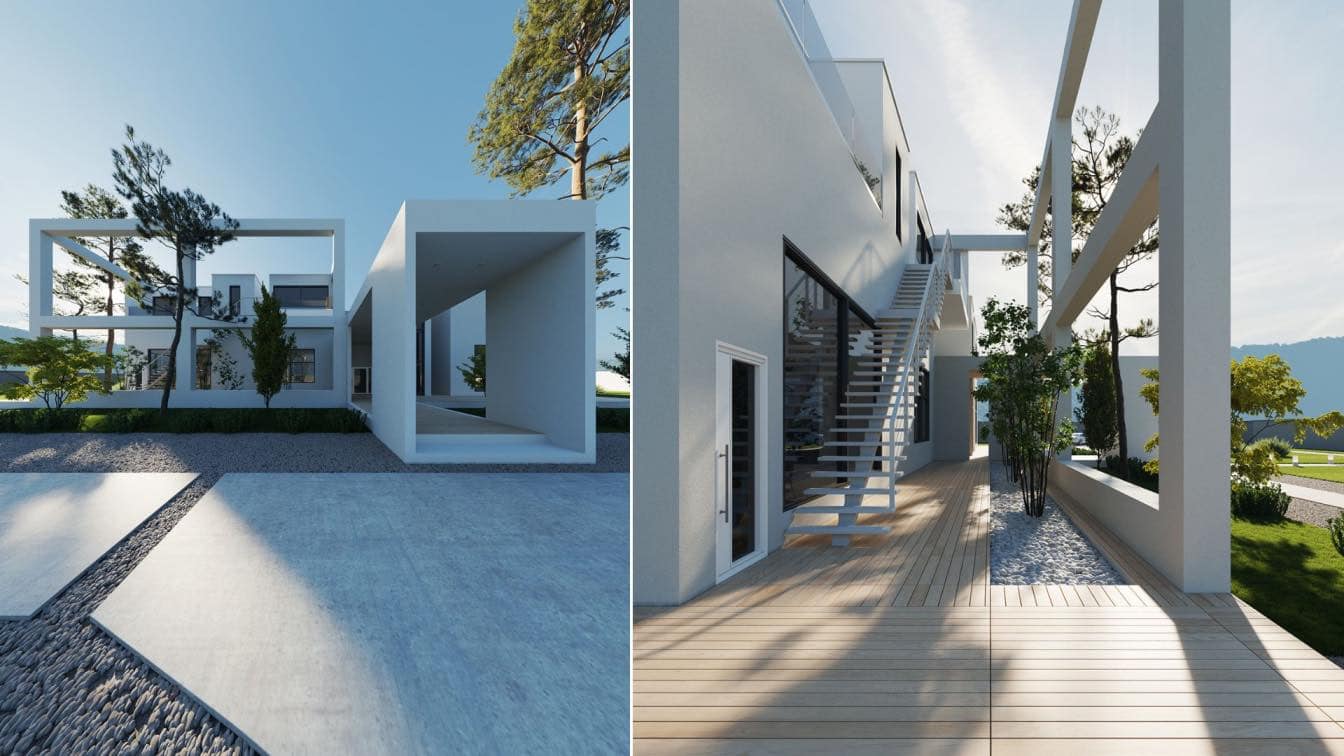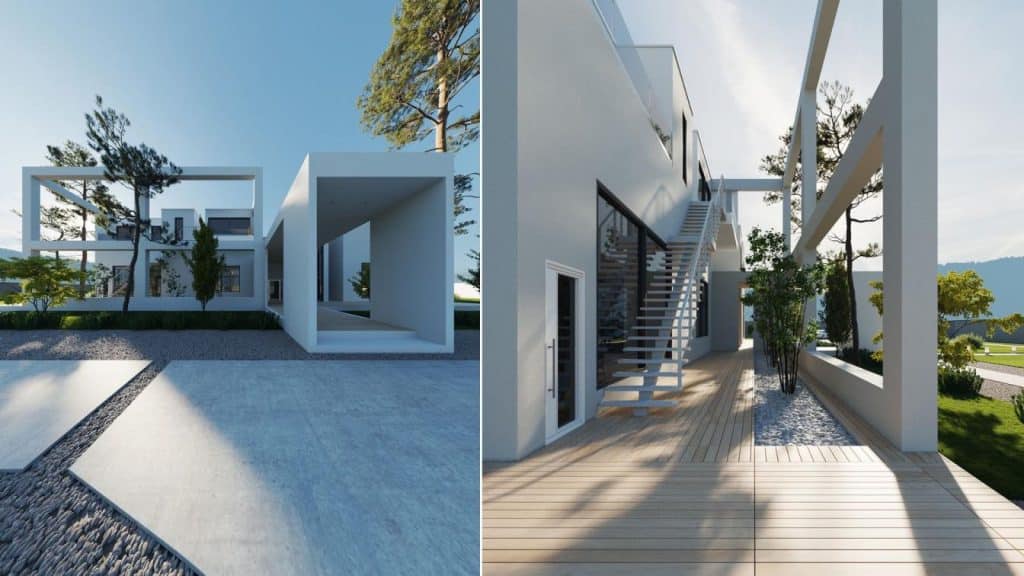 Tida House, designed by architect Malihe Jahangir, is an exquisite example of modern and minimalist architecture. Located in Royan, Nur, Mazandaran Province, Iran, this residential project covers a built area of 700 square meters on a spacious 1500 square meter site. With a focus on simplicity and clean design, Tida House embodies the essence of modernism, utilizing basic geometric shapes to create an elegant and visually appealing structure.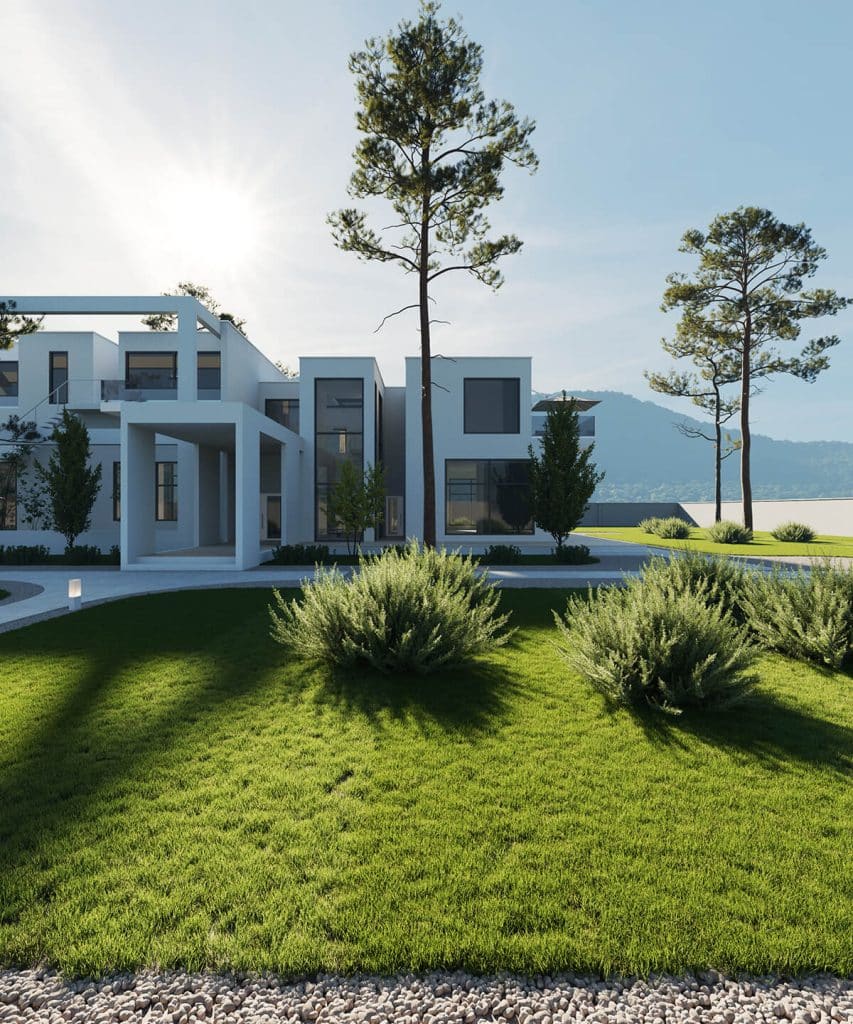 Malihe Jahangir's design approach for Tida House revolves around the principles of modernism, characterized by its simplicity and absence of ornamentation. The architecture embraces minimalism and uses simple design elements to define the space, both internally and externally.
The landscaping surrounding the house complements the minimalist style, acting as a boundary that separates the house from its surroundings. By incorporating the fewest possible lines and shapes, the project aims to serve as an iconic representation of modern and minimalist architecture.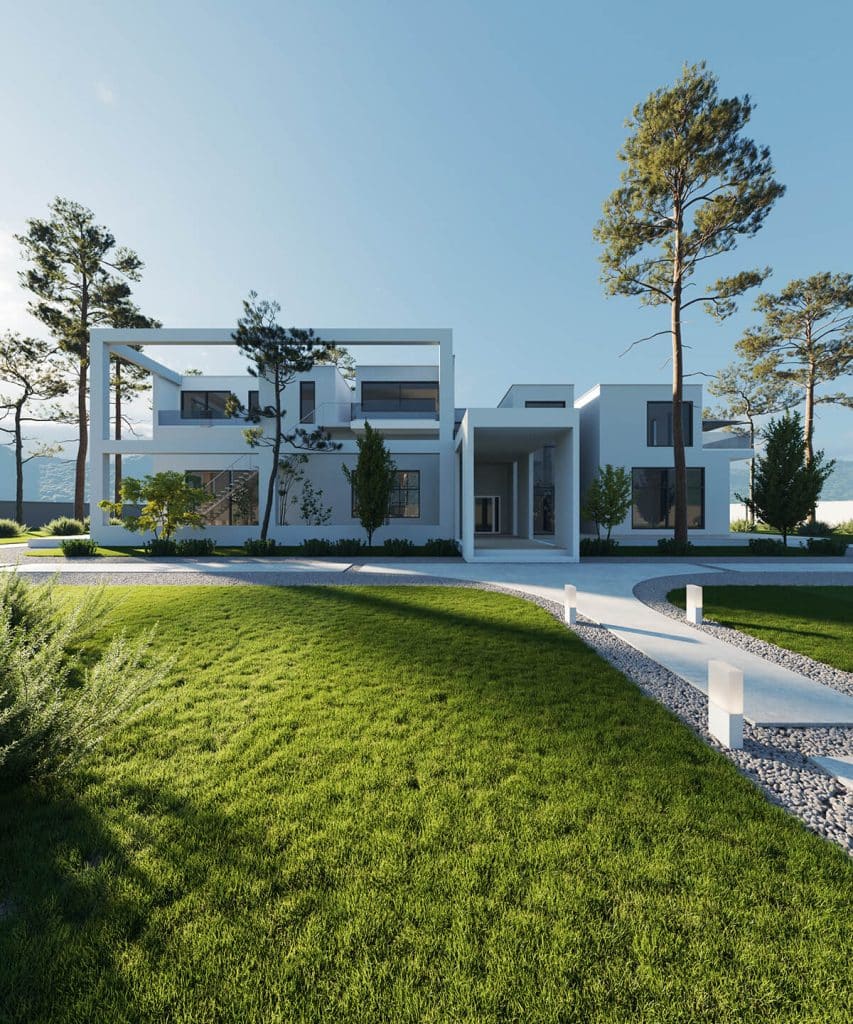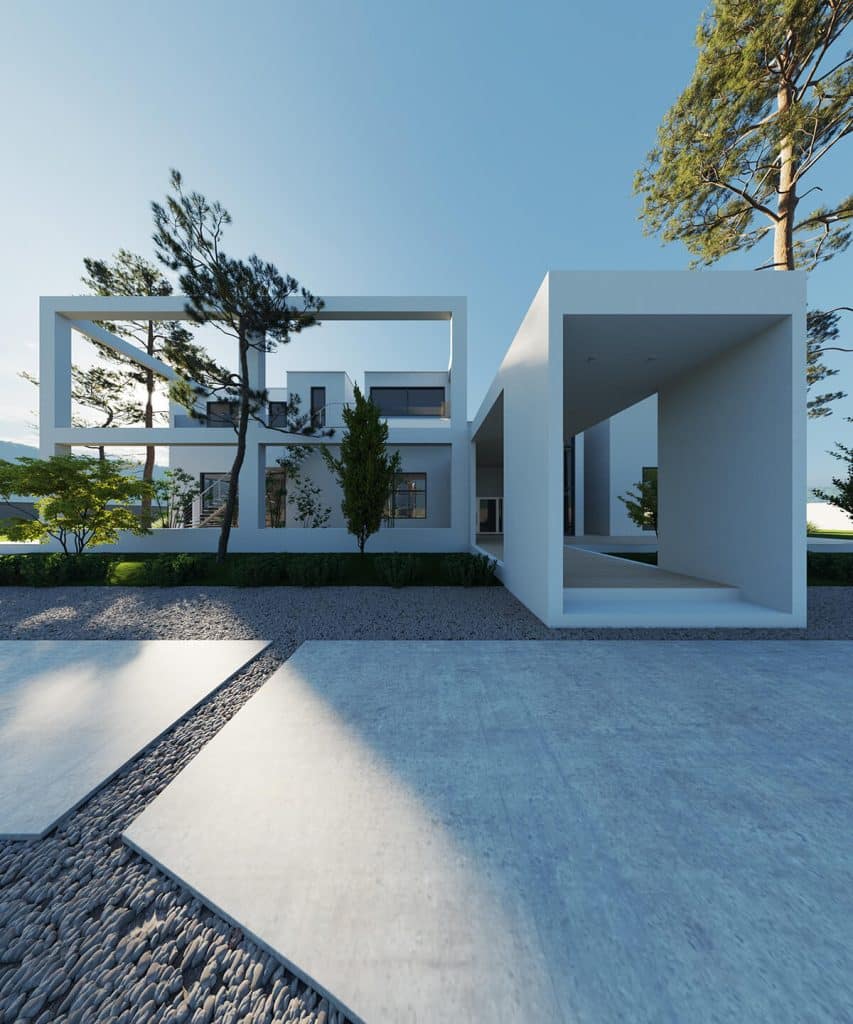 The house is designed as a rhizome, featuring a flexible and fluid spatial arrangement. Taking into account the local climatic conditions, the building incorporates gaps and windows in all four directions to ensure proper ventilation and natural lighting. The interaction between the outer shell and the inner core of the building is carefully orchestrated, creating a harmonious scenario.
To cater to the needs of the residents, Tida House is designed as a duplex, divided into private and public areas with a central courtyard. The private section occupies the eastern part, while the public spaces are situated in the western part. Additional private areas are located on the upper floor.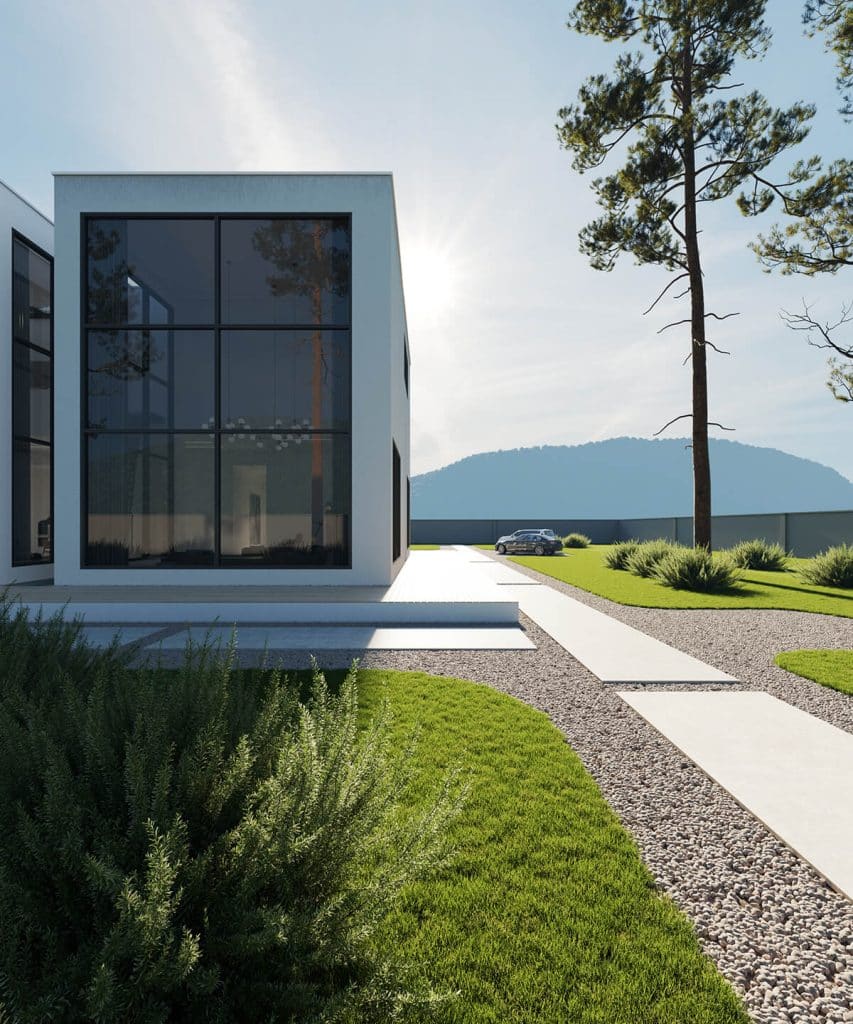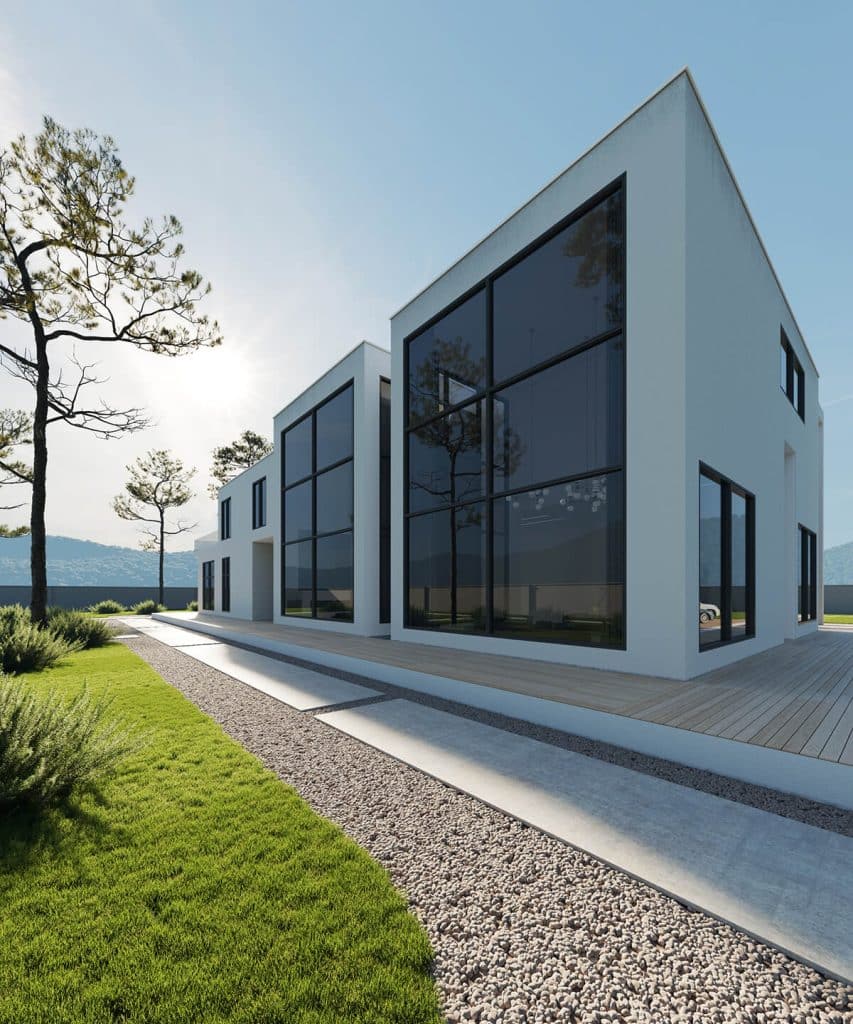 Tida House offers a range of well-appointed spaces to accommodate the needs of its residents. The villa includes a reception area, a spacious living room, a fully equipped kitchen, a guest room, a crew room, a meeting room, a library, a TV room, a swimming pool, a club area, five bedrooms, and a jacuzzi.
The design incorporates varying heights between the western and eastern sections, resulting in diverse spatial experiences. Through careful arrangement and design choices, the project achieves visual purity and diversity, providing a pleasant ambiance with the presence of a water fountain.
The aim is to create psychologically diverse spaces, promoting a sense of duality and interplay between inside and outside, transparency and semi-transparency, openness and enclosure, as well as narrow borders and gaps between spaces.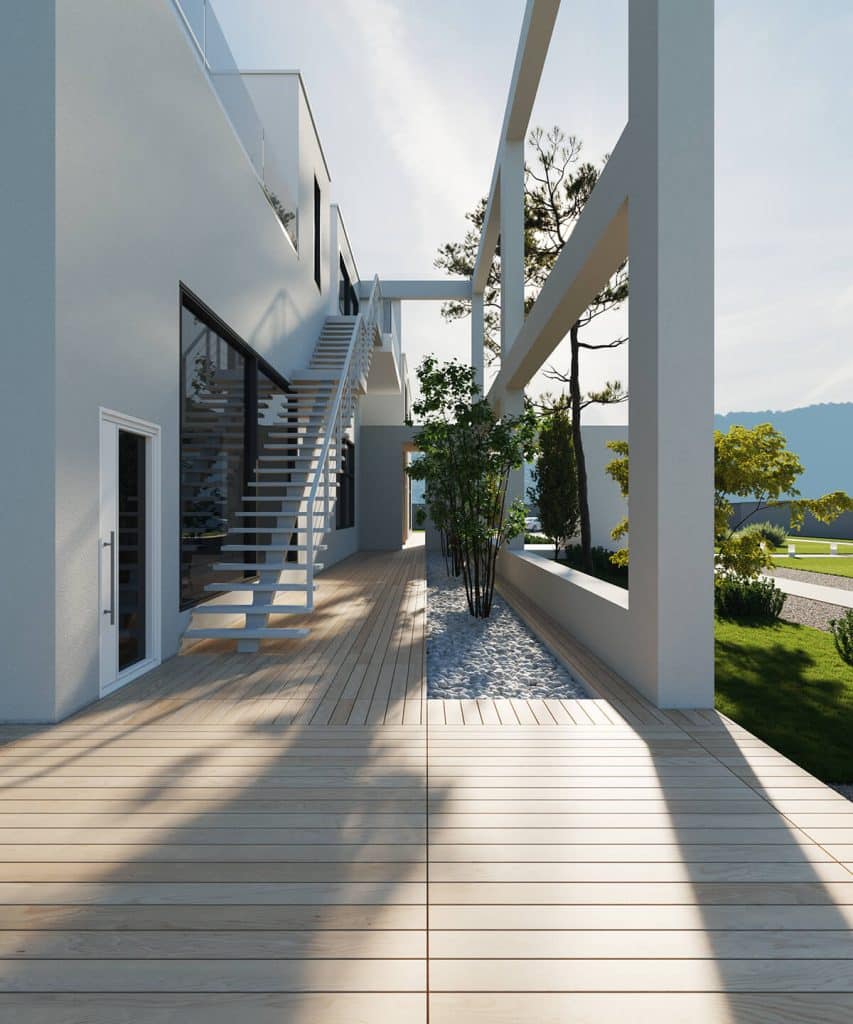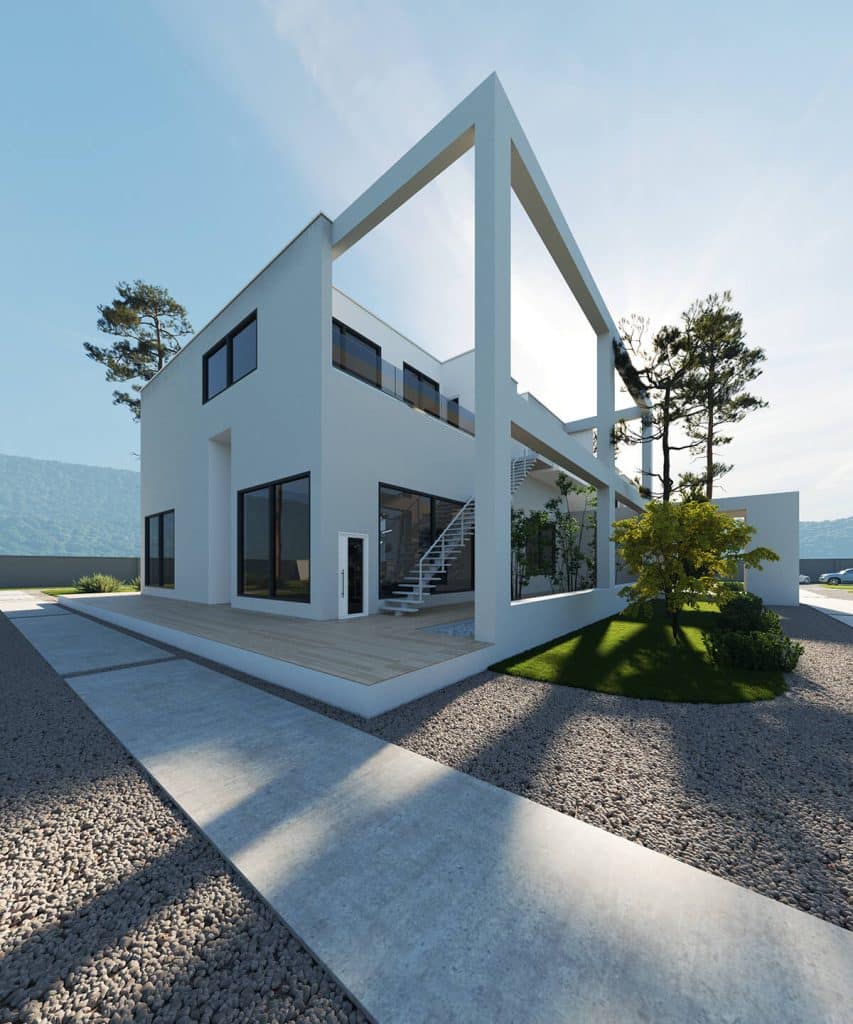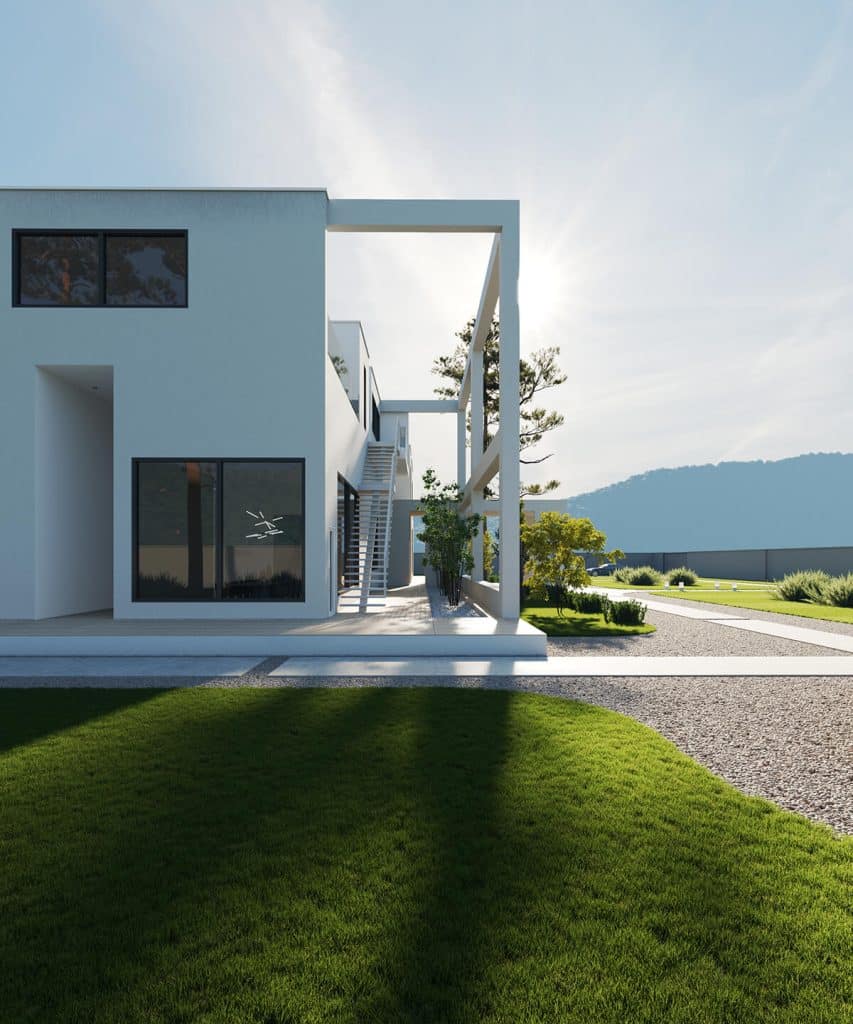 Tida House by Malihe Jahangir exemplifies modernist and minimalist principles, embracing simplicity, clean lines, and basic geometric shapes. With its strategic placement of windows and gaps, the design ensures proper ventilation and natural light throughout the building. By creating diverse and visually pleasing spaces, Tida House offers an urban oasis for its residents, combining functionality and aesthetic appeal.