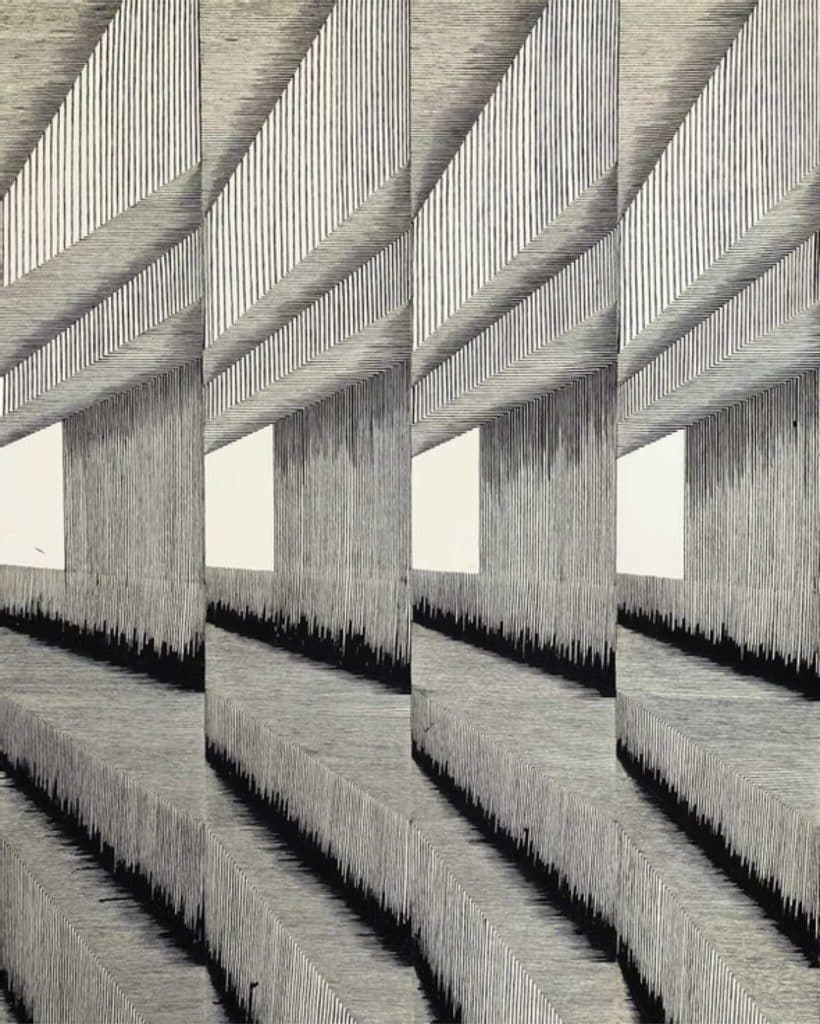 The drawings of Tim Maxwell articulate complexity, structure, the spaces in between.
The dizzying precision of graduated lines, the ink bearing the blackest of blacks, you want to reach out and feel its wholeness. Maxwell's hand-drawn inky visuals encase viewers in a vacuum of optical inquiry, a voyage into a methodically crafted interval. Framing his concepts from medieval and Celtic inspiration, Maxwell entrenches a perspective that tells of a rather mystical narrative. Among the colossally fixed lines of a scene, one may come across some blackened figures dwelling in their polymorphous ways, making them no more familiar to the viewers but succeeding in drawing their eyes to them. Maxwell renders the form of a line in a way that creates truly stunning imagery as he manipulates them to perform for the masses.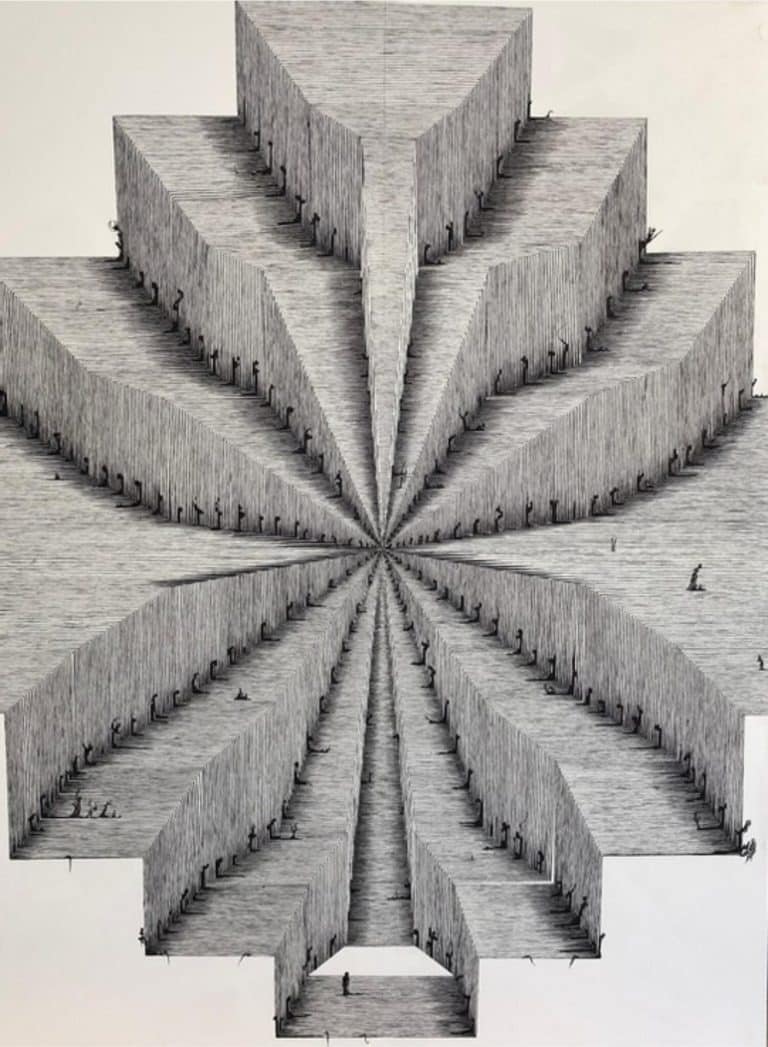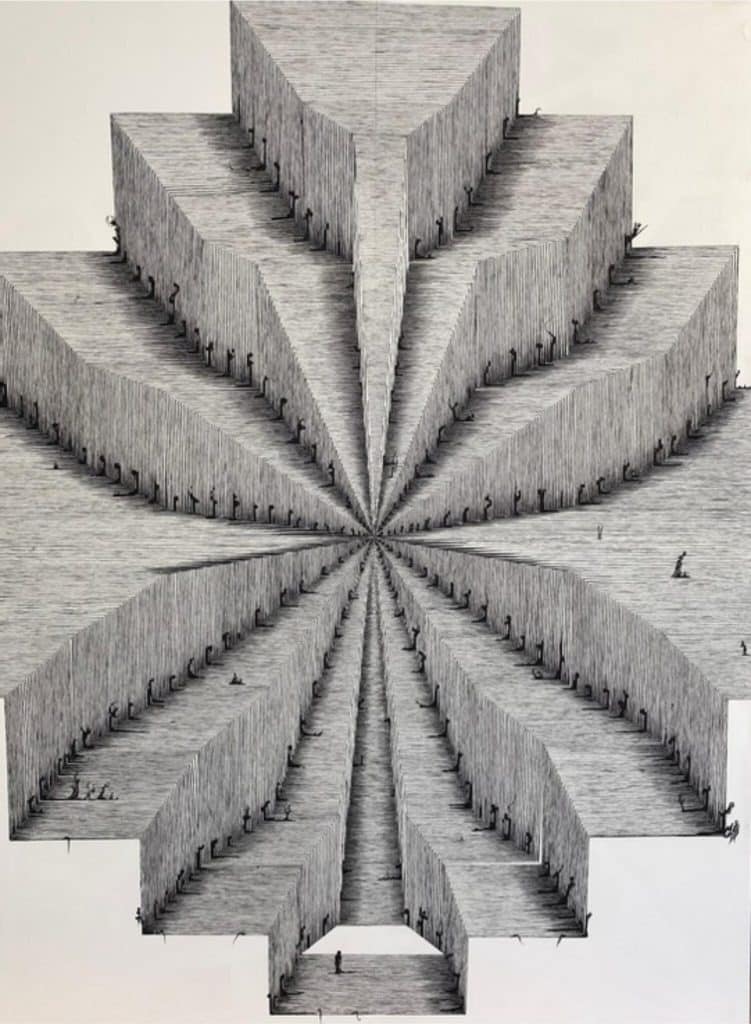 His dedication to orchestrating such dexterity is extremely impressive, one can see how within a section of a particular work, how he maneuvers the lines to bend and wave about, coming back to a uniform state with no sign of err. The New Jersey born artist establishes a mesmerizing visual experience with his angular tunnels of sooty traces. One of his images has even been configured to shift in a circular motion, enlivening the entire image for the viewer to become encapsulated in. Maxwell has exhibited a new kind of inventiveness when it comes to art involving the often rigid nature of lines. He excels in finding new ways to present them in various moods, layouts, and shapes. Tim Maxwell is essentially building his work with each continuous stroke of ink, a systematic yet vividly expressive process that results in some euphorically staggering visuals.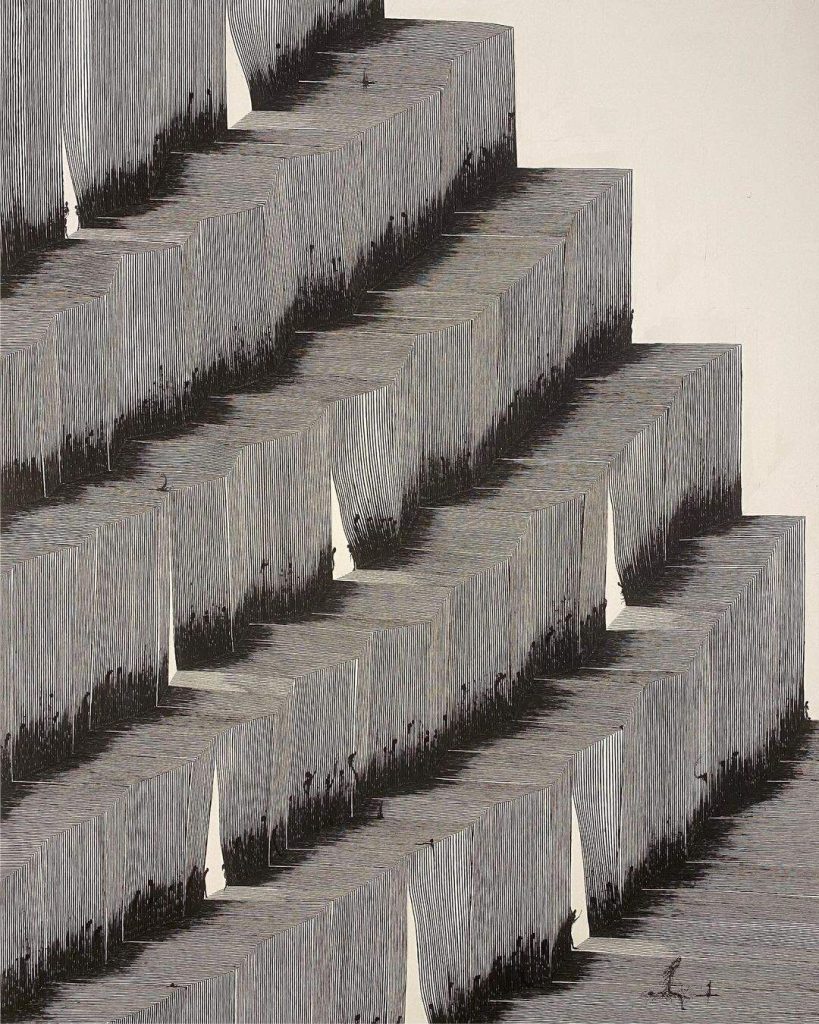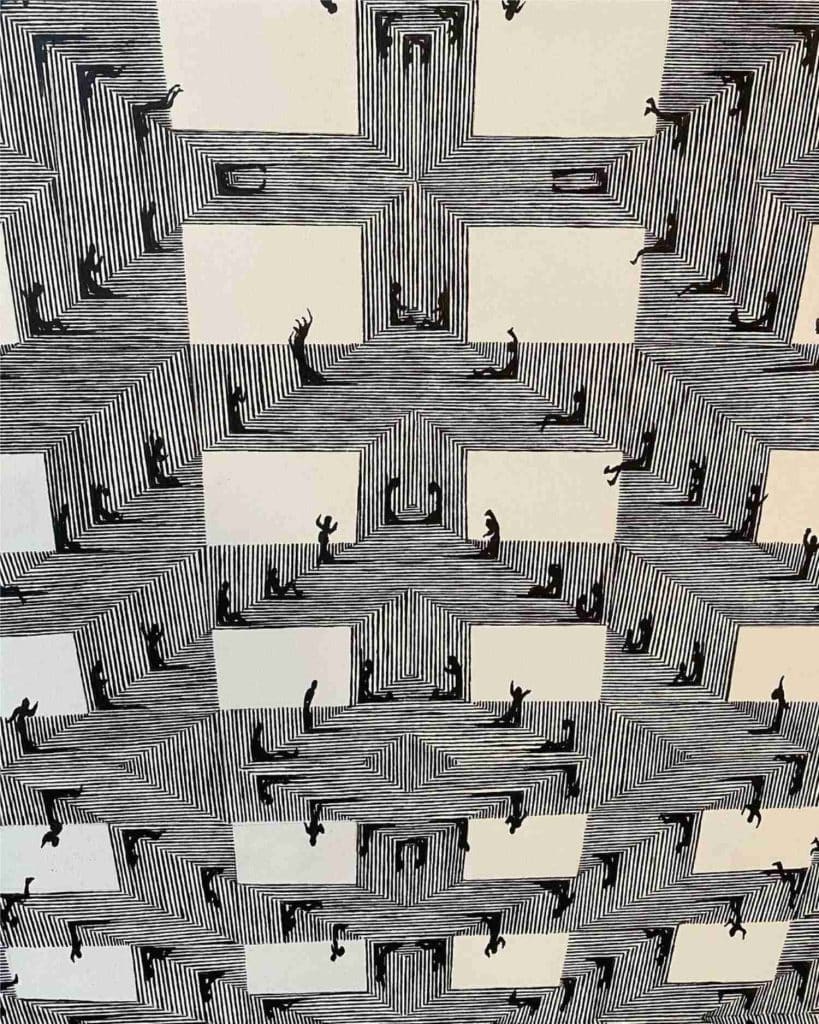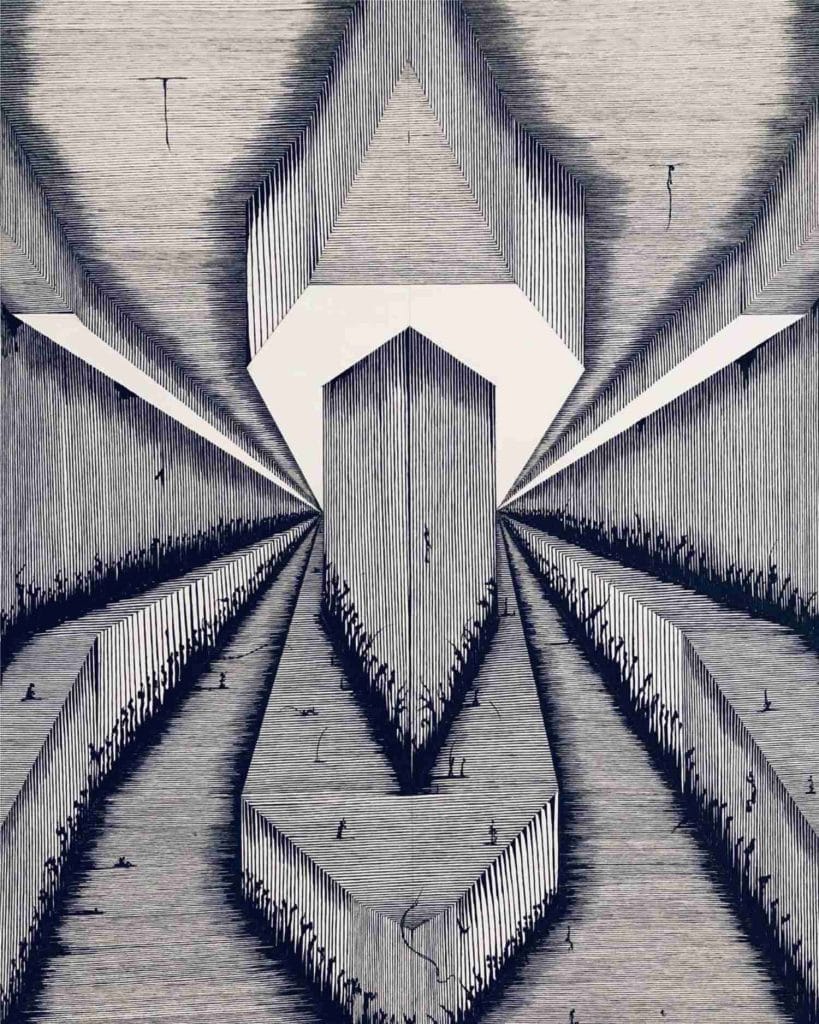 INFORMATION
Images with courtesy of Tim Maxwell