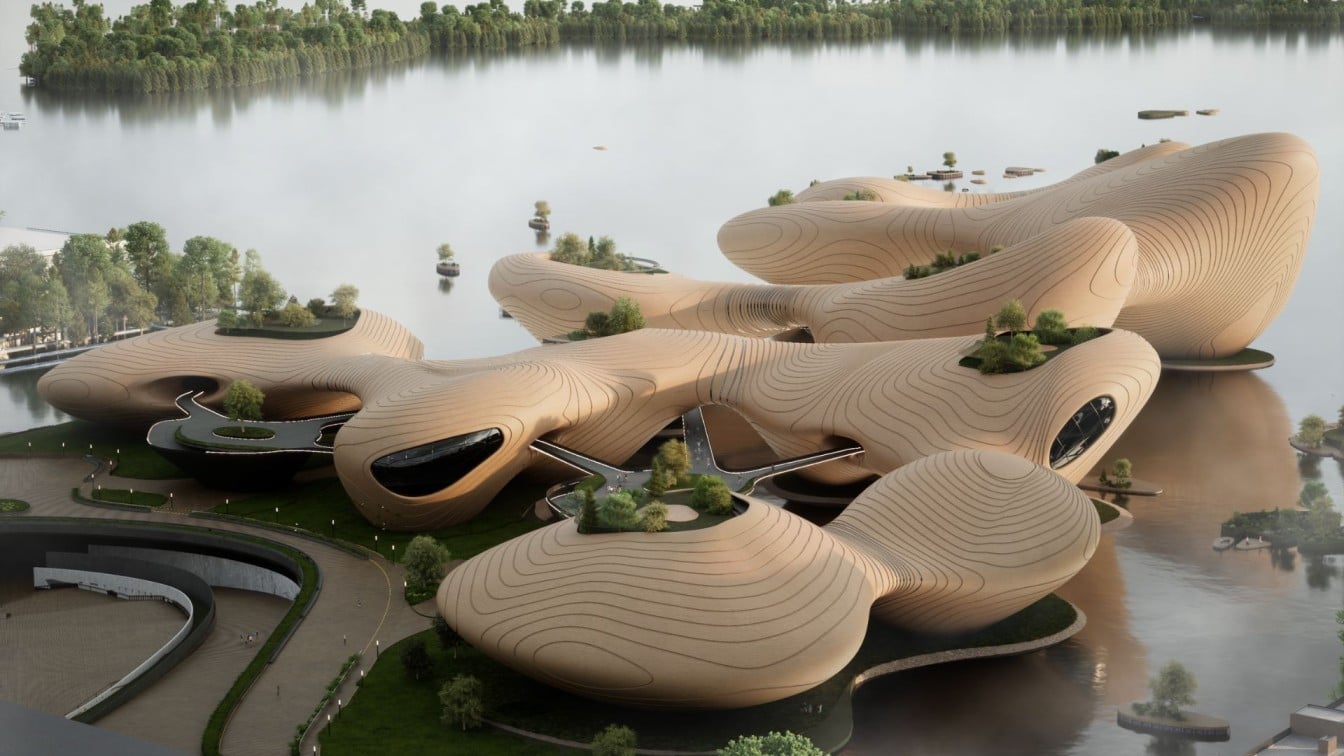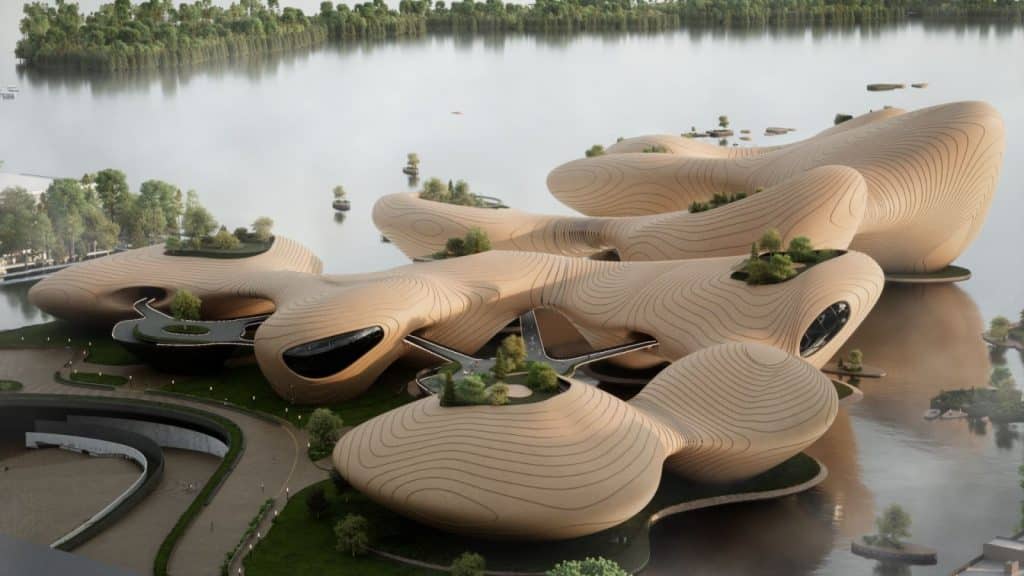 The Toronto Media & Innovation District, envisioned by Kalbod Design Studio, is set to redefine the city's cultural landscape. Led by principal architect Mohamad Rahimizadeh and a talented design team, the project aims to create a vibrant and resilient hub for media, innovation, and artistic expression. With a focus on sustainability and connectivity, this concept design sets the stage for a unique architectural marvel.
The Media & Innovation Center is strategically located in close proximity to existing cultural and entertainment districts, facilitating seamless integration and fostering a vibrant community. The project prioritizes social resiliency and inclusivity, striving to offer an engaging space for learning, practice, performance, and exploration. The design concept takes inspiration from the cross sections of beloved maple trees, resulting in organic building forms that capture attention amidst the surrounding cuboidal structures.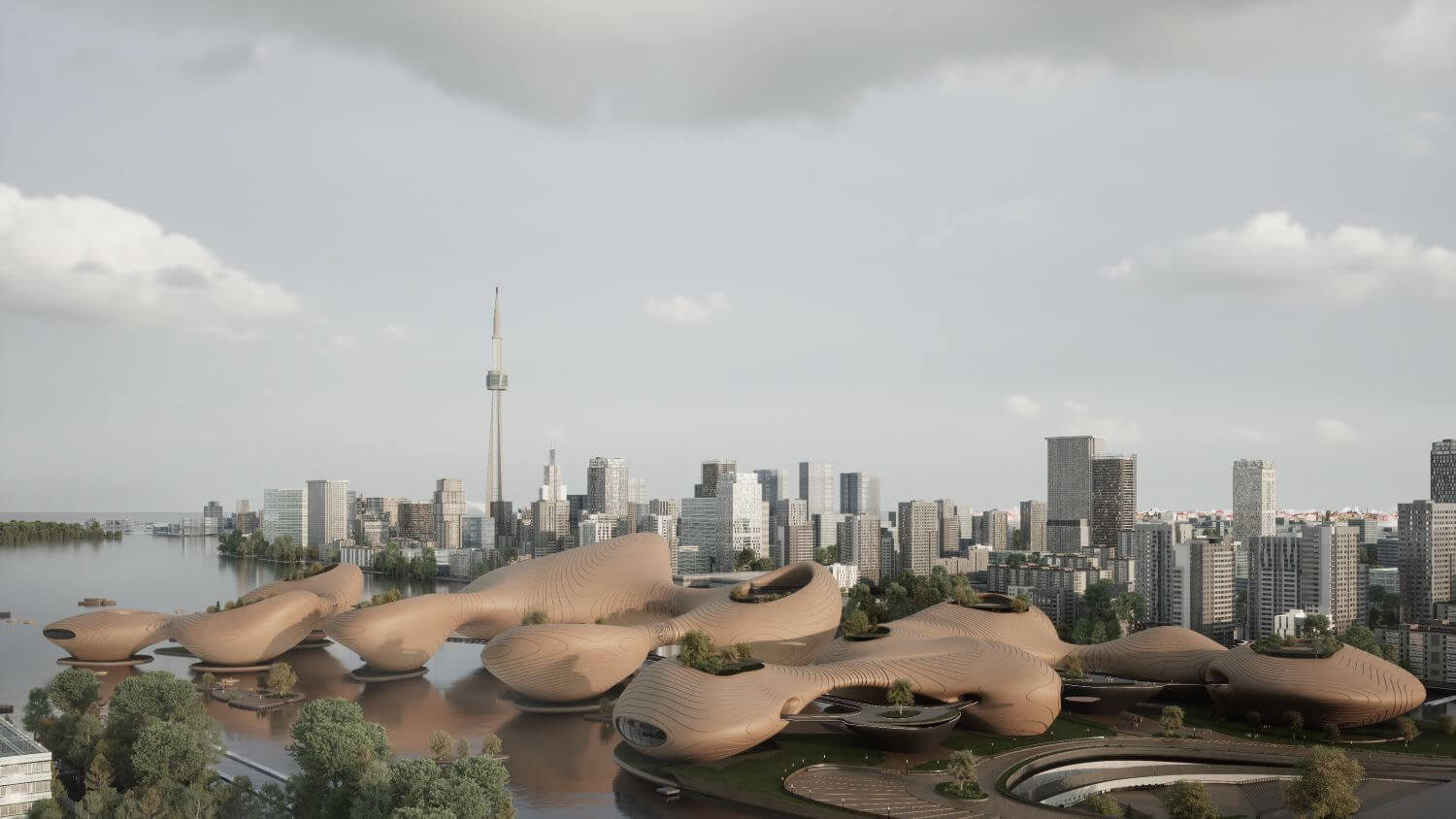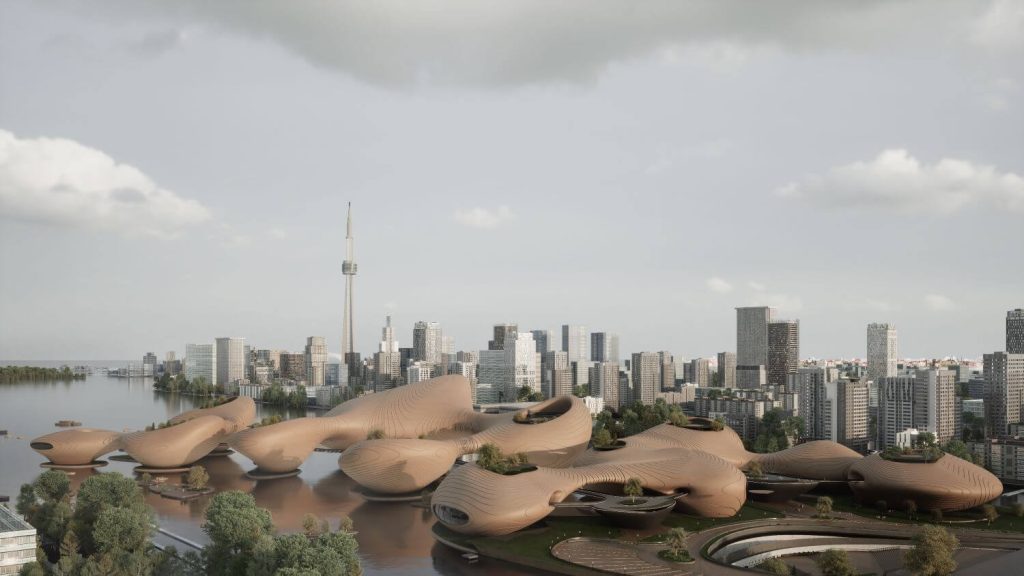 To address the challenges posed by rising sea levels and potential natural disasters, the buildings are elevated above the water's surface, resembling floating maple trees. This not only imparts a sense of lightness but also ensures safety during emergencies. Two types of access routes are designed: an underground pathway connecting to the city's public transport, providing quick access from below, and a raised route situated 15 meters above the water, offering access from above. These pedestrian and bicycle-friendly routes not only safeguard against natural disasters but also provide shelter from the region's harsh weather conditions.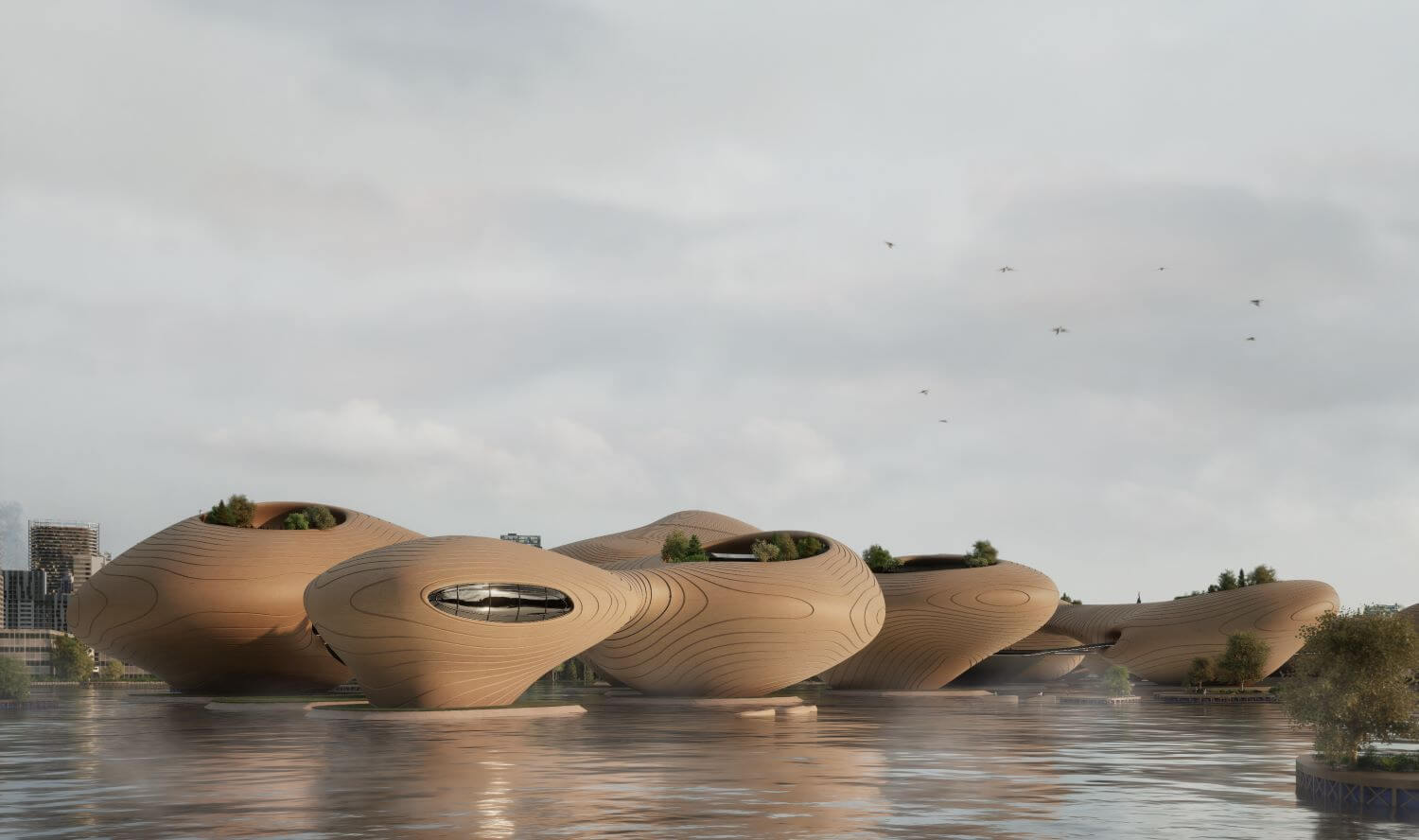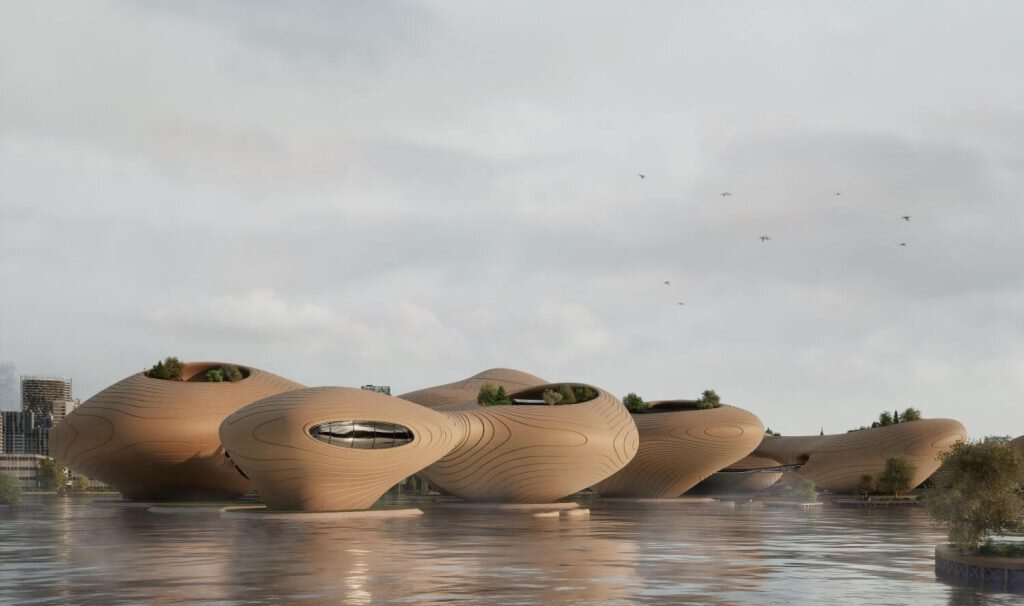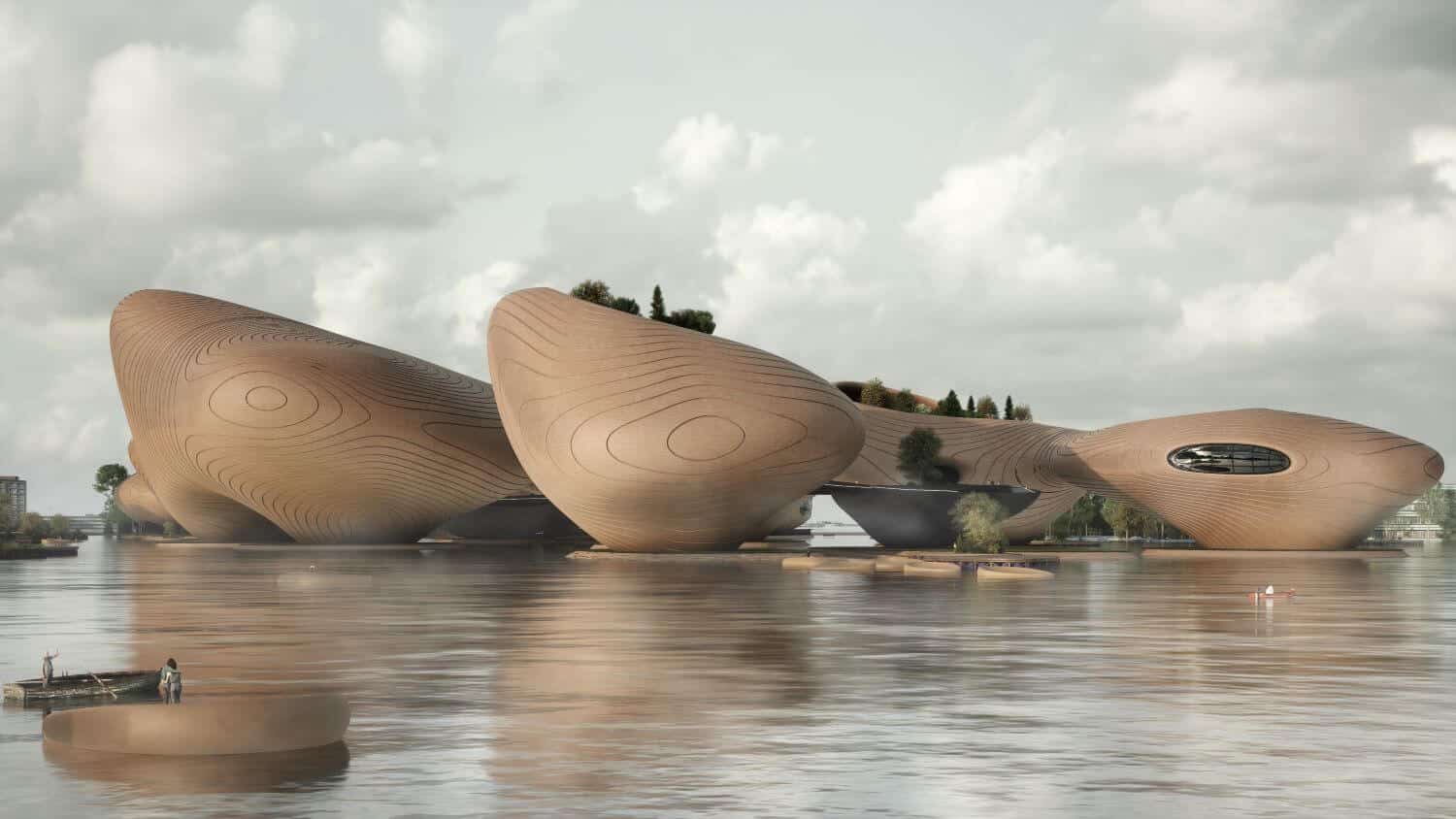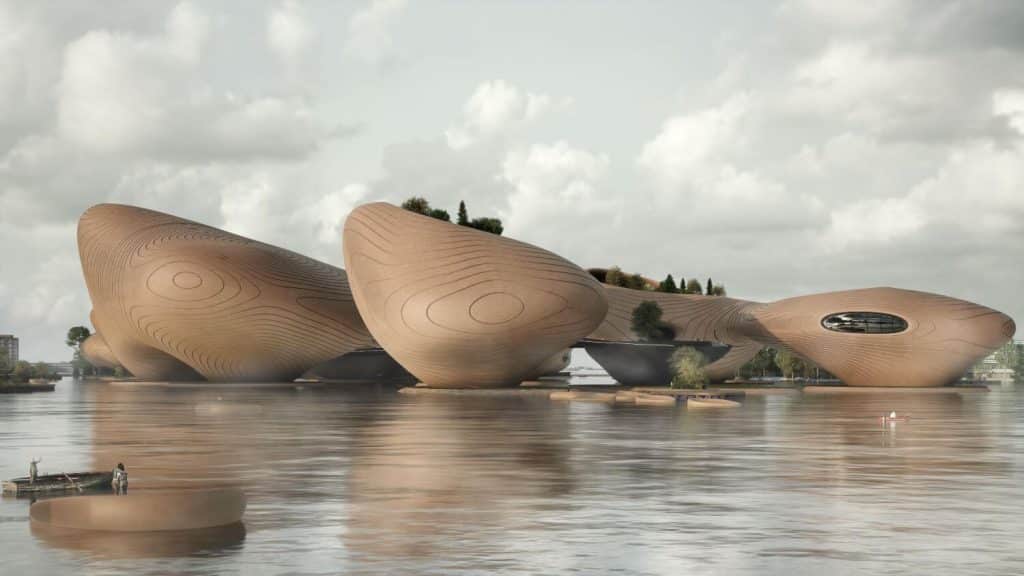 The Media district is divided into four distinct zones, each comprising 3-6 separate buildings. The Educational and Recording/Performing zones are positioned adjacently, fostering collaboration and shared spaces. In contrast, the cultural and entertainment zones are intentionally distanced, allowing for privacy and a distinct atmosphere. Careful consideration is given to the location of each zone, ensuring minimal distances between buildings for seamless connectivity while creating ample open spaces for maritime transportation, accommodating vessels of various sizes.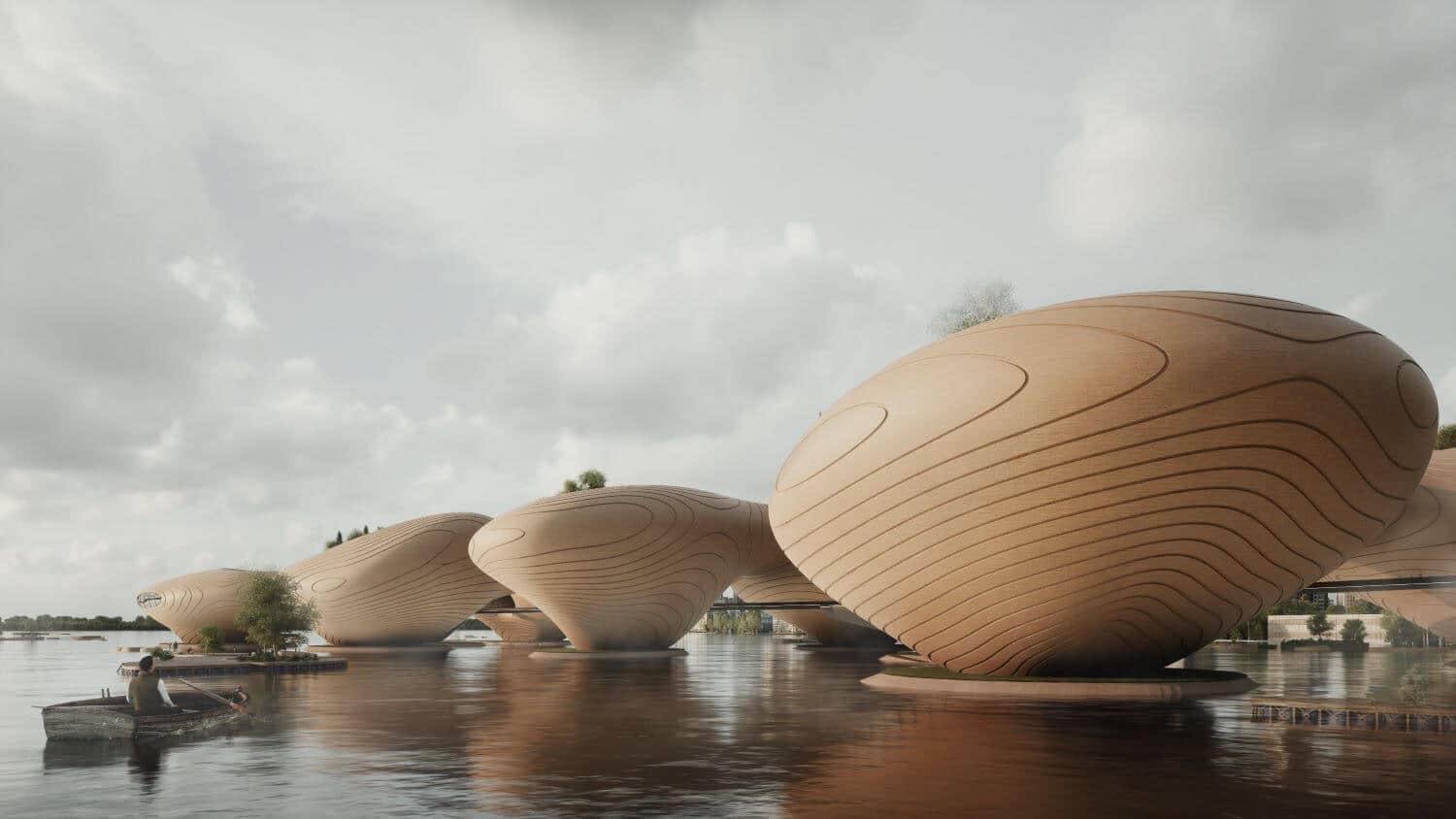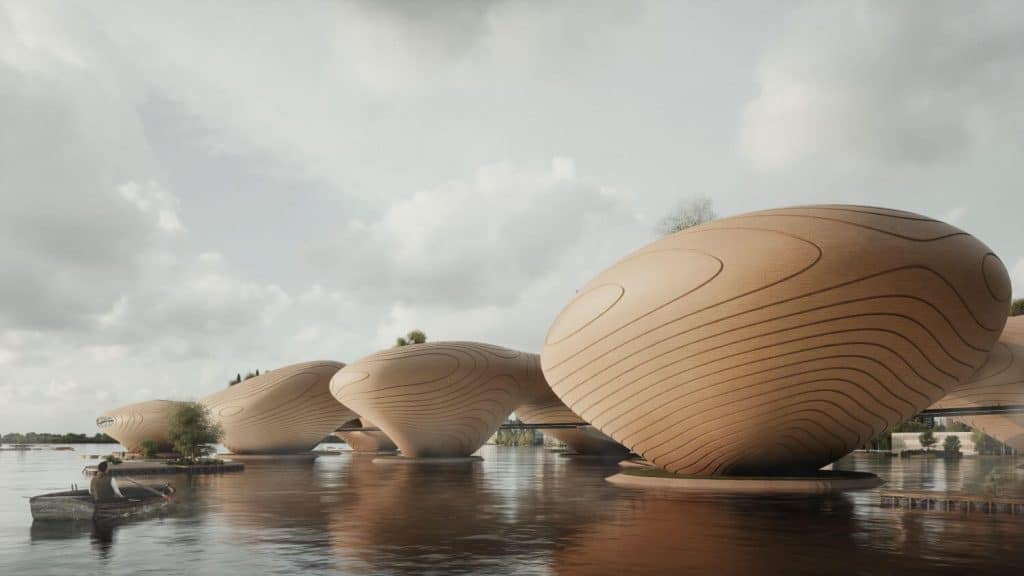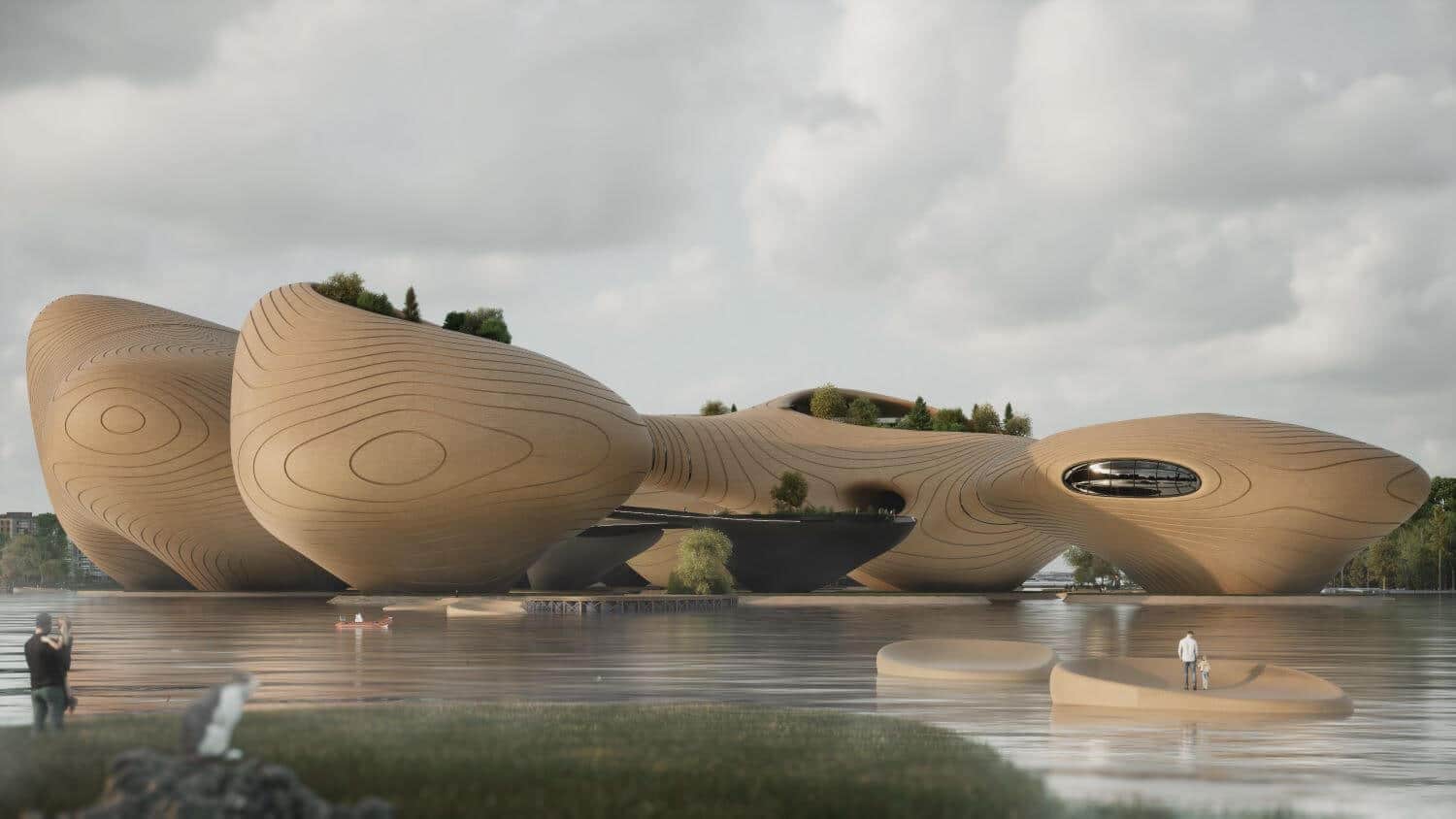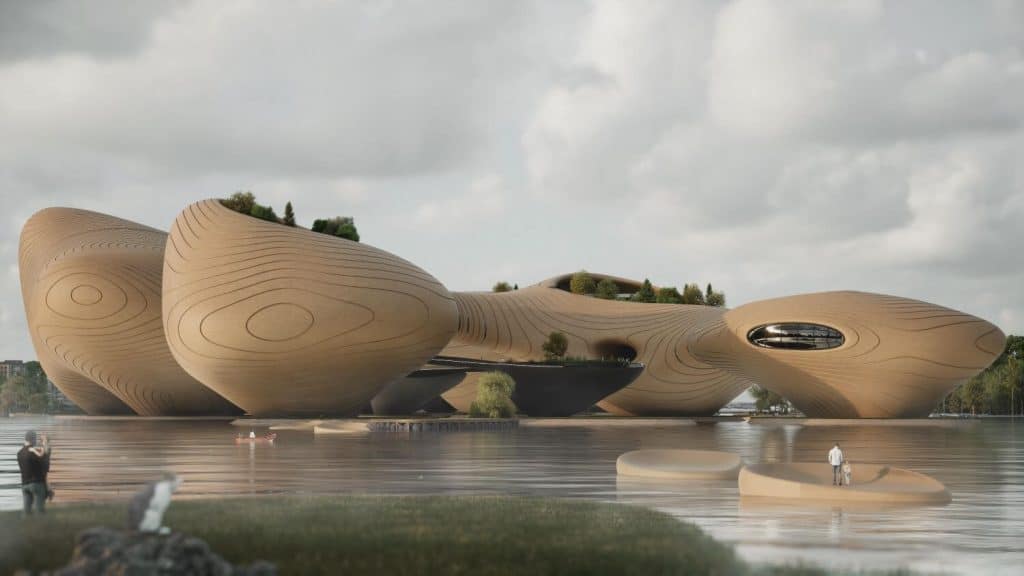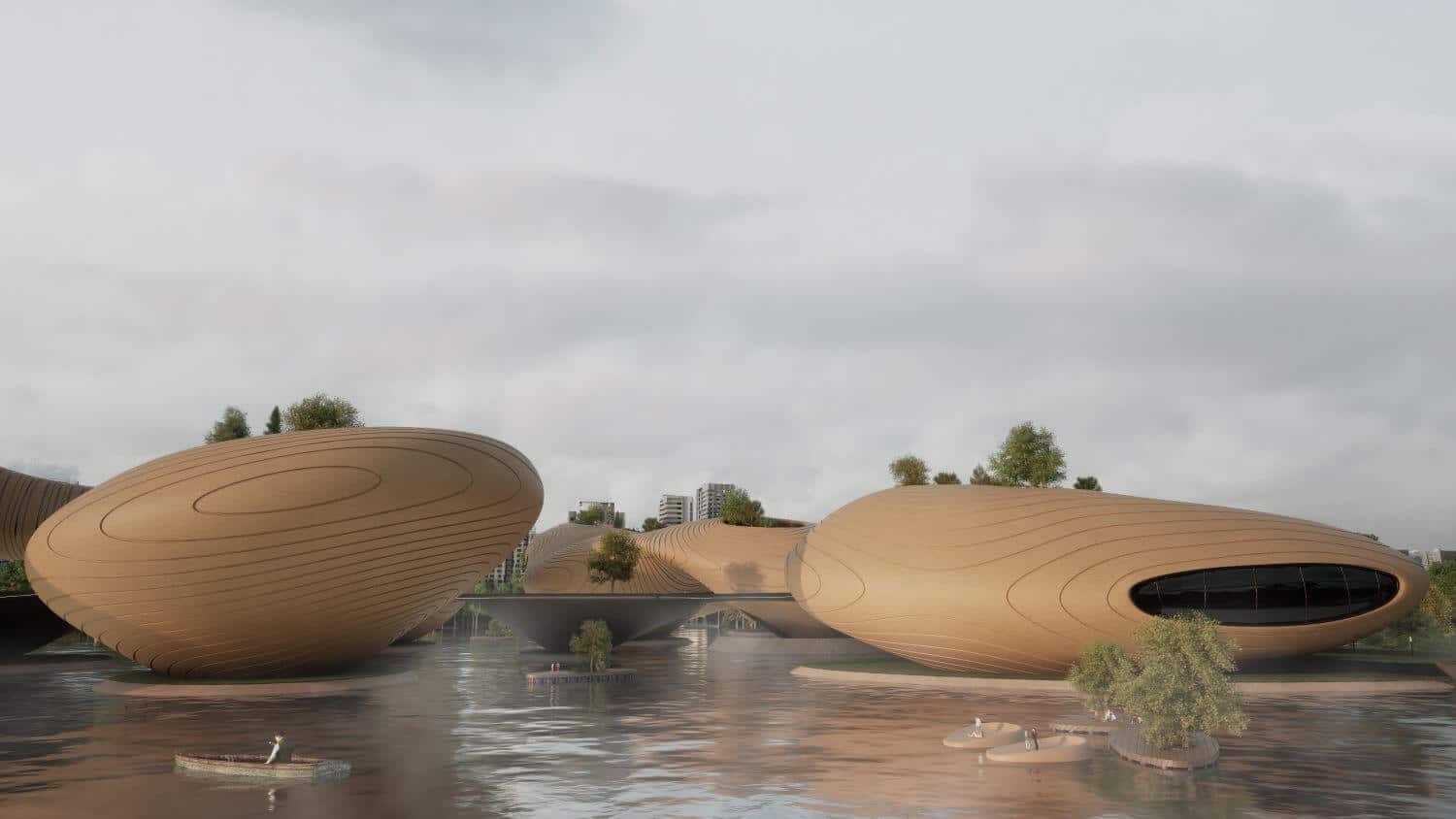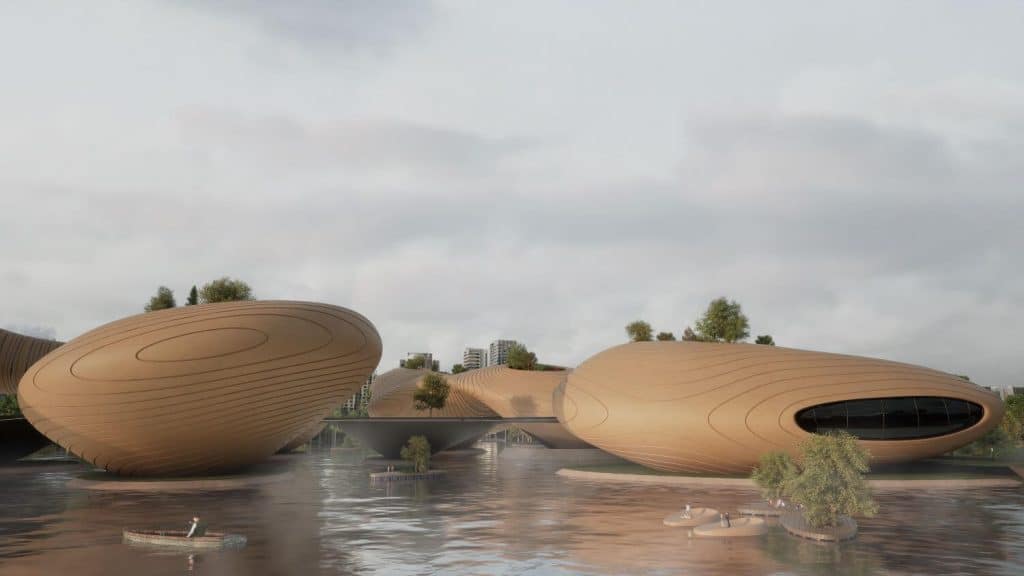 In addition to its resilience, the district embraces sustainability through the use of bio-based materials and organic forms. The buildings' massive, water-resistant shapes are constructed using these materials, enabling them to withstand strong floods and function effectively at higher sea levels. Unlike traditional water-bound structures, these buildings emphasize a harmonious connection between architecture, technology, and nature, setting a new standard for sustainable design practices.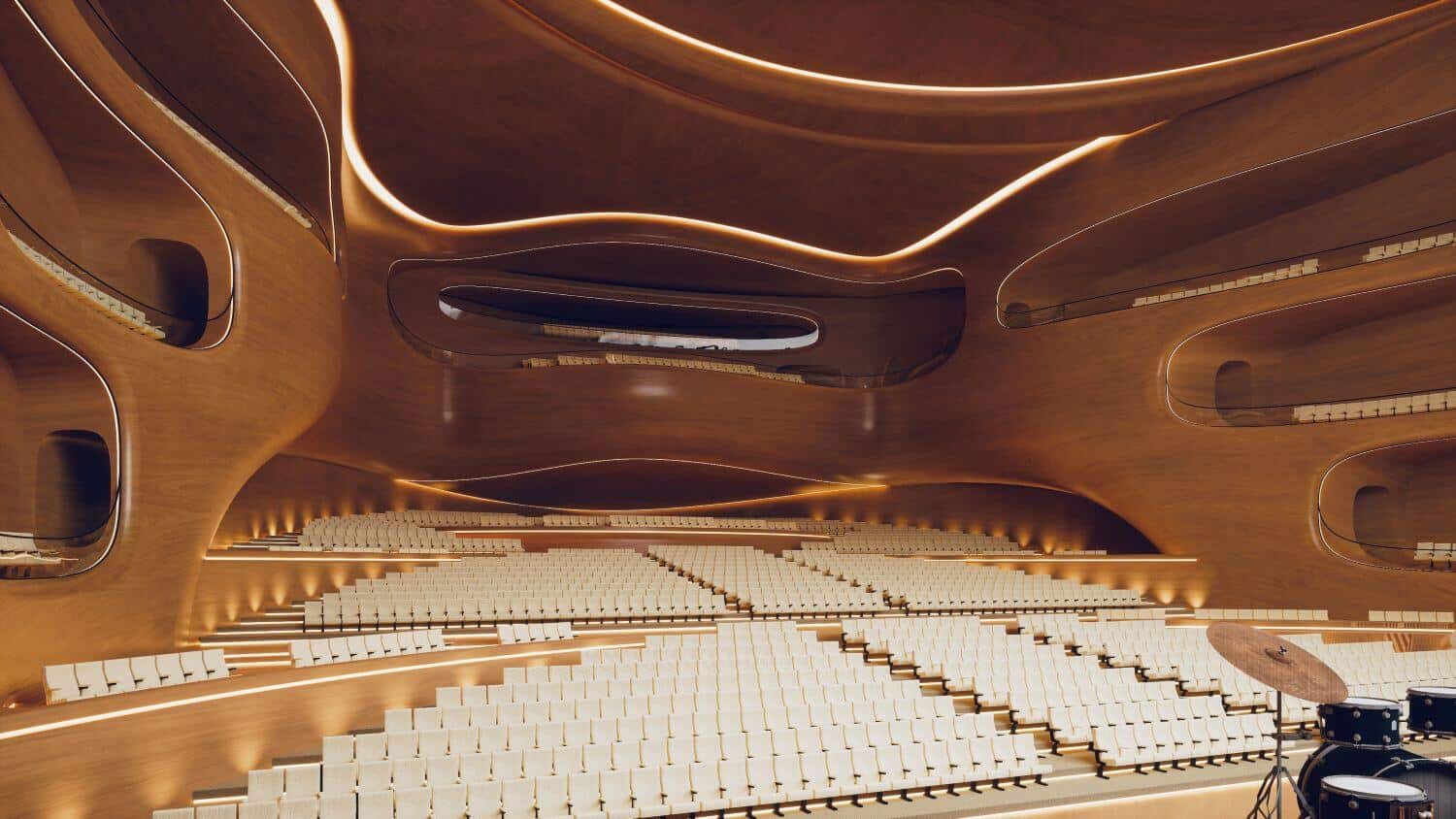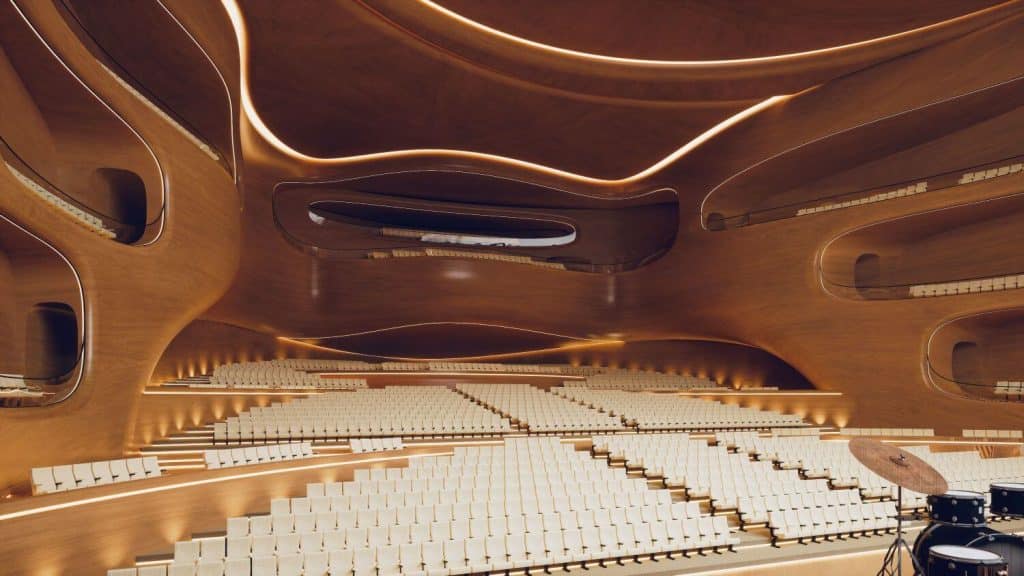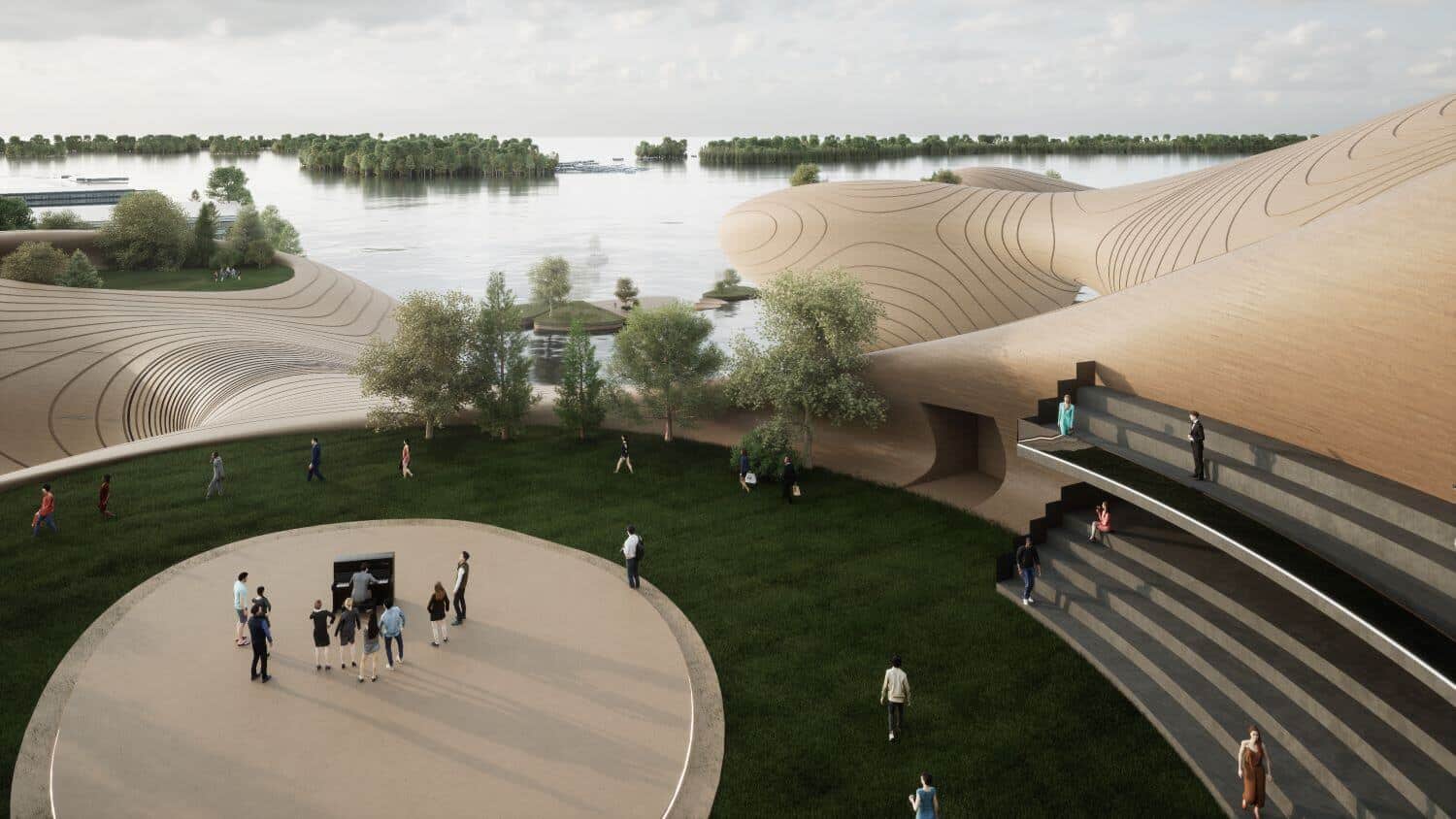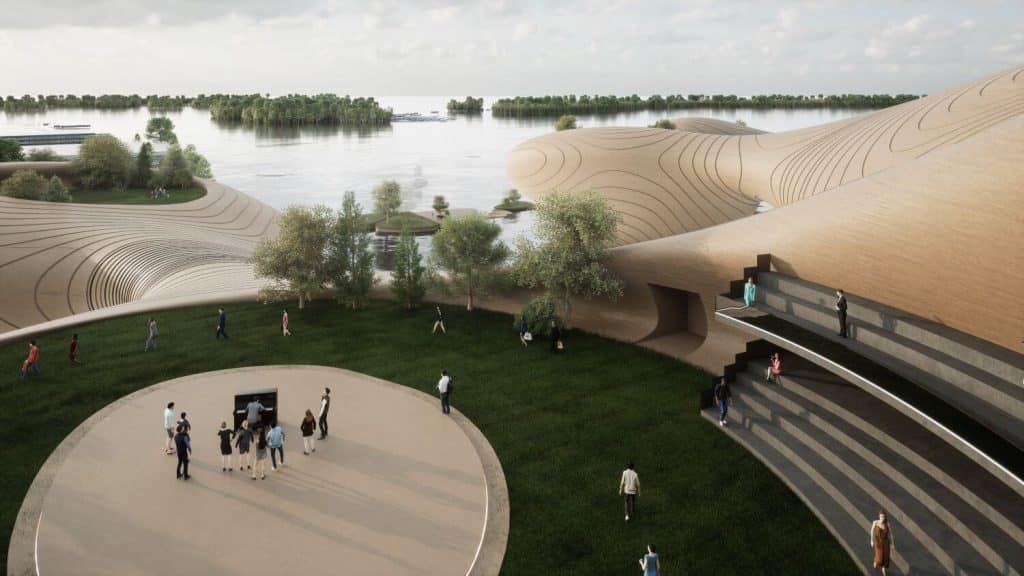 The Toronto Media & Innovation District, conceived by Kalbod Design Studio, embodies the fusion of creativity, resilience, and sustainability. With its striking organic forms, elevated structures, and carefully planned zoning, the district offers an inspiring and safe haven for artists, residents, visitors, and workers alike. By seamlessly integrating architecture with nature and technology, this visionary project is poised to shape the future of media and innovation centers while embracing the evolving needs of a rapidly changing world.