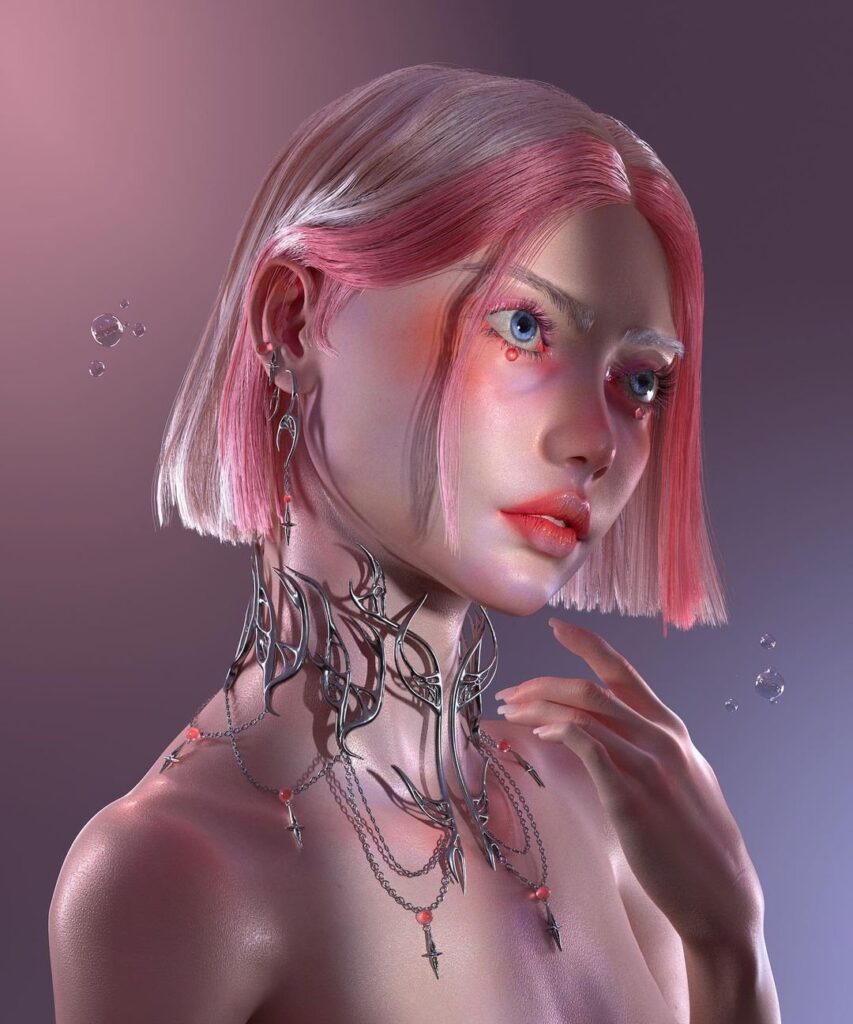 PLEASE INTRODUCE YOURSELF
My name is Aurora. I'm a 3D visual artist and fashion designer from Rome, Italy. I attended the Rome University of Fine Arts and graduated in graphic design, but today I collaborate and work with fashion brands and freelance as a digital and 3D artist. I consider myself a very passionate and ambitious person, and I constantly seek new creative challenges.
HOW DID YOU GET INTO ART AND WHAT MOTIVATES YOU TO CREATE?
Since I was a child, I've always been fascinated by arts; I started to pursue this passion when I was really young; I begun by drawing with a pencil, then I moved to watercolors and then I started using a graphic tablet to create digital art. When I entered the field of digital art, I discovered a whole new world composed by endless possibilities. In a few years I understood that 2D digital art wasn't enough, so my constant desire to experiment made me approach both the world of 3D and Digital Fashion, which now I consider to be the two ideal means through which express myself. When I think an idea or a concept is interesting, I feel a strong inspiration that leads me to create a personal visual interpretation of it. I usually do this by creating characters who literally embody that idea, and I like to invent and tell their stories; this is what motivates me to create.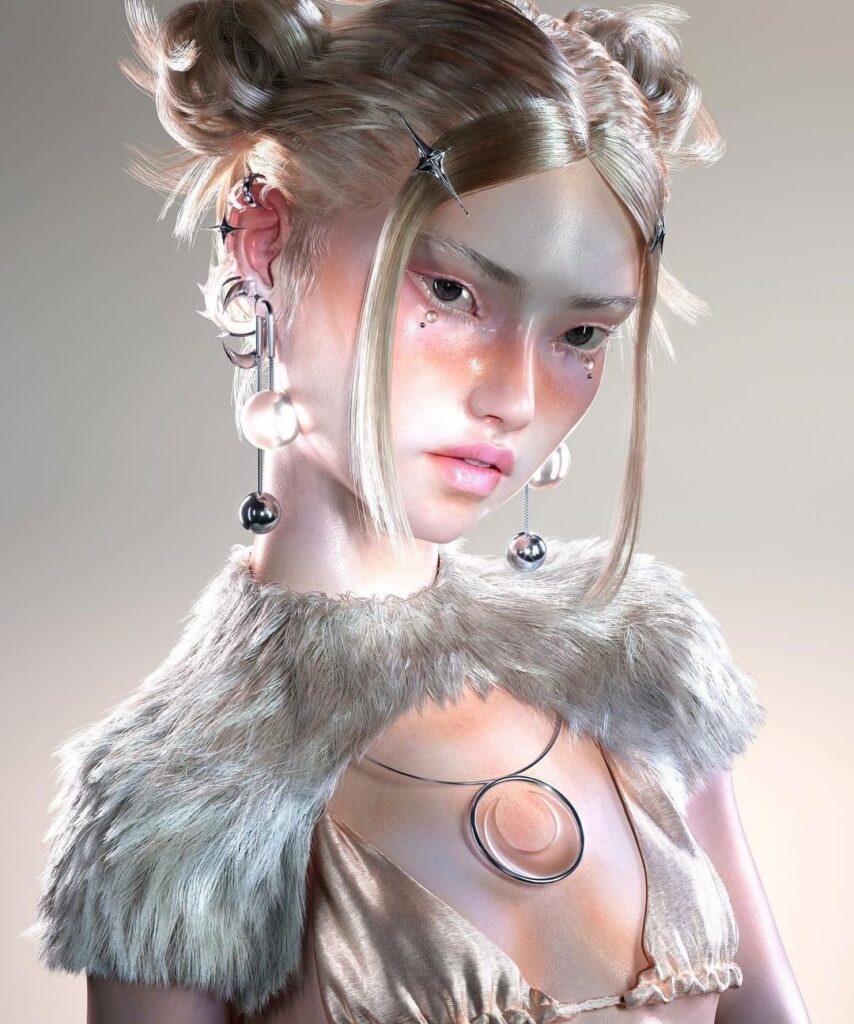 HOW WOULD YOU BEST DESCRIBE YOUR STYLE AND WHO/WHAT ARE SOME OF YOUR MAJOR INFLUENCES?
My 3D art is mainly based on characters who always personify a specific feeling or a concept. The main way through which I "visualize" a concept in my artworks ( besides from the physical aspect/face traits of the characters ) is by designing jewels and other fashion accessories for them. The uncommon and sort of weird design of the jewels that I invented always follow the main idea behind the artwork; every little detail is connected and has a purpose. The jewels always reflect the feelings of the character, and in this way the jewel itself embody a concept.
My major influences come from the fashion world: from designers, stylists and make-up artists that I like. I always try to keep myself updated about the latest trends, so that I can get inspired by them and I can reinterpret them following my vision of things. I am also get influenced by mythology, which is a secondary subject of my art. In these kinds of artworks I always try to achieve a combination between the ancient and the modernity, showing characters who transcend space and time, myth and reality.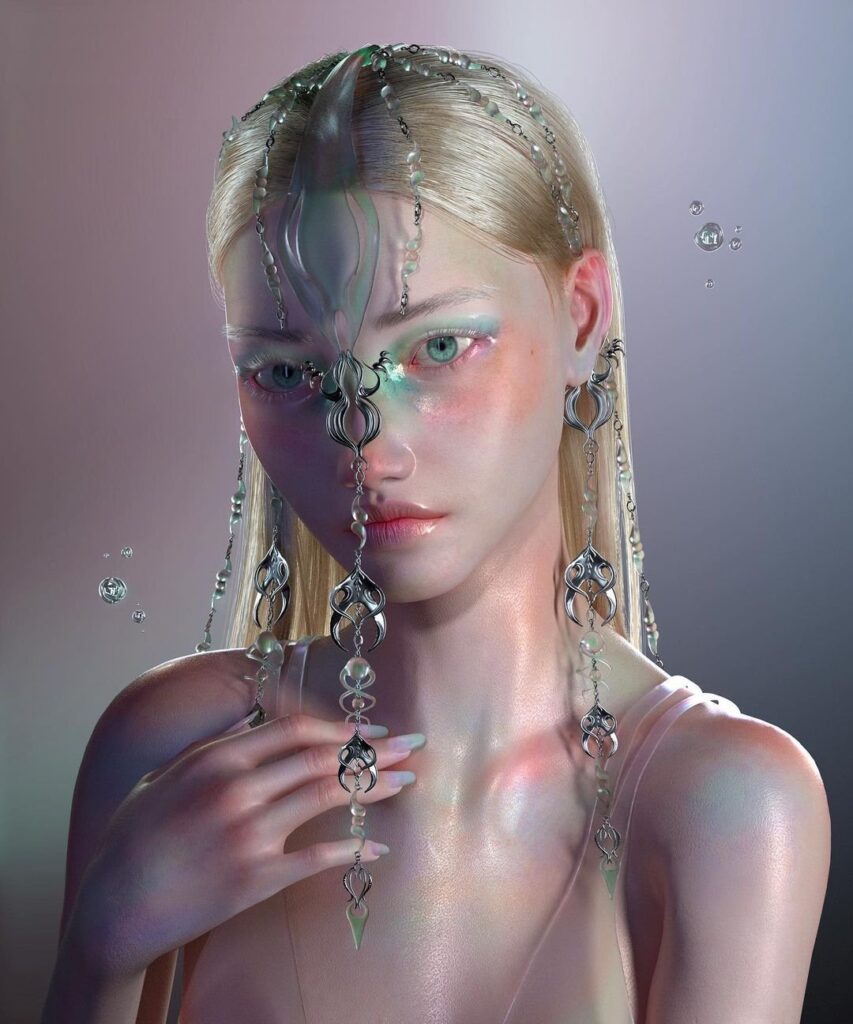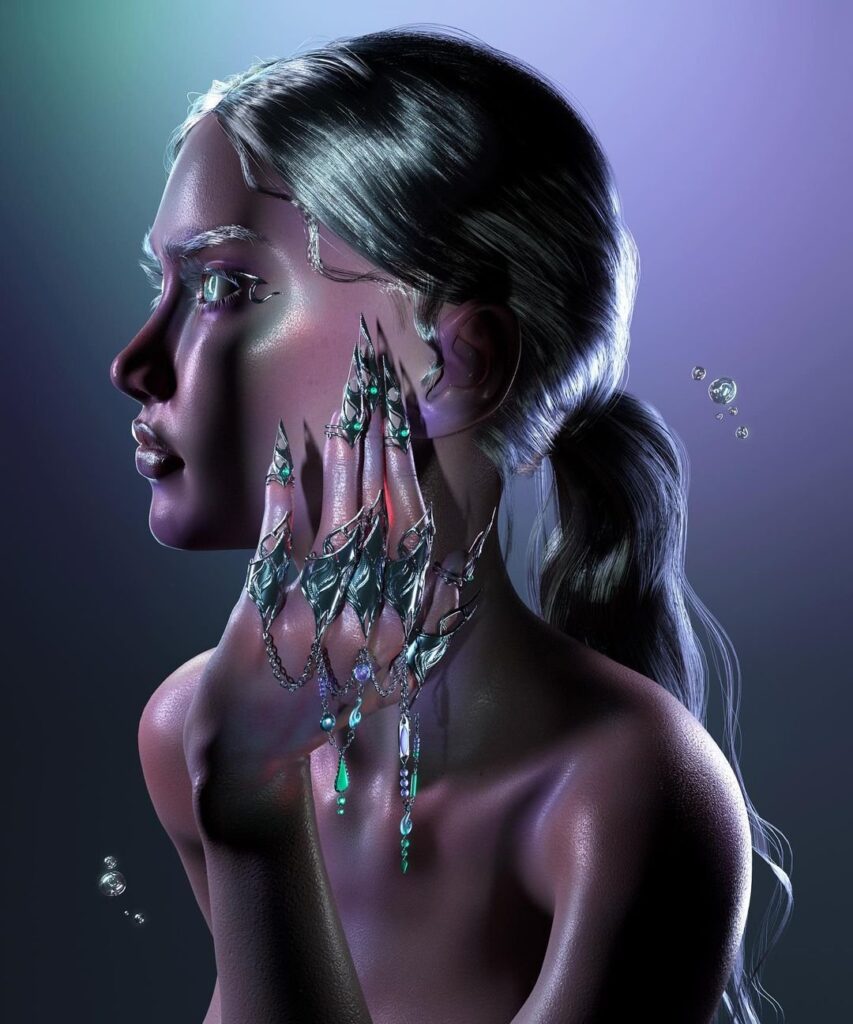 TELL US ABOUT YOUR WORKING PROCESS?
My working process always begins with sketches: behind every project that I make, there are hours of designing: each single element is part of a big creative process during which I give a concrete shape to my imagination, and their first shape is always a draw. Once I finish the sketches, I begin to model/sculpt them by using different 3D softwares, then there are the "texturing" and the "lighting" phases, which I consider to be the most exciting steps because I can finally see them "coming to life"; Lastly there's the "rendering" of the final image. Each aspect of the artwork, from the chromatic palette to the hairstyle of the character, is made in order to follow a specific "style". When I create an artwork, I try to put all my attention to each detail of it. As a perfectionist, I love to spend as much time as possible curating the small details of a piece.
SEND A MESSAGE TO YOUR FUTURE SELF
I hope your head is still in the clouds.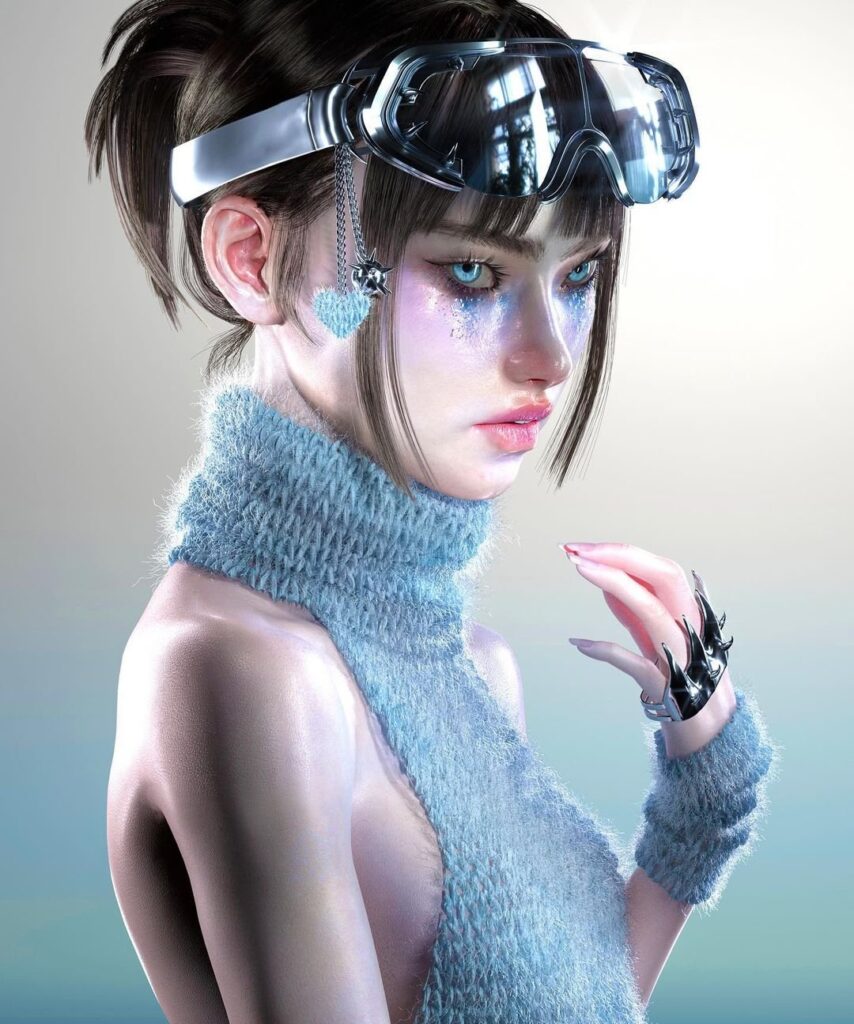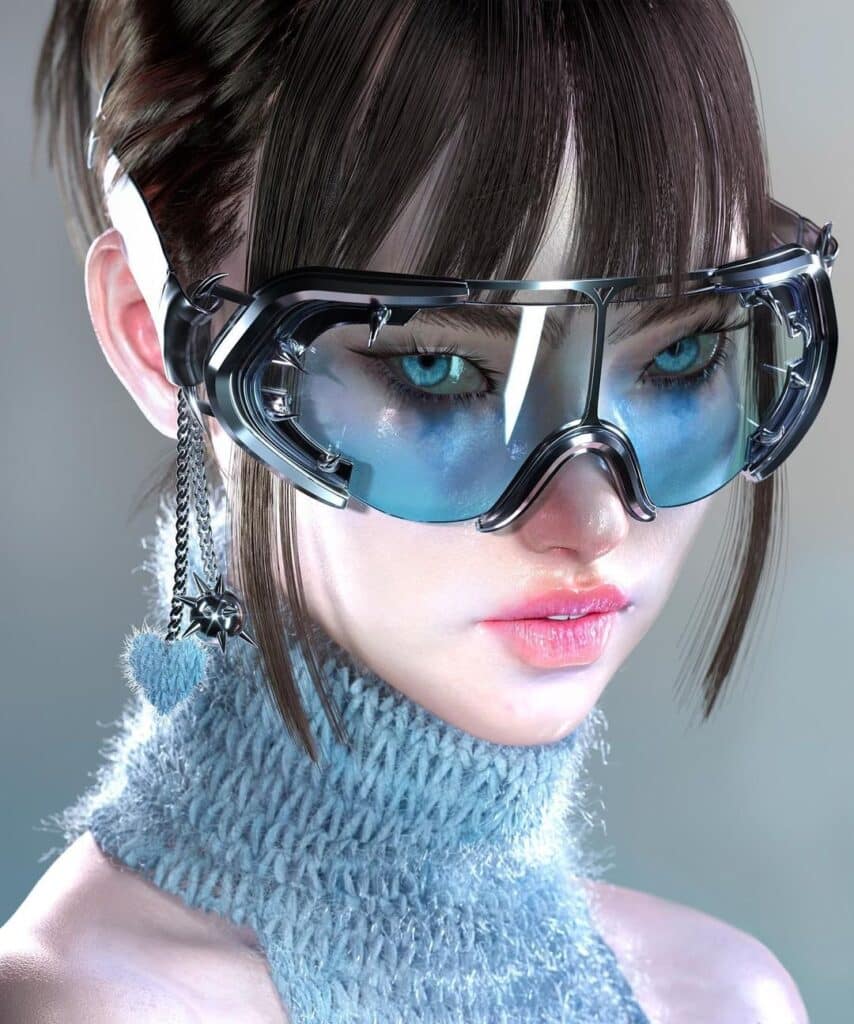 INFORMATION
Images with courtesy of Aurora