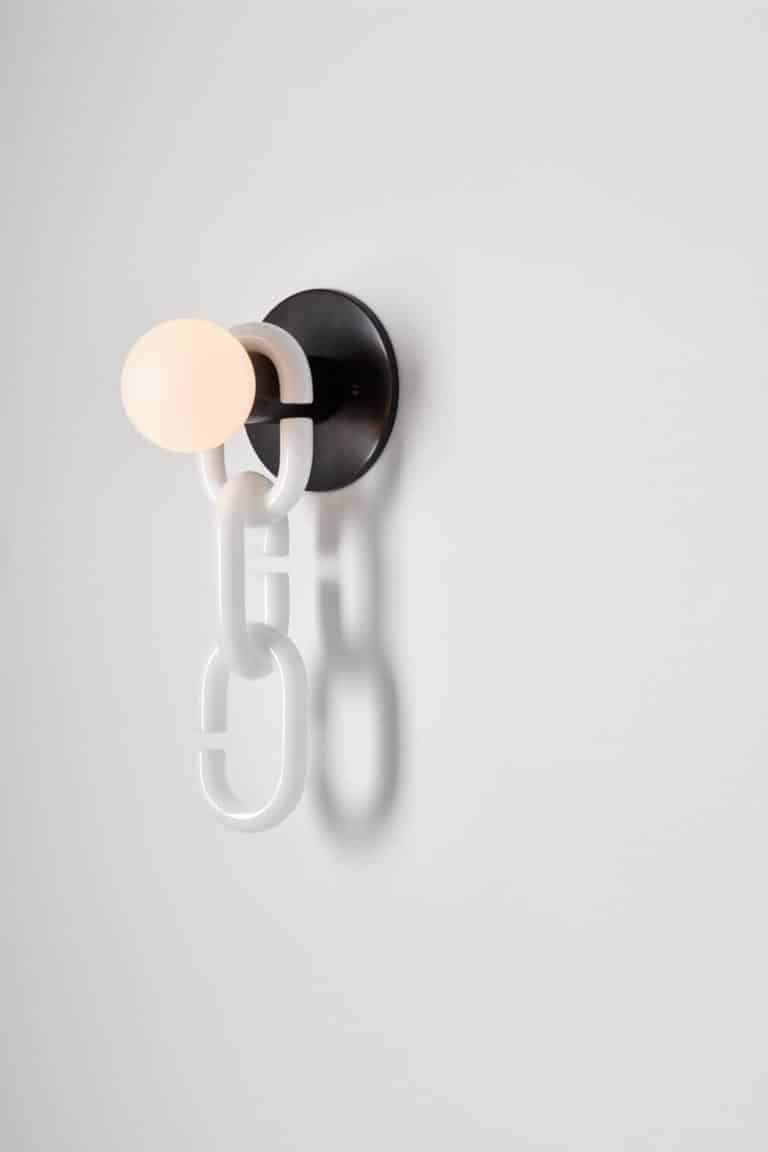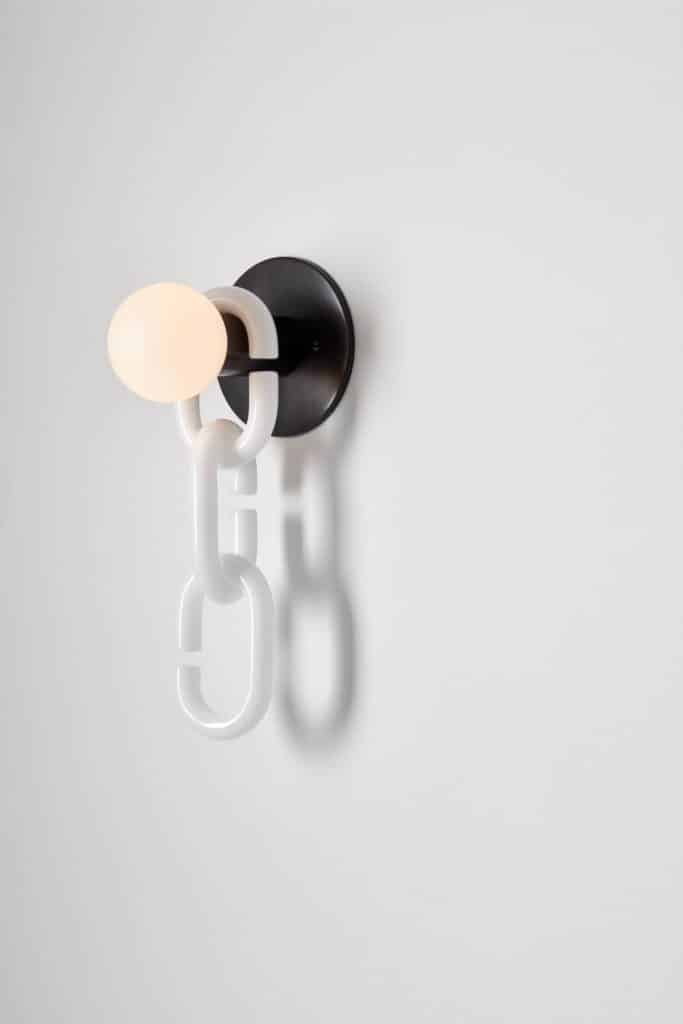 Brooklyn designers Trueing are launching Cerine, their newest collection of lighting, for New York's Design Week.
The line includes two pendants, a floor lamp, and a sconce—each composed with a handcrafted glass chain as an integral design element. Japanese label pas de Calais will host the new pieces as an installation in their SoHo flagship, for a special collaboration between the two brands. Debuting at pas de Calais' Broome Street Flagship on May 15, 2020, Cerine will be installed as a special conversation between the two brands, which share a dedication to craft and pioneering new uses of age-old materials.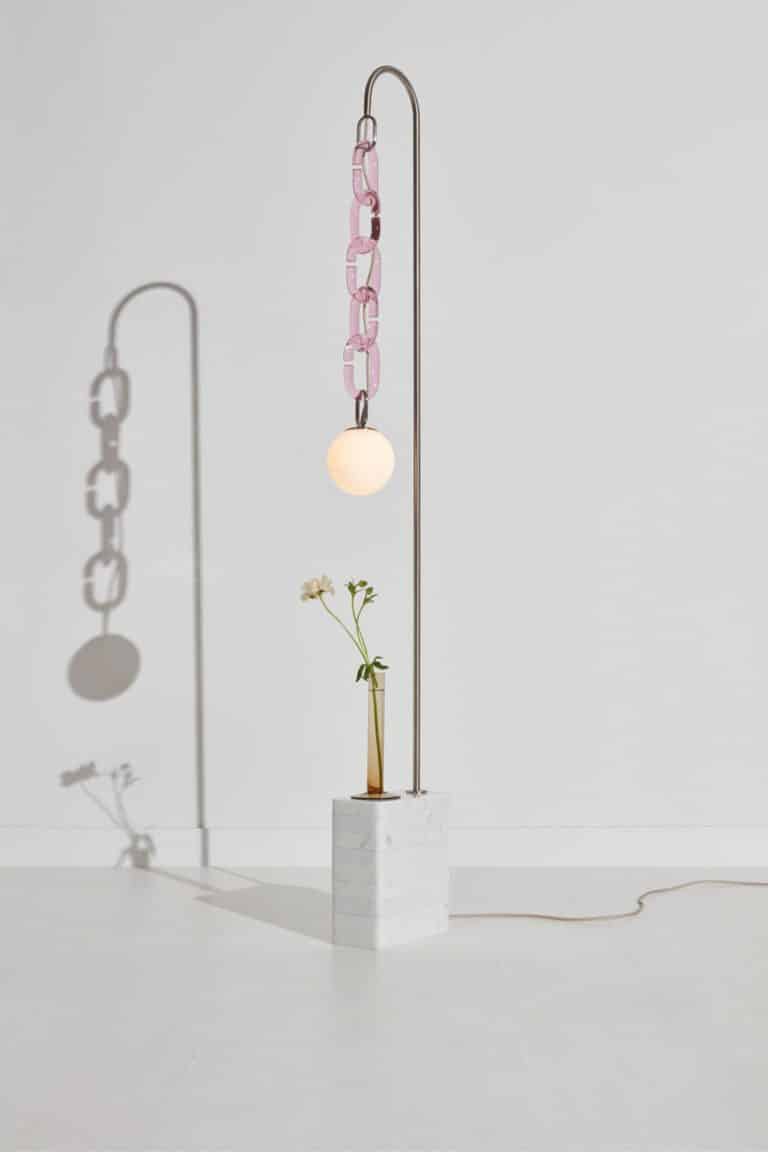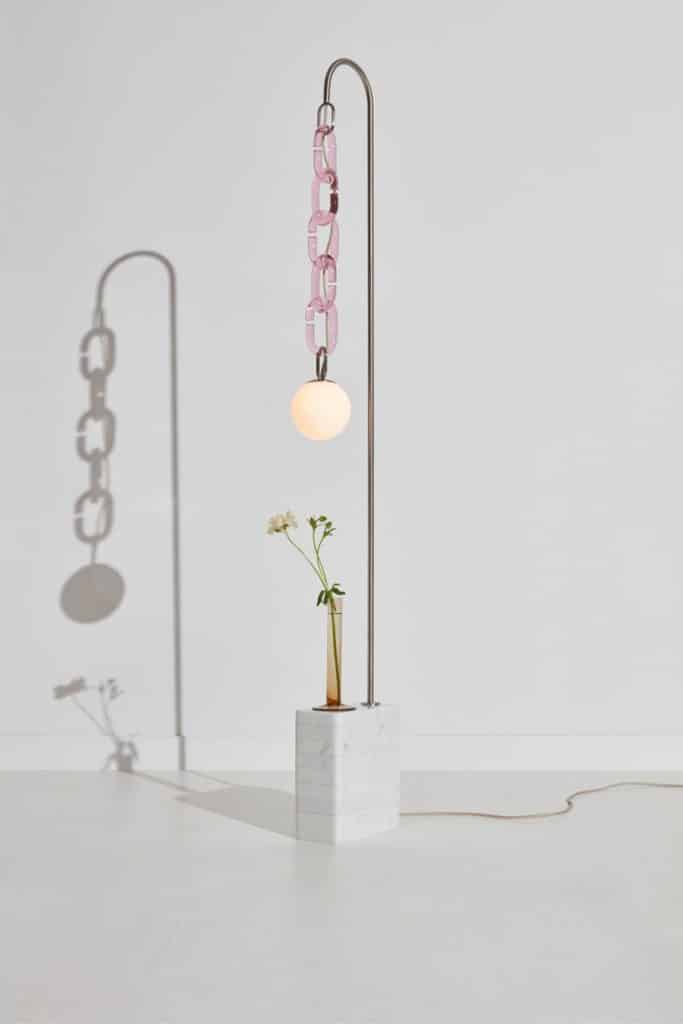 Trueing's new fixtures are designed as an homage to the ubiquitous chain link—an object that is seldom decorative and functional simultaneously. Inspired equally by delicate golden chains worn around the neck; rough metal versions found in shipyards; and the decorative chain motifs that grace beaux-arts façades, Cerine's design links functionality with aesthetics. To this end, Trueing's chain is hand-formed from crystal-clear borosilicate glass—lamp-worked into a sturdy series of links. These support an illuminated orb, made from mouth-blown globes, available in either white opaline glass or a variety of custom colors.
The collection includes pendants, a sconce, as well as a special swagged fixture, which uses 22 hand-formed links and two attachment points to create a large inverse arch. The chain will also be available as objects and mobiles, offered in 7 different colors of a glass rod. The floor lamp, with a base made from stacked Carrara marble, dangles a five-link length of chain from an arched arm, using the same mouth-blown globe surrounding an LED light source. The collection is designed to offer flexibility and the option for customization—with different compositions that use the chain both structurally and decoratively, with each link sized to about 3in wide and 5in tall.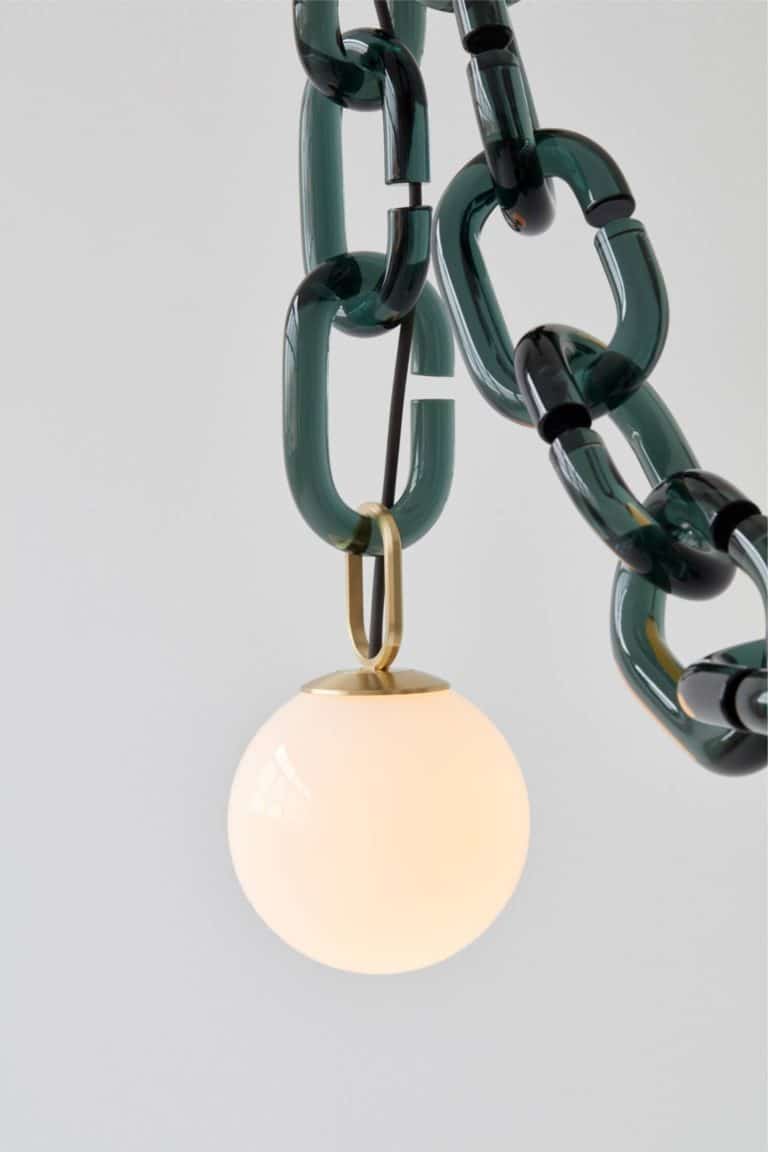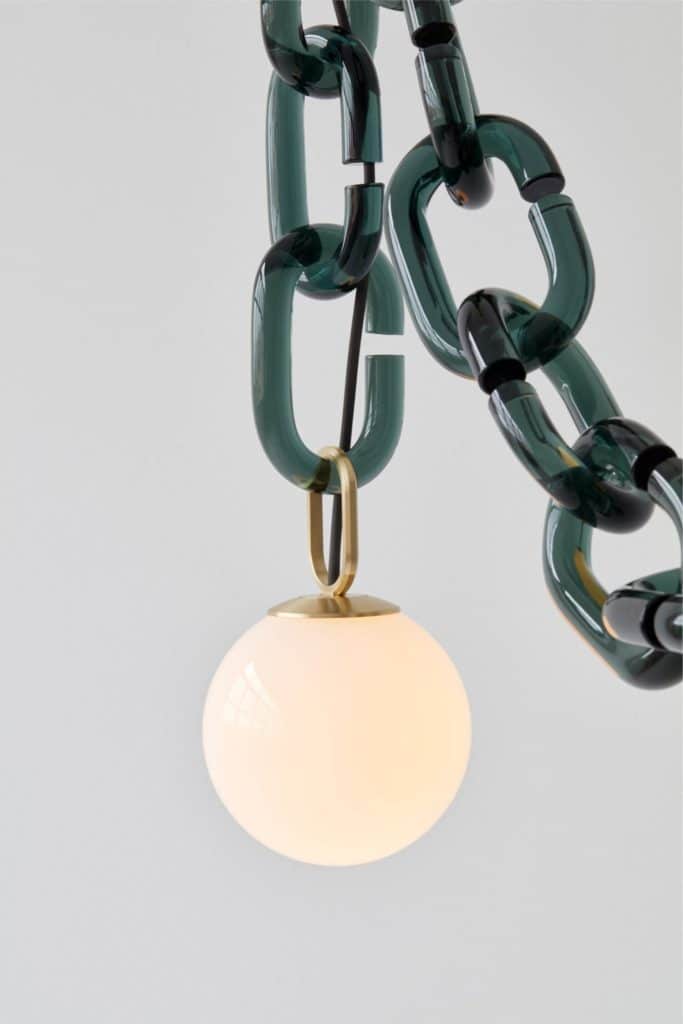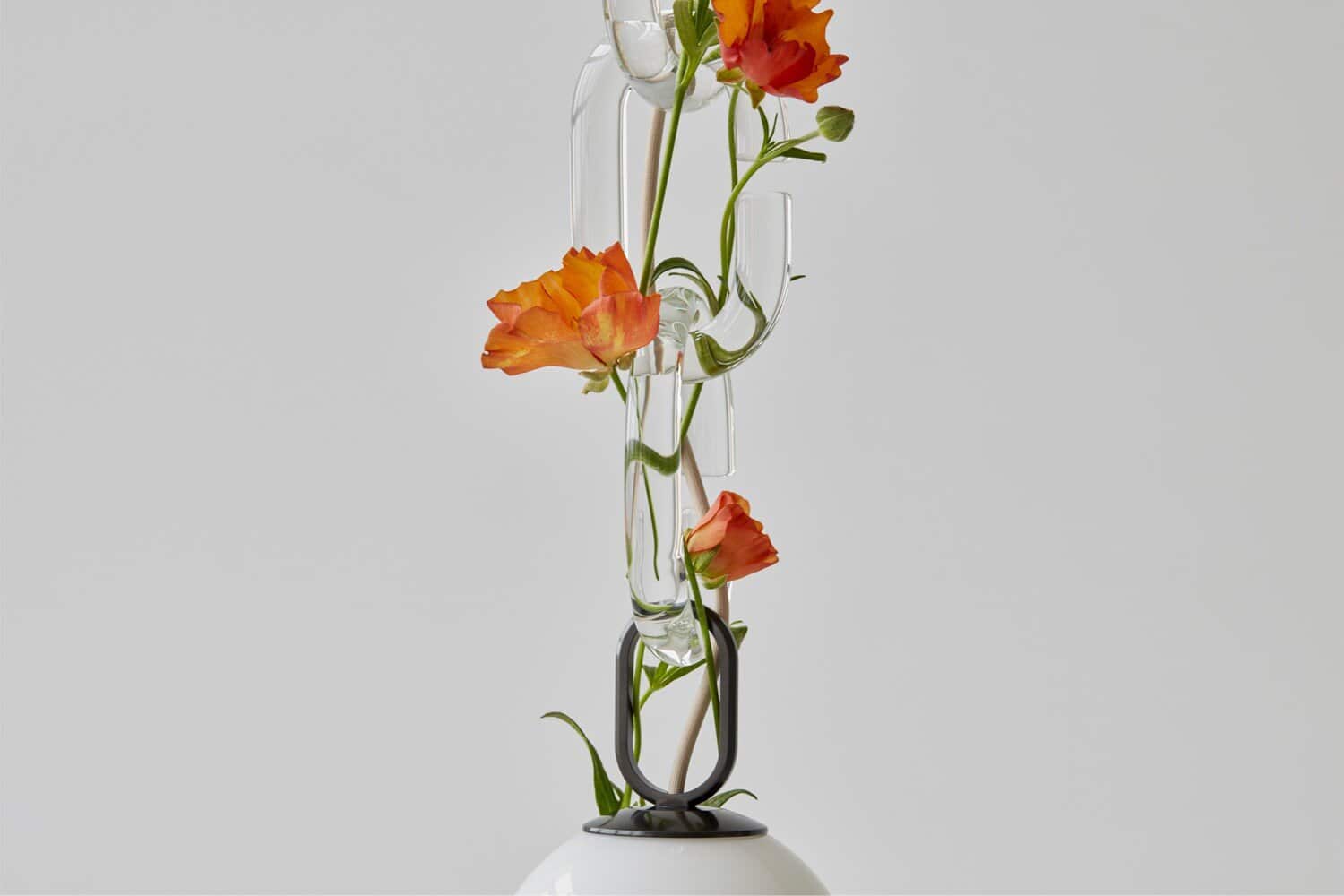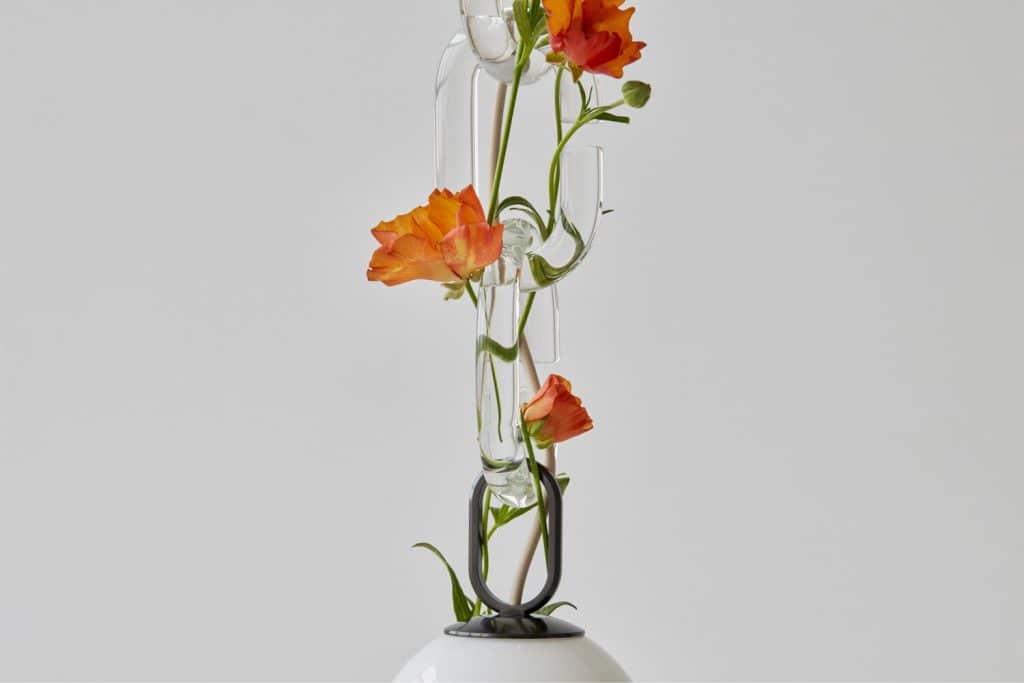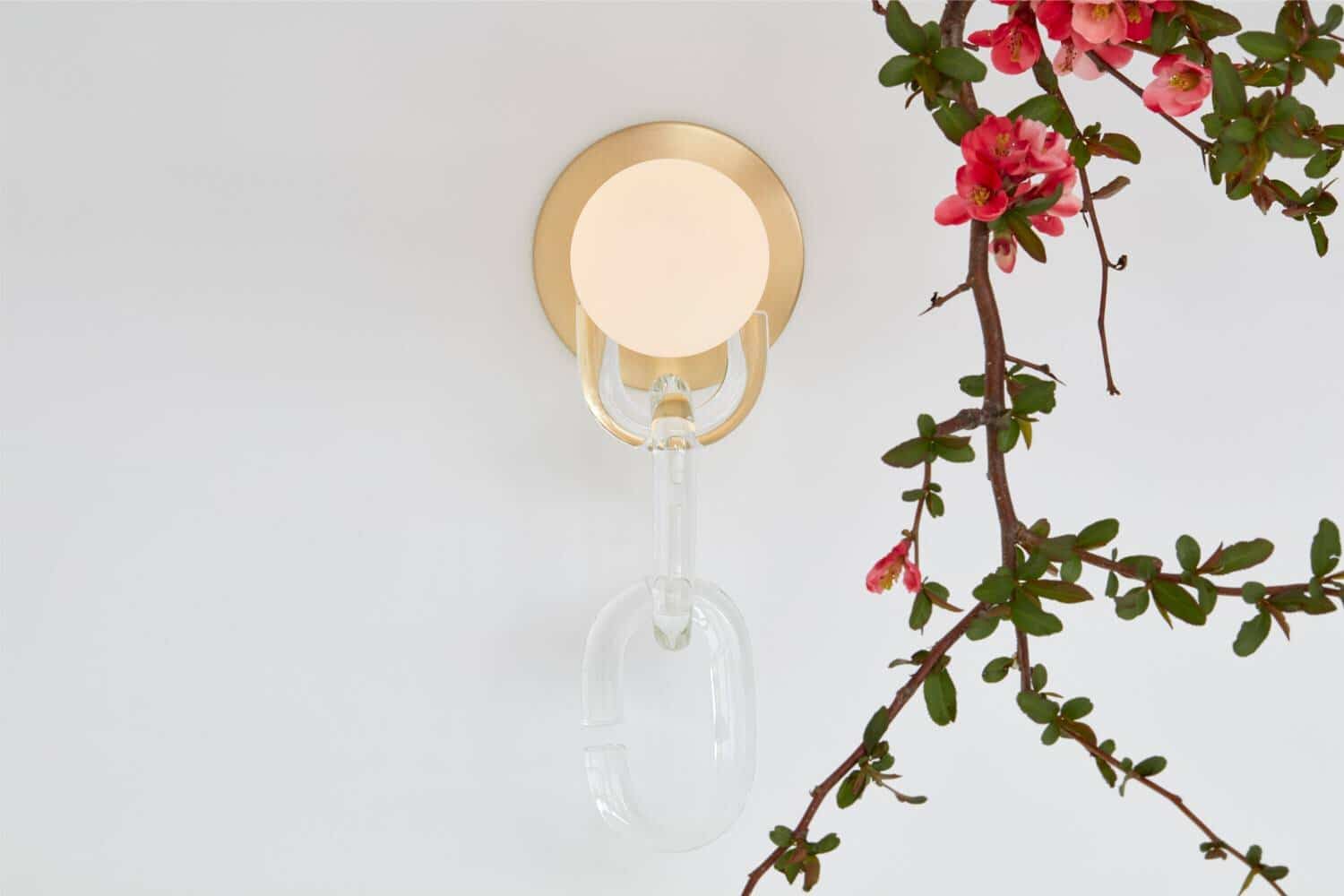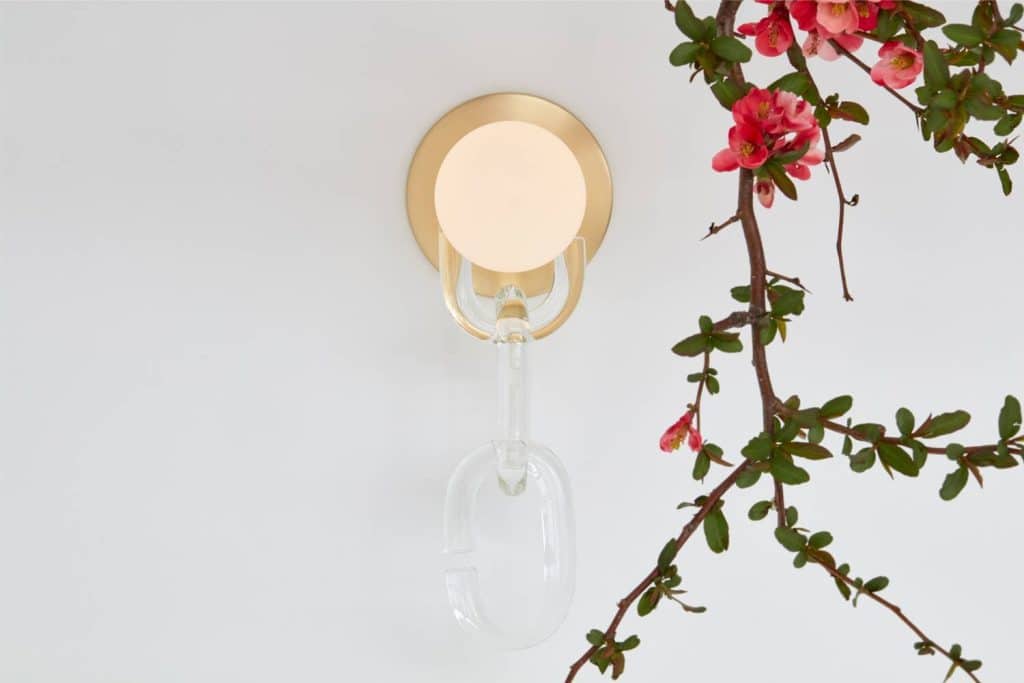 INFORMATION
All images with courtesy of Trueing