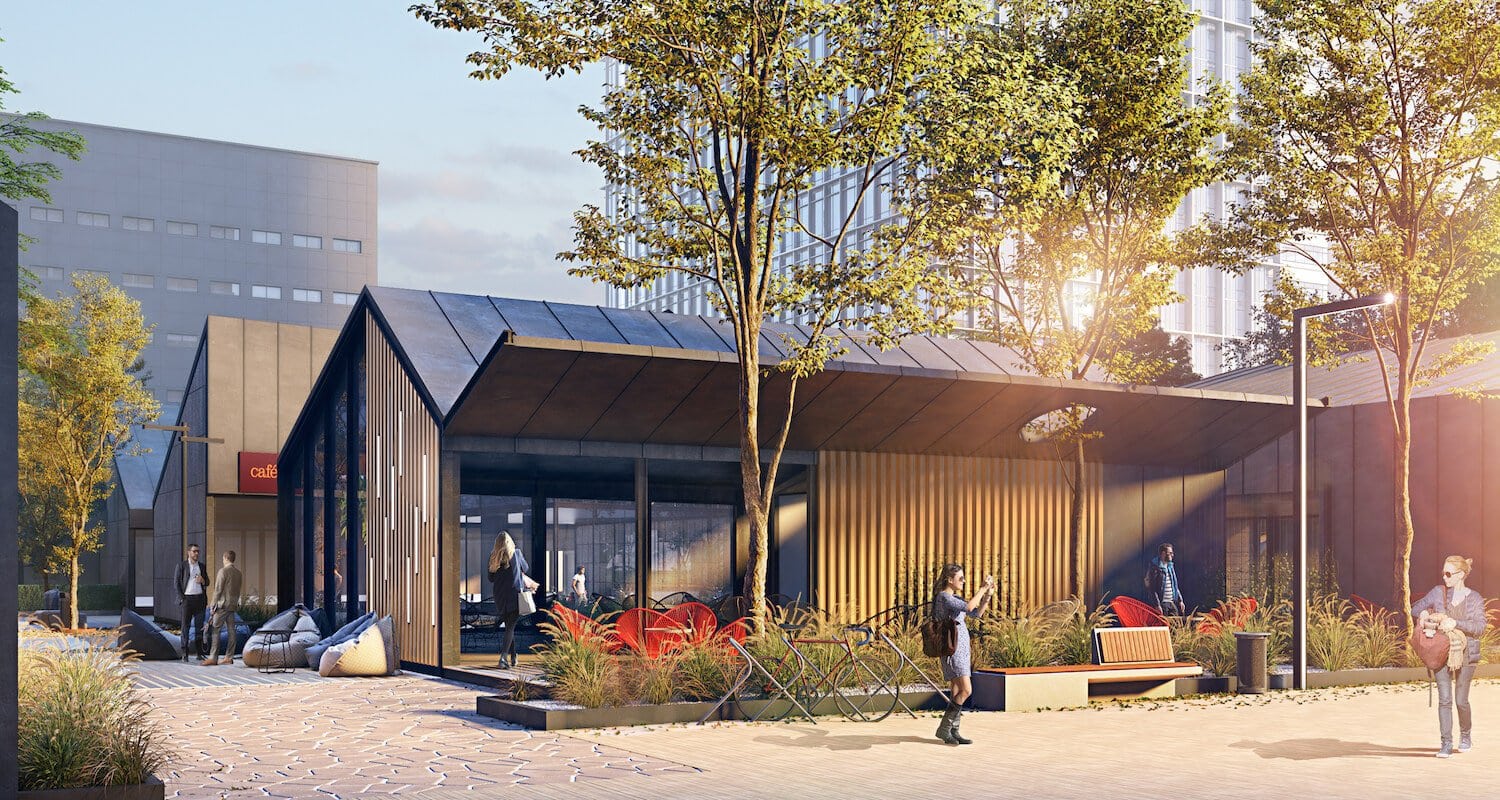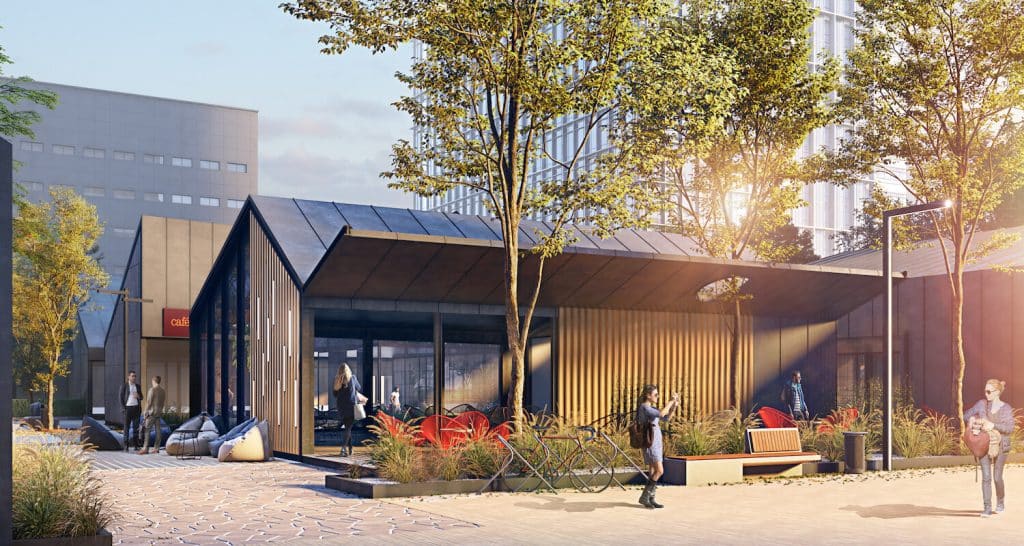 In the dynamic world of architecture, the realm of unbuilt projects often holds a captivating allure. These unrealized visions showcase the creativity, innovation, and ambition of architects, offering glimpses into what could have shaped the urban fabric. One such remarkable endeavor is the collaborative project between Erez Shani Architecture and Y. Lavie Architects and Urban Planners – a visionary compound designed to bridge two municipalities, Petah-Tikva and Givat Shmuel, in Israel.
Despite remaining a blueprint, this mixed-use concept embodies the harmonious fusion of diverse functionalities and the enrichment of urban living. The masterminds behind this imaginative venture are Erez Shani and Yochi Lavie, both acclaimed architects in their own right. Drawing on their extensive expertise and innovative spirit, they embarked on an ambitious journey to create a landmark that would seamlessly connect Petah-Tikva and Givat Shmuel, while enhancing the urban experience for residents, workers, and visitors alike.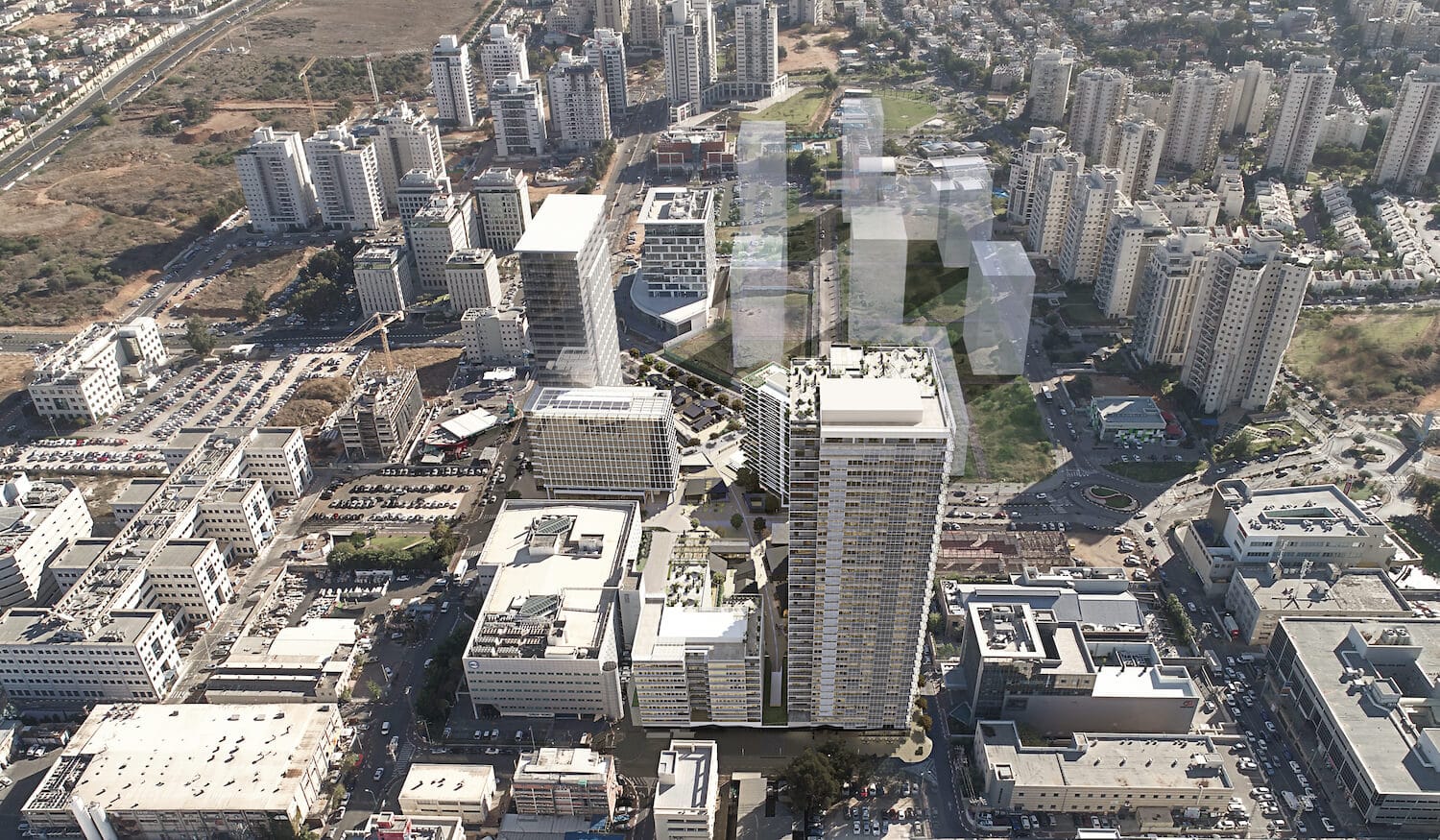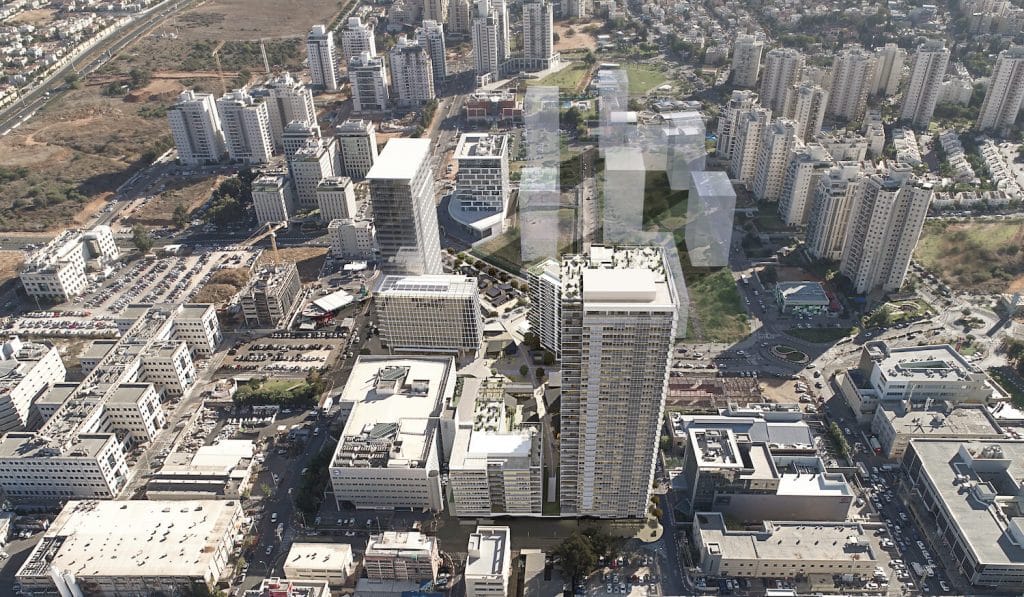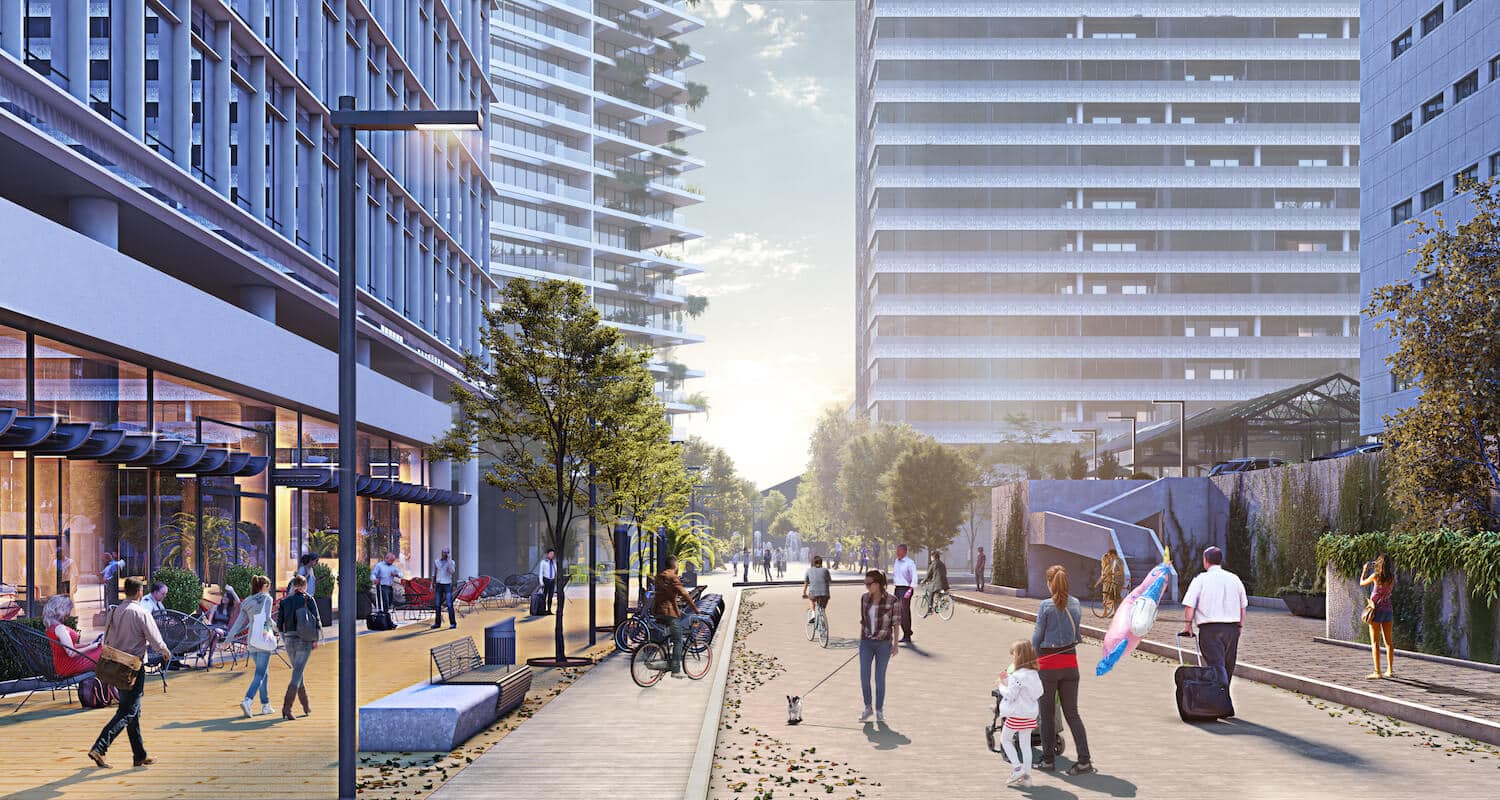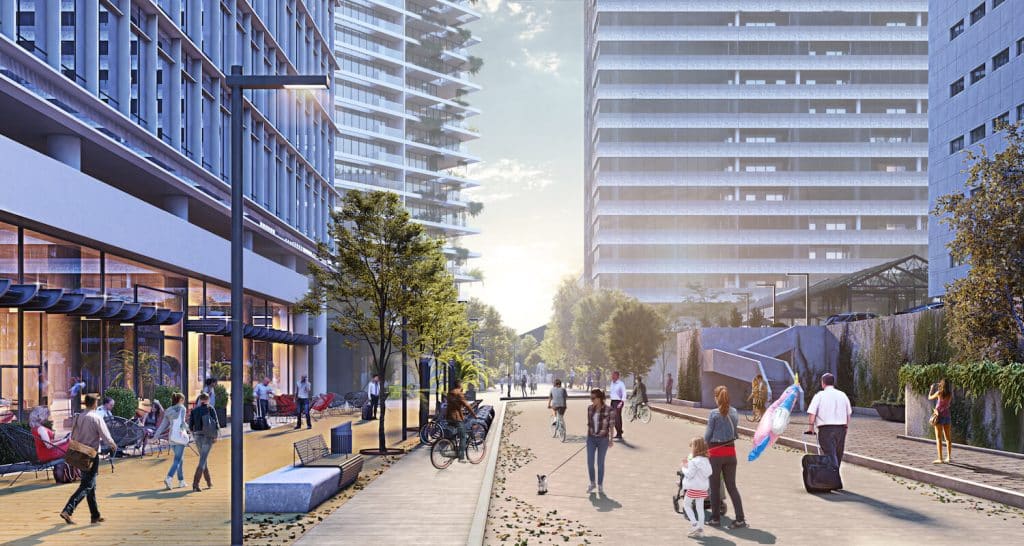 Spanning an impressive 200,000 square meters within a 24,000 square meter site, the compound envisions a holistic blend of functions. The mixed-use typology encompasses housing, offices, retail spaces, cultural hubs, and landscape features, underscoring the architects' commitment to crafting a self-contained community. This thoughtful amalgamation of elements creates a microcosm of urban life where residents can live, work, shop, and engage in cultural activities without leaving the compound.
The compound's design seamlessly merges aesthetics with functionality. The architects, with a keen understanding of the Israeli climate, incorporate sustainable design principles that utilize natural light and ventilation, promoting a comfortable and eco-friendly environment. Open plazas, green spaces, and pedestrian pathways weave throughout the complex, inviting communal interaction while providing a respite from the urban hustle.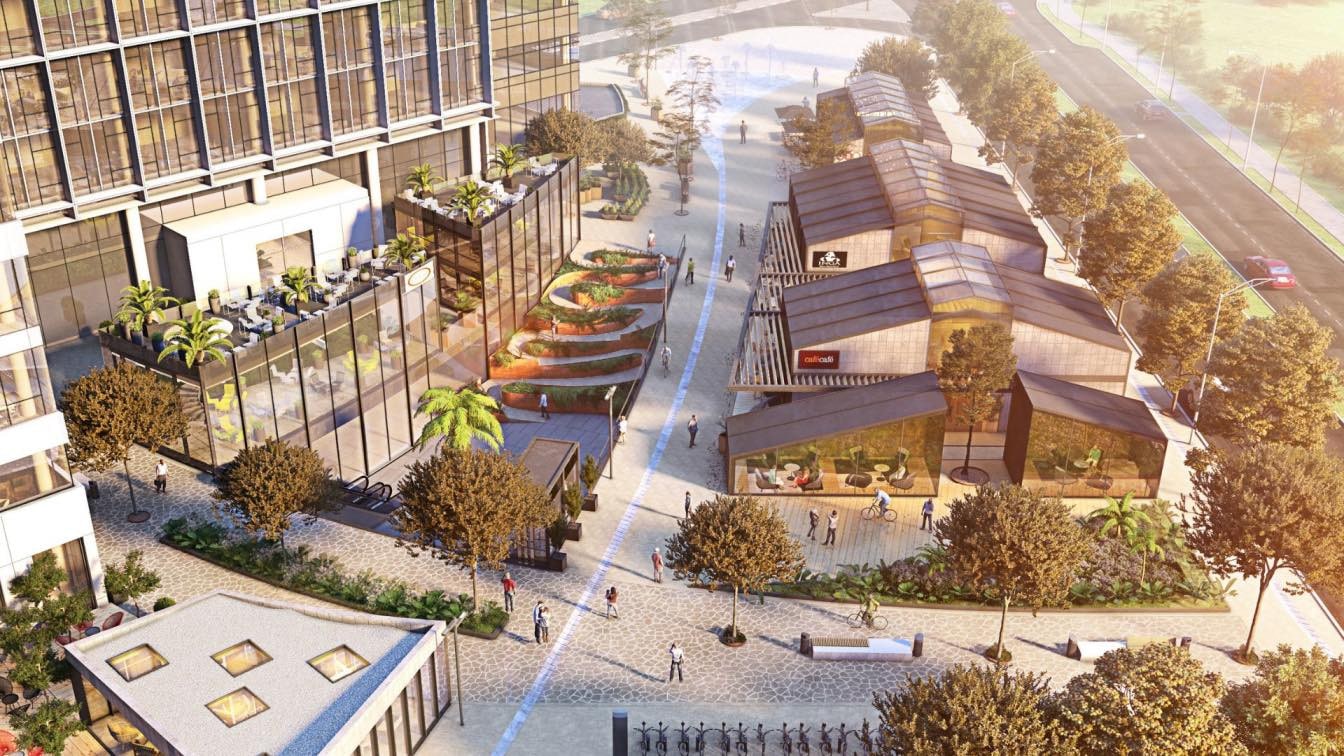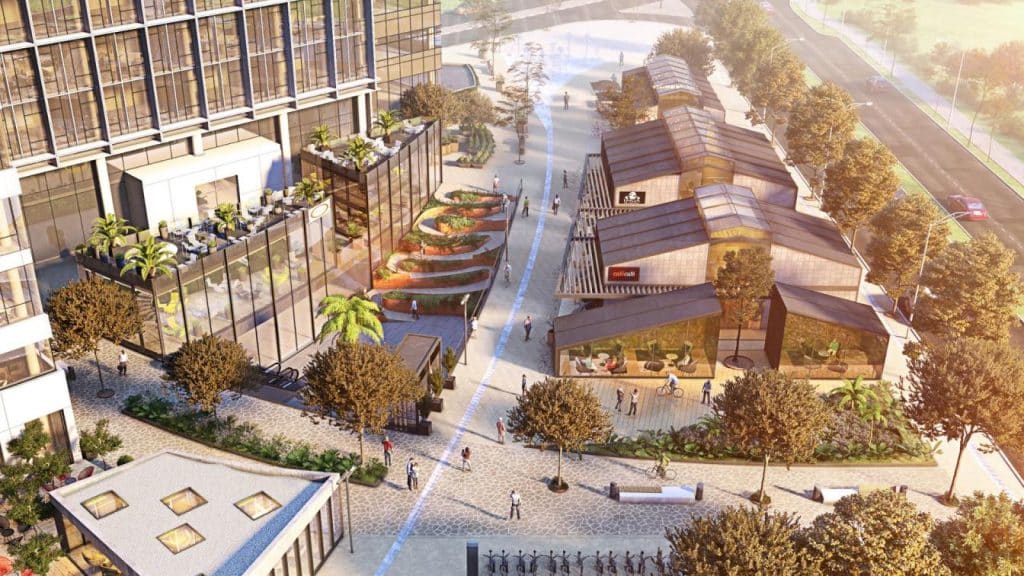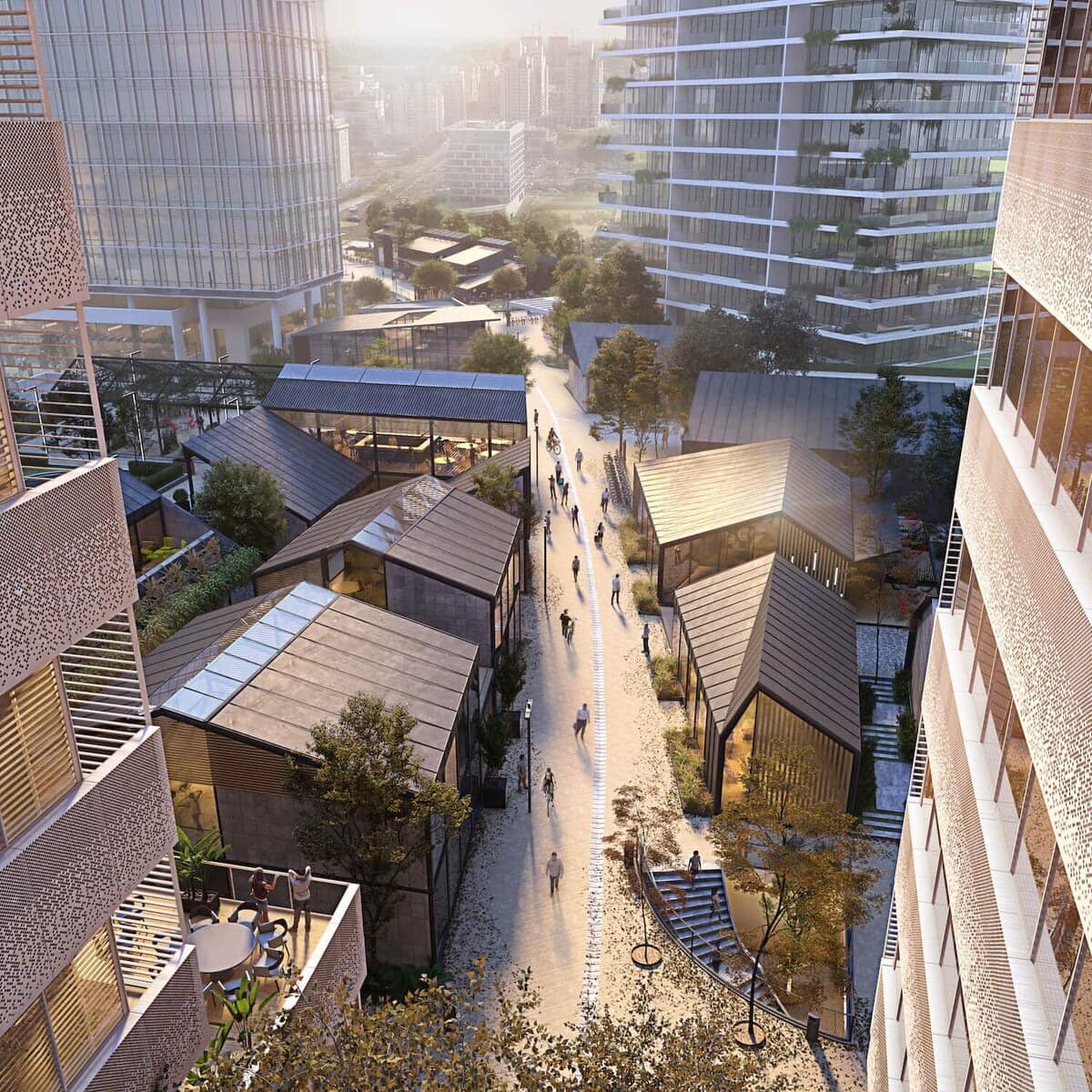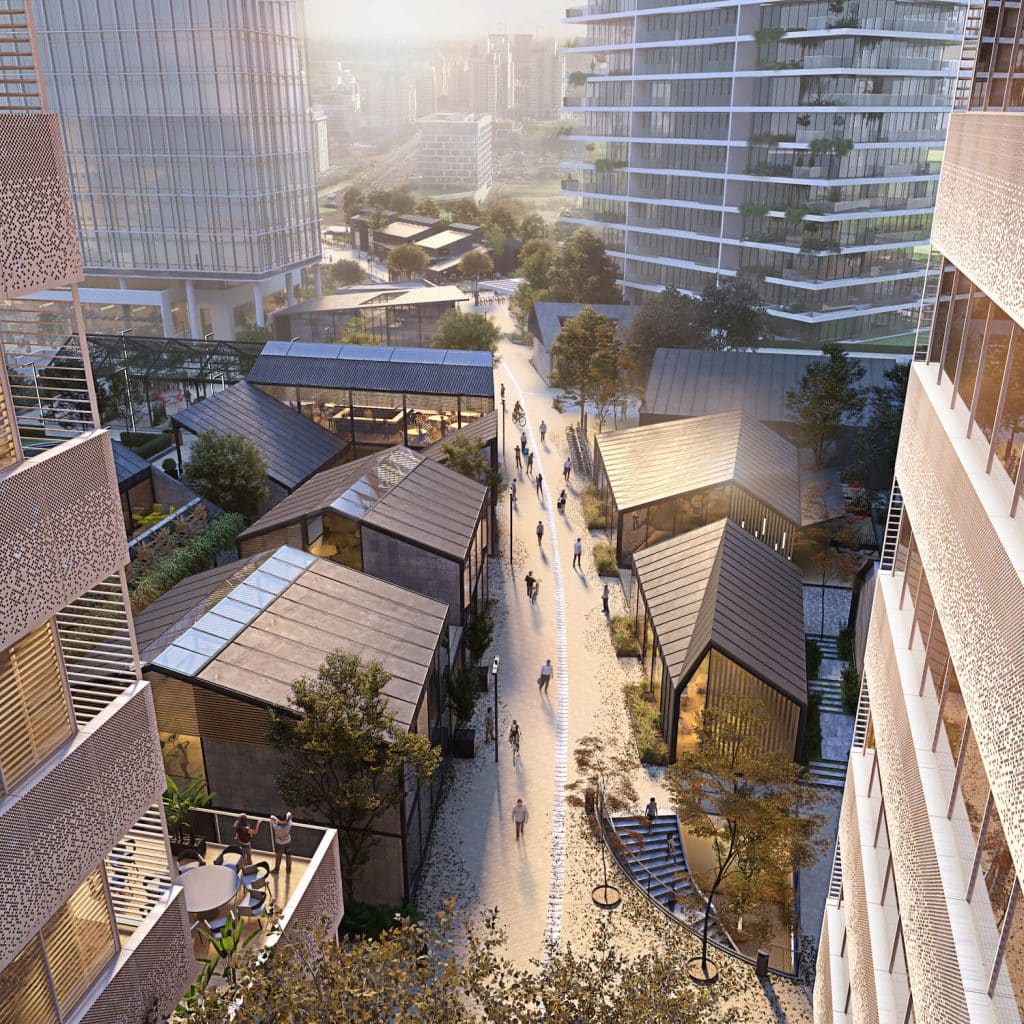 Collaboration lies at the heart of every groundbreaking project, and this endeavor is no exception. Erez Shani and Yochi Lavie partnered with Moshe Rabinovich, a collaborator who contributed valuable insights to the project's realization. Such partnerships illustrate the interdisciplinary nature of architecture, where diverse talents converge to shape the built environment.
This compelling project, commissioned by a private client, signifies a forward-thinking approach to urban design. While it remains an "Urban Design Scheme" in its current status, the compound's vision holds the promise of redefining the urban landscape. Although the completion year is yet to be determined, the project already contributes to the discourse on innovative design and sustainable urban living.