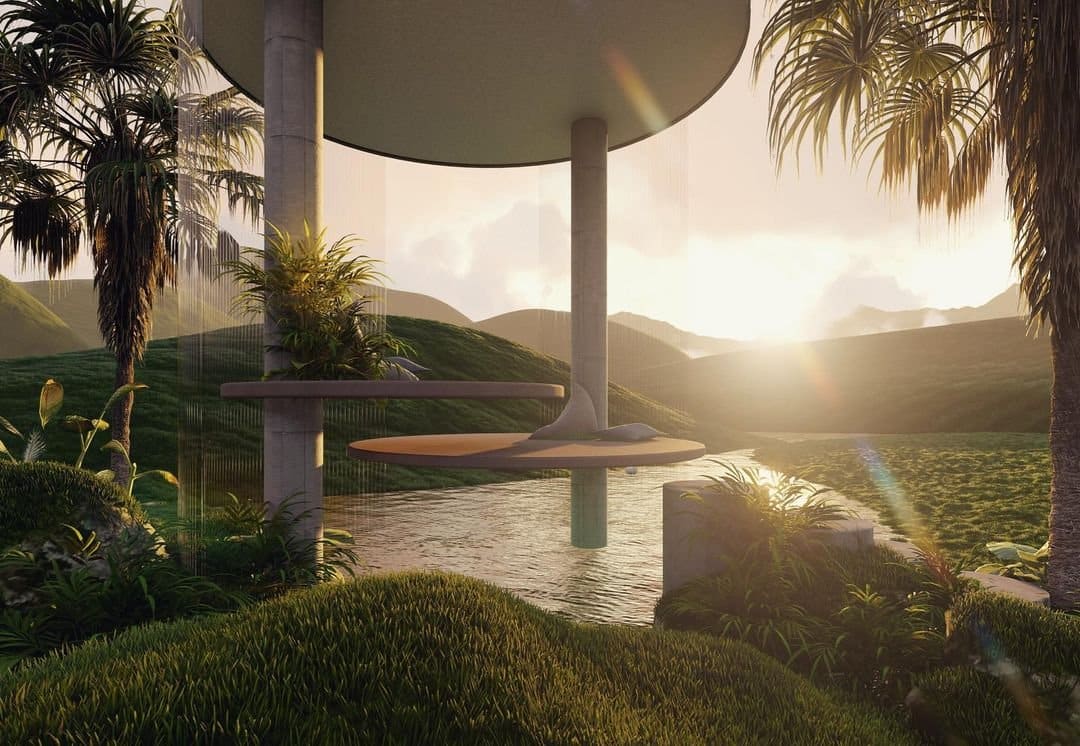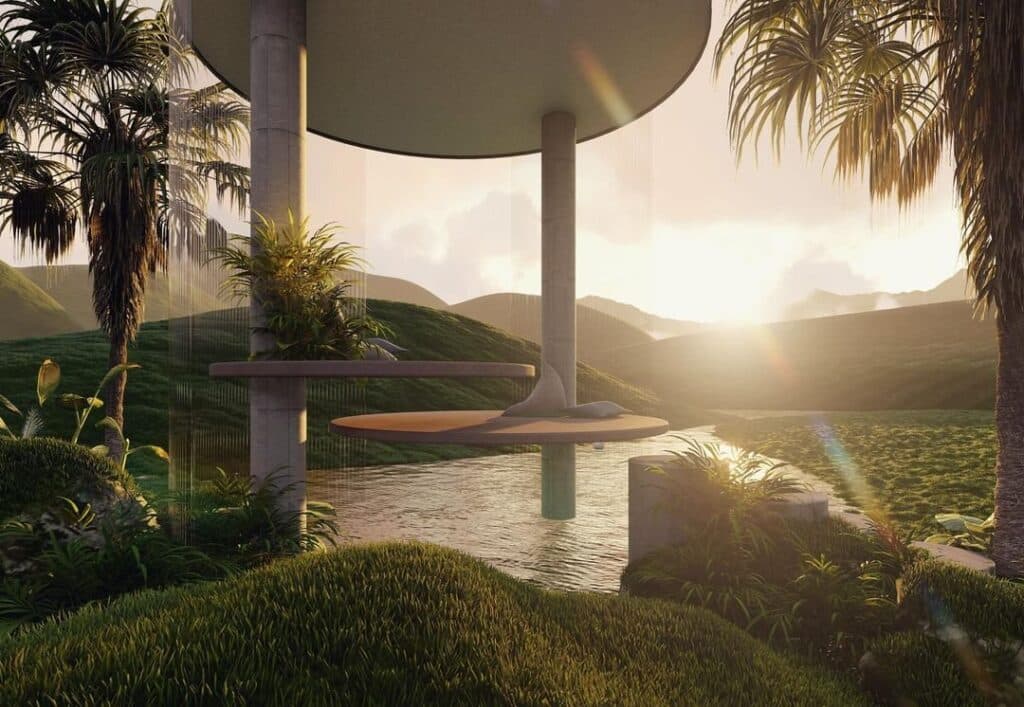 PLEASE INTRODUCE YOURSELF
I am an interior designer and a 3d artist who loves creating spatial compositions and surreal art. I have been currently experimenting a lot with my furniture pieces, lighting fixtures, and some rugs, I tend to create spaces or objects that break the daily monotones of becoming conversation starters.
HOW DID YOU GET INTO ART AND WHAT MOTIVATES YOU TO CREATE?
I grew up in Jaipur, a city that is filled with rich culture, art, design, and material palettes. If I were ever asked to describe my memory of staying in a city like this, a giant carousel would start playing in my head, the vivid colors set against the warm tones of yellow stones. Growing up in Jaipur, I always deliberately took the route from the old city, The rhythms, patterns, and repetitions tranced me. While one could make the connection to this city through its rich vibrant hues, I chose to dwell myself into the lines and the patterns that formed within the chaos.
Visualizza questo post su Instagram
Visualizza questo post su Instagram
WHAT MEMORY DO YOU RECALL MOST VIVIDLY FROM CHILDHOOD ABOUT YOUR CREATIVE TALENT?
All my artworks are a rendition of my memory lane that lives in my subconscious head. I was always fond of questioning the why, breaking the monotones around me. One of the fondest memory is walking down to the park every evening with my grandma and catching a leaf from this giant tree and making a confetti out of it or catching patterns and shadows that the street light created through the jaali in my bedroom late in the night.
HOW WOULD YOU BEST DESCRIBE YOUR STYLE AND WHO/WHAT ARE SOME OF YOUR MAJOR INFLUENCES?
I usually imagine a surreal world where I can defy the set notions, the conventional monotones. Each artwork evokes an emotion, be it a beautiful faded memory of my mother playing her favorite song on the radio or be it a visual rendition of how my brain looks when I'm developing a new concept or zoning out. Each visual that one sees should just bring them to ease. the simple Sundance that creates shadows on the grass or the misty rains that fog out the horizon. I love the works of Neri Oxman, Olafur Eliasson, Piet Oudolf, Thomas Heatherwick, Charles and Ray Eames, and Oki Sato from Nendo.
Visualizza questo post su Instagram
Visualizza questo post su Instagram
HOW DO COMMERCIAL PRESSURE AND THE BUSINESS OF ART AFFECT, SHAPE, OR GUIDE YOUR CREATIVE DECISIONS?
Usually, I take on commercial projects that resonate with my ideologies or create excitement in me. It's just not another client work for me, rather it's a devoted time spent on creating another surreal art. Sometimes as an artist you get caught up with your commitments so much that your personal art suffers. I truly love what I do, it brings me peace. Often times you have to set your priorities right and do what is best for the business.
YOUR FAVORITE BOOKS, SONGS, FILM
The forest of enchantments by Chitra Banerjee Divakaruni, the palace of illusions by Chitra Banerjee Divakaruni, and a thousand splendid suns by Khali Hosseini.
I love listening to lata Mangeshkar or Kishore Kumar's old retro songs while working.
SEND A MESSAGE TO YOUR FUTURE SELF.
Be confident in what you do, every art that you create, every energy spent on creating a vision is well worth it, The final outcome doesn't matter the journey towards it and the process that drives you there-just enjoy it.
Visualizza questo post su Instagram
Visualizza questo post su Instagram
Visualizza questo post su Instagram
INFORMATION
Images with courtesy of Vartika Jangid