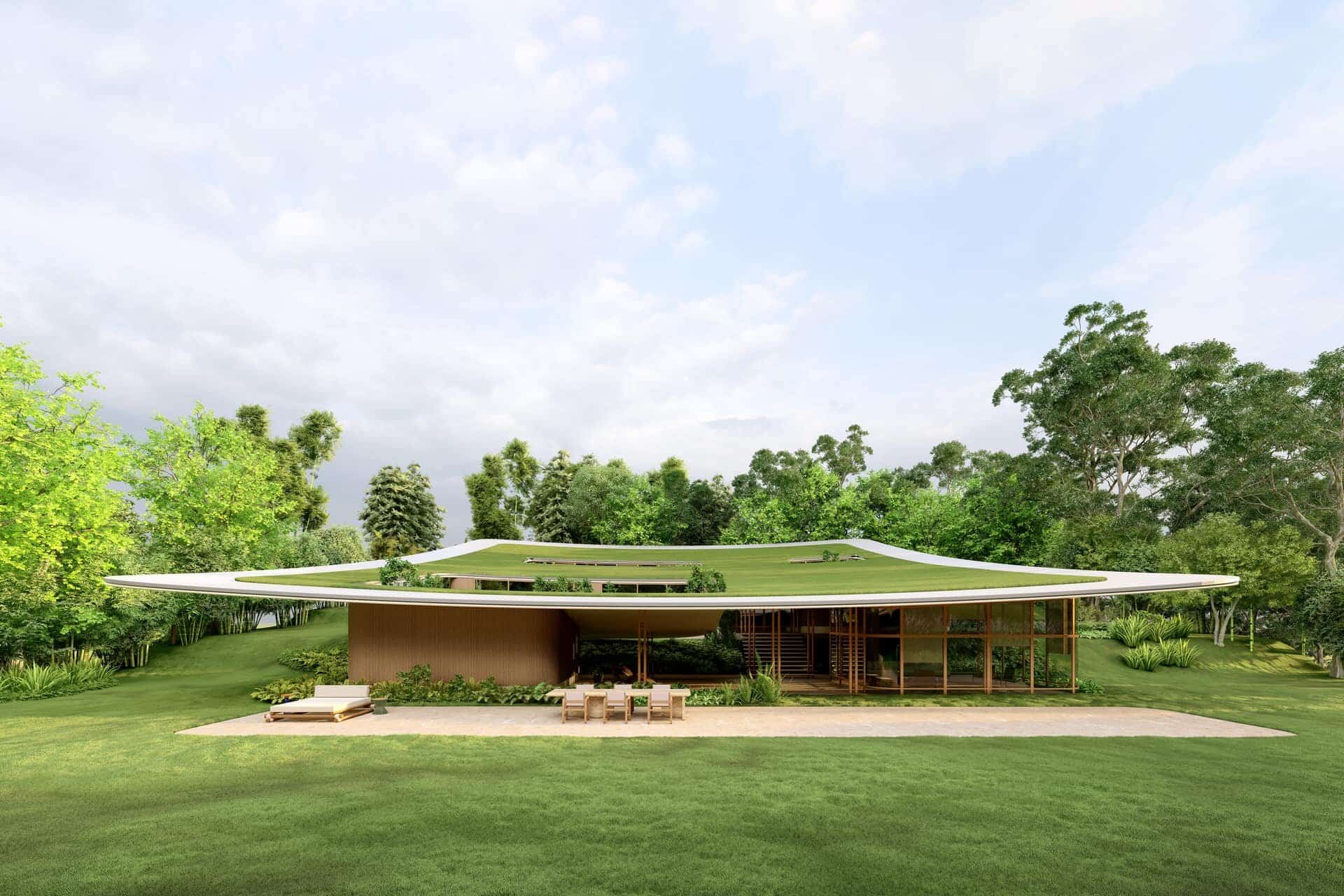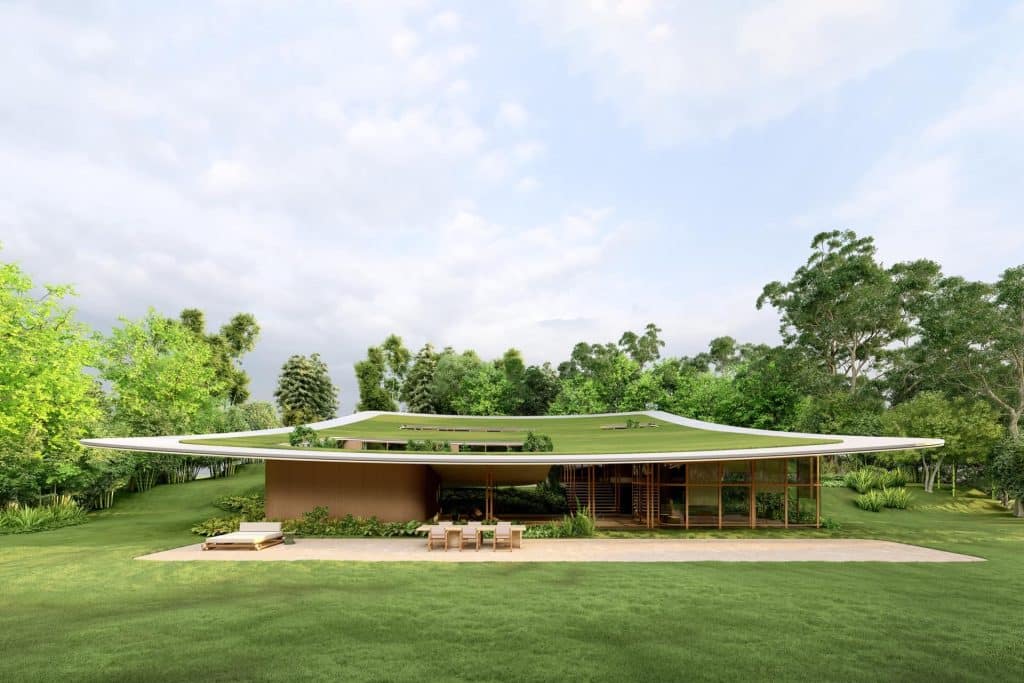 Designed using the ancient indigenous "Taperá style" as a reference, usually characterized by being a visually simple home, with open walls and simple enclosures, this residence translates that concept to contemporaneity, using natural lighting and ventilation to its advantage.
Separated in three levels, the topmost being the main entrance and social level, hosting a living room, dining area, social kitchen and service kitchen, guest bathroom, and a breakfast room. The intermediate level encloses all three suites, with floor-to-ceiling windows towards the roof openings and laterals.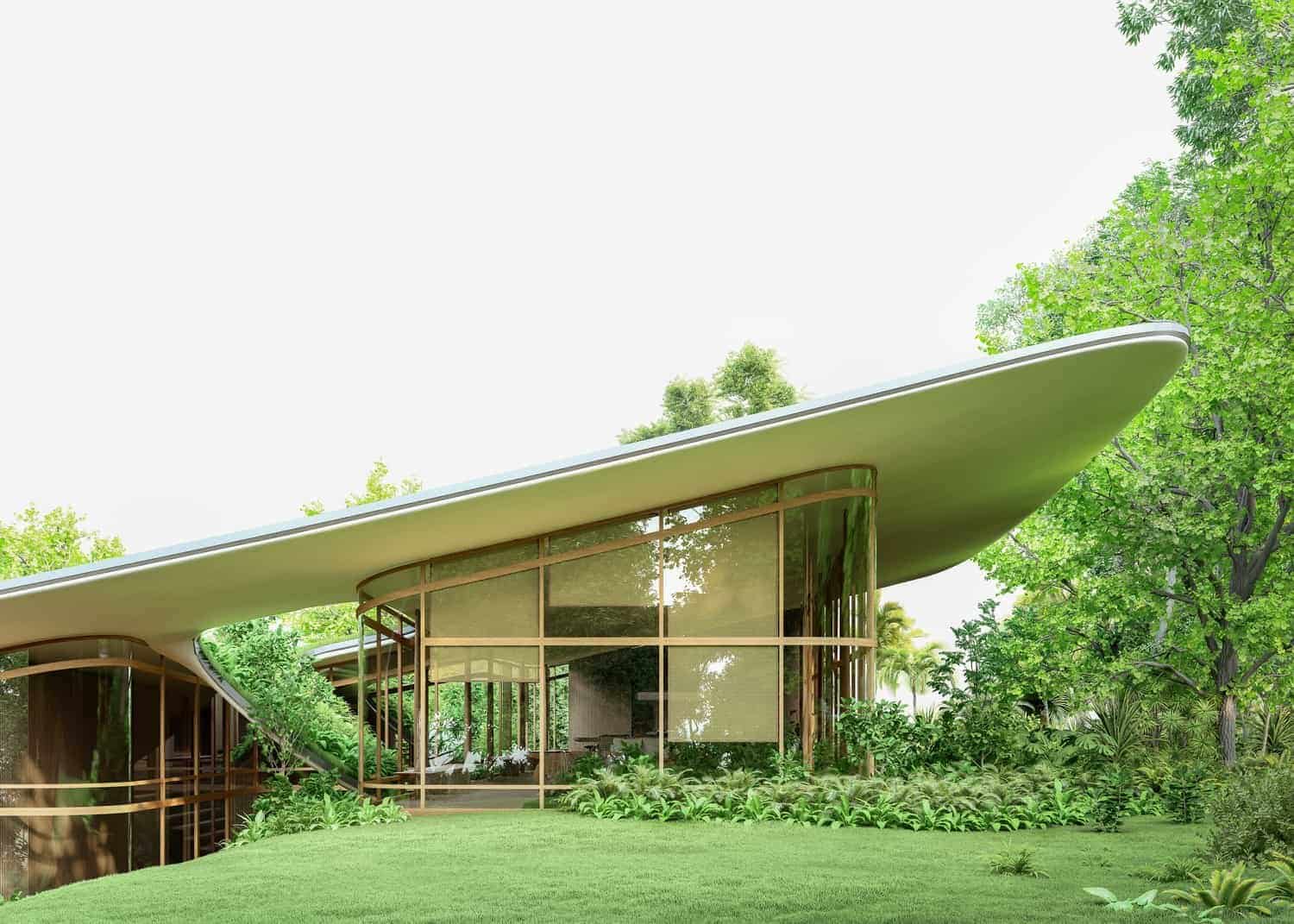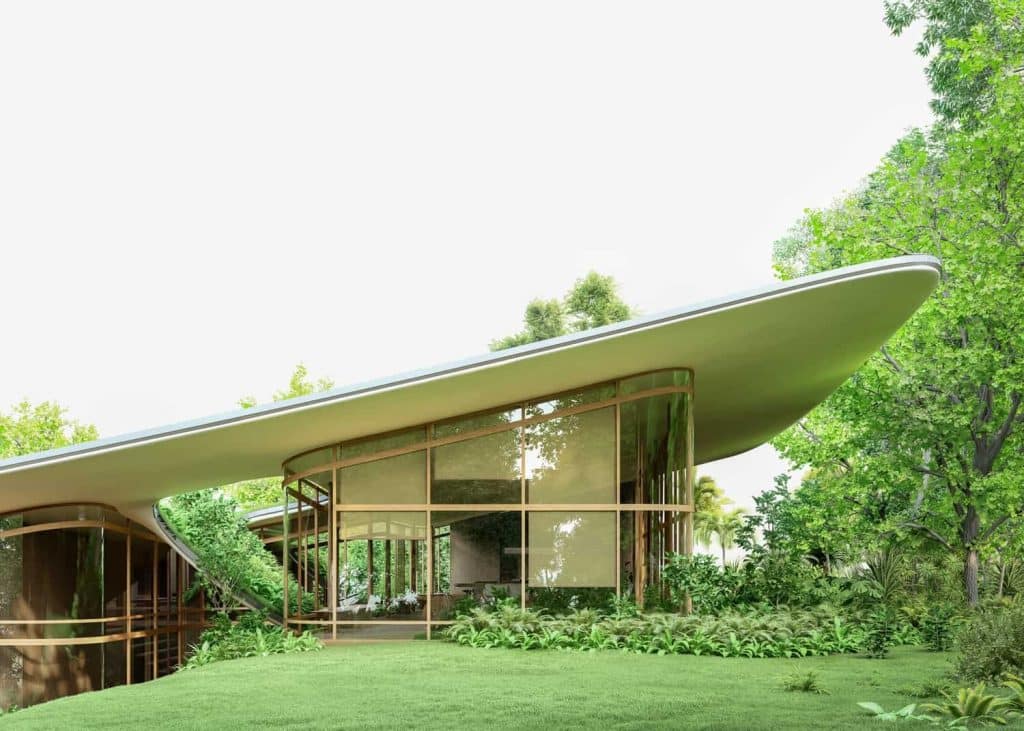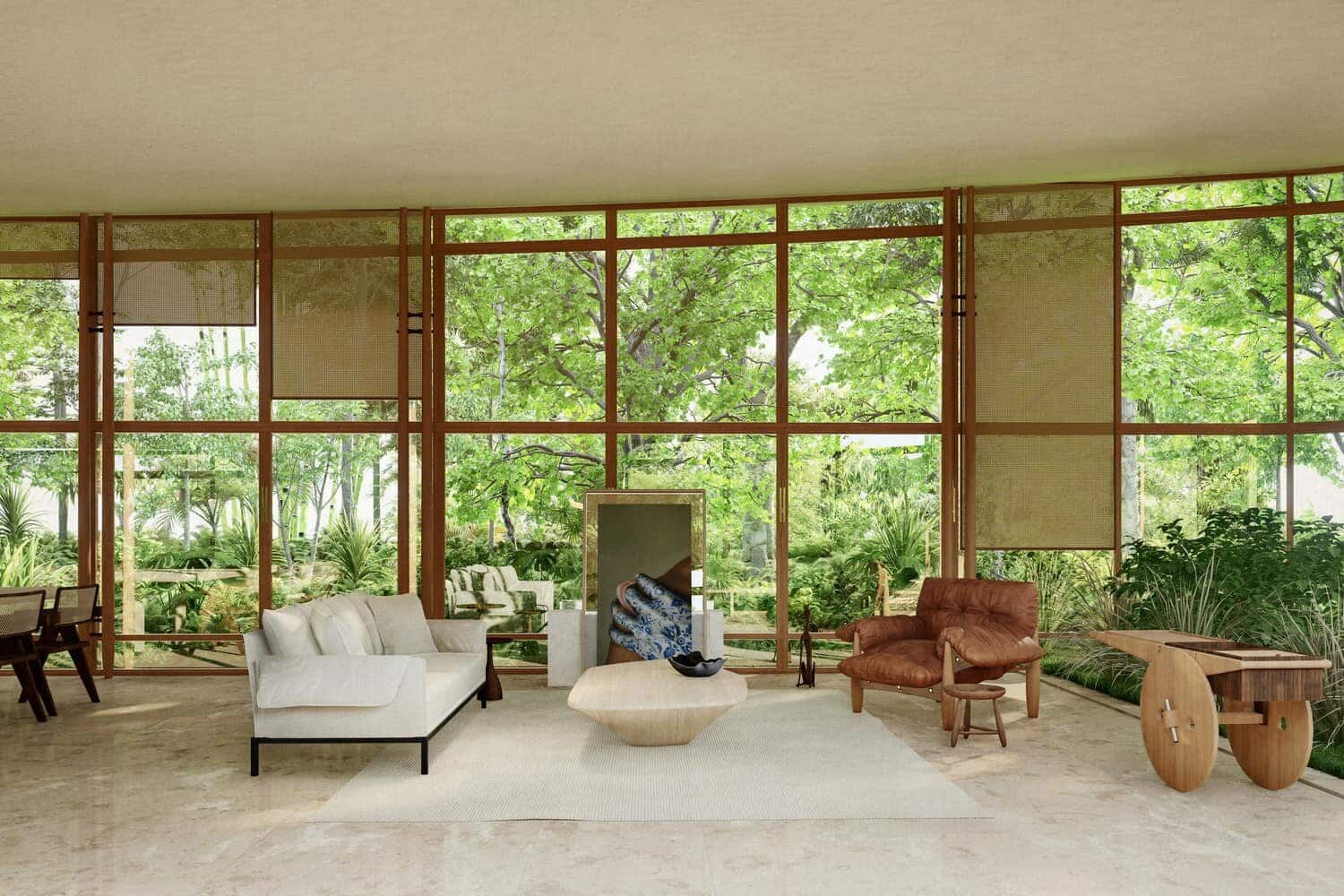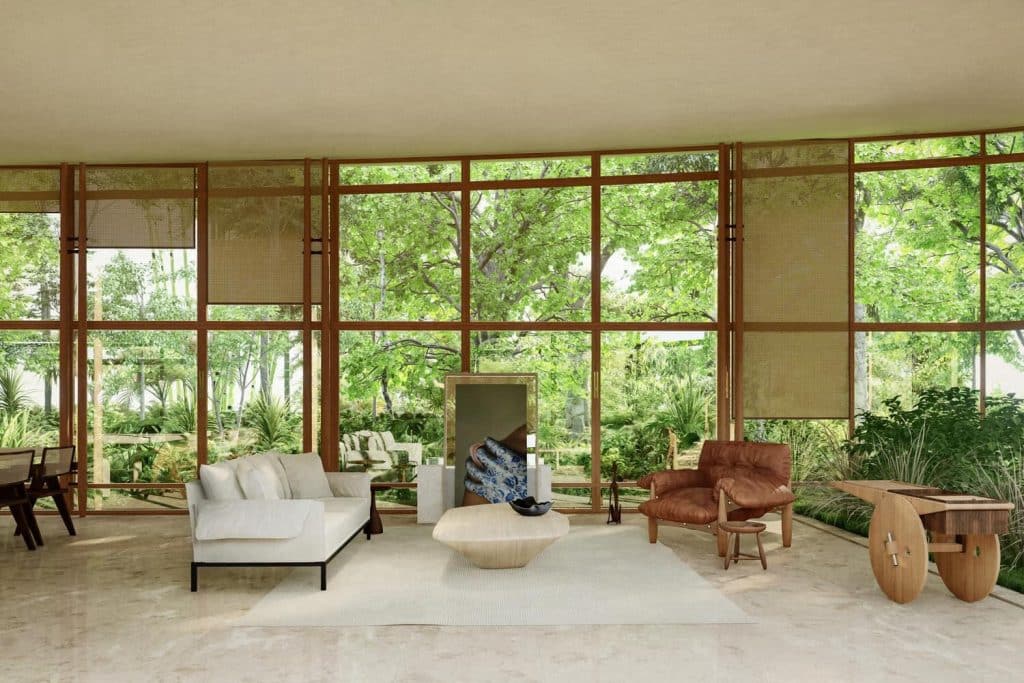 Lastly, the bottom level is the social terrace, with a home theatre, an outdoor dining area, and a glass-enclosed living room. The sleek, thin lightweight metallic curved roof unites all of the separate volumes while bringing vegetation to the interior of the house for a more intimate nature-driven experience. The openings also bring light to the interior, minimizing the need for artificial lighting.
Natural local timber is used all throughout the house not only with some of the furniture but for all of the glazing structures. Throughout the house, the furniture and architecture design flow as one, creating an exciting and unified design language. The columns, for example, follow the wood joinery of traditional furniture design, minimizing the use of hardware and maximizing the integration between architecture and mobile interior elements.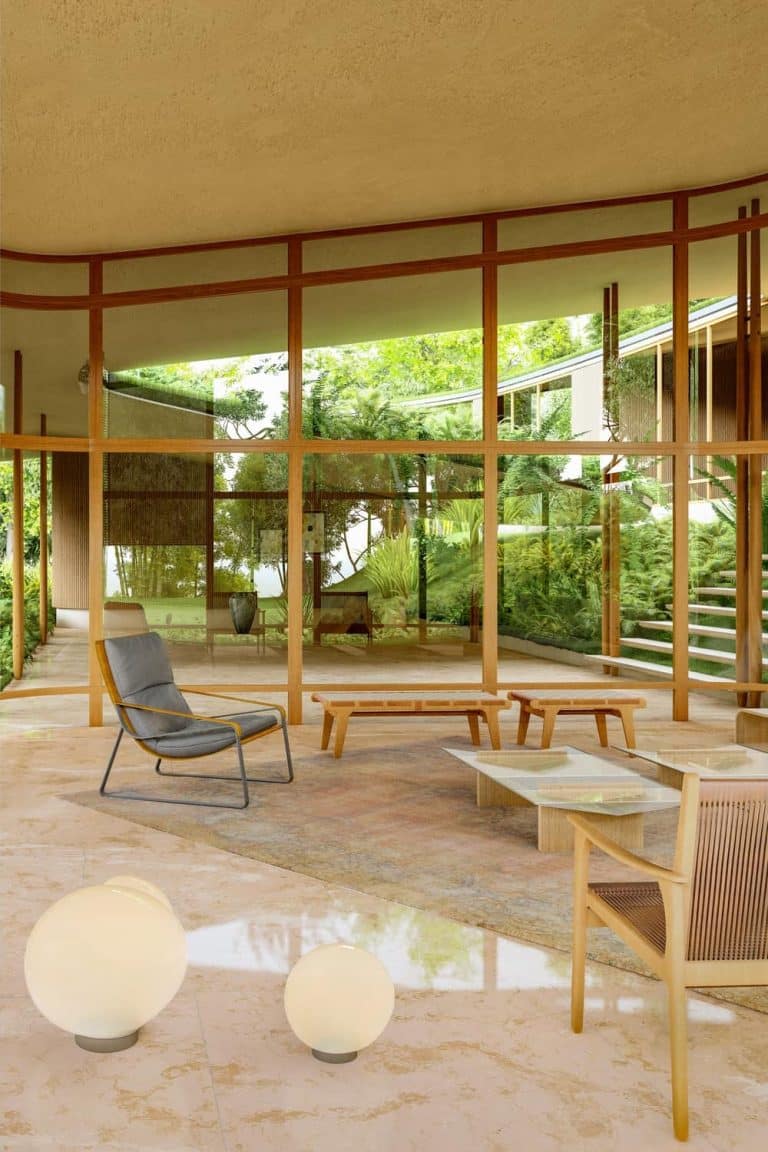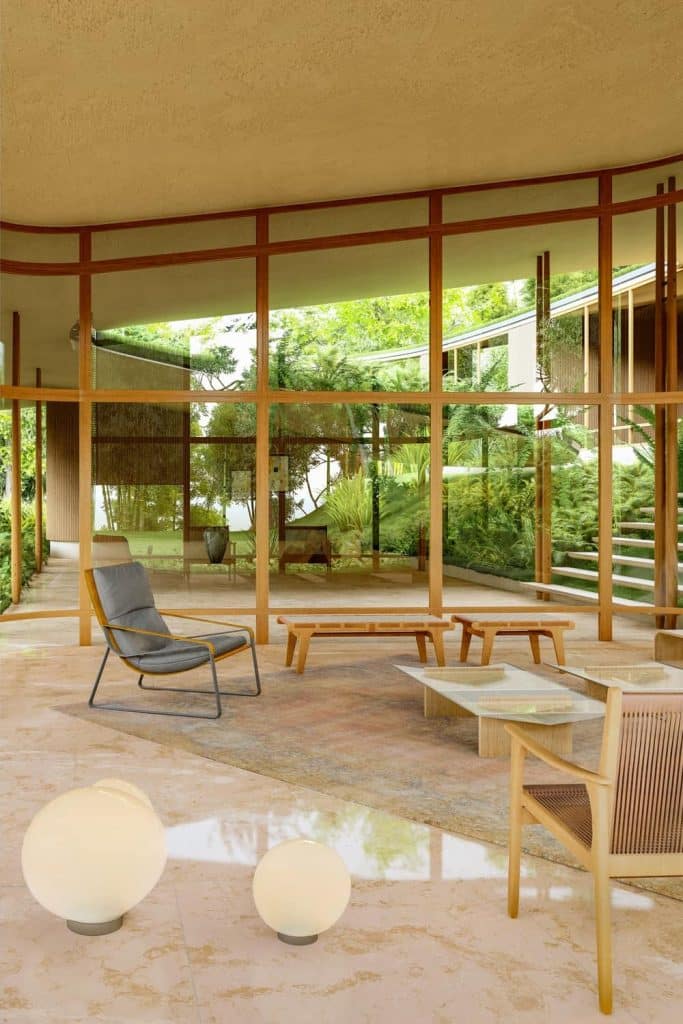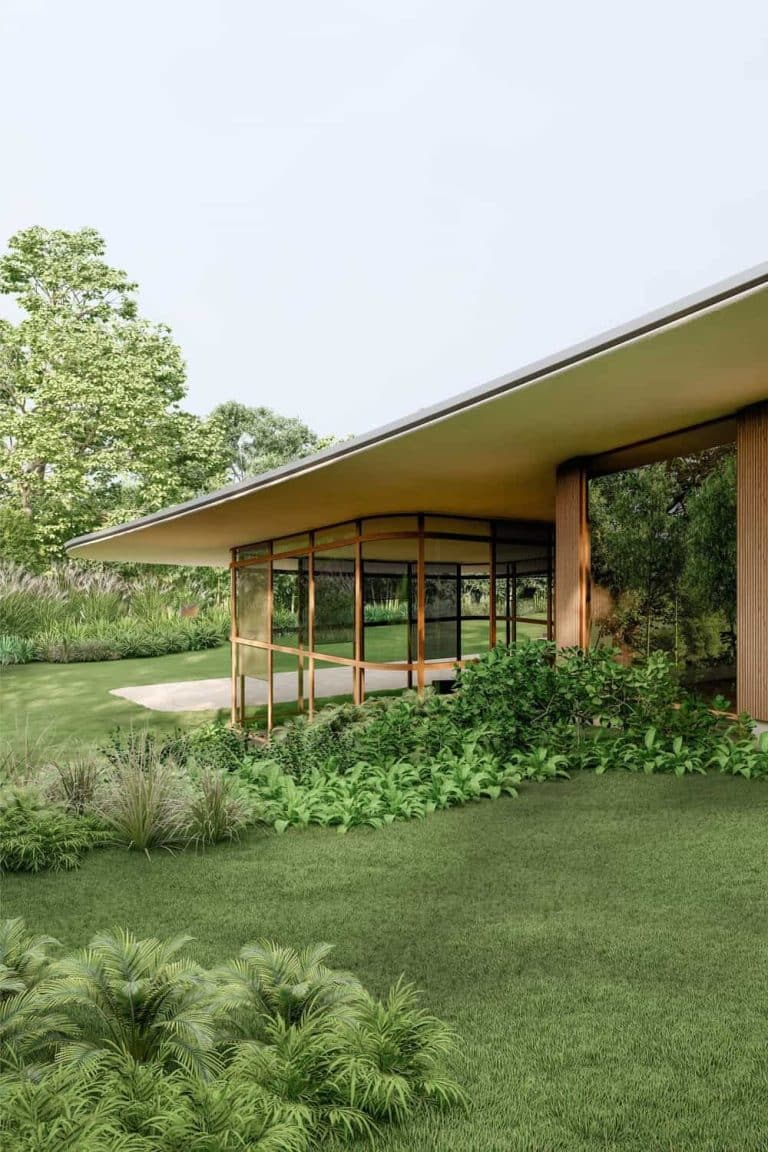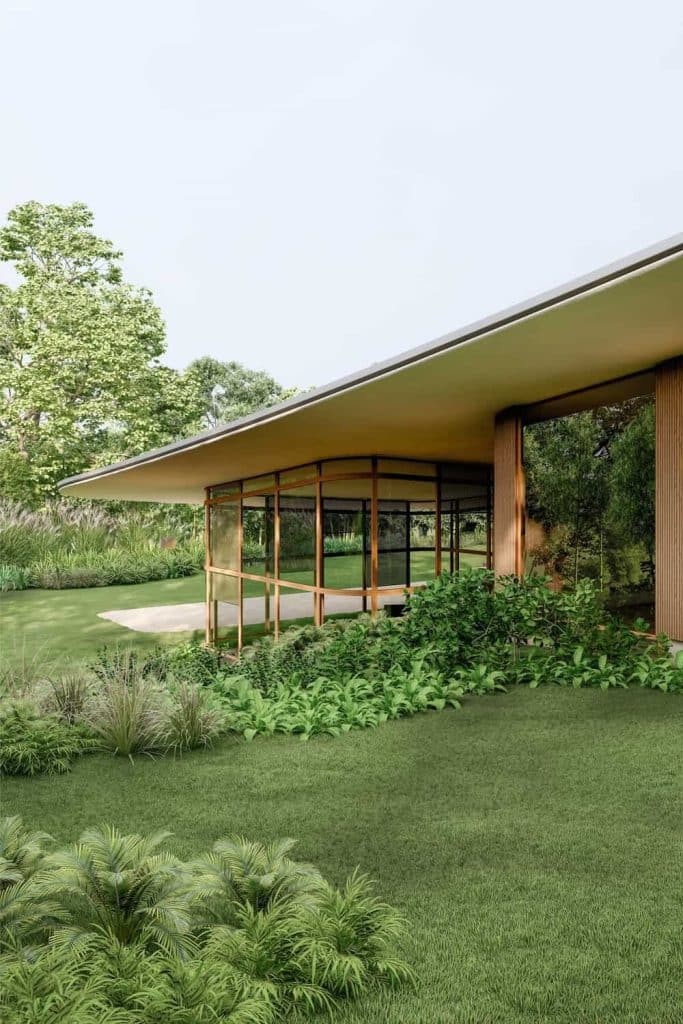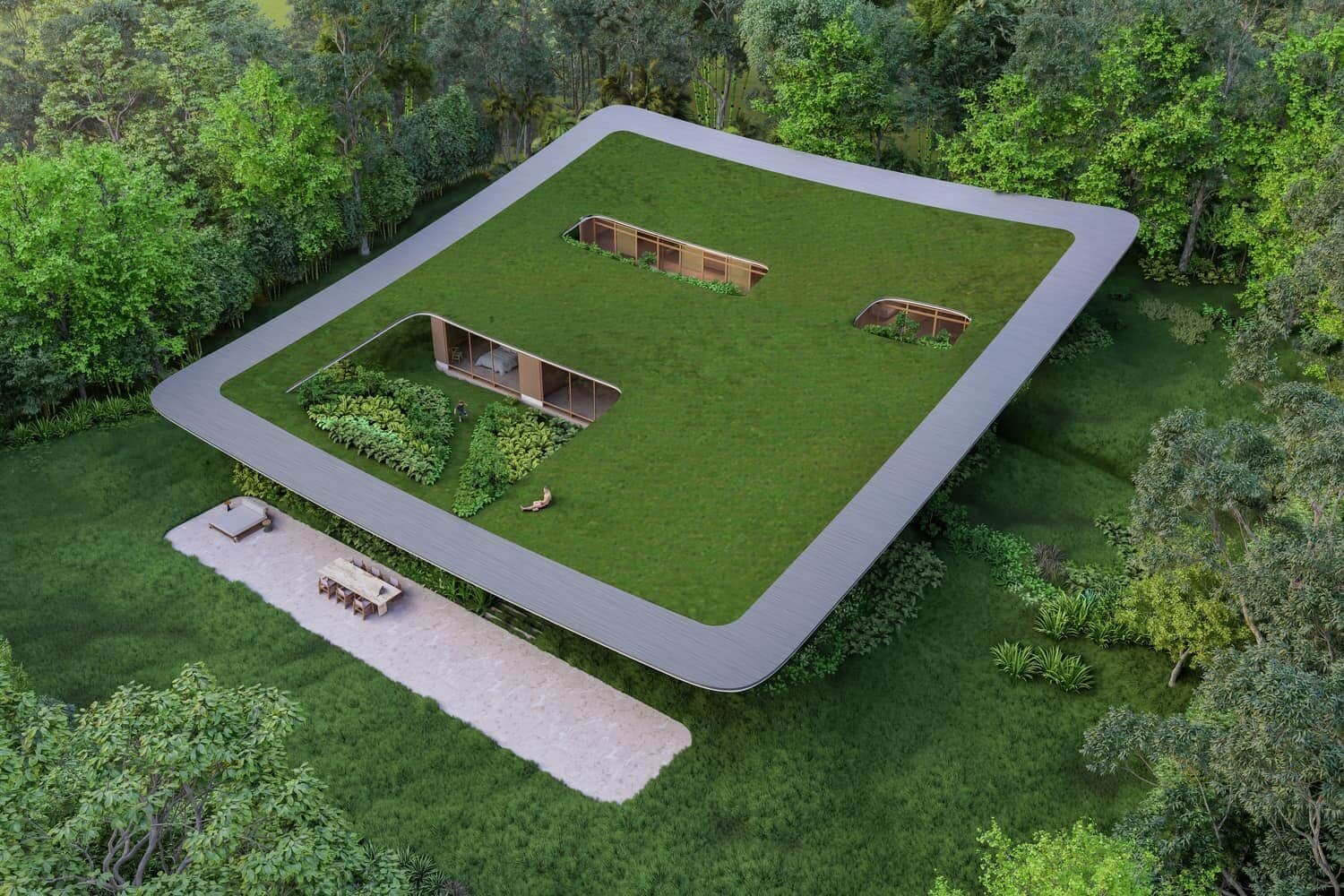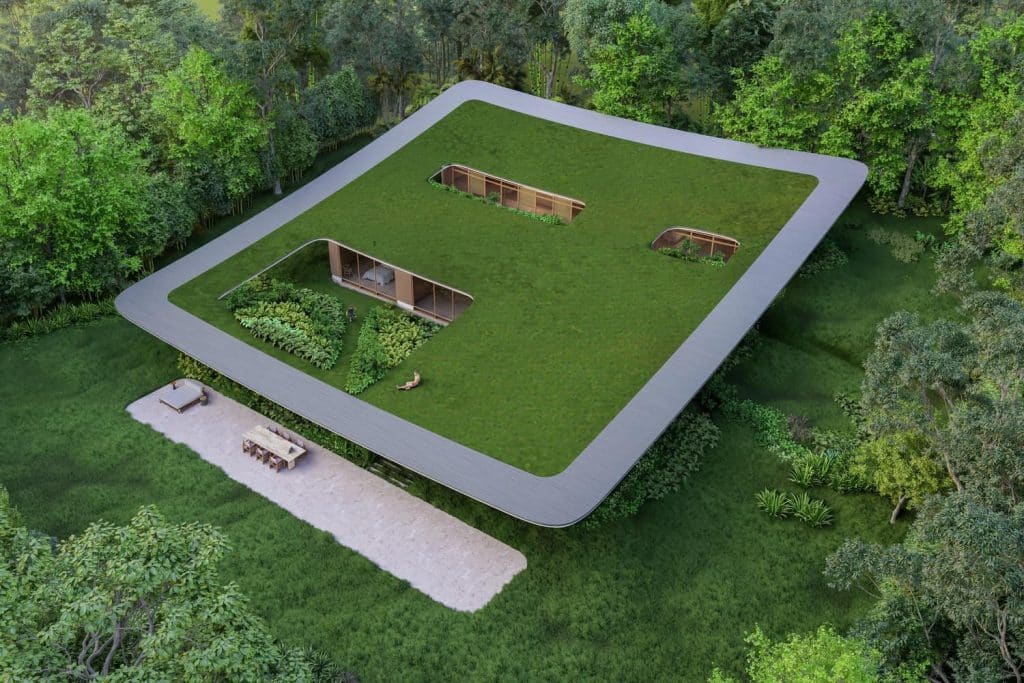 INFORMATION
Project Name: Taperá Residence
Architecture Firm: Victor B. Ortiz | Architecture
Firm Location: New York | Sao Paulo
Gross Built Area: 700m2
Project Location: Paraty, Rio de Janeiro, Brazil
Lead Architects: Victor B. Ortiz
Renderings credits: Victor B. Ortiz | Architecture
Visuals with courtesy of Victor B. Ortiz | Architecture