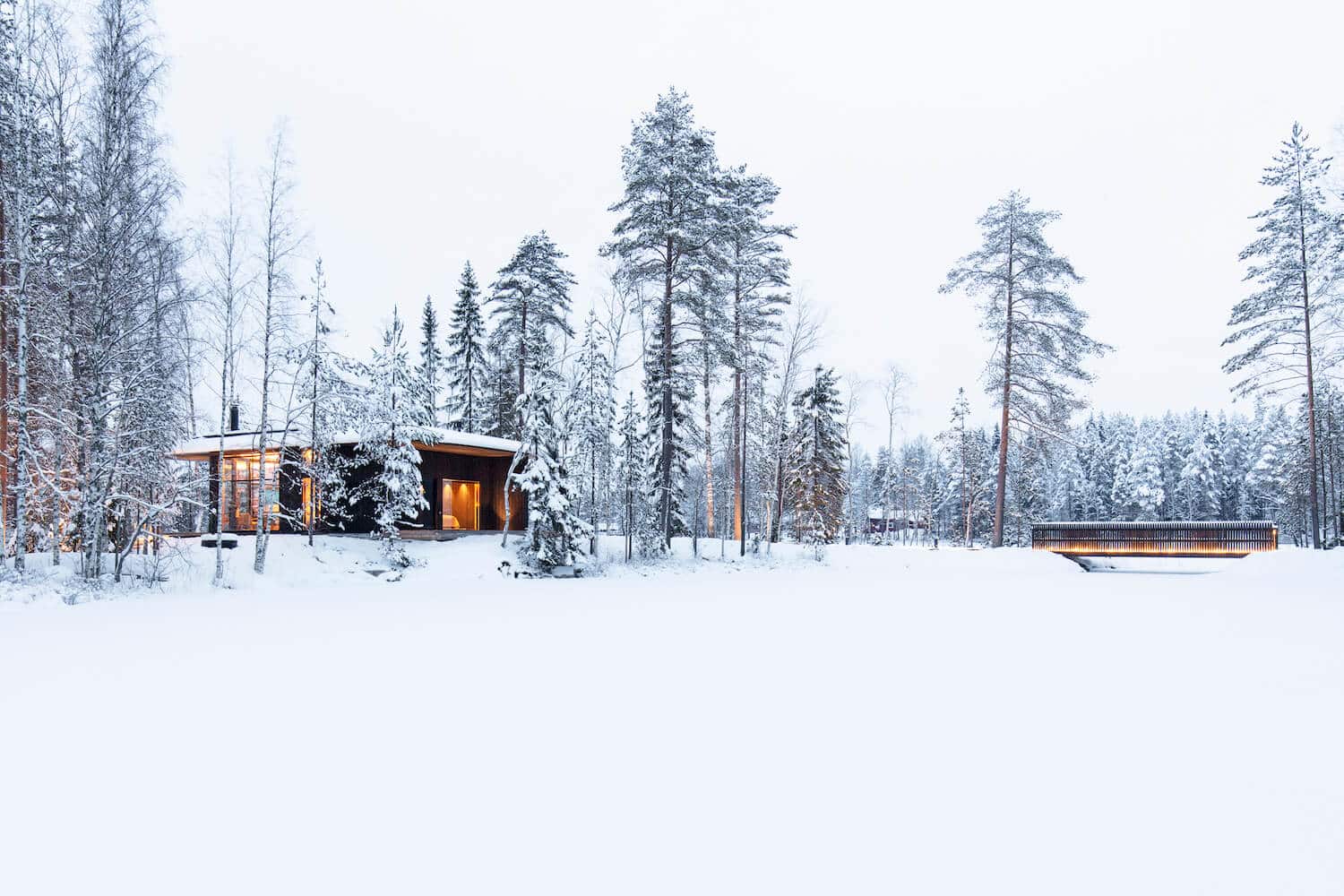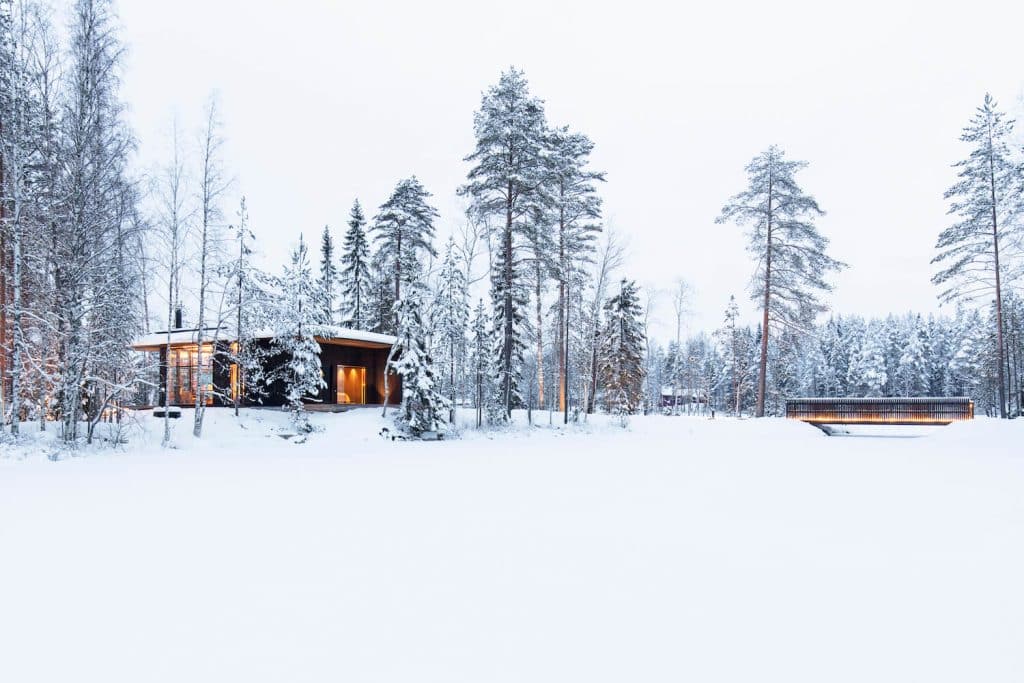 Villa K, a captivating lakeside retreat situated on a remote island in Mikkeli, Finland, serves as an ideal escape for a couple seeking occasional stays in their homeland. Completed in 2020, this thoughtfully designed hideaway cabin harmoniously adapts to the changing seasons and stunning natural landscapes that surround it.
The project encompasses a main cottage and a separate sauna building, strategically positioned on the island and interconnected by their overlapping roof structures. Access to the island is facilitated by a bridge that adds to the overall composition.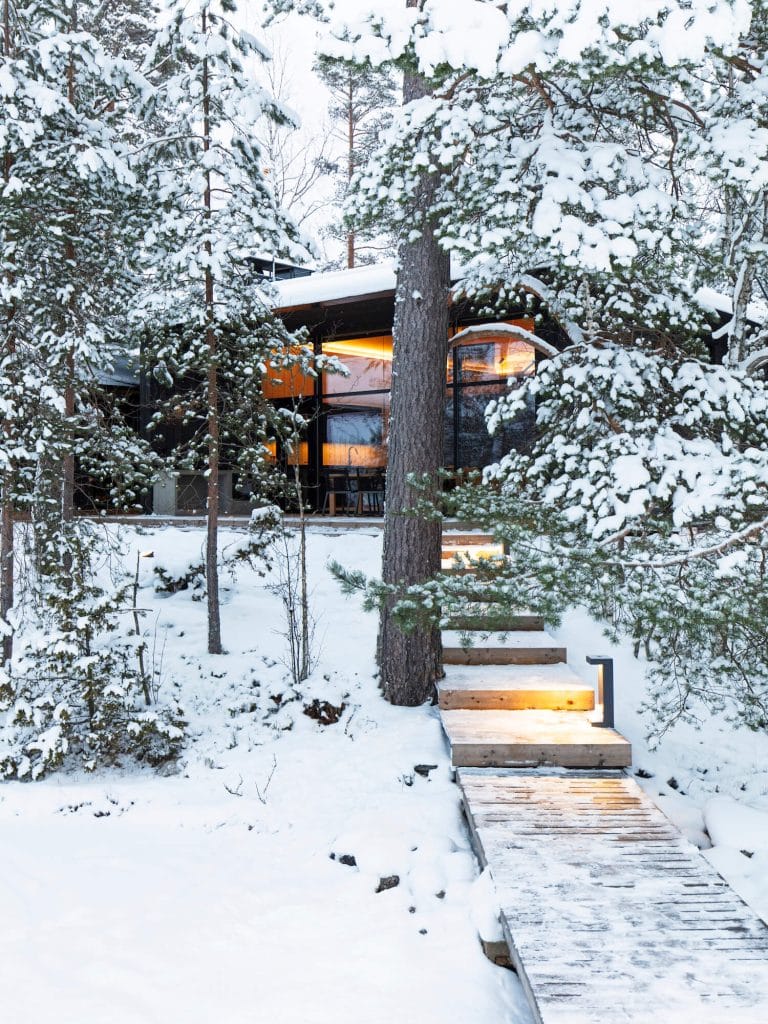 The design of Villa K prioritizes the breathtaking views of the lake, predominantly facing west to capture the captivating sunsets. The main living spaces and carefully curated vistas within the building are oriented to optimize sunlight throughout the day.
The project's ethos revolves around respecting and integrating with the surrounding nature, ensuring the structures blend seamlessly with the environment.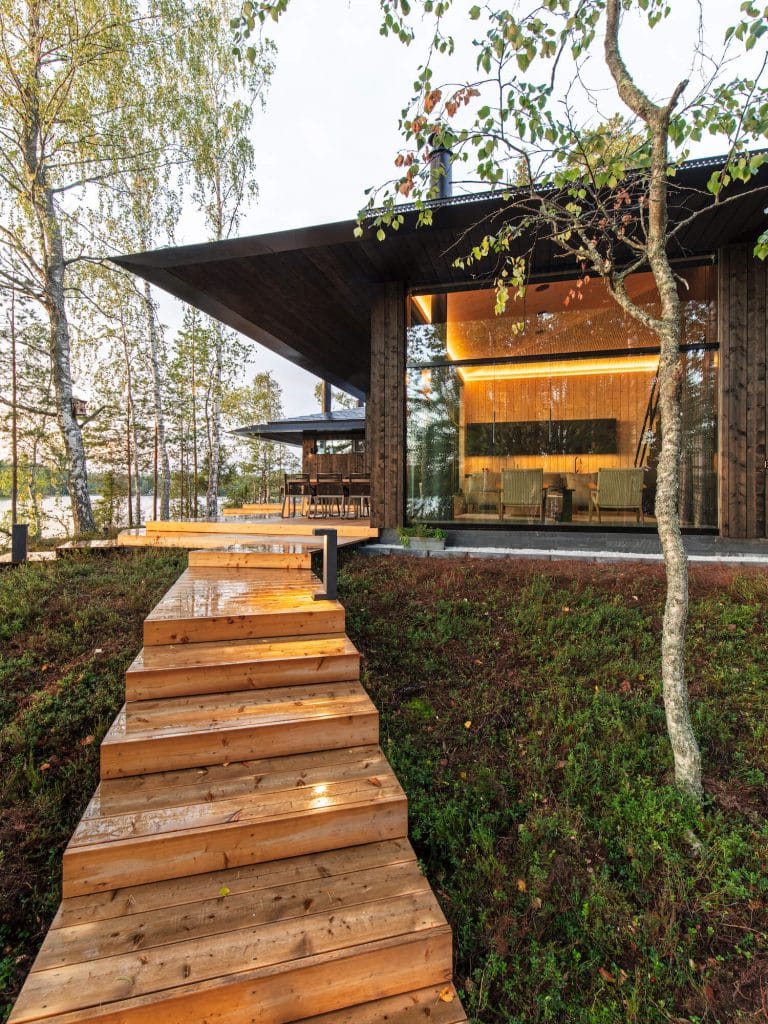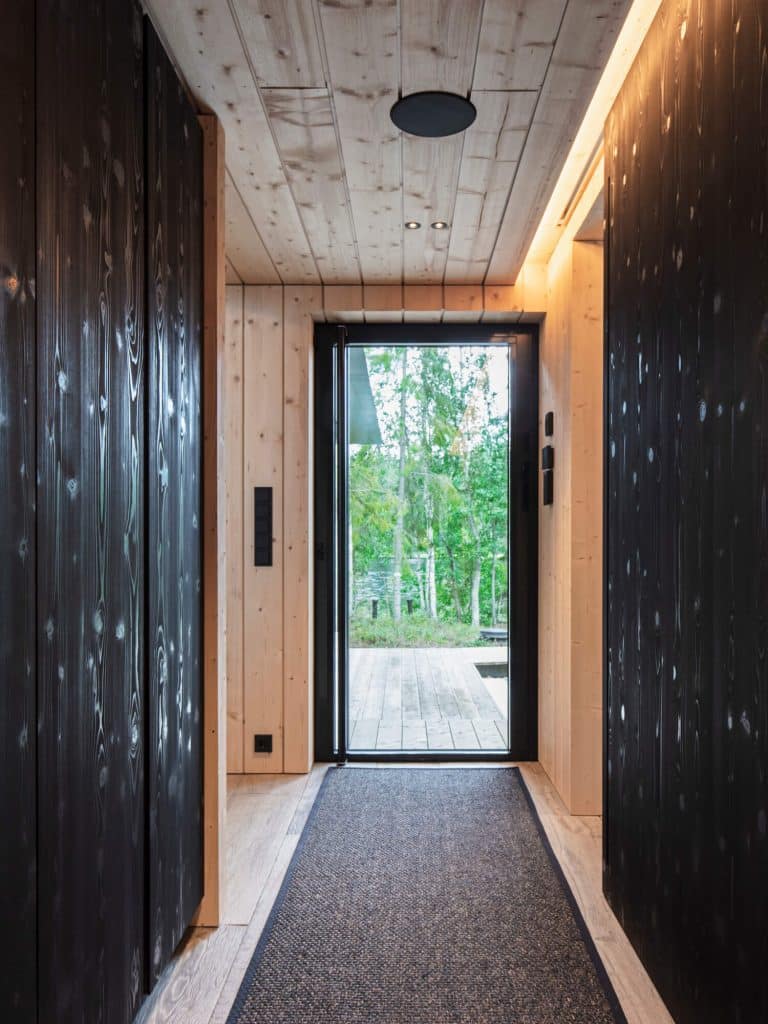 Efficiency and practicality were paramount in maximizing the available building permit to create a functional and desired leisure space. Emphasis was placed on minimizing maintenance requirements while infusing the spaces with the ambiance of the natural surroundings.
From a technical standpoint, the buildings were designed to be environmentally friendly and energy-efficient, incorporating sustainable practices. The choice of materials and color scheme was carefully selected to allow the architecture to harmonize with the natural landscape. Villa K was built with durability and longevity in mind, ensuring it withstands the test of time.