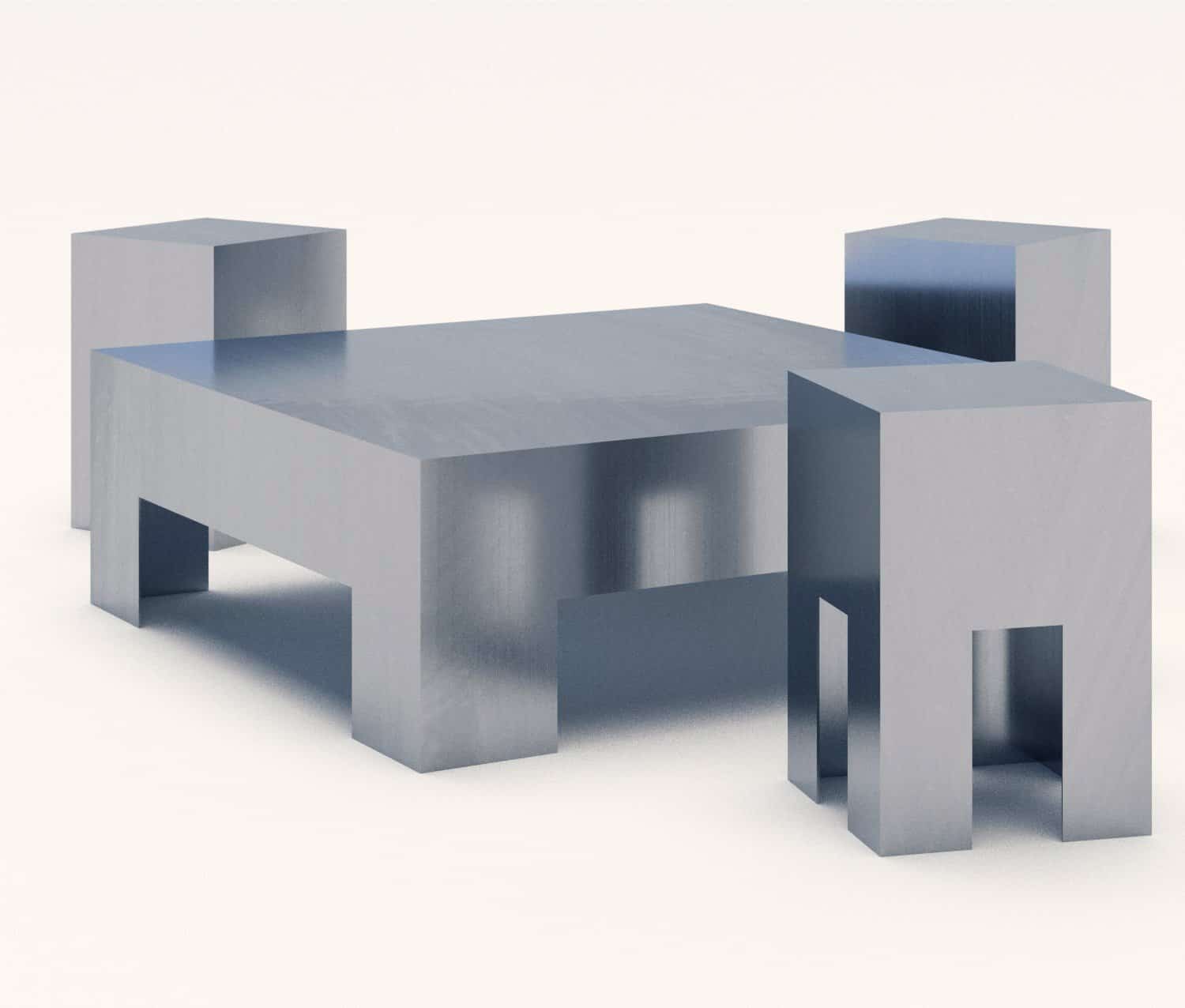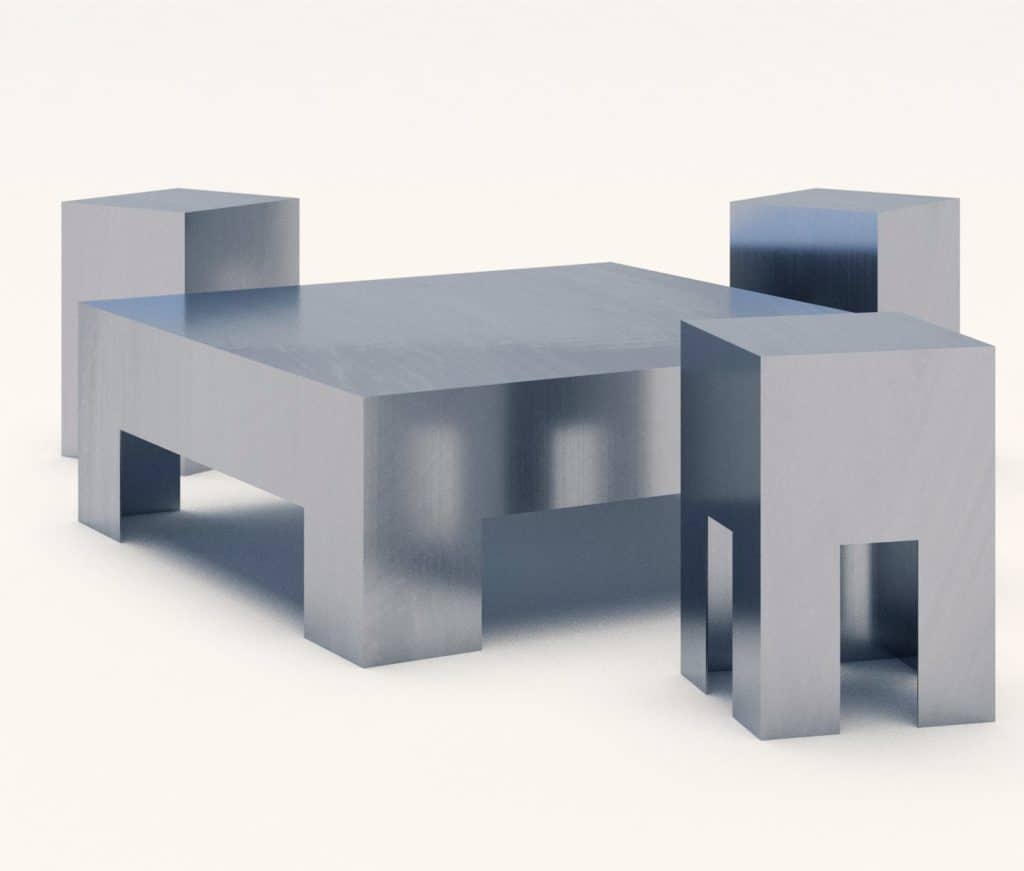 The Metallo Series by Viviana Fagnani is a playful exploration of metal and its potential.
Starting from a 3mm thin stainless steel sheet, three-dimensional objects are created that at first glance appear heavy, almost monumental, while looking closer the sheet reveals itself – slender, origami-like. The pieces are characterized by their minimalist functionality and strong identity. The proportions are carefully determined in a sculpting process of adding and subtracting. The hand-brushed surfaces softly respond to the surrounding light and shapes, making their appearance fluid and in constant transformation.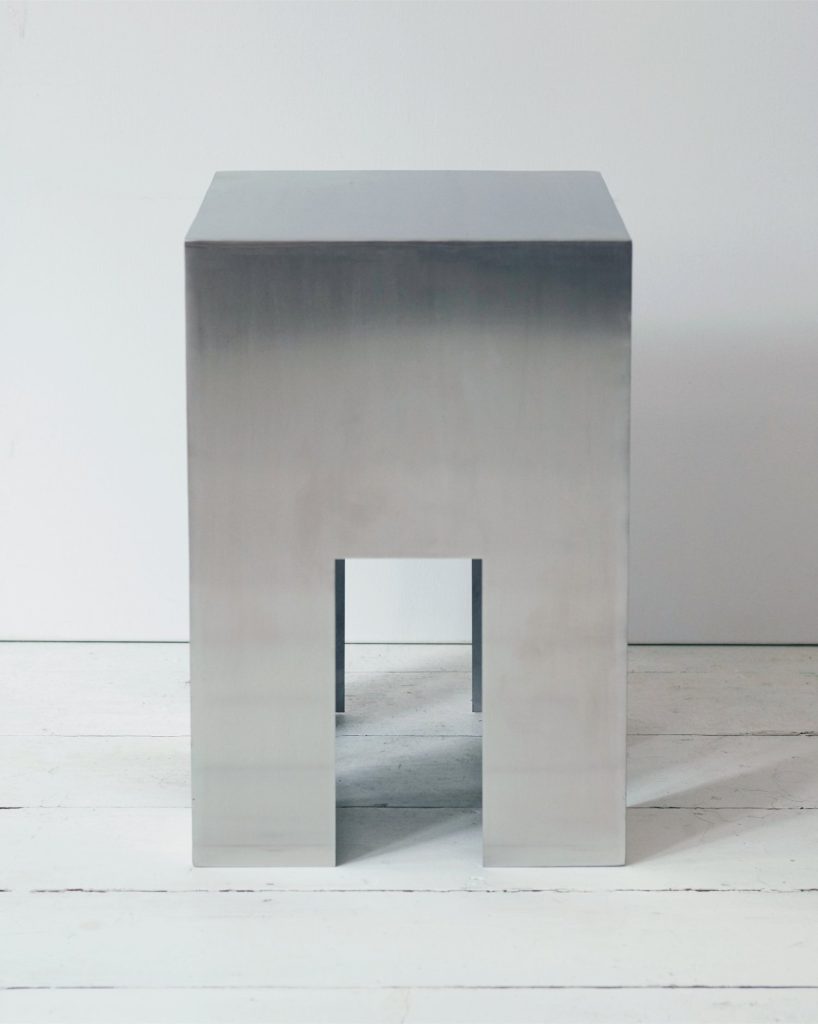 The line between contrasting concepts – light vs heavy, material vs immaterial, solid vs fluid, simple vs elaborate – is bent. With her multidisciplinary studio, Viviana Fagnani playfully experiments with spatiality, forms and materials. Often working with collective memory and identity, she is interested in creating spaces and objects that feel familiar and are relatable but in some form still able to intrigue.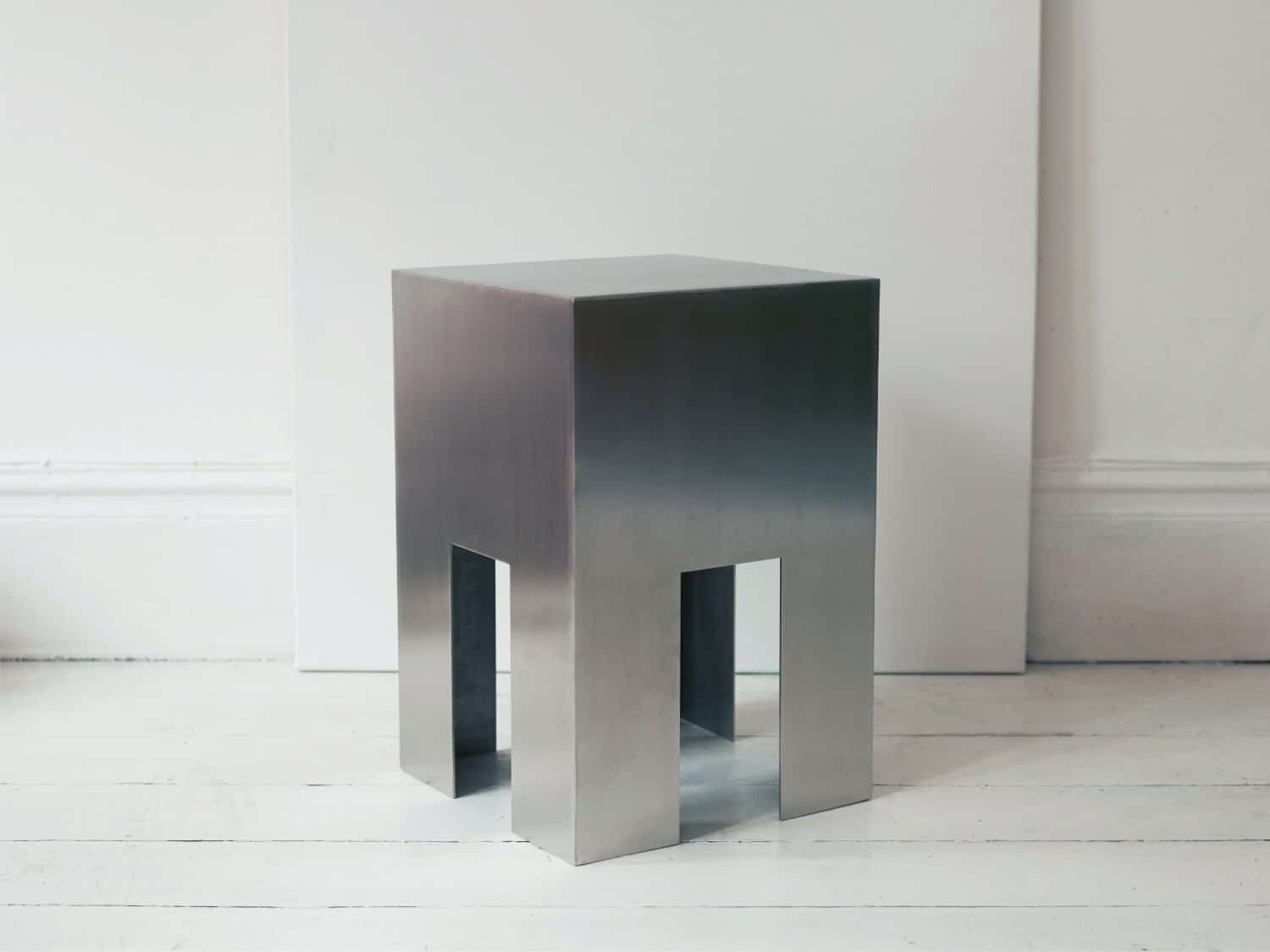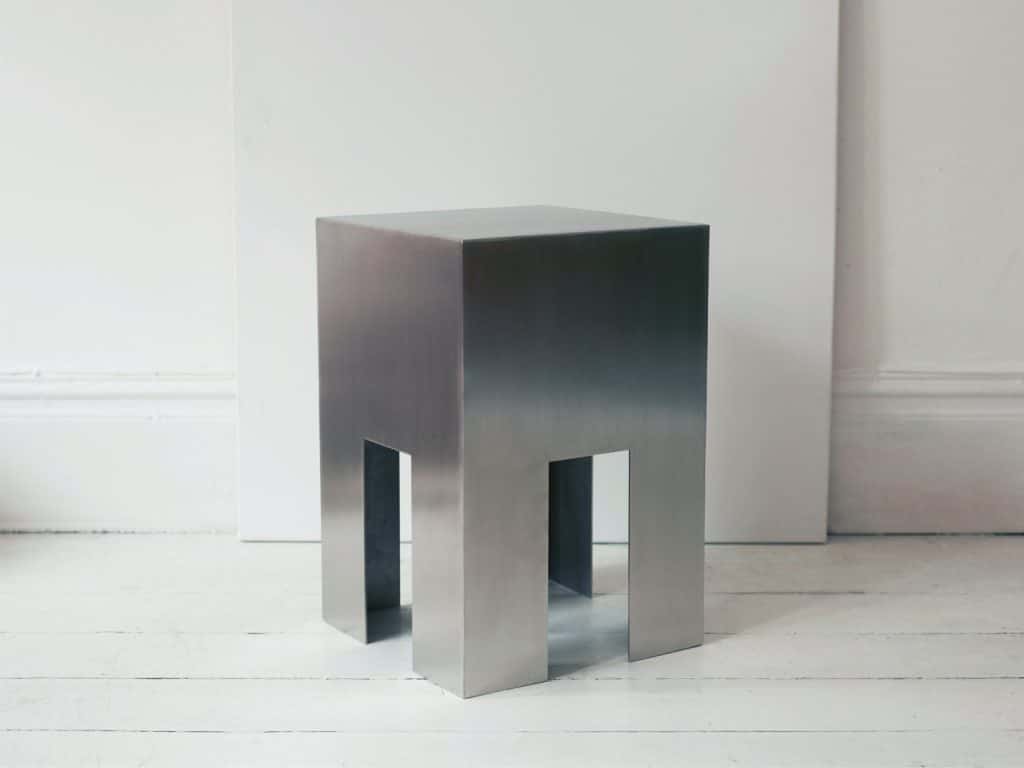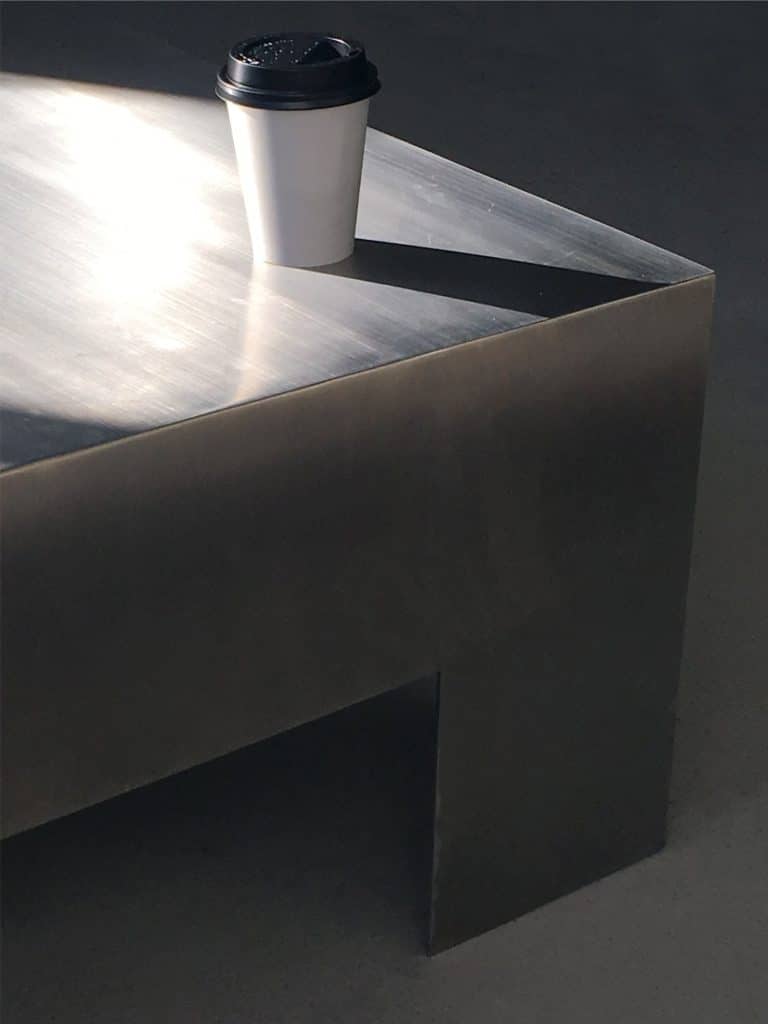 INFORMATION
Manufacturer: Jumps Studio
All images with courtesy of Viviana Fagnani